Welcome back, reader! I have an old Manicure Monday that I never got around to posting. This must have been done around Christmas, when I was hellishly busy at work. For this look, I used Blue-Eyed Girl Lacquer's 2014 and Siren's Quarter Life Crisis.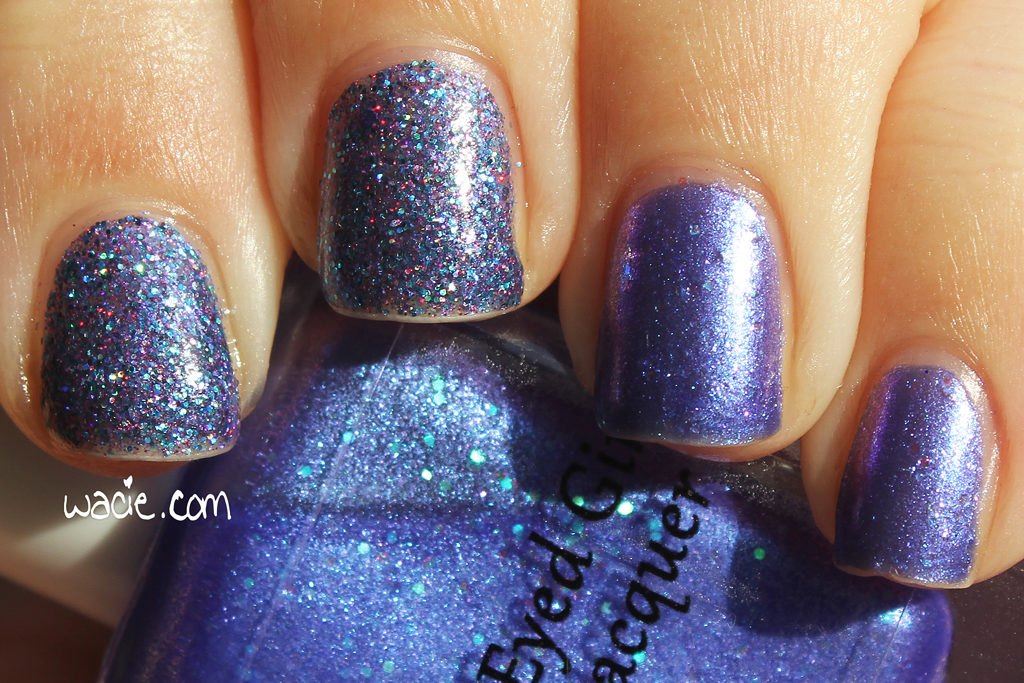 Remember 2014? I barely do. I remember buying this polish, though! This is a sheer purple with a strong shift, as well as some iridescent glitters throughout. The shift doesn't come out so well in bright sunlight, but it's definitely there. I love the glitters in there the most, it's what sets the polish apart from other shifters.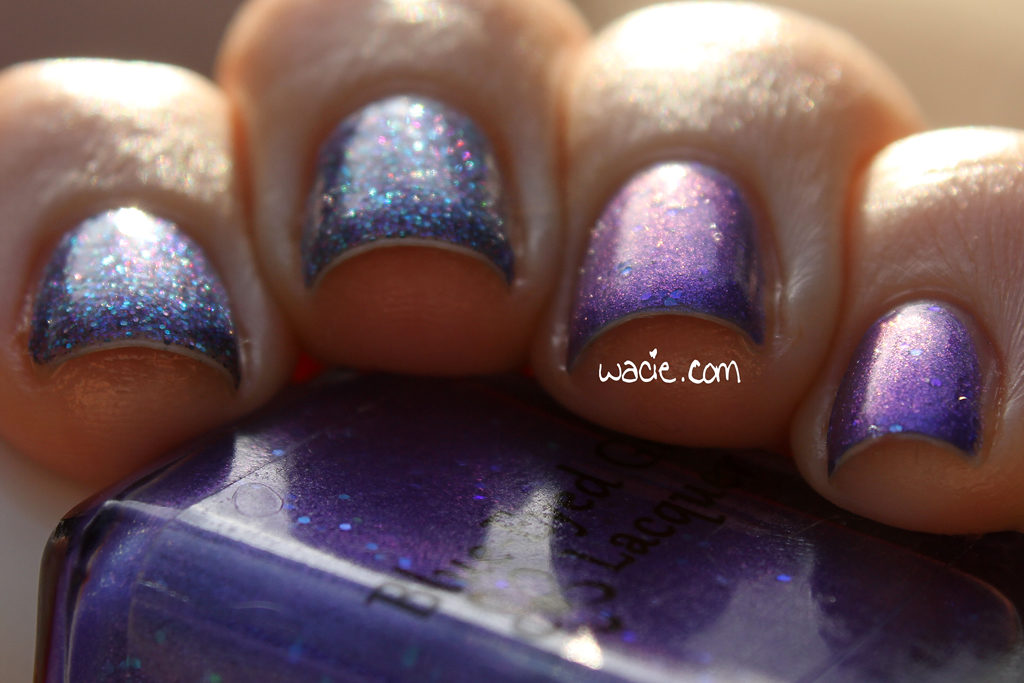 Siren's Quarter Life Crisis was a holiday gift-with-purchase polish from I don't even know how long ago. Clearly, I've been buying BEGL a long time. This was the first GWP, I think, and it was a pretty small batch, being capped at 15 bottles. I picked this to go with 2014 because the primary colors are pretty close; one adds color than sparkle to the look, while the other does the opposite. I think it turned out pretty well.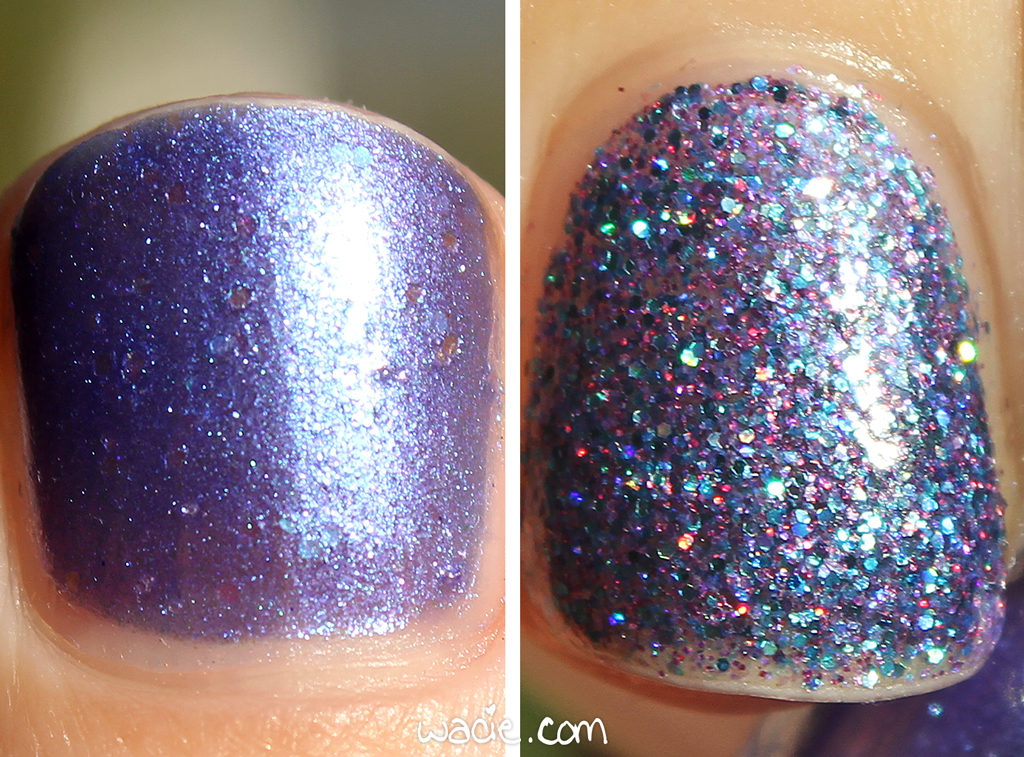 Neither of these polishes are still available from Blue-Eyed Girl Lacquer, but other BEGL polishes are available in the online shop (which is currently on hiatus).
I bought 2014. The Siren was a gift with purchase.