It's swatch day! Here's another polish from Baroness X's Cats in Space box. This is Space Cat, and it's dreamy. I'm wearing three coats with one coat of Seche Vite.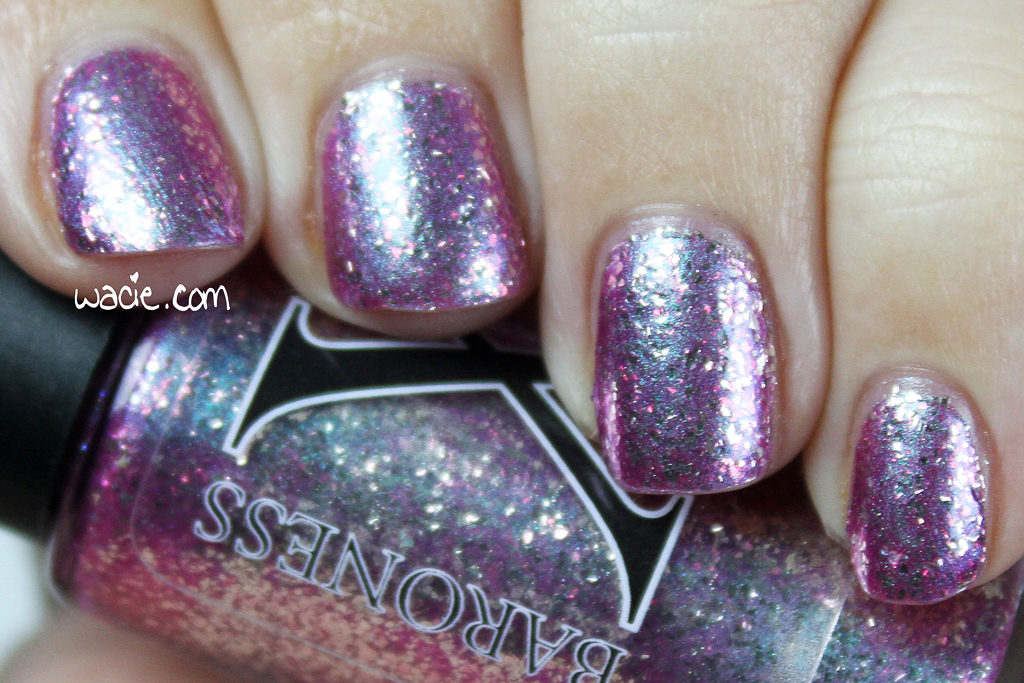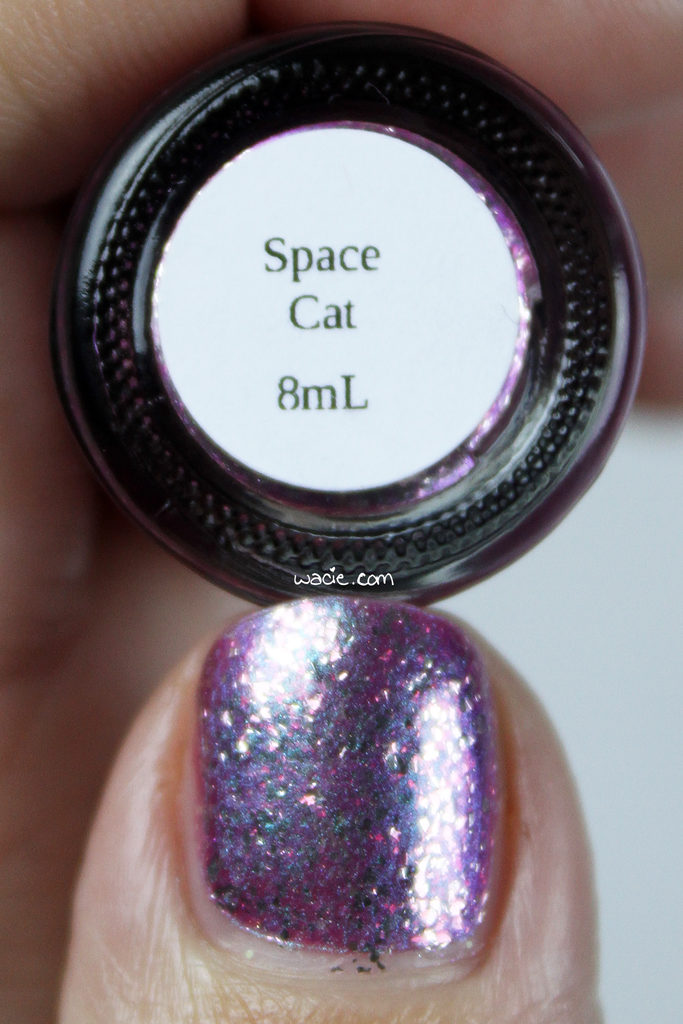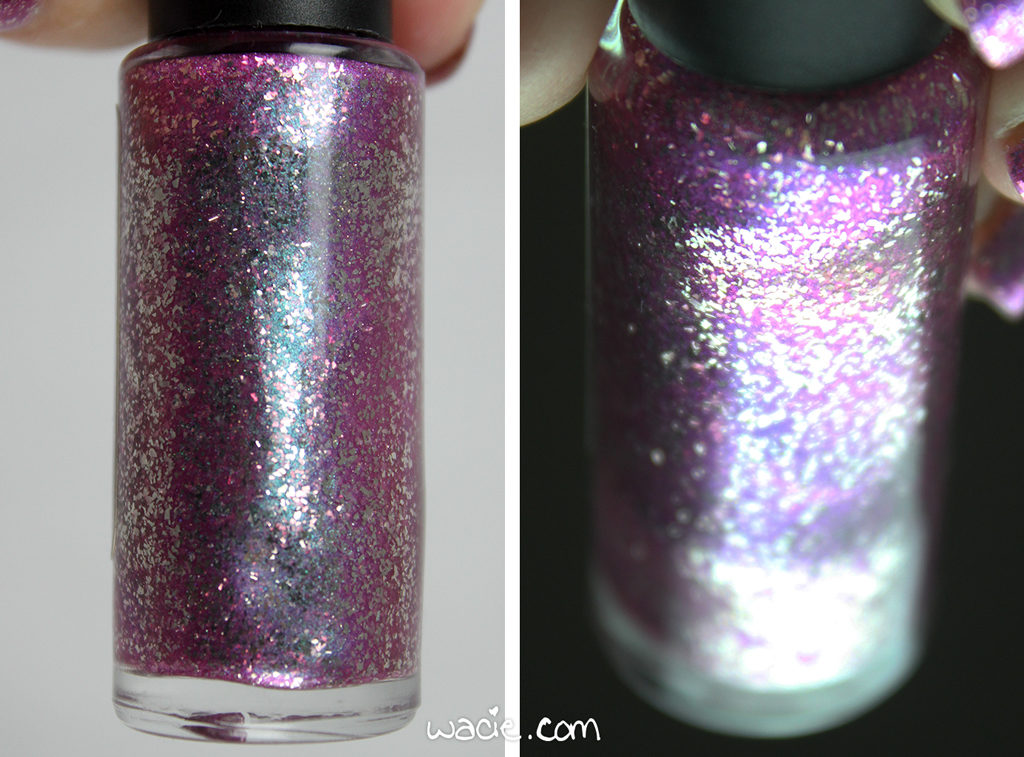 Space Cat is a magenta polish with sterling silver flakies and a shifting pink-to-green shimmer. Application was good; the first coat applies sheer and coverage builds with additional coats. The consistency is good; I had no issues with it. The polish dries with a glossy finish.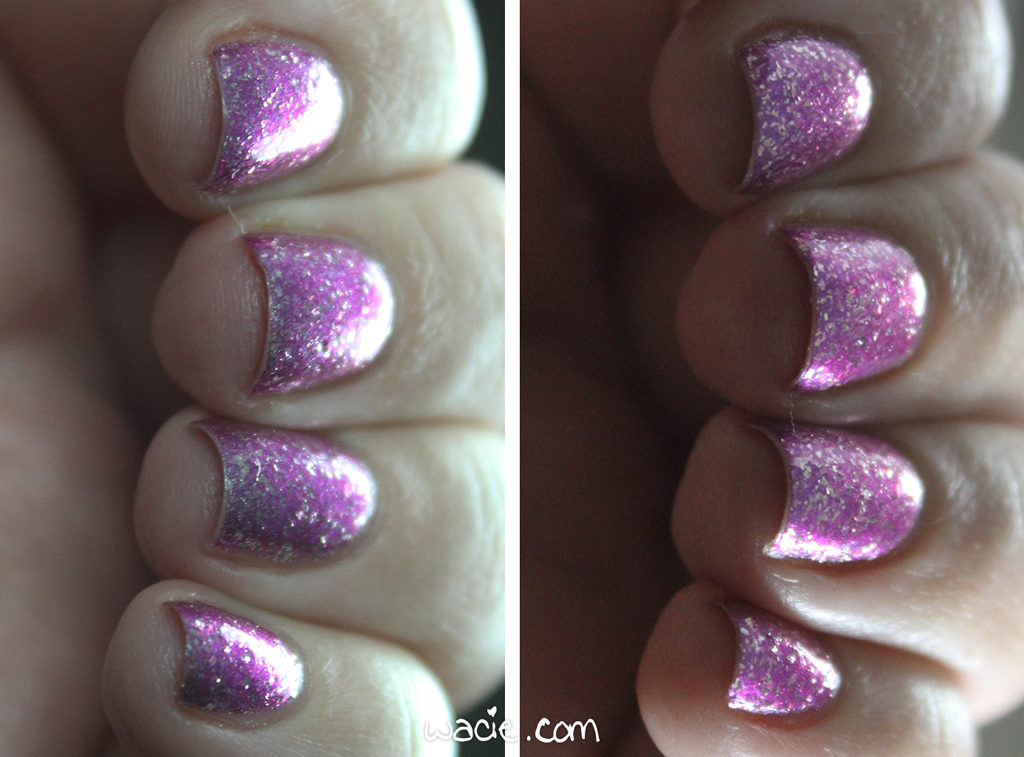 So, there's a lot happening in this polish, and I love it. The base shade itself is a stunning berry. The silver flakies add a reflective quality to the polish. The shift, which is in green mode most of the time, just makes it glow. It's so ethereal and I love it.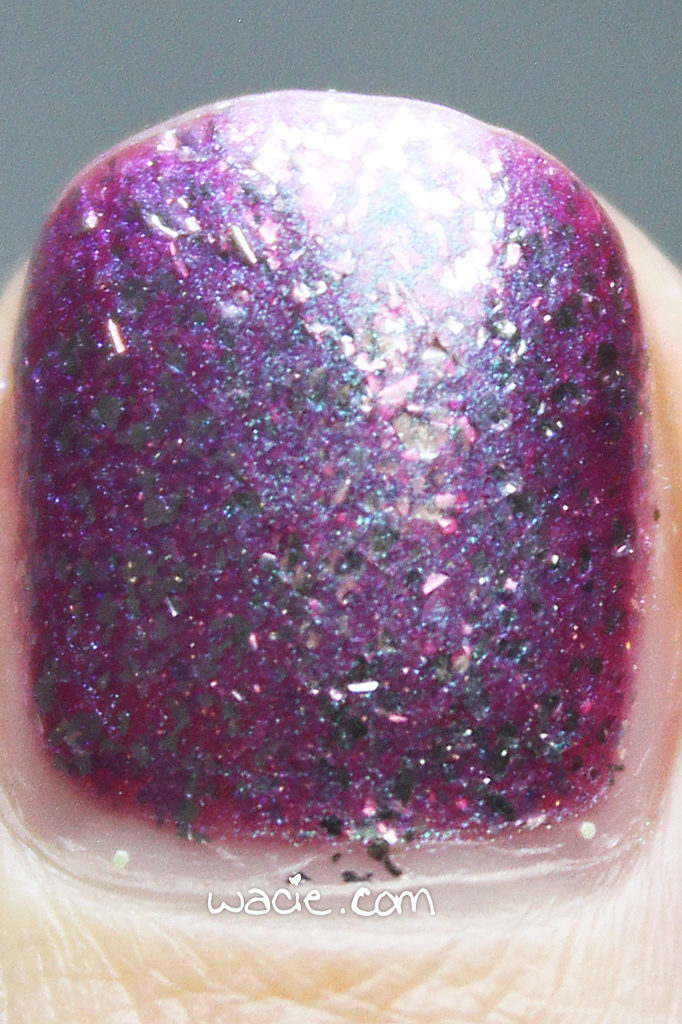 Space Cat and other Baroness X polishes and products are available on their website.
I bought this polish myself.