Hi readers! Today I have the final Cats in Space swatch for you, and it's a doozy. Live Long and Pawsper from Baroness X is a stunning polish and I'm excited about showing it to you. I'm wearing three coats with one coat of Seche Vite.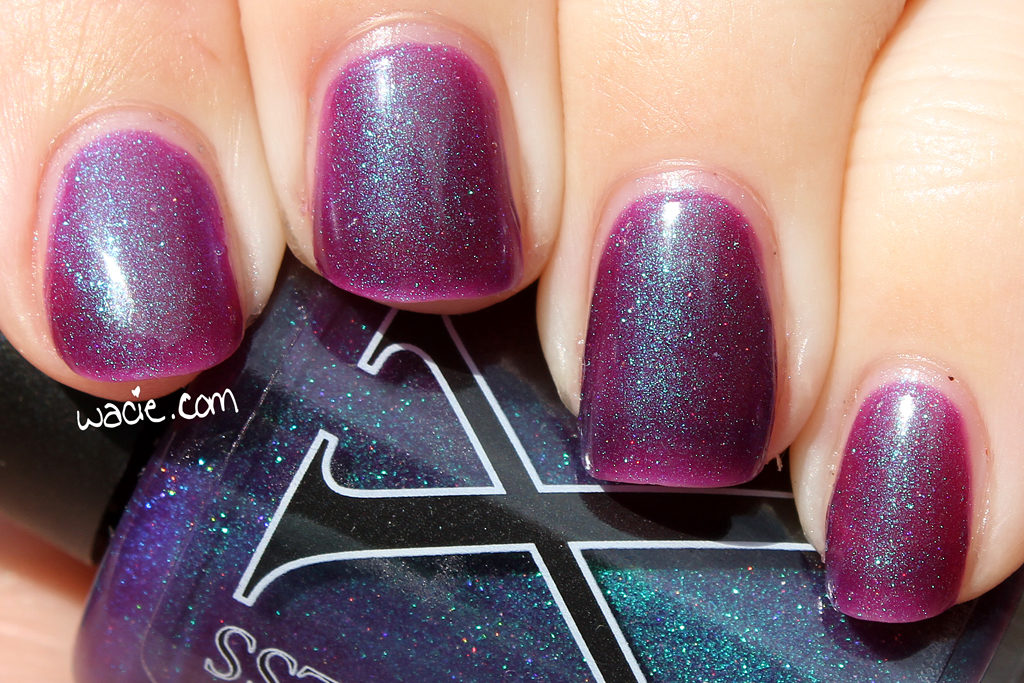 Live Long and Pawsper is a purple jelly polish with the notorious pegasus pee shimmer and a dash of holo. Application was easy with this one; the consistency is perfect, and the polish is loaded down with the shimmer. It's supposed to be a jelly, but I had great coverage with it. At three coats, there is just the slightest bit of visible nail line. The polish dries with a satin finish; I used top coat for shine.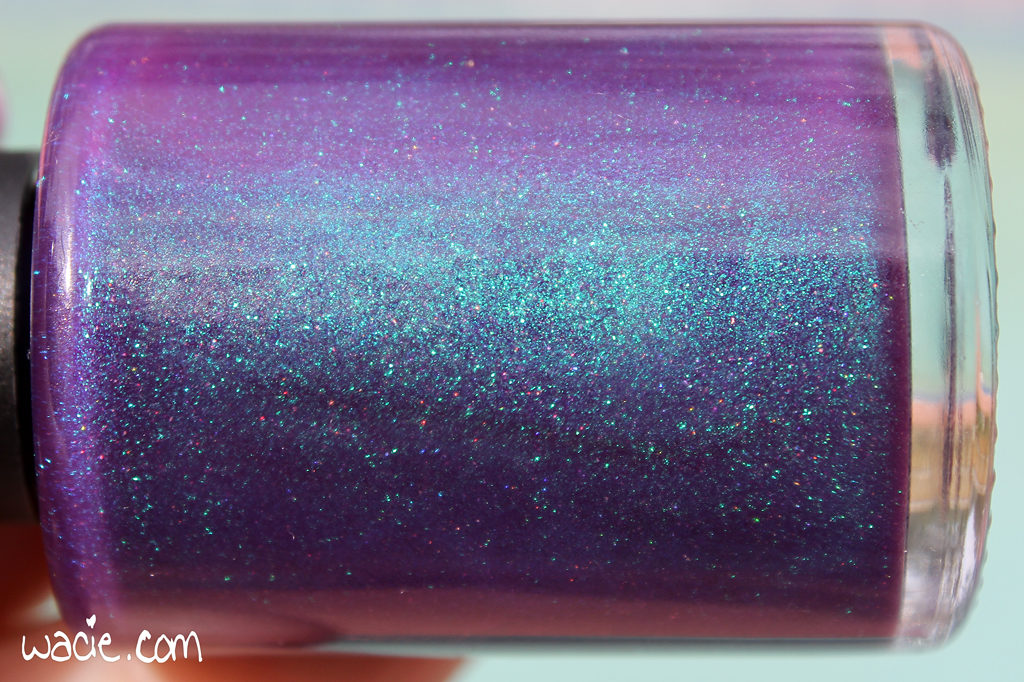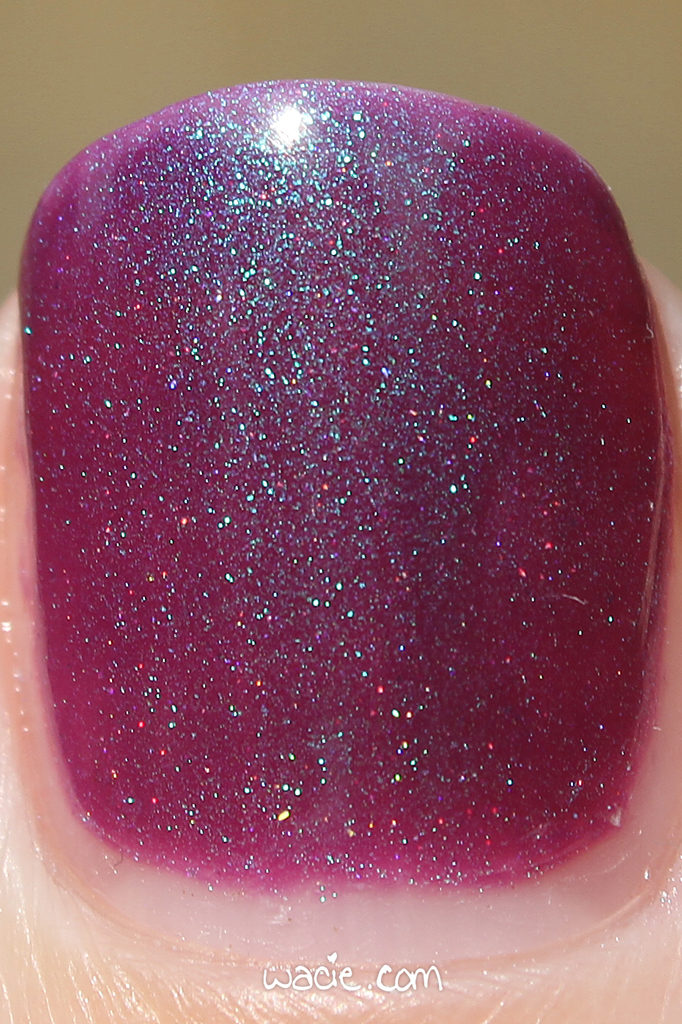 This polish, reader. It's amazing. After hearing about unicorn and pegasus pee for years, I finally have a polish that's made with it, and it's astonishing. I love the base color; that, alone, is a pretty unique shade. Adding the shimmer to it makes it really special.
Of all the Cats in Space polishes, this is the only one that's not still available on the Baroness X site.
I bought this polish myself.