Welcome back to Swatch Sunday! I have one more swatch for you this weekend. Remember earlier in the year, when The Color Box went blue? I got to buy one at the Indie Shop in Atlanta, and I'm so sad I can't buy this box on the regular; every polish in the blue box was a masterpiece and I got to try a few new brands. Blush Lacquers is one of those brands. This is Blue a Fuse; I'm wearing three coats with one coat of Seche Vite.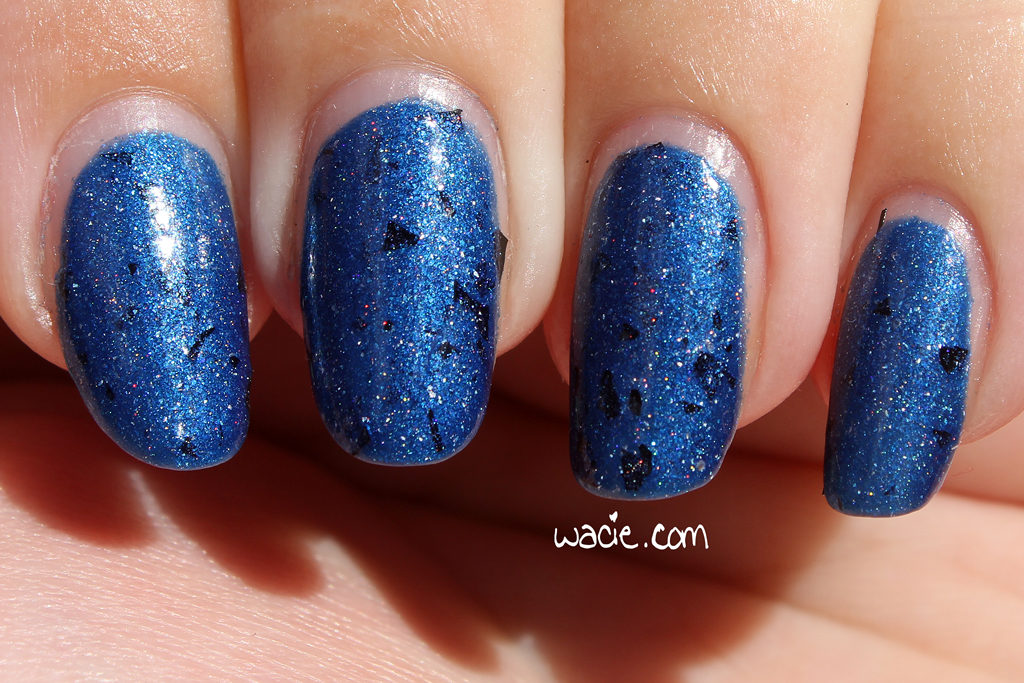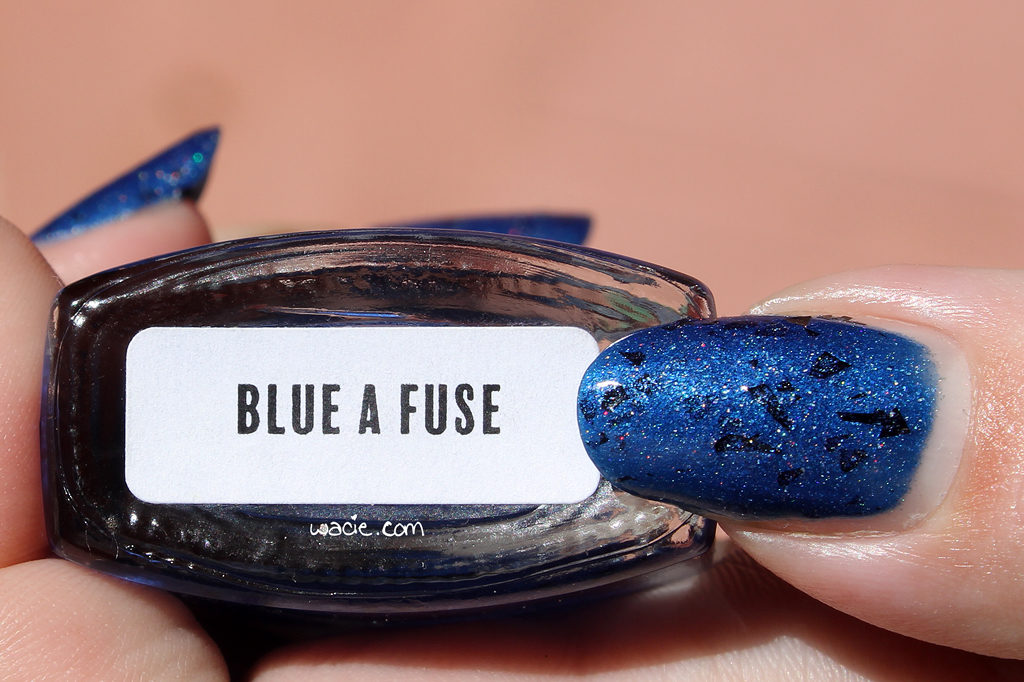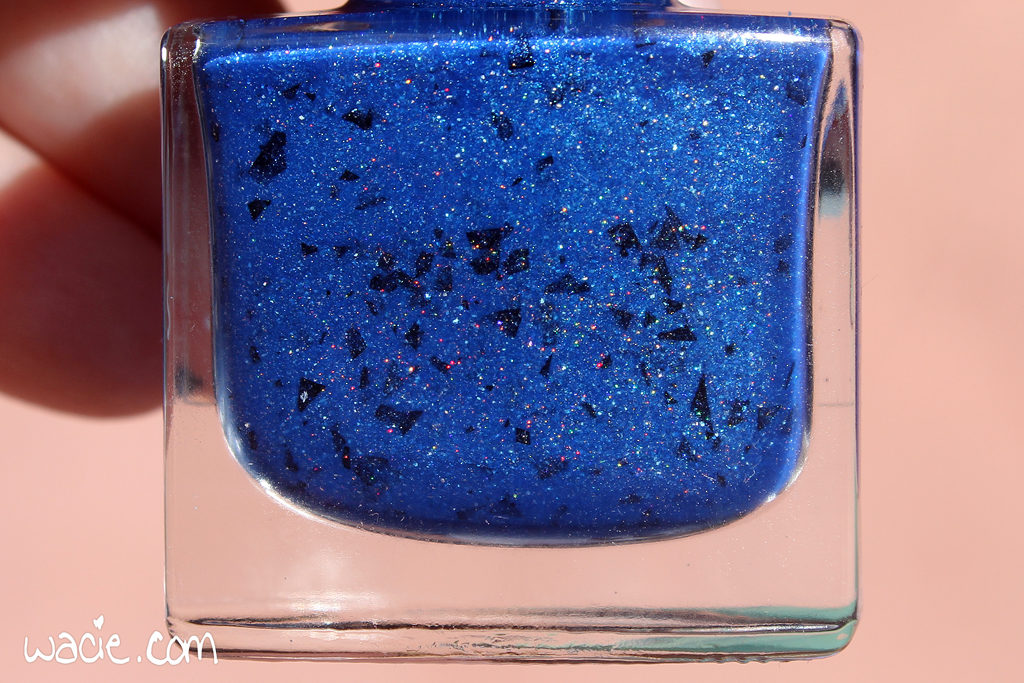 Blue a Fuse is a royal blue jelly with fine silver holo and matte black shard glitters. Actually, I'm unsure if this is technically a jelly; it gets really good coverage, I'm not seeing any visible nail lines or anything, but the glitters show through like it's a jelly. Application was good; the consistency is on the thicker side, but is still smooth and easy to work with. It's got that extra funk that some deep blue polishes tend to have. Probably the only downside is the shard glitters; this isn't a problem a lot of the time, but if you're not careful, you can get some that will stick up on the nail and are impossible to smooth out with top coat. The polish dries to a satin finish.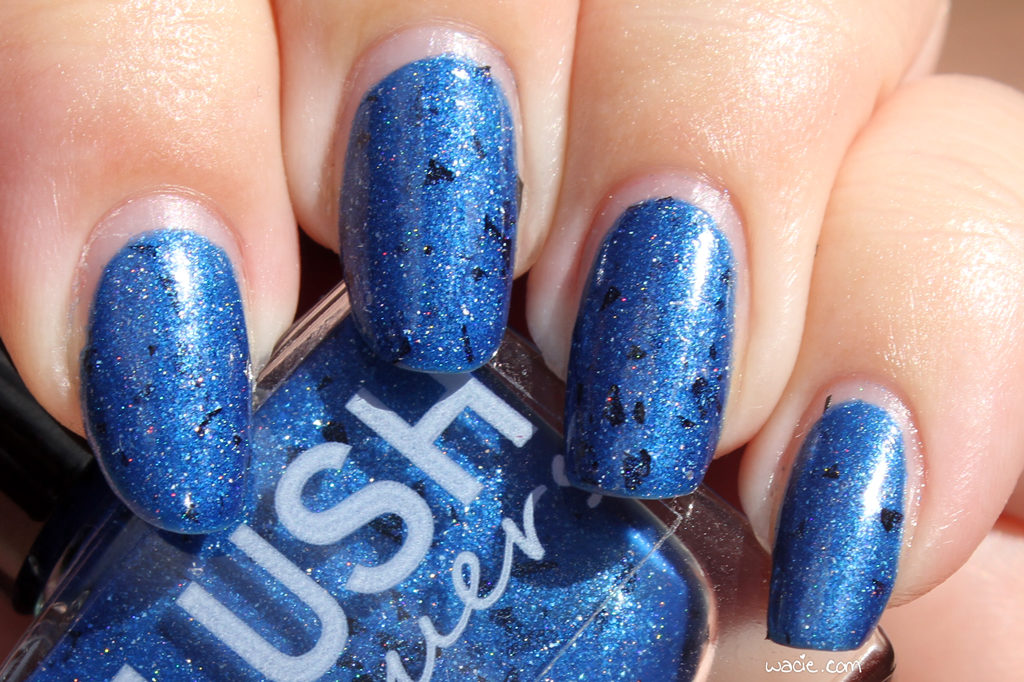 So, I like this. This is a pretty unique polish in my collection. The glitter mix is easy but exciting, and the color is a bold but popular choice. I am definitely looking into more Blush Lacquers, because this one is awesome.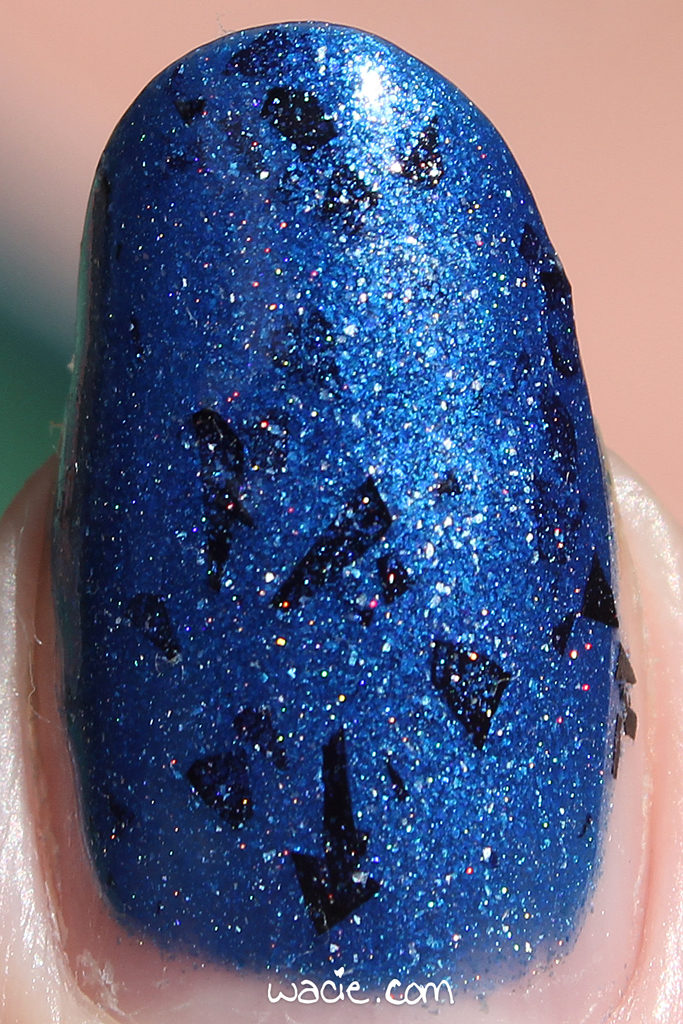 Unfortunately, Blue a Fuse is no longer in stock, but other Blush Lacquers are available in their etsy shop.
I bought this polish myself.