Welcome back, reader! If you're part of the indie polish community, you likely heard about The Indie Shop event that took place in Atlanta this past weekend. If not, just imagine a craft fair with nothing but nail polish. The Indie Shop, presented by Envy Lacquer, brought polish makers and polish addicts together in one place for a few hours of shopping and socializing. I was lucky enough to go, and of course, I took photos.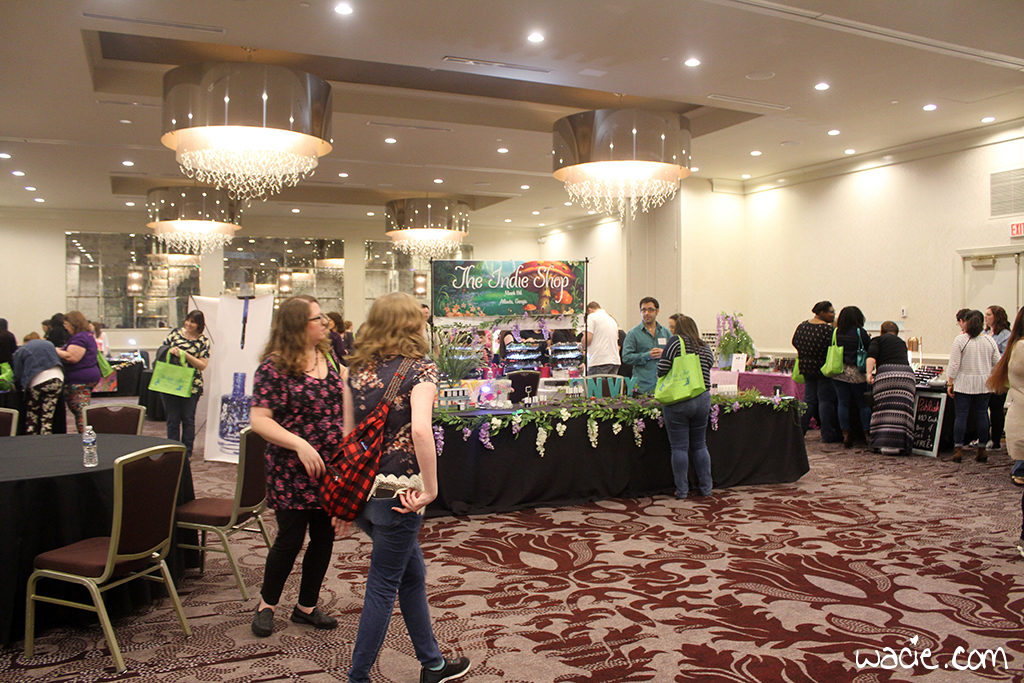 My journey to The Indie Shop starts at a MARTA station, Atlanta's rapid transit system. I was a little too optimistic on how quickly MARTA could get me from downtown to Buckhead, and I actually ended up being an hour late to the show and missed the early VIP shopping window. As a result, a few things I wanted to grab were sold out before I even got there. I love mass transit, though, and I make it a point to use it when I'm travelling around a new city.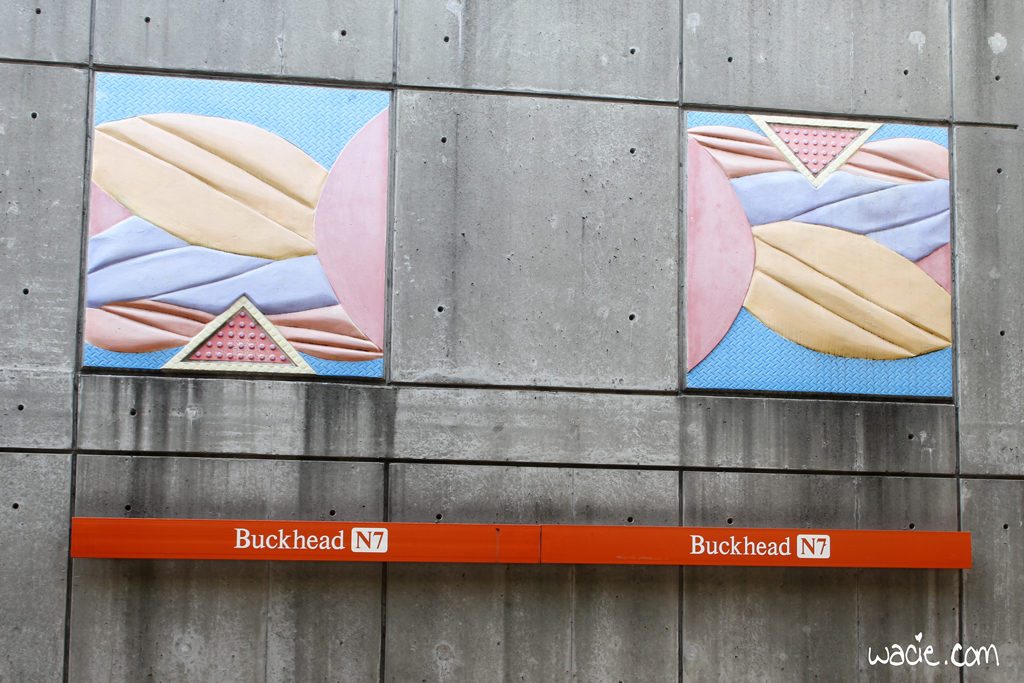 I was really surprised by the crowd size. I got there a bit after 11:00; these were all early access shoppers. Every booth had shoppers, and every maker was busy talking to customers, and not just about polish; I overheard conversations about drunk accents, Doctor Who, and tattoos, among other things. Though The Indie Shop is a pop-up store event, it was very much a social event also.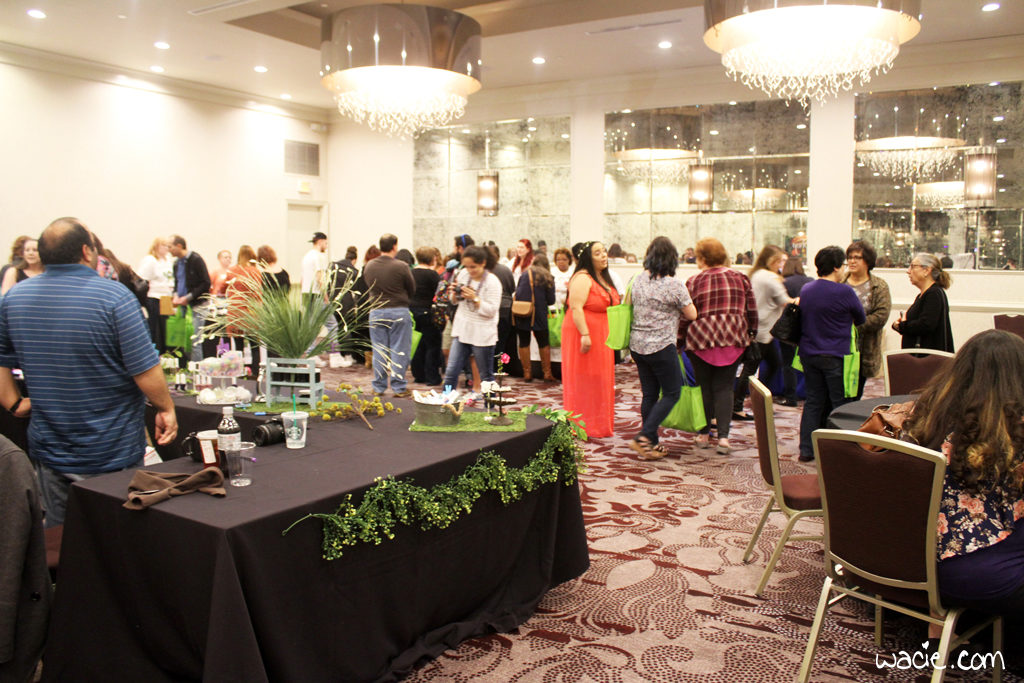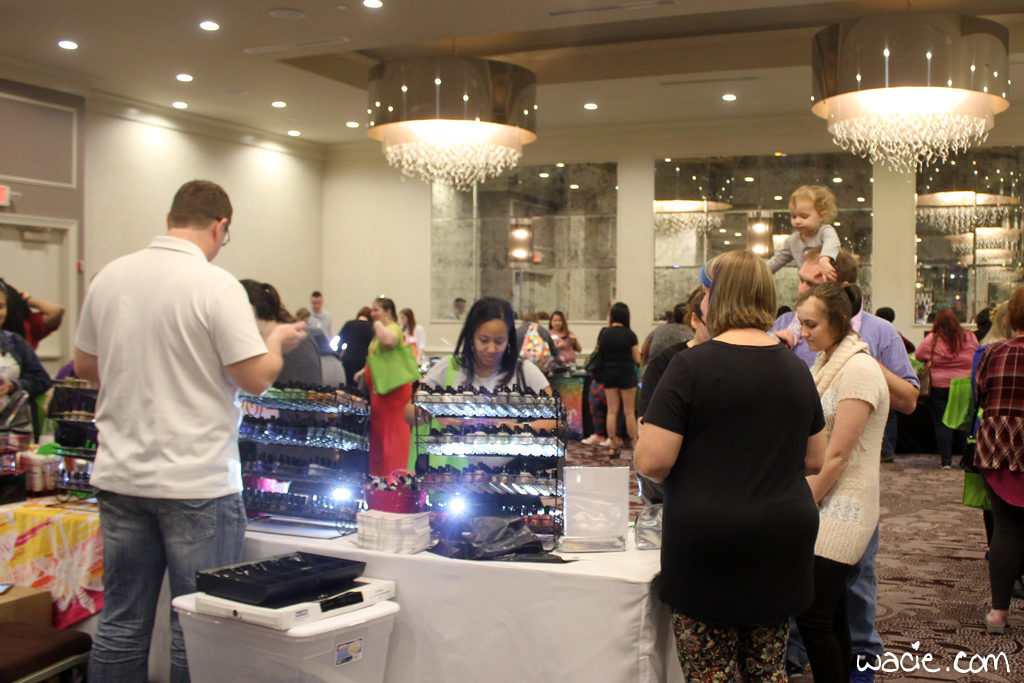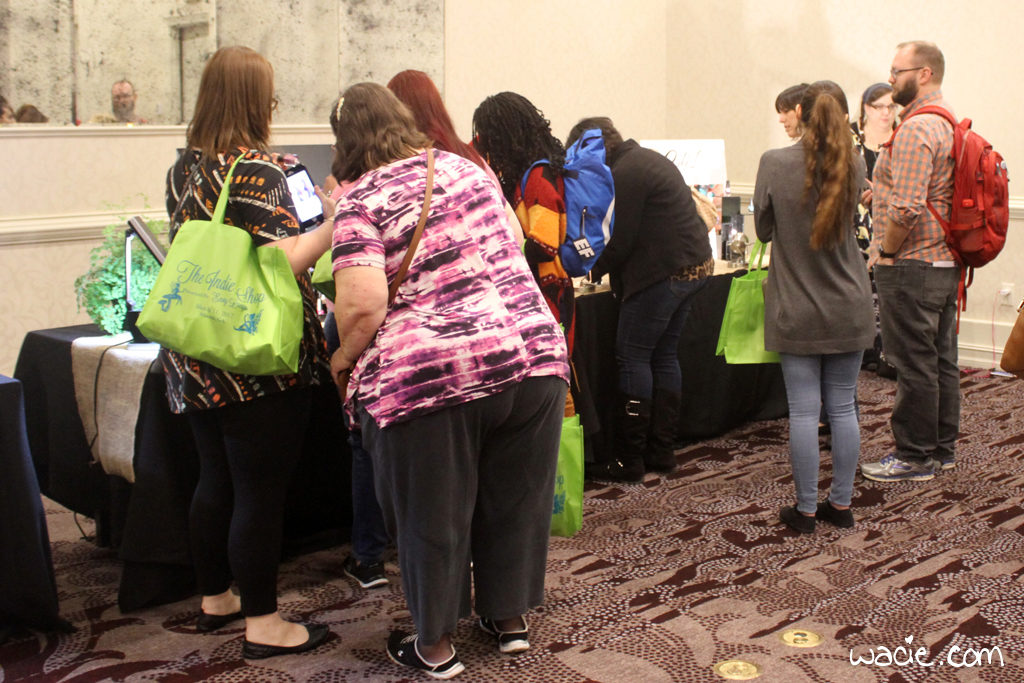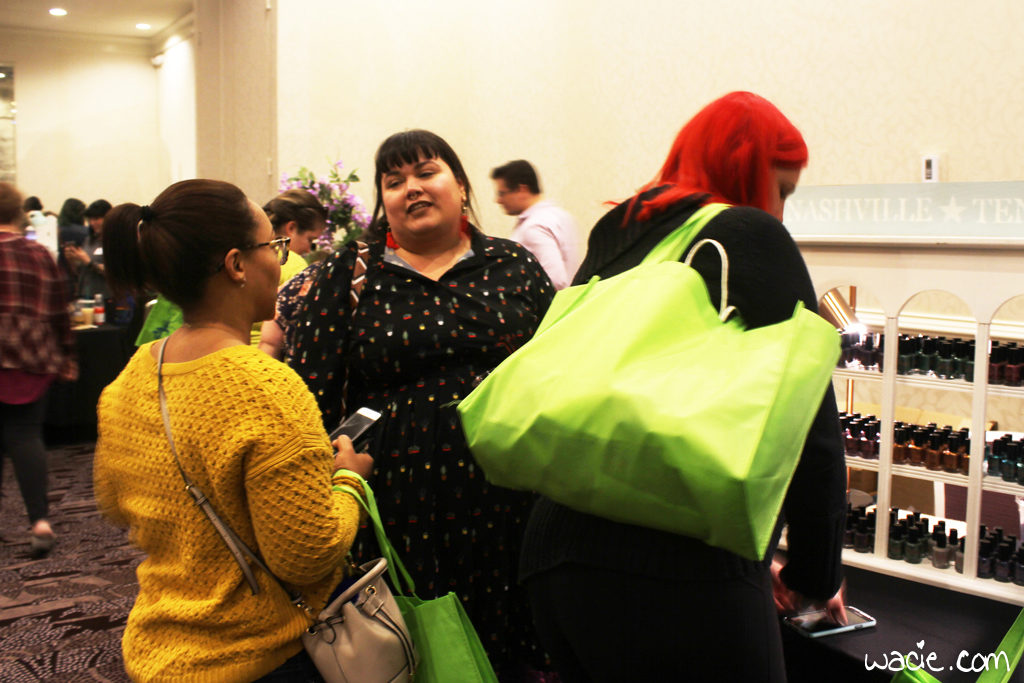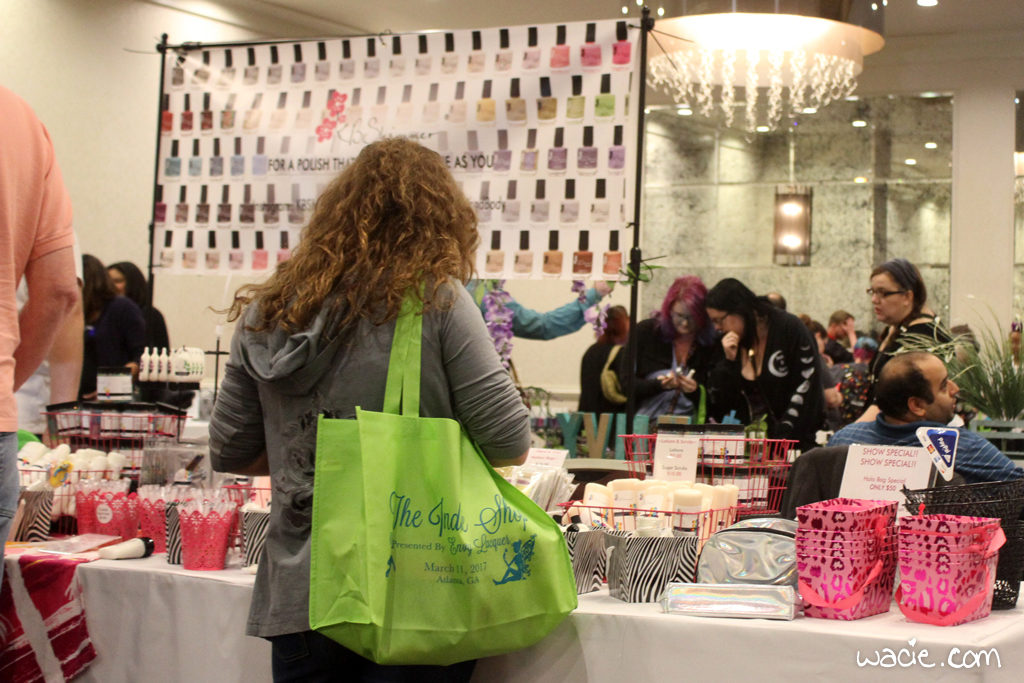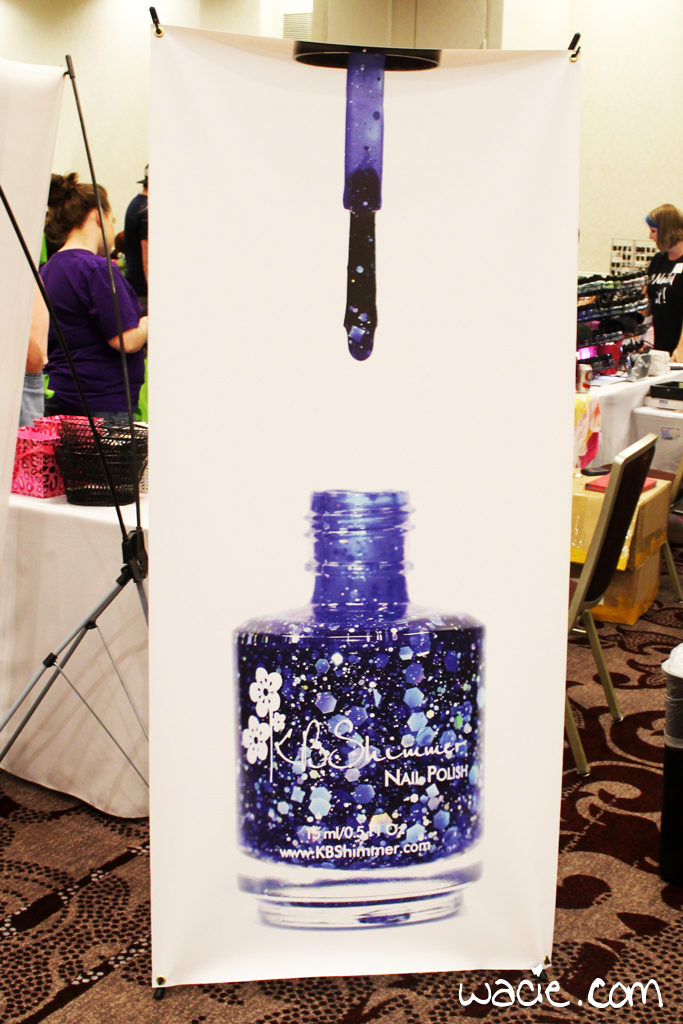 I met a lot of new people and I had the opportunity to try a lot of new brands. The only maker there that I was really familiar with was Blue-Eyed Girl Lacquer, and while I'd heard of most of the others, I didn't own anything they'd made. If you can believe it, this is the first time I've owned anything from brands like KBShimmer, Colors by Llarowe, and Bliss Polish. I tried to get something from every maker — I felt rude chatting someone up at their booth for ten minutes and not buy anything — but my card got declined most of the way through and I missed out on a few makers. I didn't get to Joy Lacquer, Envy Lacquer, KBShimmer, or Pampered Polishes, unfortunately. I really wanted one of those KBS rainbow scrubs.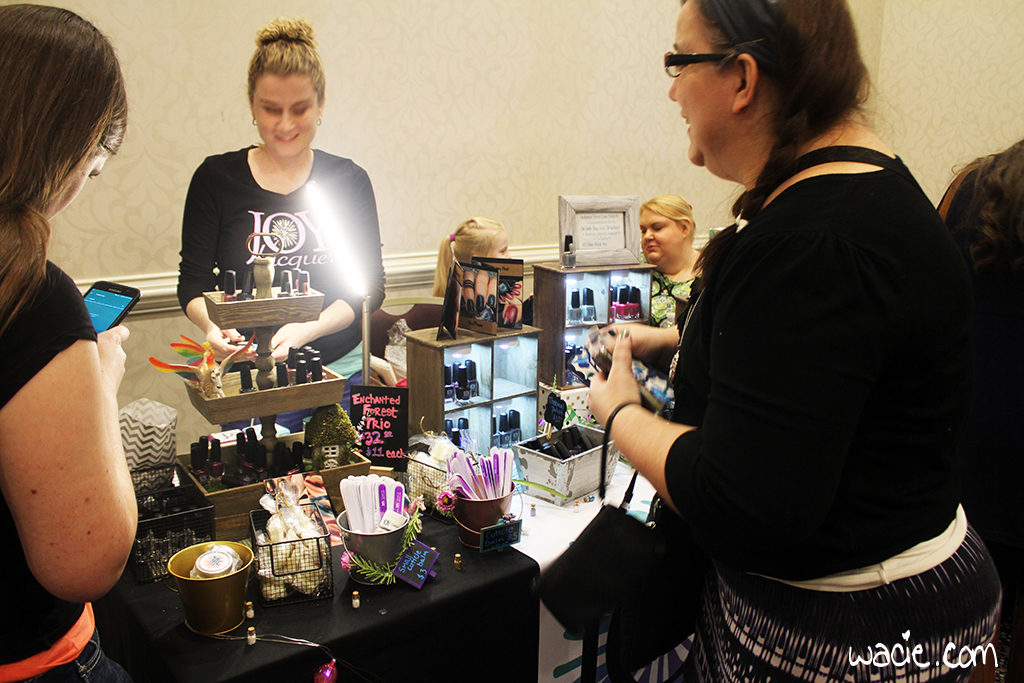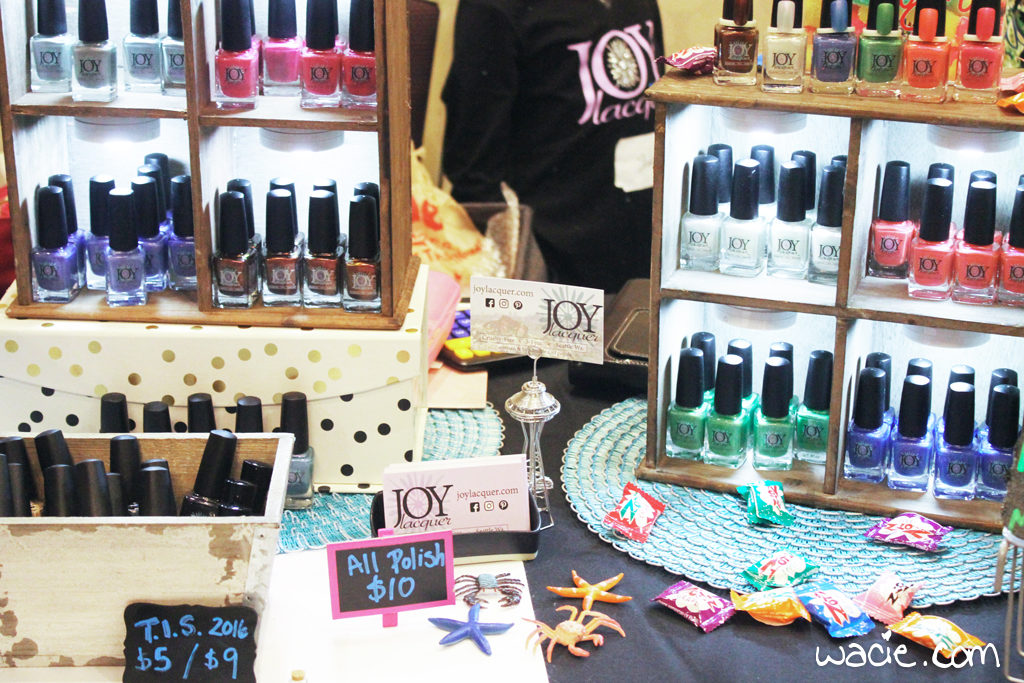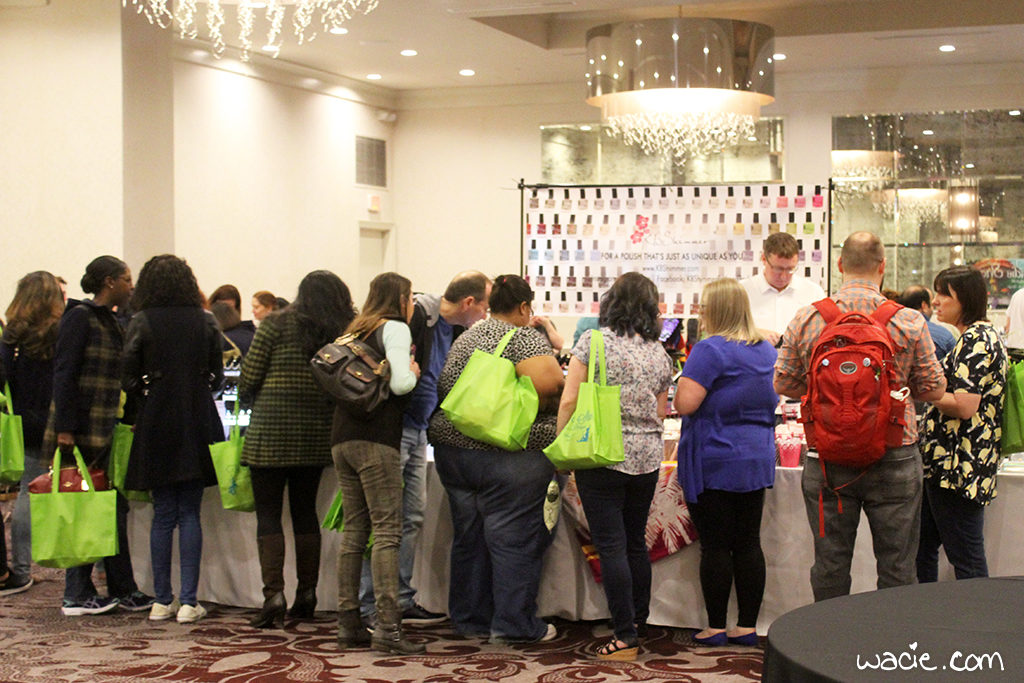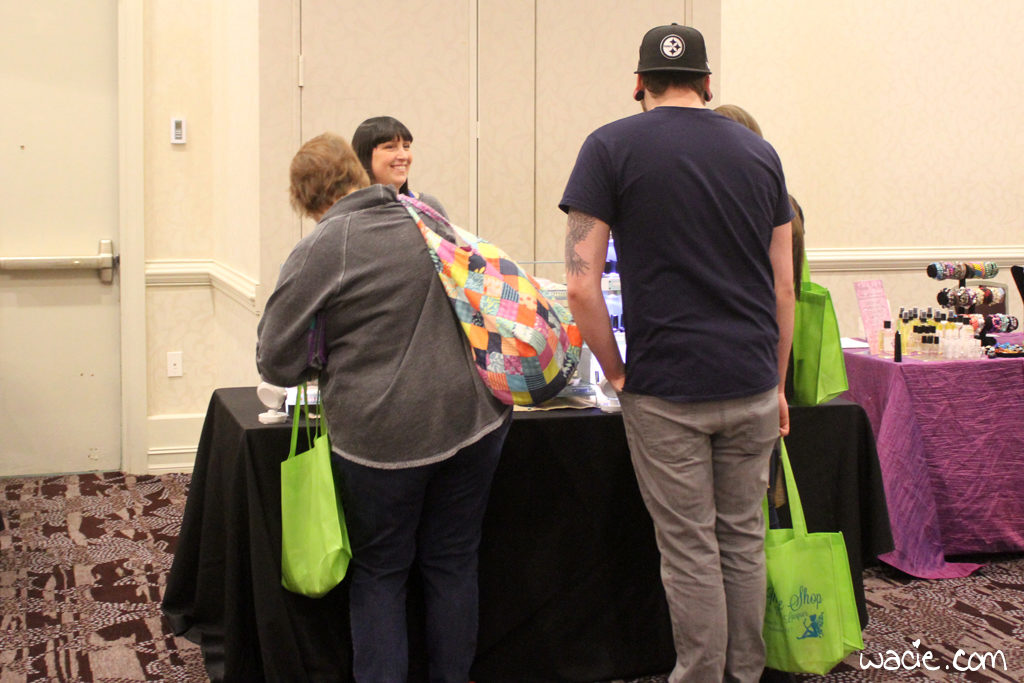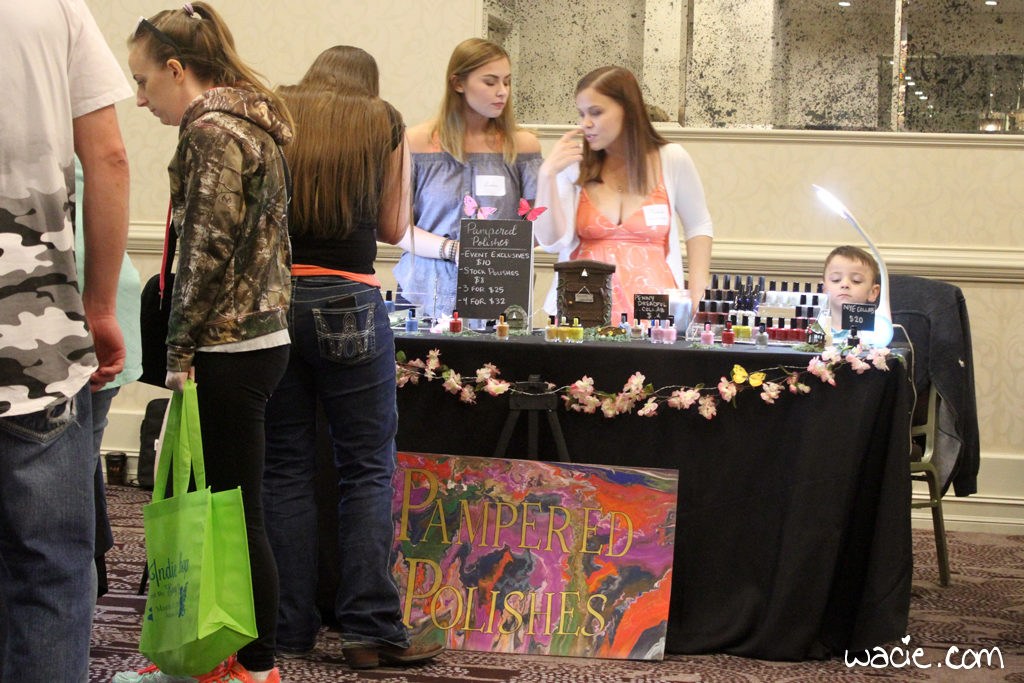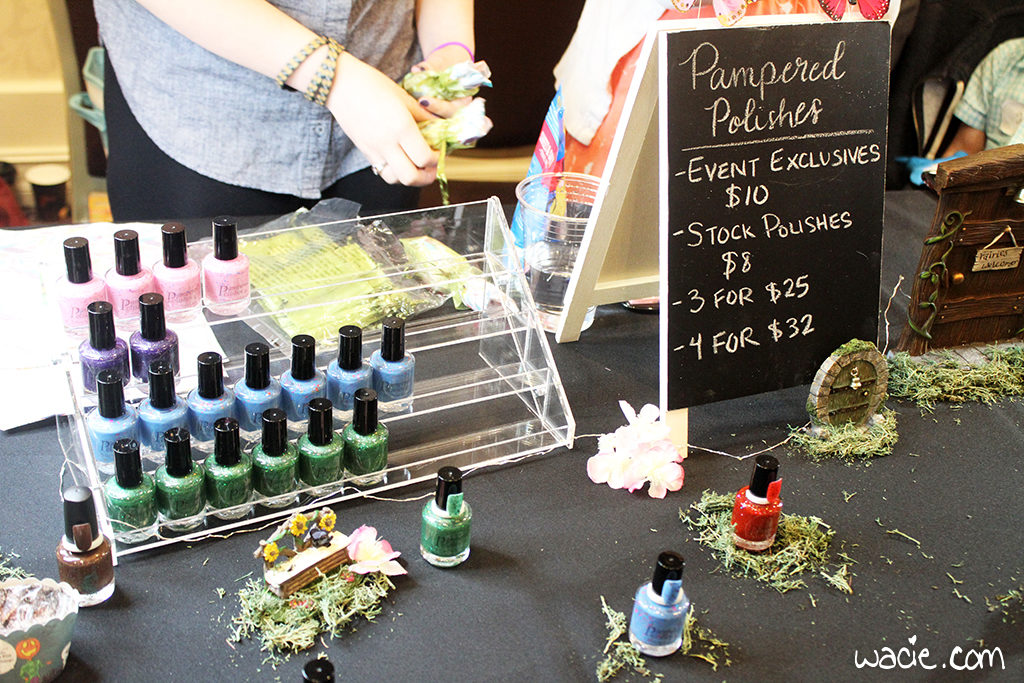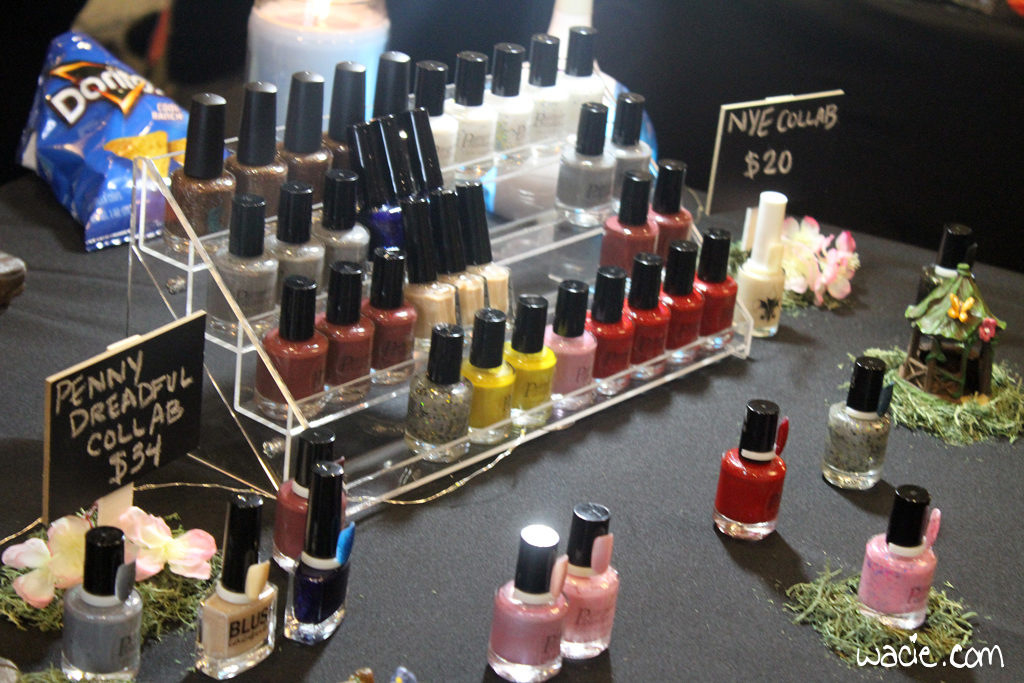 Overall, I had a fantastic experience at The Indie Shop, and if Boyfriend ever allows me to return to an event like this, I'd love to go back. I spent so much, though, that I doubt I'll get to do this again as a shopper. Maybe Wacie Nail Company will be a vendor at some point! Sometimes it seemed like the makers were having more fun than the customers anyway.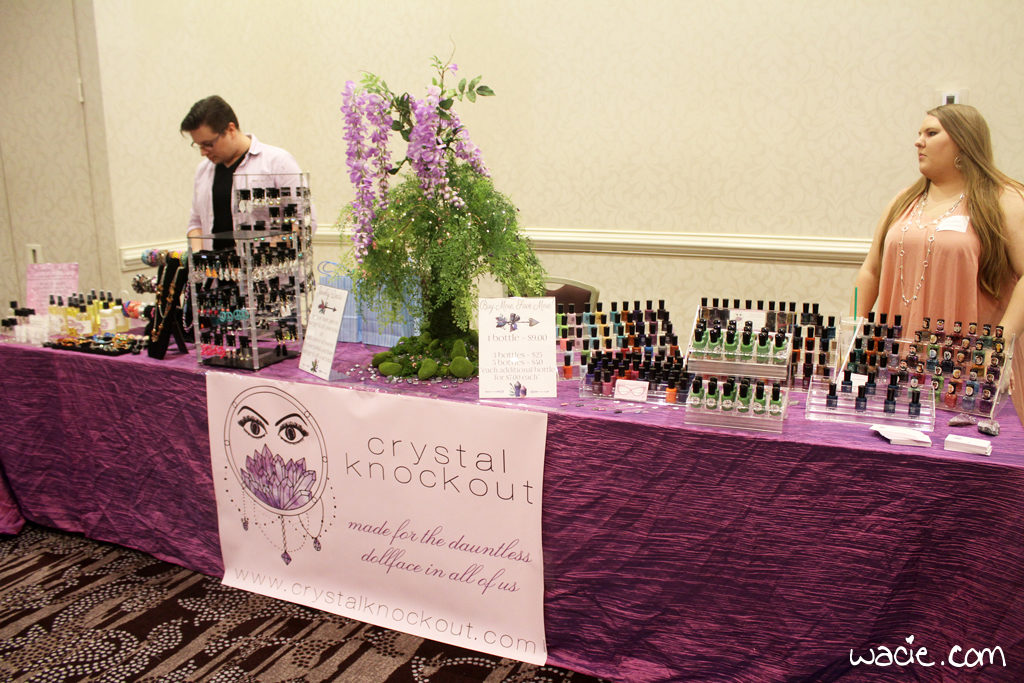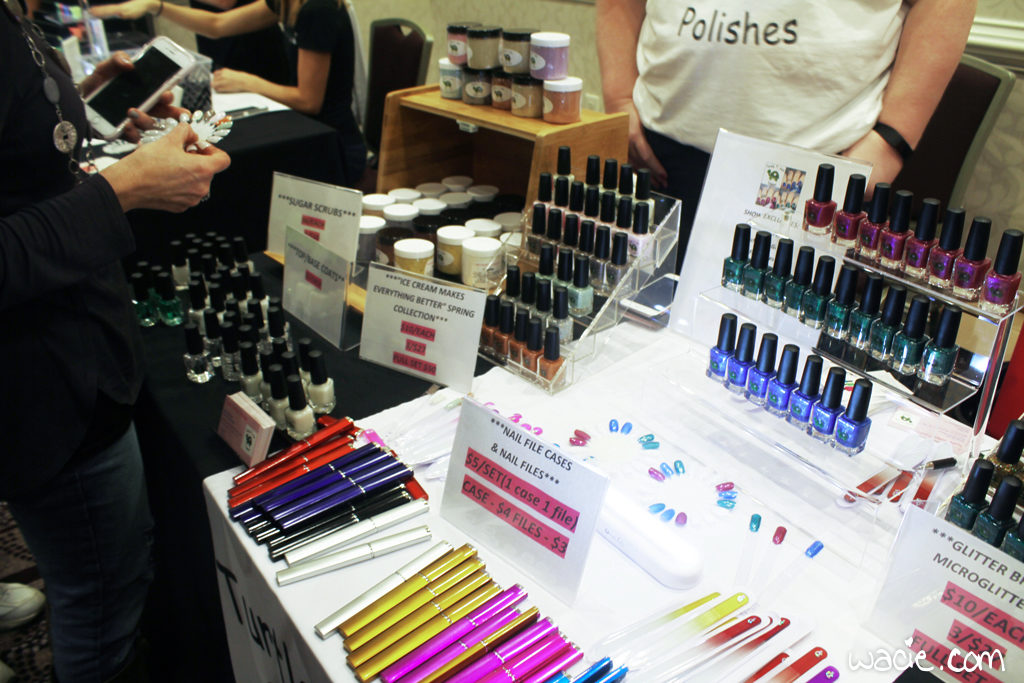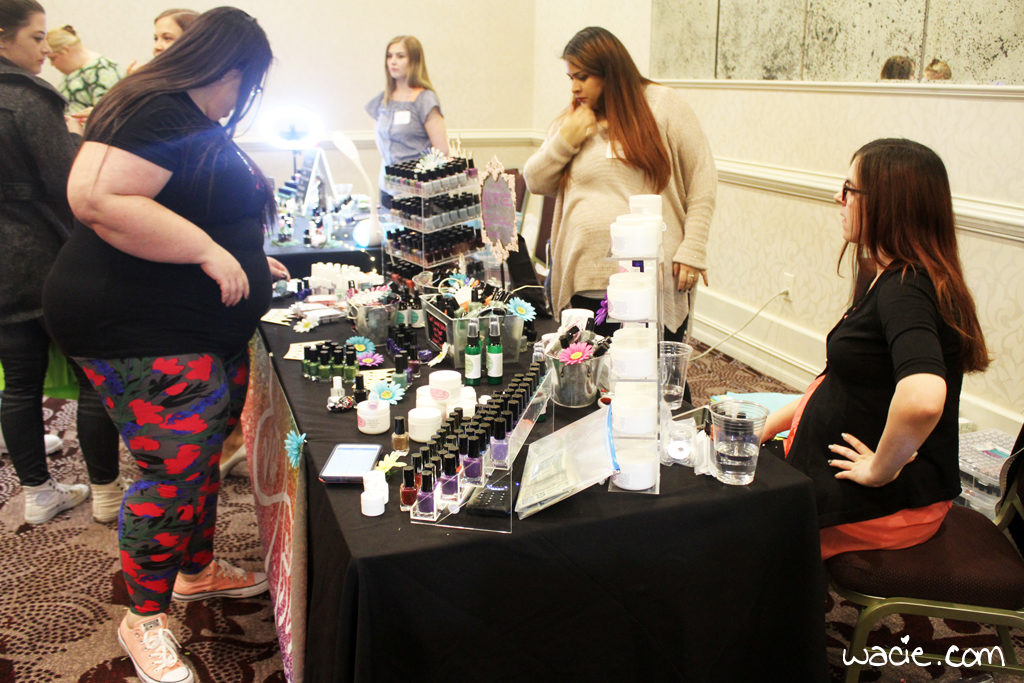 Let's have a look at my haul, shall we? This was the first time I'd bought any polish in a year, and I'm happy to say I broke my no-buy in the most epic way possible. Fifteen of the polishes below were included in my VIP package, and I bought fifty more. I'm also trying mani bombs for the first time, as well as indie wax tarts.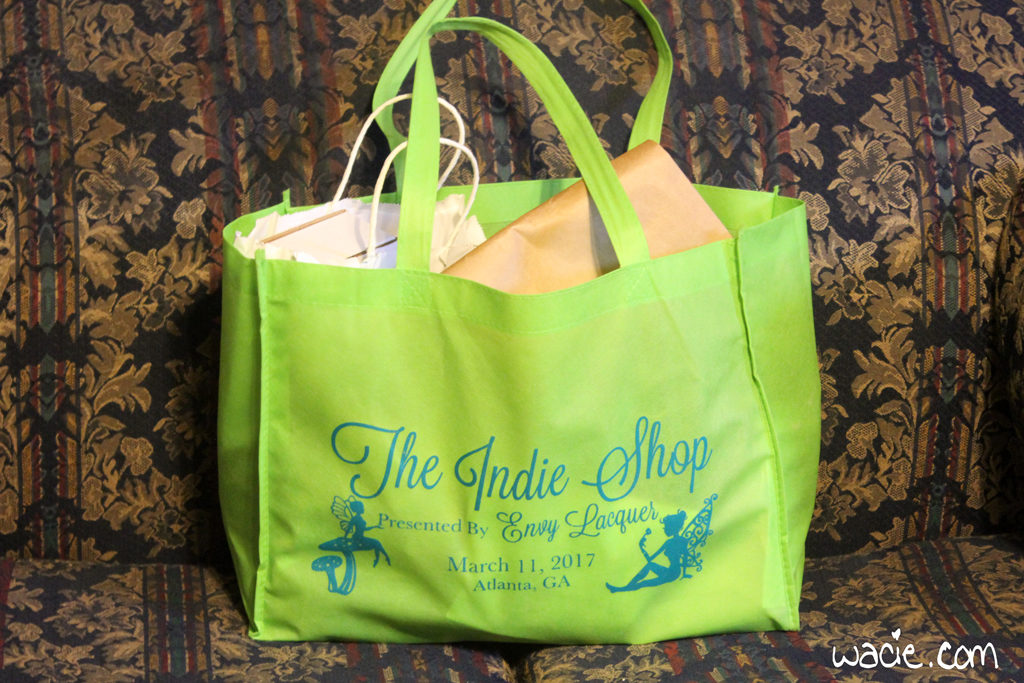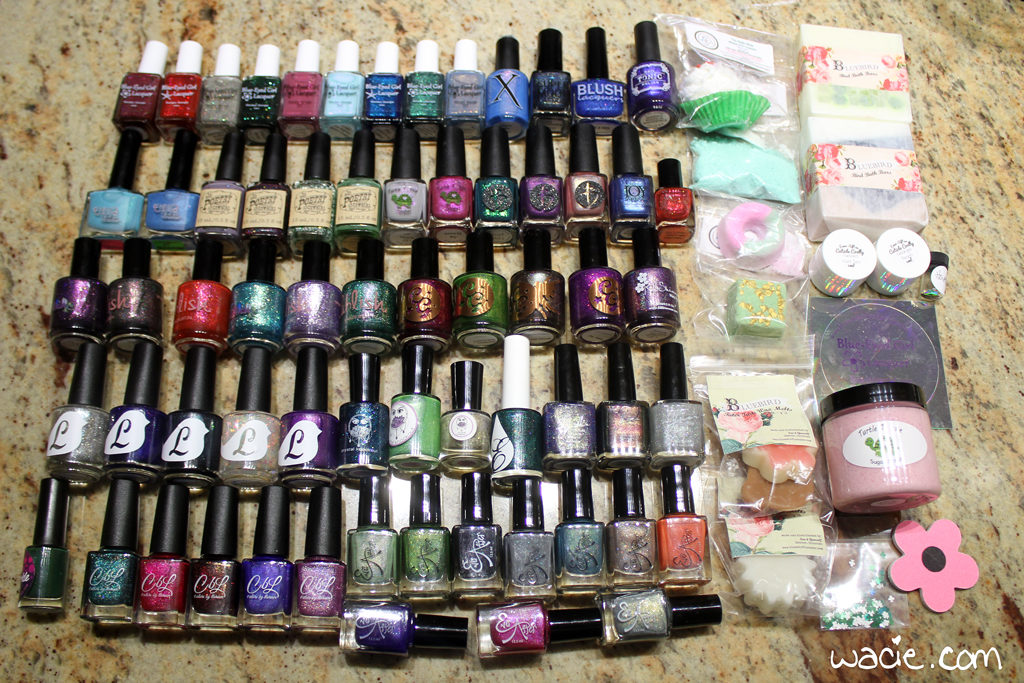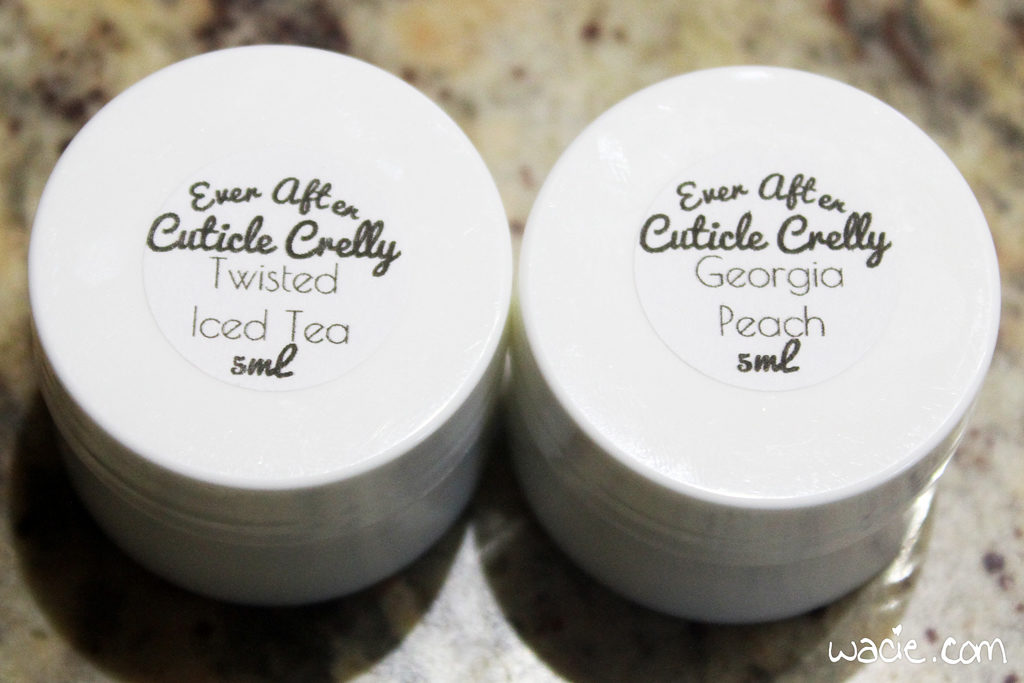 Everything I saw there was gorgeous, but my favorite exclusives are Poetry Cowgirl's Faerie Whispers and Color by Llarowe's Genofeva of Bravant. Other favorites include Bluebird's Shine Bright Like a Rhinestone, Pahlish's Invisibility Cloak, and Baroness X's Sakura Skies from the Color Box. I'm looking forward to swatching these guys in the future; I've had to shake up my Swatch Sunday schedule after buying all these, so you'll get to see some of them soon.
Oh, and remember how I said I had some extra bottles of things? It just so happens that wacie.com's fourth anniversary was the same day as The Indie Shop, so look for a giveaway in the next few days. I'm putting together a package that will include a few things from my Indie Shop VIP bag, some Wacie Nail Company exclusives, and some other fun things I can find. I think you'll enjoy it.
I bought these polishes myself.
Yes, all of them.