Hey reader! I'm so excited about today's swatch. This is the first of my Indie Shop Atlanta purchases to make it to the blog, and it's from a new-to-me brand. It also just came out and I don't usually wear things so soon after release. This is Sakura Skies from Baroness X, one of the collaboration polishes in the most recent installment of The Color Box. I'm wearing three coats with one coat of Seche Vive top coat.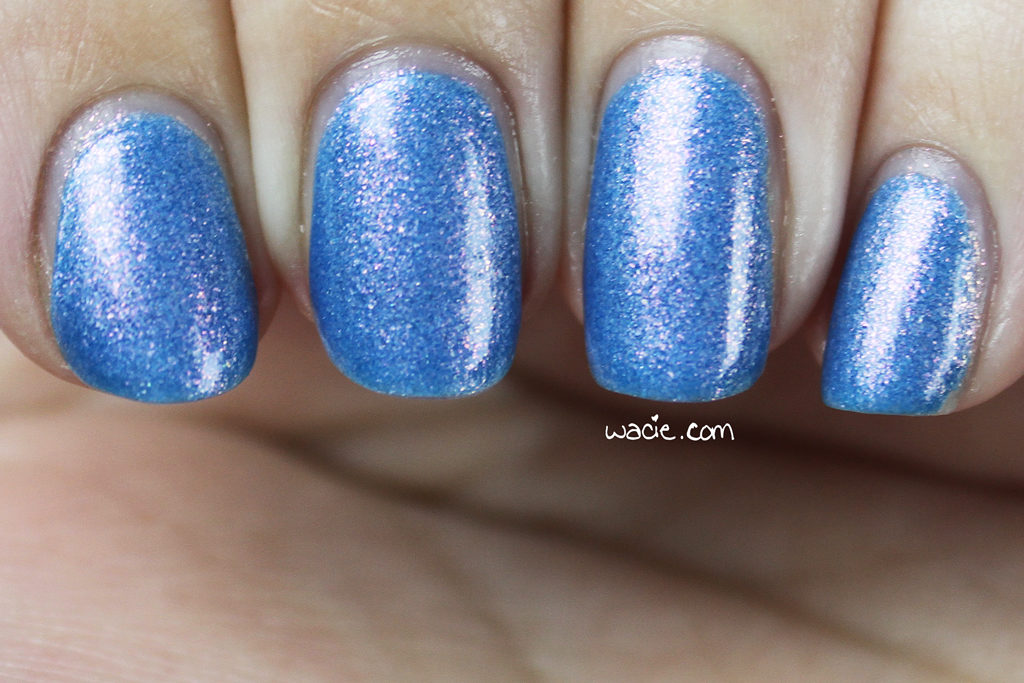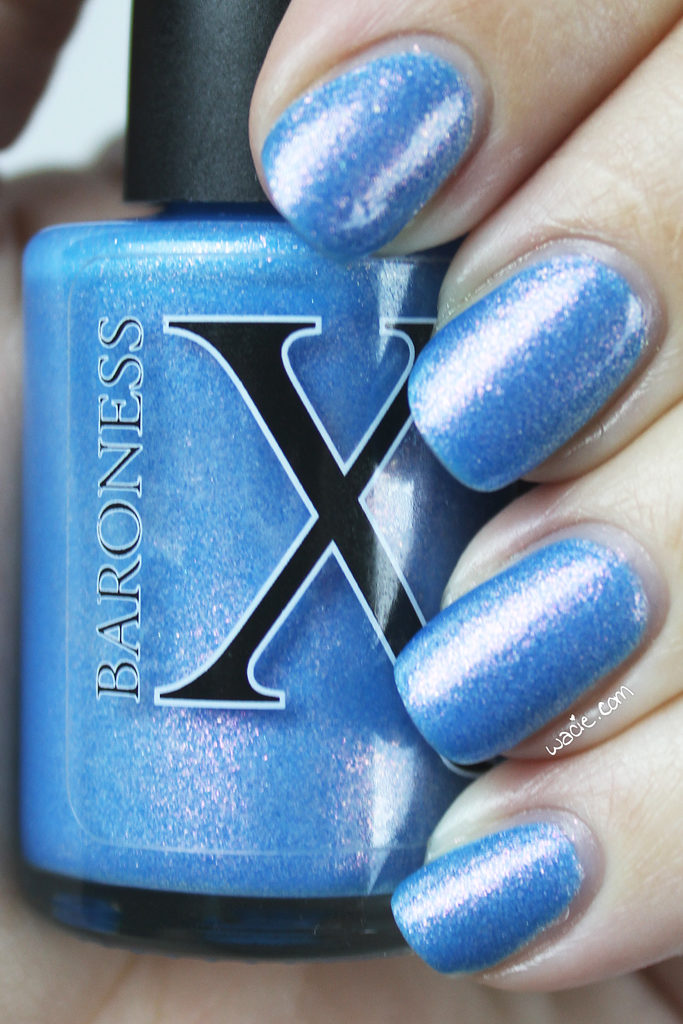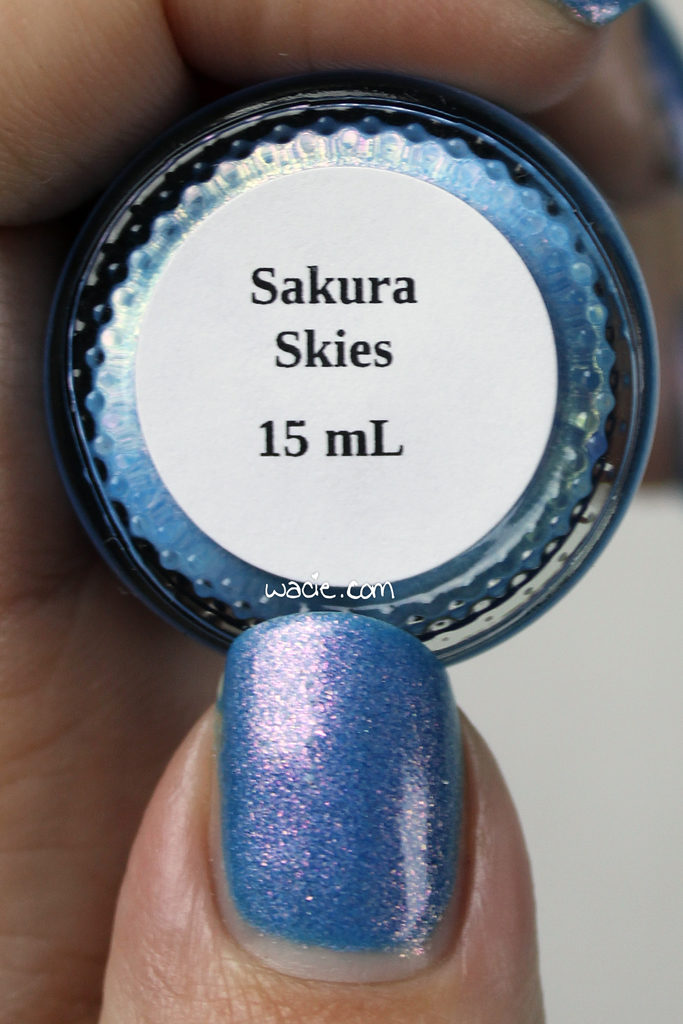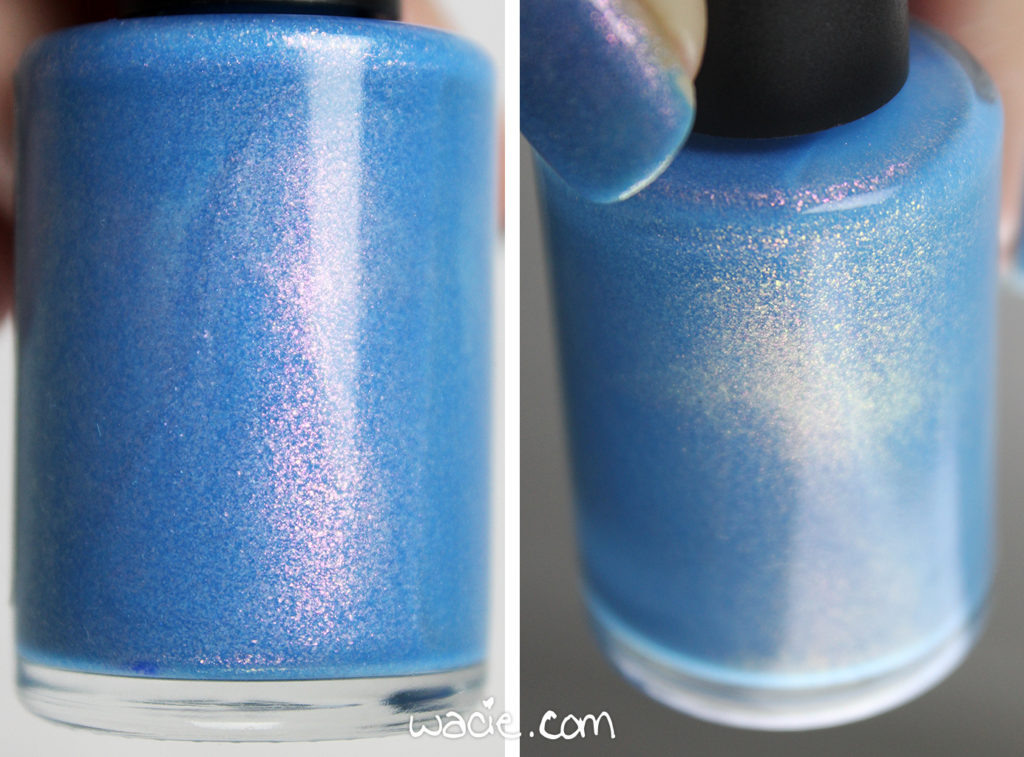 Sakura Skies is a cornflower blue polish with flakies that shift from bright pink to gold. Application was easy; product consistency is a little thick due to all the flakies in the polish, but it wasn't an issue. The flakies' default setting is pink, and that's the color I see on the nail most often; the gold pops up when directly facing the light source. The polish dries with a matte finish; I used top coat for shine.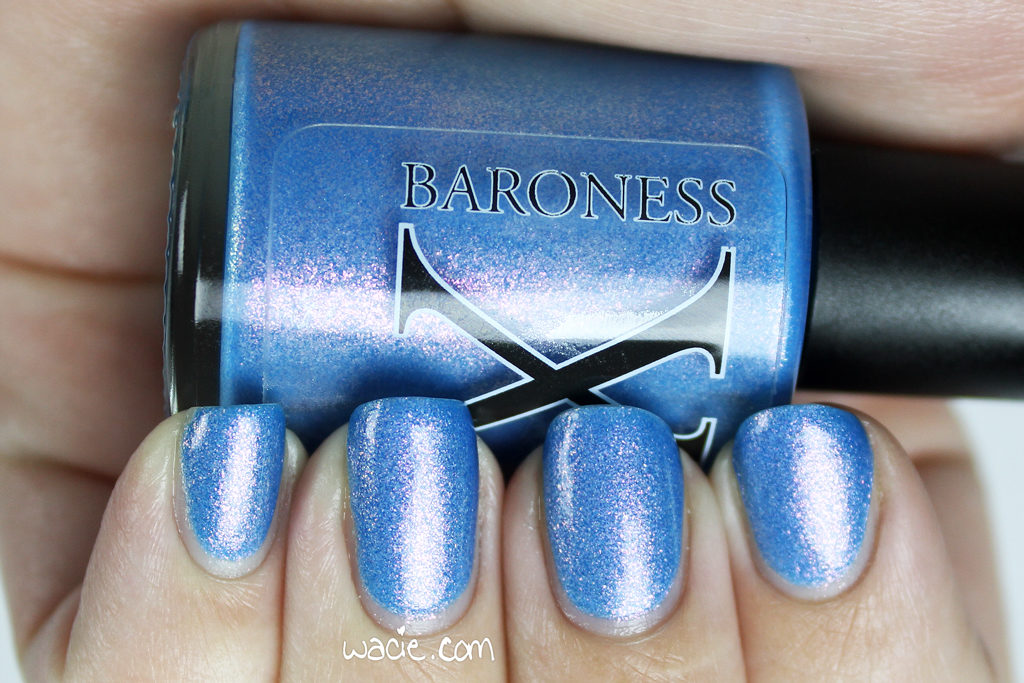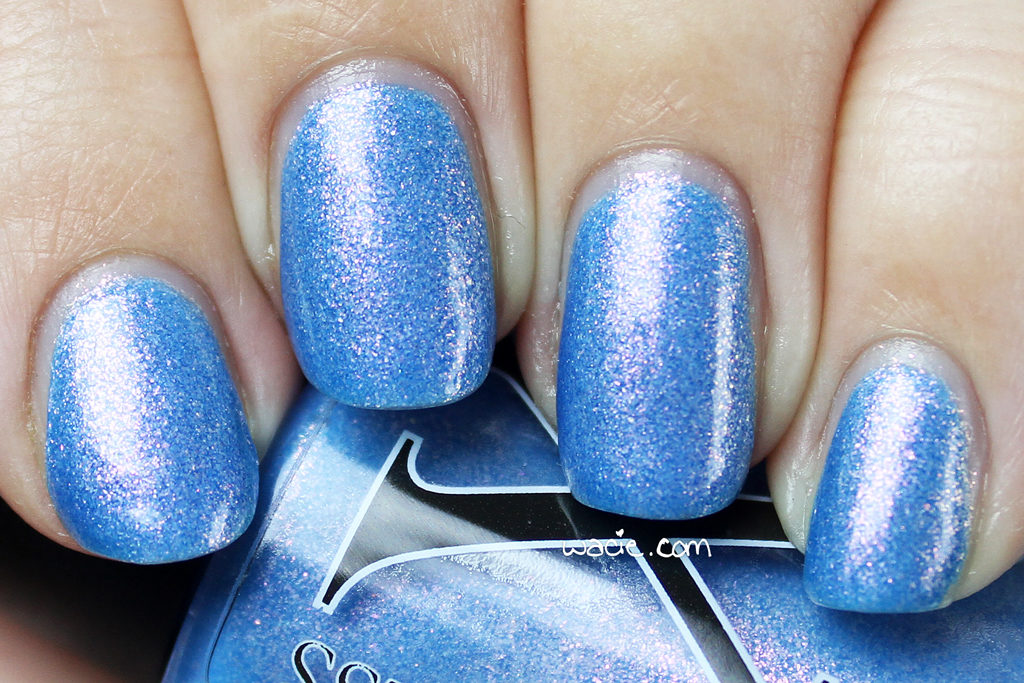 If you're unfamiliar with The Color Box, the box comes with five polishes that are all the same color family, which in this case is blue. Each polish is a collaboration between the polish maker and a blogger. The Sakura Skies concept came from xoxo, Jen. Jen and Baroness X made a great team, this is definitely my favorite polish in the box.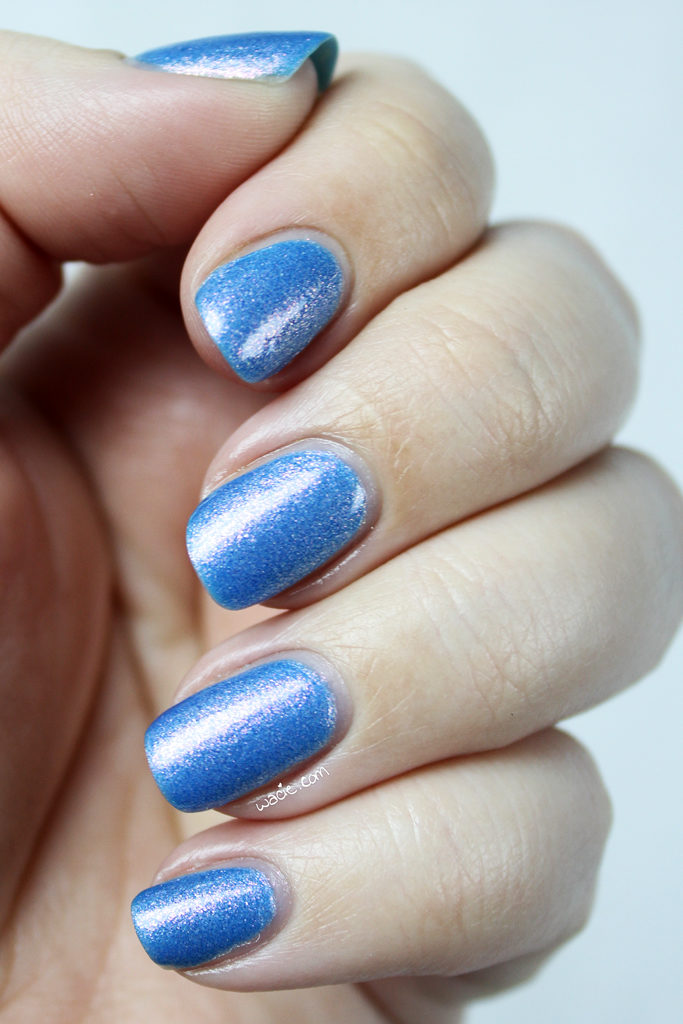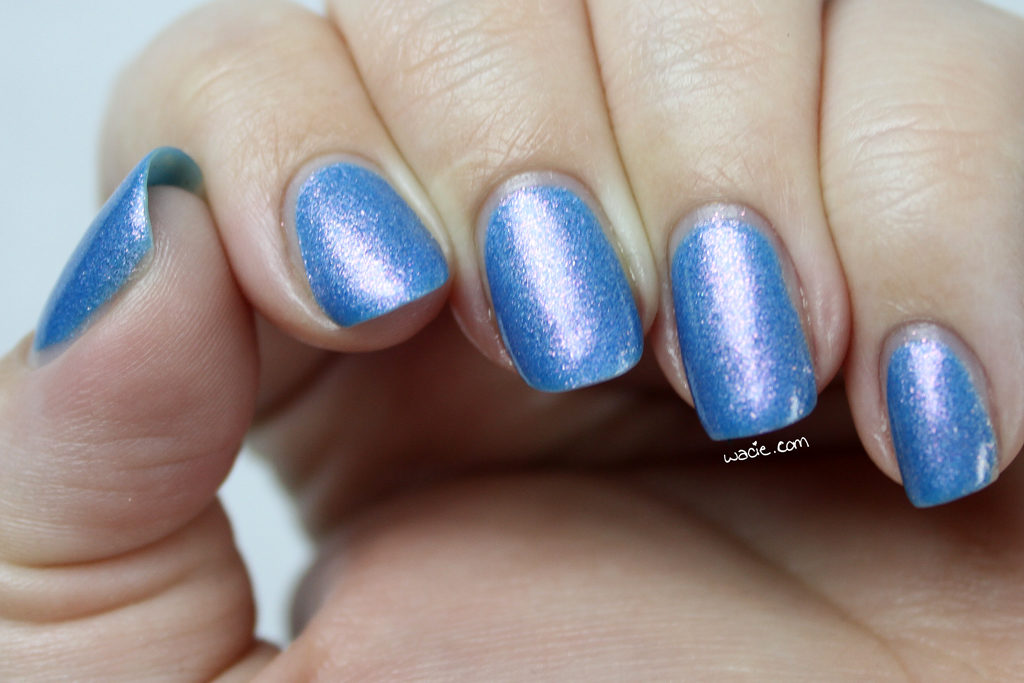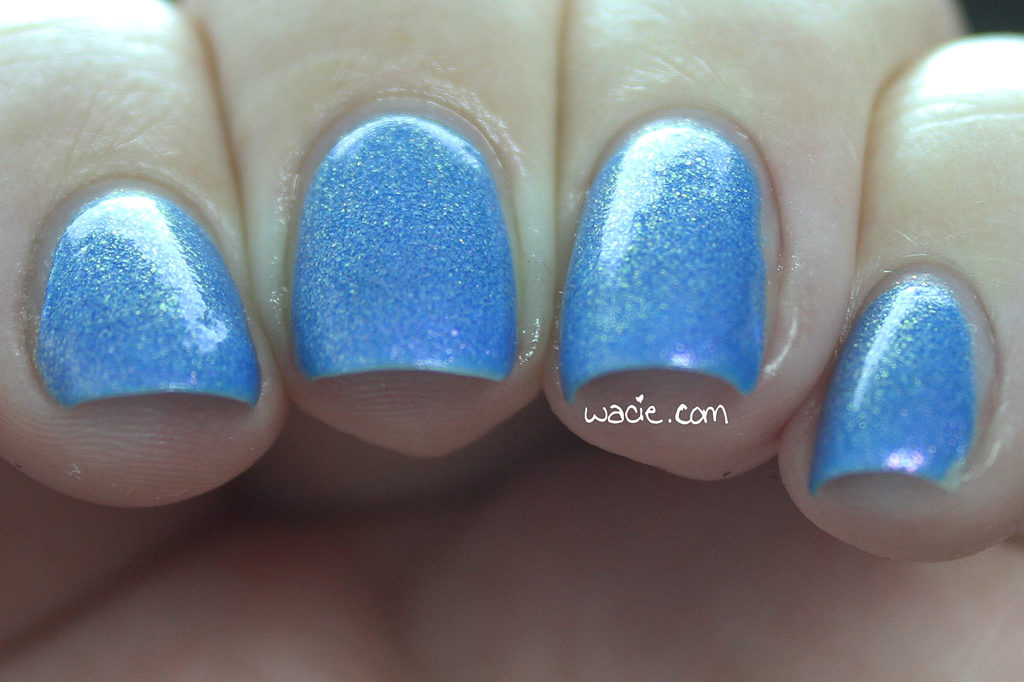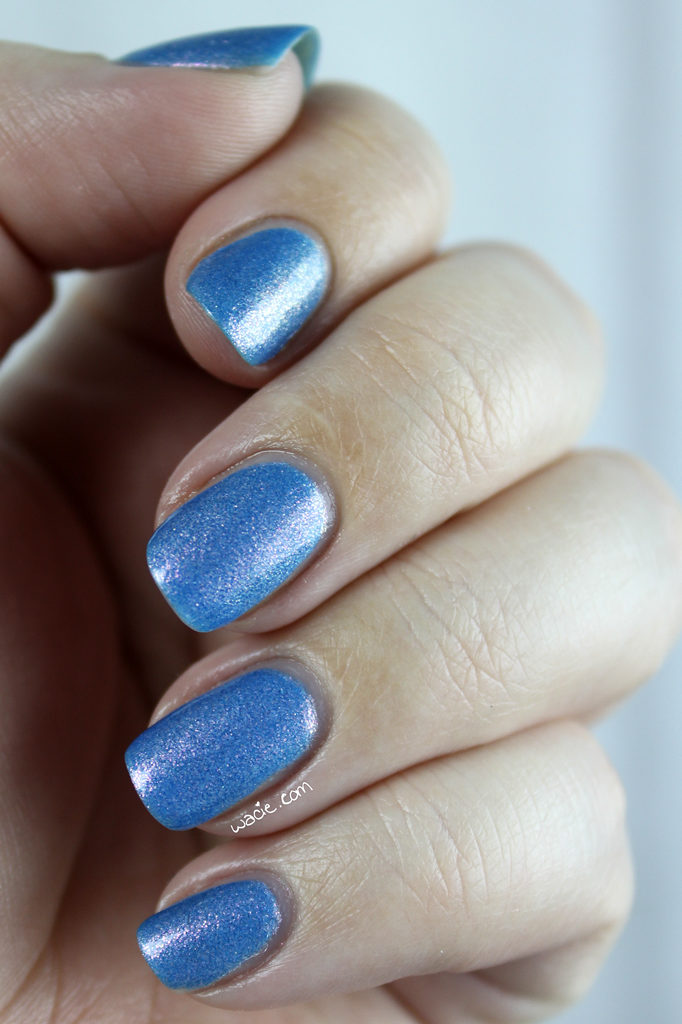 Outdoors, this polish is something else. The following photos were taken outside in direct sunlight. The shift is a little harder to get — it totally depends on the time of day — but it looks fantastic regardless.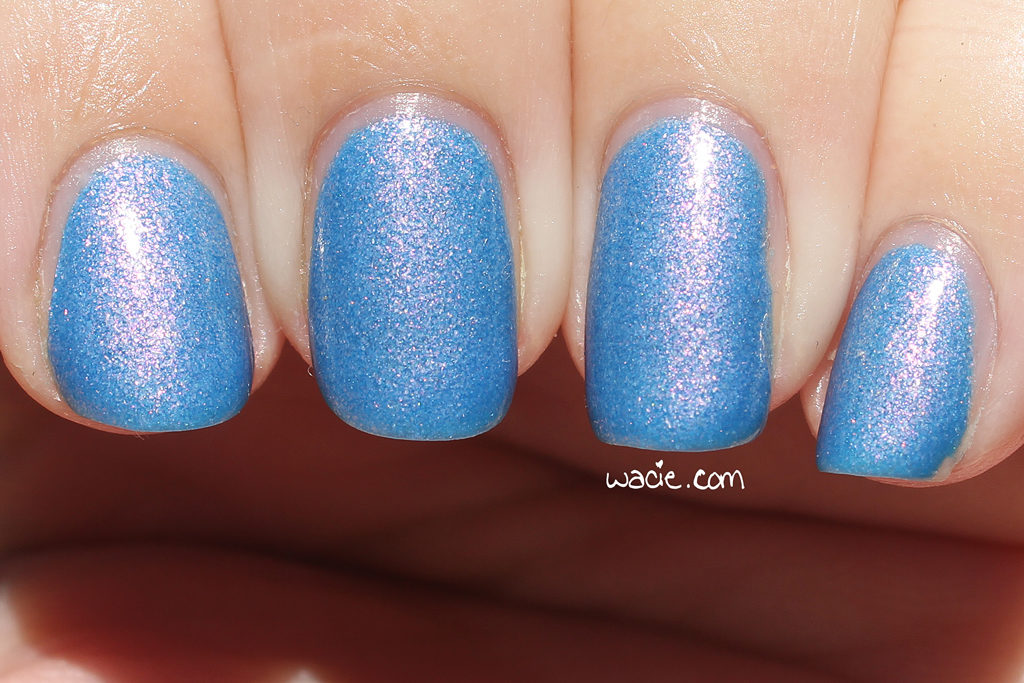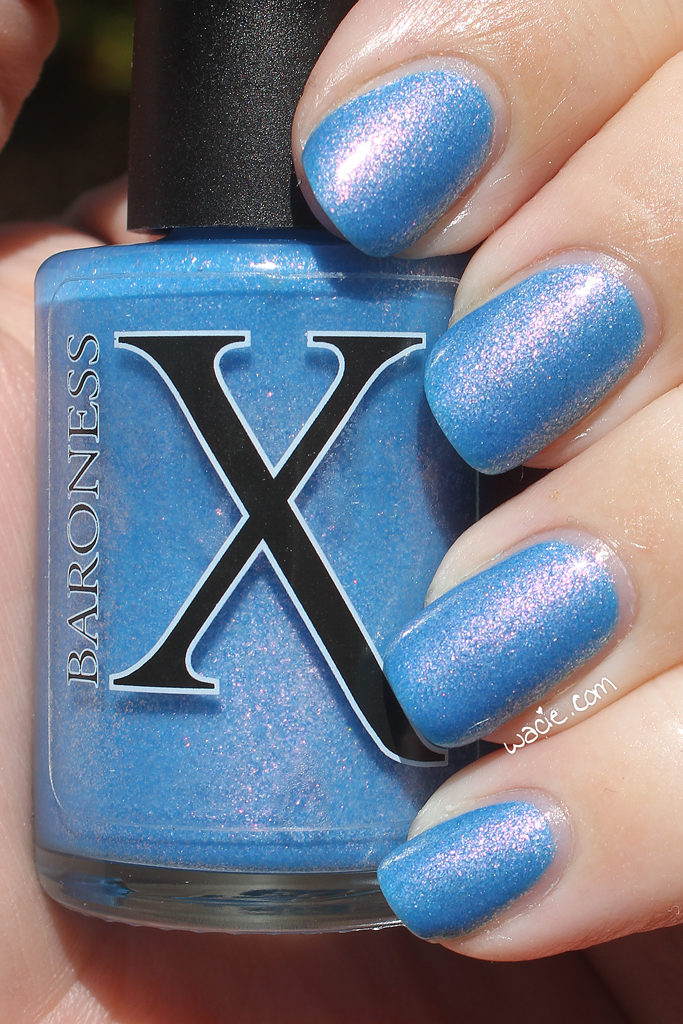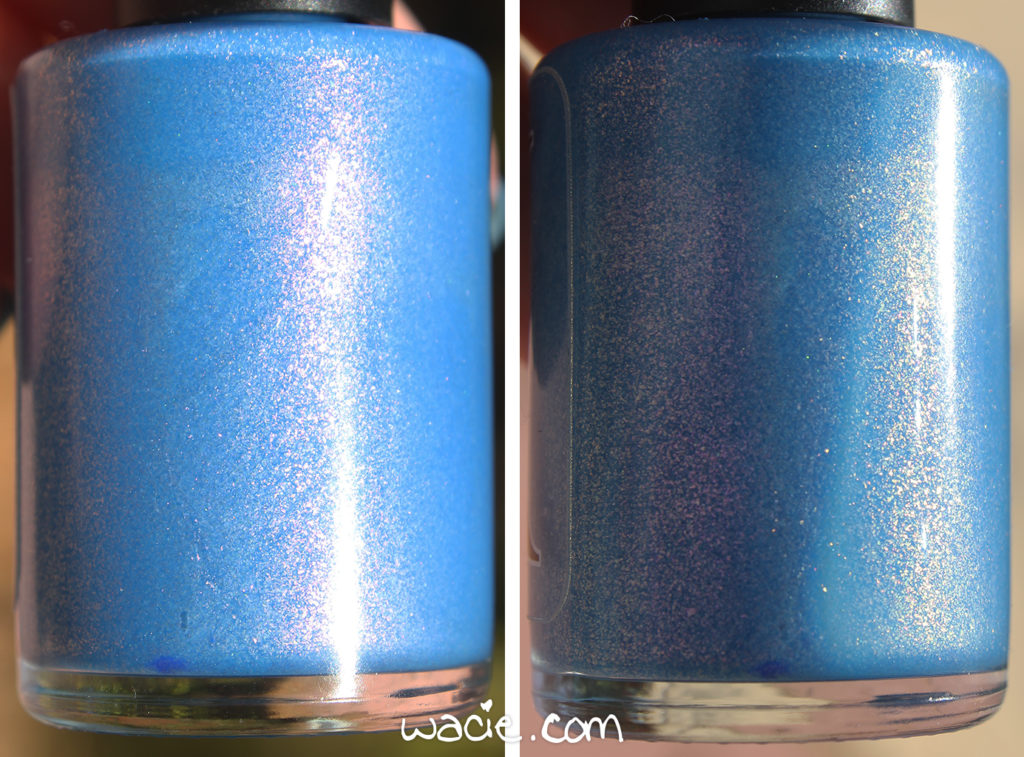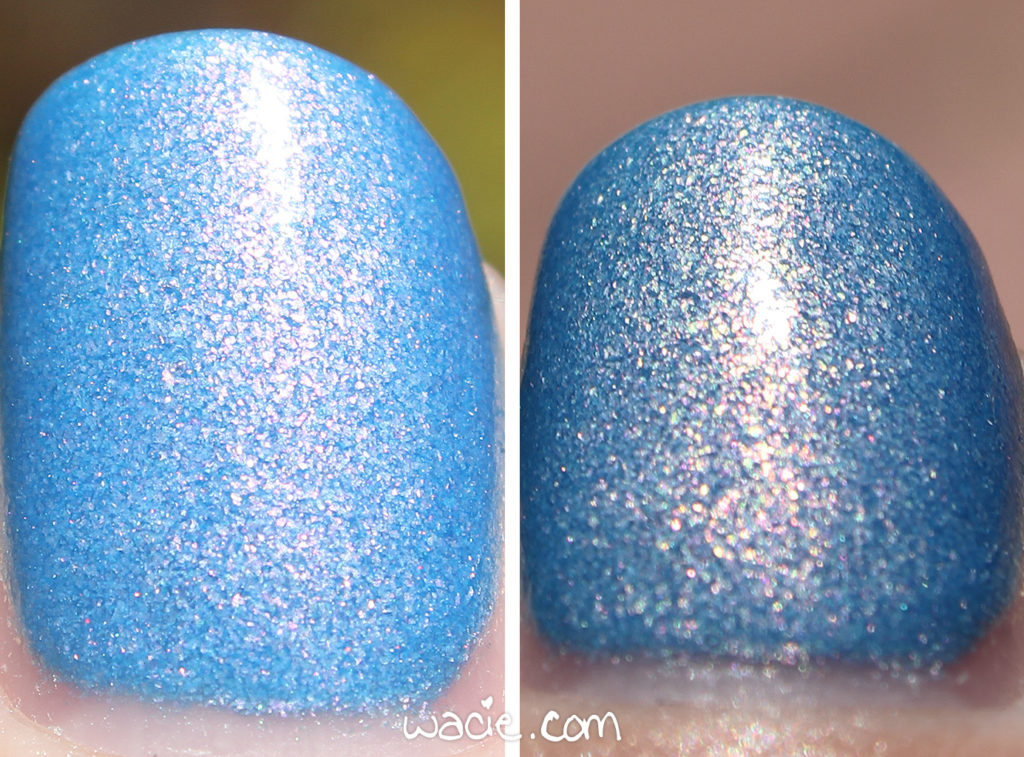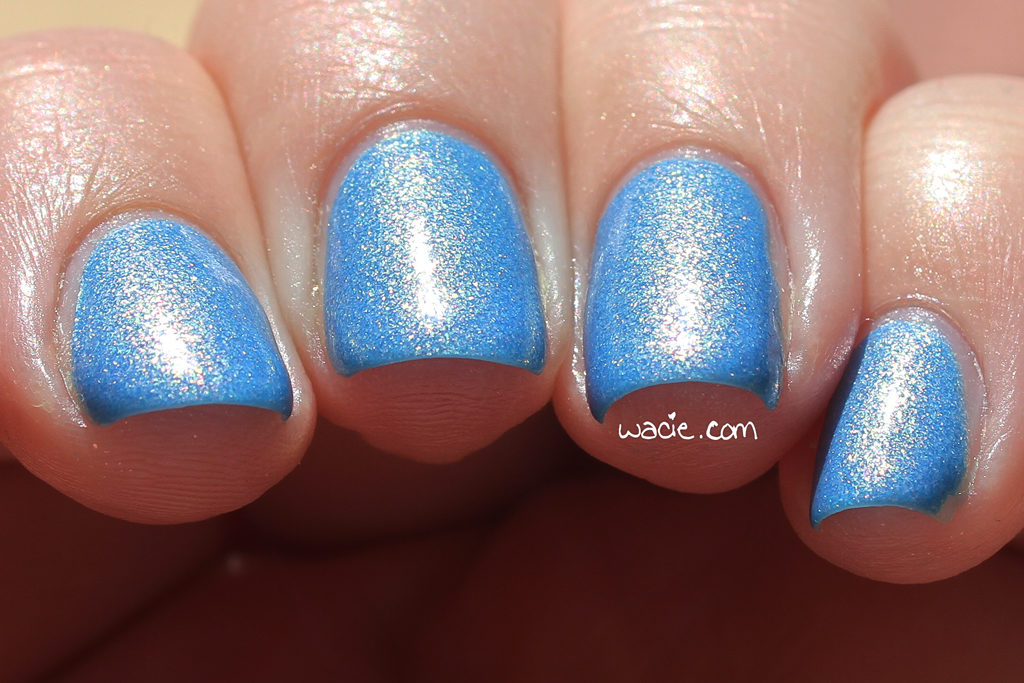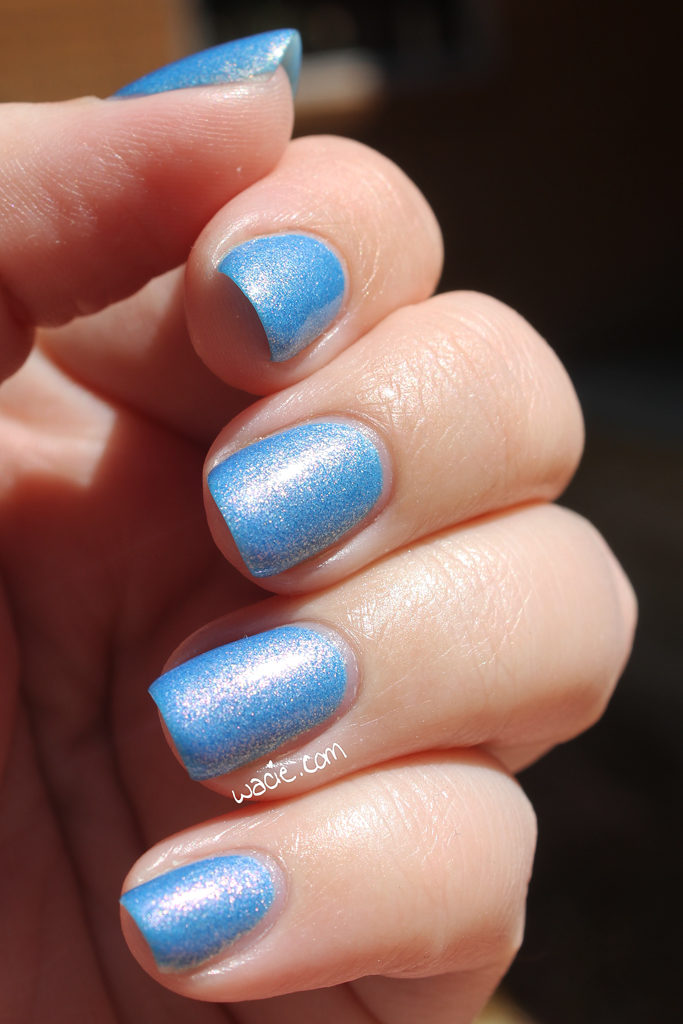 Unfortunately, I just missed the pre-order cutoff for this box. The Color Box is a quarterly event; join the Facebook group to learn more about the box and to be able to vote on the color of future boxes. Watch the Baroness X website for overpour bottles of Sakura Skies and other products.
I bought this polish myself.