Hi! It's been a while since I got a swatch posted, so I'm posting one today. It's been a lazy couple of weeks. Remember the Cats in Space box Baroness X was selling for Black Friday? That was such a good box! I was more excited by the extras in it, but the polishes weren't bad either. I swatched the polishes months ago and am just getting around to posting about it. The first one up is Meowky Way; I'm wearing three coats alone on some nails, and two coats over Marc Jacobs Beauty's Shocking on others.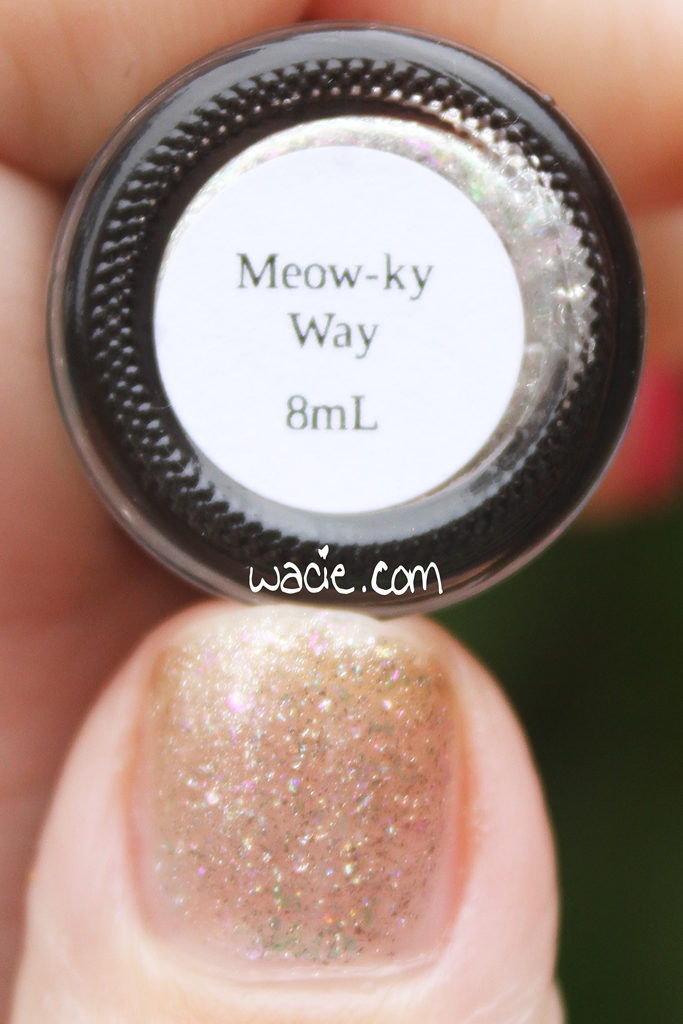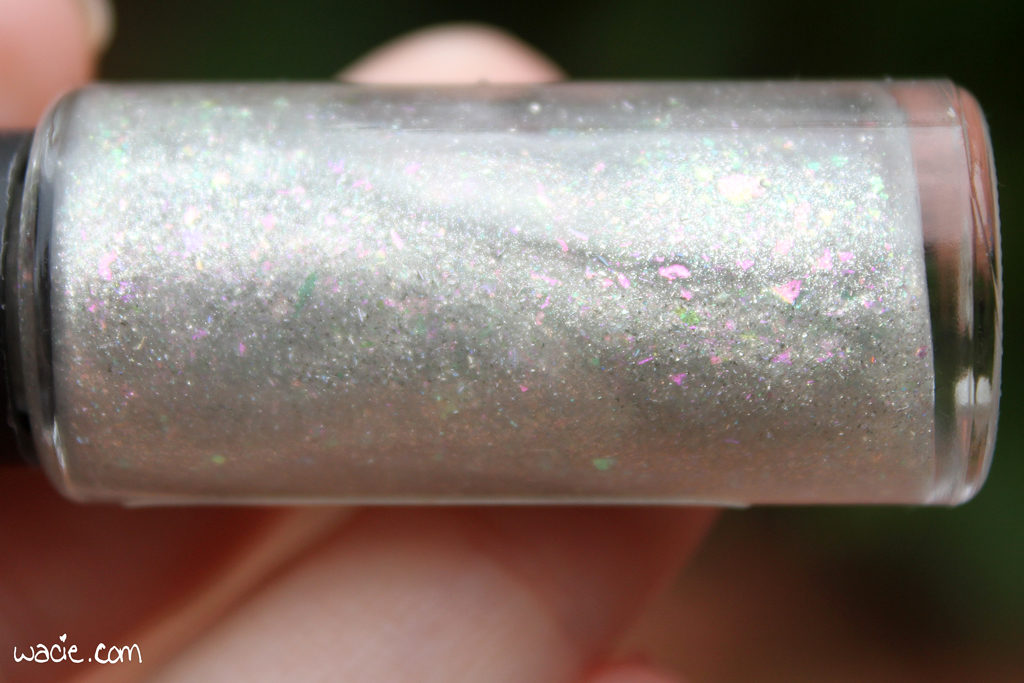 Meowky Way is a clear-based flakie topper with silver and pink-to-green shifting iridescent flakies, as well as a smattering of holo pigment. The consistency of this polish is perfect; it's easy to apply and use, and the flakies go on evenly and smoothly. It works excellently as a topper, but looks amazing alone with multiple coats; it's sheer, but the coverage is still pretty good.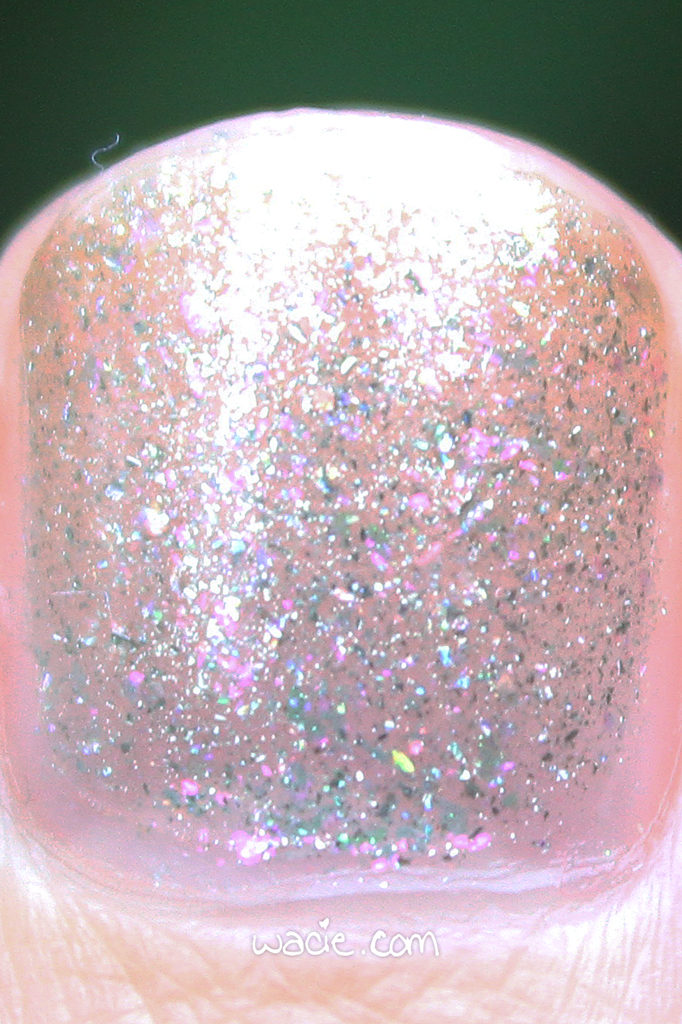 As I mentioned, every polish in this box was amazing. I tend to forget about Baroness X as a brand, which is an absolute shame since they make some truly unforgettable polishes. They're a brand I really need to shop with more often, especially if they keep making boxes as good as Cats in Space.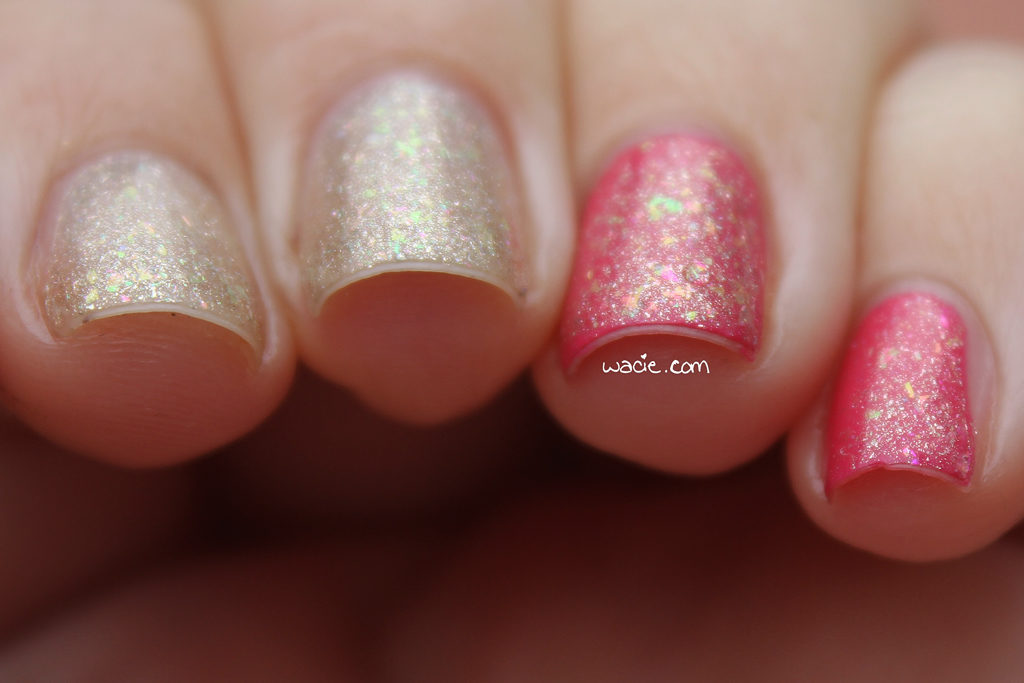 As of this writing, Meowky Way is still for sale in the Baroness X shop, as are other polishes, bath goodies, and wax scents.
I bought this polish myself.