Welcome back, reader! My swatch today is one of the polishes I bought while I was in New York a few years ago. Many people buy postcards and t-shirts as souvenirs, and I bought nail polish. This is GOSH's Frosted Purple; I'm wearing three coats without top coat.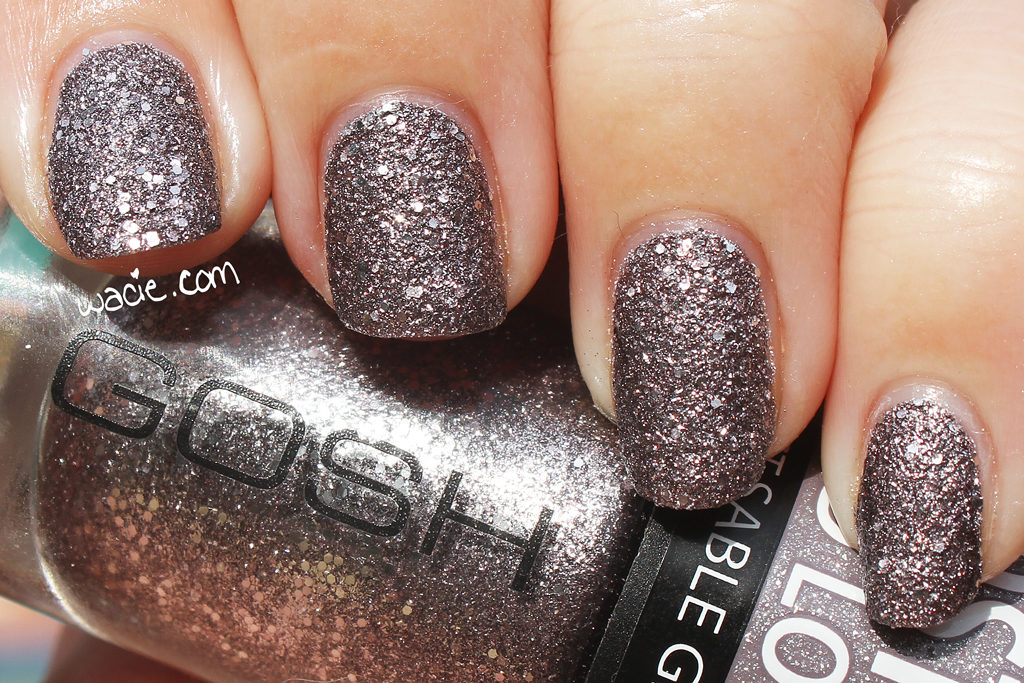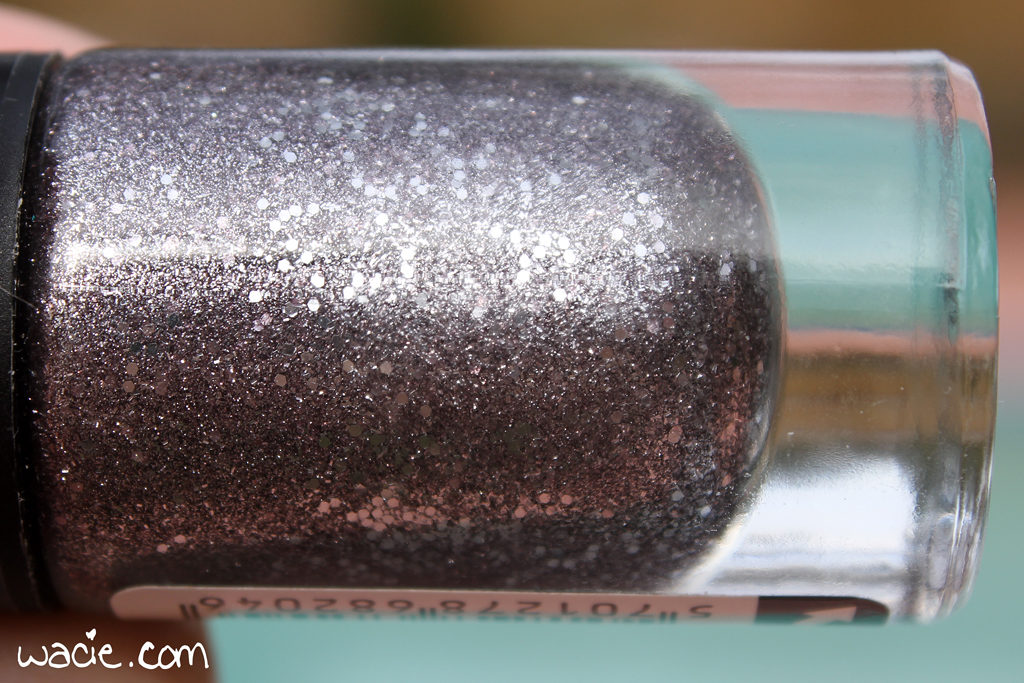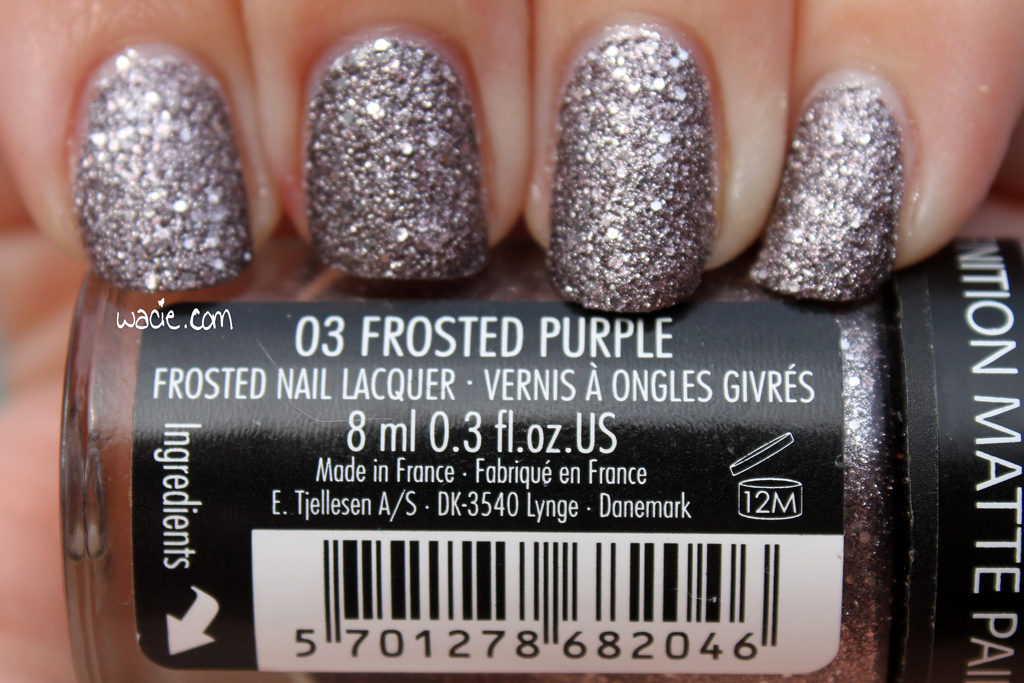 Frosted Purple is a shiny glittery purple textured polish. Application was good; the product consistency seems a bit thin for a textured polish. It's a good thickness to carry all the glitter and bits, but is very easy to work with. I had an opaque first coat, and used additional coats to build up the texture.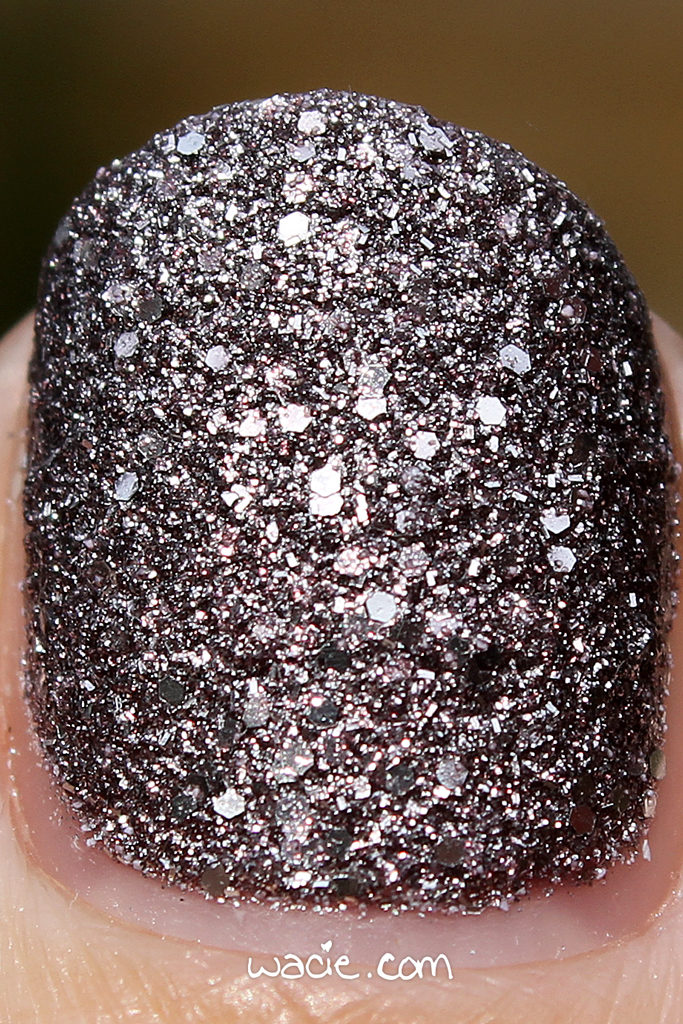 This polish reminds me of a druzy; it's super textured and super metallic. It's actually pretty unique for a textured polish. I was always skeptical of the Liquid Sand imitators, because a lot of them just weren't that great and didn't carry the same quality. This one does.
Truth be told, I don't know where to tell you to buy GOSH. I got this in a Duane Reade in New York. I'm pretty sure you can order it online in any case.
I bought this polish myself.