Welcome back! I've got a green look to show you this week for Manicure Tuesday. The striping tape wasn't on my side, but I'm happy with the look I got. I used Philly Loves Lacquer's Fortunate Rainbow and Elevation Polish's Yeti's Healing Vibes.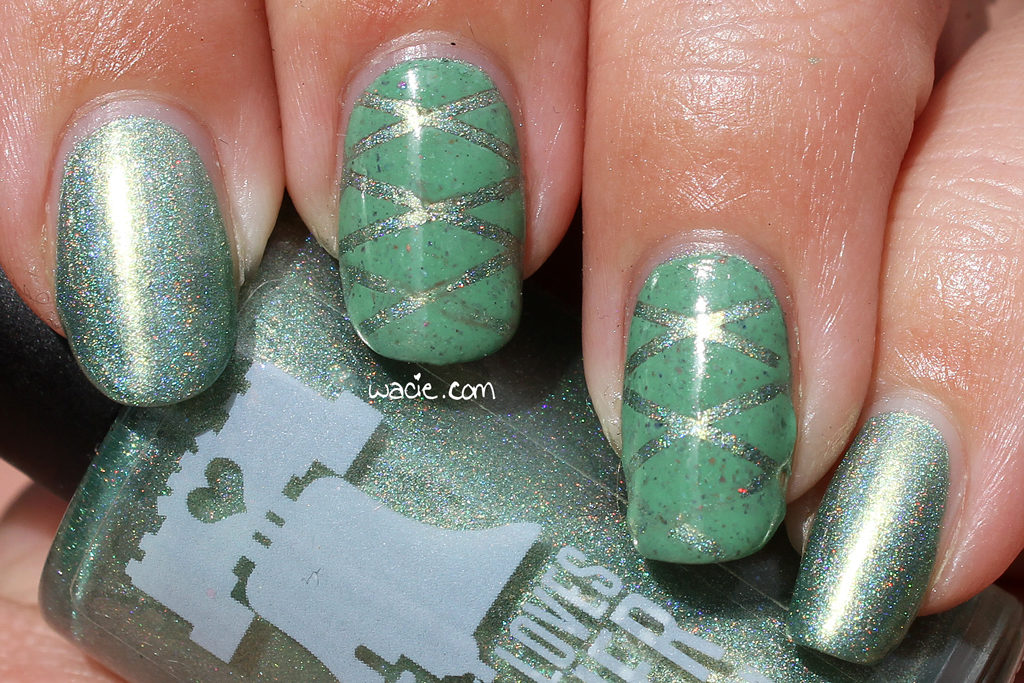 I always feel a little sad talking about a brand that's closed down. When I got into indie polish, PhLL was one of the brands I saw everywhere, and it took me ages to try them; I only have box-exclusive polishes from them, and never bought any of their core releases. That said, it was a huge shock to me when they closed up. I love every PhLL polish I have, and I regret that I didn't go for more of them.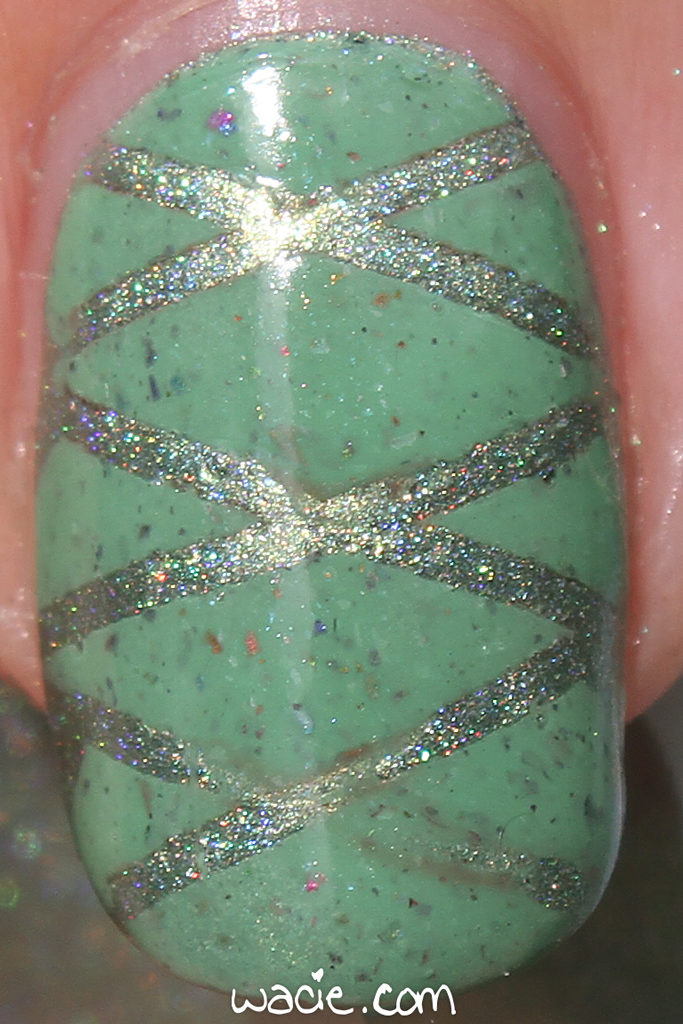 This Elevation Polish was a limited edition made to benefit the American Himalayan Foundation after the devastating earthquakes in Nepal in 2015. It's a beautiful creamy jade with fine little rainbow flakies in it. It's gorgeous! I know Elevation is a controversial brand now, but this is one polish from them I'm really glad I bought.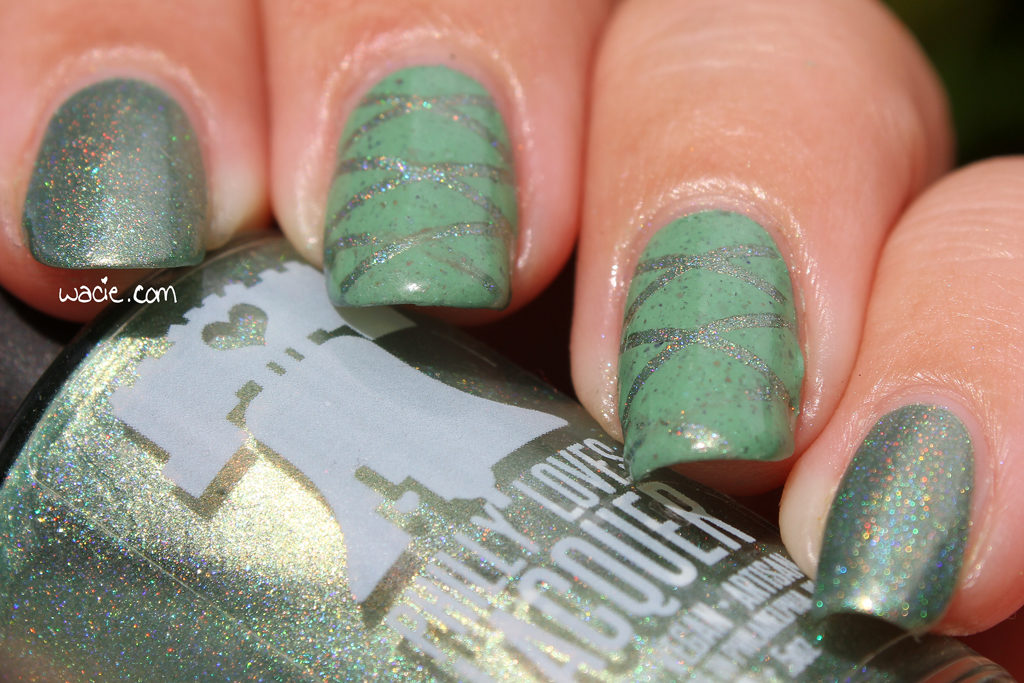 Both of these polishes are limited editions that have since sold out. Philly Loves Lacquer no longer makes polish. Elevation Polishes are sold in their online store.
I bought these polishes myself.