Happy Monday! Today's post is actually early because, as you're reading this, I'm on a work trip and it would be a very late post if I didn't get it done ahead of time. I'm not a blogger who has a ton of mani posts backlogged because I like to write about things as I wear them. This post is all about Literary Lacquers's Jack Rose, some striping tape, and a lot of heart glitter. All photos were taken outdoors in direct sunlight.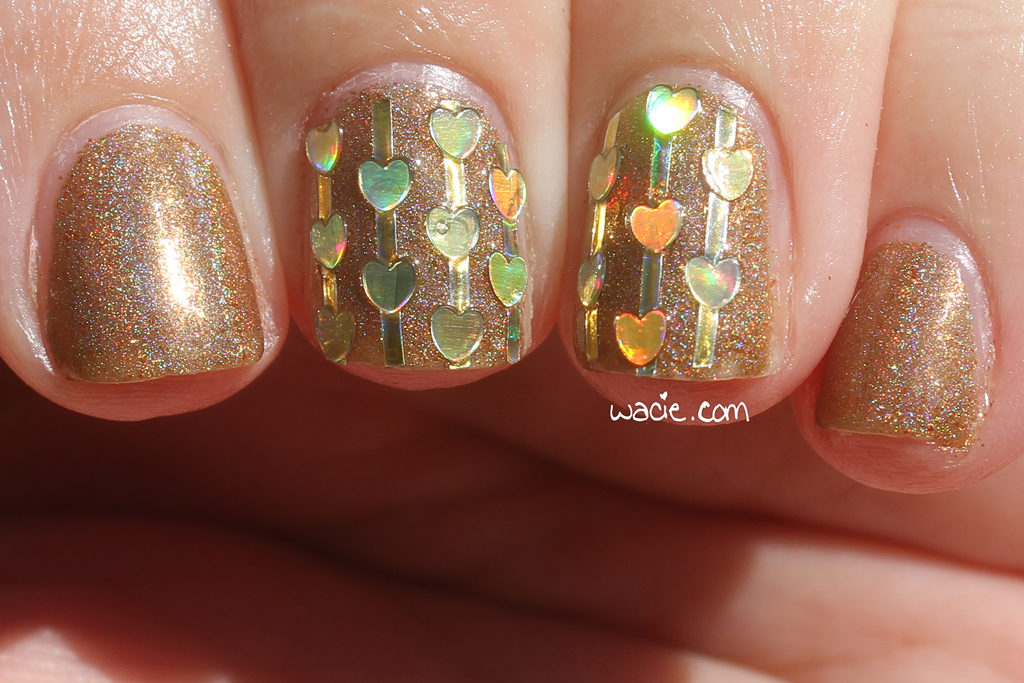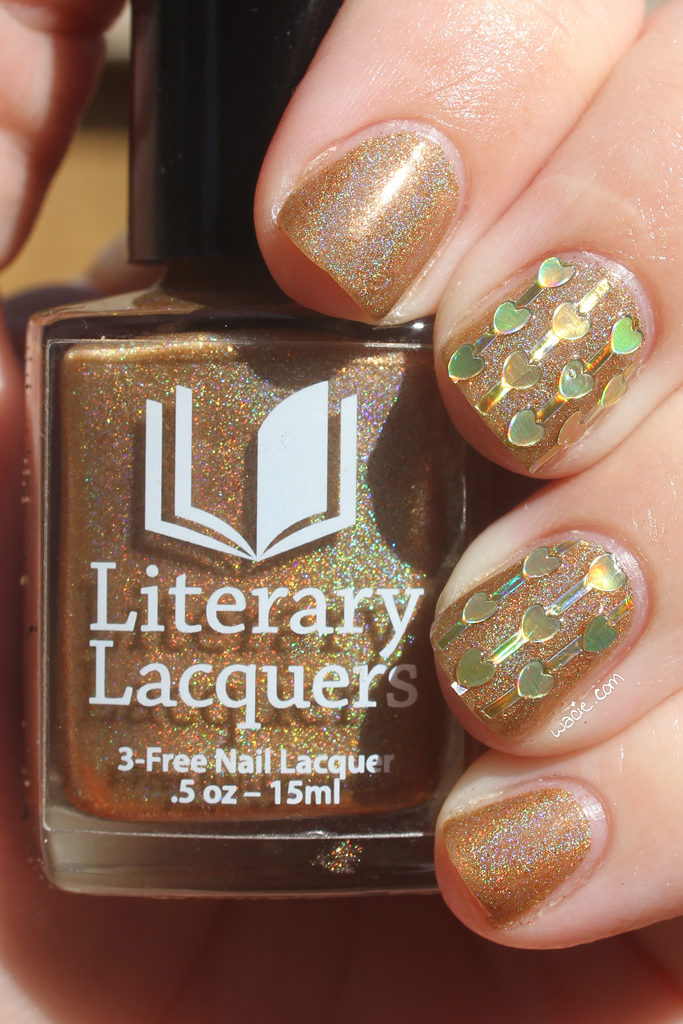 Do you ever notice that every indie maker has their own kind of holo polish? That's something I enjoy about indie polish; holos are a staple, but each brand has their own blend of Spectraflair sizes and strengths and makes the linear holo their own. Literary Lacquers's holos are done in such a way that the holo is strong but fine at the same time, and I think that's really cool. Jack Rose in particular is a polish that starts off sheer and builds up to full strength before you notice it, and the bronze shimmers in it make it metallic and sparkly. I love it.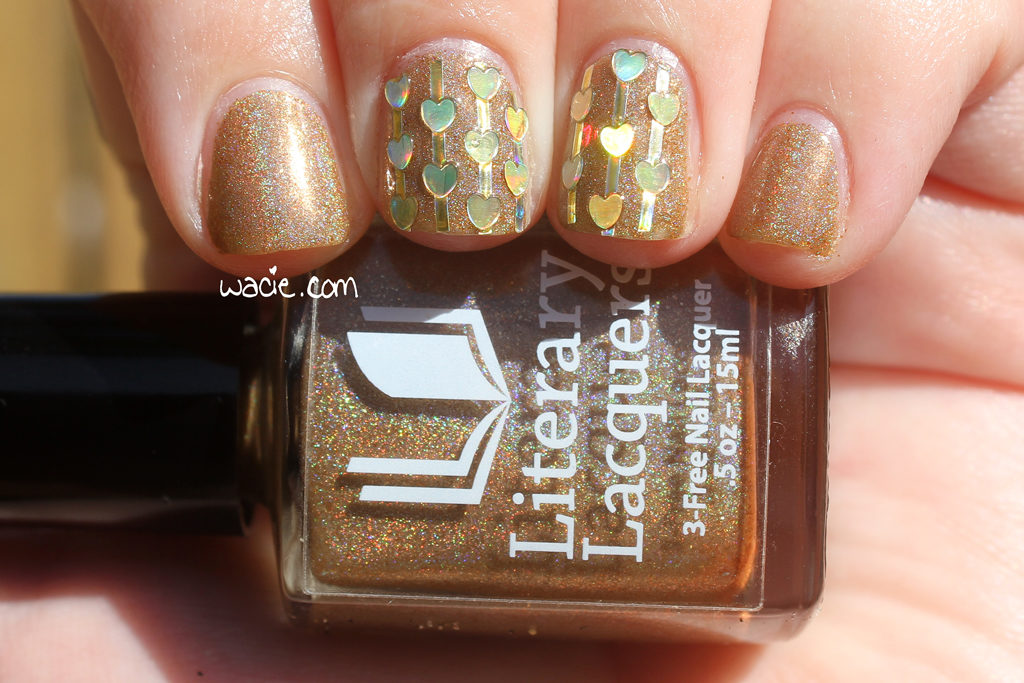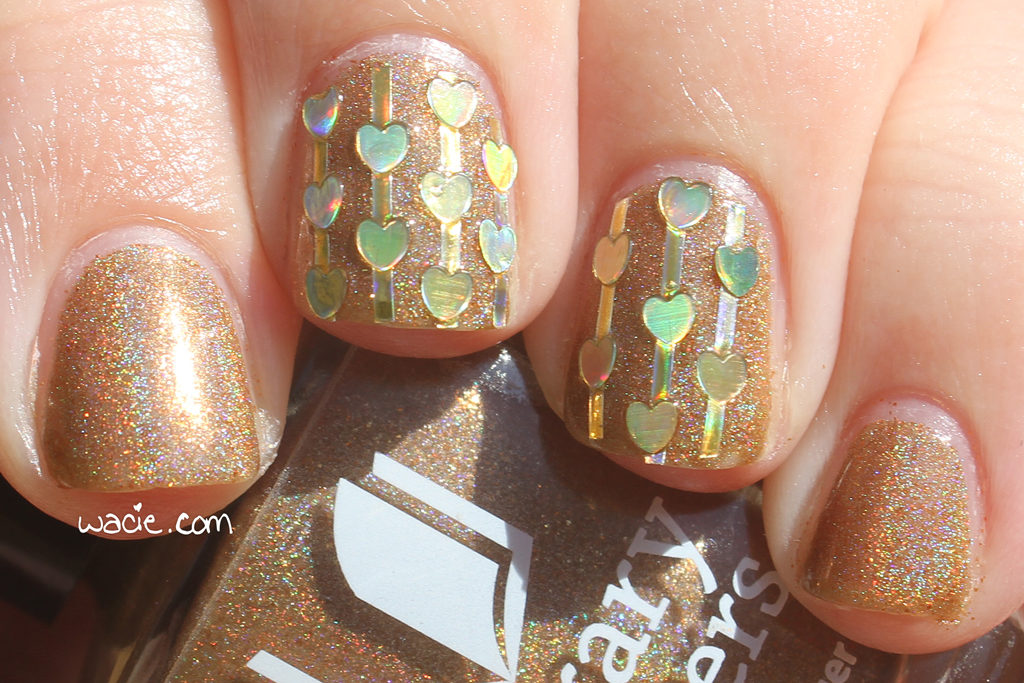 I didn't want to do another look with hand-placed glitter so long after my last one, but this was quick and easy. I've mentioned before that I never do holiday manis unless they're convenient; I don't like Valentine's Day, but I like heart glitter, so I got it out. When I did my first hand-placed glitter look, I got so many reader comments about how long it must have taken. In all seriousness, it took longer to get my striping tape straight. I used a smaller size glitter this time, but the application time was about the same. It helps when you're only doing a couple of nails, probably; if I'd done them all, I'd still be working.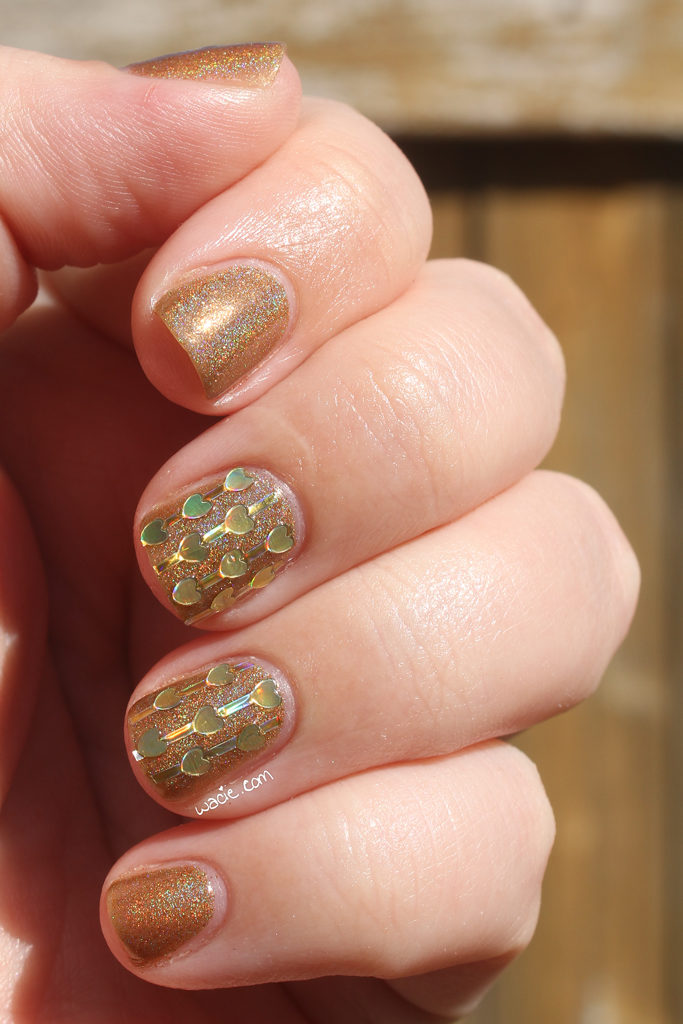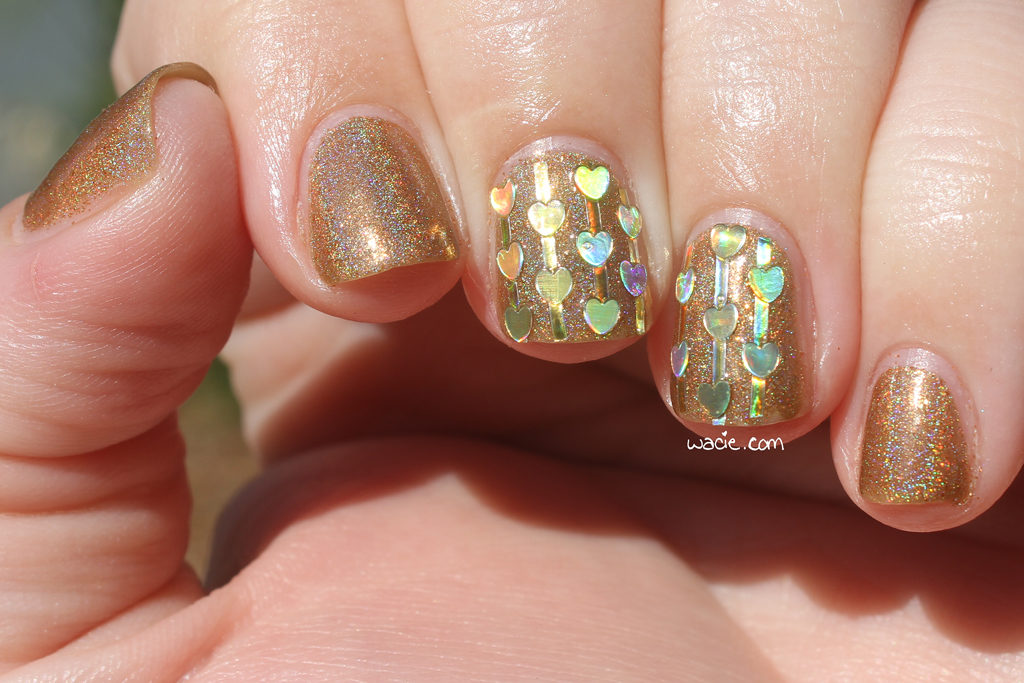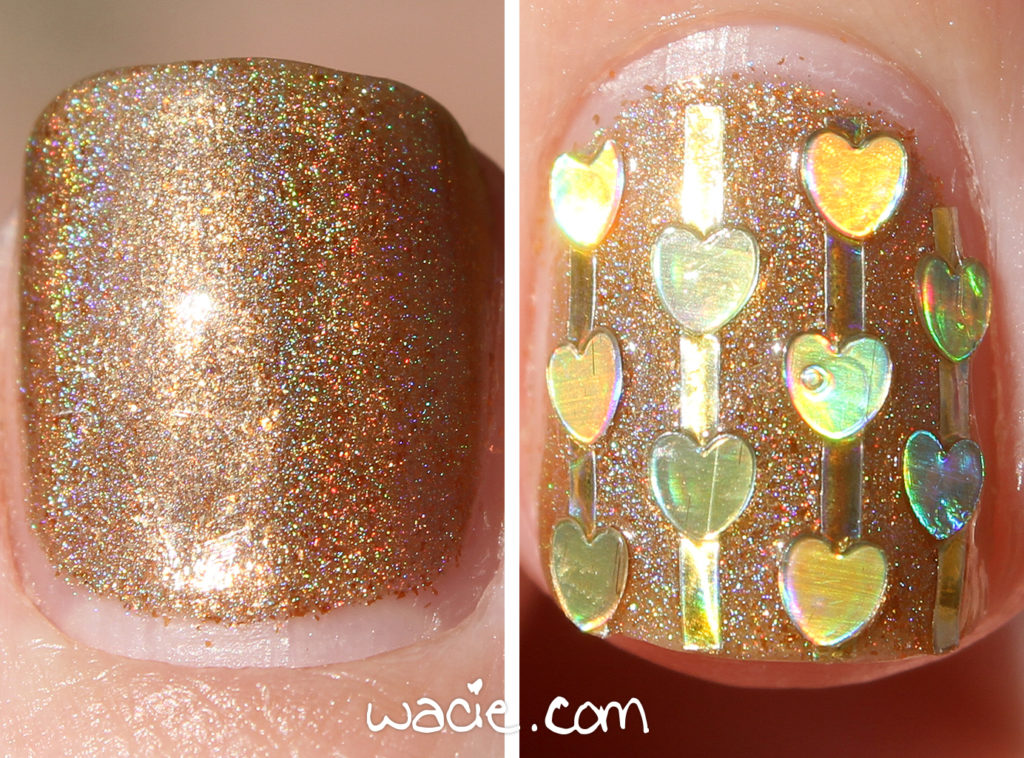 Literary Lacquers can be found in their etsy shop. I got the striping tape on Amazon, and the heart glitters are from Glitter Unique.
I bought these products myself.