Happy Monday! Today is my birthday, but if you saw me on Instagram this weekend, you already saw the cupcake mani I did to celebrate. I'll likely post a birthday mani digest post in the future, because I have a lot of other special manis I did while I was on a break from swatching. The polish I'm using to celebrate my birthday today is Digital Nails's Hello Dalek.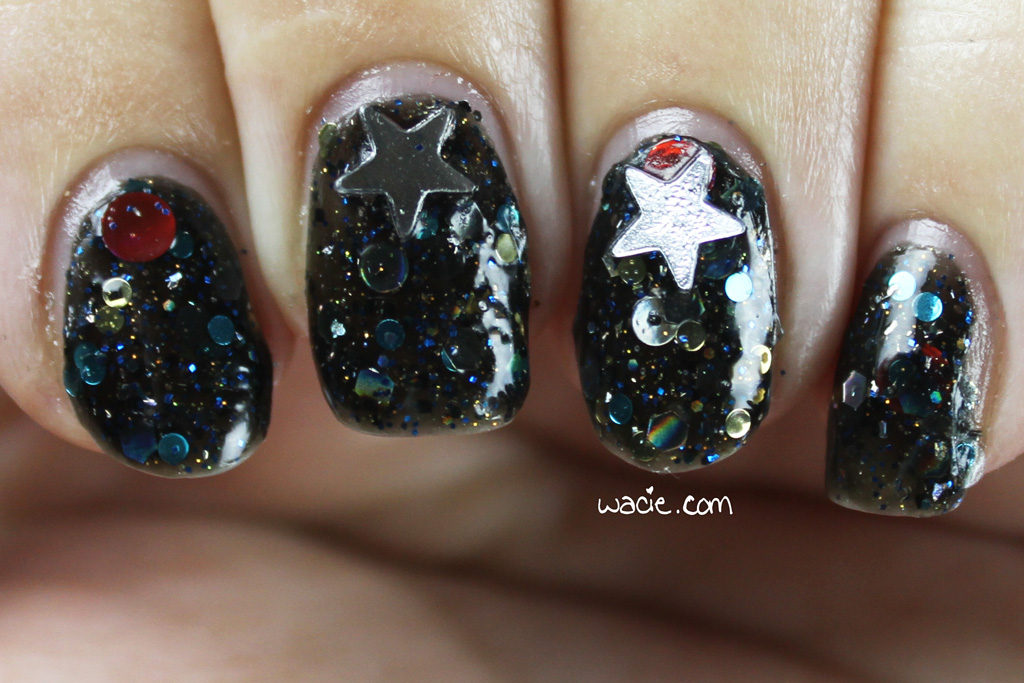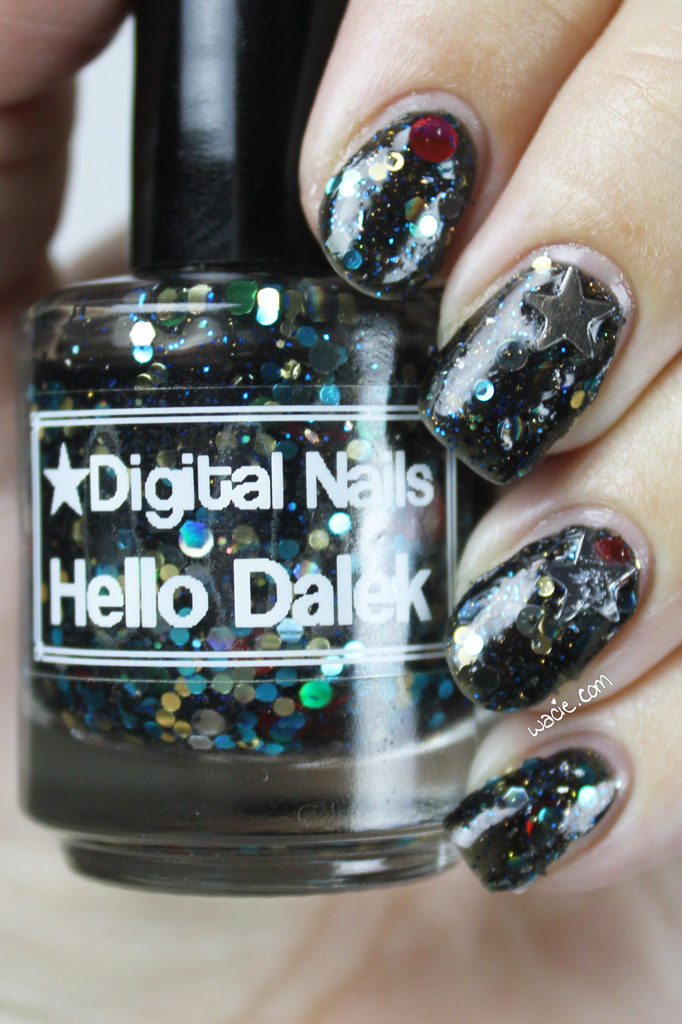 Polishes like this take me back to the old days of indie polish. Remember when black jellies with chunky glitters were a new concept? It's kind of sad to me that the indie polish world has moved on. These are still some of my favorite polishes to wear. The big red dot glitters were what sold me on Hello Dalek, but the glitter mix as a whole is so colorful and fun. It was definitely a must-have.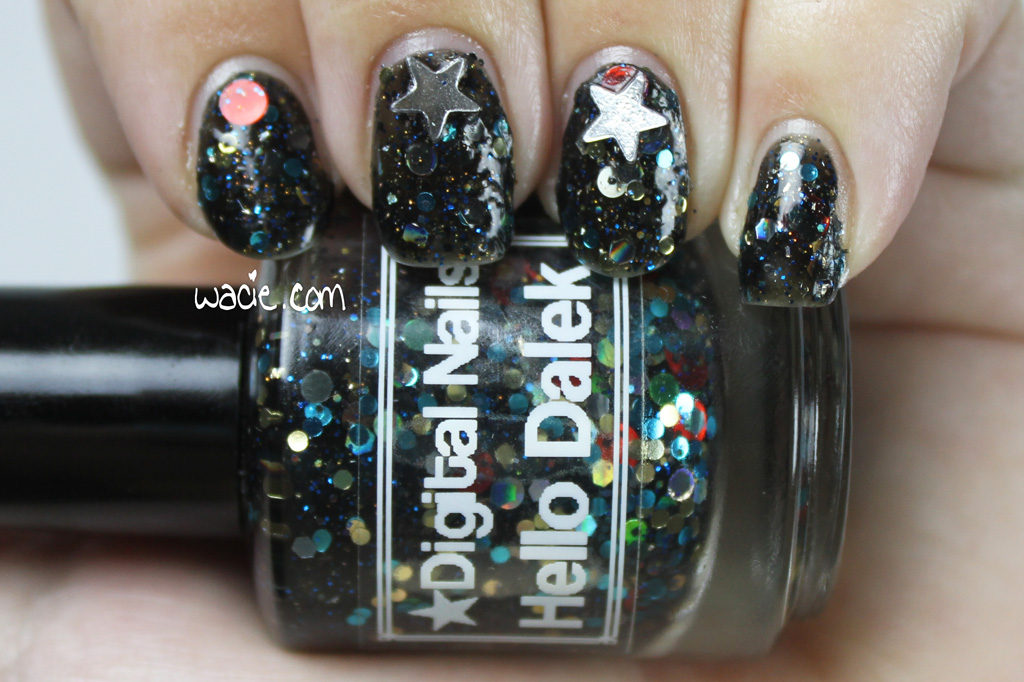 Of course, I had to add something, and what's better for a birthday mani than actual confetti? I had a small bag of birthday confetti on my desk, something my father sent me in a gift package. There were some large pieces of confetti that said HAPPY BIRTHDAY, and I tried cutting them the size of my nail and sticking them on, but they were much too rigid and wouldn't conform to my nail. Instead, I used a couple of stars. They don't lay flat, either; the points keep getting snagged on things, but I think it's a fun look.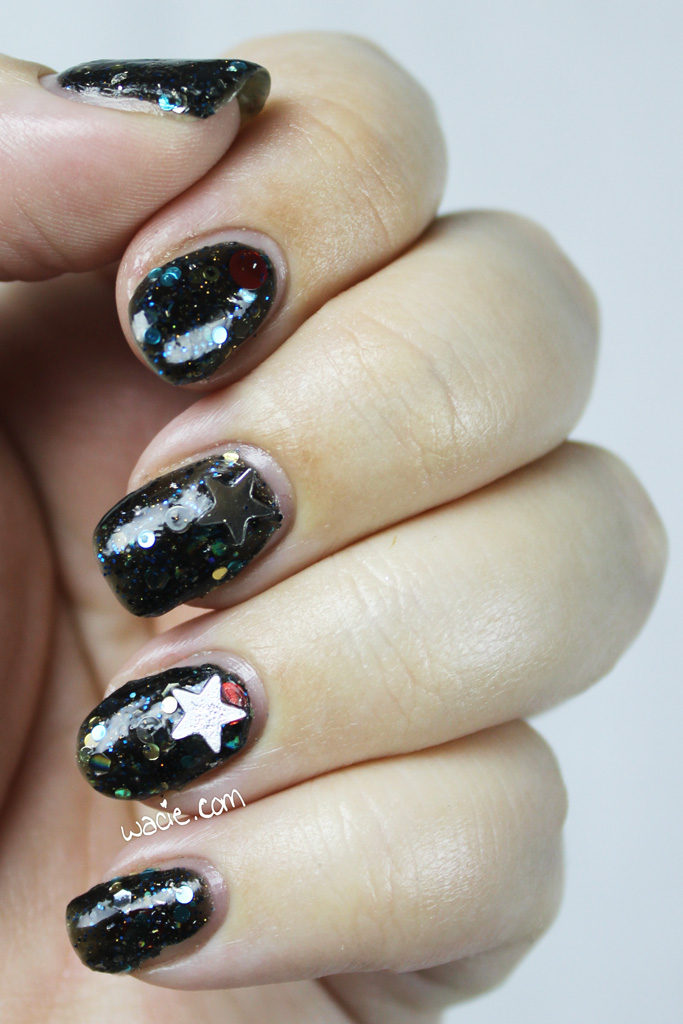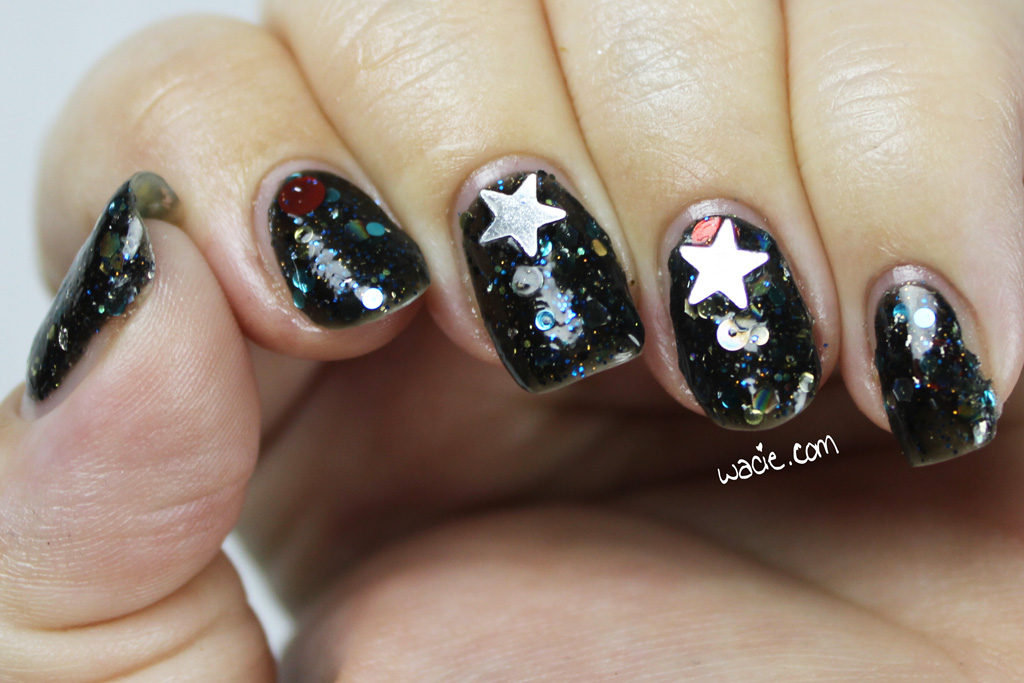 In the sunshine, this polish doesn't look fantastic, but I think that's user error. I used three coats, and a fourth might have kept it from looking thin and uneven, but it's only in strong lighting like this that it happens, so I'm not too bothered with it. Look at the variety of glitters here! This really is a party in a bottle.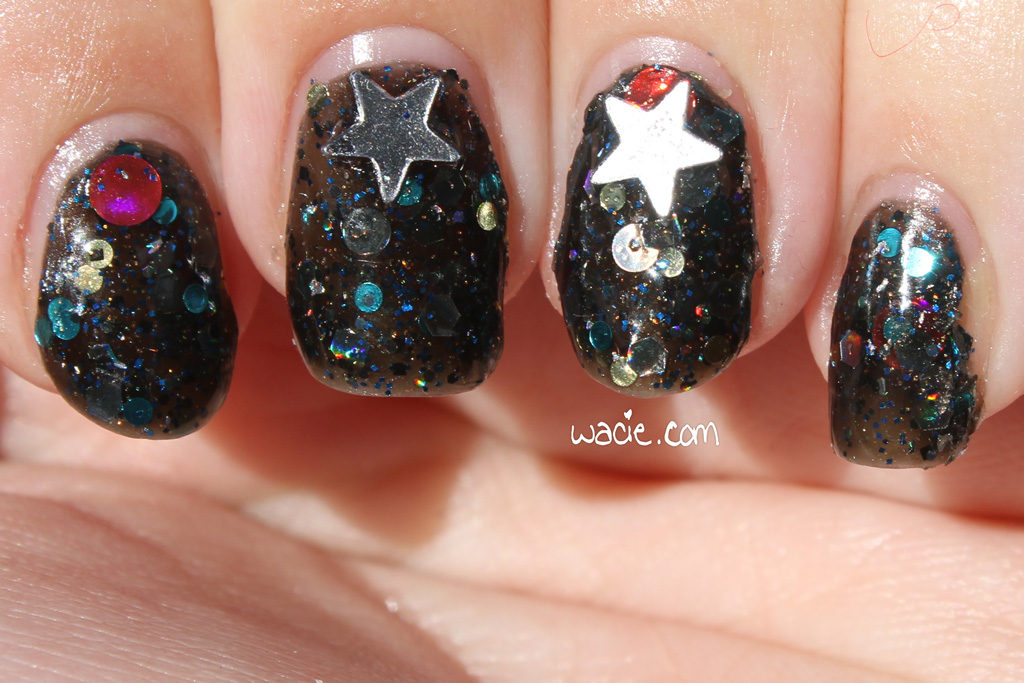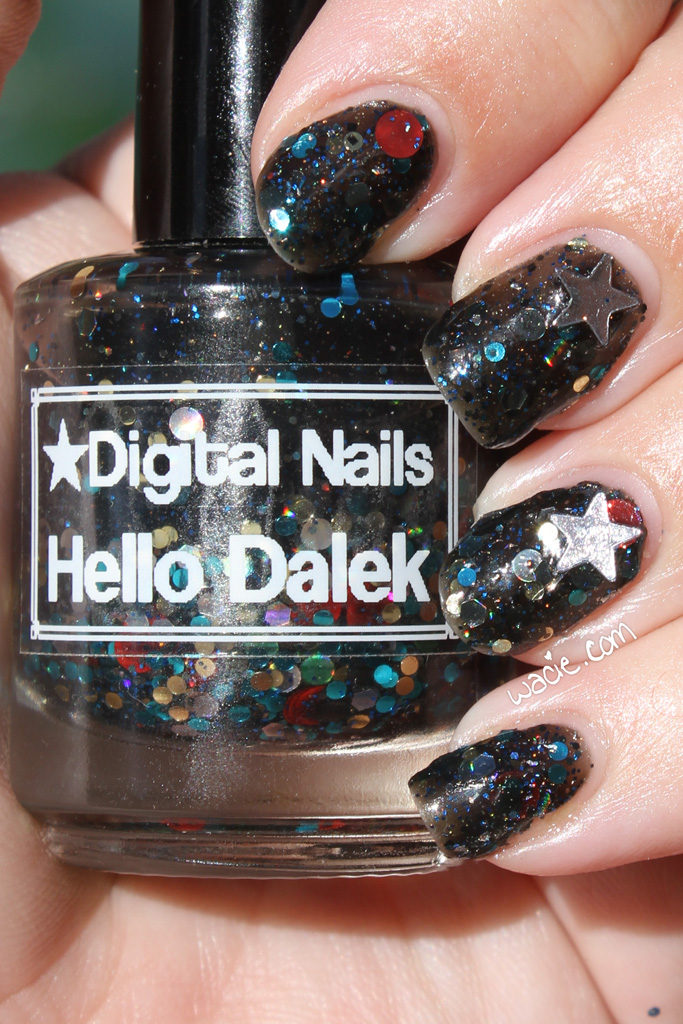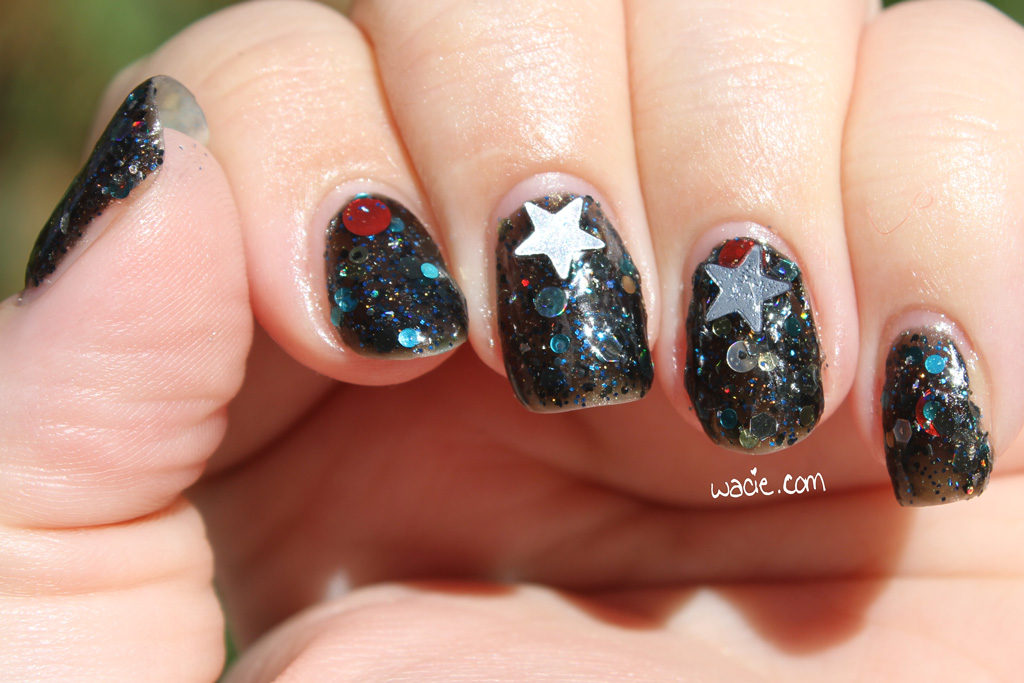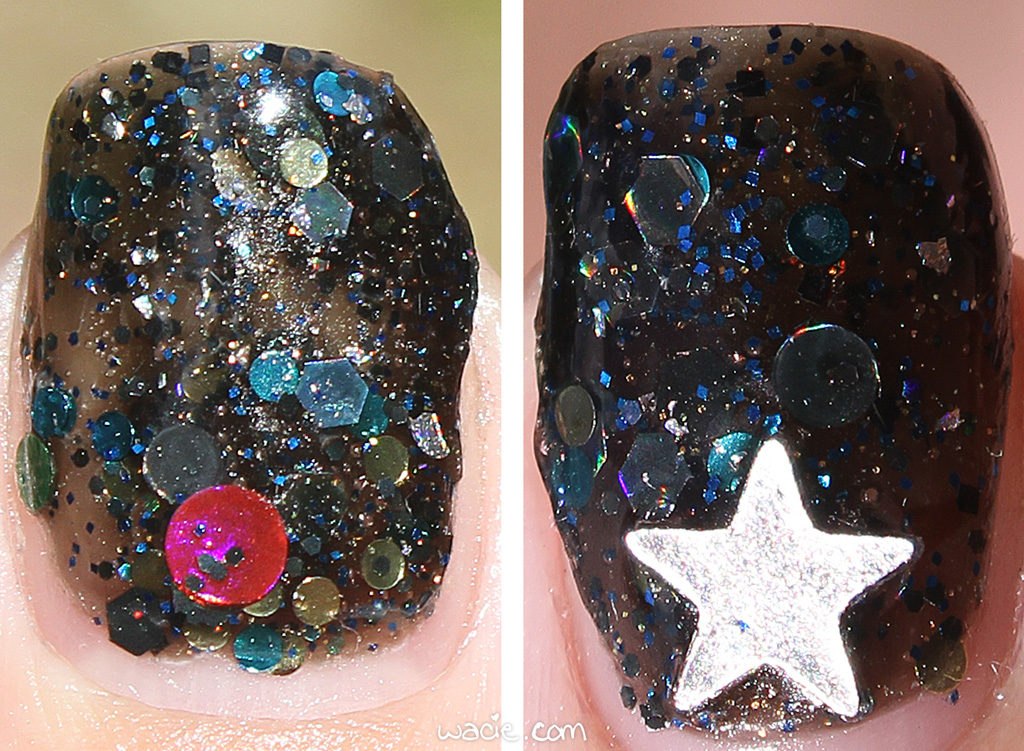 Hello Dalek is out of stock; other Digital Nails polishes are available from their etsy shop.
I bought this polish myself.