Welcome back to Manicure Monday! It feels so strange not having posted for so long. Now that my birthday shenanigans are over, all the regular content, plus some special stuff, is back! I'm so excited. Thank you to everyone who left birthday wishes, you're the best! For this post-birthday mani, I'm wearing Revlon's Tantalize with Elevation Polish's Camels in the Snow.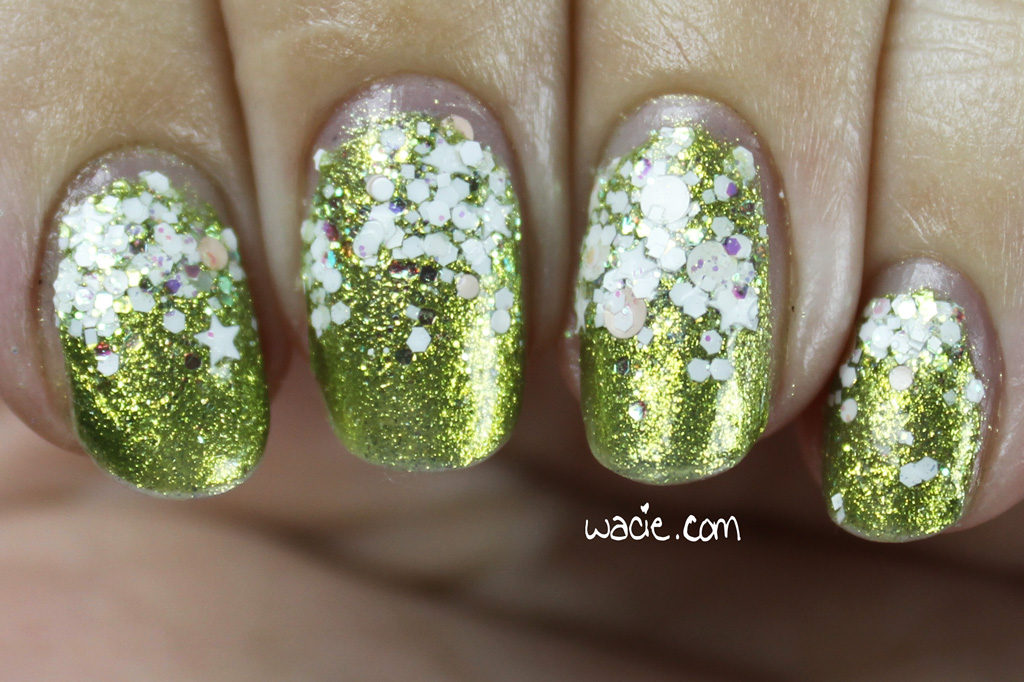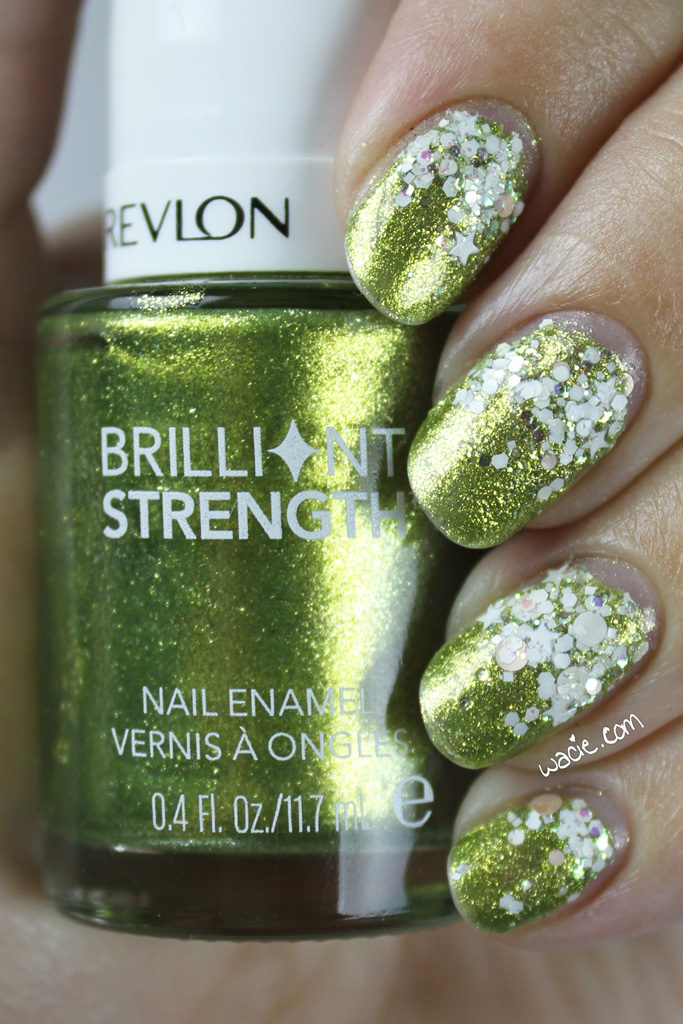 Tantalize — or any frosty green polish with gold flecks — is a polish every woman needs. I feel like it's one of those new classics, like the shimmery silver or sky blue creme, that completes any polish collection. Sure, it's green, but it's elegant. It's adult. And it's got so much dimension and sparkle, how could you say no? I definitely want everyone to have a polish like this.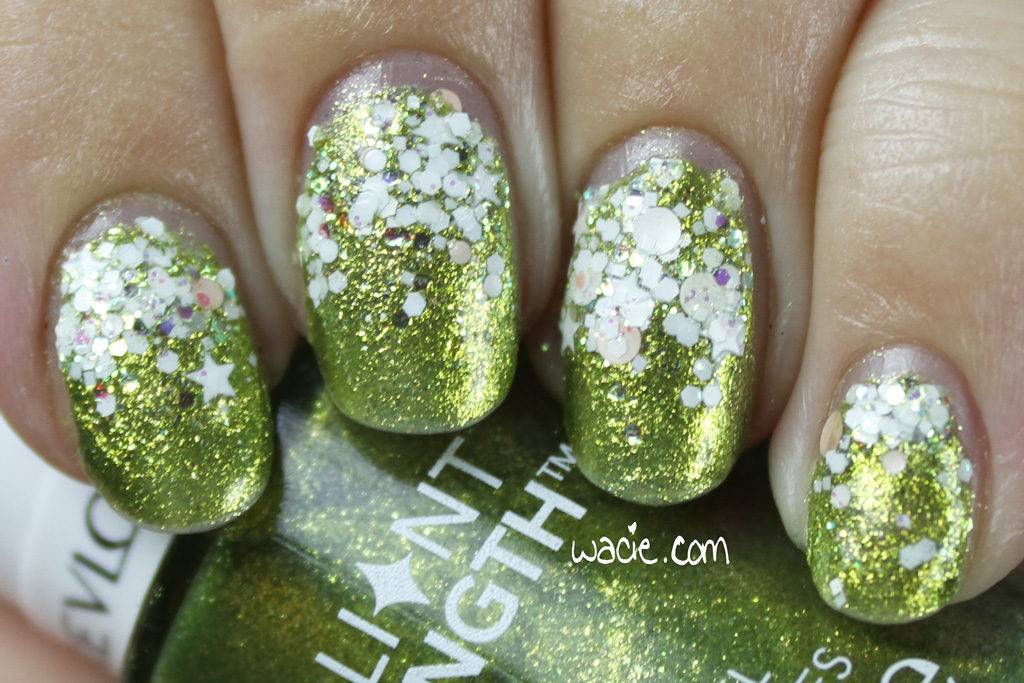 Of course, Tantalize is a lot less adult-looking after adding glitter with stars in it. Camels in the Snow makes the look a bit more playful. To tell the truth, I had no idea what to pair with Tantalize, and since white glitter goes with everything, here we are. The iridescent glitters in Camels in the Snow adds a subtle hint of color that would otherwise not be there, and the chunky glitters add cute fun. I'm enjoying it!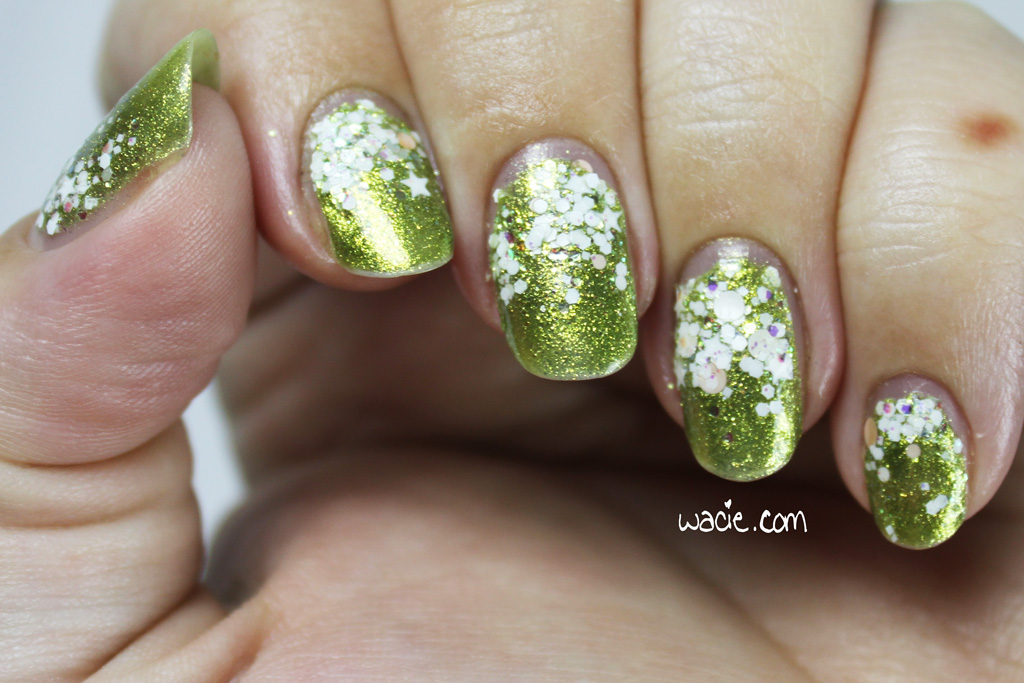 In the sun, the gold flecks just go crazy, so much so I failed to capture just how bright and reflective and sparkly it is. It's gorgeous! These photos were taken in direct sunlight.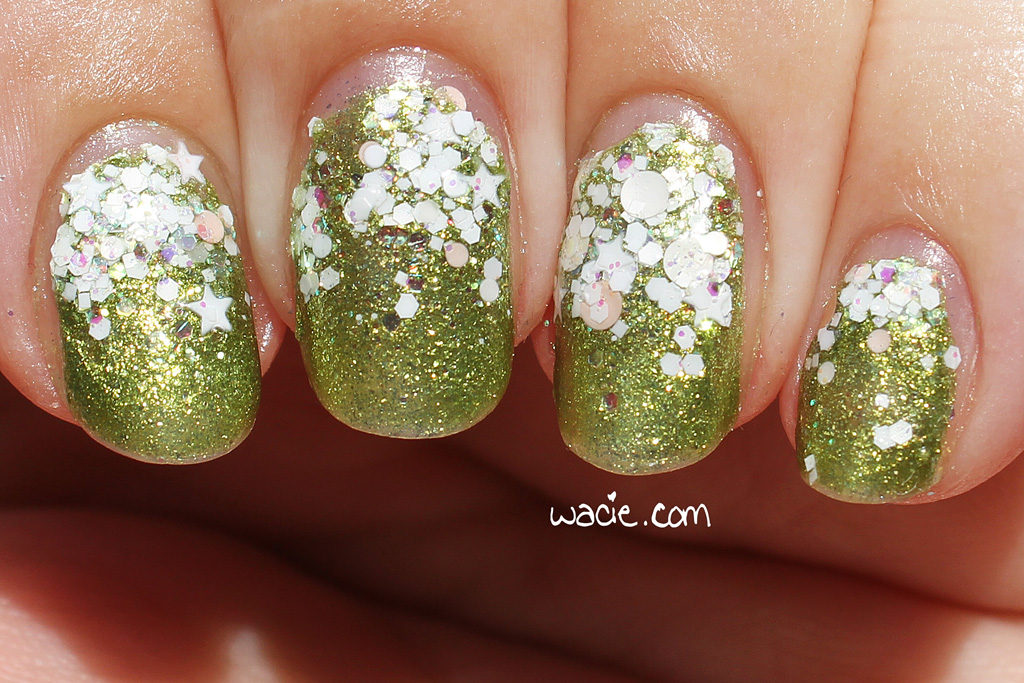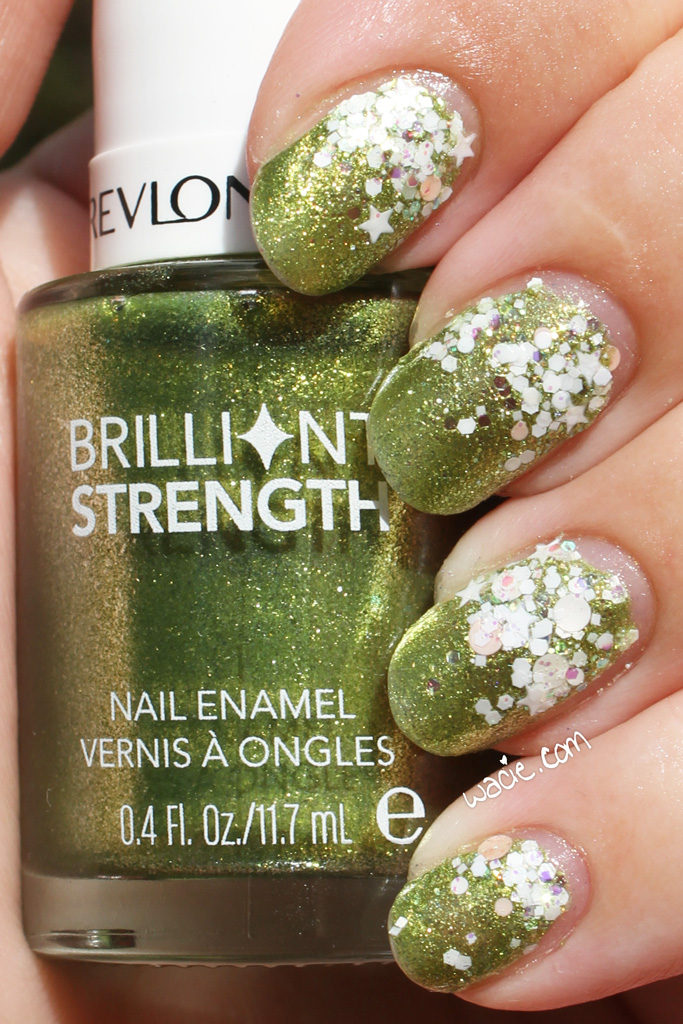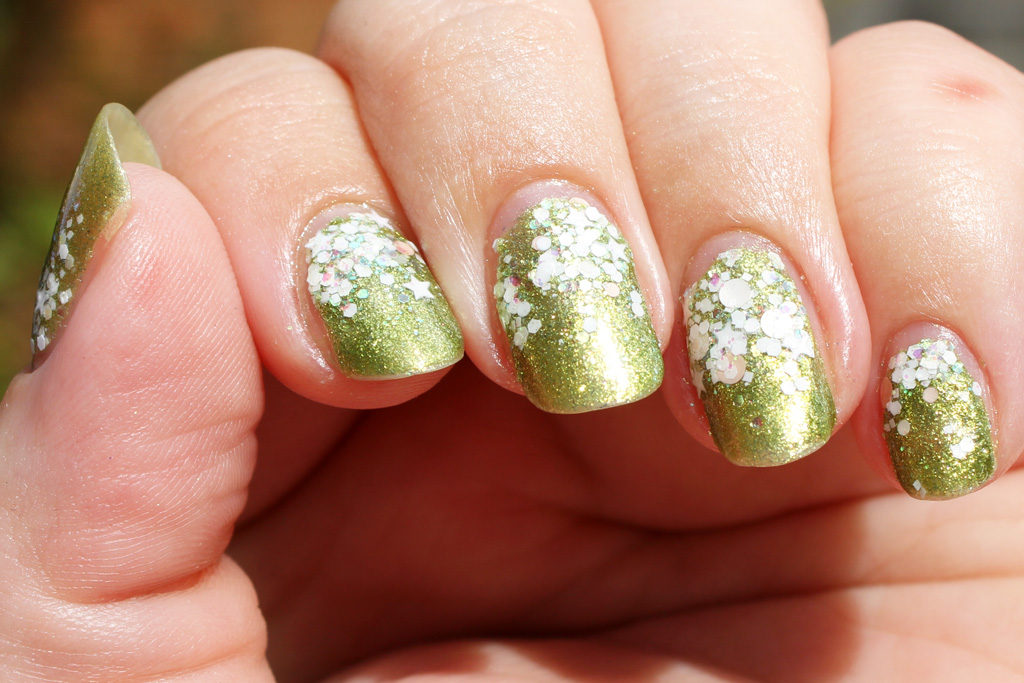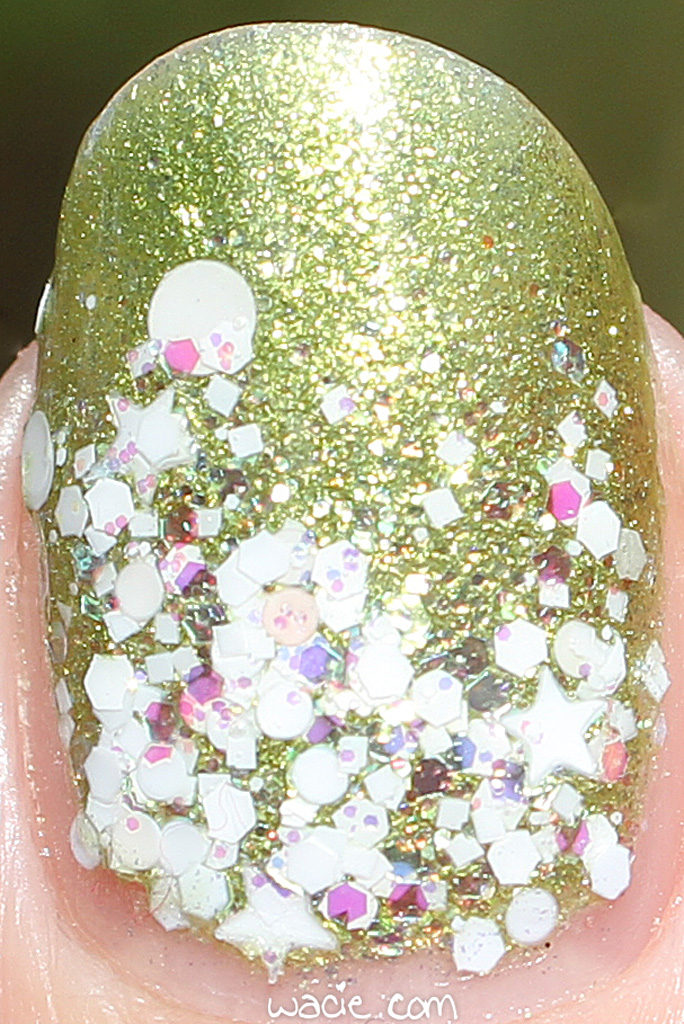 Revlon's Brilliant Strength line has been discontinued, though it still can be found for sale with online retailers. Camels in the Snow has been discontinued but is still in stock in Elevation Polish's Last Call section.
I bought these polishes myself.