It's my birthday! I'm not going to do a proper write-up of all the polishes today, I'm just going to show this off because I am way too proud of it.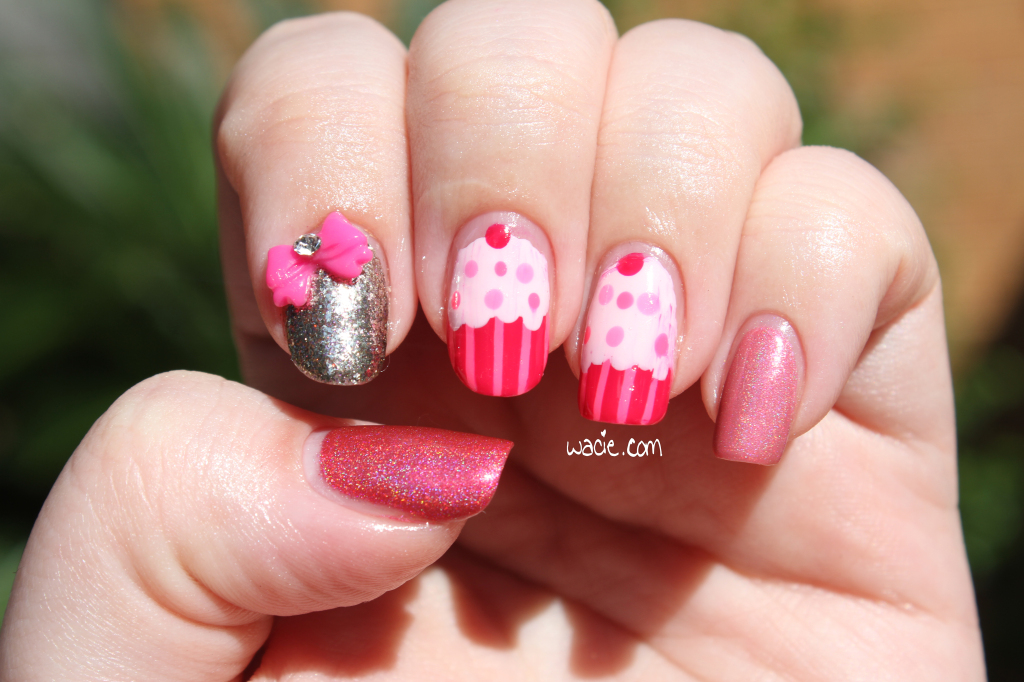 Here are the polishes I used:
Thumb: Blue-Eyed Girl Lacquer's Dawn Breaks
Index: Indigo Banana's Moonlight (Clair de Lune)
Cupcakes: P2's French Kiss, American Apparel's Neon Pink, Essie's Fiji, Ciate's Candy Floss
Pinky: Blue-Eyed Girl Lacquer's If You're a Seascape
I also want to take a moment to thank everyone who's participating in the giveaway! If you haven't entered yet, you have, of this writing, eight hours left to enter to win two Ciate polishes. The winner will be announced tomorrow! I'm so excited, this is my first giveaway and it is going gloriously well. I can't wait to do this again.