As much as I hated to take off my cupcake nails, it's Manicure Monday again. I'm moving on from my birthday mani to wear this sparkly gold one. This is Julep's Amelia at three coats. The glitter is Essie's On a Silver Platter, worn here at one coat. All nails are topped with Color Club's clear coat.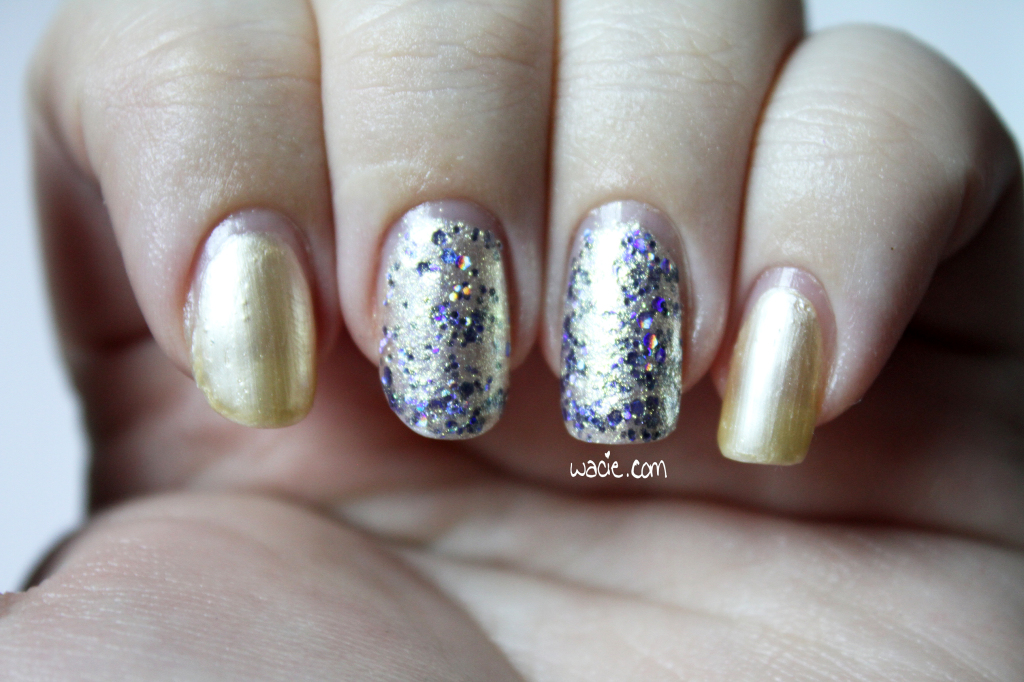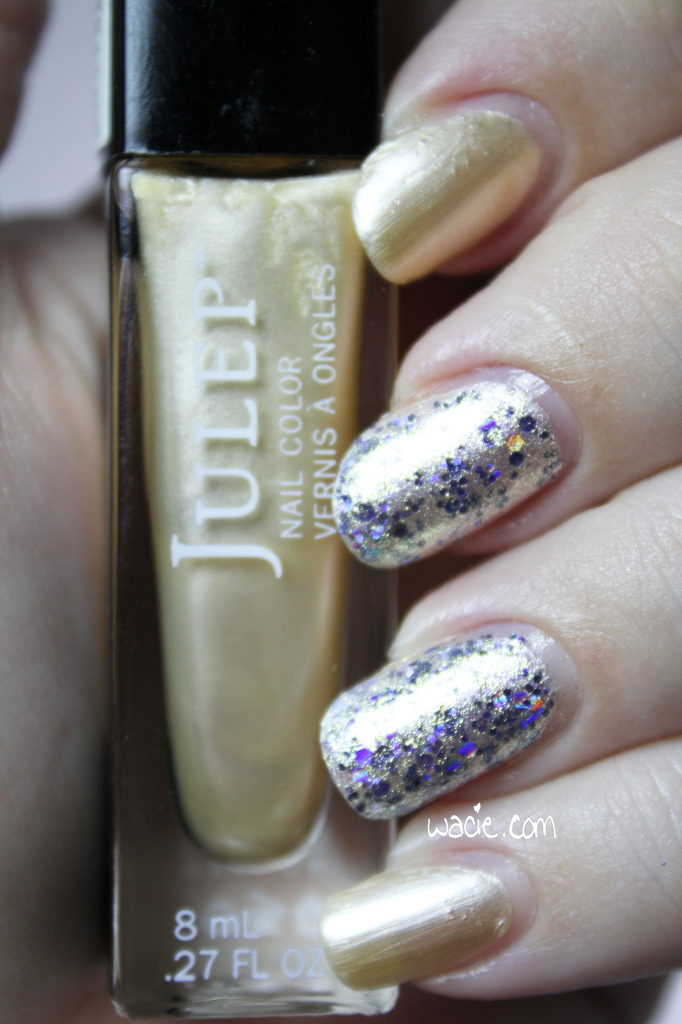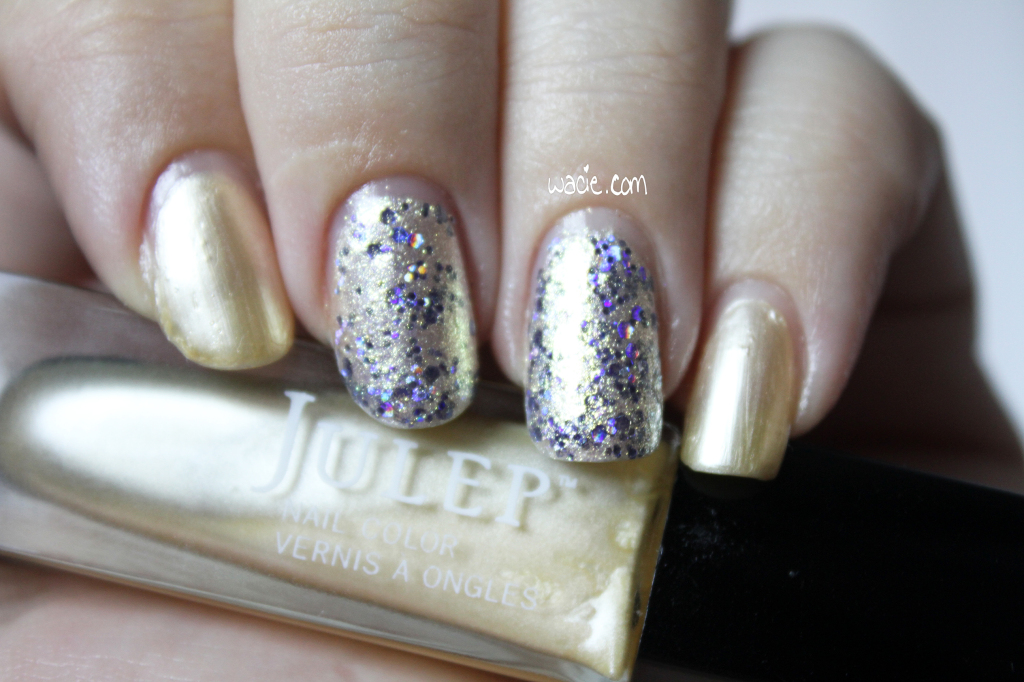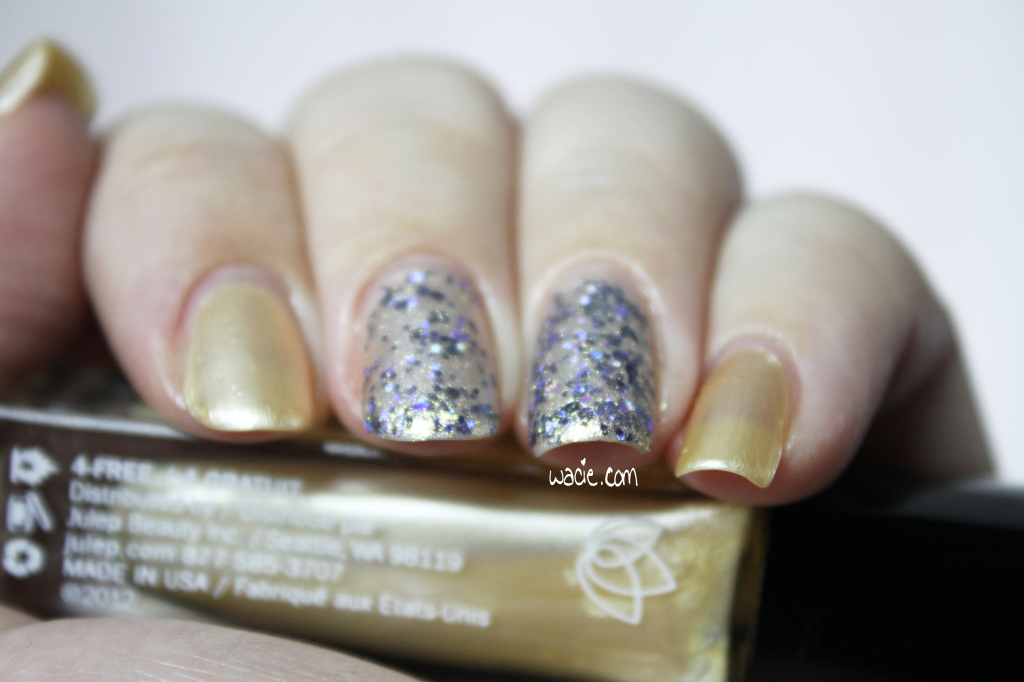 Amelia is a sheer, frosty, pale gold polish. Three coats was definitely necessary for this one, because my nail line was still visible after two. In some lighting conditions, it's still visible after three. As you can see, this one has a lot of frost, and as a result, a lot of visible brush strokes. Also, some weird bubbling occurred, but I'm not sure that's a problem with the polish itself. Despite the formula, application was pretty easy. Julep polishes always tend to be a little thinner than I like them, and I end up with flooded cuticles and patchy coverage. This one is nice in that regard, I had no flooding and no issues with getting even coverage. If only the same were true with the brush strokes.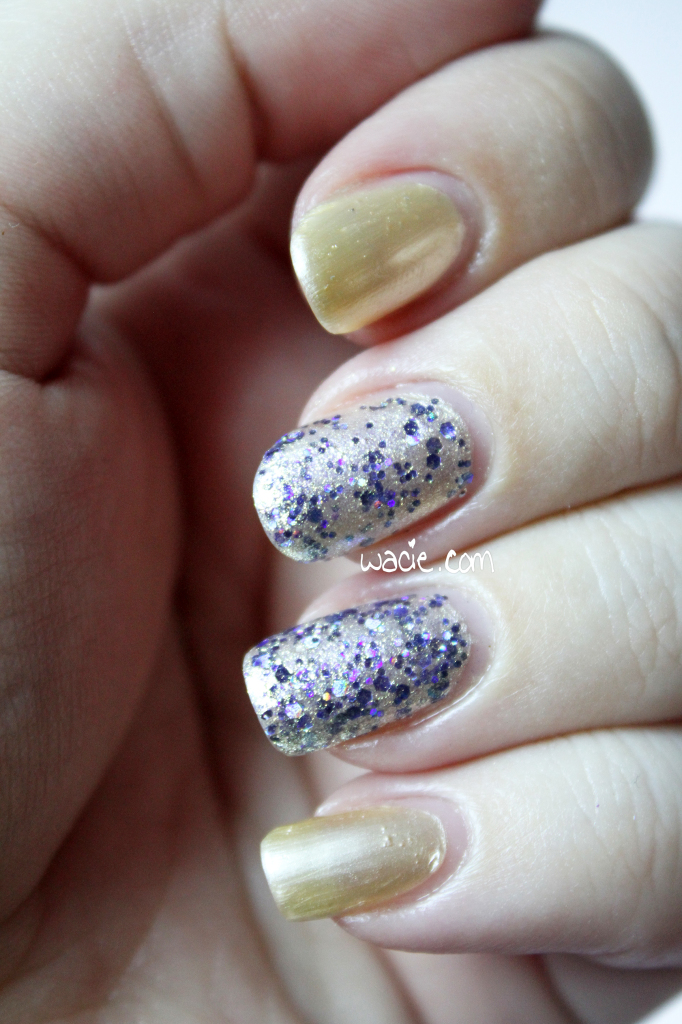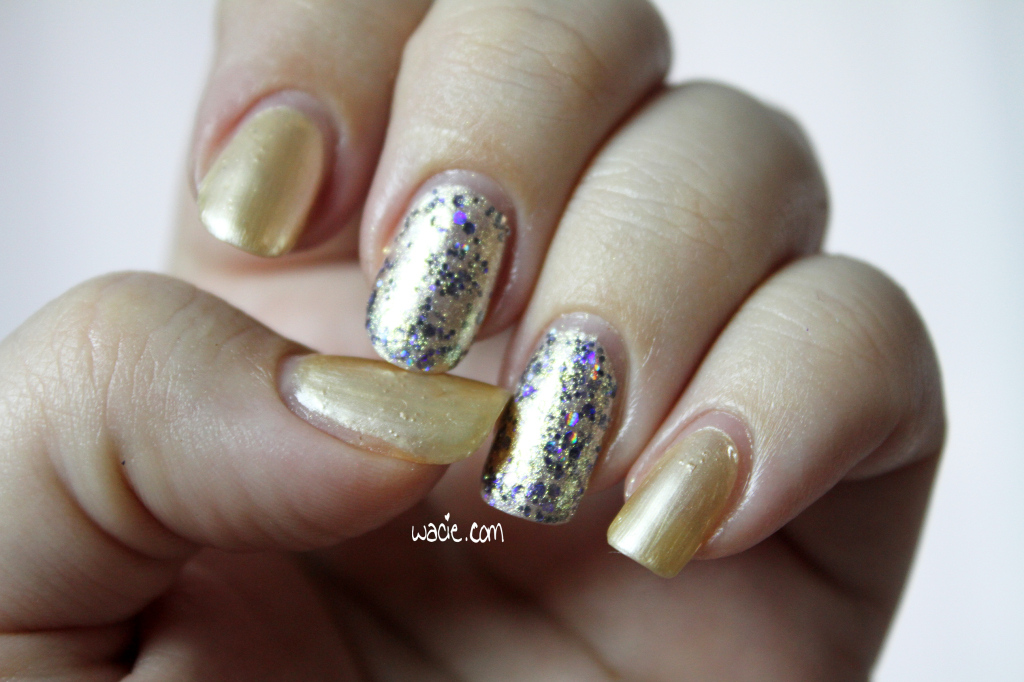 On a Silver Platter stole the show here, didn't it? My gosh, this glitter is fantastic. The Essie website describes it as a "pearlescent gold with holographic violet glitter". It's just striking. I don't usually like dark glitters in light bases, but I love this one a lot. Both the golden shine and the rainbow add something unique to the look. Application was easy; the glitters came out easily and spread well. And look at it in the sun! Gorgeous.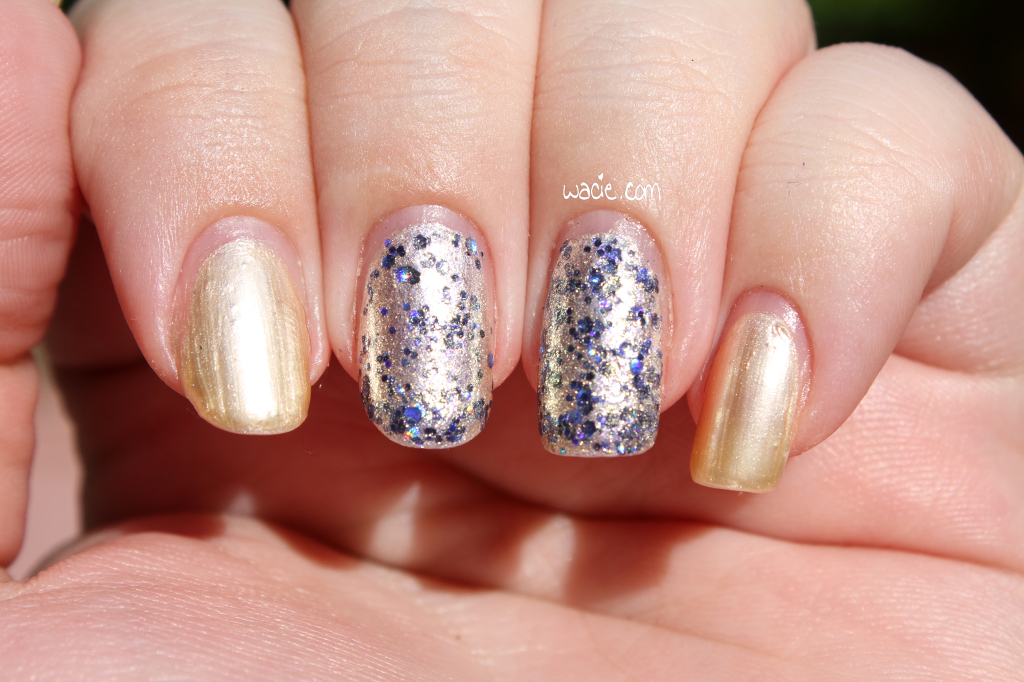 I can give or take Amelia, it's not really anything special to me. This glitter, though, is something I need in my life forever.