Welcome back, reader! As you know, I took a bit of time off these past couple weeks to celebrate my birthday. It was only supposed to be one, but the arrival of Hurricane Matthew led to everything being postponed. That madness is now over, and now I'd like to show you what my nails were up to during the downtime. If you follow me on Instagram, you've seen most of these lovelies already. I promise I will not be mentioning my birthday again until next October.
Birthday Mani #1: Pink Frosting With Sprinkles
Essie's Good Morning Hope with Lynnderella's Icing Glass Garland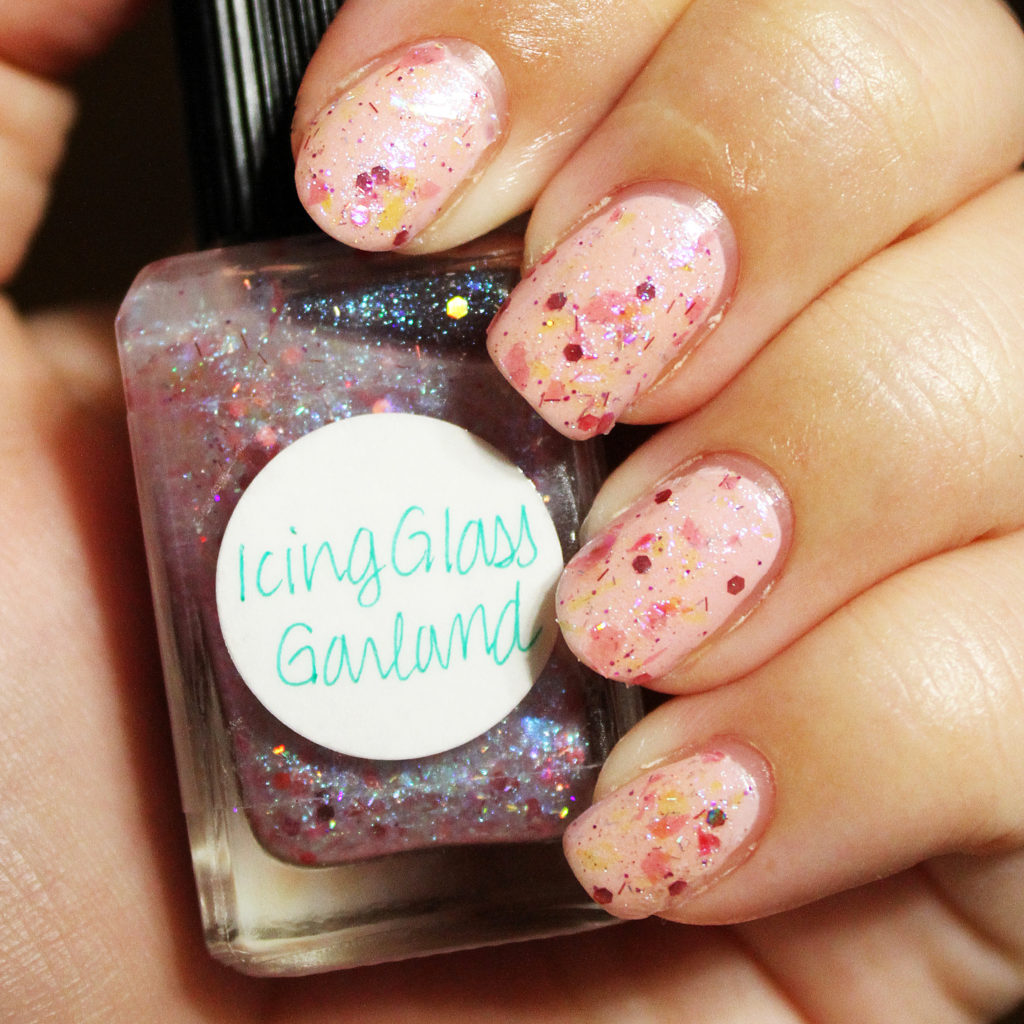 The first birthday mani was a fun warm-up with an untried Lynnderella topper. I had a lot of fun wearing this; Icing Glass Garland was a lot more interesting in real life, however. There is a lot of iridescence and color-changiness. It doesn't look like much over Good Morning Hope, but it still made for a fun and dainty look.
Birthday Mani #2: Cupcakes
Blue-Eyed Girl Lacquer's Eleanor, China Glaze's White on White, LA Girl's Black, Orly's Water Lily, P2's French Kiss, Ciate's Pillow Fight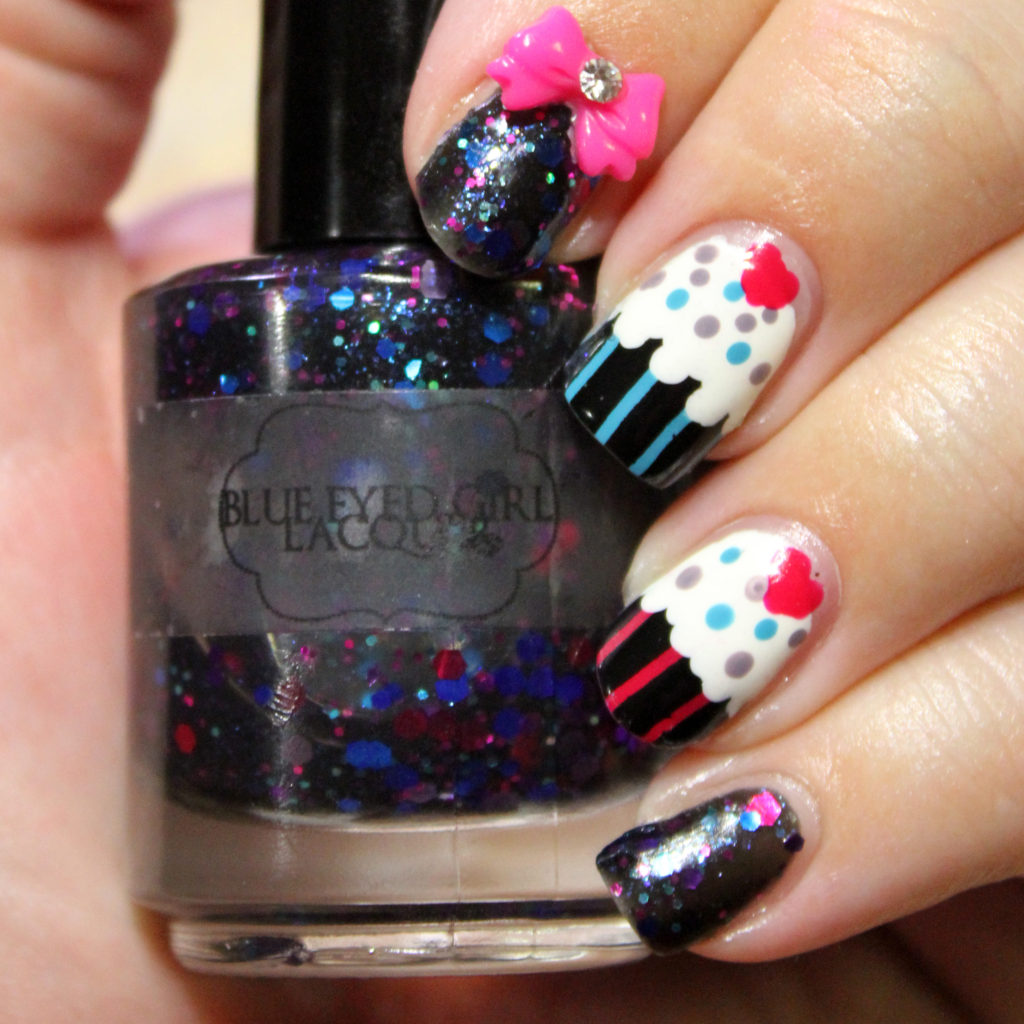 I always do cupcakes to celebrate my birthday, and this year's mani was actually done in the middle of the hurricane. Even though the hurricane was an unwelcome birthday event (thanks, universe), we still had a good time. A lot of our friends live in evacuation zones and came to stay with us when the call came to evacuate, so we still had a party and ate food and played board games. It was not the worst experience.
Birthday Mani #3: Hello Dalek
Digital Nails's Hello Dalek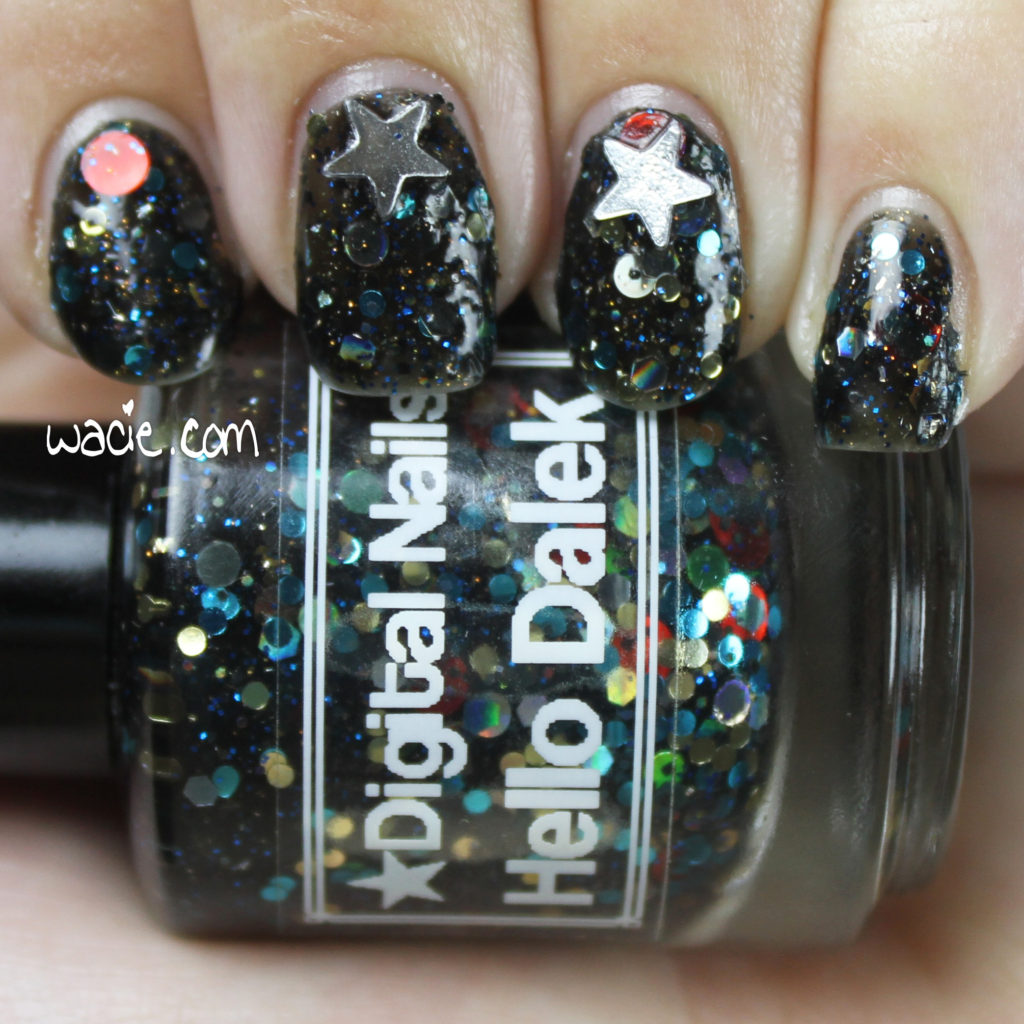 This was last week's Manicure Monday post, but I'm including it for continuity. Monday was my actual birthday, and it was a ton of fun to wear a party on my nails as well. When your birthday is on the worst day of the week, you have to party any way you can.
Birthday Mani #4: Glitter Frosting
Digital Nails's Pandorica, Model City Polish's Sheena is a Punk Rocker, Wacie Nail Company's Your Daring Escape, Blue-Eyed Girl Lacquer's Walk Through the Tulips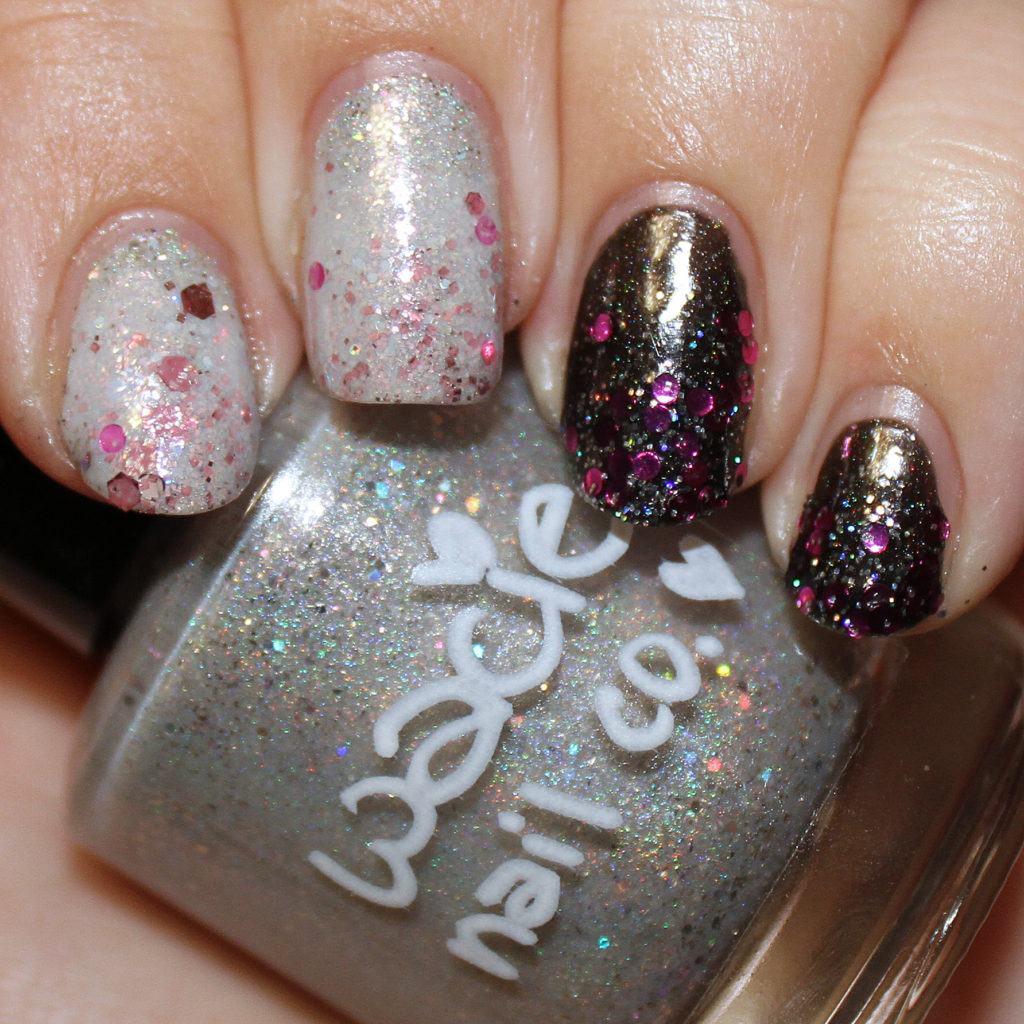 This look includes the polish I made myself for my birthday! Your Daring Escape is a silvery-white holo with holographic glitter and pearl pink and metallic silver flakies. I wanted a holo-meets-glitter-gradient look, but as the sun never came out that day, a lot of the beauty got lost.
Birthday Mani #5: Stripey Blue Frosting
Literary Lacquers's Bluestocking Romance, Hard Candy's Sky, China Glaze's Mosaic Madness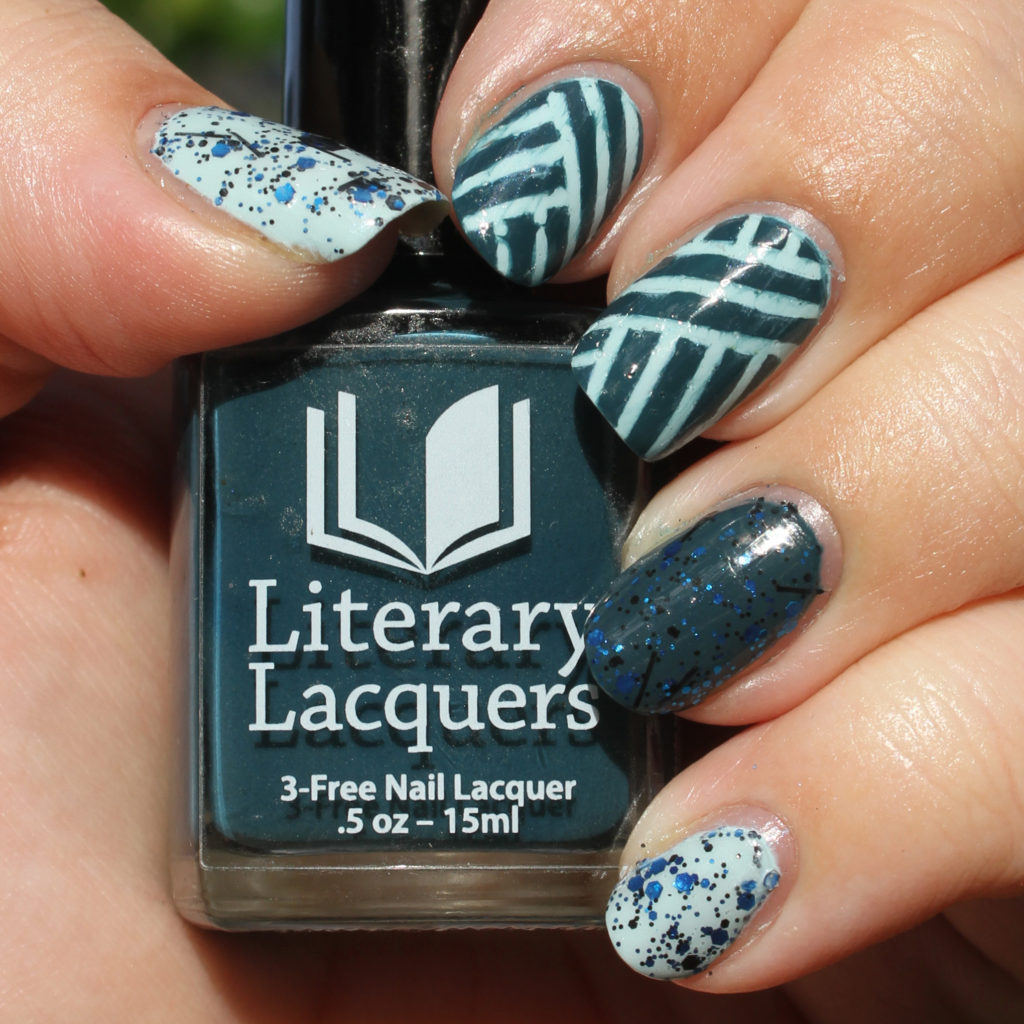 This was the mani I got the most compliments on for sure. I'd always wanted to do this moving stripes design, and this was the day I felt like dealing with the striping tape. It came out so much better than I expected it would, though I'm a little disappointed it smeared a little with the top coat. I'd totally do it again.
I also want to take this time to share some birthday manis of years past. I realized at some point that I've been doing the annual cupcake mani for five years now; the annual cupcake mani predates wacie.com, even. I love doing little retrospectives like this; if I've learned anything from this, it's that my cupcake painting skills have gotten only marginally better.
2012
Colors Unknown, but probably all Sinful Colors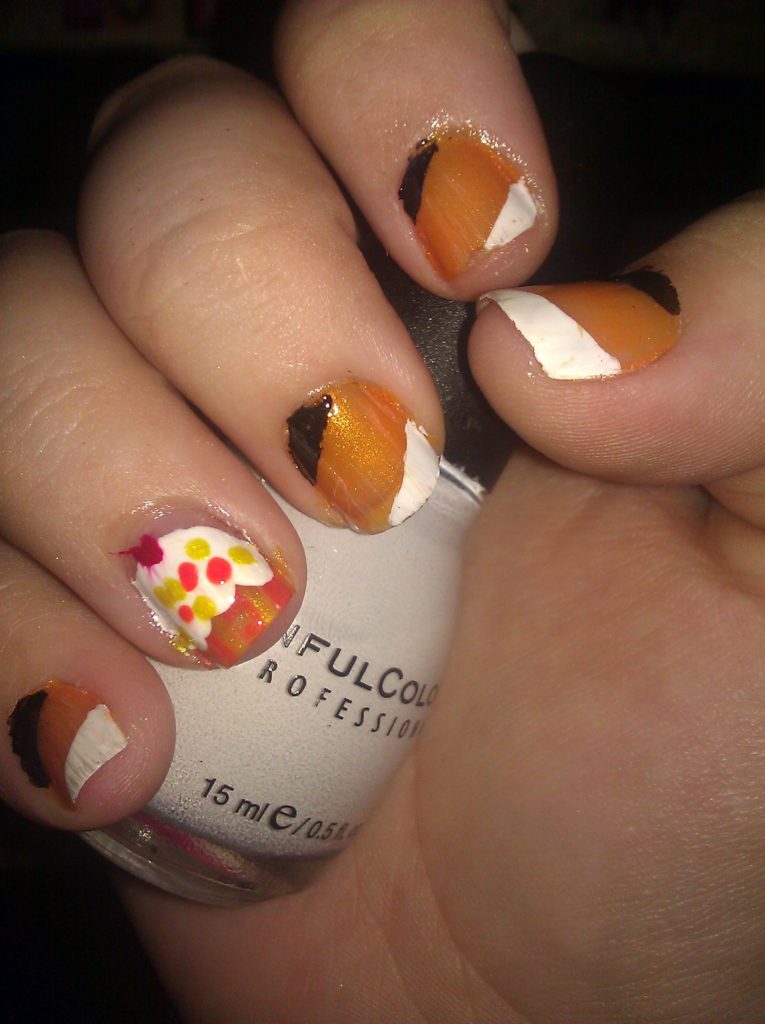 Look at this. I almost don't even want to share this, but we all have to start somewhere, right? I do remember waiting practically all day for the dots to dry, and they still smudged when I put the top down. Not only was this before wacie.com came to be, but I think it was also before the days of quick-dry top coat. Those dark, dark days.
2013
Sally Hansen's Mint Sprint, OPI's Eurso Euro, P2's French Kiss, Sally Hansen's Hard to Get, Blue-Eyed Girl Lacquer's Floppy. Hoppy. BUNNIES!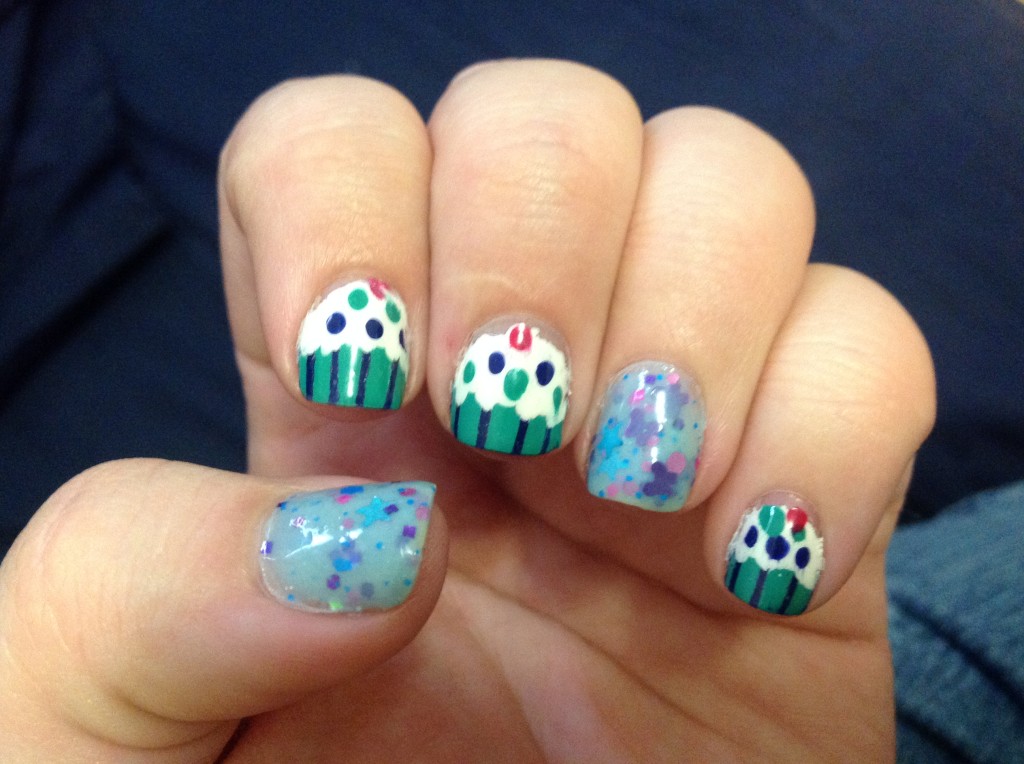 These look more like mashed potatoes than cupcakes. This was my first birthday post on the blog. Going back and reading the post, about it, I completely forgot all that stuff happened! I do remember doing this mani in Boyfriend's tiny Atlanta living space, trying not to bother him and his roommate with nail polish smell. I got acetone on his desk and ruined the varnish. I still feel bad about that.
2014
Blue-Eyed Girl Lacquer's Dawn Breaks and If You're a Seascape, Indigo Bananas's Moonlight (Clair de Lune), P2's French Kiss, American Apparel's Neon Pink, Essie's Fiji, Ciate's Candy Floss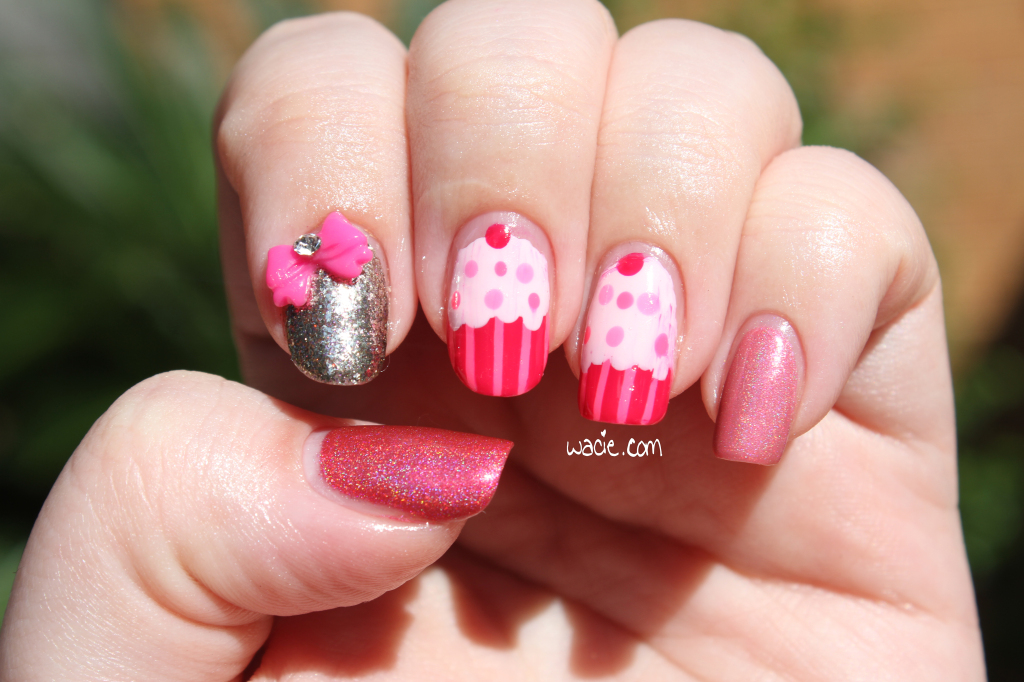 That P2 polish finds its way into every birthday mani, doesn't it? I loved this look a lot. I totally wore it to a fancy restaurant. Here's the post!
2015
Blue-Eyed Girl Lacquer's Ocean Warmed by the Sun, Digital Nails's Purple Reign, Nails Inc.'s Pudding Lane, Hot Topic's Light Blue, Estee Lauder's Black Plum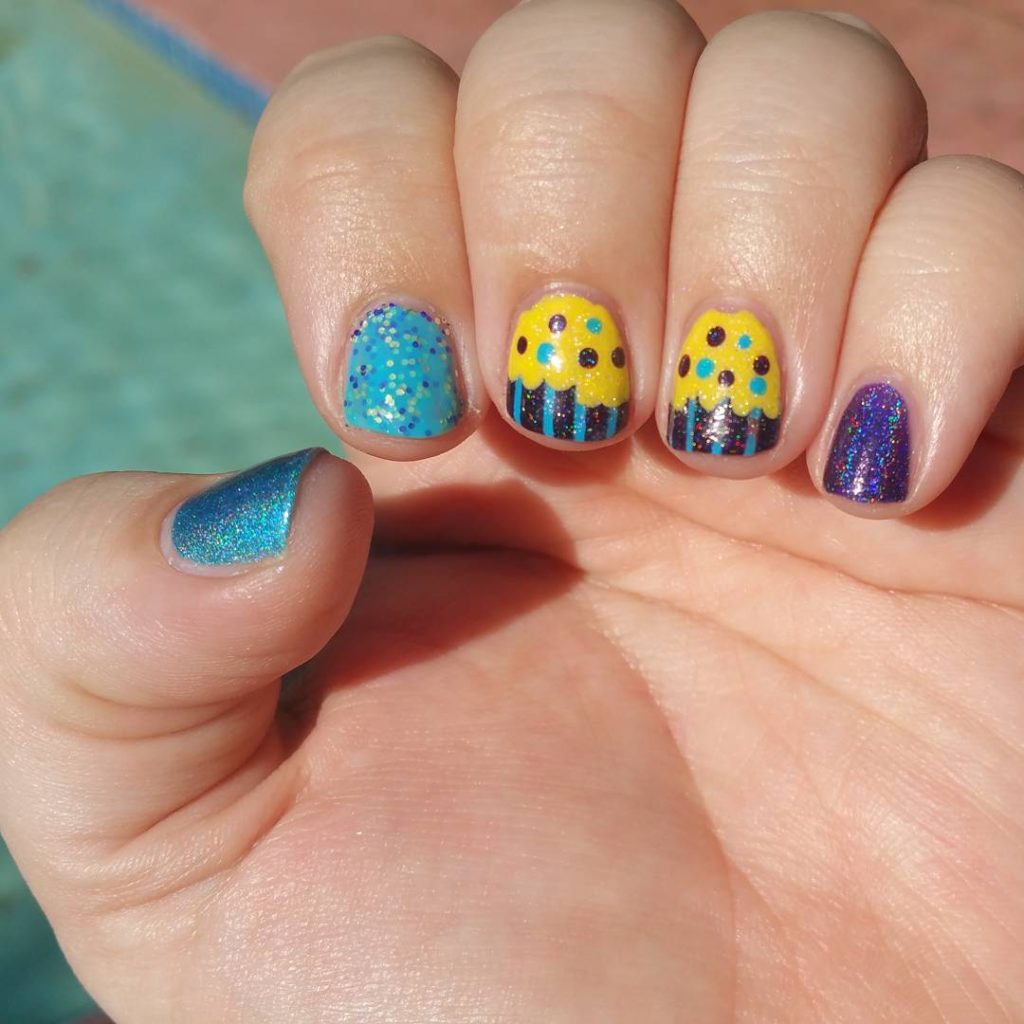 This is last year's mani, and the mani that celebrates the big 3-0. This was also one of the last photos I took on my phone before Drunk Me left it on top of the car and broke the camera forever. Good times!
Again, a huge thank you to everyone who wished me a happy birthday; I cherish all of you! Thank you so much for tolerating all of the birthday posts.
Pretty sure I bought all these polishes myself.