Happy Sunday, reader! Because I got behind on swatches, I'm posting two Swatch Sunday entries today. This particular installment is a throwback to one of my first-ever jobs; as a young adult I worked at Hot Topic and I bought tons of polish for super cheap. Only two bottles survive from that time, and this is one of them. There's no shade name, so I call this Light Blue. I'm wearing three coats with one coat of Rica's Glossy Glam top coat.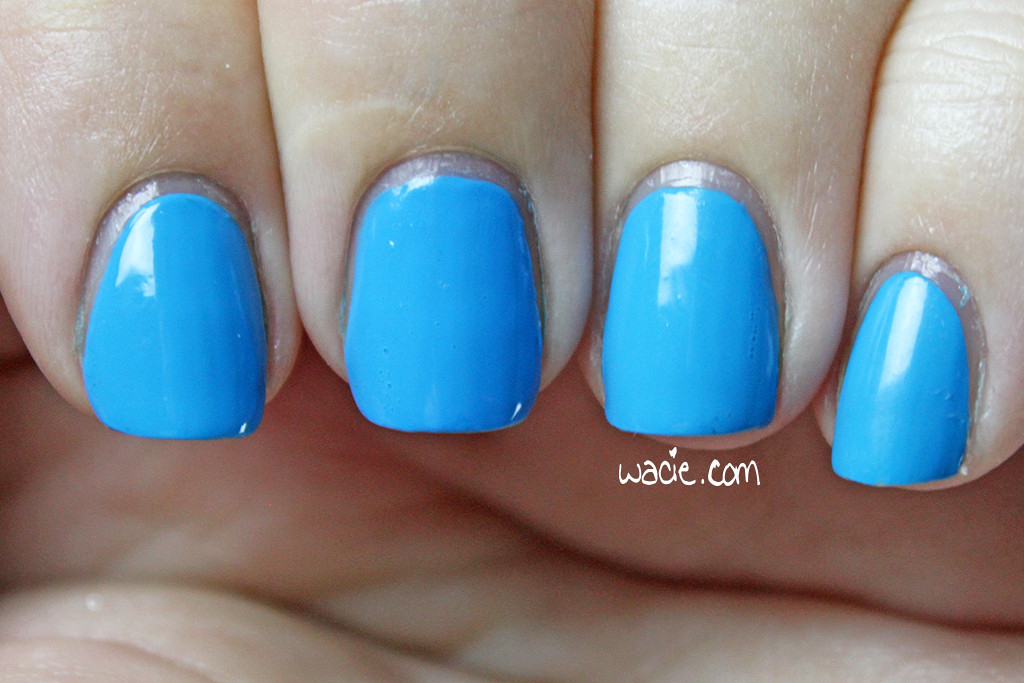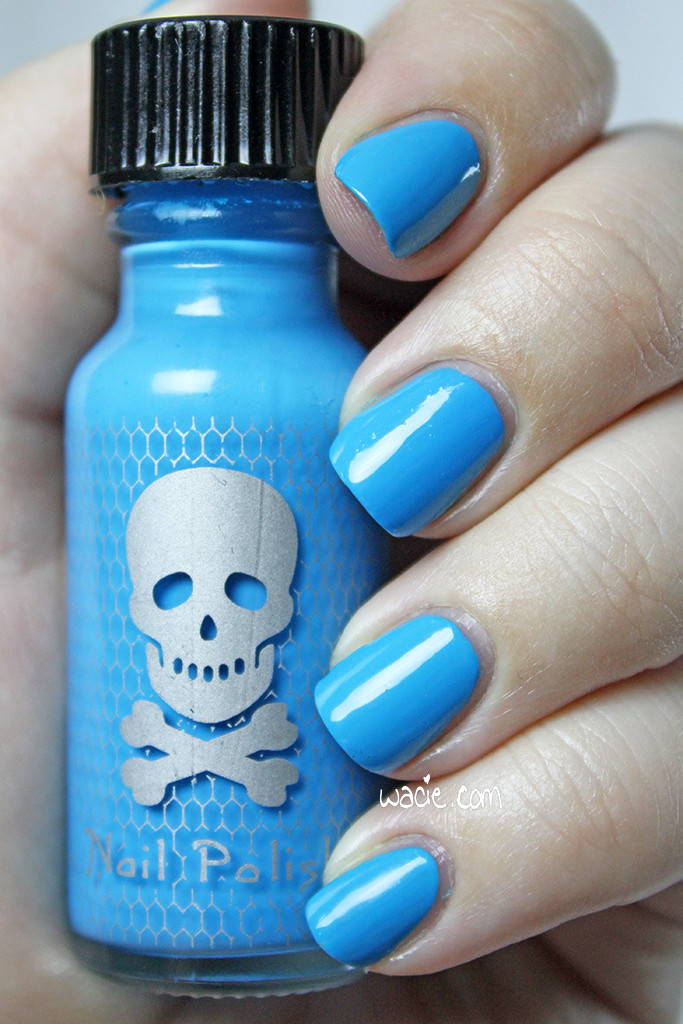 Light Blue is a — you guessed it — light blue creme. To call it light might be an understatement, it's definitely a bright and maybe even a neon blue. The color is very vibrant and the polish is well-pigmented. Application was easy; I had full opacity in two coats. The polish dries very quickly, and to a matte finish. I'm not a fan of the matte finish so I added top coat. After all these years, however, the consistency was uneven and goopy. Despite the age and price point of this polish, I'm impressed with its quality.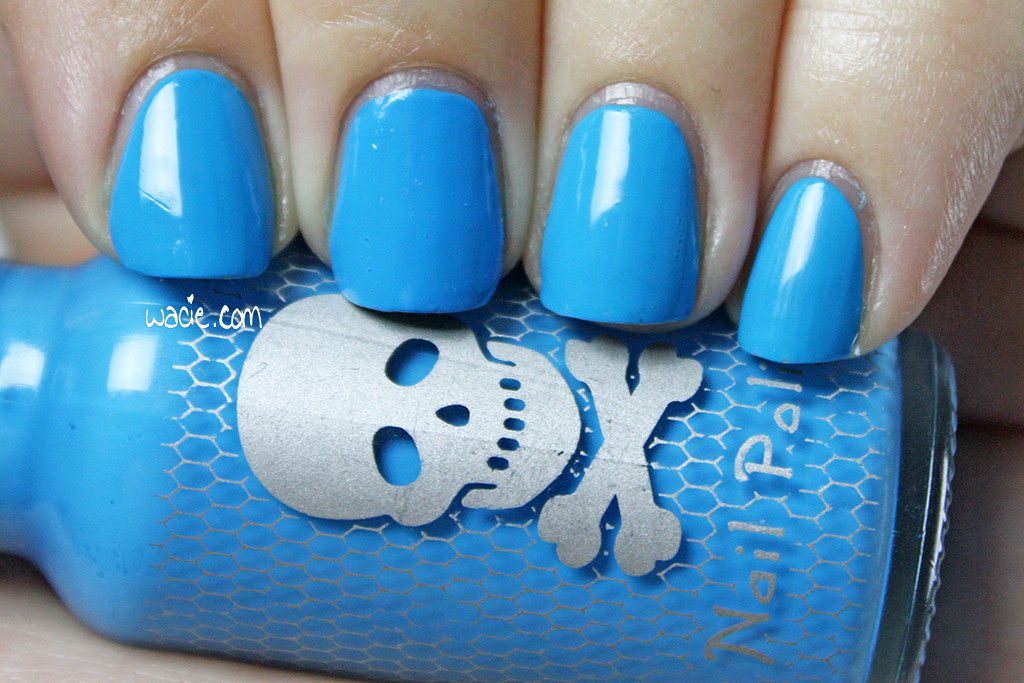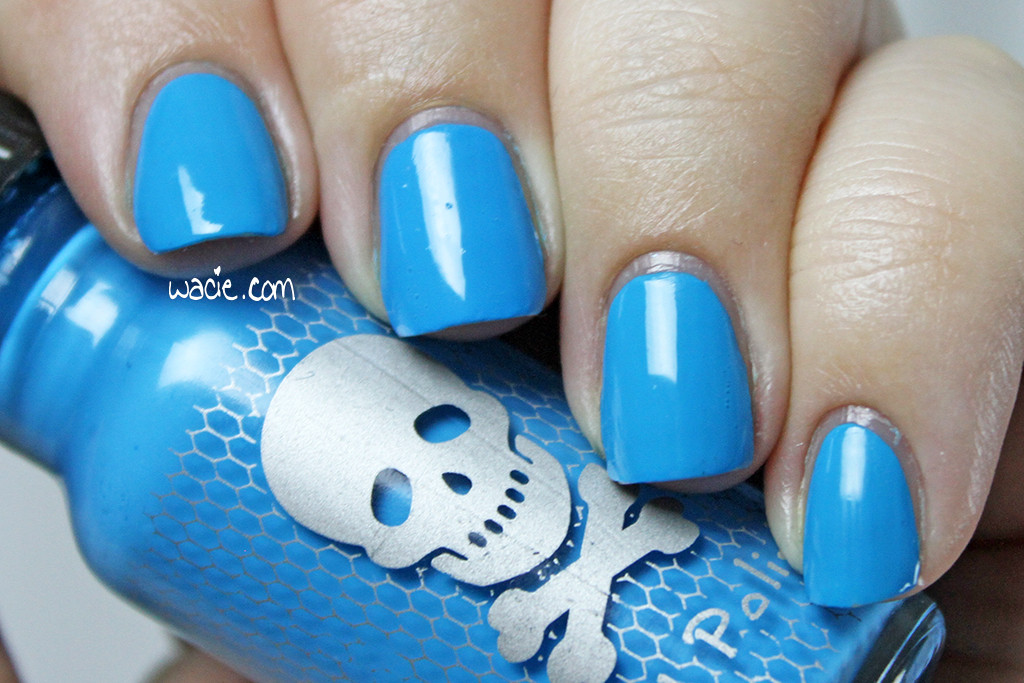 I loved my job at Hot Topic. It was my favorite retail job, and maybe even one of my favorites overall. I had the best time working there. I got to wear whatever I wanted — pink hair, jeans, even flip-flops — and showing up to work every day was like going to a party. You know, a party where I folded shirts for seven or eight hours. Looking at this polish on my hands now reminds me of one of those long folding sessions, when I remember thinking that even though my feet was perpetually sore and I couldn't remember the last time I had a break, my nails looked pretty good. I'm a little embarrassed telling you this, but I think it's good to remember where we started; this is how we realize we've grown as people.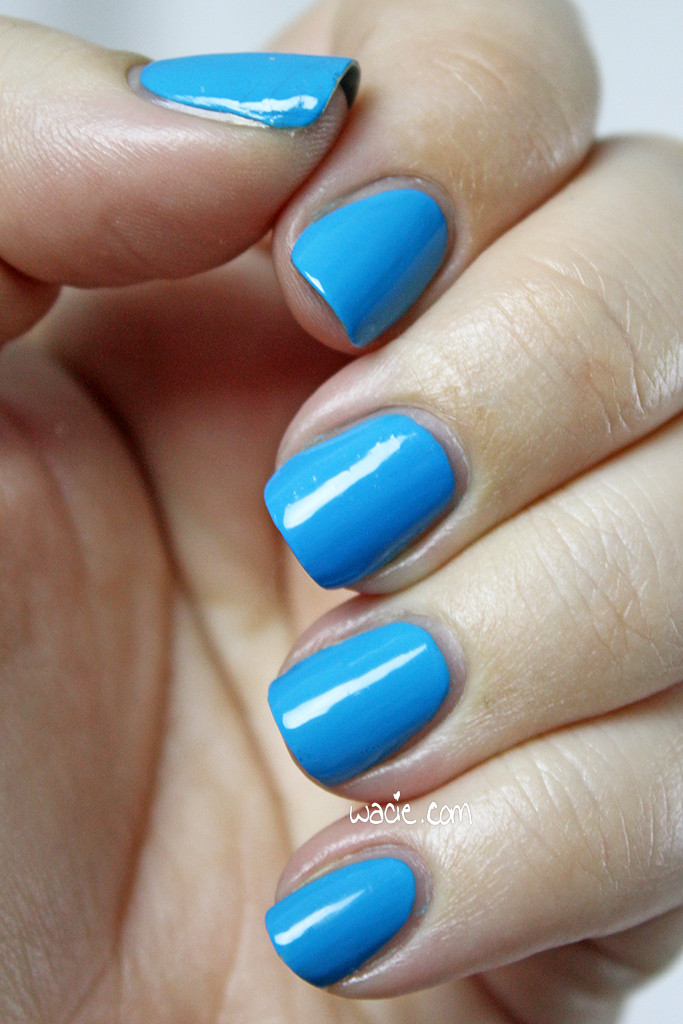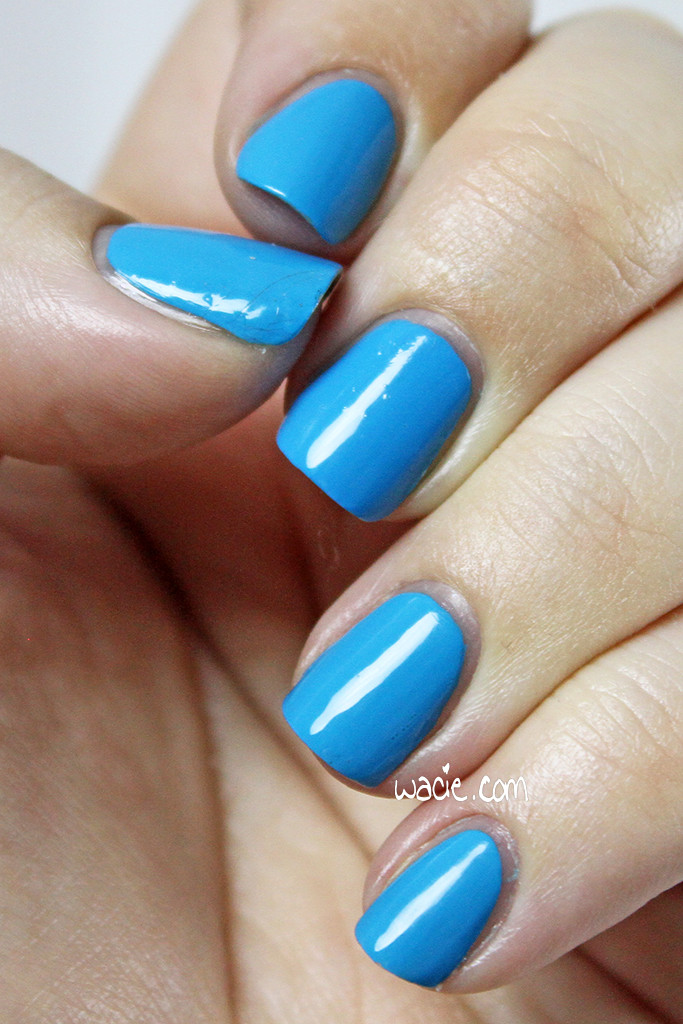 Well, this was a fun little trip back through time. In case you're interested in taking your own stroll back through your cringe-inducing past, it looks like Hot Topic sells a blue polish similar to this one. It doesn't come in the little tincture bottle anymore, but I'm willing to bet it's the same stuff. Go on in there, grab yourself a bottle, and try not to be embarrassed for everyone involved.
I bought this polish myself.