As promised, here is the second Swatch Sunday post for today. With this, I'm all caught up. This polish is a doozy, so make sure you're sitting down! I'm wearing three coats of I Love Nail Polish's Nostalgia with one coat of Rica's Glossy Glam top coat.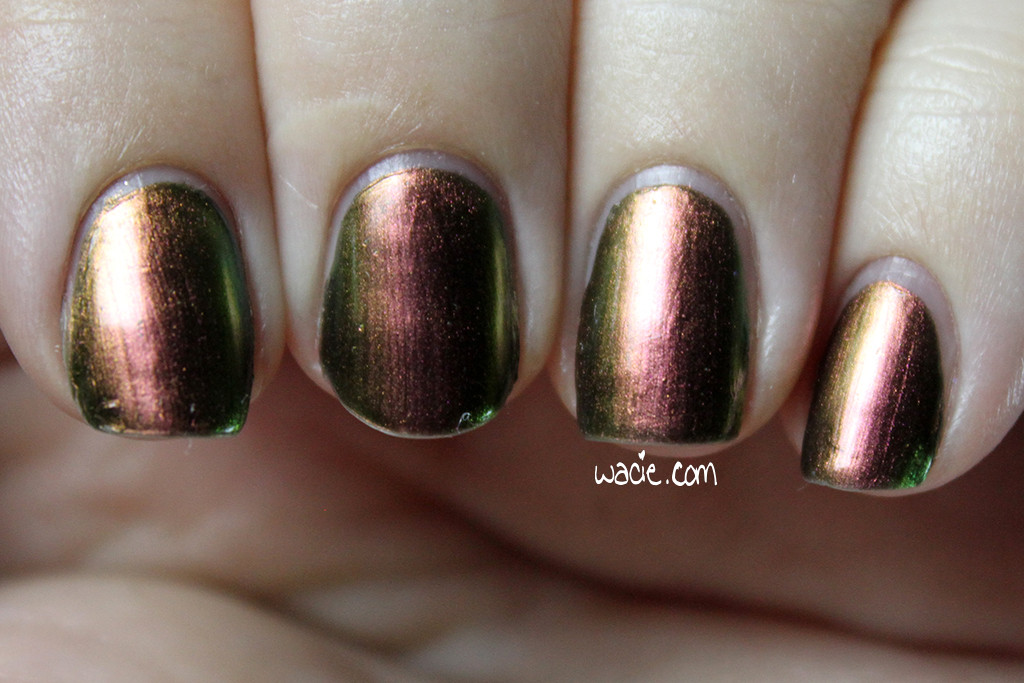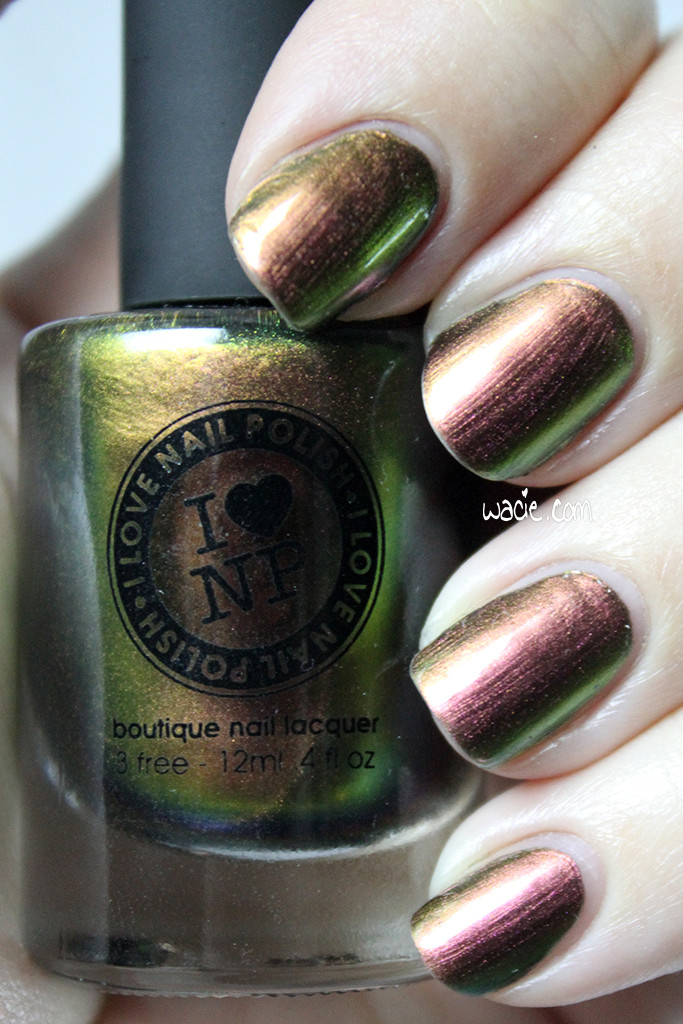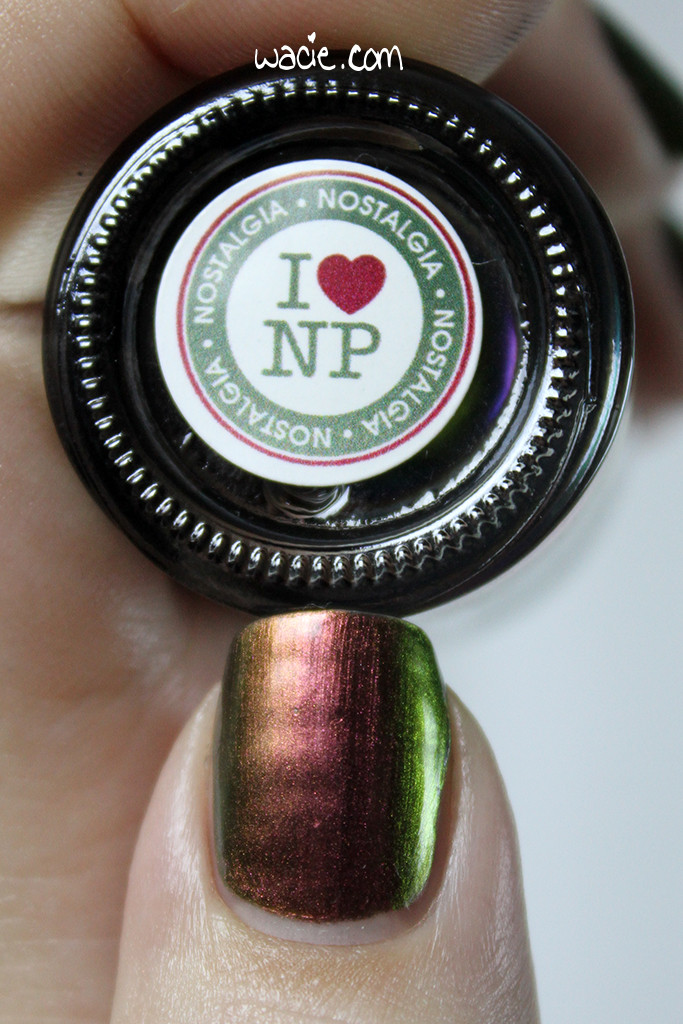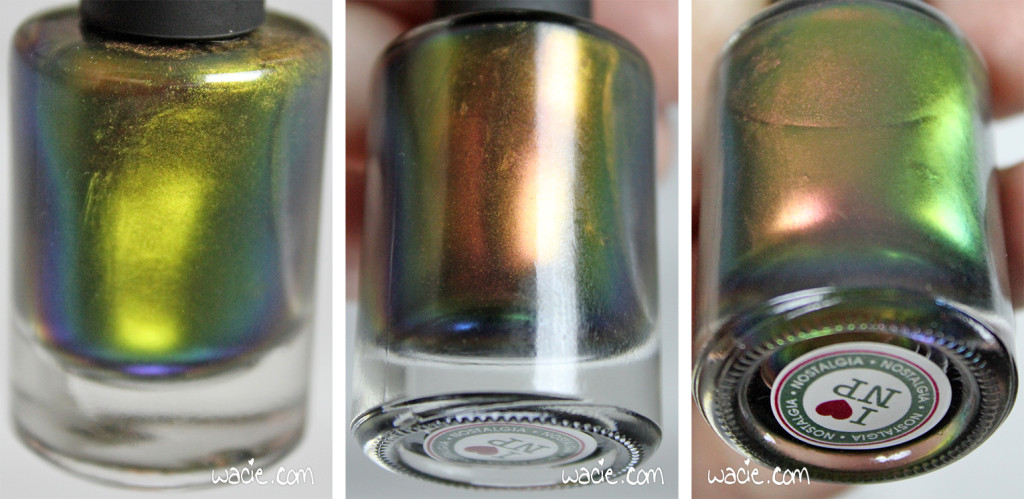 Nostalgia is a deep pink-to-deep green multichrome polish. The color shift is very dramatic and occurs easily in any lighting condition. The color turns dark green when frontlit, rosy or red when backlit. Between the extremes is a lovely gold. Application was easy; the product is just the right consistency and went on smoothly. It dries quickly with a metallic finish. I added topcoat for extra shine, but it doesn't detract from the polish's original texture.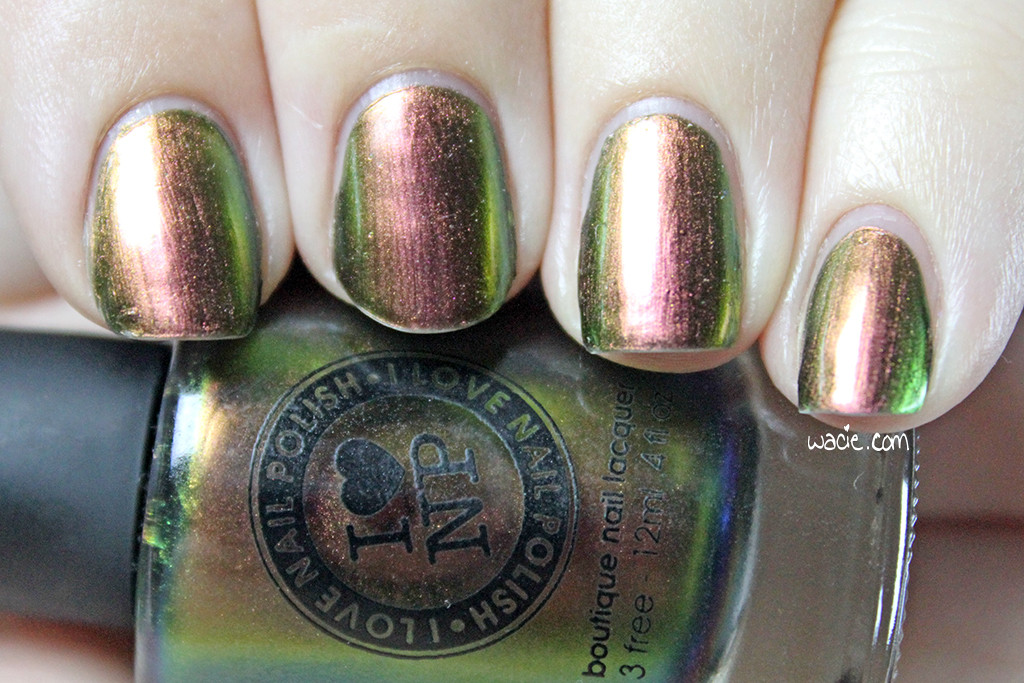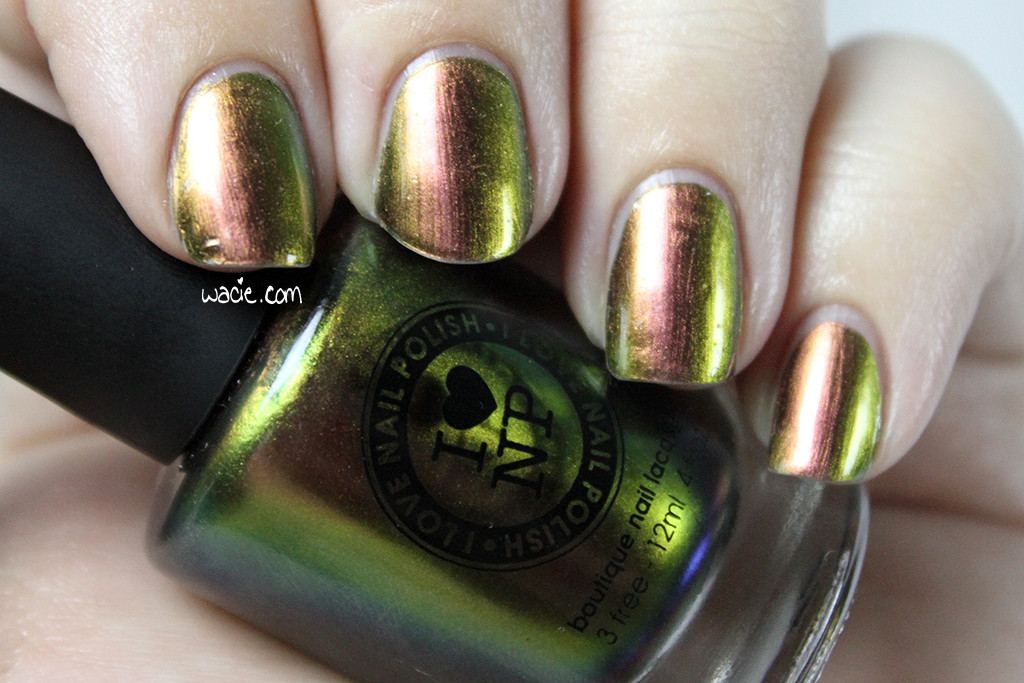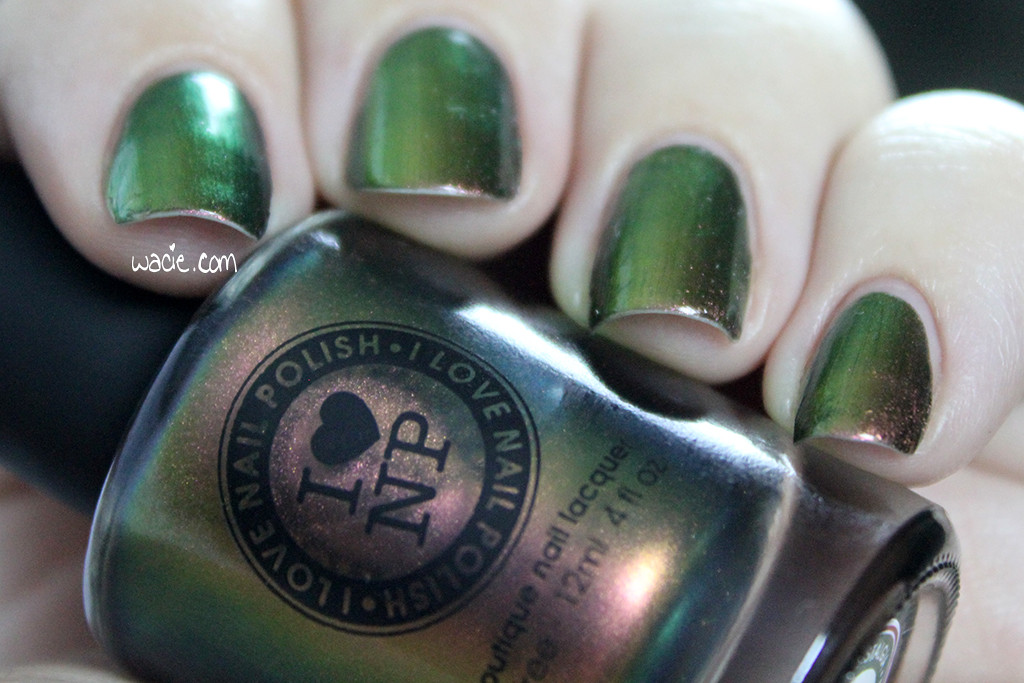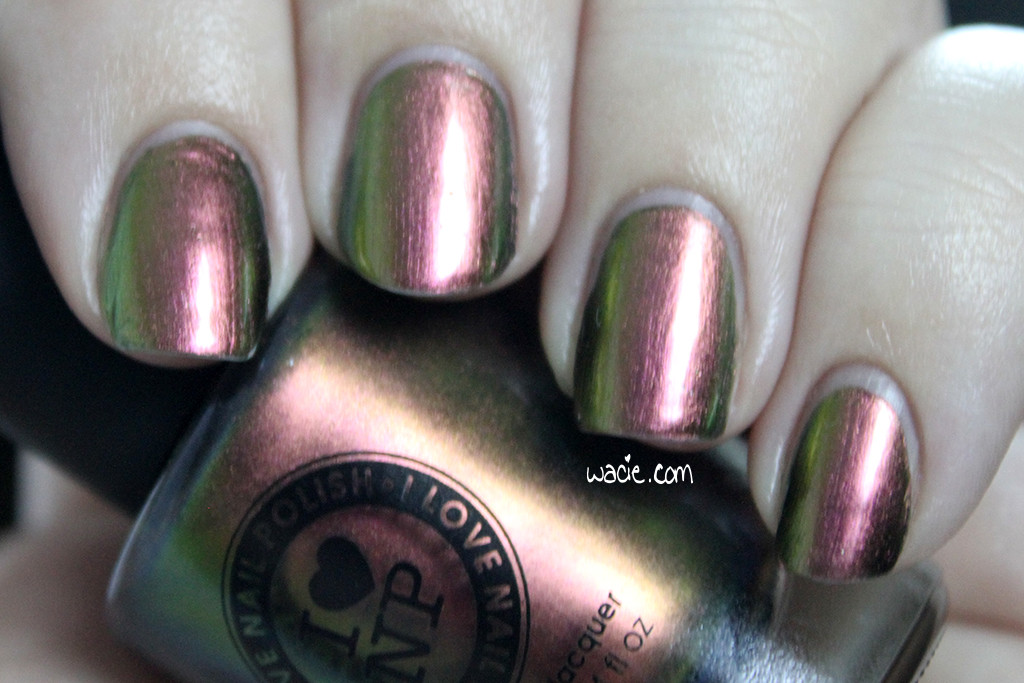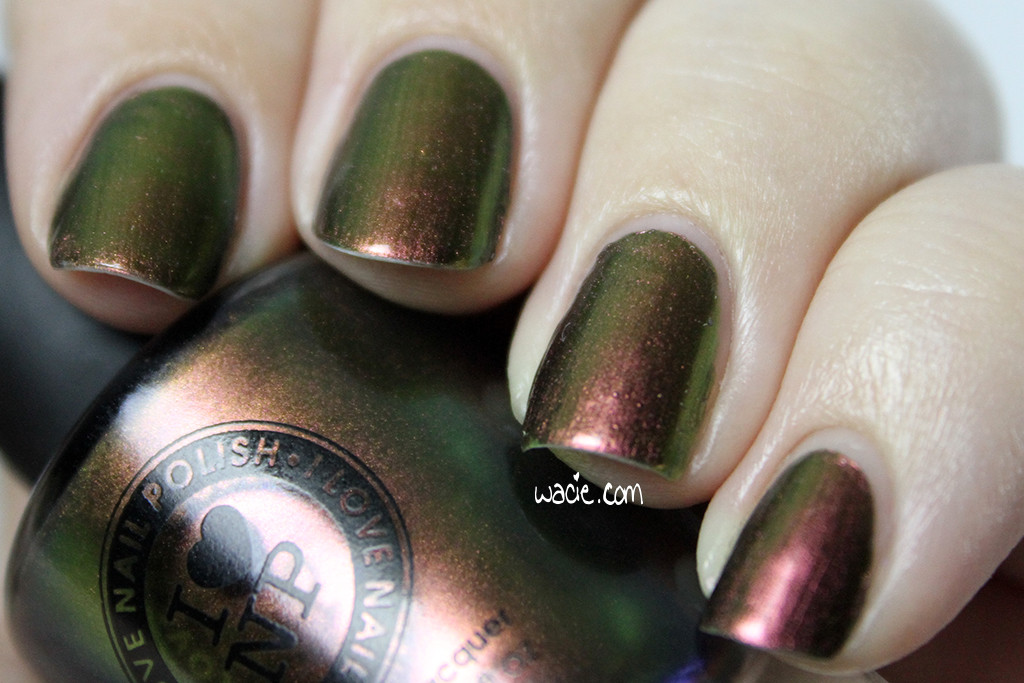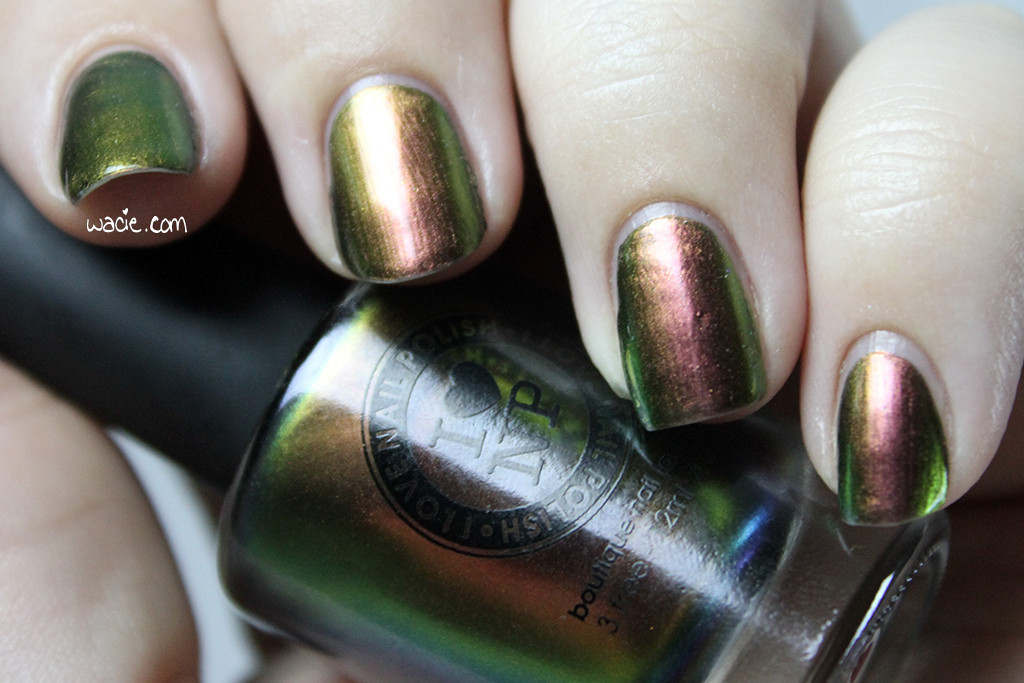 I gotta tell you, this is the first time I've used a multichrome, and I am in awe. I've never worn anything like this before. It's the coolest thing. I could swirl my fingers around all day and see a color I haven't seen yet and I would never get tired of looking. I don't even know what else to say about it. It's beautiful and awesome.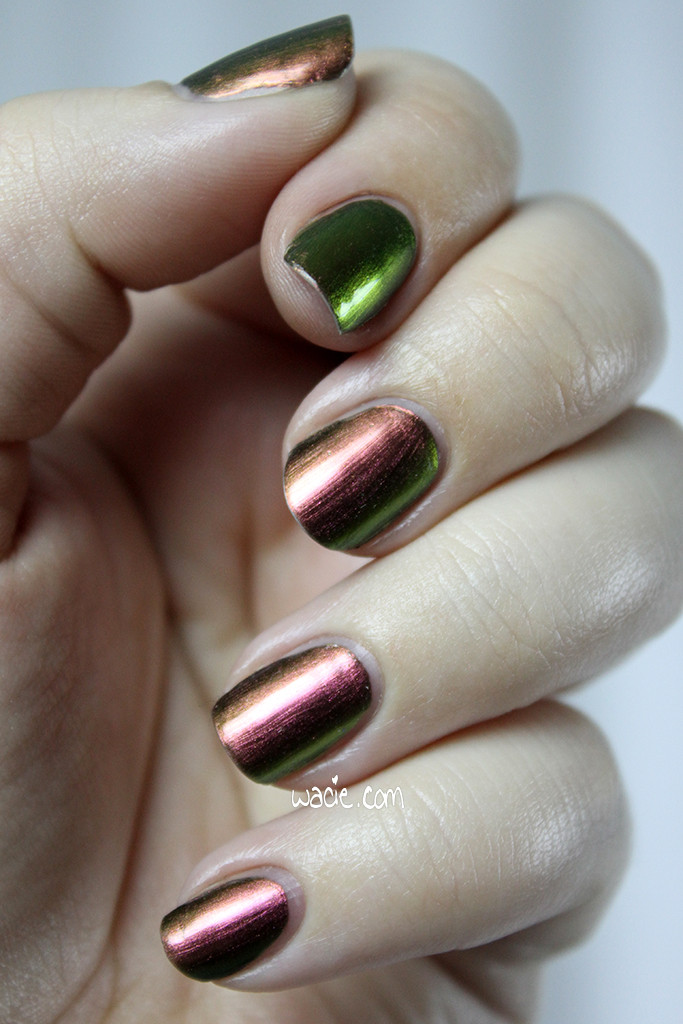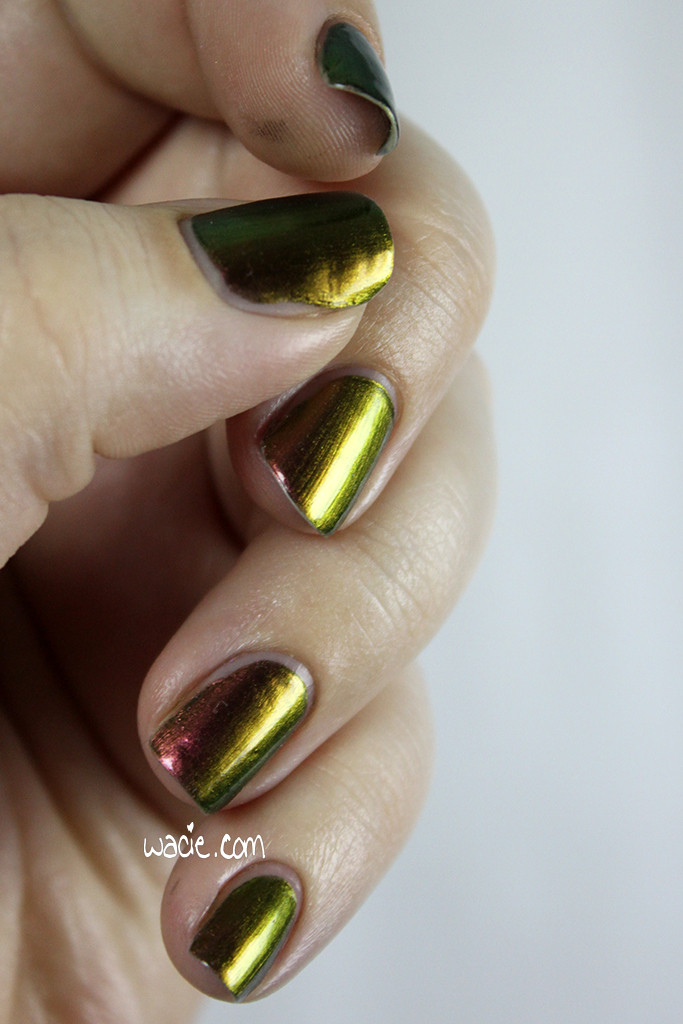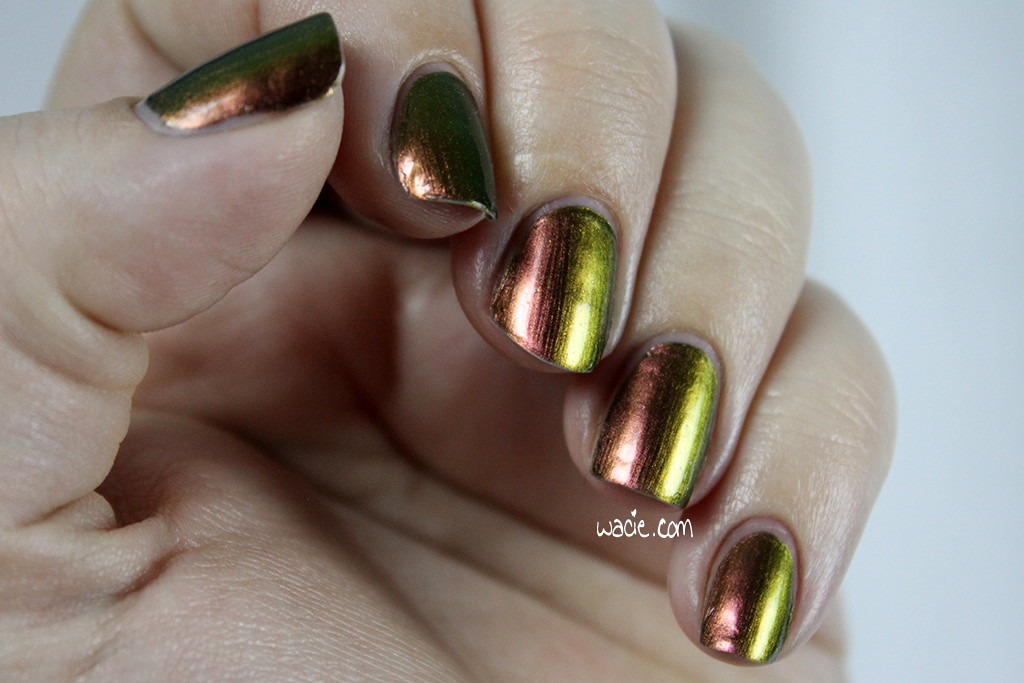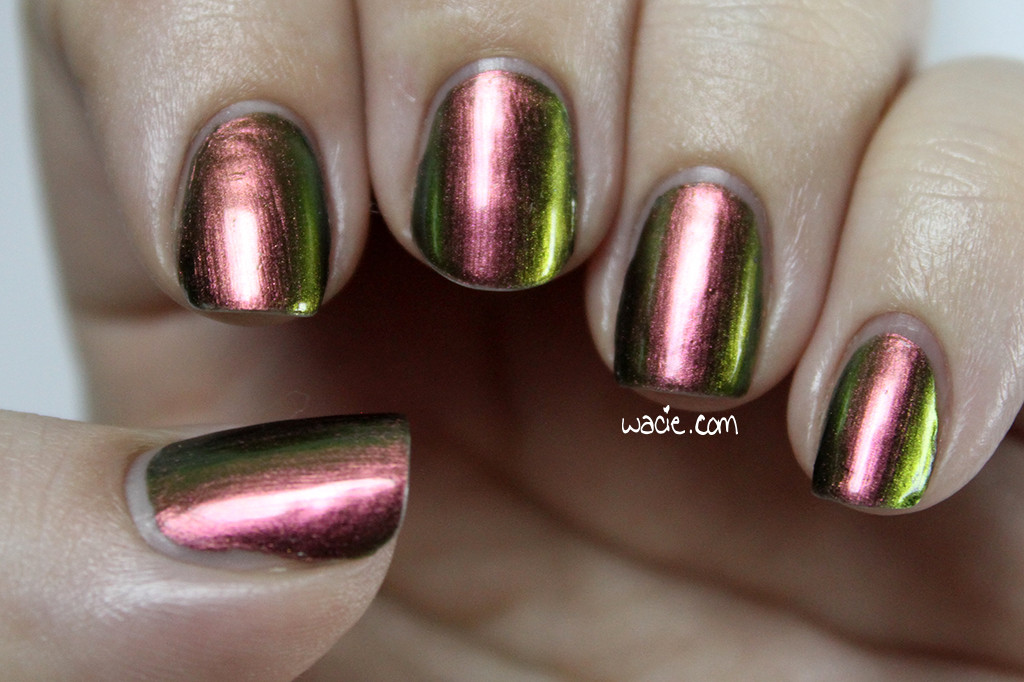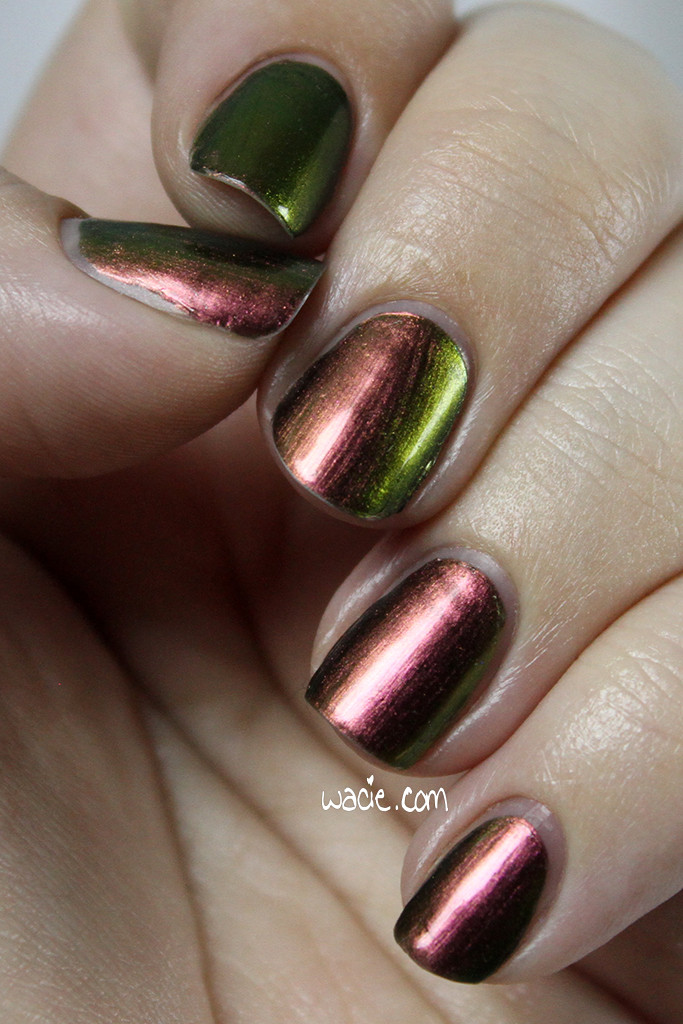 ILNP's multichromes have been around for a while now, and I know there are other companies doing similar things, but I'm not completely over this look. This is easily the most exciting thing I've put on my nails in a really long time.
Nostalgia and other I Love Nail Polish polishes are available at ilnp.com.
I bought this polish myself.