Happy Monday, reader! Today's polish is so bright and happy that I'm cool with it being Monday. This is Pretty & Polished's Popples; I'm wearing three coats of Popples with one coat of Seche Vite and a bow charm from Claire's.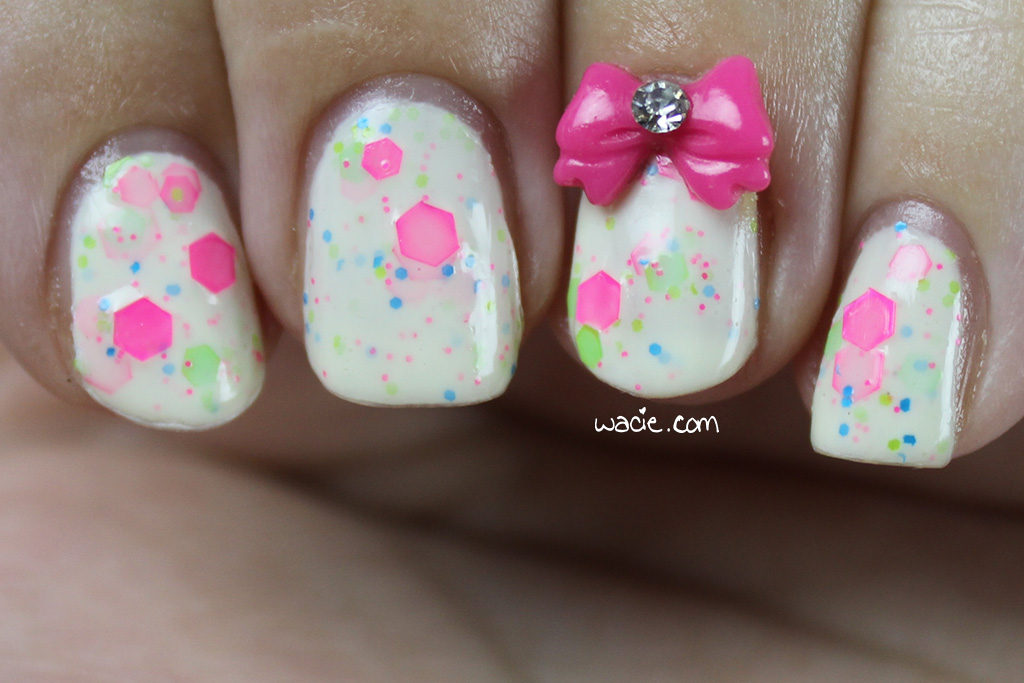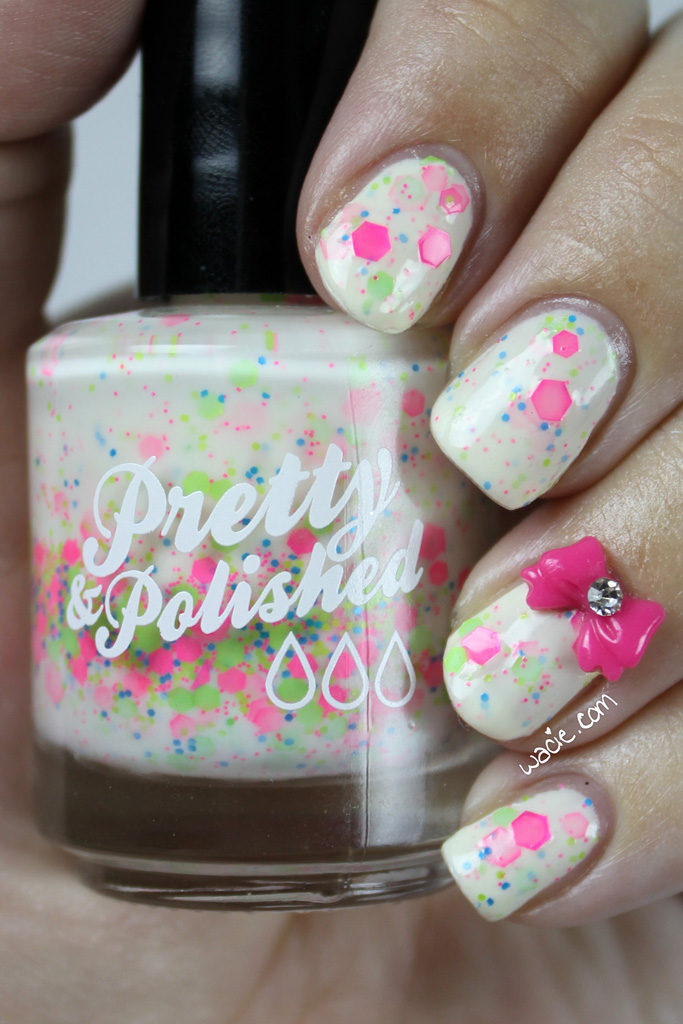 So this is super cute, right? This is actually one of the first indie polishes I ever bought. It wasn't one of the very first, but in the grand scheme of things, it was a pretty early etsy purchase. It doesn't seem like it, but 2013 was a long time ago! I can't believe I'm just getting around to trying this polish. I love the neon glitters popping out from the white crelly. It's one of the cutest things I've worn in a while.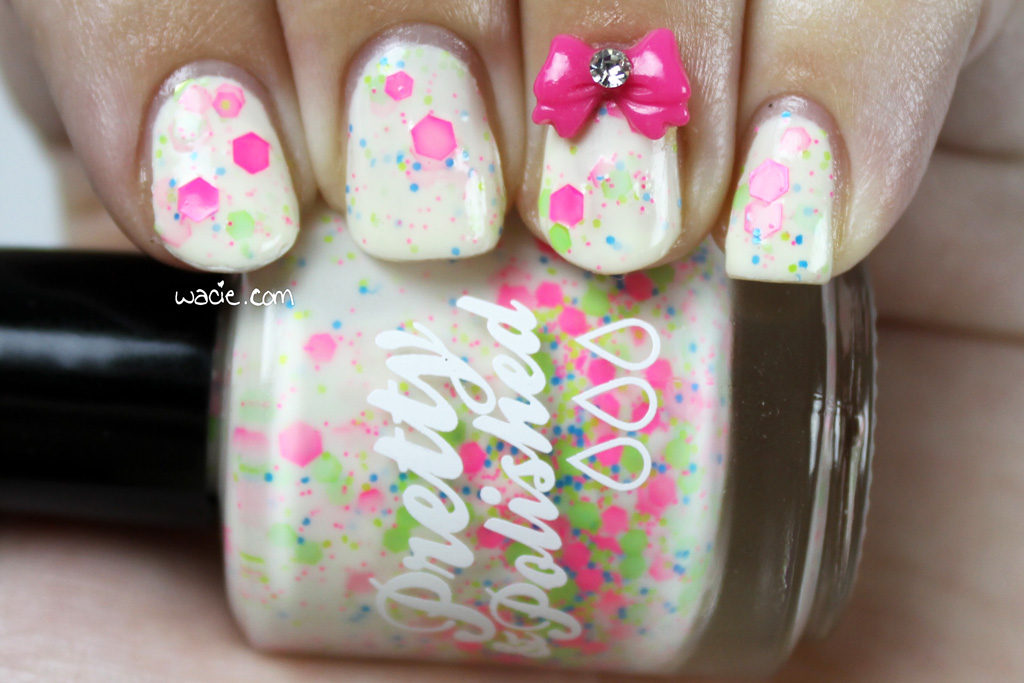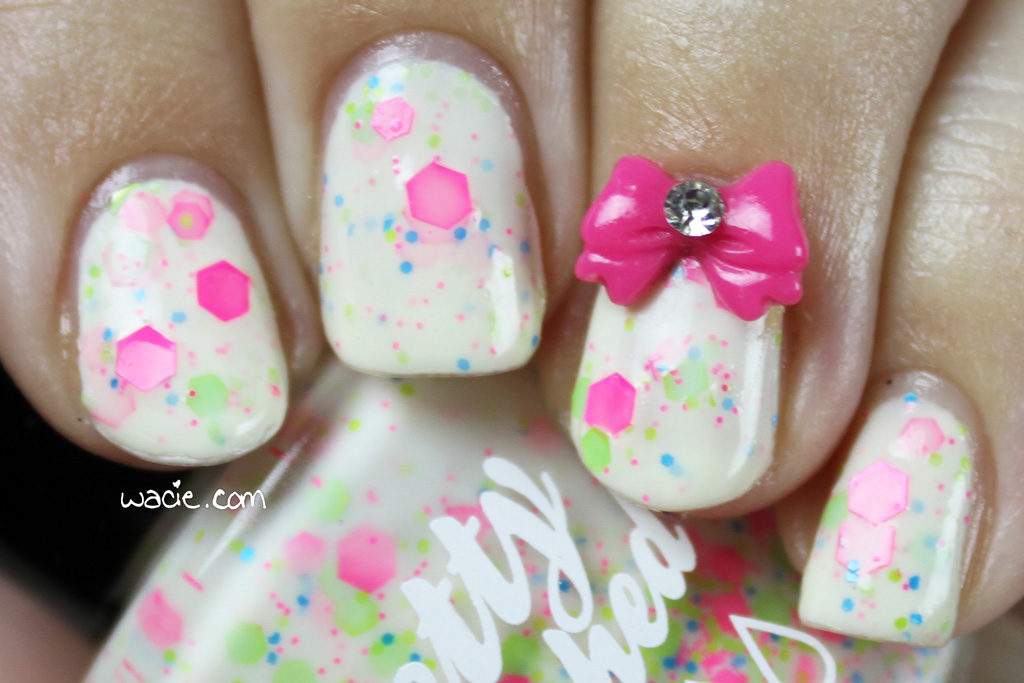 White crellies are my favorite polishes to buy (and make, sometimes) because the possibilities are really endless. There's very little that doesn't work with the crelly + glitter formula. I've always loved neons and white together, so this is really up my street.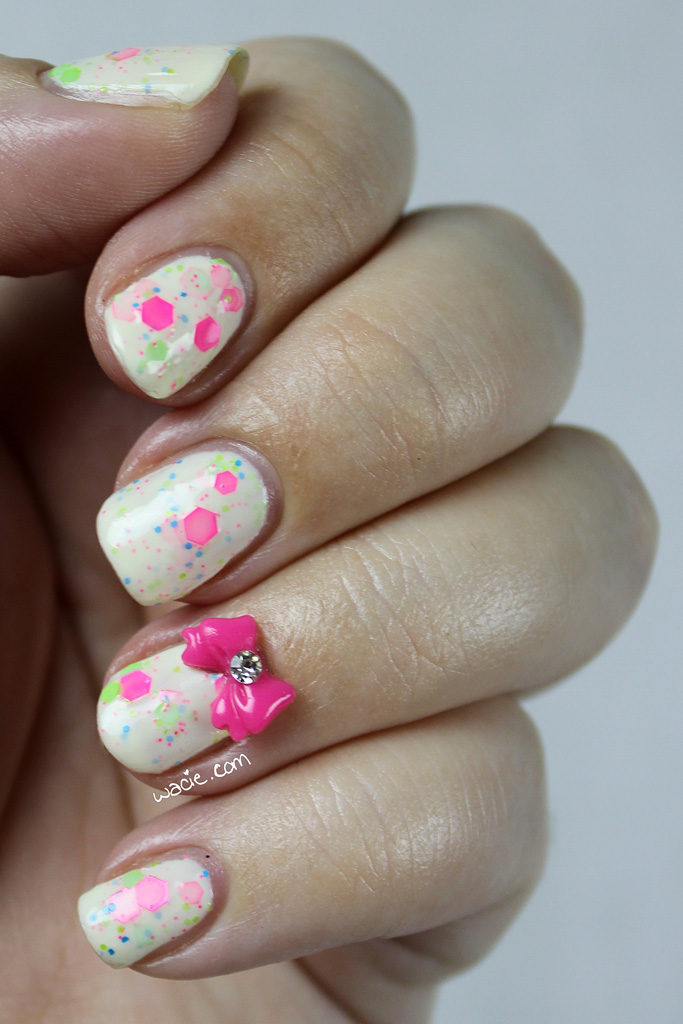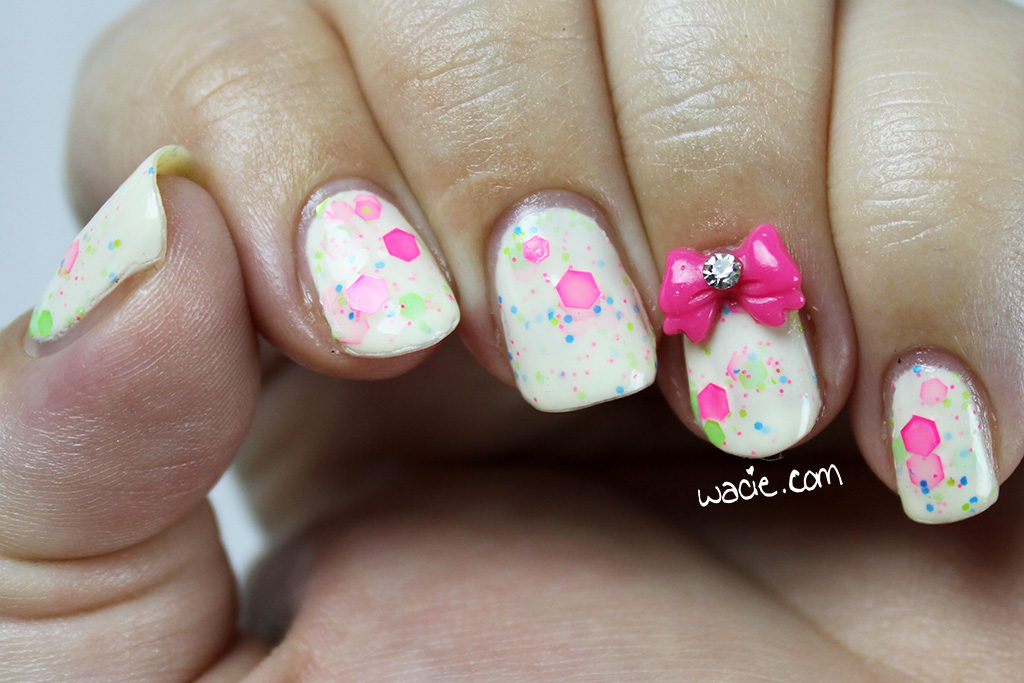 I took some photos in the sun, which were not really necessary. The colors pop just as much outdoors as indoors. Still cute though!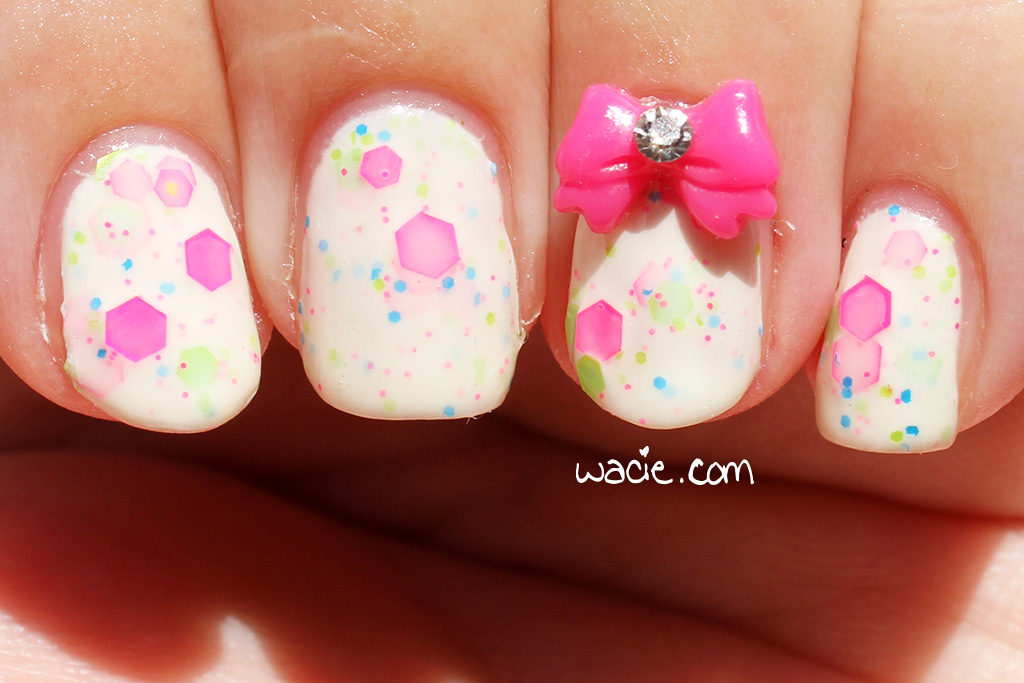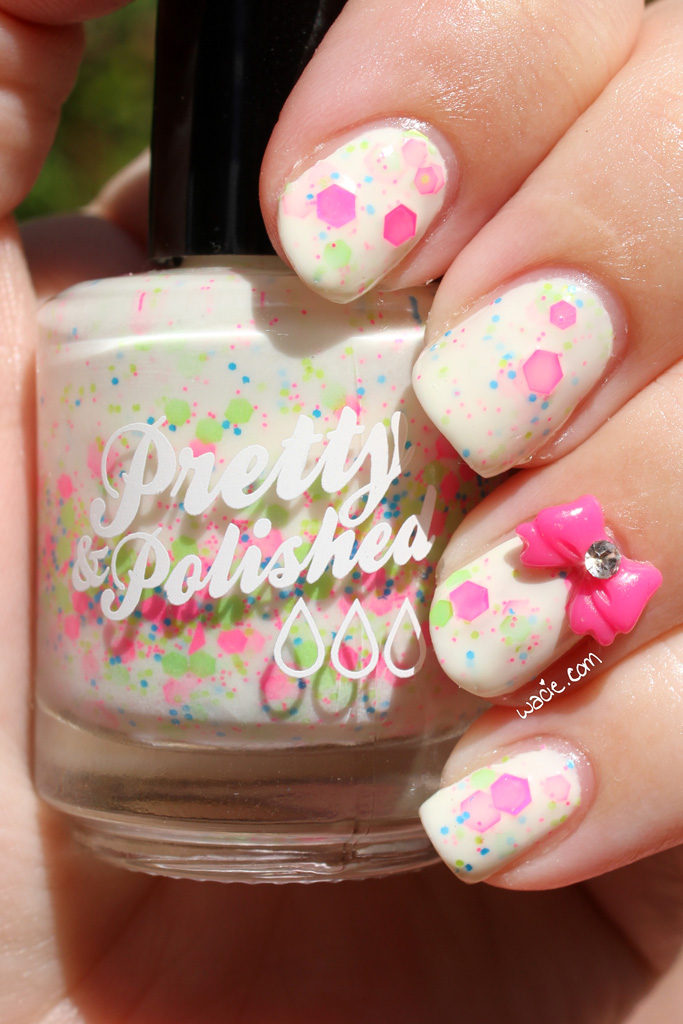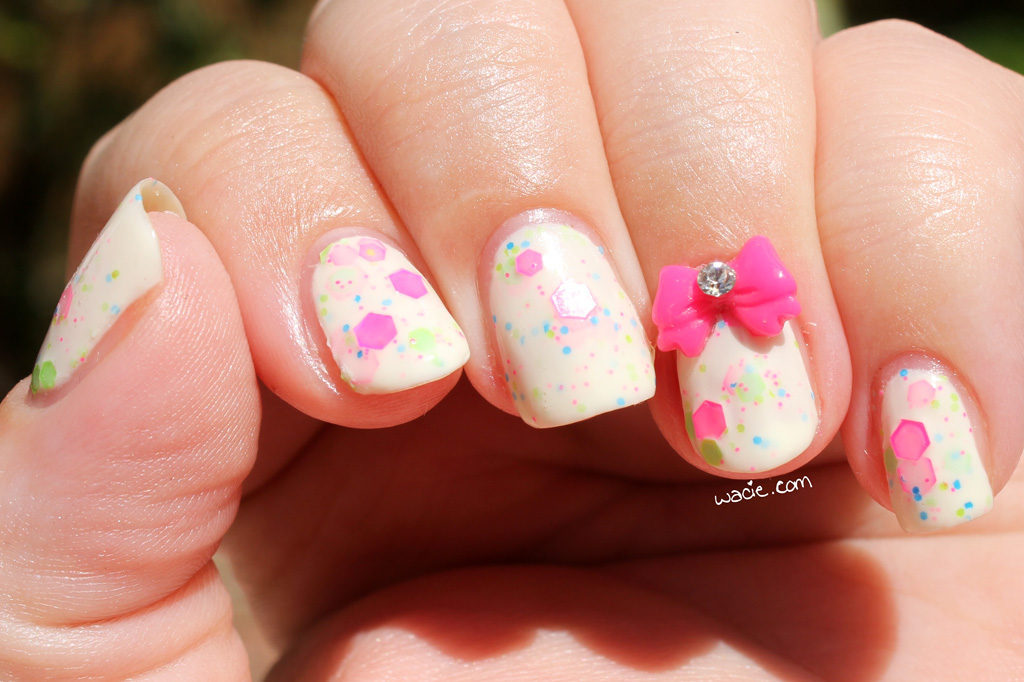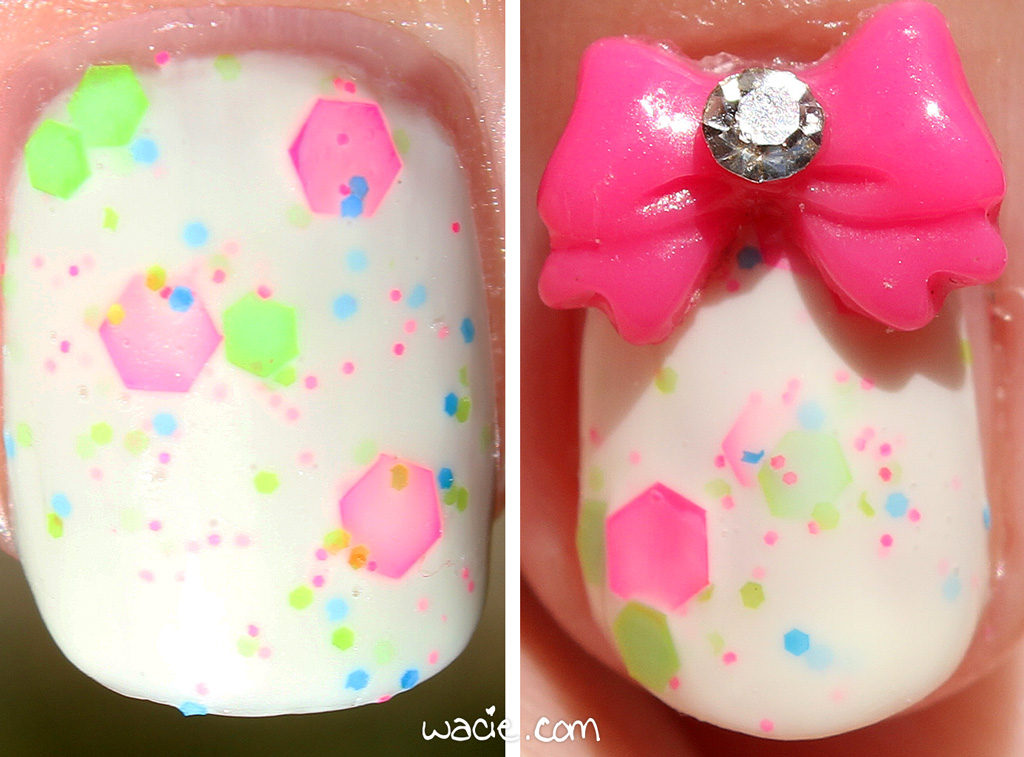 Popples and other Pretty & Polished products are available in their etsy shop. My bow charm is from Claire's.
I bought these products myself.