It's Sunday!! For today's swatch I'm excited to be wearing a new-to-me brand called Sweet Heart Polish. Based on Tinkerbell, this green jelly is packed with fairy dust. Let's get started! I'm wearing three coats of Oh Look, A Firefly with one coat of Seche Vite.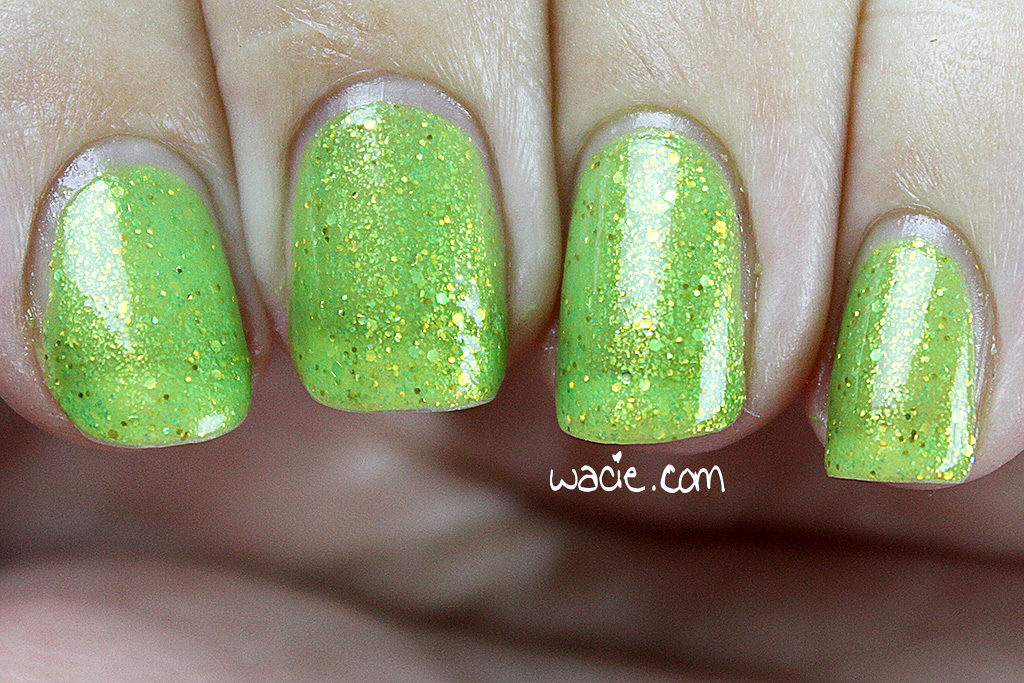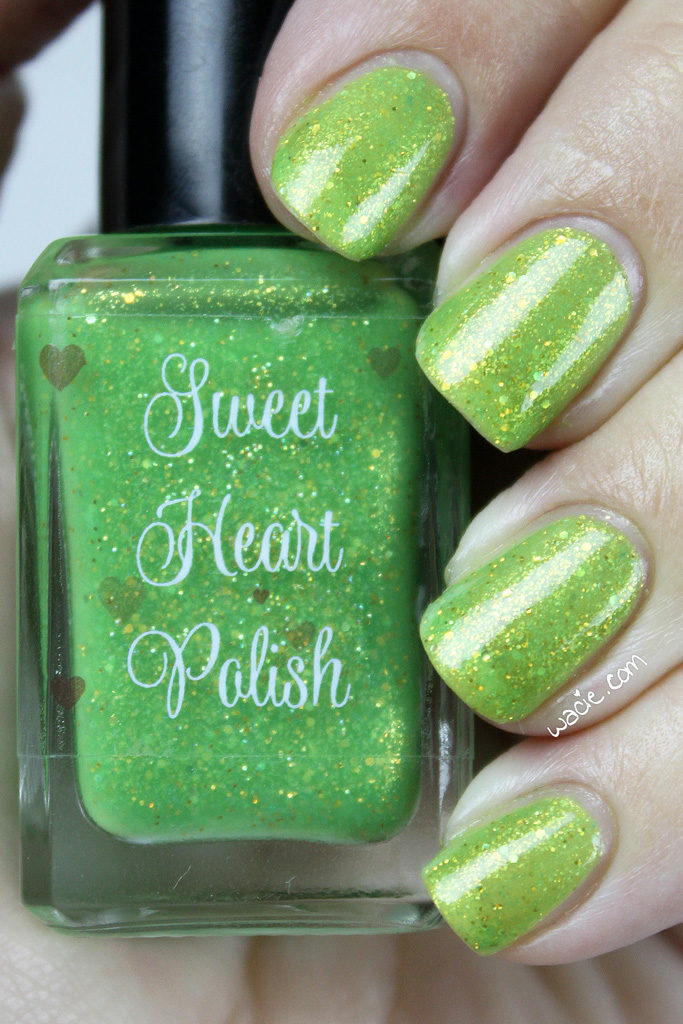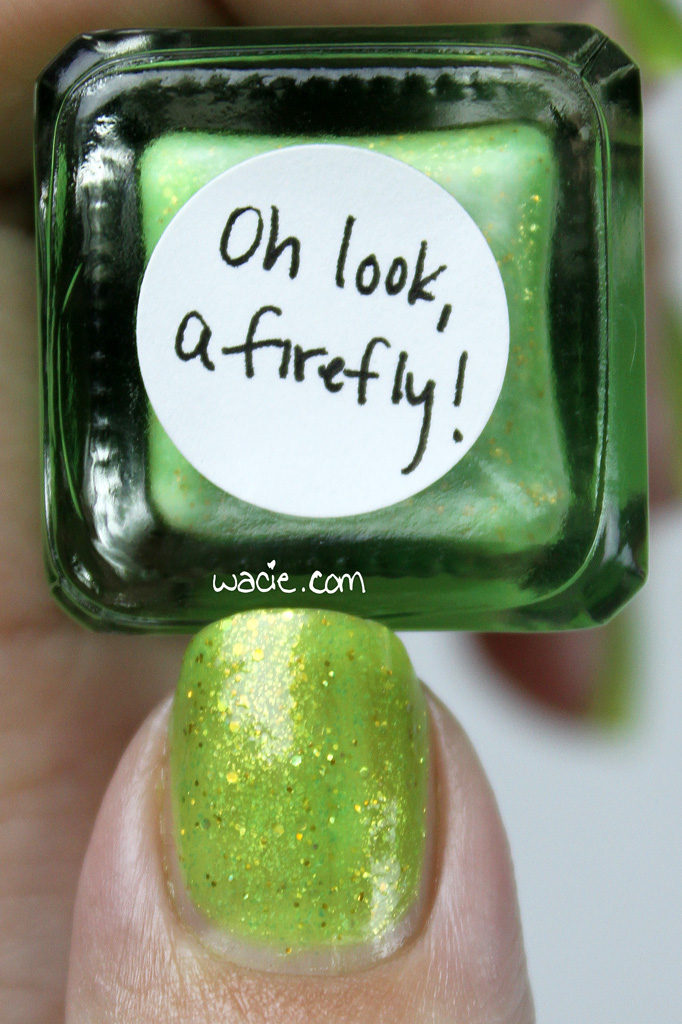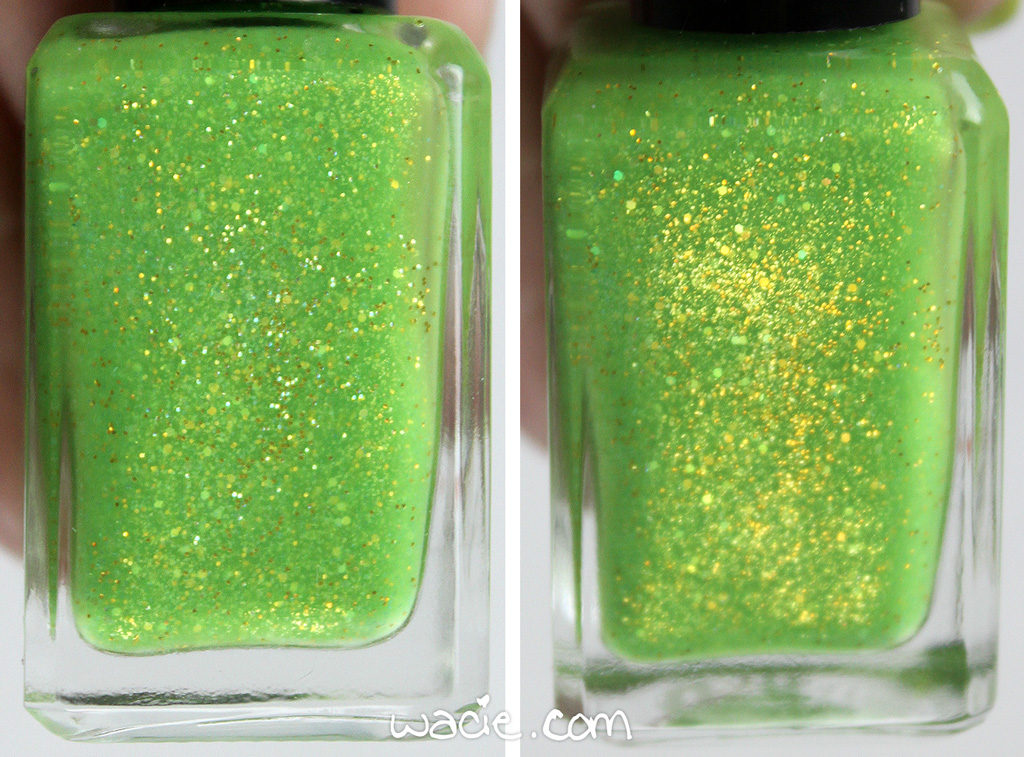 Oh Look, A Firefly is a lime green jelly filled with iridescent glitters and gold flakies. Application was good; the product consistency is perfect, being thick enough to suspend and distribute glitter without being goopy or sad. The green base is a very sheer jelly; nail lines are still visible even after three coats. The glitters are pretty fine and don't leave a texture when dry, though it does dry with a satiny finish. I used top coat for shine and extra protection.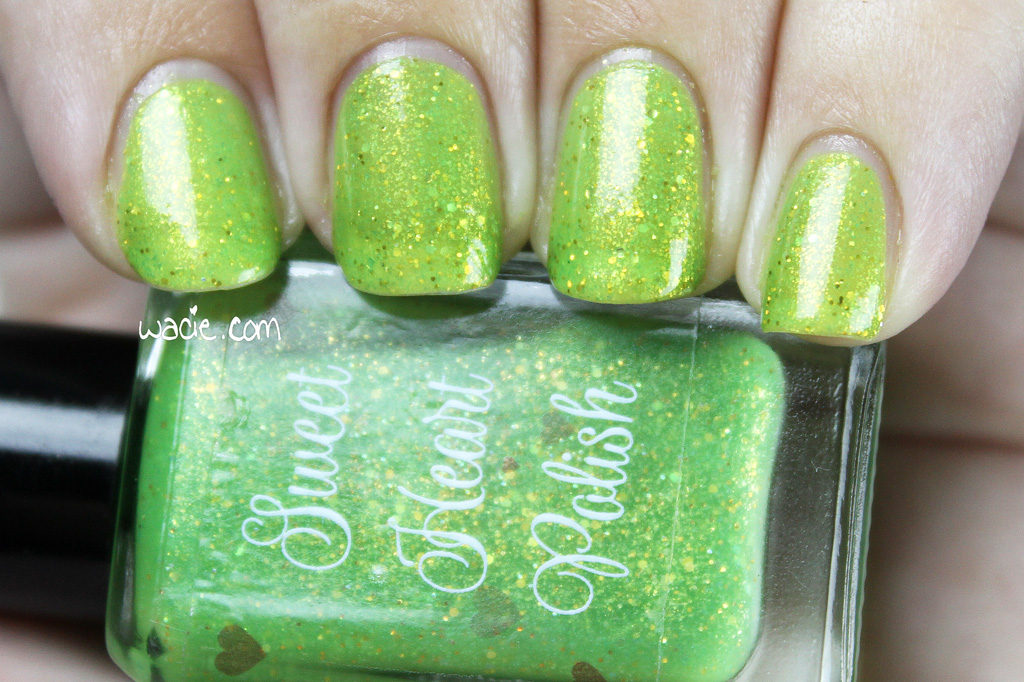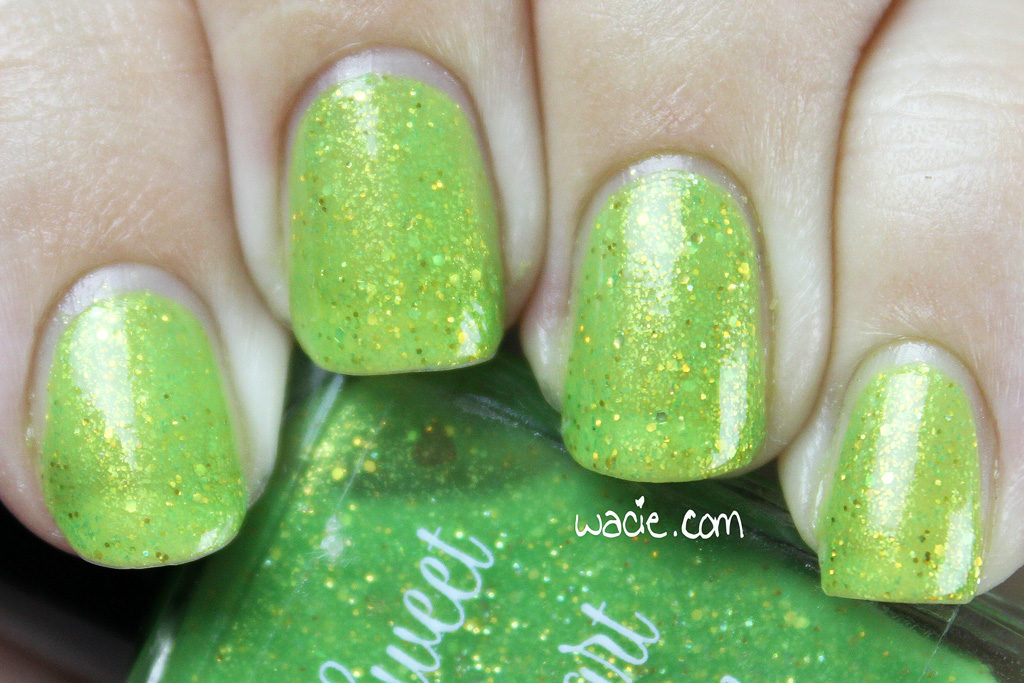 This polish really is Tinkerbell in a bottle. It's green, golden, and completely magical. I'm wearing it alone here, but it could be used as a topper over another green polish, maybe even a black one, and looks excellent with its original satin finish. It sounds like a really simple polish — it's made with some pretty basic ingredients — but it's a beautiful look and is a ton of fun to wear. Personally, I wanted more coverage, but that's not a huge gripe at all, I can deal with the sheer.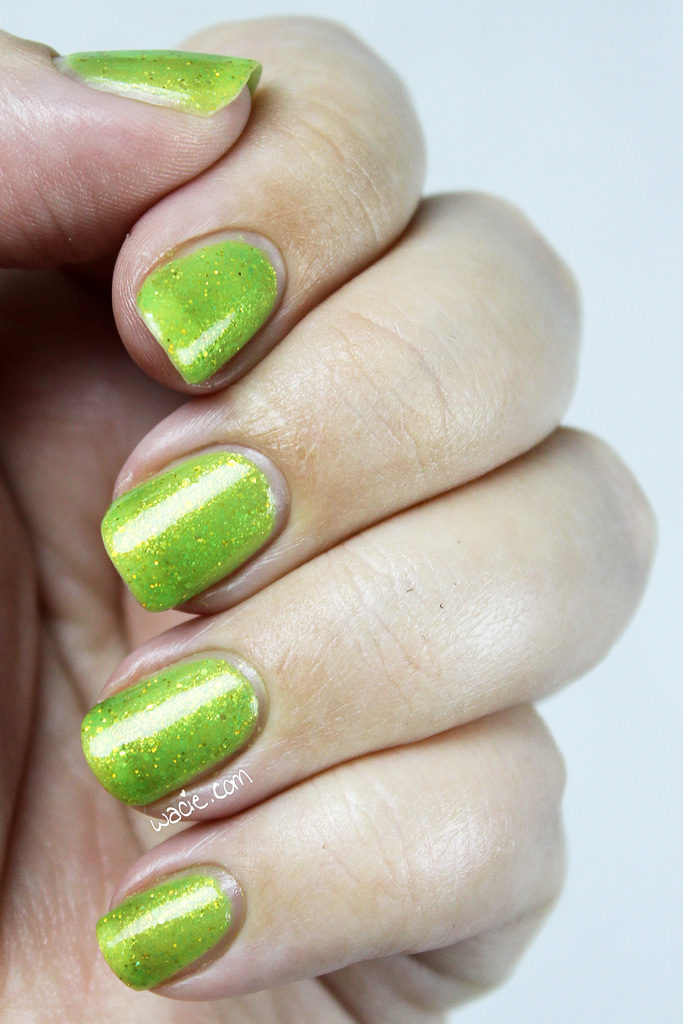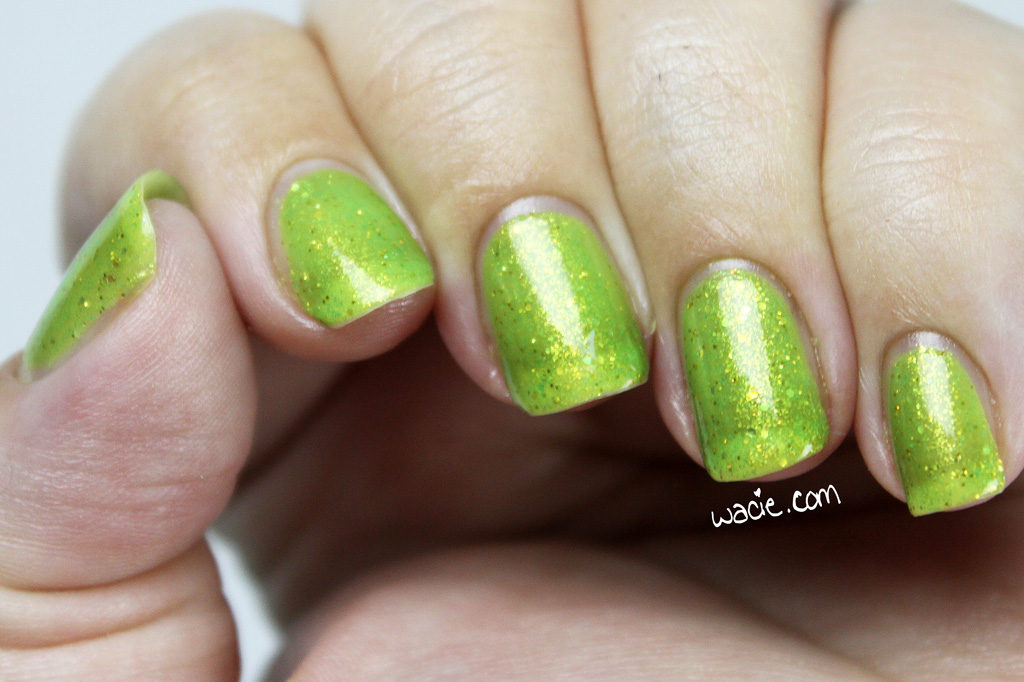 In the sunlight, the green looks a little washed out compared to the studio photos, but the glitter and sparkle is all there. These photos were taken in direct sunlight.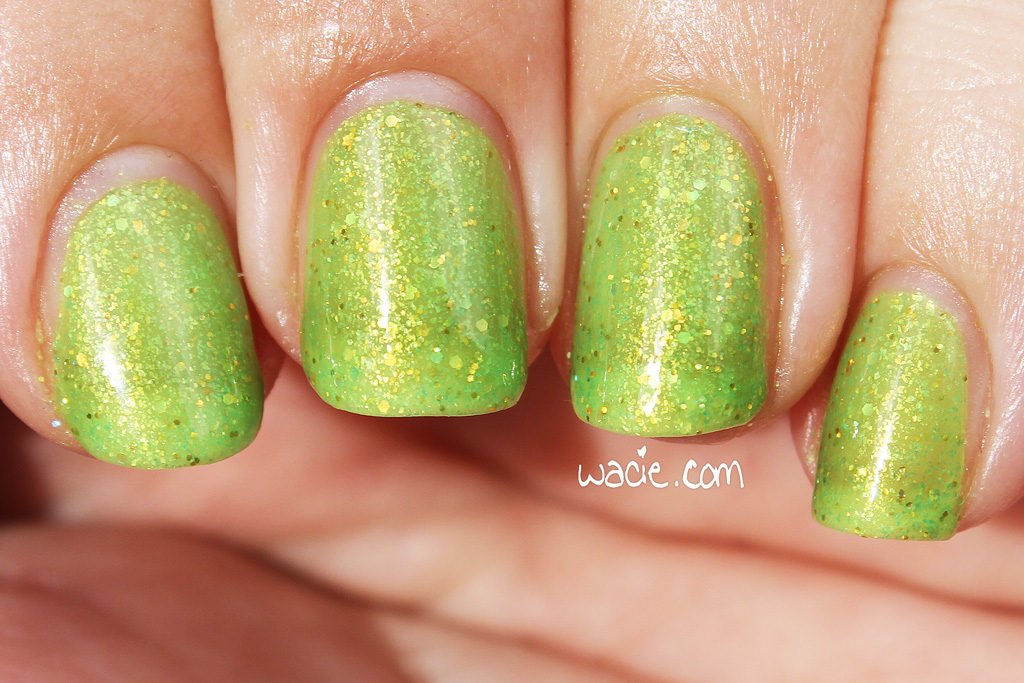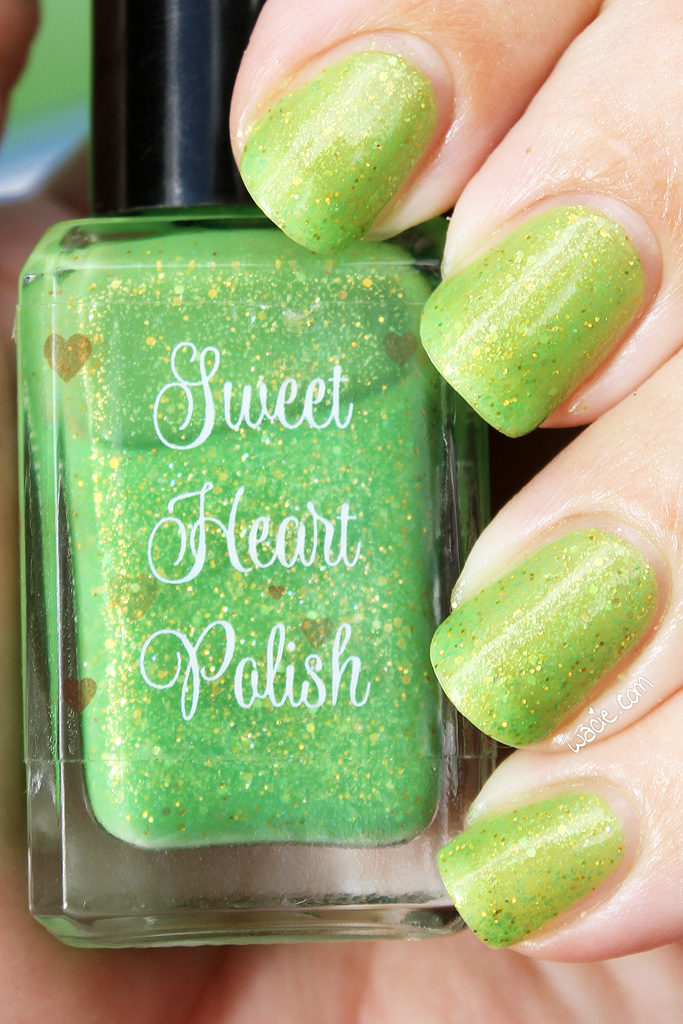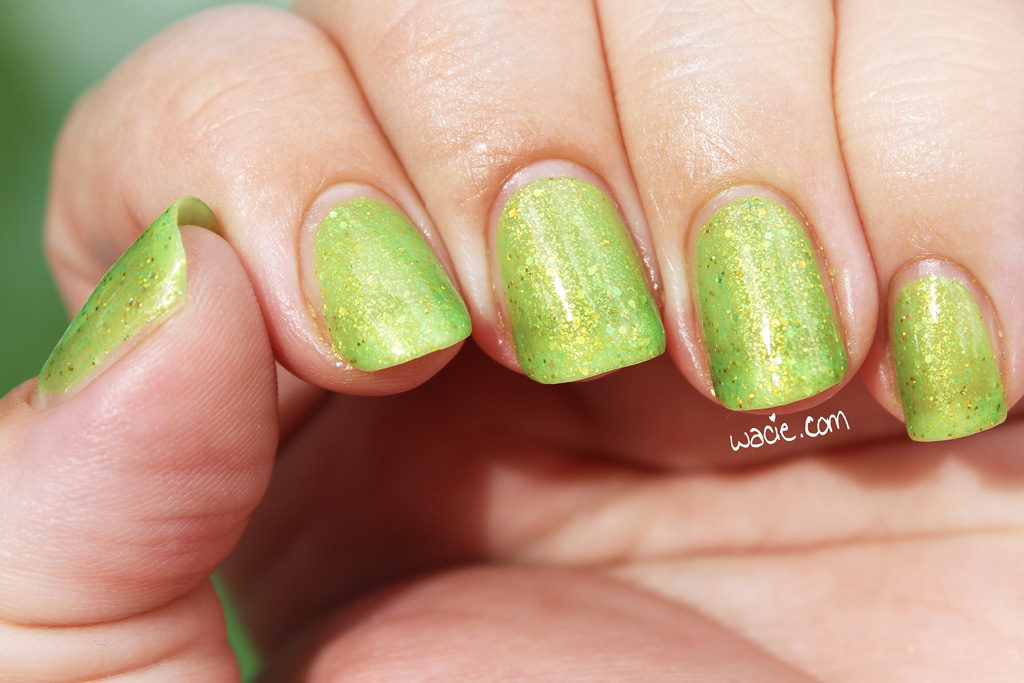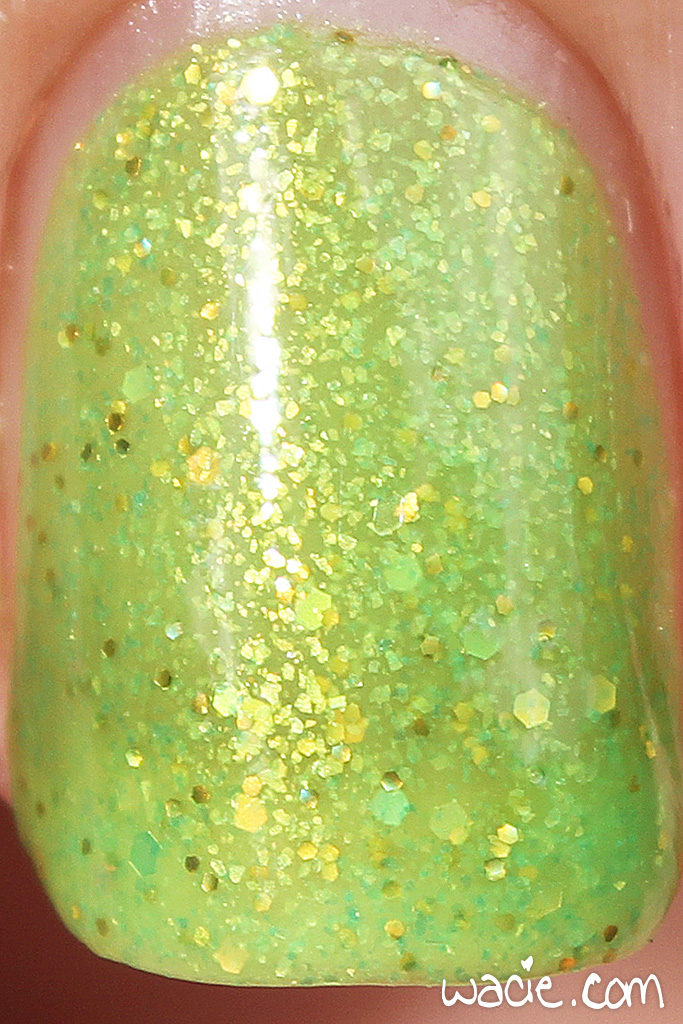 Oh Look, A Firefly is the second half of a sold-out Peter Pan collaboration with Blue-Eyed Girl Lacquer. This duo is sold out in both stores. Other Sweet Heart Polishes are available in their etsy shop.
I bought this polish myself.