Happy Saturday, reader! Today's swatch is another Blue-Eyed Girl Lacquer Siren, Sirens Are Made For Water, Not Snow. It's a summery take on a winter theme. I'm wearing three coats with one coat of Seche Vite top coat.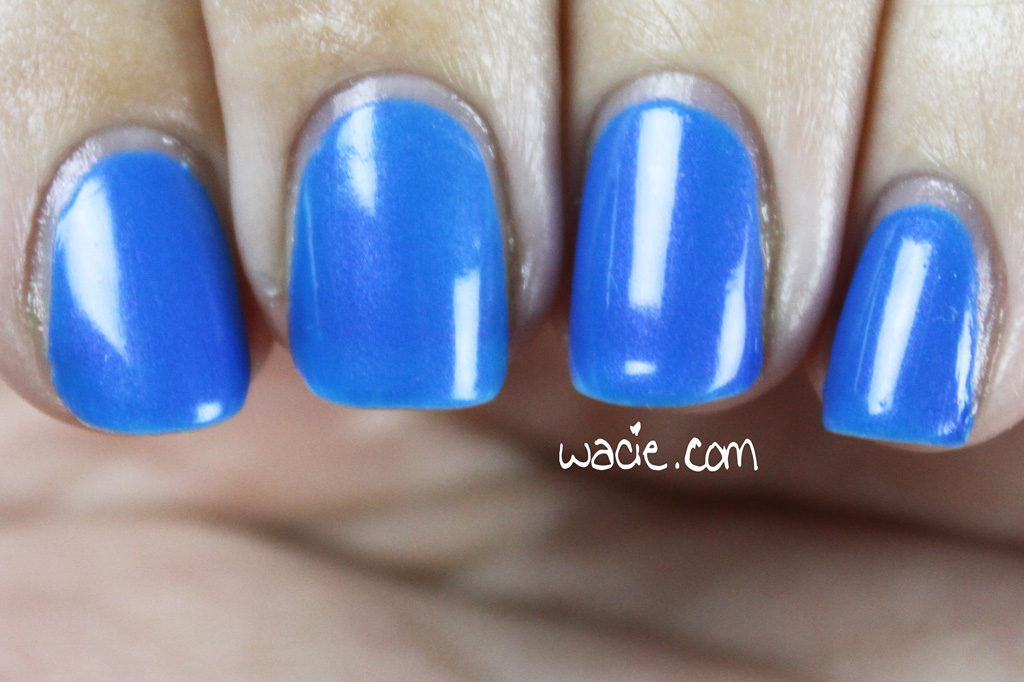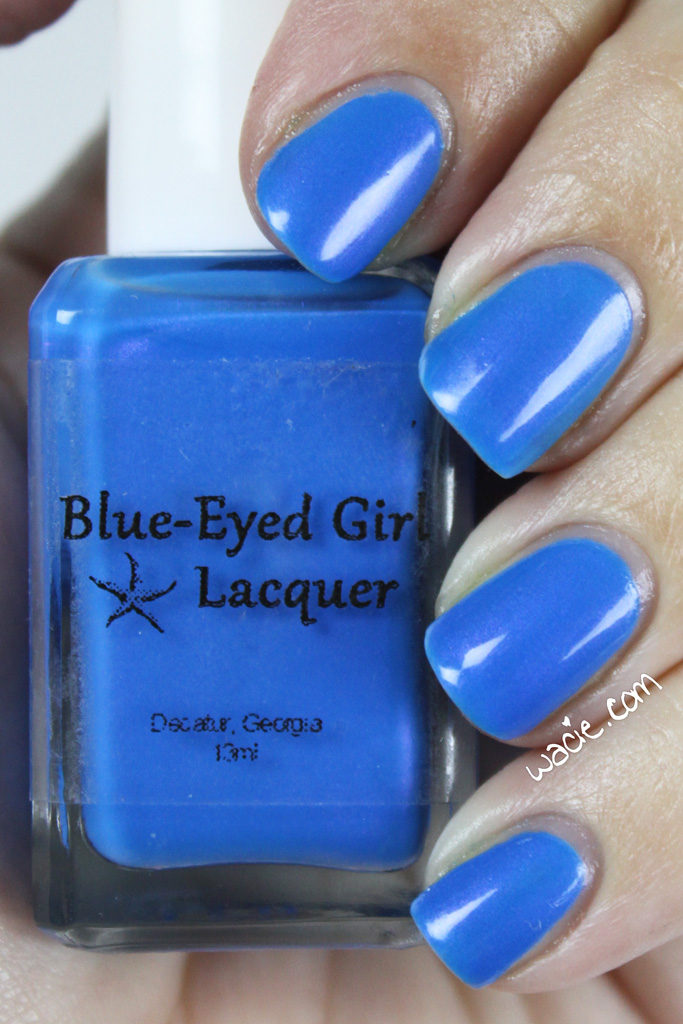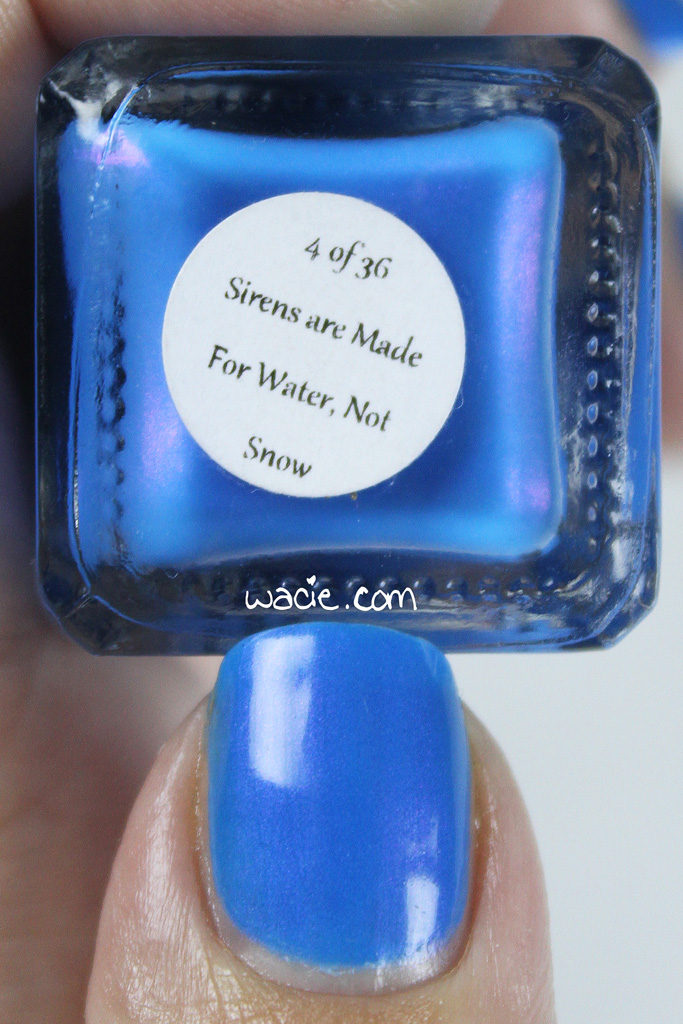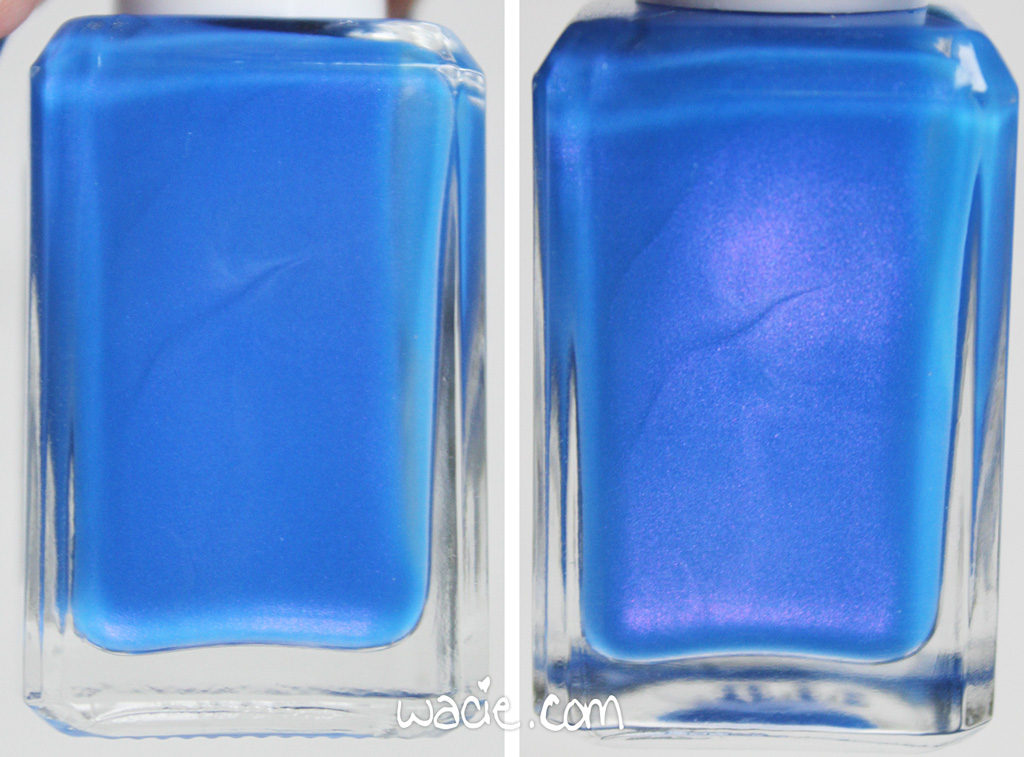 Sirens Are Made For Water, Not Snow is a bright blue creme with a strong purple flash. Application was good; product consistency was on the thin side for a BEGL, but was still easy to use. The first coat was worryingly thin and streaky, but it did even out by the third coat. It's still somewhat sheer; you can see a faint visible nail line in some photos. The purple flash shows up best in low lighting, but can be seen in any lighting condition, so long as the polish is facing the light. The polish dries with a smooth but satin finish; I used top coat for shine and protection.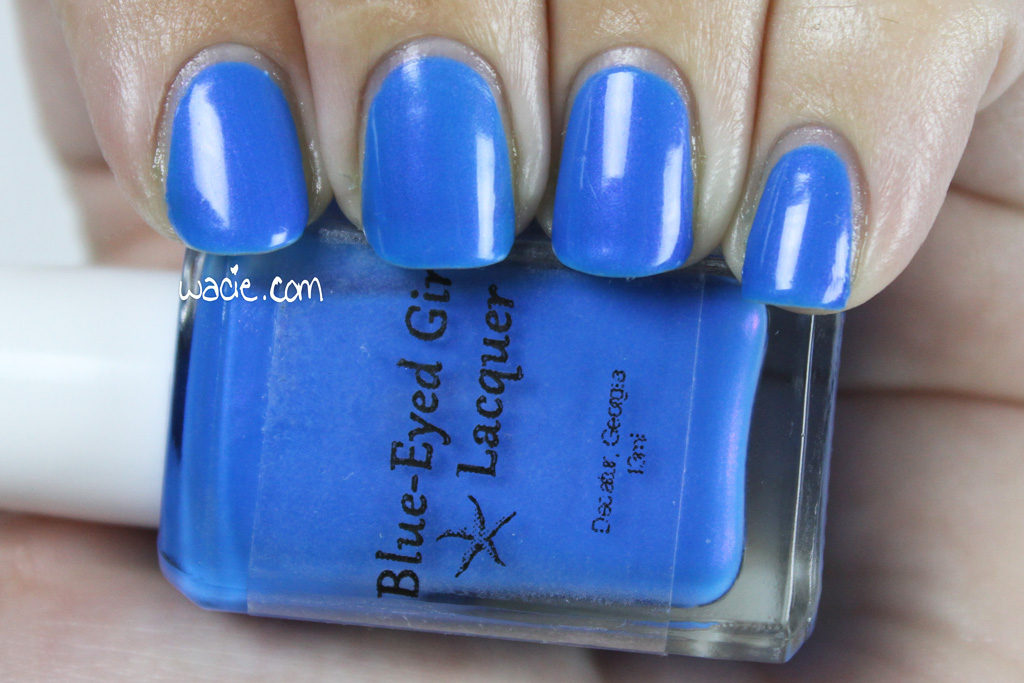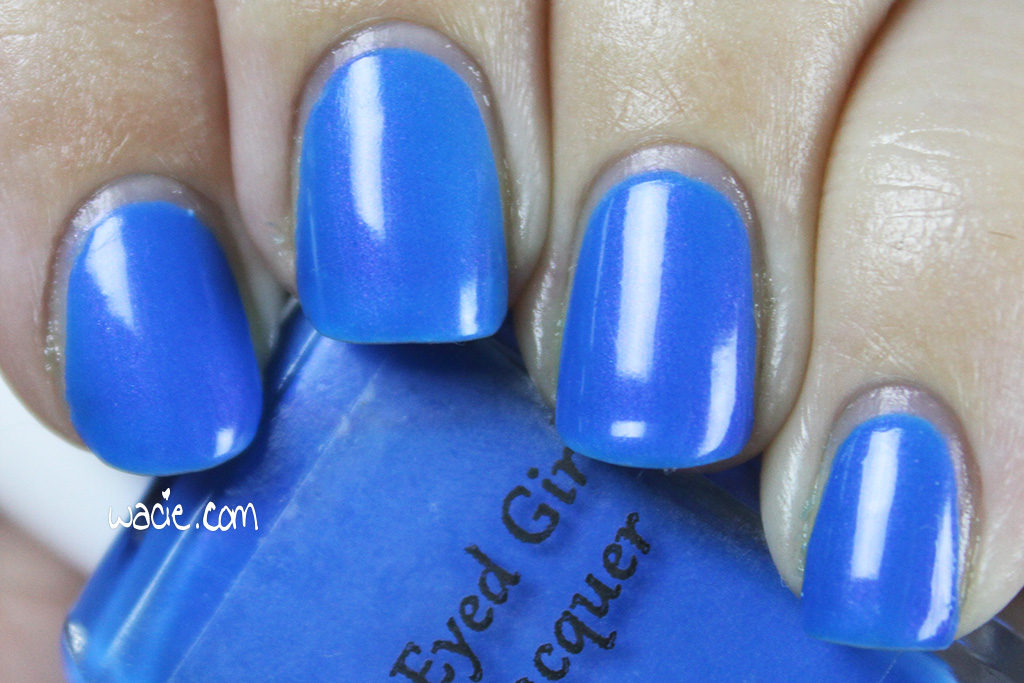 I love when BEGL does a polish that's seasonally unconventional. They do it pretty often and it's one of my favorite things about the brand. Of course they'd do a super bright blue for January, right? I kind of relate to it. By the time January rolls around, I'm thinking about spring. I'm thinking about halter tops and swimming pools and green leaves on trees. I am not a winter person and every year I dread its arrival. I totally get what this Siren is about.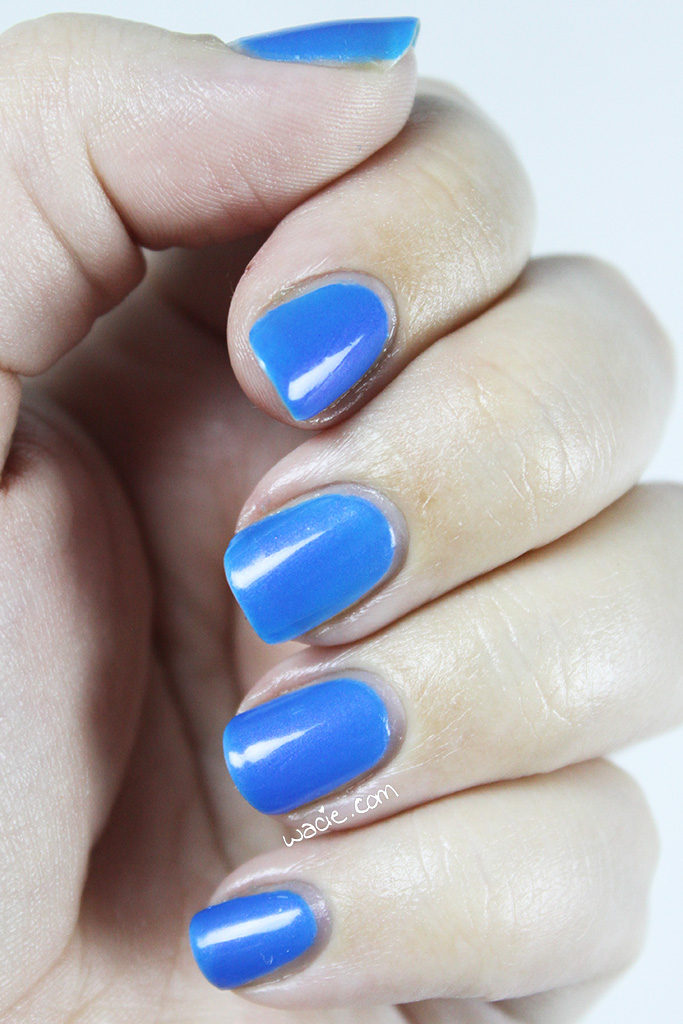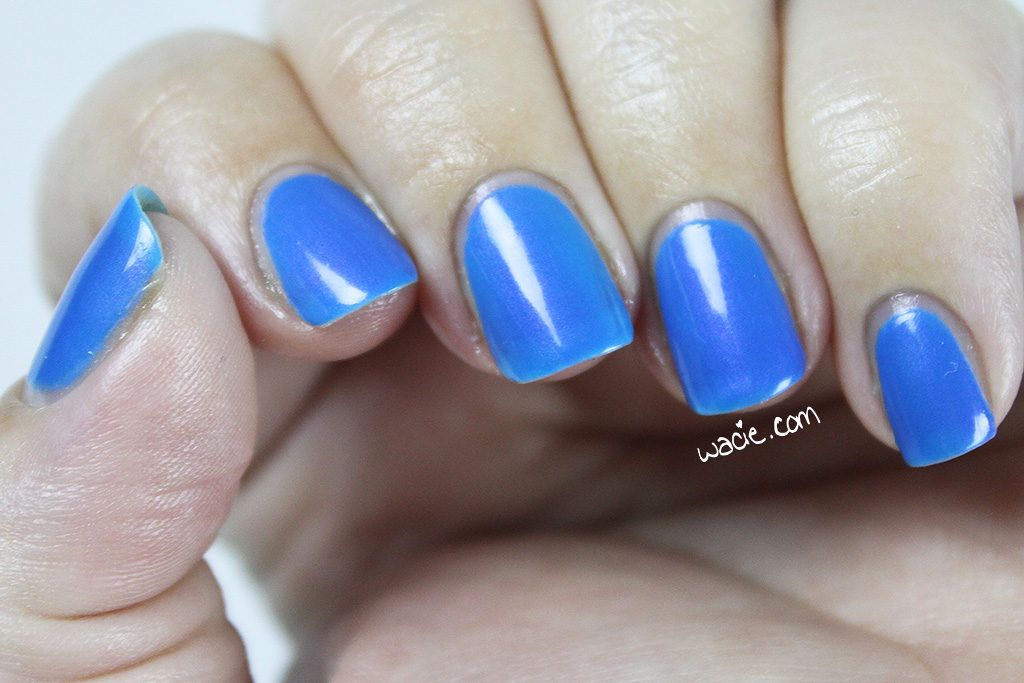 The purple flash in this polish was really difficult to capture. It definitely looks best in lower lighting; in my office, it's very strong. In the studio, it's there, but kind of latent. In bright sunshine, it's almost completely washed out. To me, though, the flash is just bonus; I'm completely in love with the blue creme itself. The following photos were taken in direct sunlight.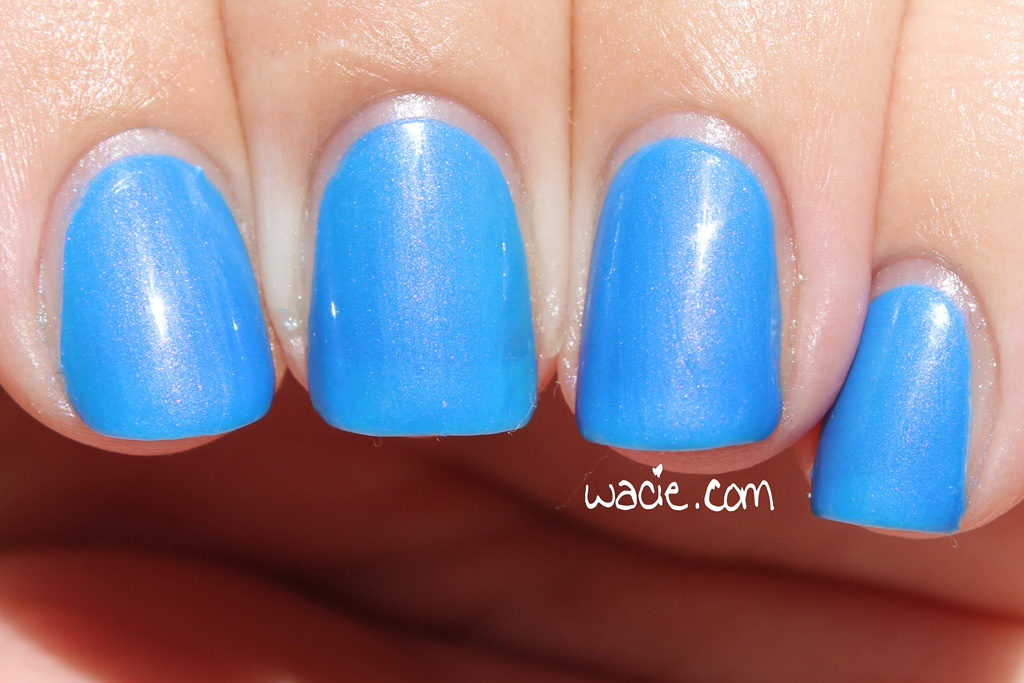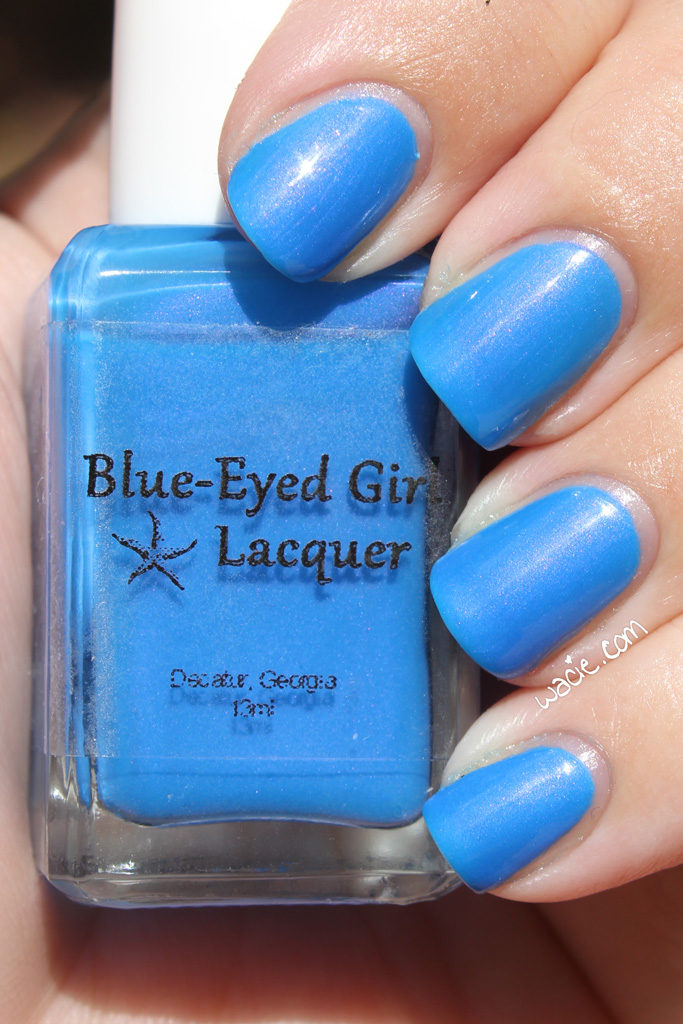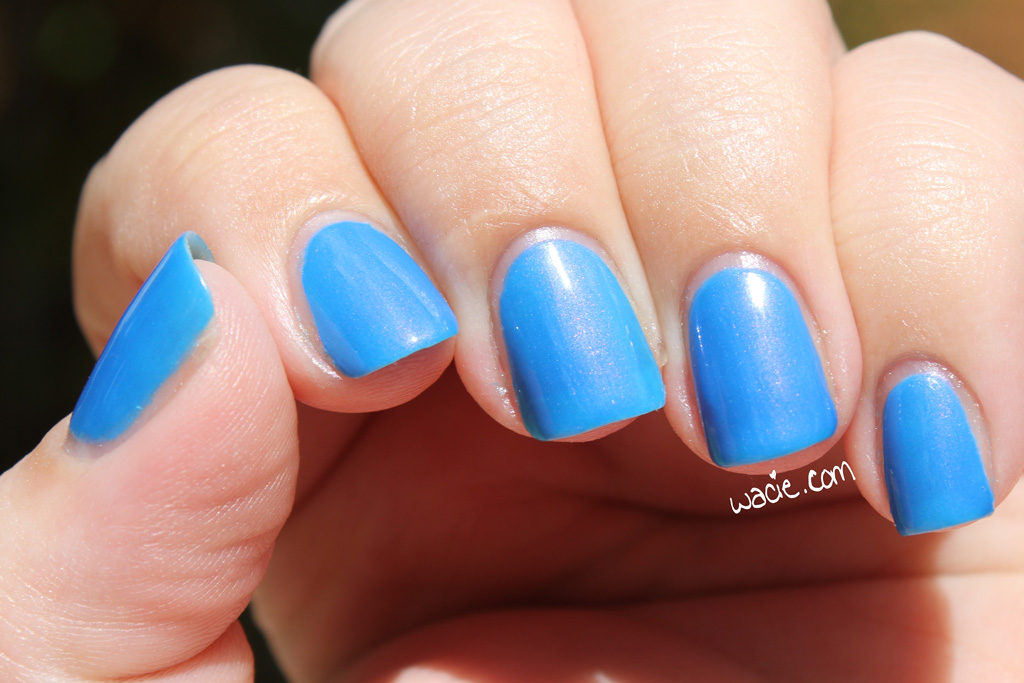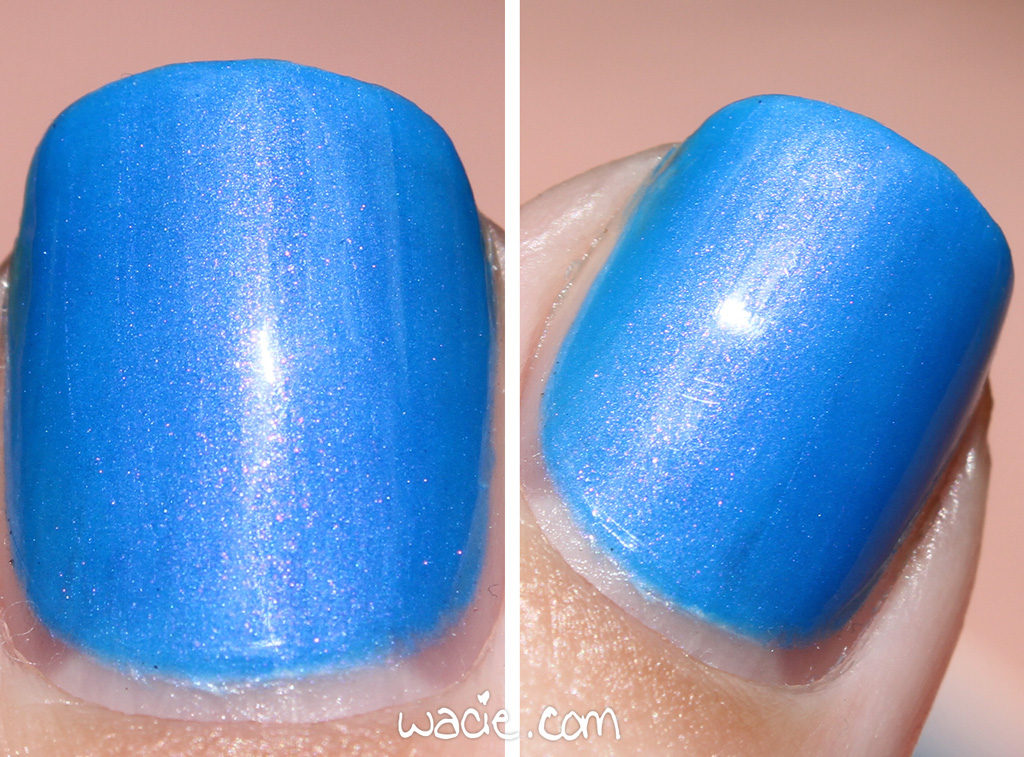 Sirens Are Made For Water, Not Snow was released in a numbered limited edition and has since sold out. Other Blue-Eyed Girl Lacquers are sold in their online shop, though they are still on a break.
I bought this polish myself.