It's Monday, and it's time for manicures! This week, I'm using the one Color Club Halo Hues polish I own. I gotta say, for a mass-market holo, it's pretty good! This is Beyond; I'm wearing three coats with one coat of Seche Vite top coat. All photos were taken in direct sunlight. Also, full disclosure: it's been raining most of the day, so when it stopped and the sun was actually shining, I ran outside before everything was totally dry and smudged my ring finger. I decided to just photograph it as-is instead of redoing it and risk losing the sunlight.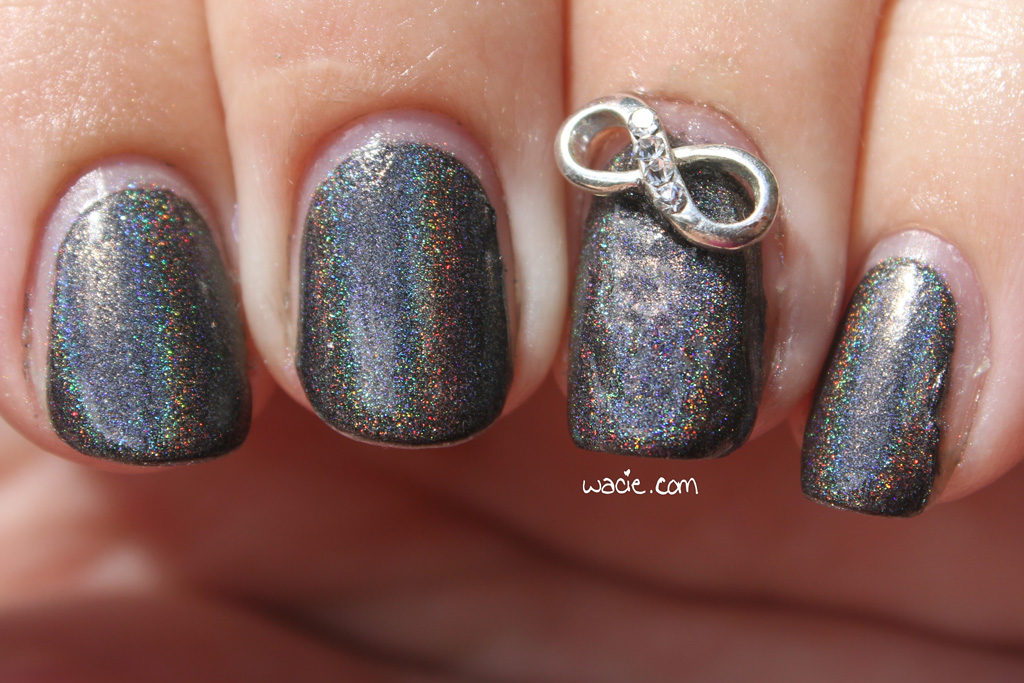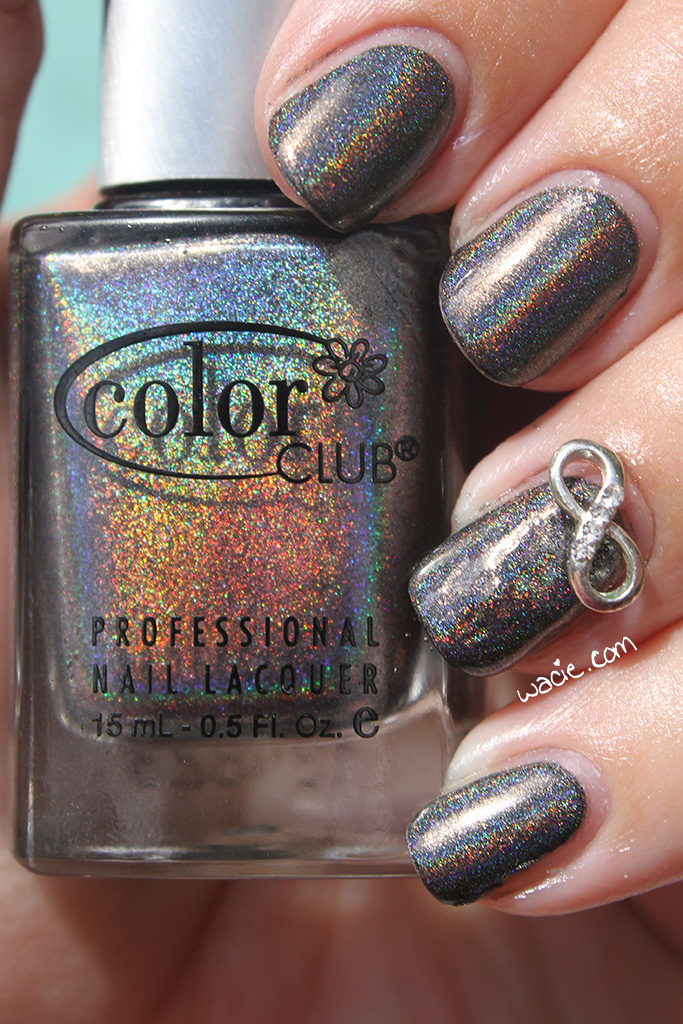 I remember the Color Club holos being a huge deal a couple years ago. They were easily the most accessible linear holo on the market at the time. I saw more of these in nail polish communities than actual indie holos. Beyond isn't the most unique polish; it's a warm gray holo, but still pretty comparable to early indie holos — Blue-Eyed Girl Lacquer's Don't Worry, I Don't Bite is one that comes to mind. Of course, that can work to its advantage, too; if you love those basic early holos but they've all been discontinued or reworked, these are certainly for you.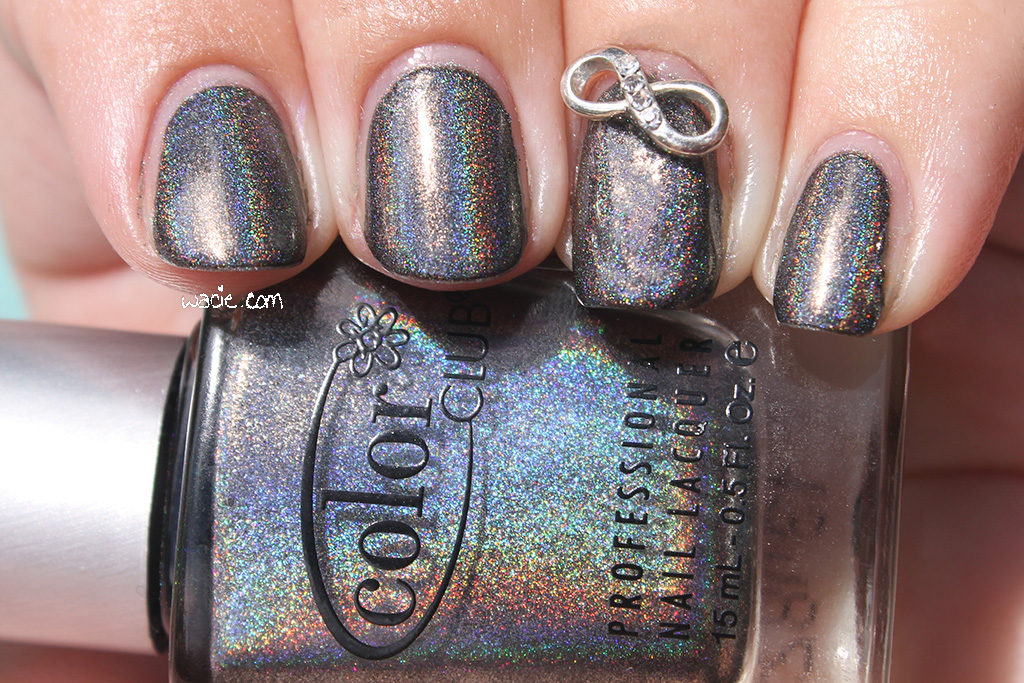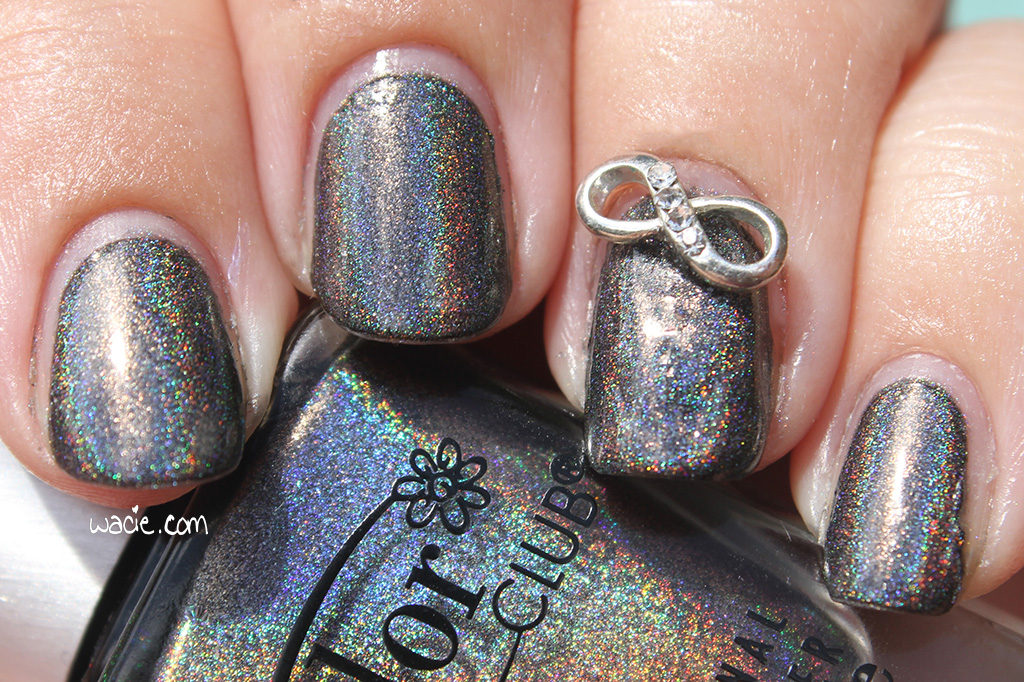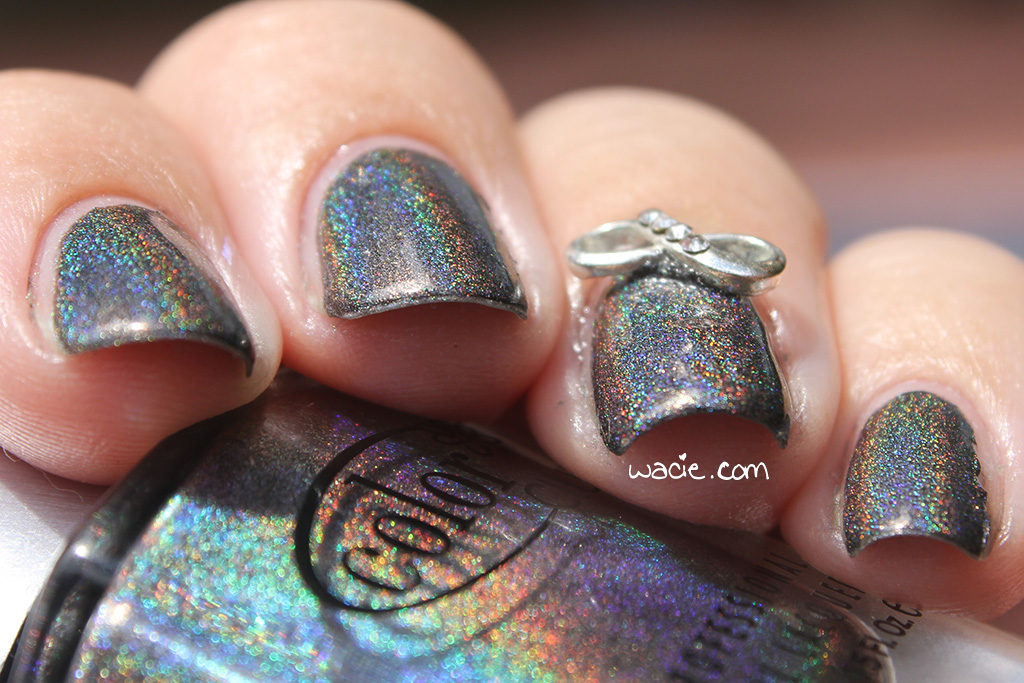 I think I actually bought this one on accident. I actually wanted Kismet, that dreamy silver holo from the same collection, and I goofed and got Beyond instead. Not that I'm complaining. I love wearing this, and I don't feel so guilty about using it so much as I do with the indie holos. I know I'd have a much easier time replacing this one than, say, a sought-after Enchanted.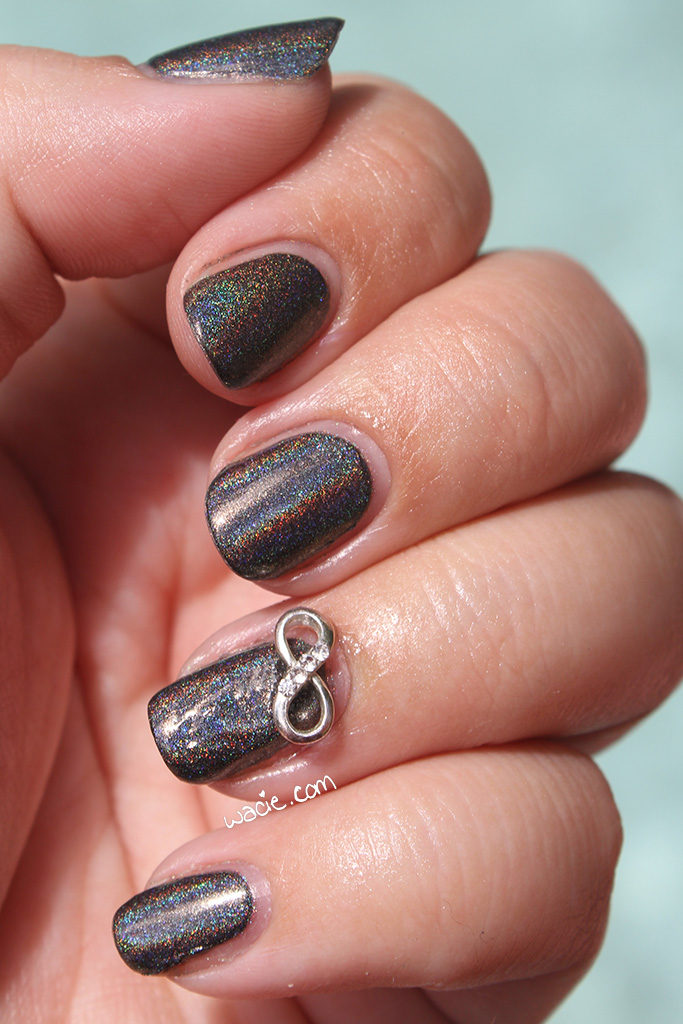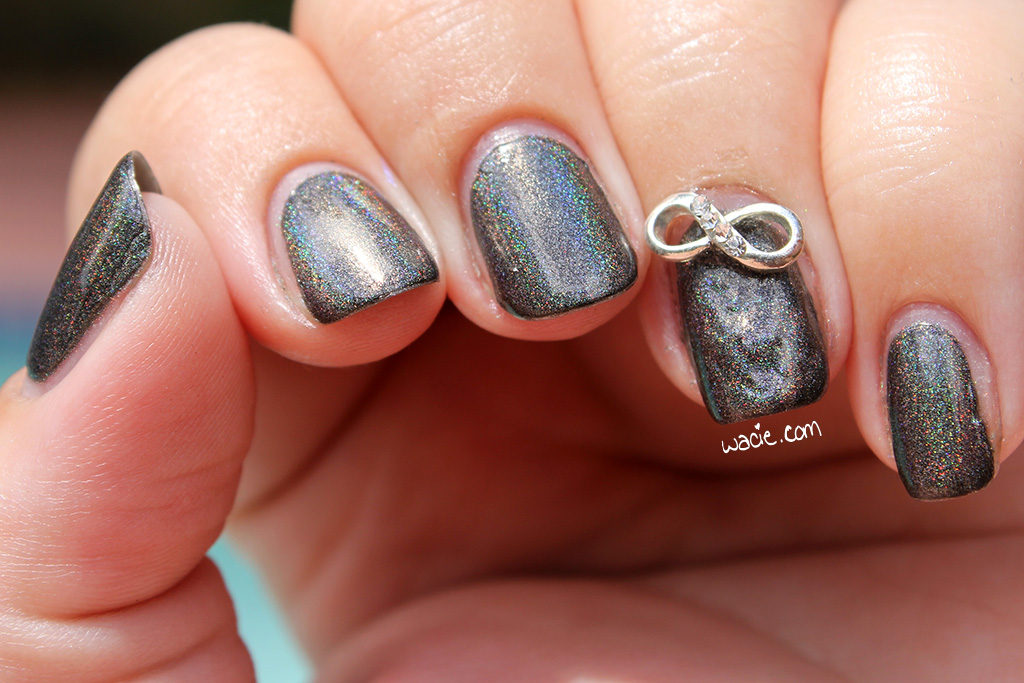 I'm still so sad about that smudge. It looks worse in real life than it does in photos; I ended up bumping it again on the way in and I'm probably going to redo it anyway just because it bugs me. I feel like a bad blogger for posting these — especially the macro — but as I write this, another bout of storminess is rolling through, and I know I did the right thing.
Beyond, Halo Hues, and other Color Club shades and products are available on ColorClub.com. The infinity loop bow is from Daily Charme.
I bought these products myself.