Welcome to a special post, reader! We've got a press sample! I was contacted by Influenster to review the Glow Stick highlighter from Marc Jacobs. It's a wonderful product, I'm happy to say! I was pretty wary of this at first. In general, I don't use highlighters. I'm quite oily, so I don't seek out dewy skin, it just happens naturally (and then some). I always equate dewiness with oiliness so I skip this step in my makeup routine. Learning to use the Glow Stick has certainly been a long-due makeup lesson.
The packaging is sleek, almost to the point of sterility. It works like a deodorant stick; the cap pops off, and you turn the dial at the bottom to raise the product from the tube. Ease of use is definitely something Glow Stick has going for it. From here, you can apply it any way you wish: you can pick some up on your fingertip or favorite brush, or you can apply it directly.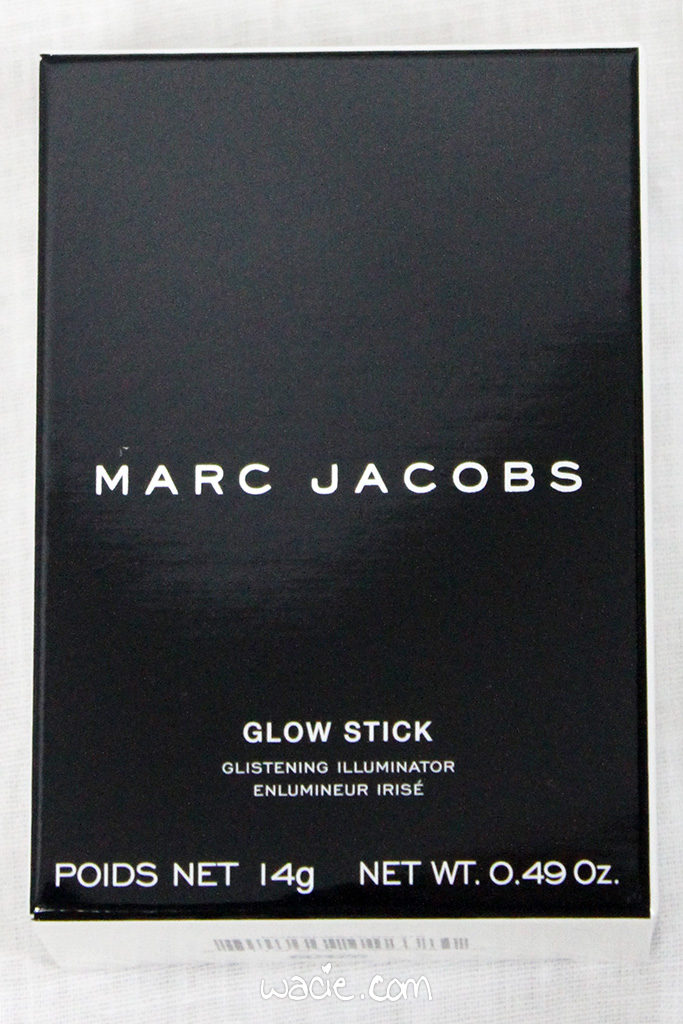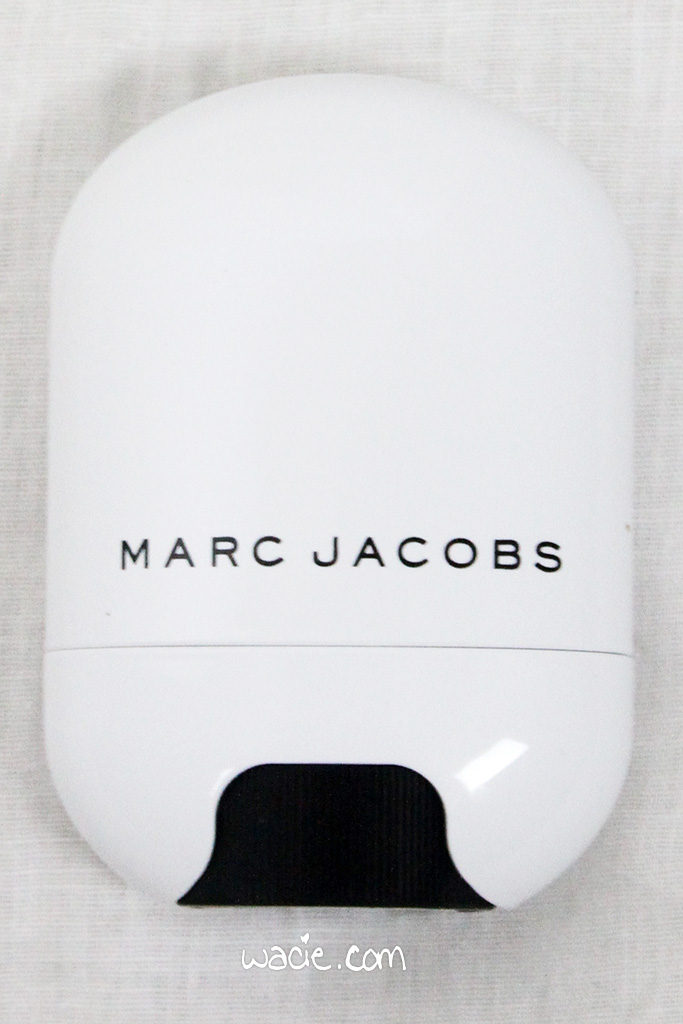 The stick itself is pretty creamy, but it's very blendable. I find myself avoiding anything that's too creamy, not only because it's oily, also because it tends to disturb any powder products I've already used. Glow Stick blends easily into my powder, going undetected to the touch, leaving behind only the white-gold shimmer. I'll also mention that there's not a very strong scent to it, that's a huge plus for me as well. I'm really digging the formula.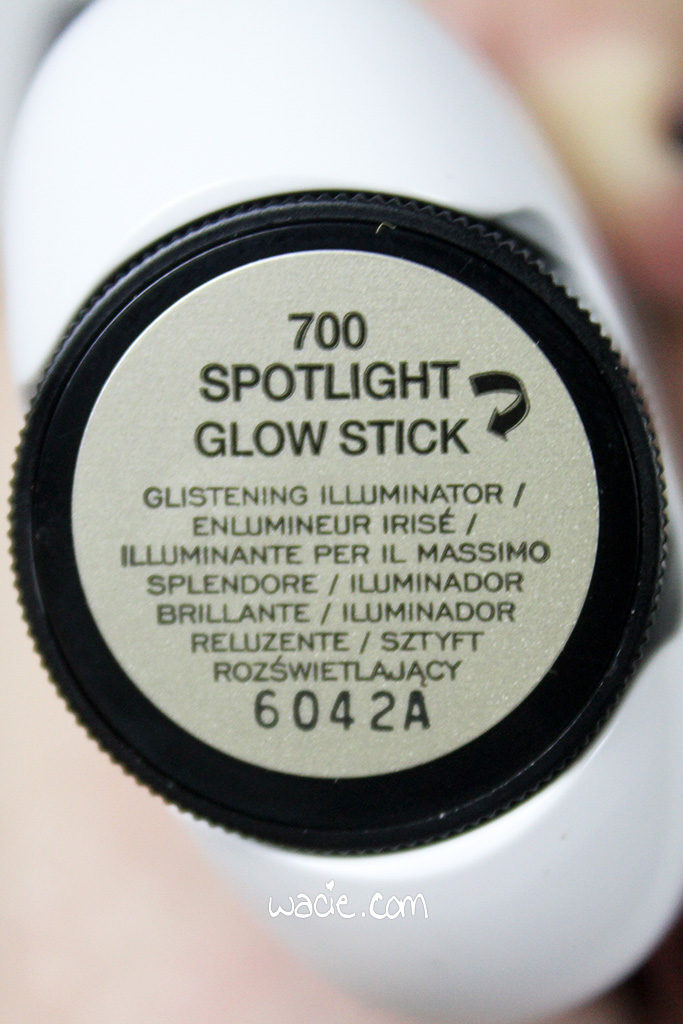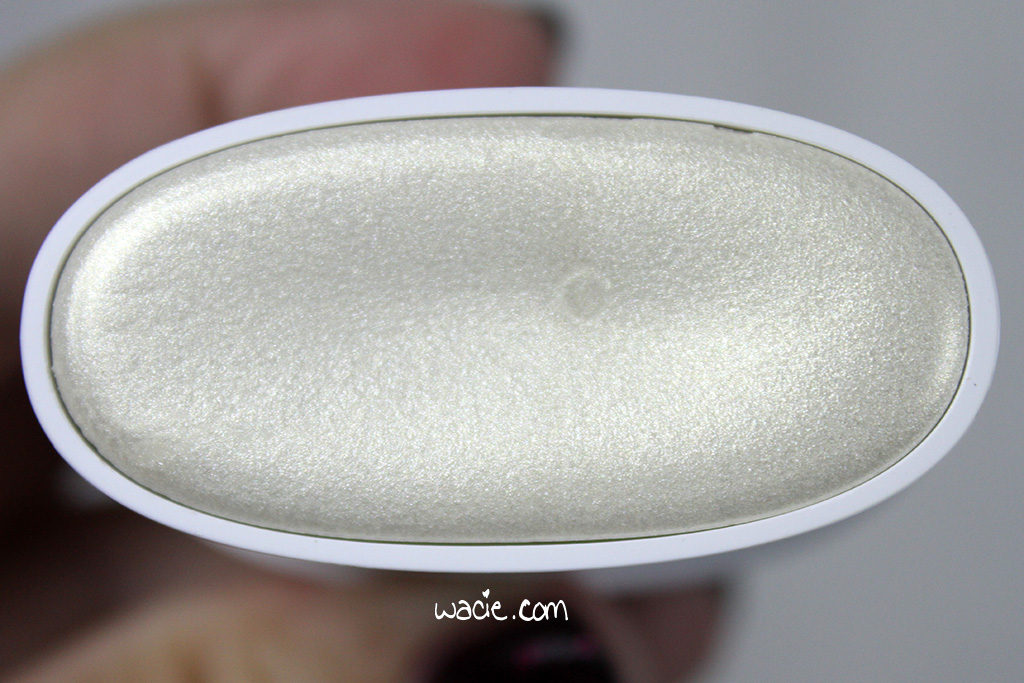 For this look, I applied Glow Stick directly on my cheekbones, above the brow, and my chin, with my fingers on the bridge of my nose and my brow highlight, and with a lip brush around my Cupid's Bow. I also used a clean brush to blend it out. As you can see, the coverage is buildable and you can use as much or as little as you need. As I mentioned, I used it very sparingly so as not to be lit up like Christmas morning.
So here are the issues I have with it. The products I already use are pretty luminous, and I feel like it's a little redundant, at least for the summer. In the winter when I'm not as oily and my matte foundation makes me look a bit flat, I might use it more then. Also, it only comes in this one shade, which works well for me, but may not be the best option for people of color. Lastly, I need to mention that it retails for $42 at Sephora, which probably would have deterred me if I were buying it myself. It is a Marc Jacobs product, so that's to be expected. Seeing as how sparingly I'll use this, though, it will last me virtually forever, so maybe it would actually be a pretty good bargain.
Glow Stick and other Marc Jacobs Beauty products are sold at Sephora.
Other products I used in this look:
Face:
Dr. Jart+ Premium Beauty Balm SPF 45
NYX Color-Correcting Concealers (yellow and green)
Revlon Photoready powder in Translucent
Benefit Dallas bronzer
Marc Jacobs Beauty Glow Stick
Anastasia Beverly Hills Clear Browl Gel
Eyes:
Urban Decay Primer Potion in Sin
Urban Decay eyeshadows Foxy and Suspect, found in the Naked 2 palette
Urban Decay 24/7 Waterproof Liquid Liner in Perversion
Maybelline Great Lash waterproof mascara
Lips: Burt's Bees Lip Crayon in Sedona Sands
Earrings: ABC Stores
The Marc Jacobs Beatuy Glow Stick was provided by Influenster for an honest review. All other products were purchased myself.