Happy Saturday! Today's polish is Grandpa from Blue-Eyed Girl Lacquer. I'm afraid I couldn't do this polish any justice, because it is full of tiny magnificent flakies. I'm wearing three coats of Grandpa with one coat of Seche Vite top coat.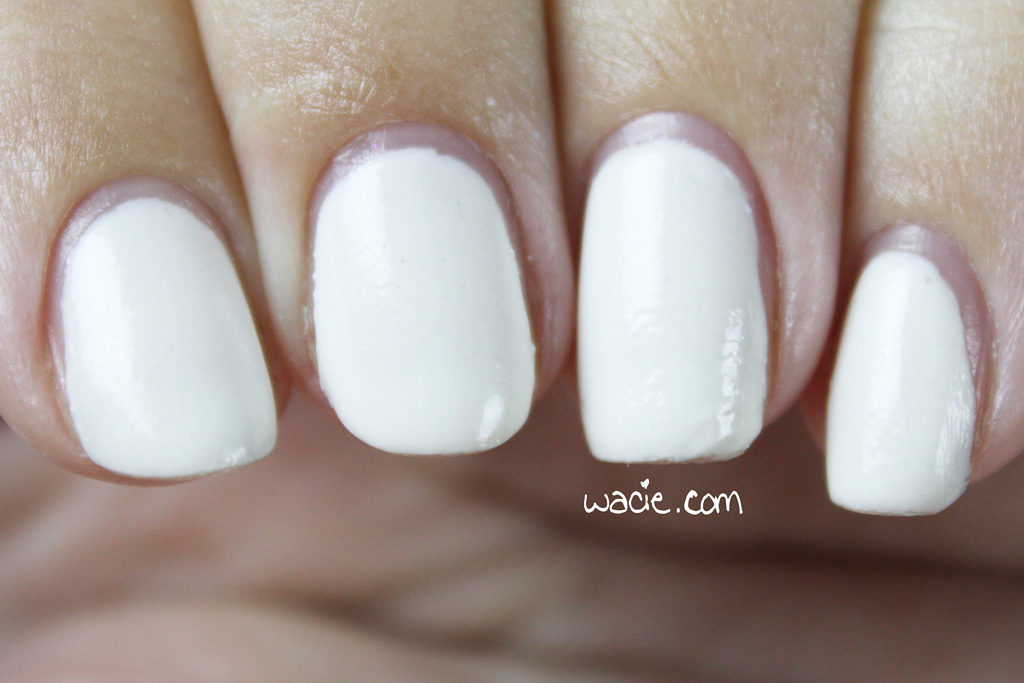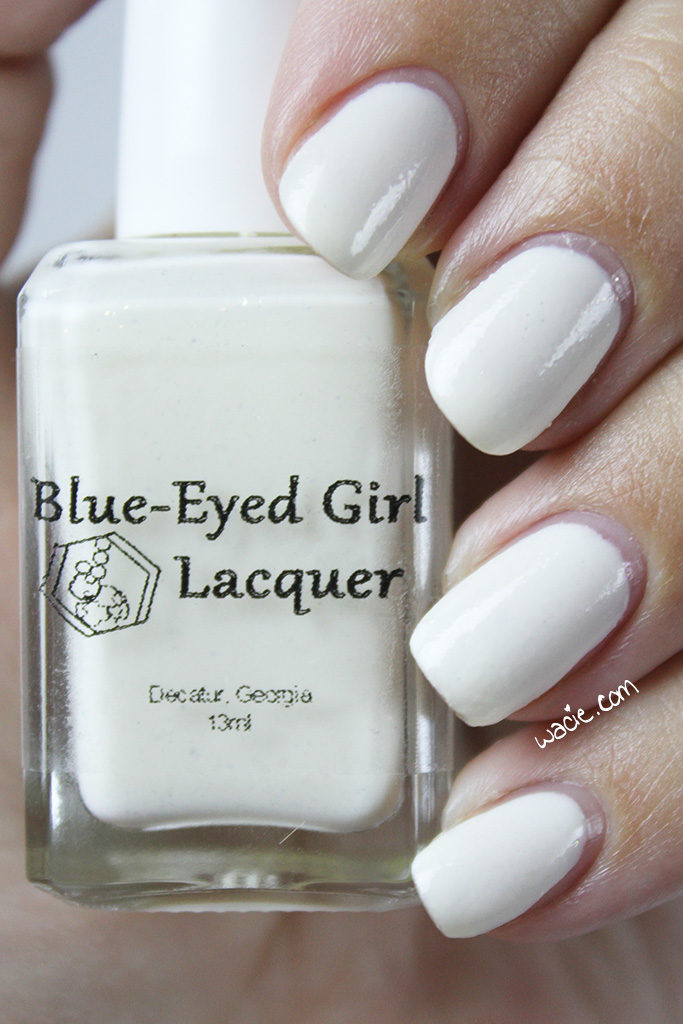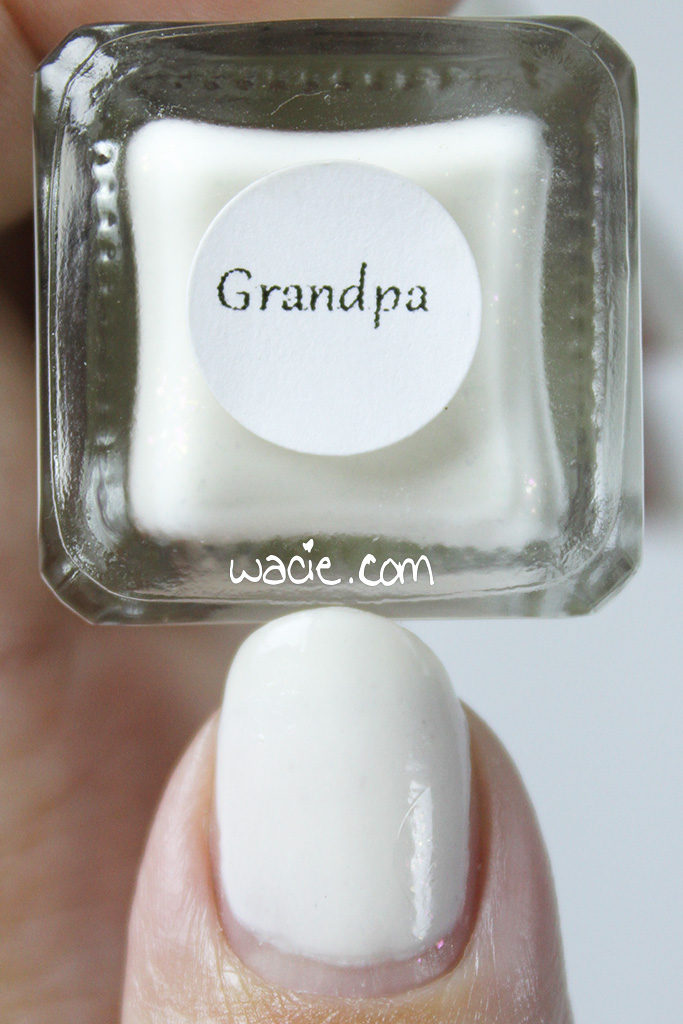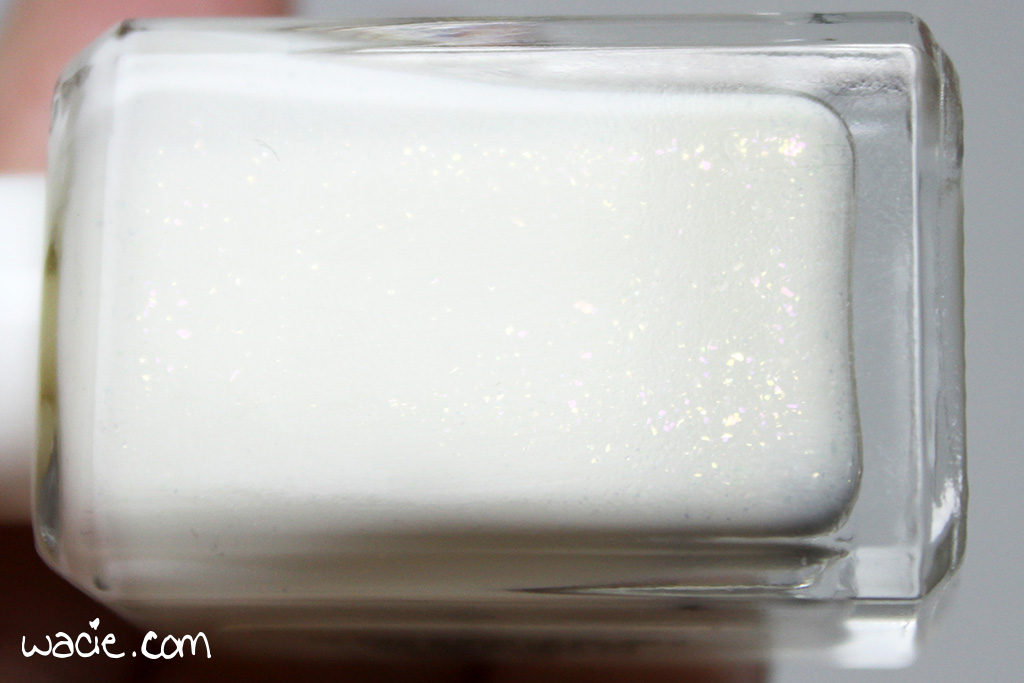 Grandpa is a white creme with pink and gold iridescent flakies. Application was easy, especially for a white polish; the first coat went on nicely without streaks or bald spots in the color, and was about halfway opaque. The second coat achieved perfect opacity. I hesitate to say "full opacity", because even after the third coat, there was still slight squishiness left. However, it's still opaque enough that the flakies aren't readily apparent — in fact, I sometimes forgot they were there. It was only when the light hit them just right that they were noticeable. The polish dries quickly and with a smooth, semi-glossy finish; I added top coat for shine and extra flakie visibility.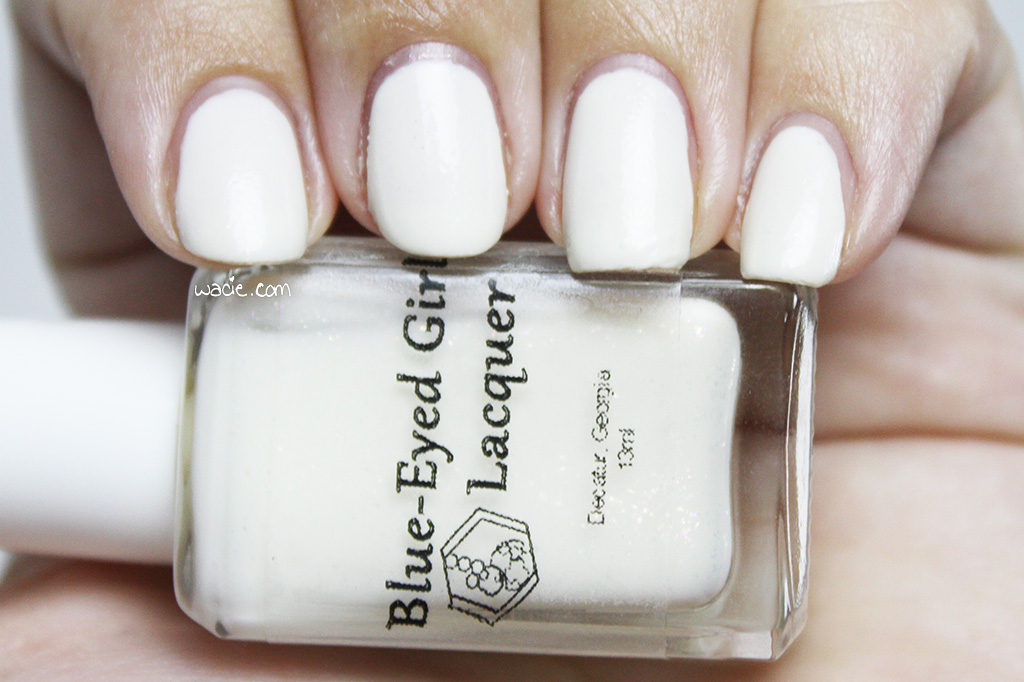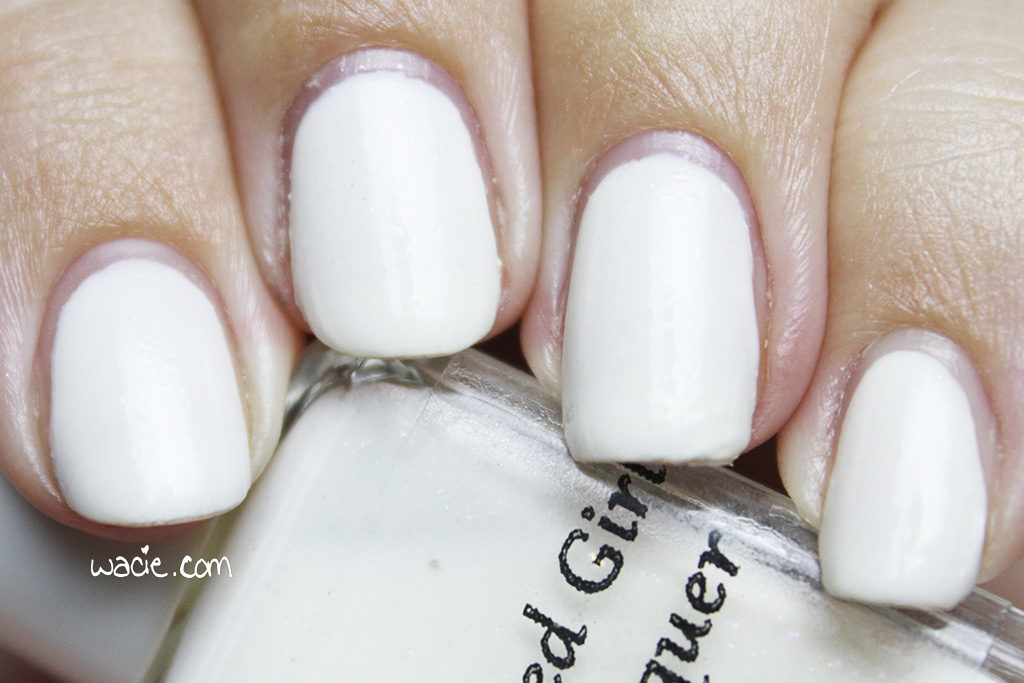 As I mentioned, because the flakies disappear so well into the creme, it was hard to get good photos of it. They're much easier to see in person. In some of these photos, if you look where the glare is, that's where you'll see the flakies, but even then, they're tough to spot. This reminds me of another BEGL polish, Purple Phlox, that had these teeny iridescent glitters blended in that often went undetected. They were like tiny little secrets on my nails.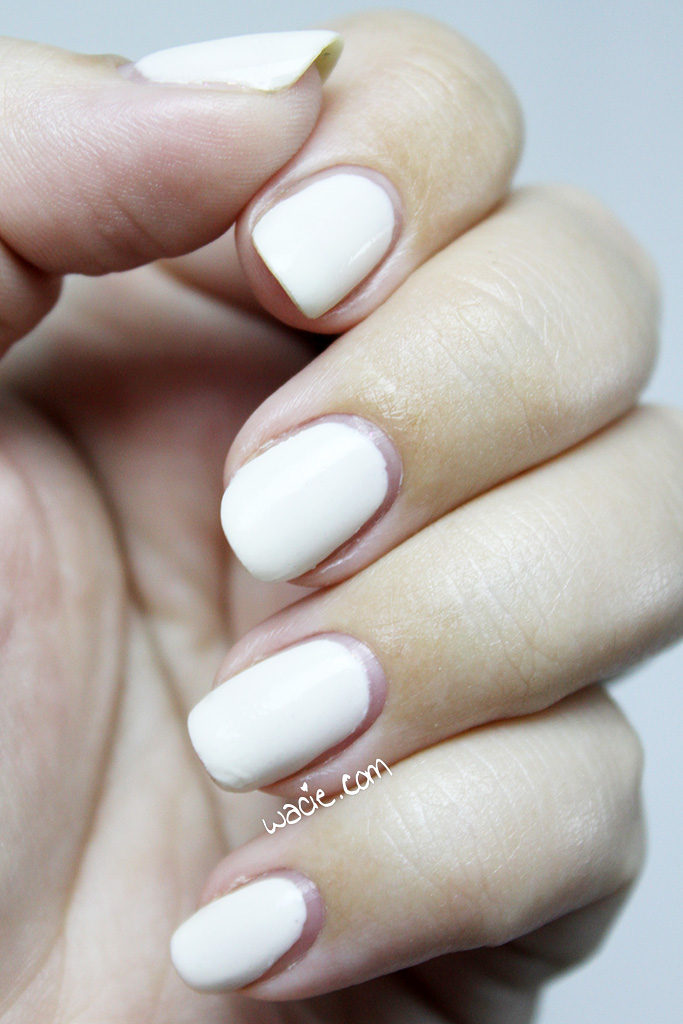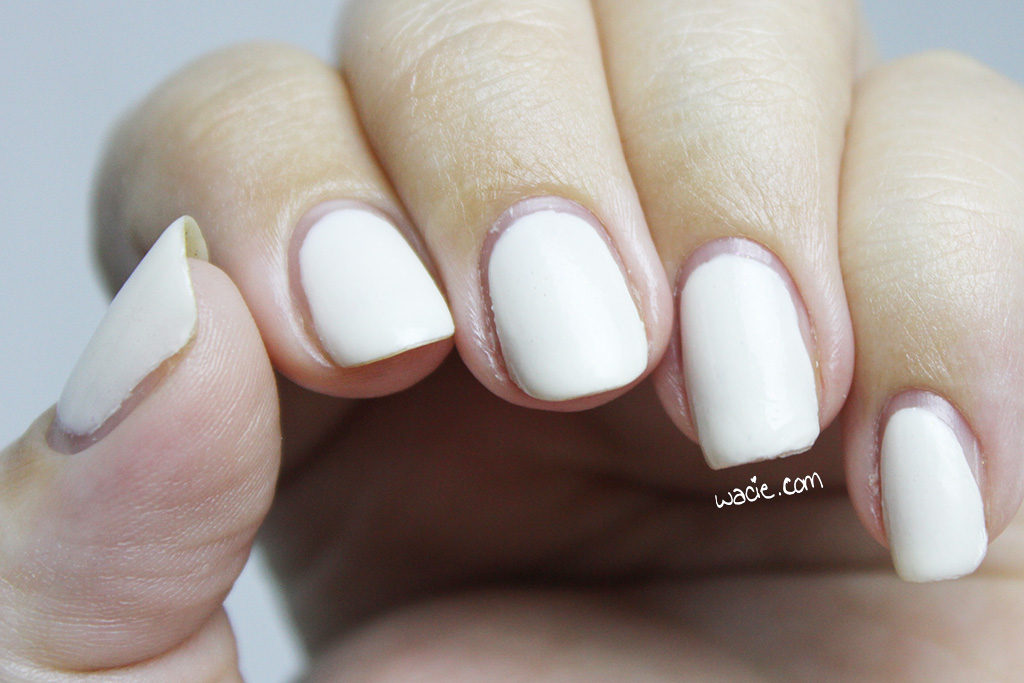 In direct sunlight is where I saw them best. The second photo in this set has the most flakie glow, I think. I love this polish, it's the perfect base for nail art but with a tiny oft-hidden sparkle.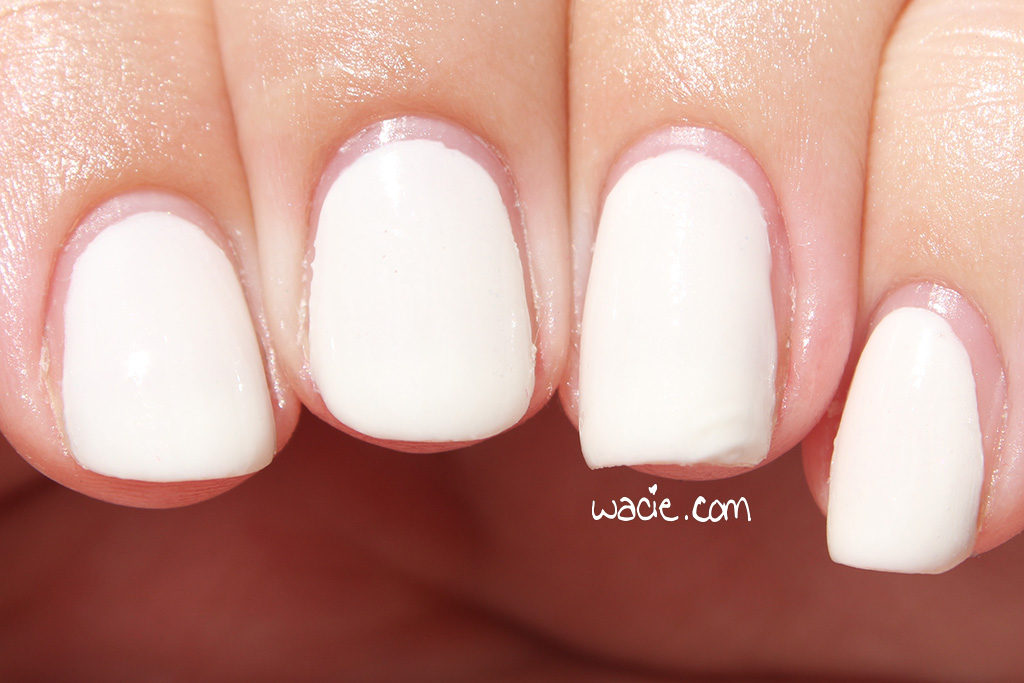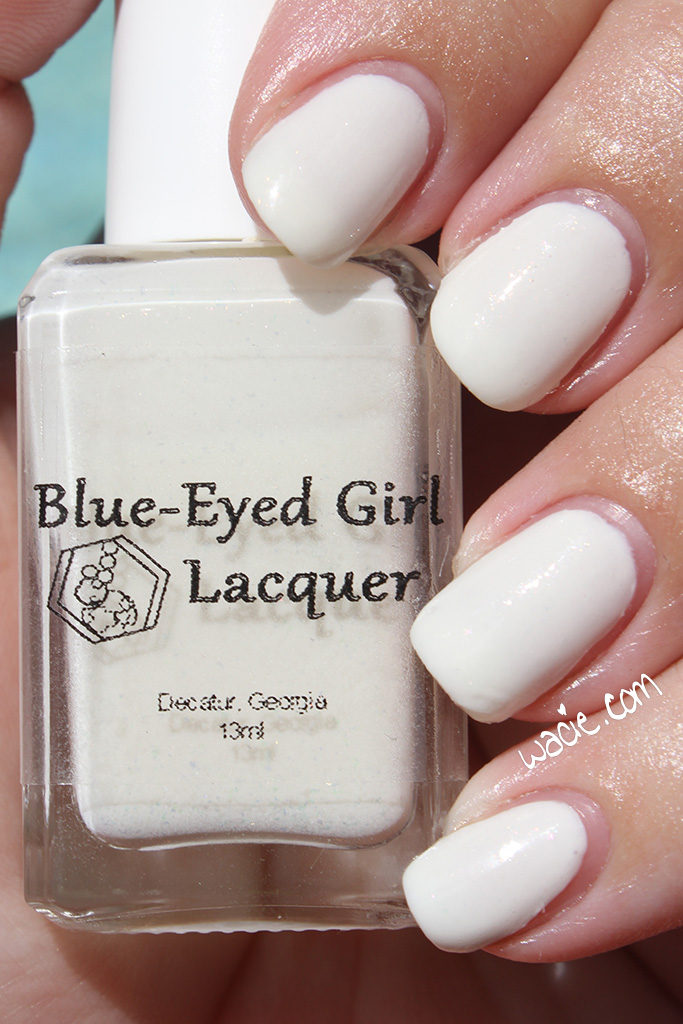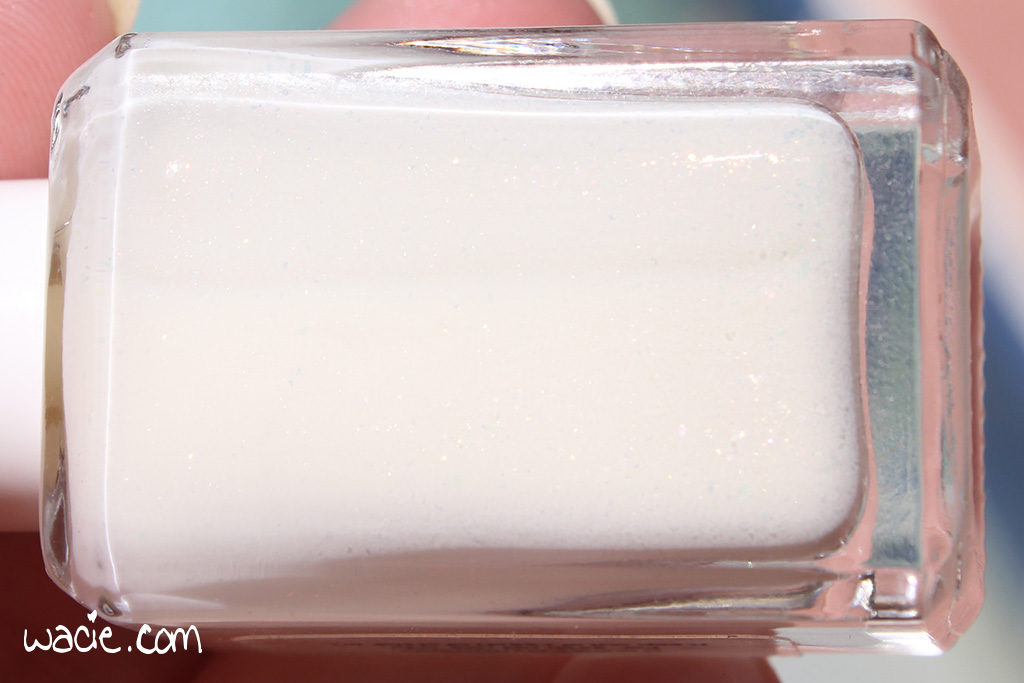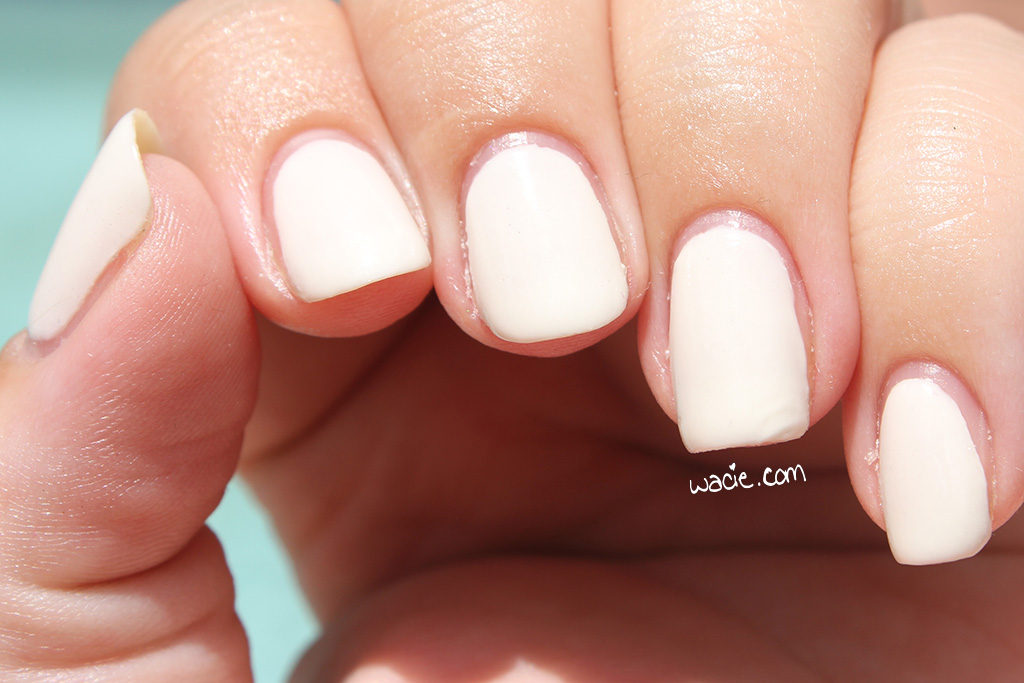 Grandpa and other Blue-Eyed Girl Lacquers are available from their online shop.
I bought this polish myself.