It's Swatch Sunday again! Today's swatch is Seche's Collage Overlay! This is a serious glitter topper. I'm wearing one brushed coat over China Glaze's Pelican Gray, Essie's Fiji, and Ciaté's Sugar Plum, as well as one coat of Seche Vite top coat.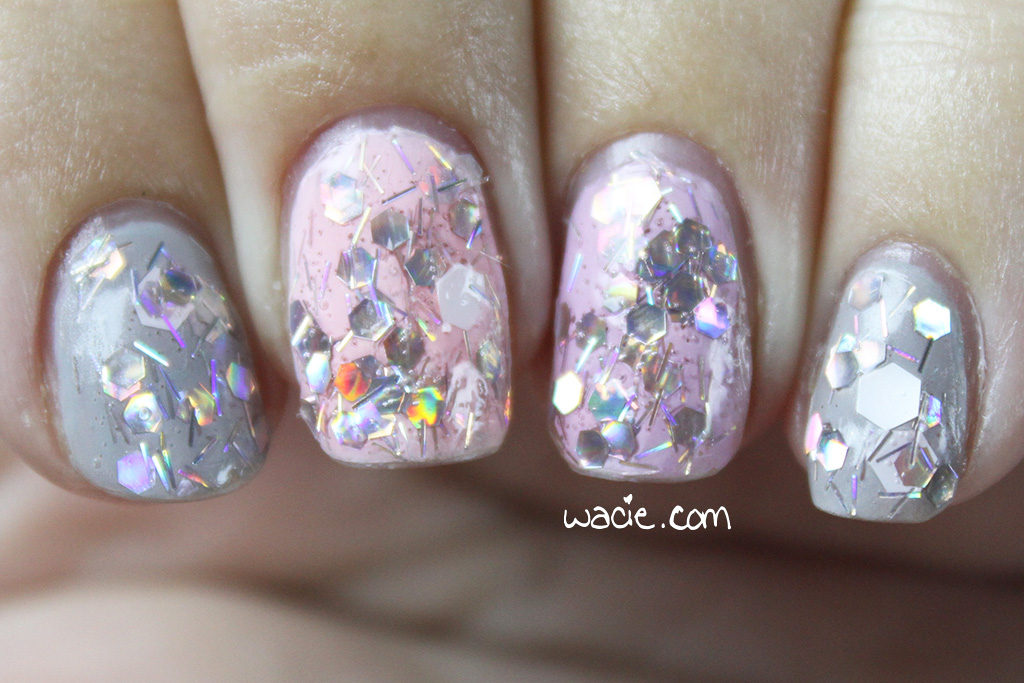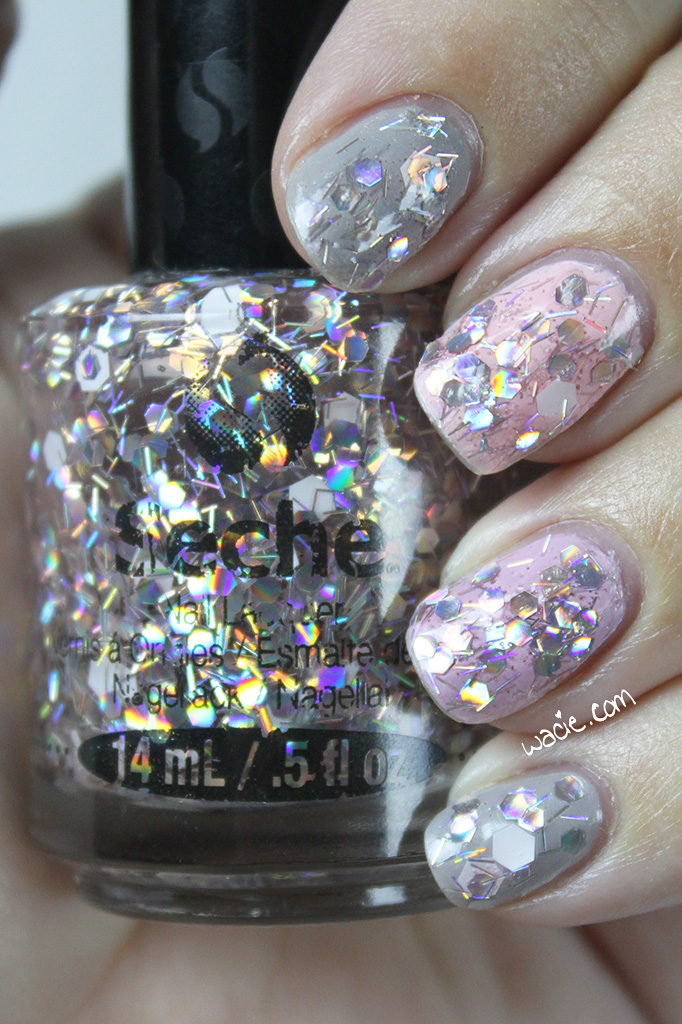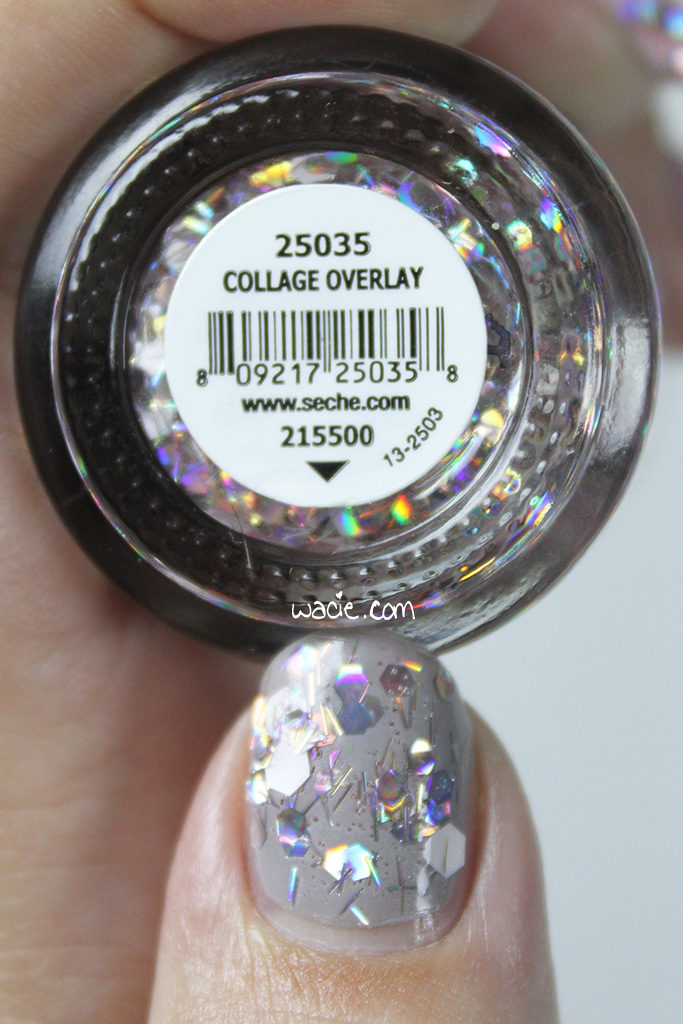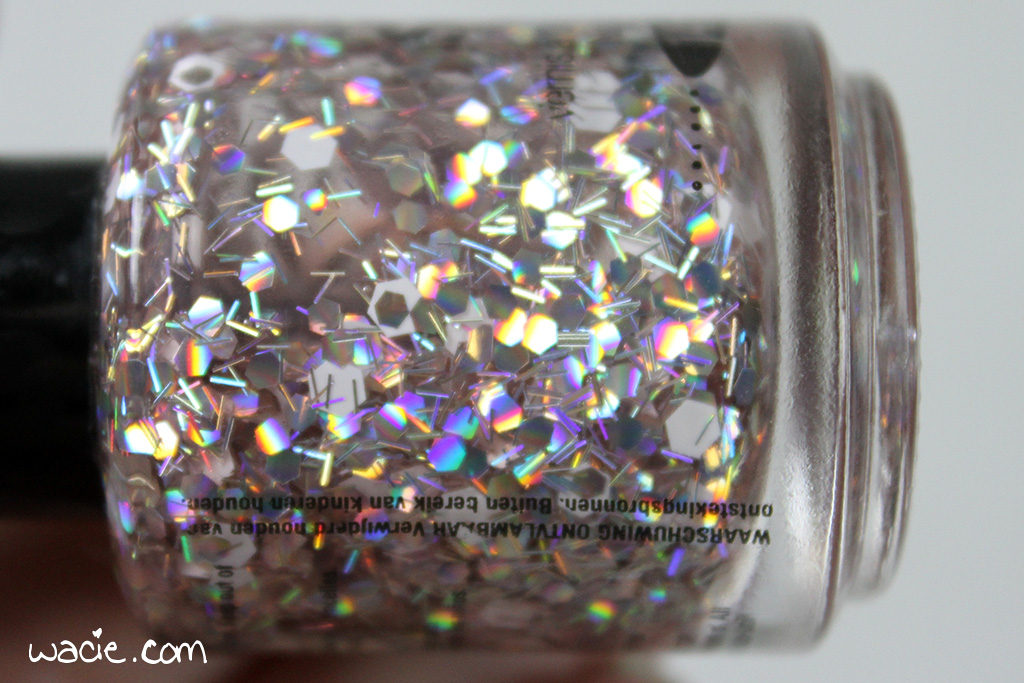 Collage Overlay is a clear-based glitter topper with holographic pink bar and hex glitters in various sizes, as well as large white hexes. Application was tricky with this; there's so much glitter and it tends to clump together, making it a challenge to get even coverage. The bar glitters are pretty long in this polish and can be difficult to work with as well. You can see them sticking off the edges of the nail and into the cuticle. On the plus side, it does dry quickly with some chunky glitter texture. I used top coat for shine and smoothness.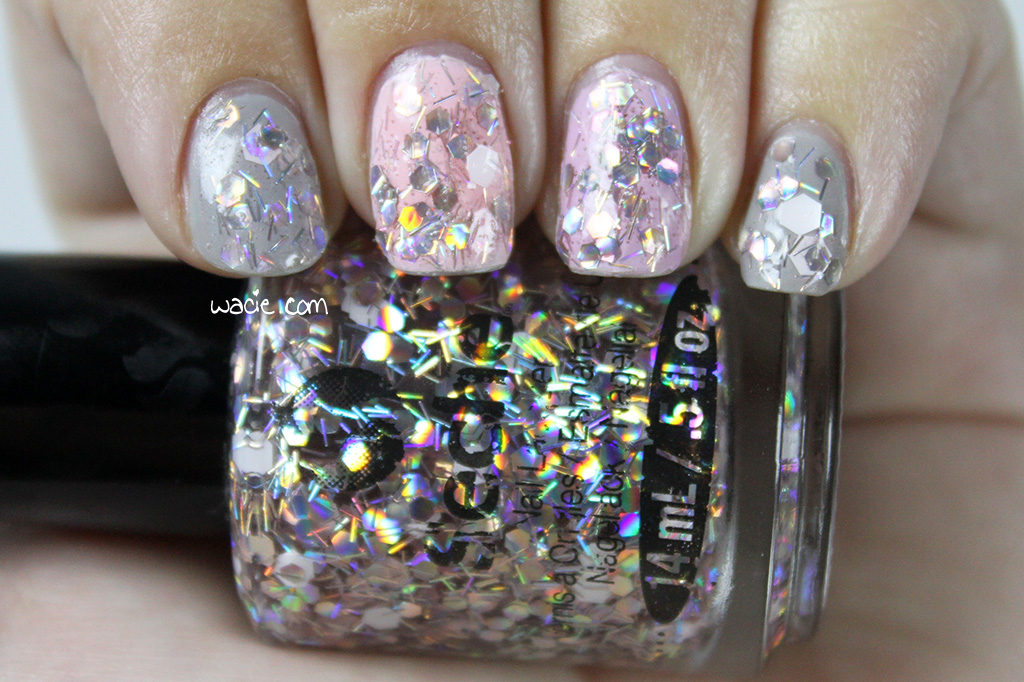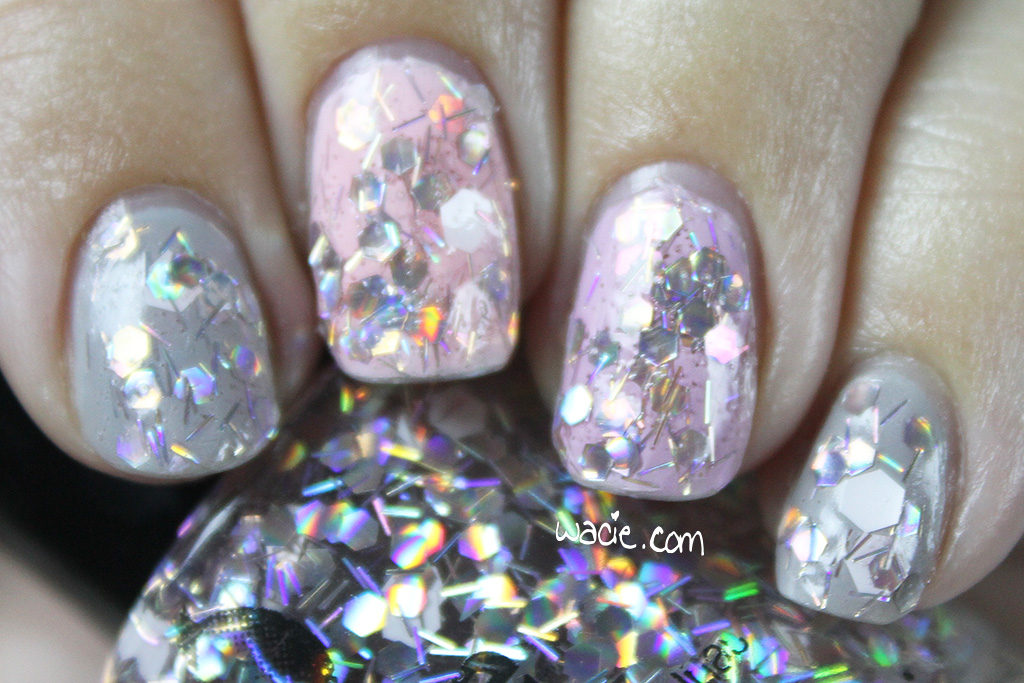 So I really wanted to love this look. I really loved it the first time I used it; I paired it with a hot pink jelly for a sandwich, and it made a really great look. I love the glitters in this mix; I love how it's holo glitter, but it's not much like any holo glitter I've ever seen. The color is unique. I love the white hexes as a monotony breaker. I just wished it brushed on a bit better. It's a mess.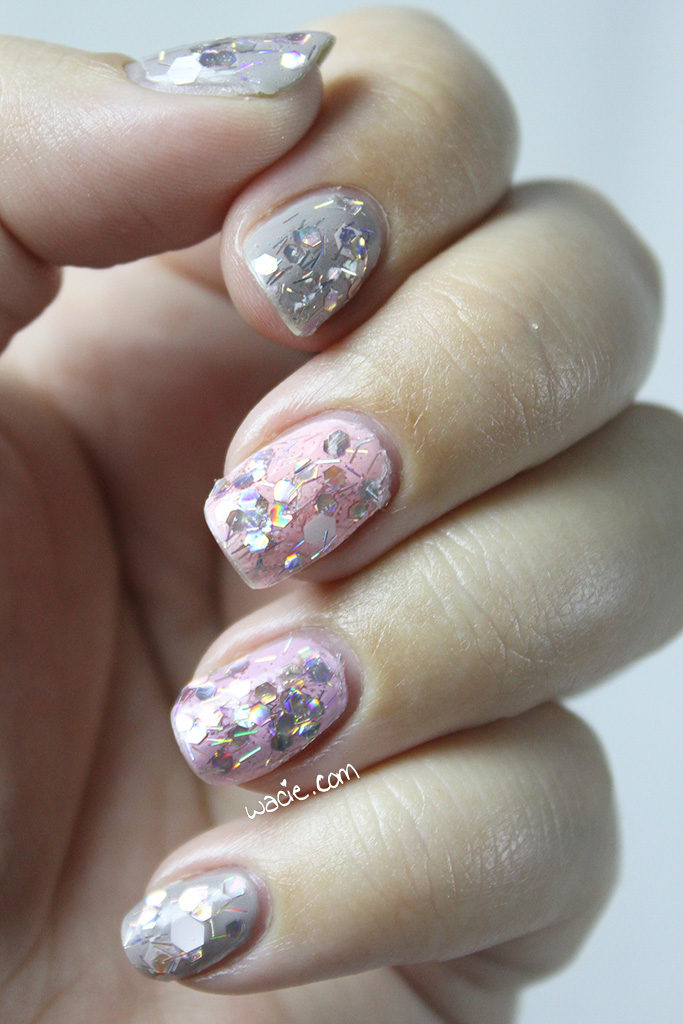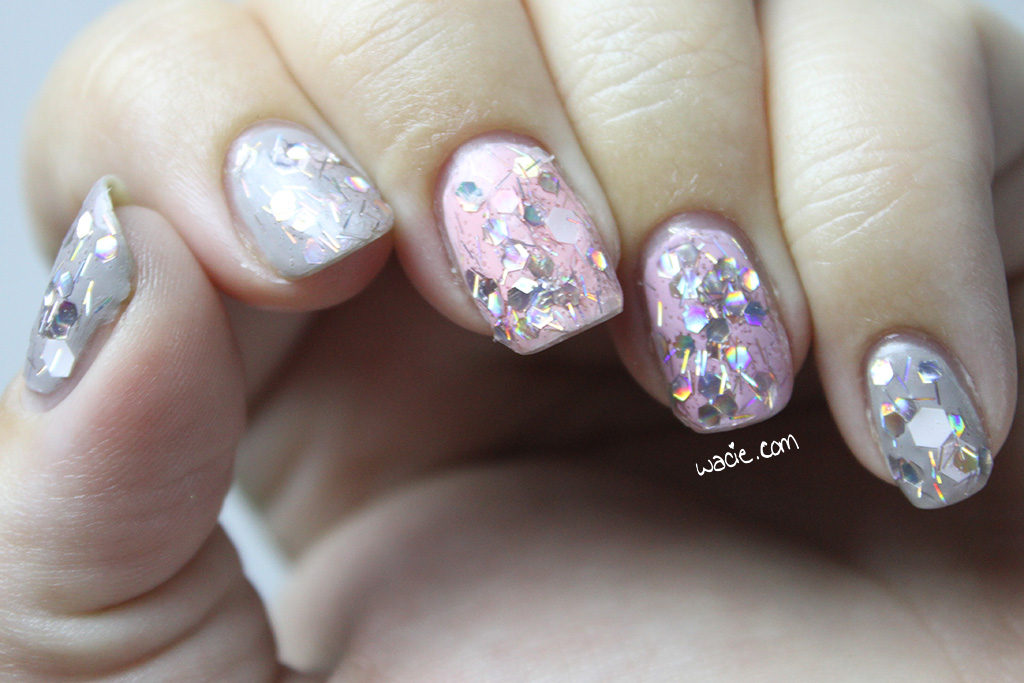 I took some photos outside, and let me tell you, this is blinding in direct sunlight. Look how washed out these sunlight photos are. This will give you some indication of how shiny it is. It was kind of painful to look at.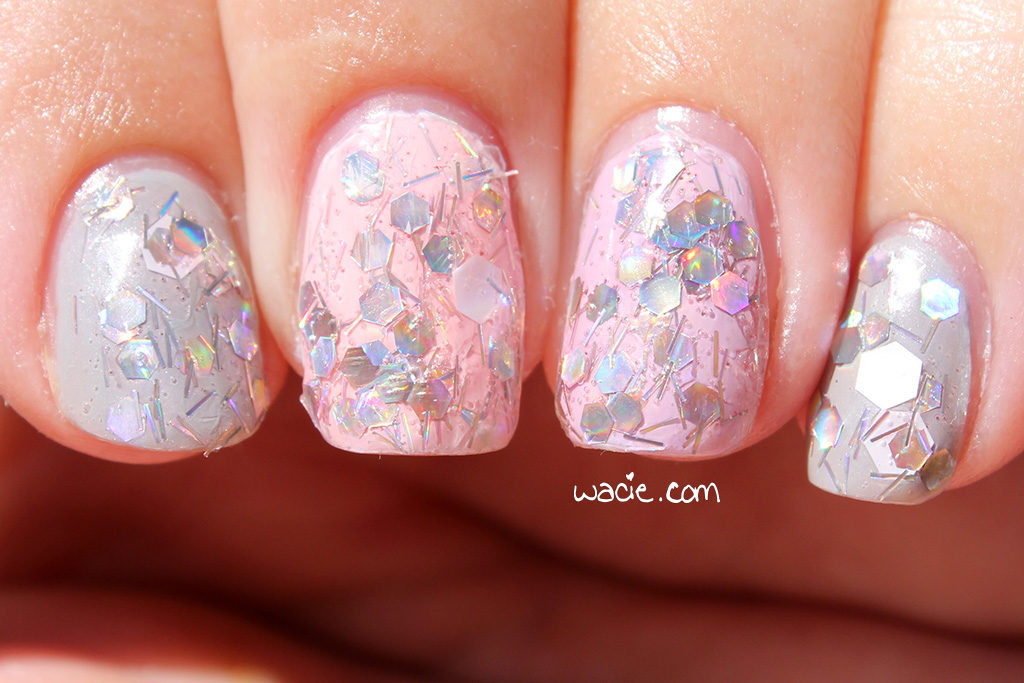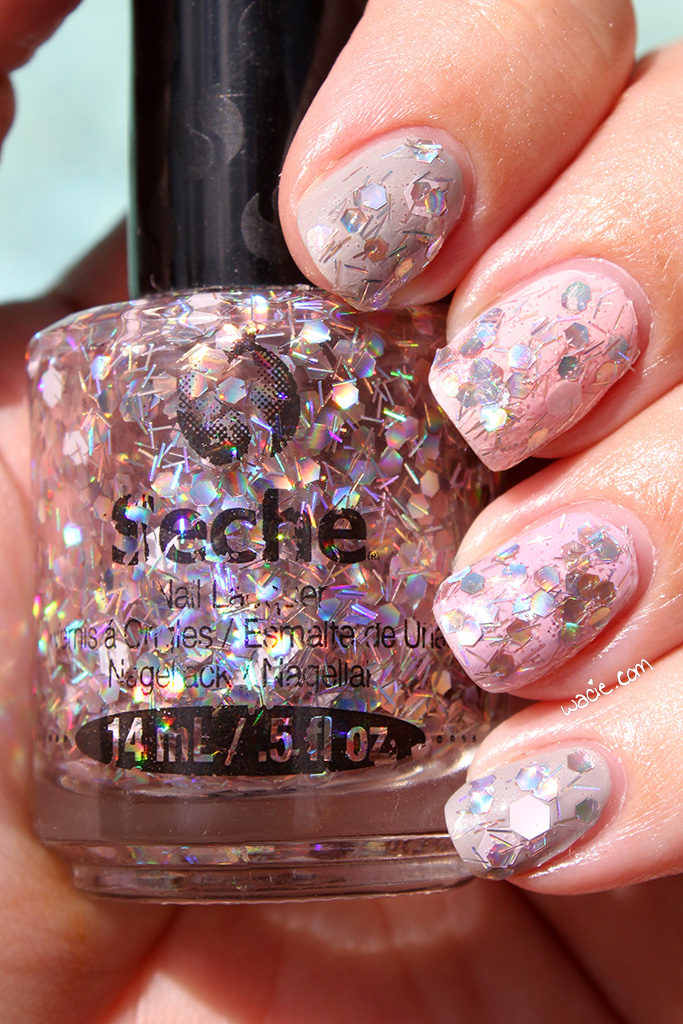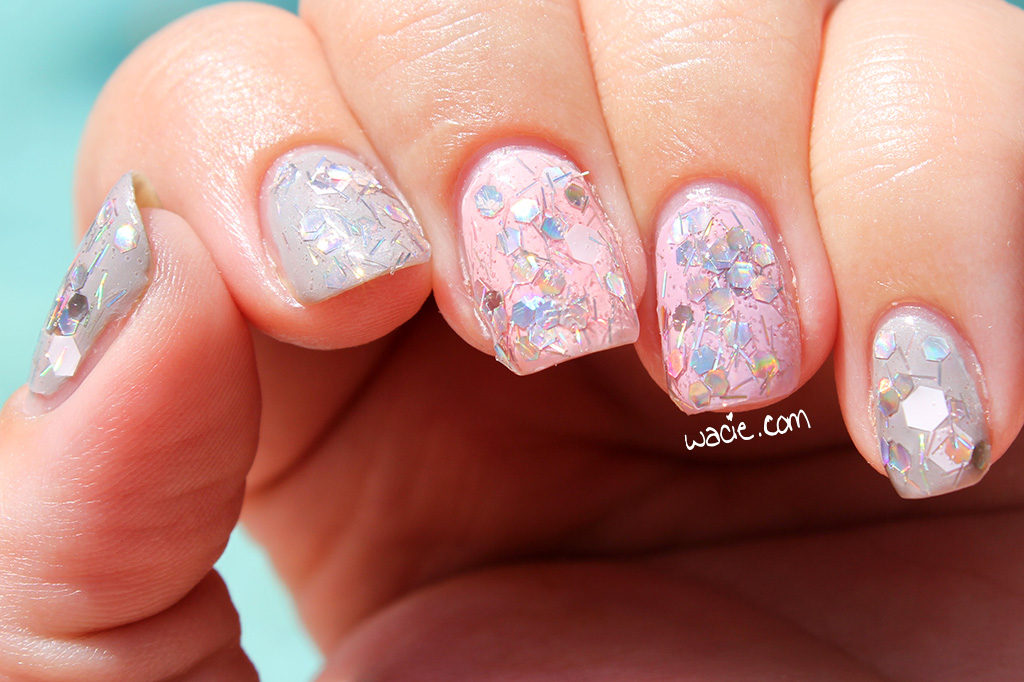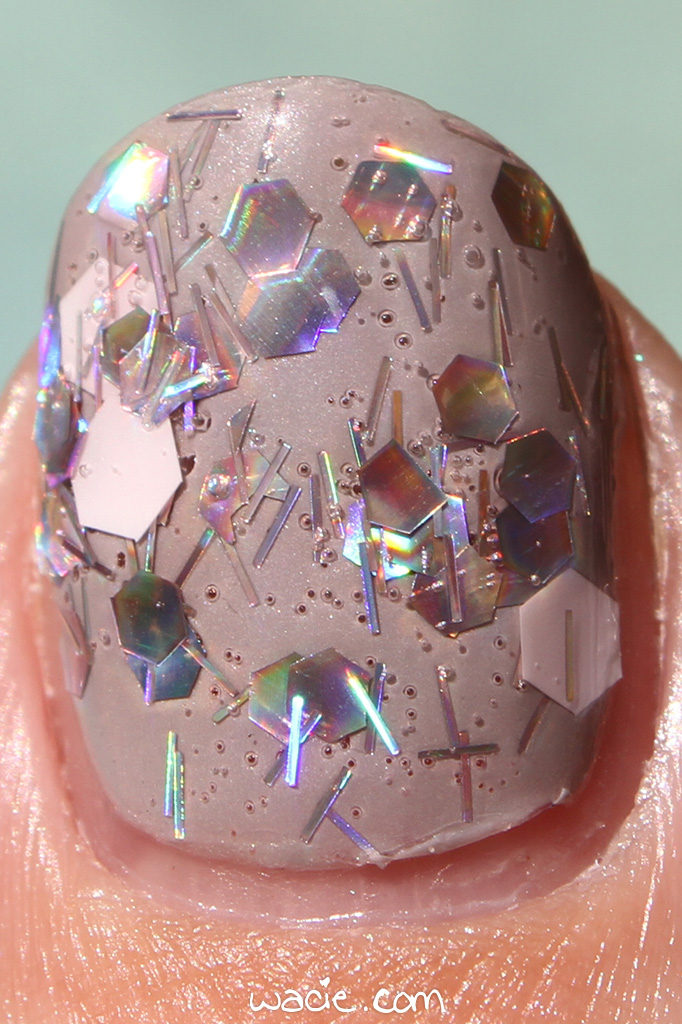 Collage Overlay might have been discontinued by Seche. Other Seche products are available in stores nationwide; I got mine from Sally Beauty Supply.
I bought this polish myself.