I ran out of Seche Vite this weekend trying to smooth down a heavy glitter manicure, and didn't have enough of to finish this week's mani. I had to resort to my backup, the el cheapo LA Colors top coat that takes ages to dry and can't be applied until the lacquer itself is dry. When I woke up this morning, a couple of the nails on my right hand were dimpled and rough from being pressed into teddy bear fur, and I'd done them hours before I'd gone to bed. This stuff seriously takes until 2014 to dry.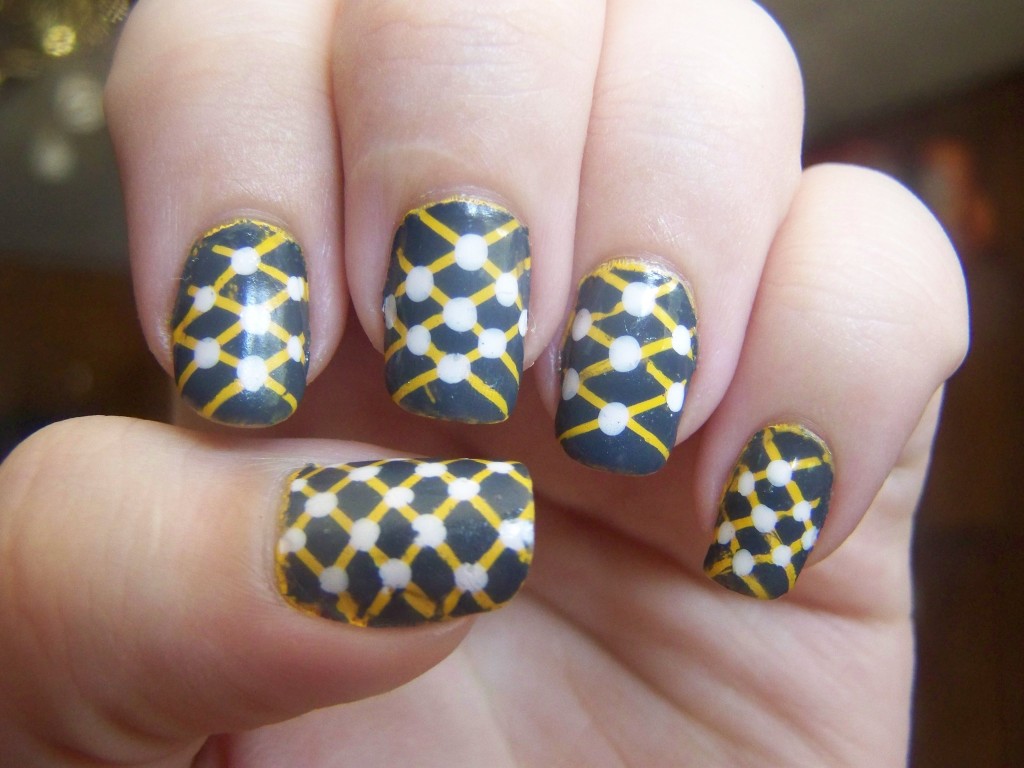 This was my first time using striping tape to make thin, clean lines. Some of the nails came out really well. On some of them, I forgot the order in which I put down the tape pieces and smudged a few of the lines. The dots, thankfully, cover most of those. On the whole, it's kind of a mess: there are more stripes on some nails than on others; none of them are consistent. That, and with the top coat problem, I'm kind of just counting the days until I take them off.
Here are the colors I used this week. Lexie was a little hard to work with; even after two coats, I still had steaks and bald spots in places. Decoded is one of my favorites, though. It's pretty much opaque in one coat, dark and mysterious. I'll be sad when this one is empty.