Happy Monday, reader! Today's manicure is accidentally wintry. Some rain finally brought some chilliness to Florida, but it'll be warming up again by Christmas (I hope). By chilliness, I mean it's 59 degrees right now. Anyway, onto the look; I used OPI's White Shatter over American Apparel's Neptune, as well as Seche Vite and Essie's Matte About You matte top coat.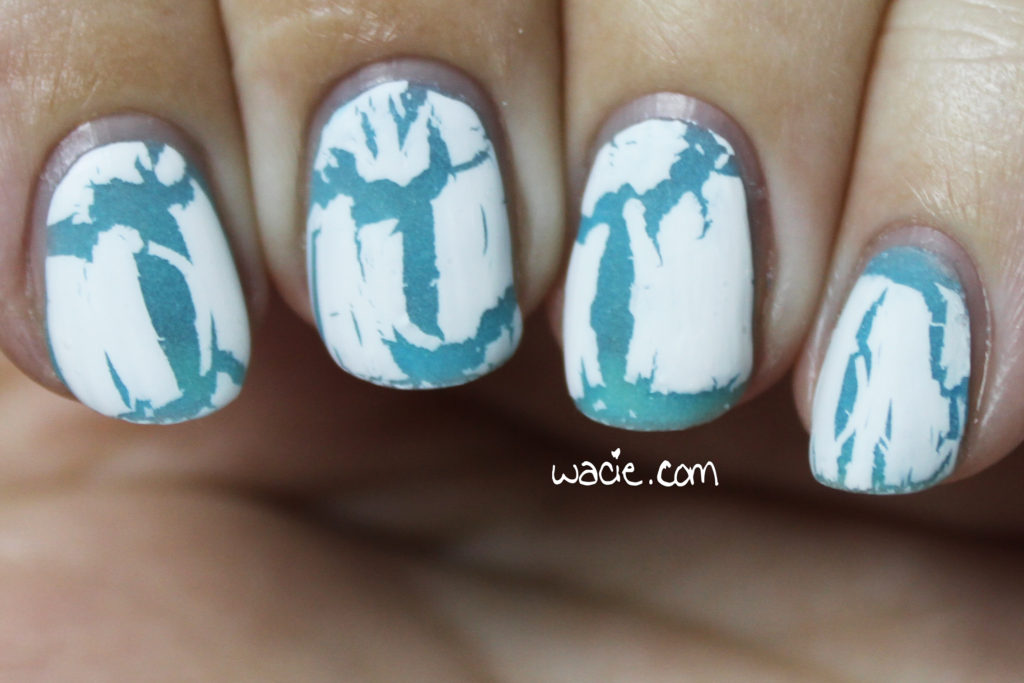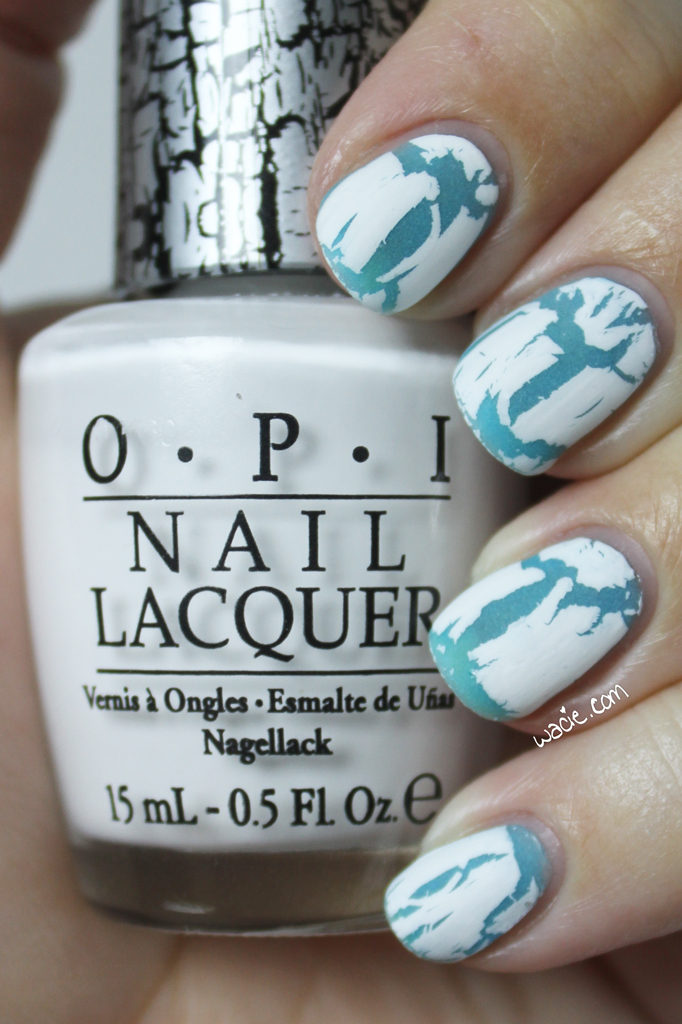 Crackle polish is so over, even Boyfriend knows it's over. I showed him my nails today and he said "Come on Wacie, crackle polish is so 2011." I know it is, but I'm still going to keep using it if I have it around. I get tons of compliments on crackle polish whenever I do wear it, and since it's almost certainly going to be in fashion again in the future, why should I toss it? Not that I plan to hoard it for another ten years, but as I already have plenty of ten year old bottles, it's not unlikely I won't still have them.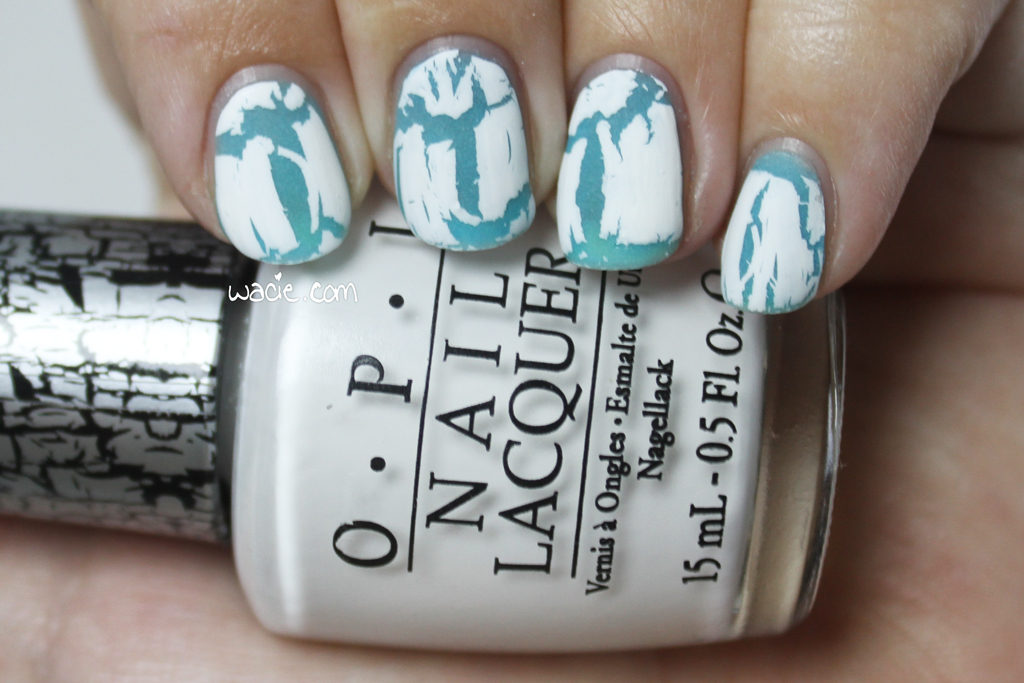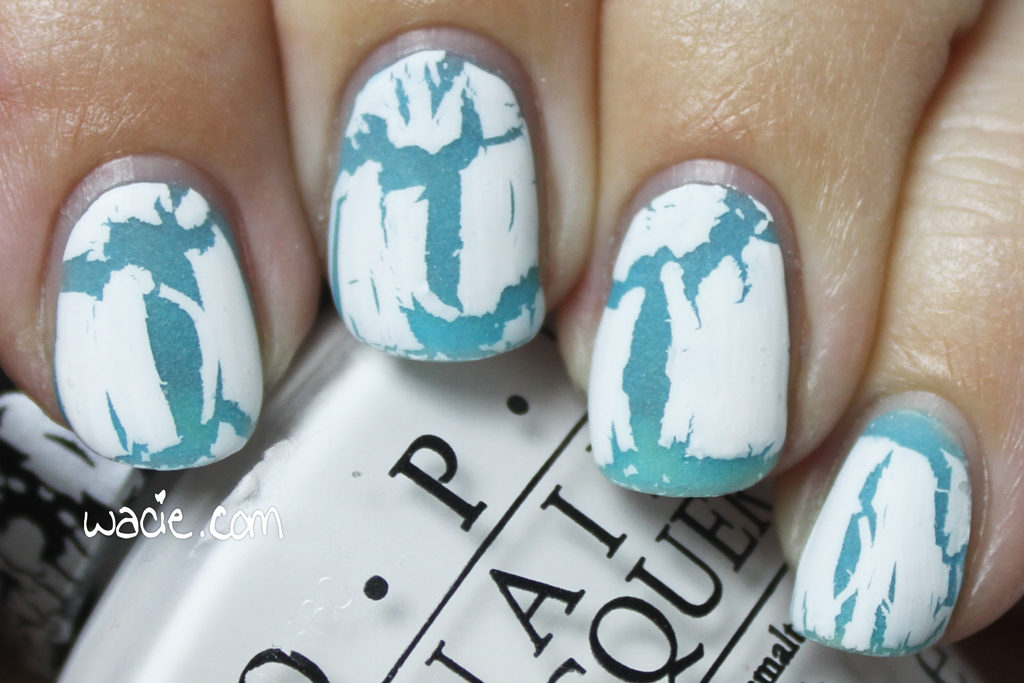 Something I like about topper polishes — not just crackles, but glitters and shifters, too — is that I can get creative with what I use as my base. Sometimes I'll use it as an excuse to use a high-end or indie creme, a thermal, just something that I wouldn't normally use. I'll even try to use a color that makes a contrasting or unlikely combo. I used the glow-in-the-dark Neptune for this because I loved the idea of the glow coming through the cracks. It mostly just glows through the white, but you can still see the difference. Neptune also isn't completely opaque, and it changes color a bit based on whatever part of my nail it's on. It's a bit brighter when it's on the white free edge of my nail, and makes a mini gradient.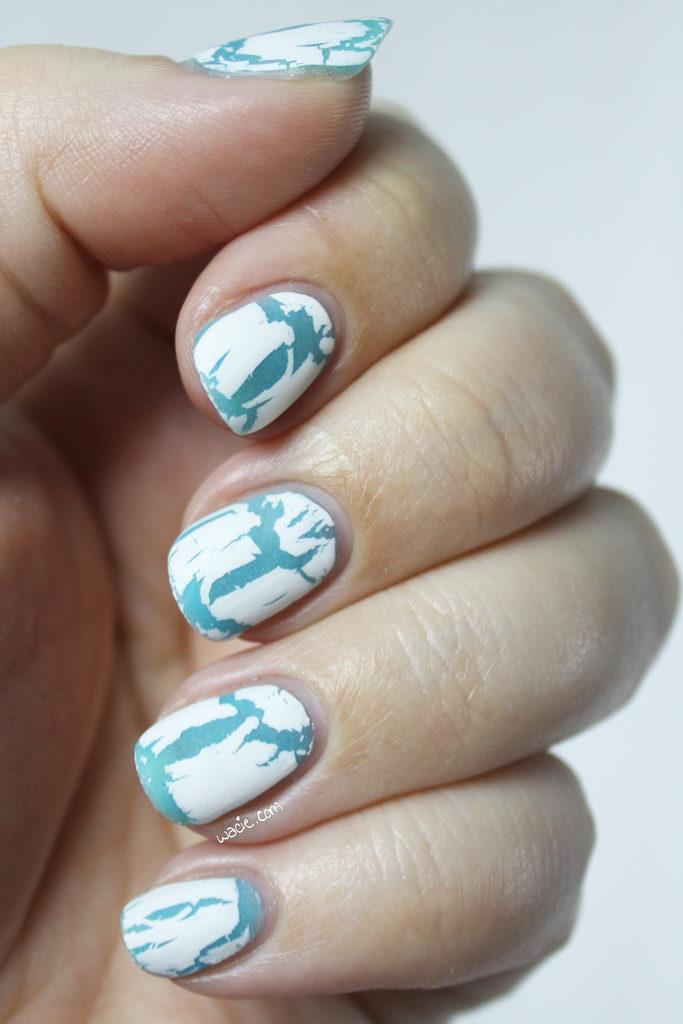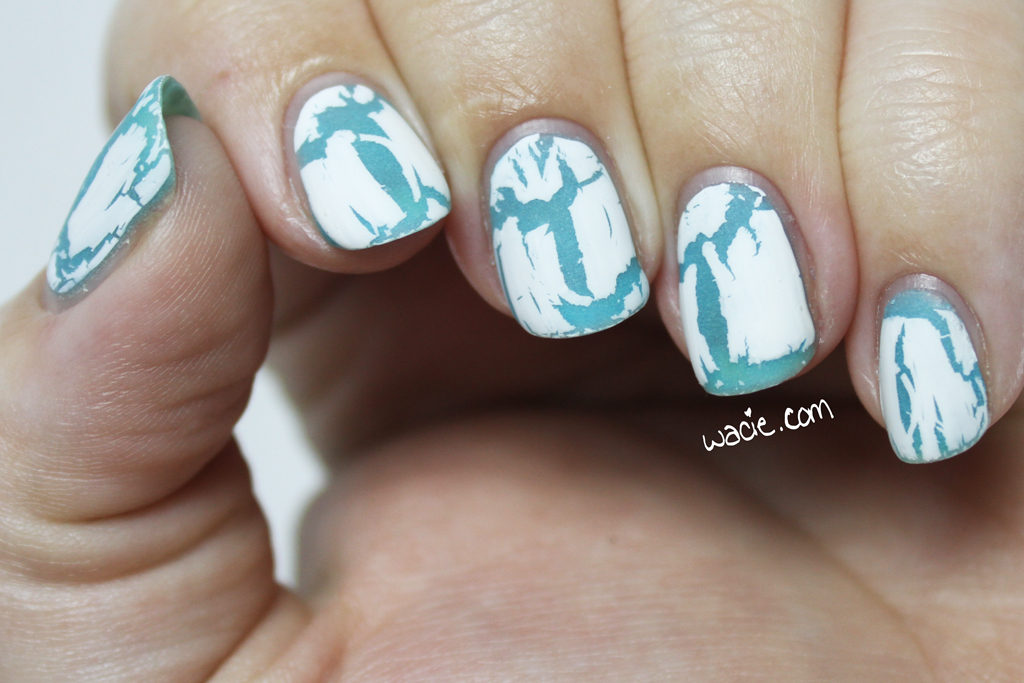 Of course, old crackle polish can be unpredictable. It didn't crack on a few nails and I had to redo them. The pinky nail you see here had to be redone twice. It wasted a lot of time and polish. I love the matte finish, though. Usually I'm not a fan of the matte finish, but I feel like it was the way to go today.
White Shatter is discontinued, but other OPI polishes are available in stores nationwide. Neptune and other American Apparel polishes have also been discontinued.
I bought these polishes myself.