It's Sunday, and I have a swatch! My swatch today is Chanel's Provocation; I'm wearing three coats with one coat of Seche Vite top coat. I should note that I took these photos about a day after I put the polish on, so there is a slight bit of wear on the tips.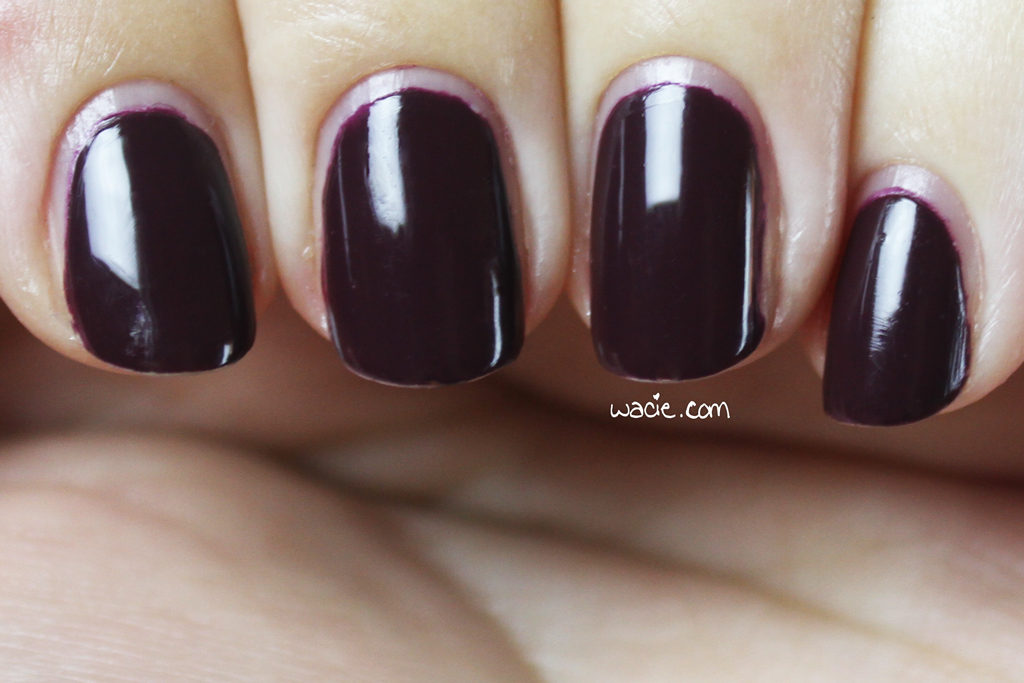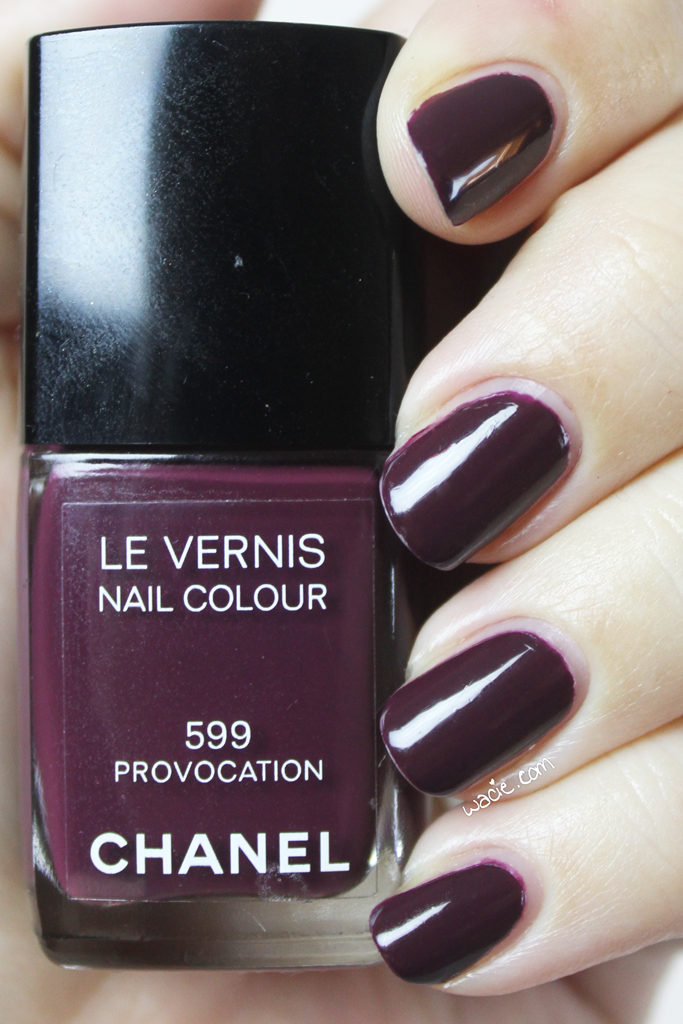 Provocation is a darkened plum creme. The product formula is very smooth and easy to work with. I had some opacity issues with the first coat, but additional coats evened it out. I think it still looks a little off in photos, but it's opaque in real life. The polish dries with a glossy finish; I used top coat for extra shine.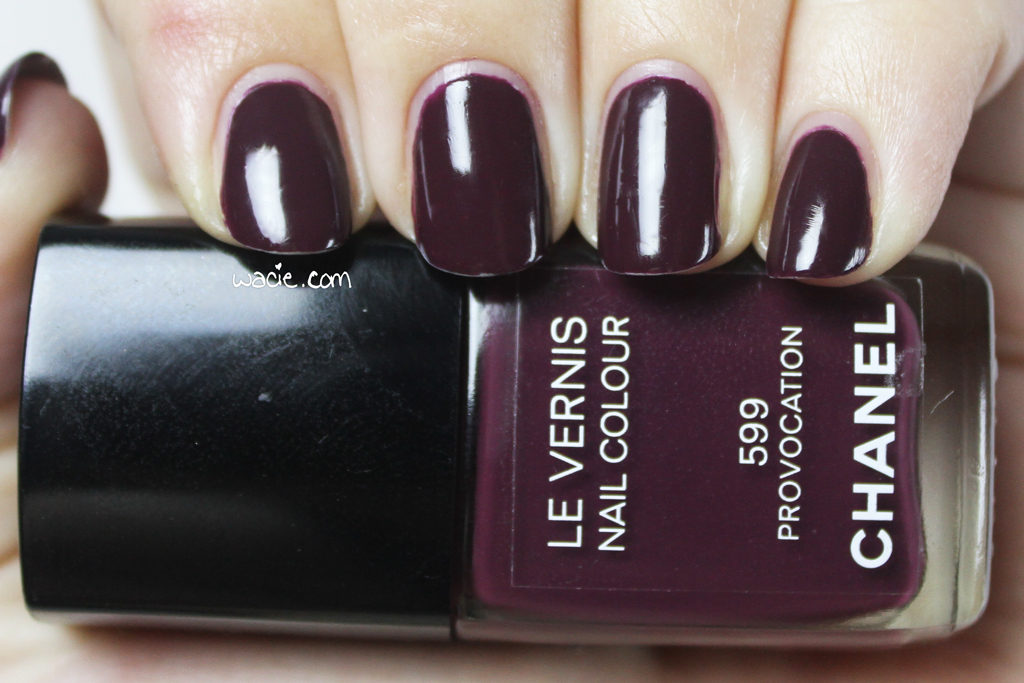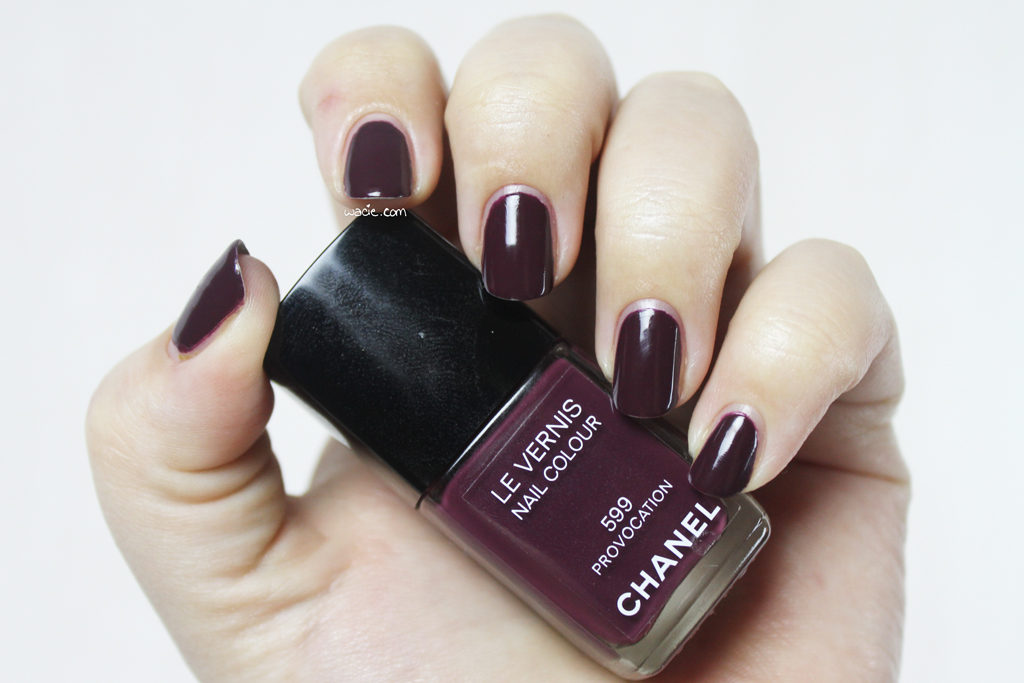 This is the second of my birthday Chanel polishes from Nordstrom. The Nordstrom in my city opened on my birthday weekend a couple years ago, which I took as a sign I had to go. I'd also always wanted a Chanel polish, so I got two, this one and Blue Satin. I love the color of this polish. In some of these photos the color on my nails looks a bit darker than what's in the bottle, and I'm not sure why that is, but it's exactly the color I wanted: vampy, dark, and sexy.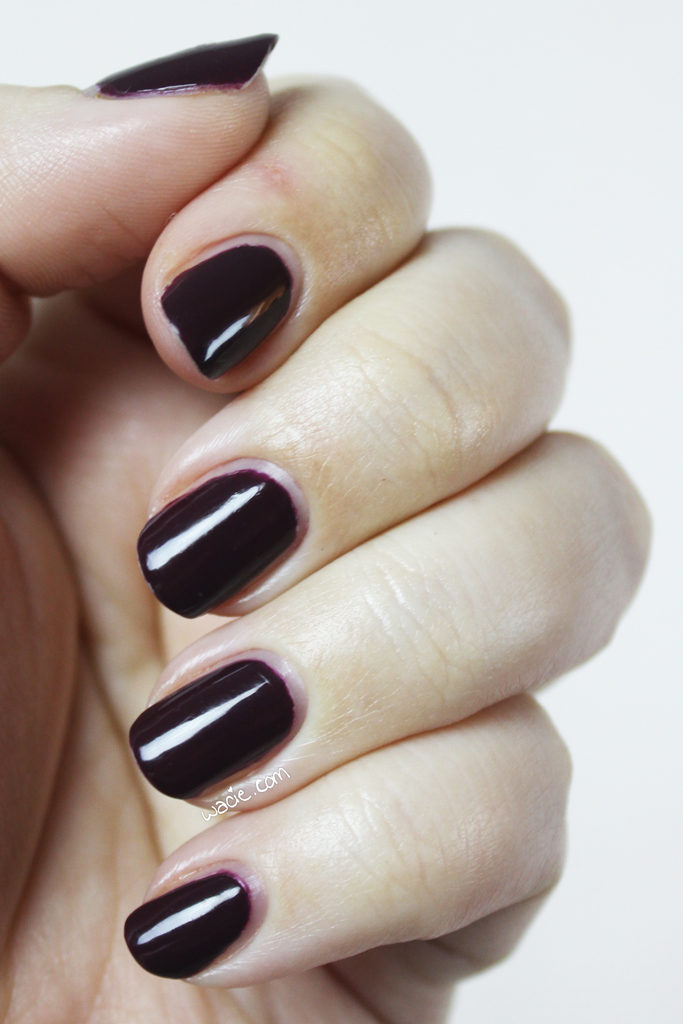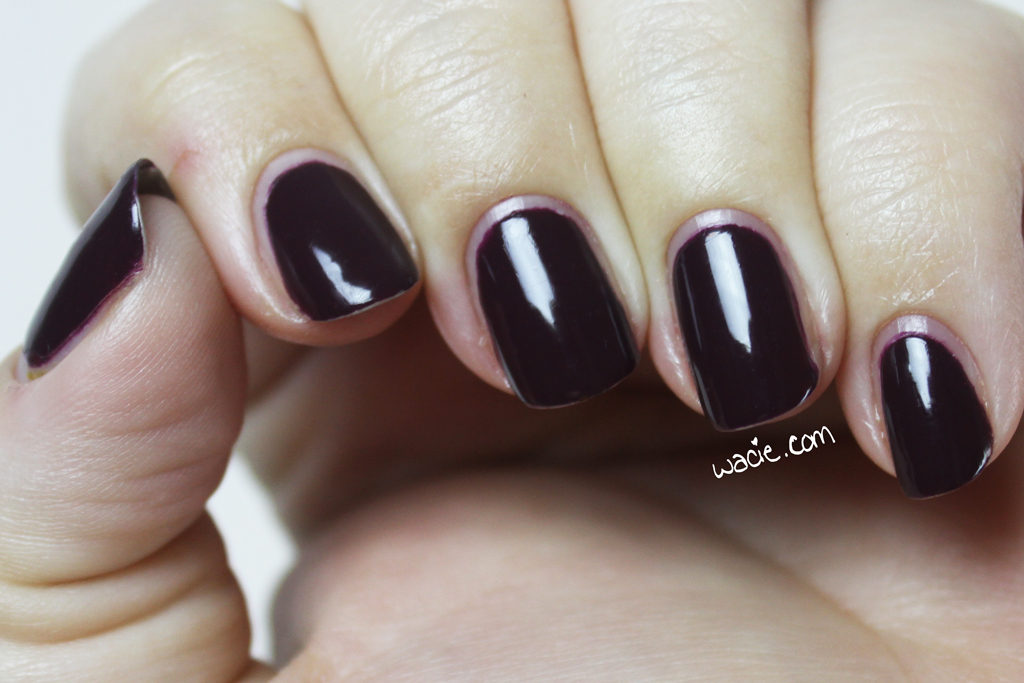 I think Provocation may have been discontinued, but it's an easy color to dupe, and any plum polish is probably comparable. Chanel polishes are sold wherever Chanel cosmetics are sold; mine are from Nordstrom.
I bought this polish myself.