Swatch Saturday!! Today's post is a little late due to Christmas parties, but it is still Saturday somewhere. For today's post, I'm wearing Blue-Eyed Girl Lacquer's Believin' Won't Fly. I'm wearing three coats with one coat of Seche Vite top coat.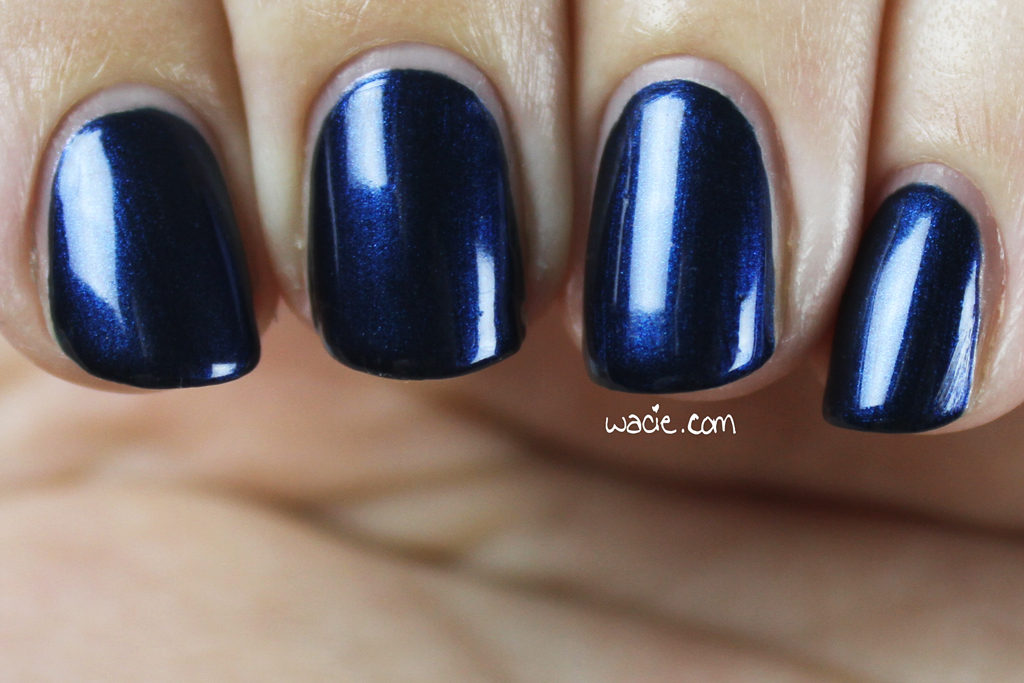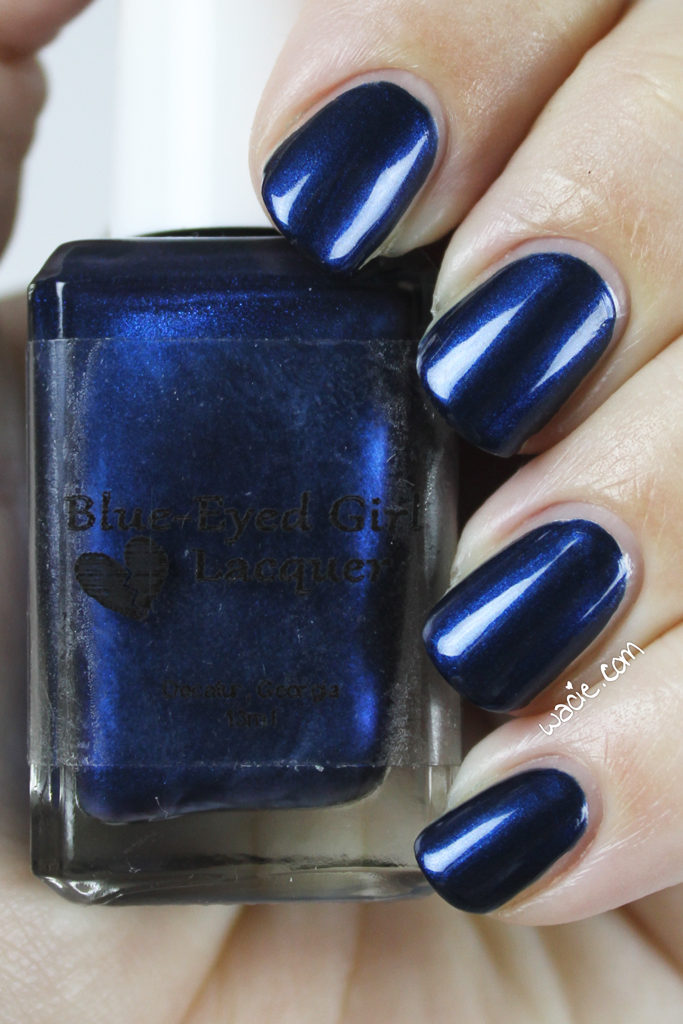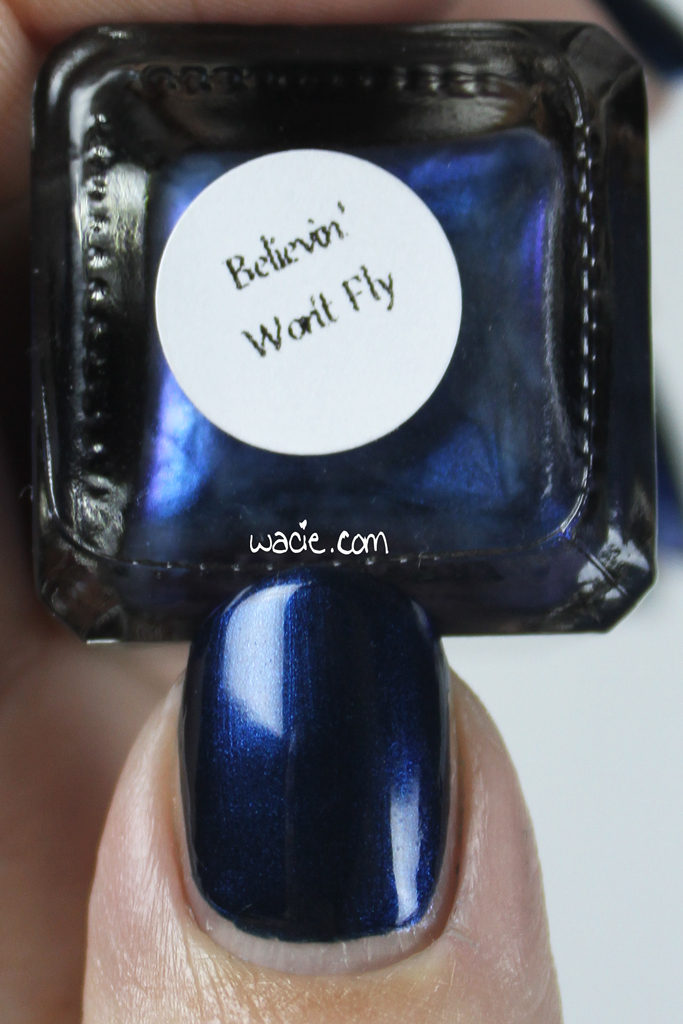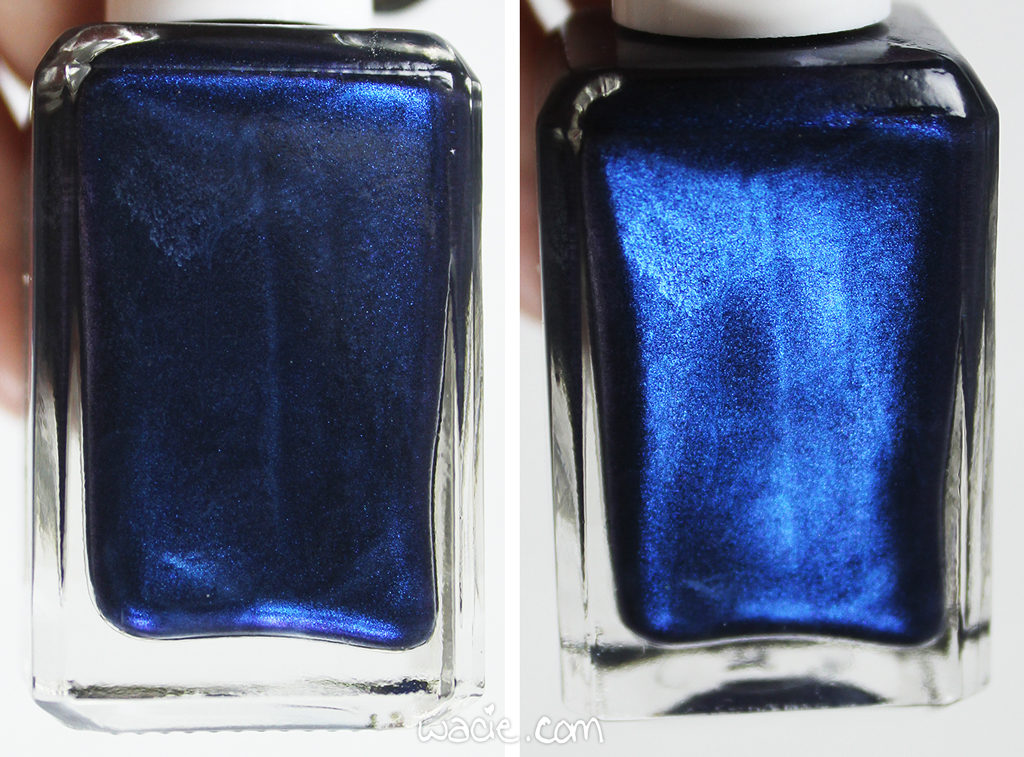 Believin' Won't Fly is a deep blue creme with a strong bright blue flash. Application was a breeze; the product consistency was a little on the thin side, but it covers unbelievably well. I had an opaque first coat, if you can believe that. Of course, I added additional coats because I like the thickness of it, but I could have gotten away with that first coat if I wanted to. Drying times were good, and the polish dries with a satin finish.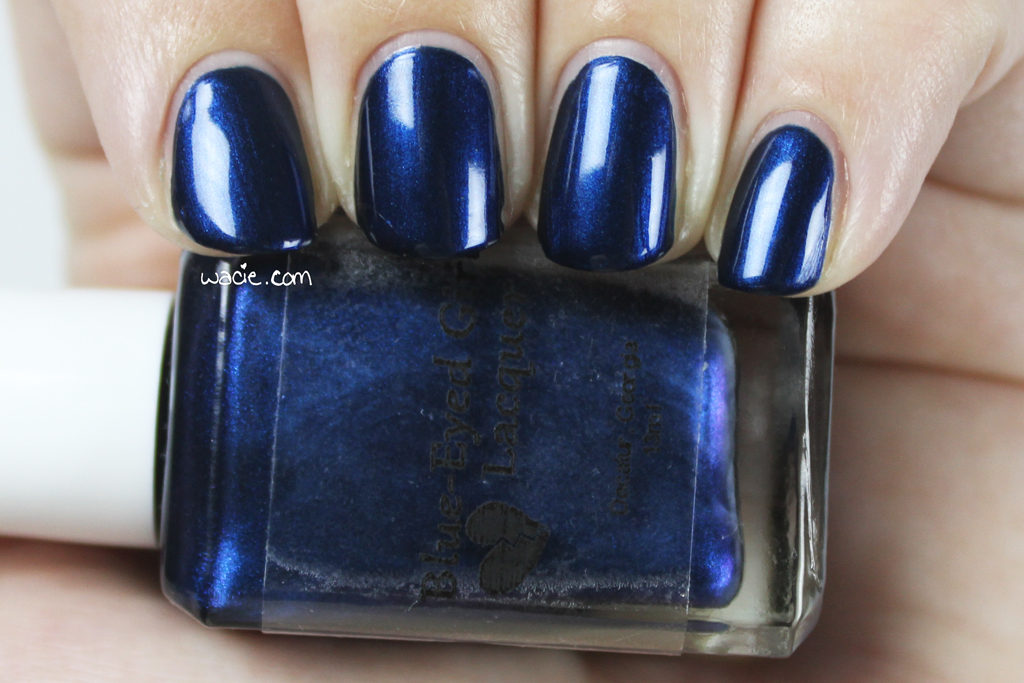 Here's a second polish in the Crooked Hearts collection. I love that there's nothing about this polish that says Valentine's Day; the deep color and sapphire flash make it seem more wintry than romantic, and I think that's awesome. I was seriously impressed with the product quality, but the look itself is just so spot-on. It's pretty simple for an indie, so much so that I kind of forgot it was an indie while I had it on, but it's a nice change of pace.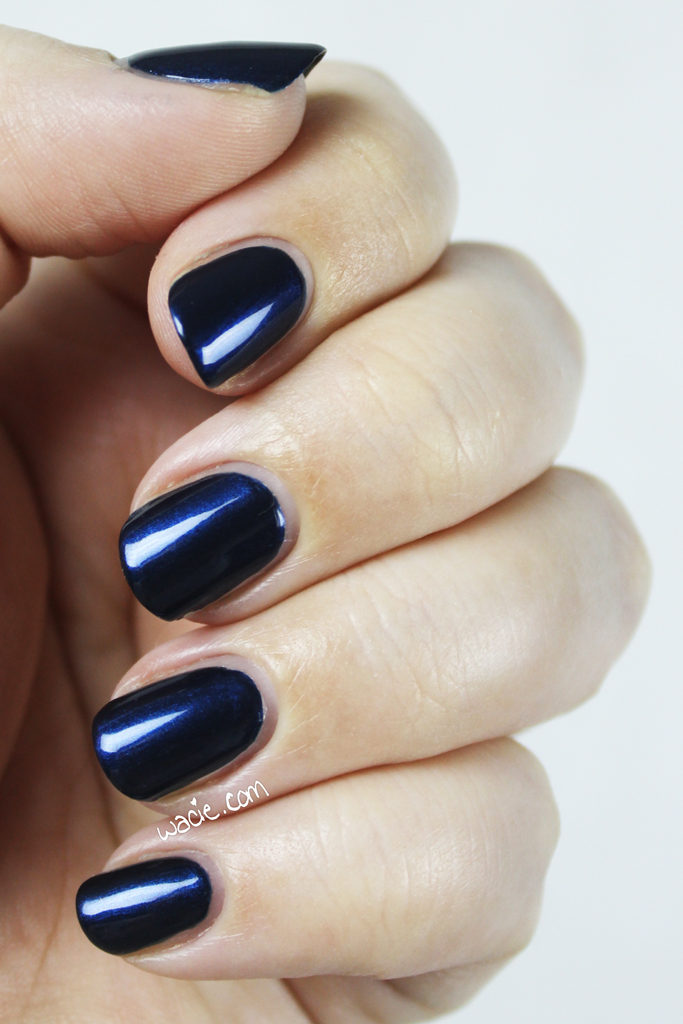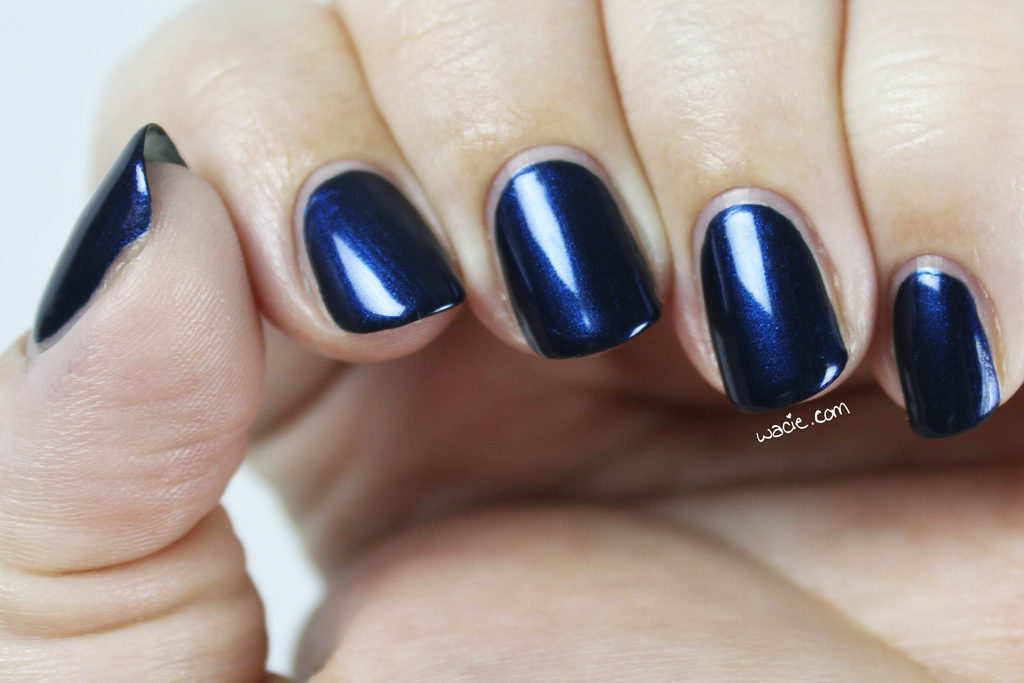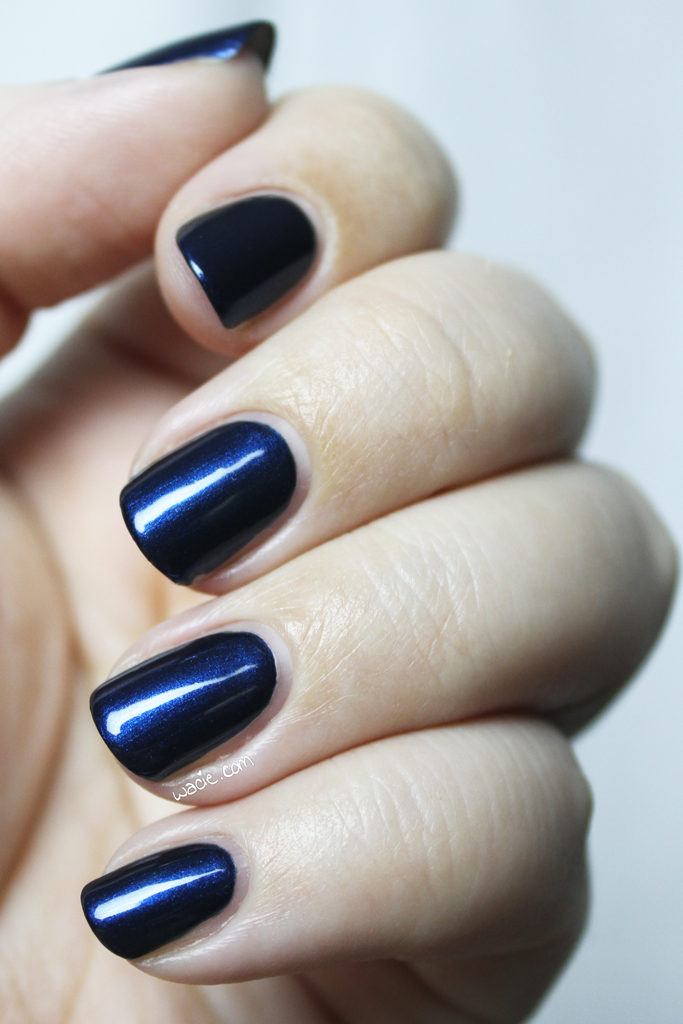 The following photos were taken in direct sunlight. This almost looks like a different polish in the sun. In the studio, you can see how the polish is mostly dark, and the shimmer appears wherever the light hits it. OUtdoors, whrere the light is diffused and everywhere, the shimmer is activated all over the nail. It's a very cool look.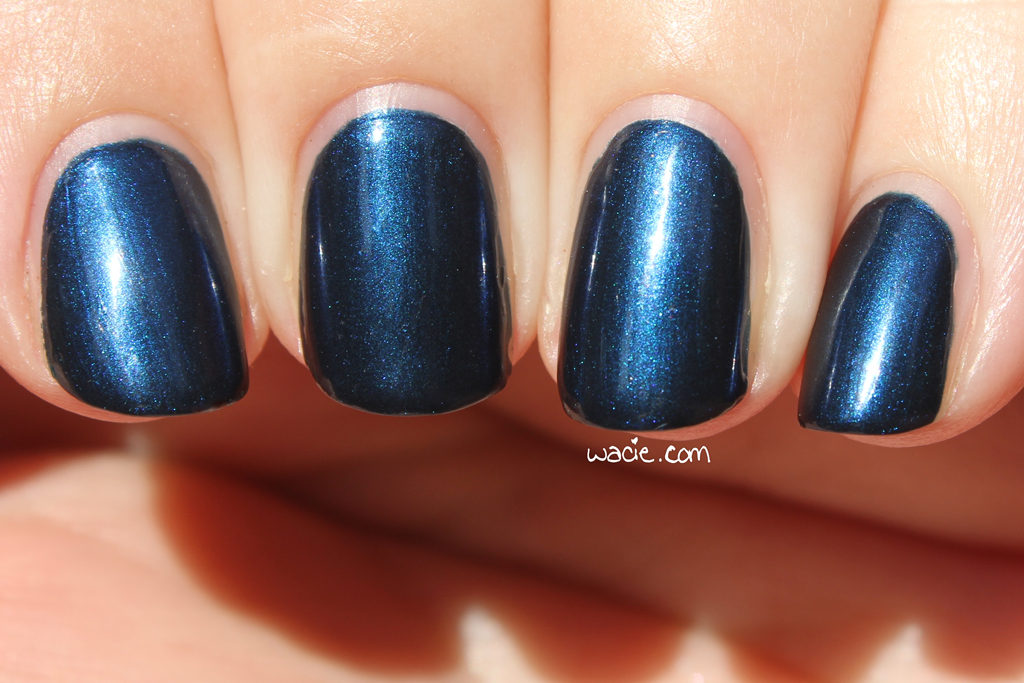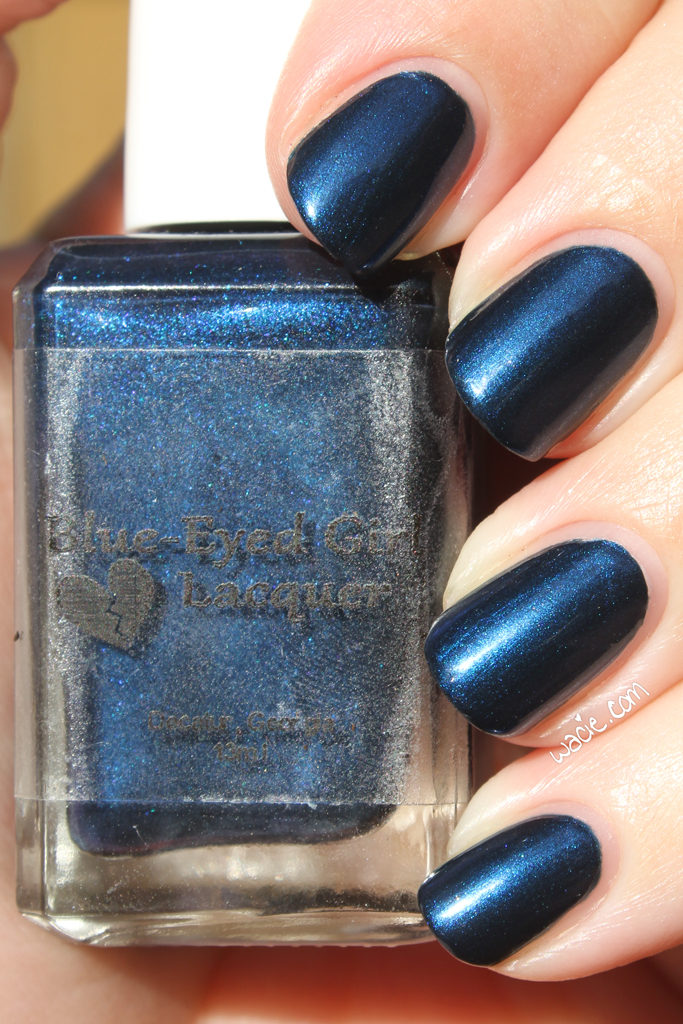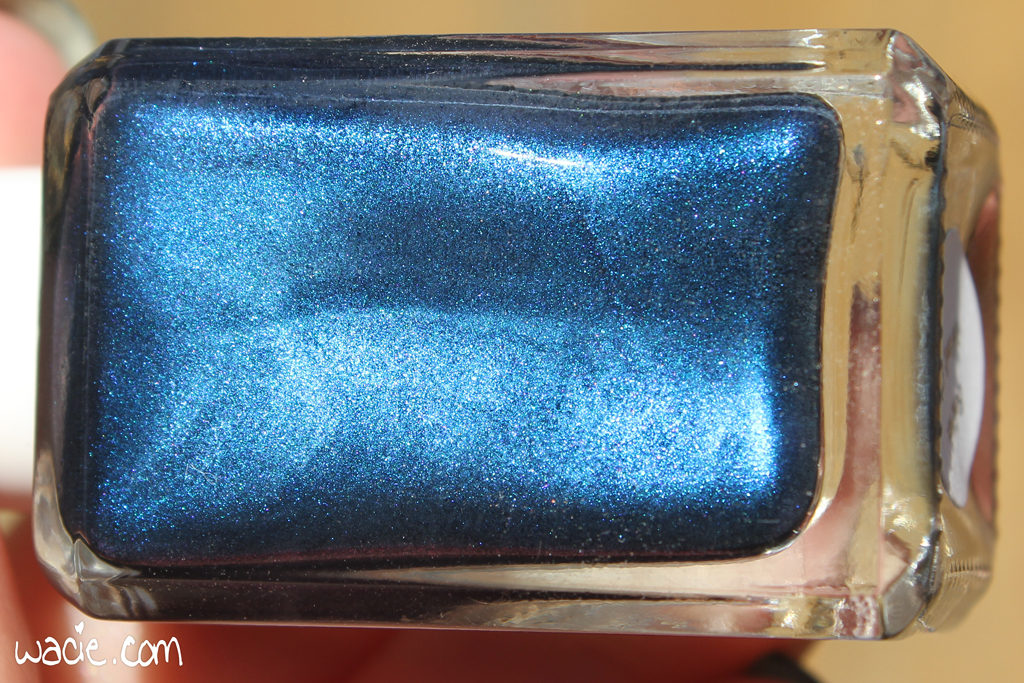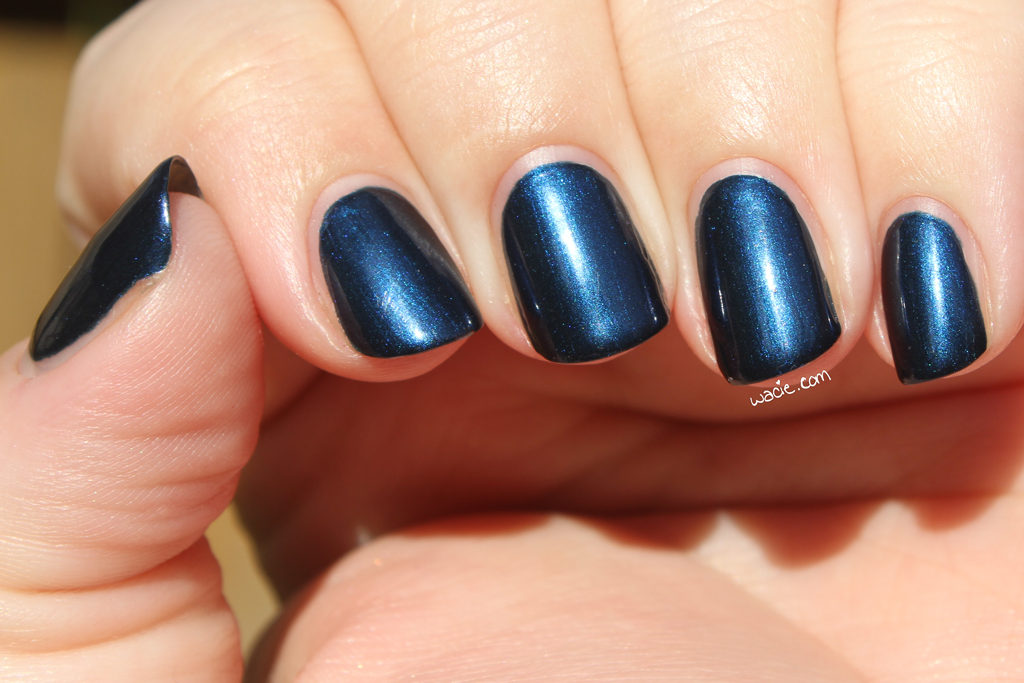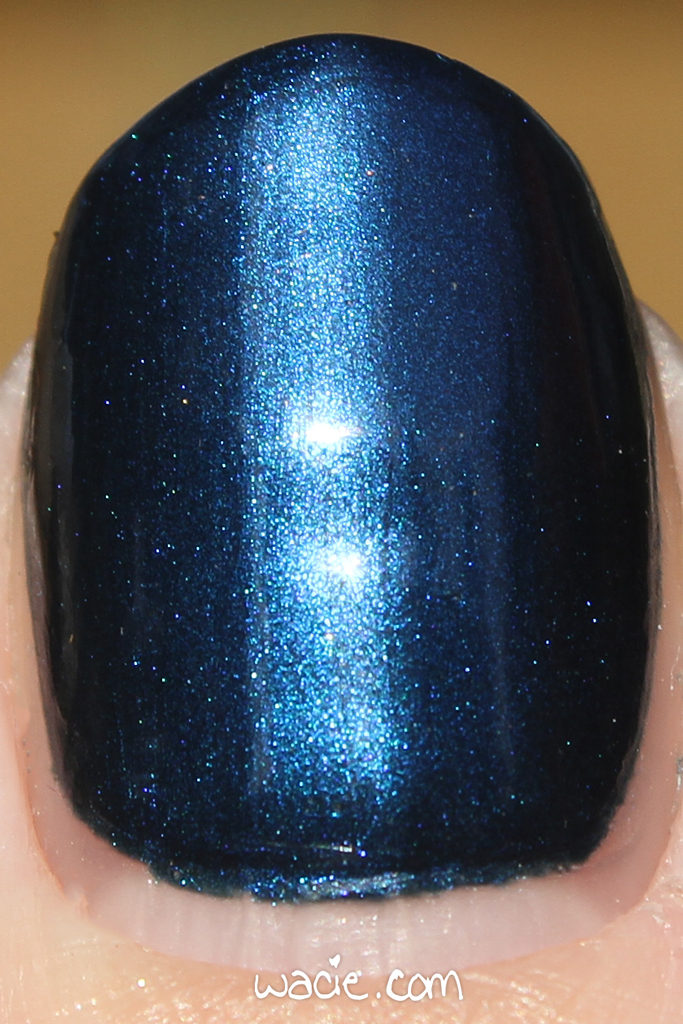 Believin' Won't Fly is available in the Blue-Eyed Girl Lacquer online shop.
I bought this polish myself.