Happy Monday! This is post is late because I'm lazy. I'm excited about this mani, though, because I don't often use my Enchanted Polishes. I try not to feel bad about using discontinued or special polishes, but I feel bad about using the Enchanteds. I don't want to use them up! This mani started as just a half-moon mani with May 2014, but I added a stripe of Ciaté's Encore! for a little extra color. Let's get started! All photos were taken in direct sunlight.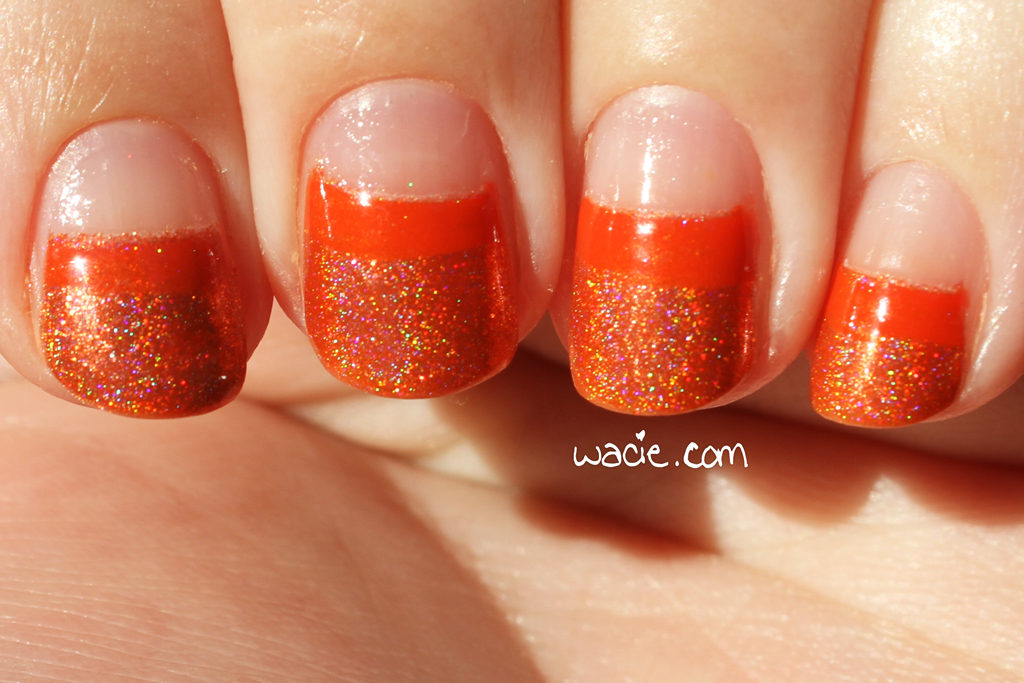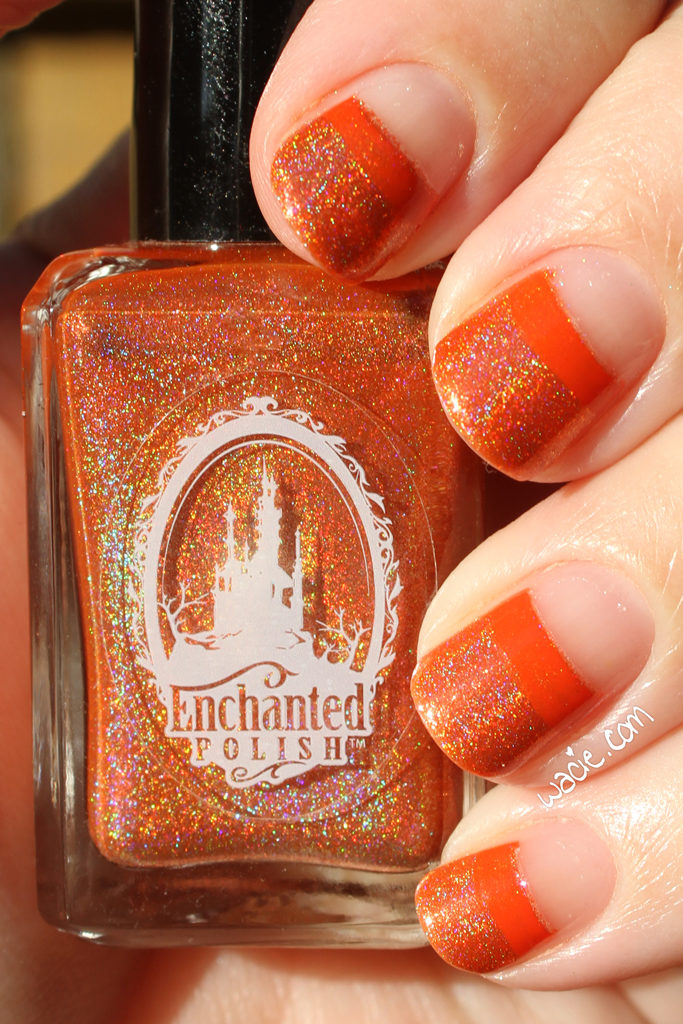 Most of my Enchanteds are used. This one is; it was one of the first ones I ever bought. At the time, I was just buying up whatever ones I could find that were under $20. I could never get in on the pre-orders or surprise restocks in time, so buying them used was always a better option, even if it sometimes cost a little more. I love orange, so I knew this was one I would want. Boyfriend's birthday is in May, so there's that, too.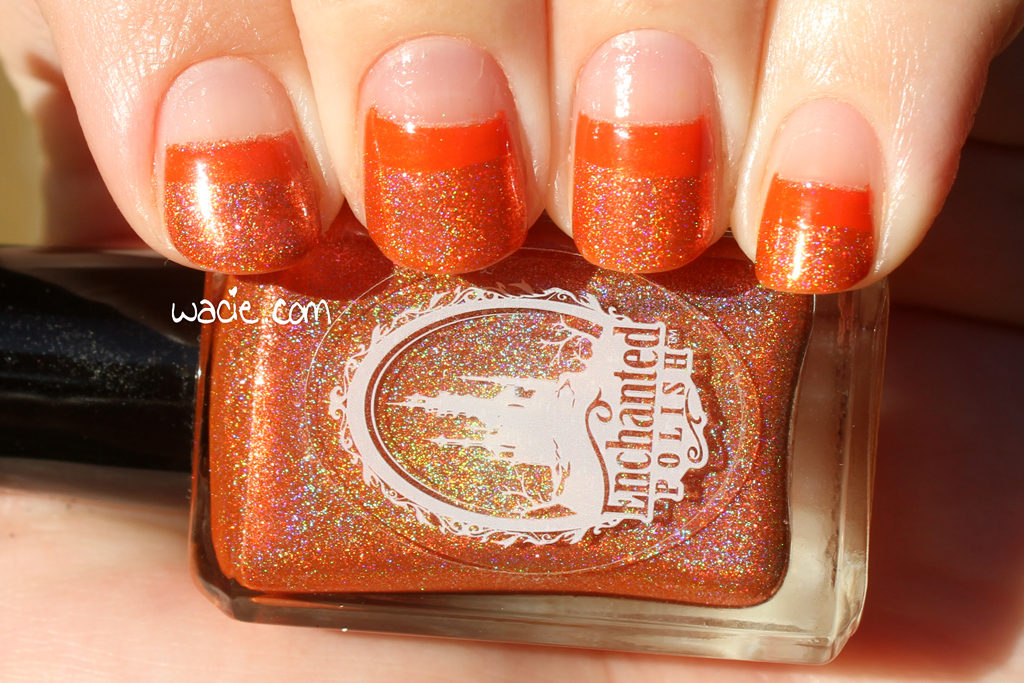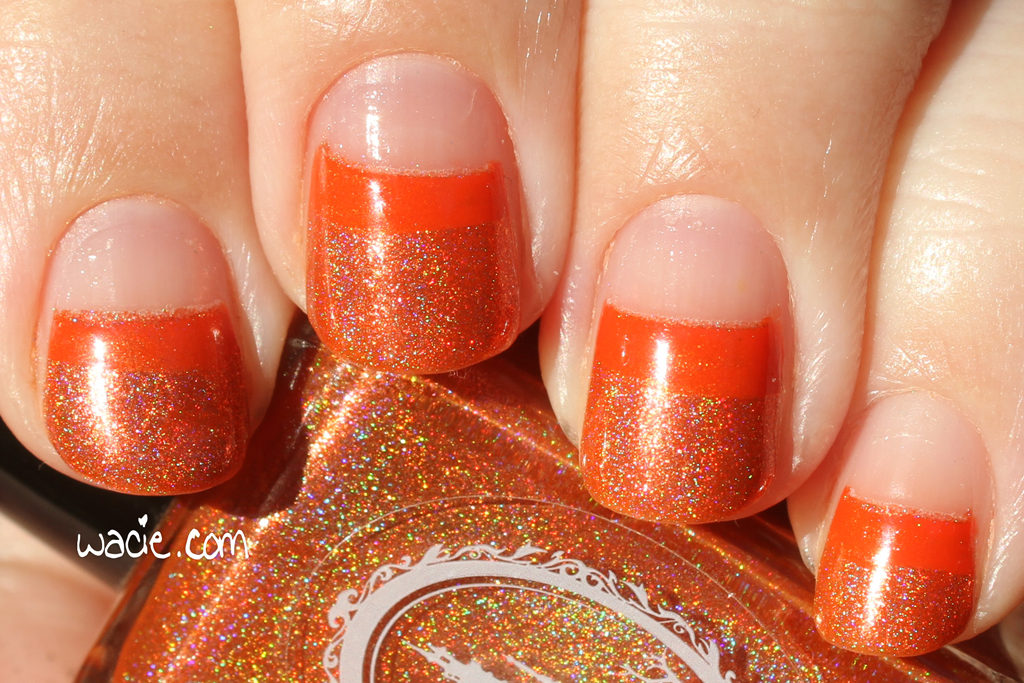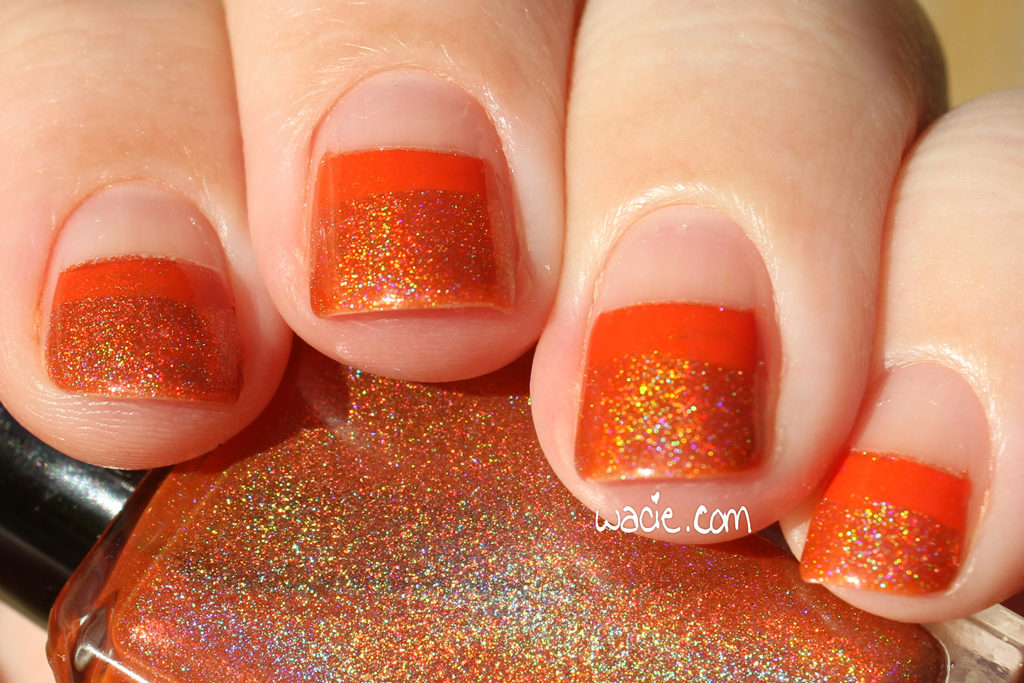 I like Encore! in this mani because it's a similar orange, but also different enough to be apparent. I wanted something between the negative space and May 2014, and after considering a few different things, this was what I picked. I felt a little bad covering up some holo, but I think it works. Also, good news, Envy didn't stain me! Two coats of Seche Base did the trick.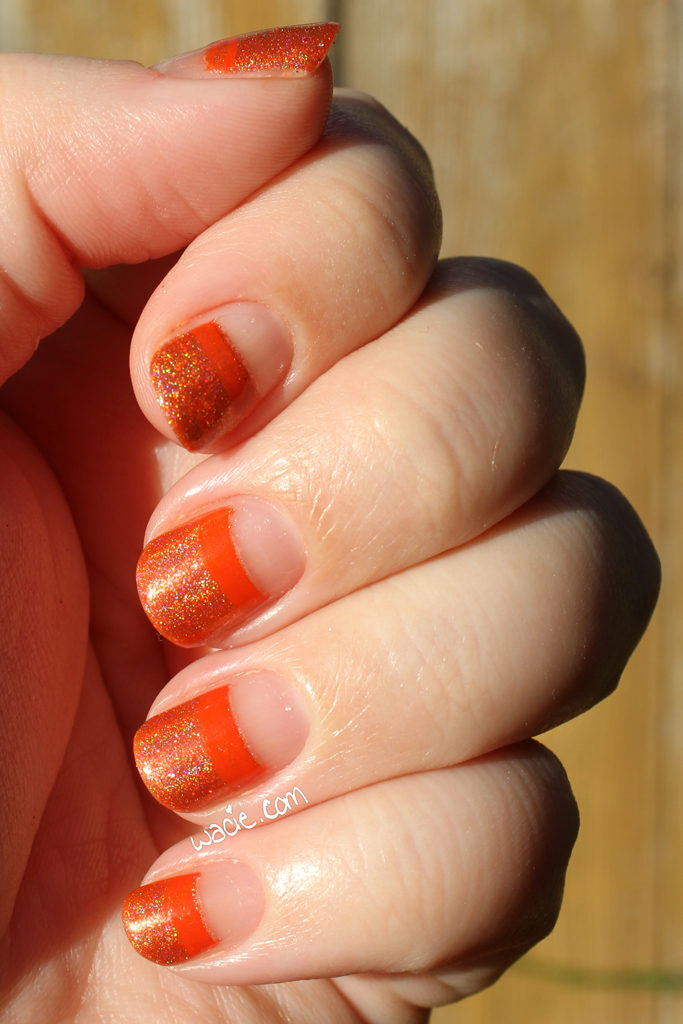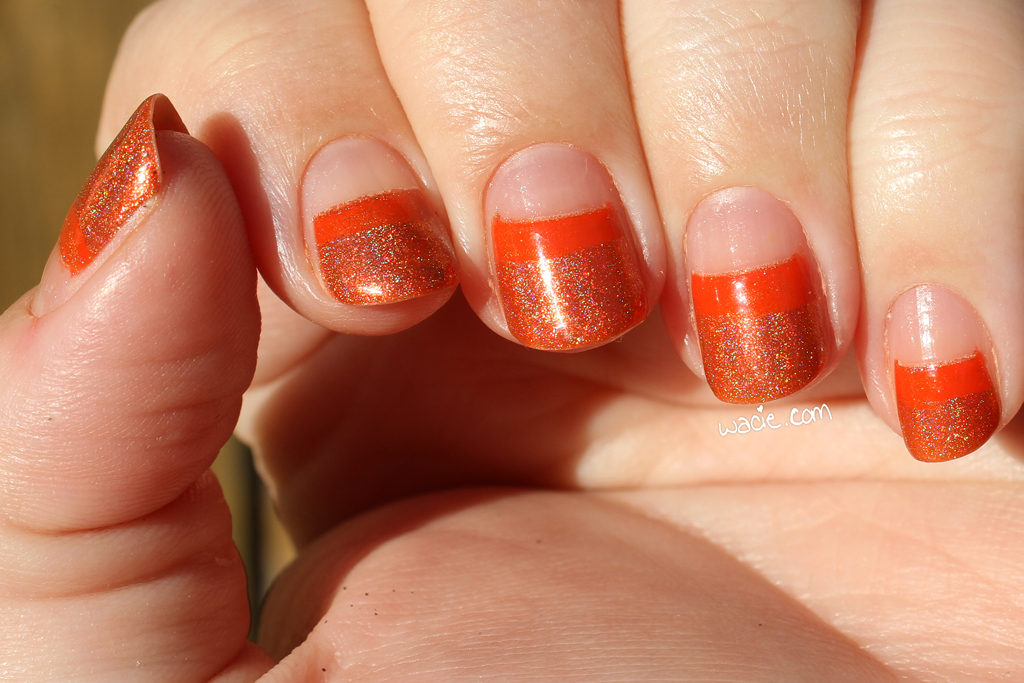 May 2014 is no longer sold by Enchanted Polish; other polishes are available in their online shop. Ciaté is sold at Sephora.
I bought these polishes myself.