Happy Monday, reader! I've got another messy glitter mani to share, because I can never say no to glitter. This is Lynnderella's Unicornament over a Maybelline vintage mystery polish.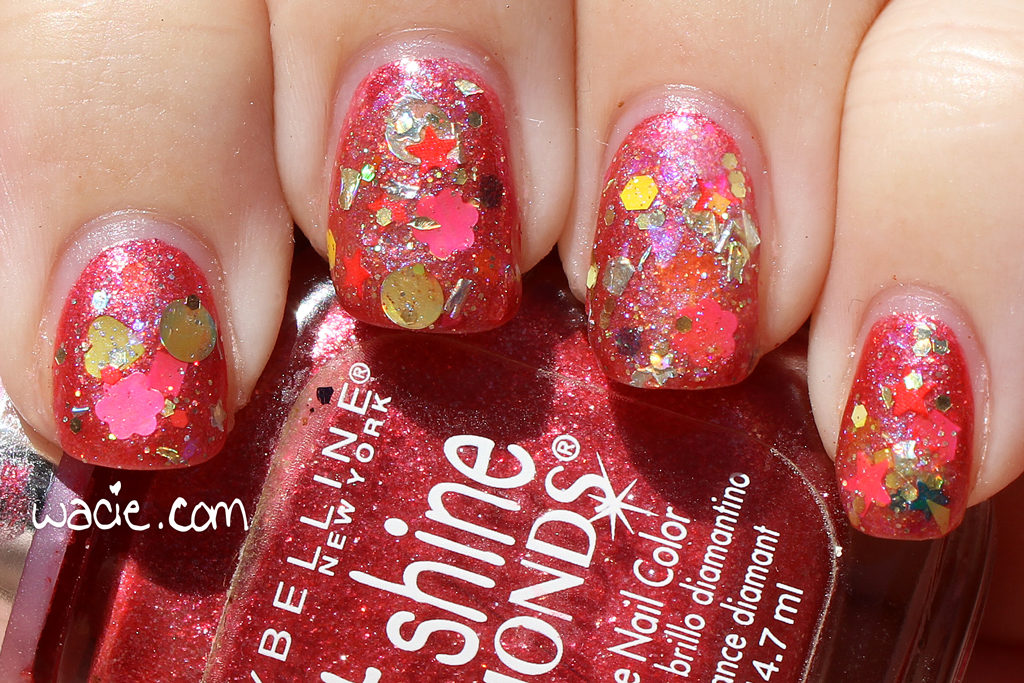 I'll start with Unicornament, since it's clearly front and center in this look. This is probably my favorite-ever Lynn, because there's so much happening in it. All that color, glitter, shapes, and bling in an iridescent base, it's irresistible.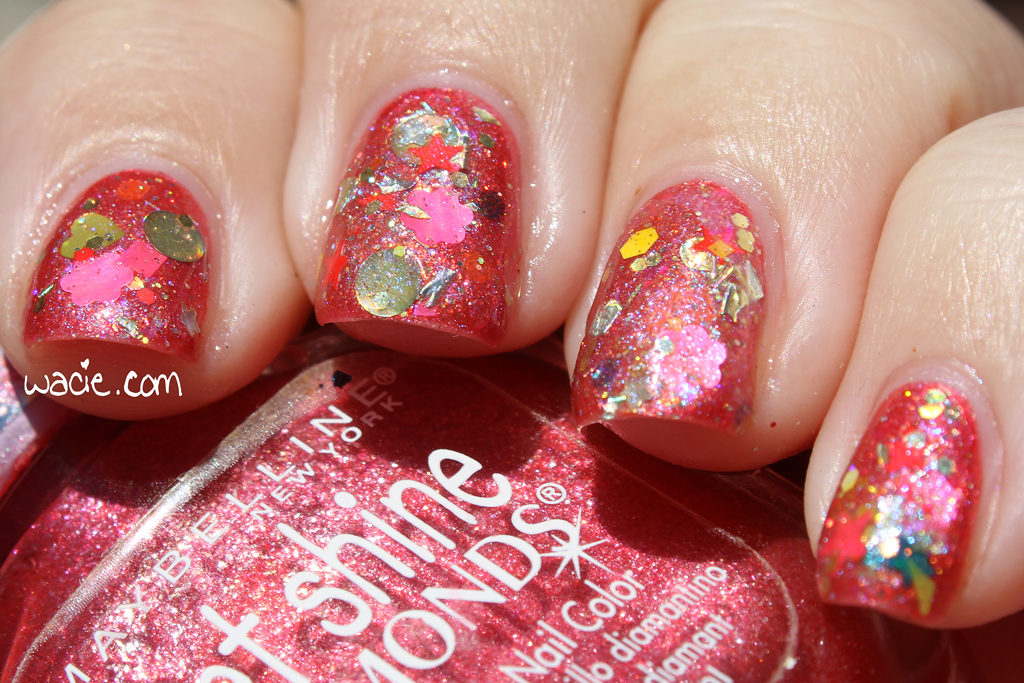 I felt a little bad covering the base polish up, because it really is a nice polish. It's a warm pink — or cool red, I can't tell — with silver flecks. I've had this polish for at least ten years, and believe it or not, it still applies really well. It could have done with some thinner, but it wasn't thick enough that I thought it was necessary. I'll have to do another look with it soon so that it gets its due.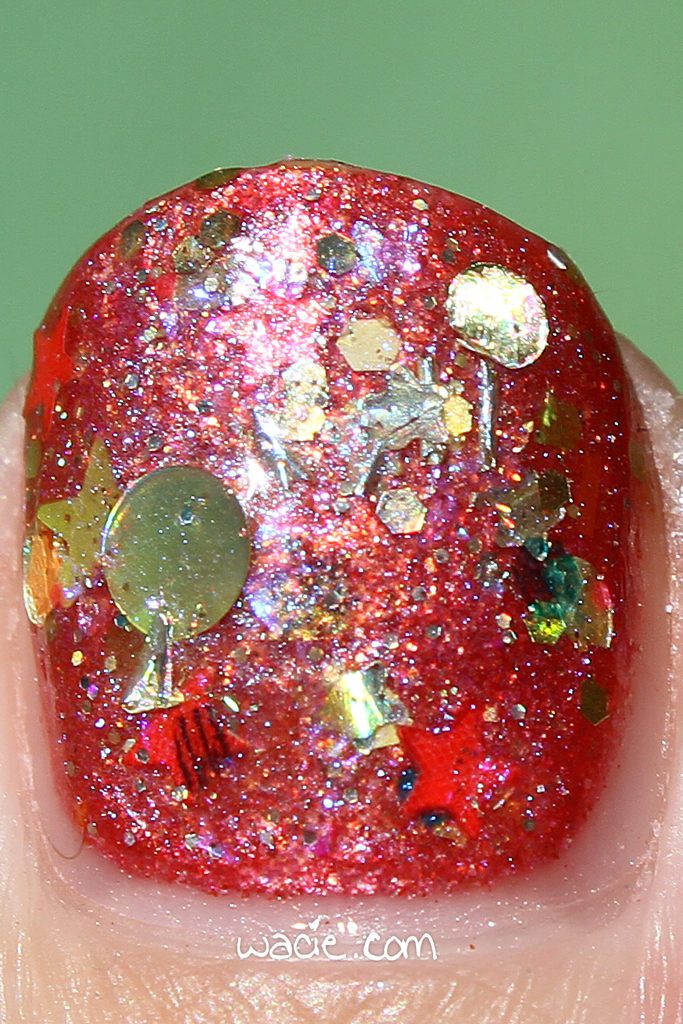 Maybelline polishes are sold in stores. Lynnderella polishes are available on their website, Amazon, and eBay.
I bought these polishes myself.