Hello, reader! For today's Swatch Sunday, we're looking at a very old polish from Maybelline. Its name has since been lost, but today, we're immortalizing it in blog form. It's also one of the polishes I used in my first-ever wacie.com post, so there's that. I'm wearing three coats of this mystery polish with one coat of Seche Vite top coat.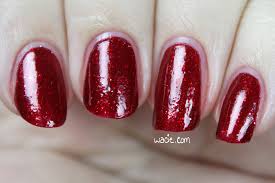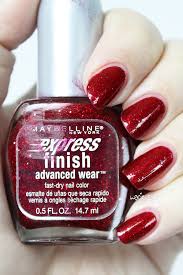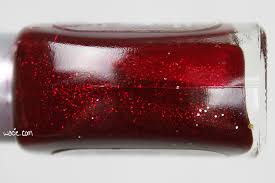 This mystery polish is a red jelly with fine red and silver glitters. Application was easy, and pretty typical of a polish like this; the first coat was streaky, but additional coats deepened the color and built opacity. And, for a polish its age — it's been about ten years since I got this bottle — it applied pretty well. I thinned it myself a few months ago, but there were still some issues with inconsistent thickness, which I believe is a sign of its age, not its formula. The glitters distributed easily. It dried quickly and with a glossy finish. I added top coat for extra shine and protection.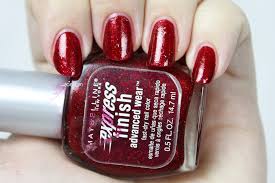 I have a real soft spot for this polish. I've written time and again about how much I love red polishes, and this is a really special one. I've had it a long time, and though nothing beats a red creme for me, this may be an exception; it's like a red creme but with more. It complements my skin tone so well, and it just makes me feel glamorous and sexy. I will truly be sad when it runs out.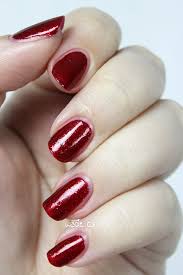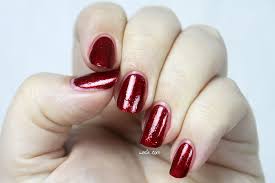 I do not know the name of this polish, nor do I know whether it's still being made by Maybelline. Other Maybelline polishes are sold nationwide.
I bought this polish myself.