Happy Monday (or Tuesday, east coast)! This week, I found myself doing something basic and absolutely shocked myself. The polish I wanted to use, Revlon's Nude Nightie, is something that's just so pretty and dimensional on its own that I didn't want to cover it up with anything else. I just painted my tips and wore the polish alone. I'm wearing three coats of Nude Nightie, and I used China Glaze's White on White for my tips. All nails are topped with one coat of Seche Vite.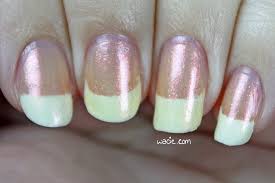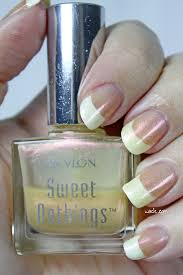 As you can see, Nude Nightie is a well-loved polish. Of all the bottles I have, very few are only half-full. Today, though, I'm seeing it in a new way. As I was editing these photos, I never realized just how bigthe shimmers are. They're practically flakies! I've had this polish for the better part of a decade, and I've just noticed what makes this polish beautiful. Macro magic!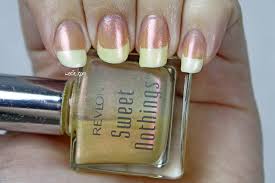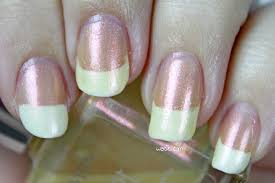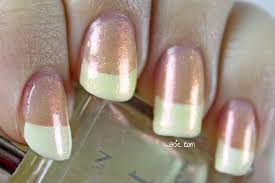 So my tips are kind of ugly. About half of them were done freehand, and that's because those are the ones I messed up using the guide stickers. I'd just been seeing so many French acrylic sets on Instagram lately, and I'd kinda missed when I wore them, too. I can't remember the last time I wore just a plain white tip with a natural color. This is seriously some 2006 throwbacks for me, in both the polish choice and the execution. I feel stylish, but also really basic. I don't have much else to say about it, just hoping I get my mojo back for next week.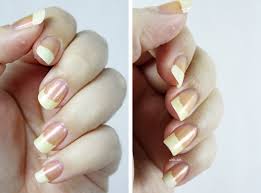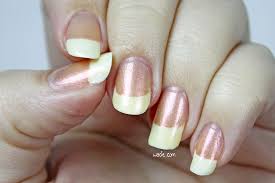 Nude Nightie is discontinued; Revlon is stored in stores nationwide. My White on White is from Sally Beauty Supply.
I bought these polishes myself.