I'm back from vacation, and the wacie.com hiatus is over! I had a blast while I was on vacation, but I felt a bit guilty about ignoring the blog. I actually took my laptop and some polish along with me, thinking I would have time to update while travelling. I seriously overestimated the amount of free time I would have. I also didn't take a whole lot of nail pictures while I was gone, even though I painted my nails; painting my nails while tipsy in a hotel room at 1 AM does not make for good manicures. Anyway, I'm still trying to get my groove back, so this week's post is not only late, it's probably also deviating some from the usual format a little. I was gone so long, I actually forgot how I normally take pictures.
I decided to do something easy this week, just to celebrate being back in my natural habitat. I neglected my usual hand and cuticle care, and also suffered a lot of breaks while I was gone, so I spent a lot of time just soaking and taking care of my nails, and after all that, I just didn't feel like doing something intricate or time-consuming. Also, I'd had a plan for these two polishes before I went on vacation; I have no idea now what it was. This week, I'm wearing a mystery color from Maybelline, and Sephora by OPI's Dear Diary….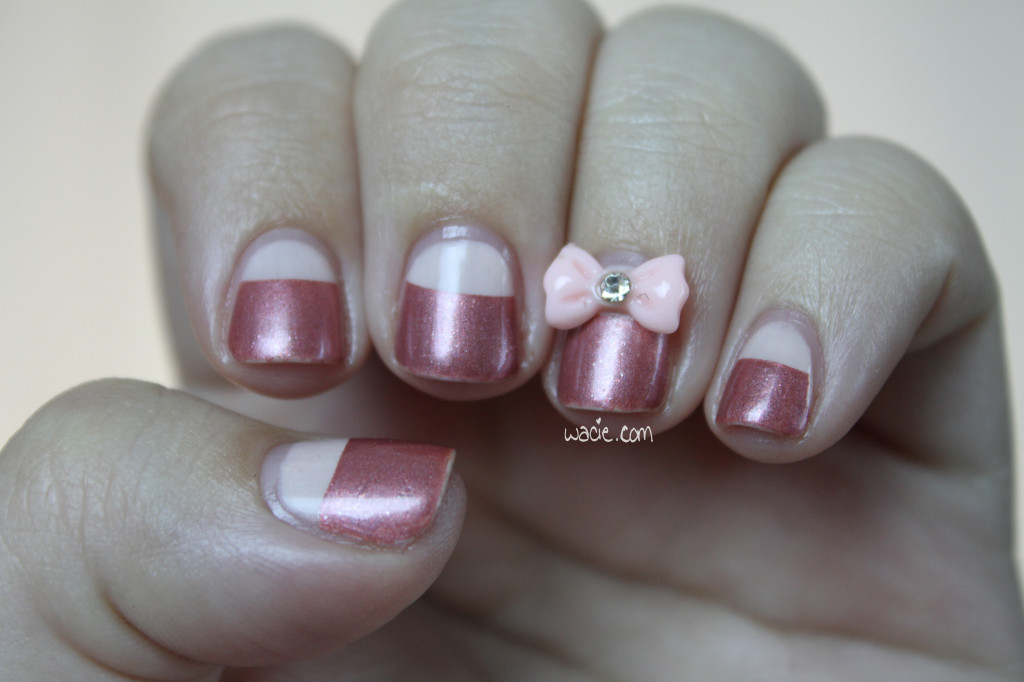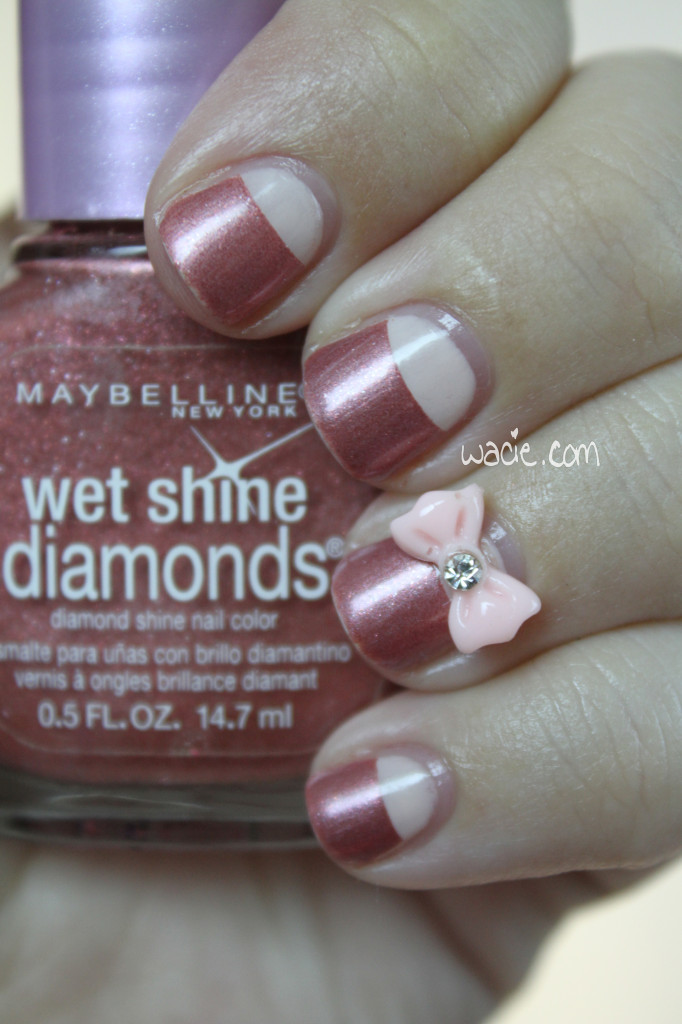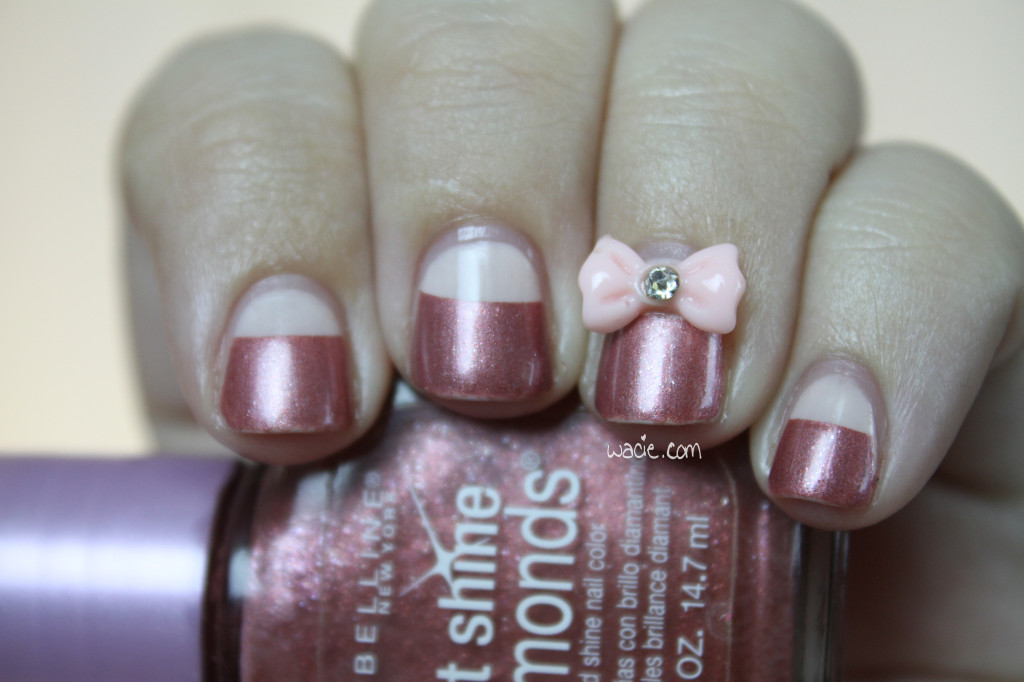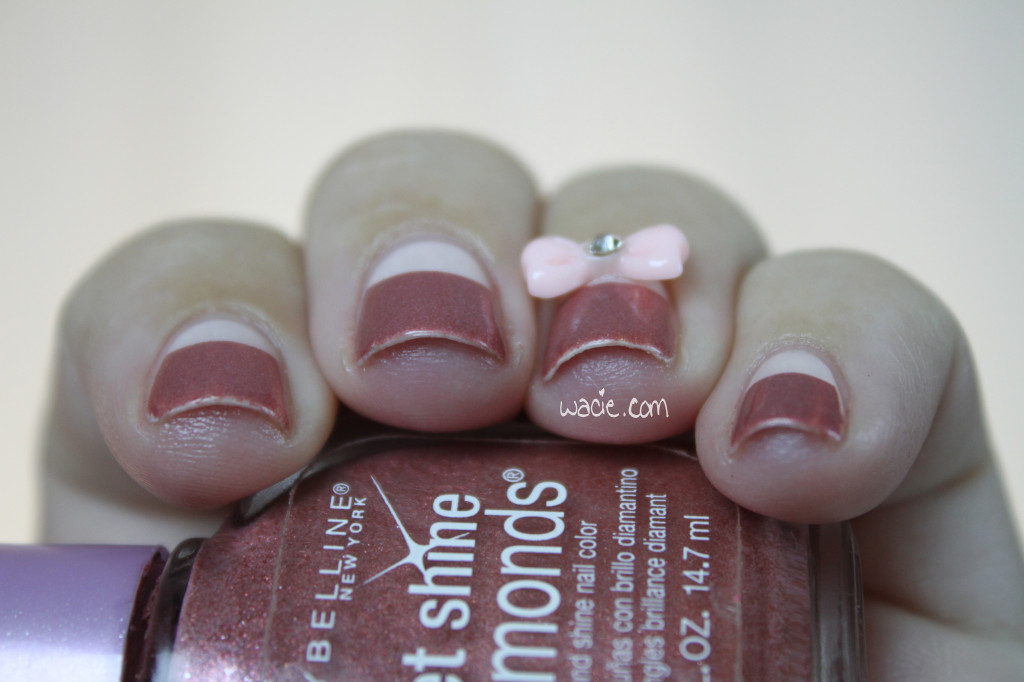 I expected Dear Diary… to be much more sheer than it came out on my nails. The first coat was sheer and pretty streaky, but the second evened it out. There are still some places that are thin and bald, this is most evident on my thumb, if you're able to see it at all. On every other nail, it's mostly opaque.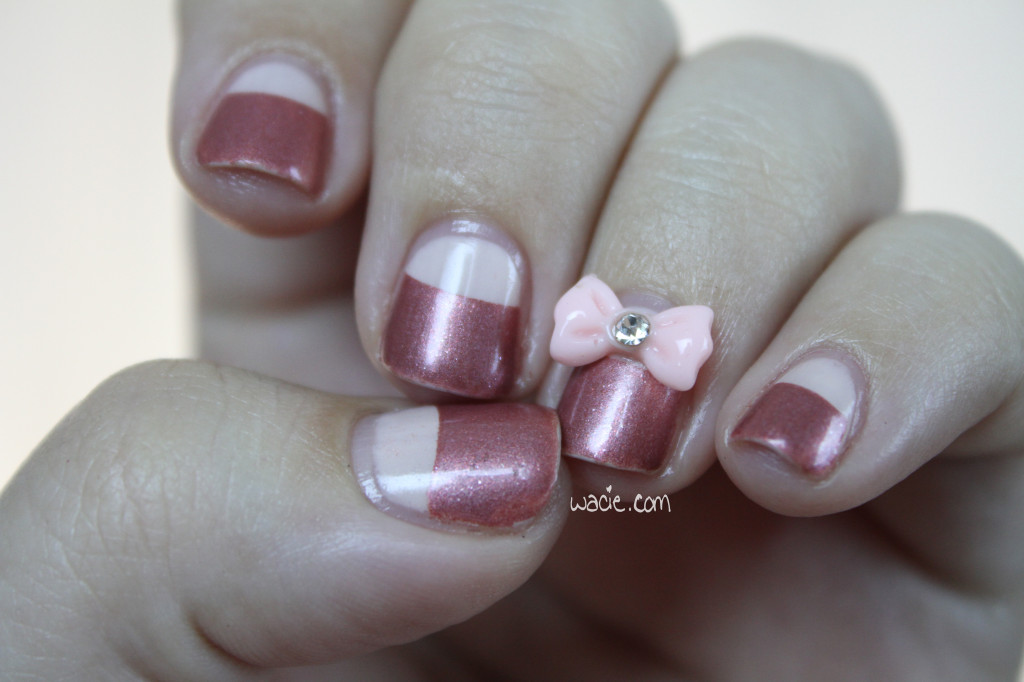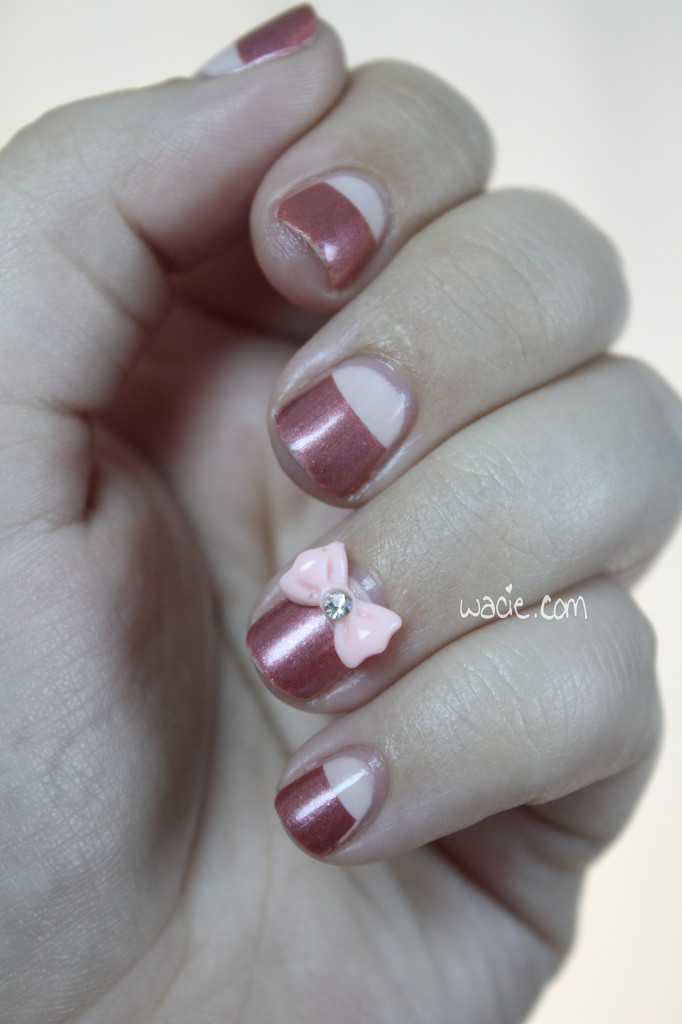 I have no idea how to identify this Maybelline polish. It's a shame, because even though it's an oldie, it's a gorgeous color. It's a rosy mauve with a pretty shimmer. It doesn't seem to wear well; I put it on yesterday; this isn't even 24 hours later. I'll chalk this up to my nails being so short I can't wrap the tips.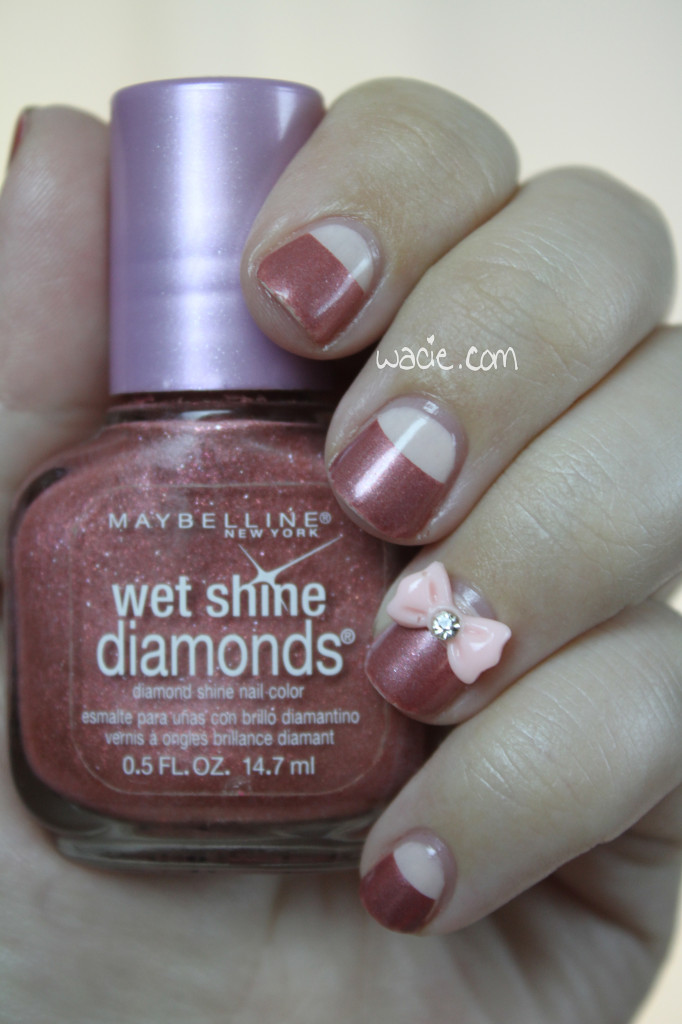 This bottle comes from a time way back when I had a problem peeling the stickers from things, so that's how it came to be a nameless mystery color. I'd really love to know its name. If you can identify it, please help me out!