This week's Wacie Wednesday post is all about Slither, a polish I made many moons ago, but am just getting around to trying out. It's a slightly black base filled with tons and tons of gold-shifting green flakies. I'm wearing three coats of it here with a coat of Seche Vite top coat. Most photos were taken in my studio, the last two in the set were taken outdoors in full sun.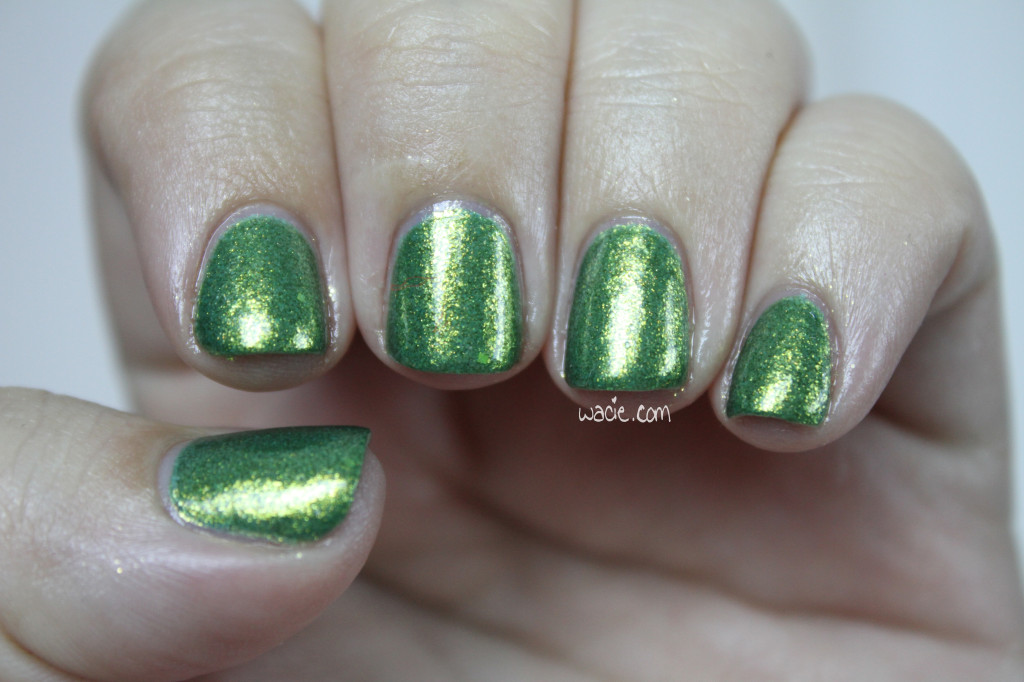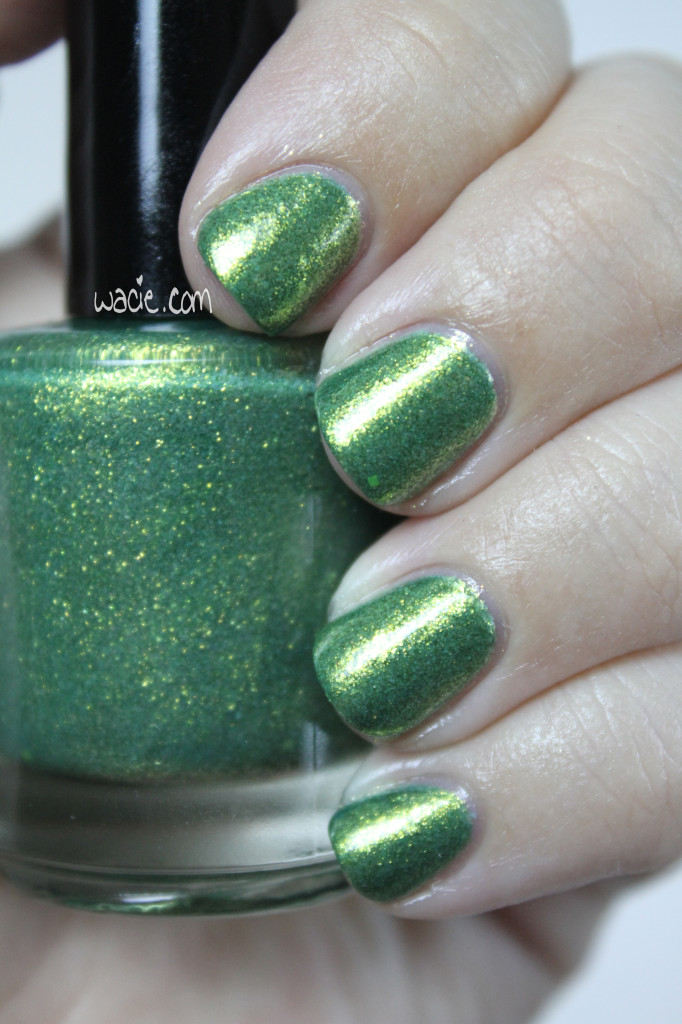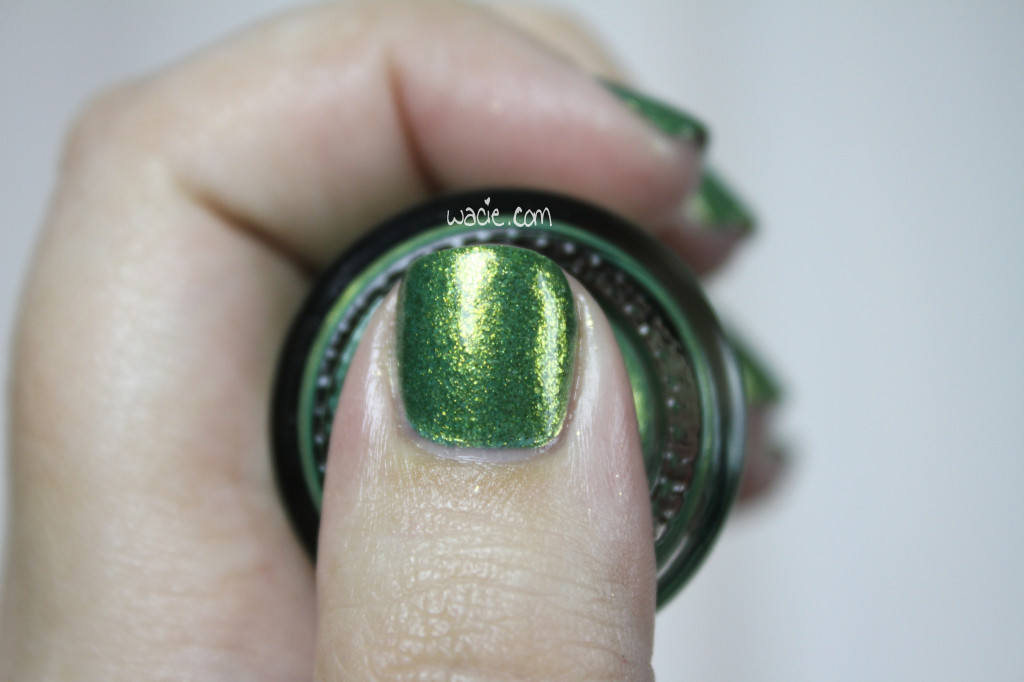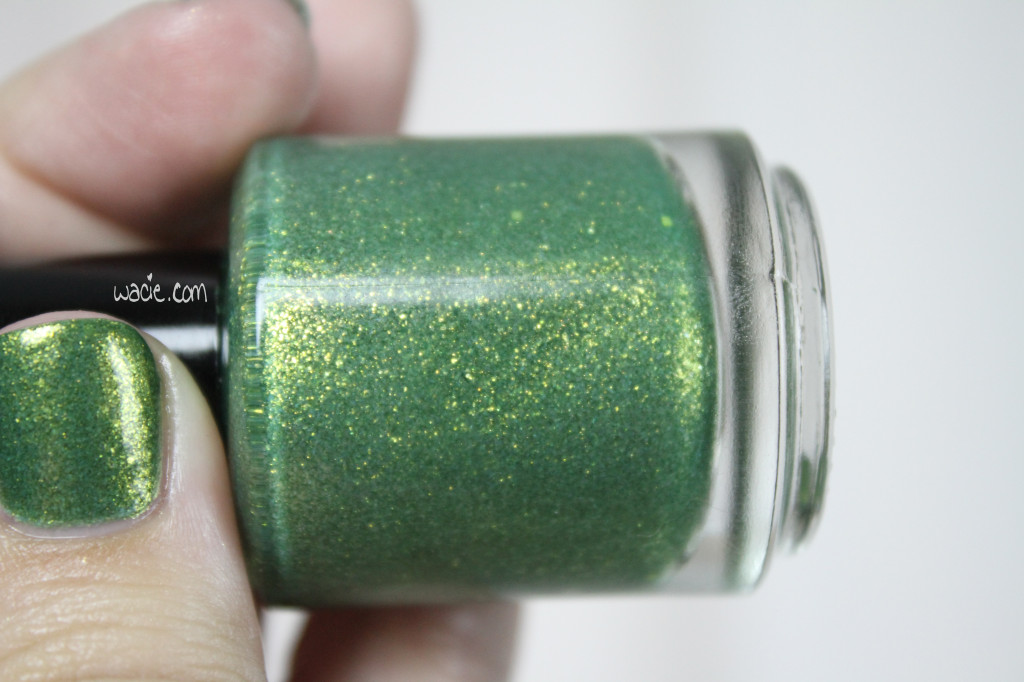 I'll get this out of the way first: cleaning up my cuticles sucked. Because this polish is practically all flakies, it's hard to move out of all the nooks and crannies. I spent the better part of an hour exclusively on my cuticles, and you can still see the tiny flakies all over the place. This is most evident in the outdoor shots. You can see them everywhere.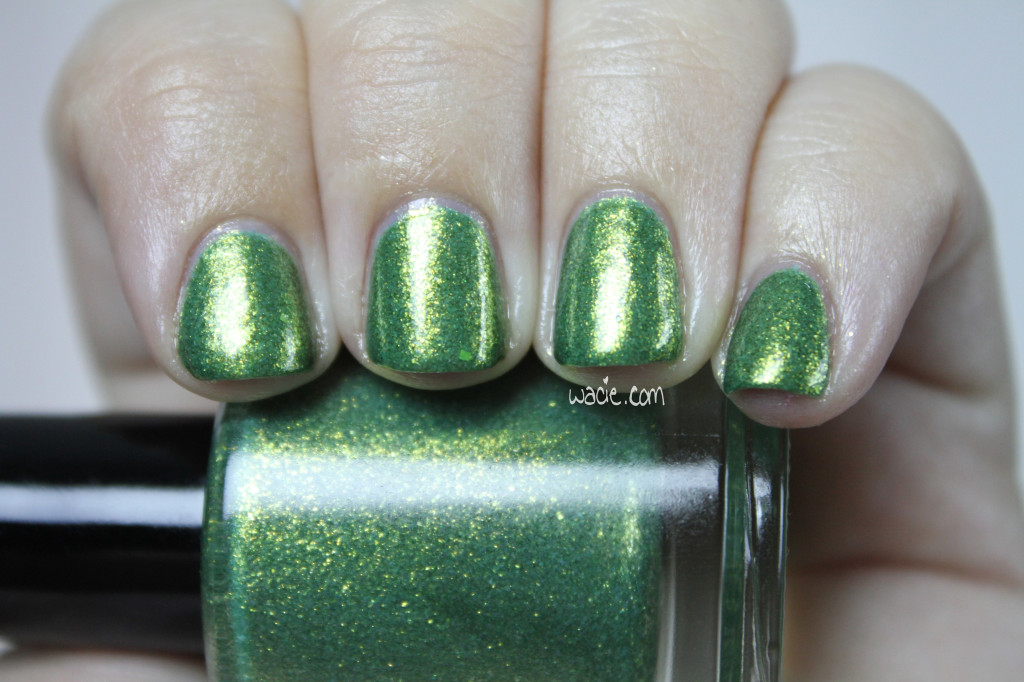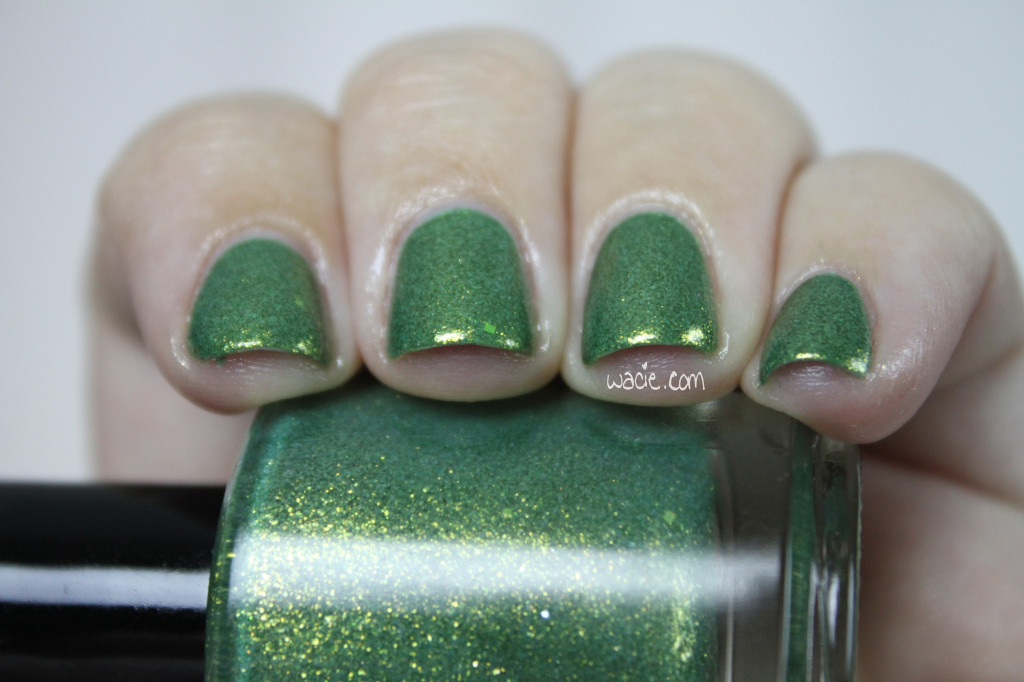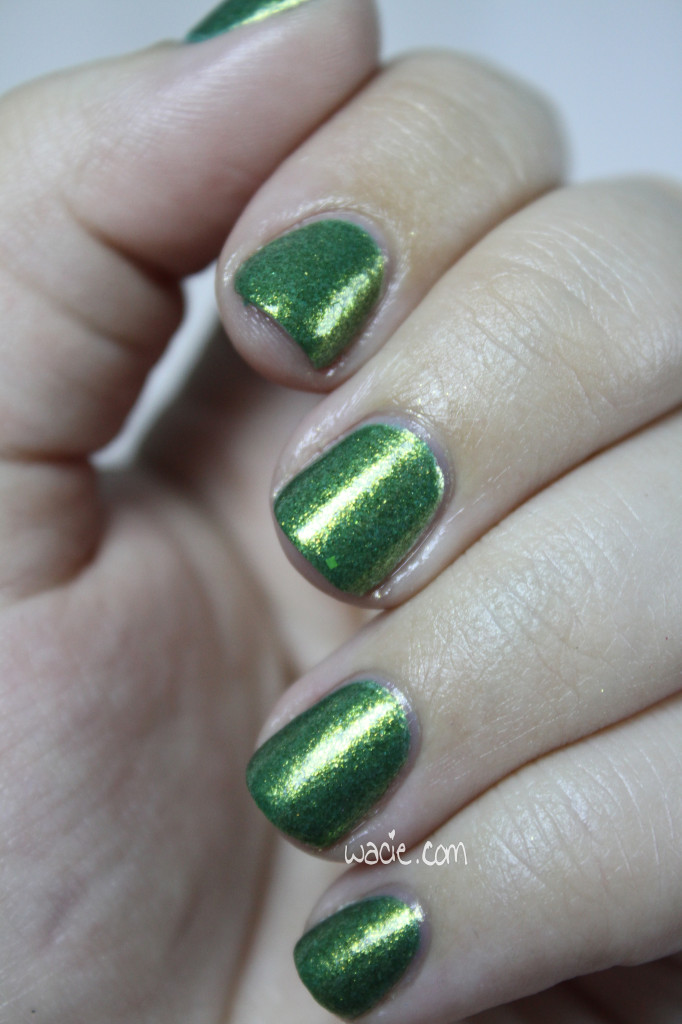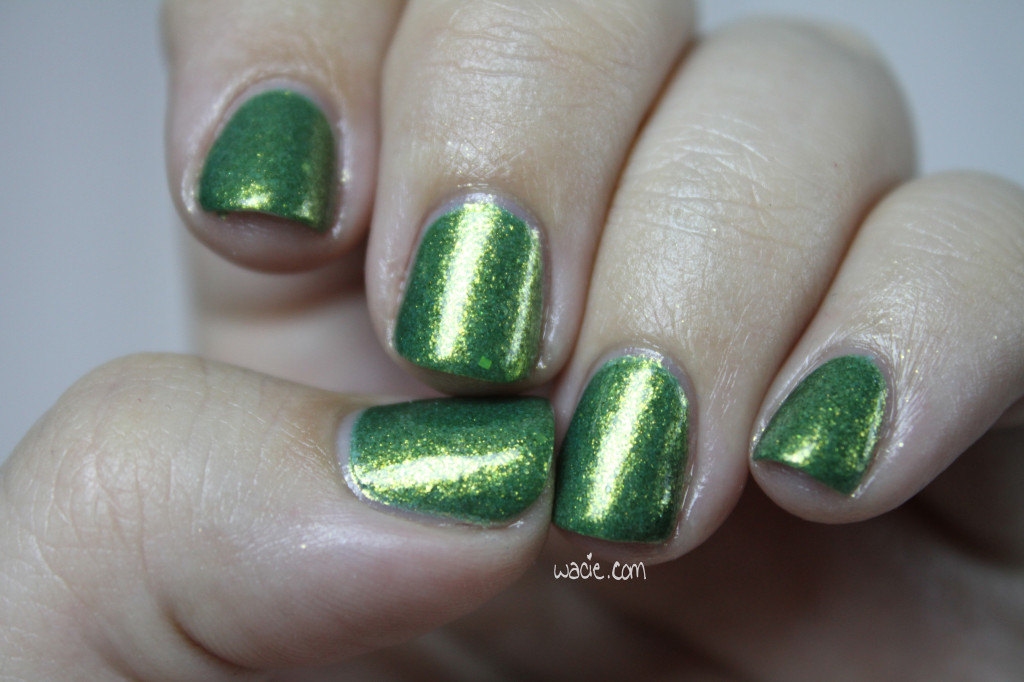 Now we can get to the good stuff. Look at the color shift! The green here is already gorgeous on its own, and then the light hits it, and everything turns gold and stunning. I love it.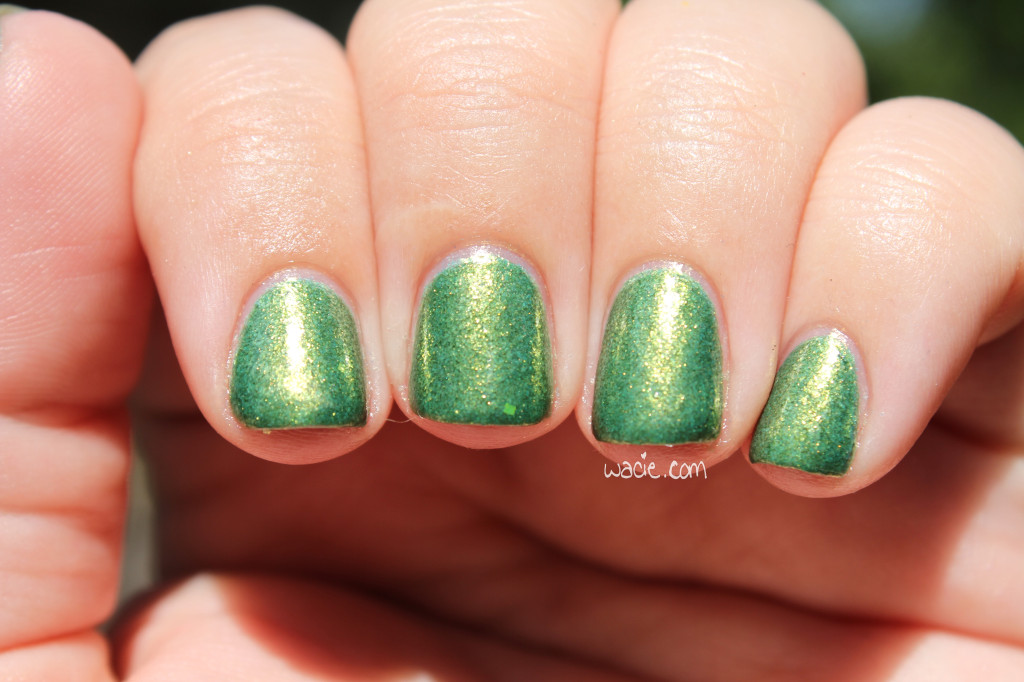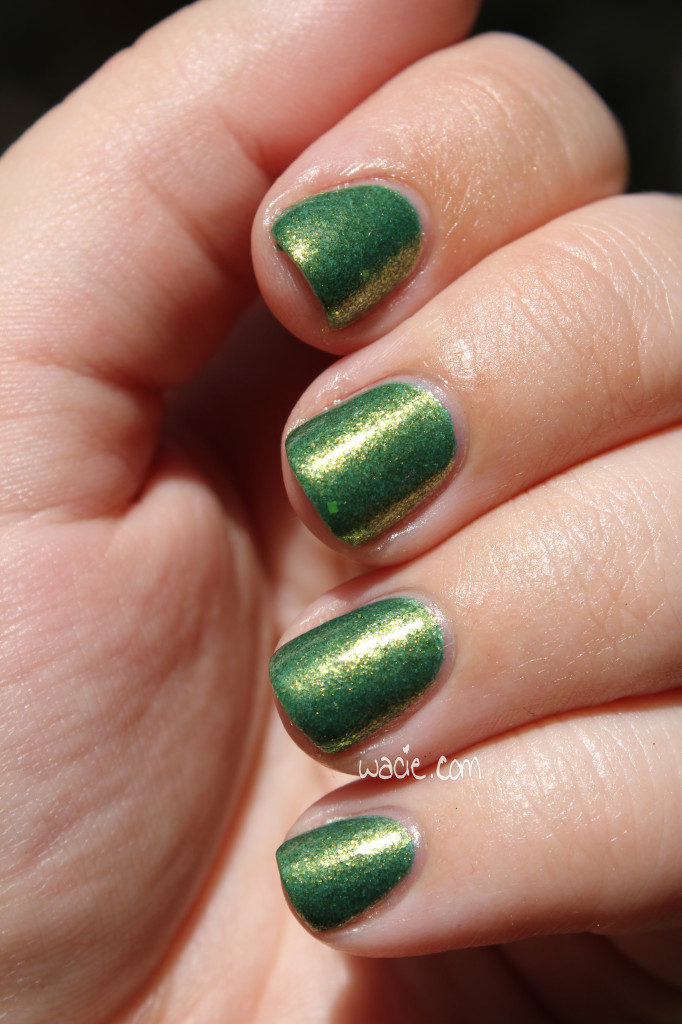 You may see a piece or two of lime green glitter sticking out on a couple of nails. I don't know where those came from, nor do I know how they got into this bottle. They are not part of this polish. I didn't even notice them until I was taking the outdoor shots. Those will not be part of the final product when that time comes.