For Manicure Monday this week, I pulled out a crackle polish that had been languishing in the collection. For this look, I'm wearing P2's Blue Bomb over Essie's Mint Candy Apple, a dusting of China Glaze's Fairy Dust, and Ciate's Speed Coat Pro top coat.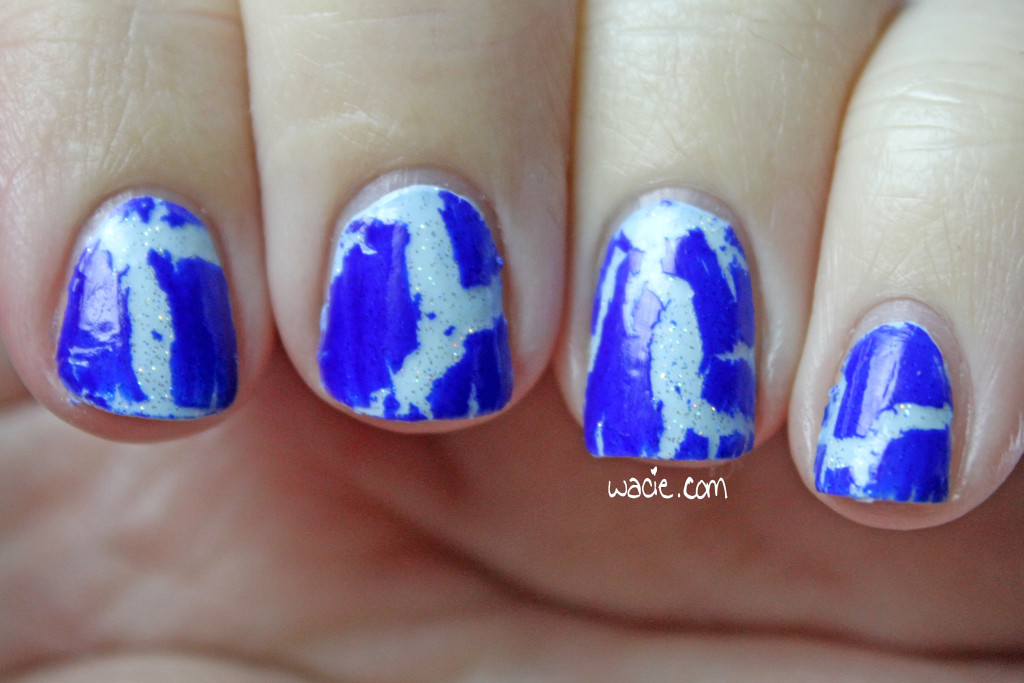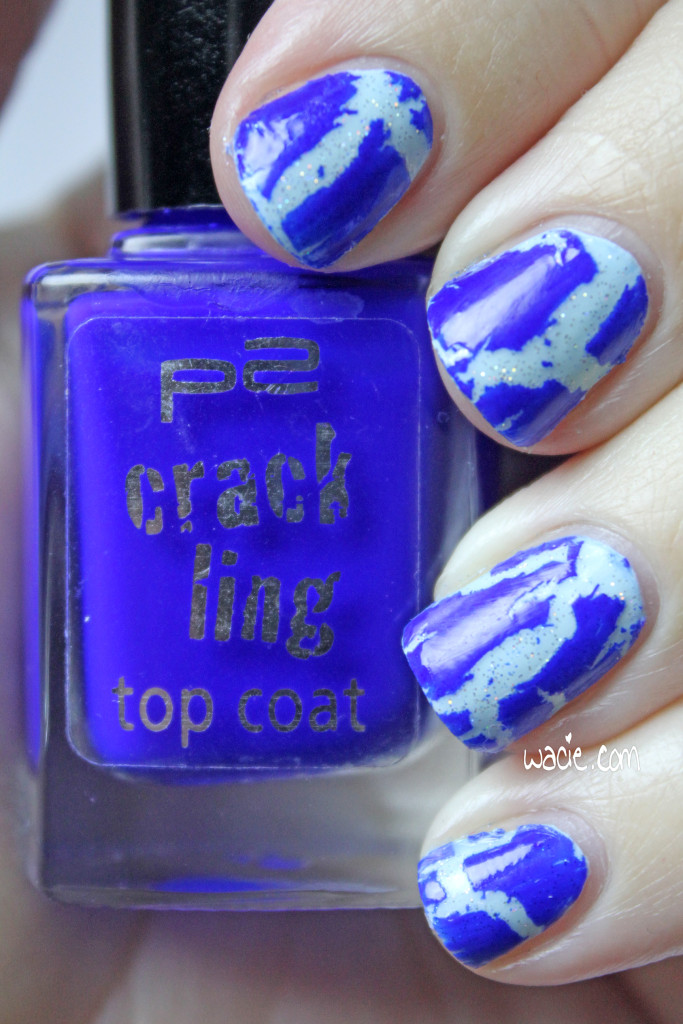 I know we've seen crackle polishes on the blog before, and each time I'm always conflicted about wearing one; it's something between "Man, this is super cool" and "Dude, what was I thinking?" I mean, I like the look in general; I always get compliments on crackle polish whenever I wear one out, and I like how unpredictable it is and how two nails never look exactly the same. I feel pretty meh about this look, though. I even tried to dress it up with Fairy Dust, which was a last-minute impulse, and even then it's like 2010 called and asked for its manicure back.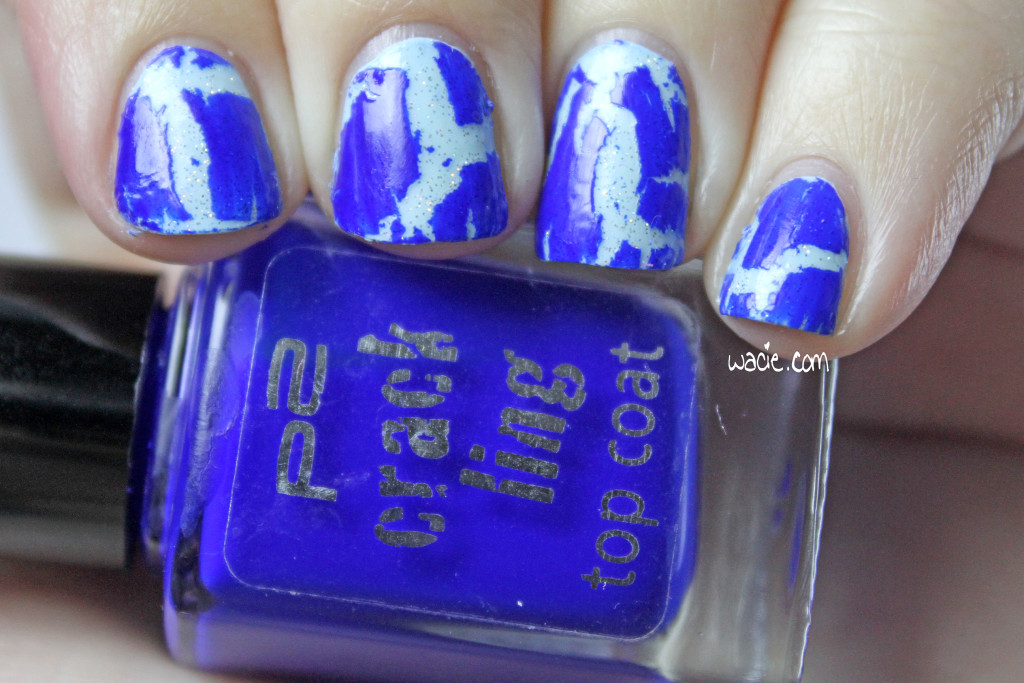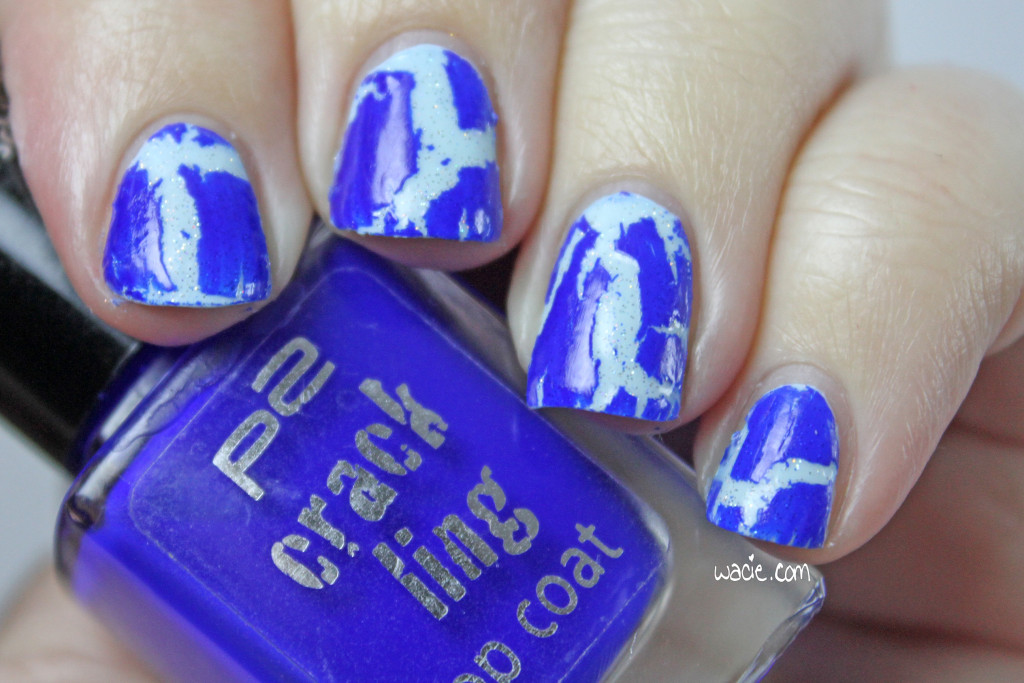 Individually, I love these polishes. Mint Candy Apple is a nice baby blue creme that was opaque in two coats. Fairy Dust is the most beautiful kind of subtle. Blue Bomb is special to me because it's from Germany and I got it in an awesome Reddit swap. I normally like it, but today I'm not feeling it so much. I guess that's a really rude-as-crap thing to say about a gift. Sorry.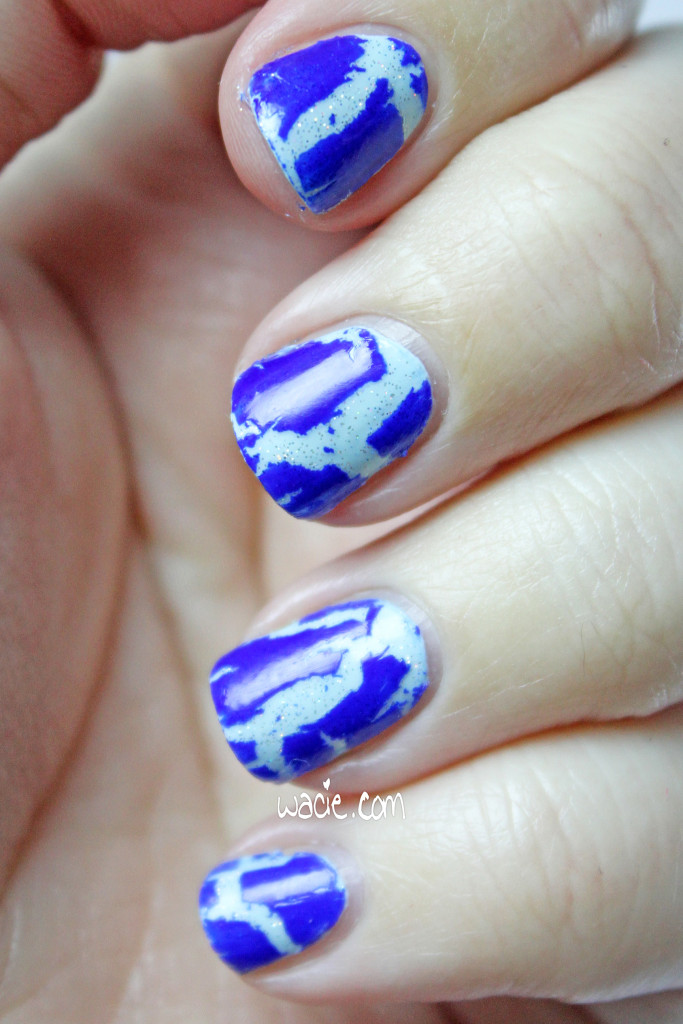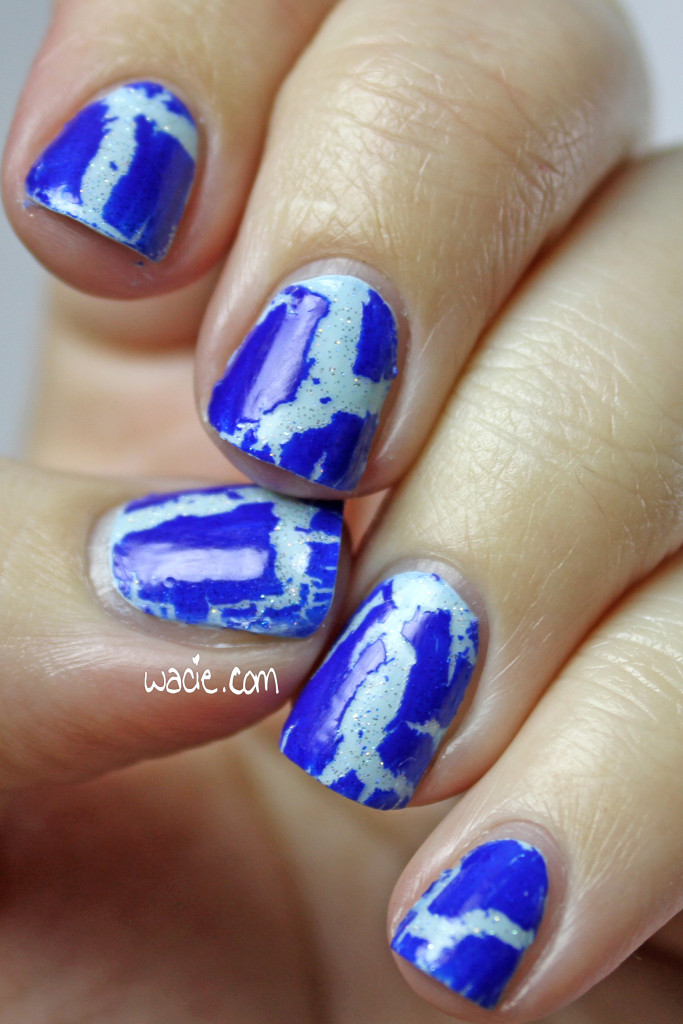 Final word: It looked better in my head. It also looks nicer in person, because the glitter is more glittery.