Happy Saturday! It feels so good to be past our third anniversary. I still can't believe we've passed such an important milestone, it's crazy! For this week's Saturday swatch, I'm wearing Blue-Eyed Girl Lacquer Prototype BBD1.0 over Nails Inc.'s Eaton Terrace, China Glaze's Pelican Gray, and LA Girl's Black, as well as Seche Vite top coat.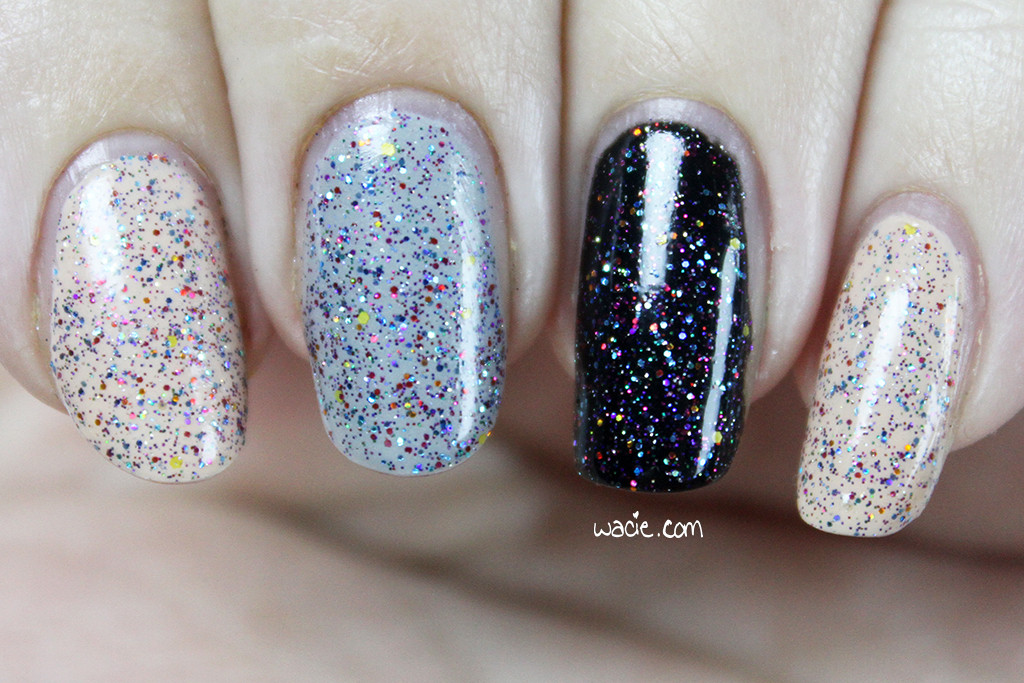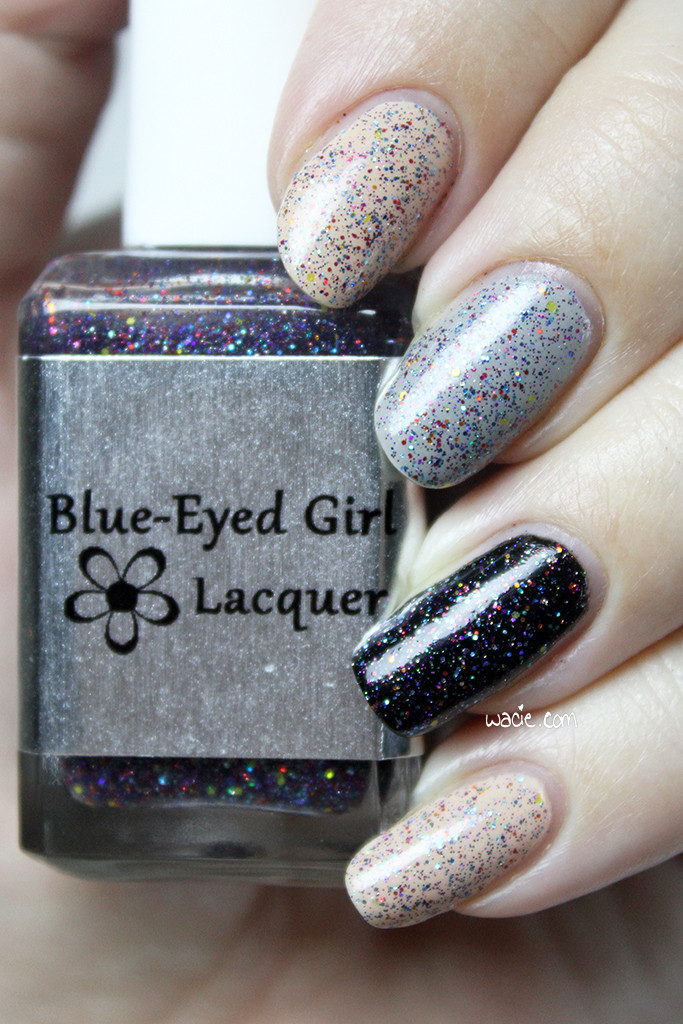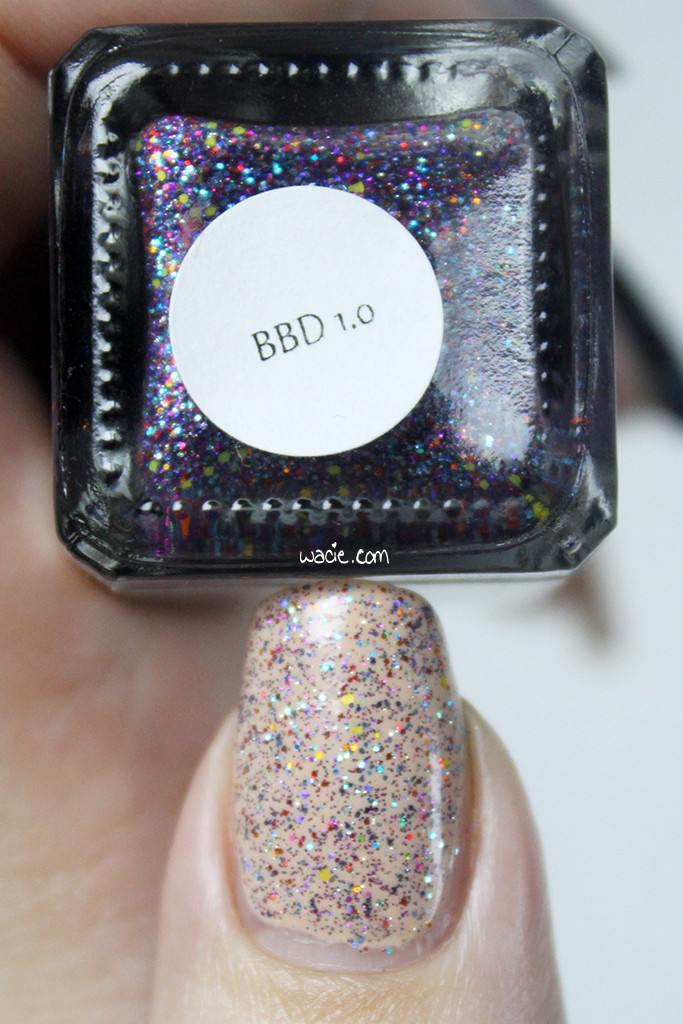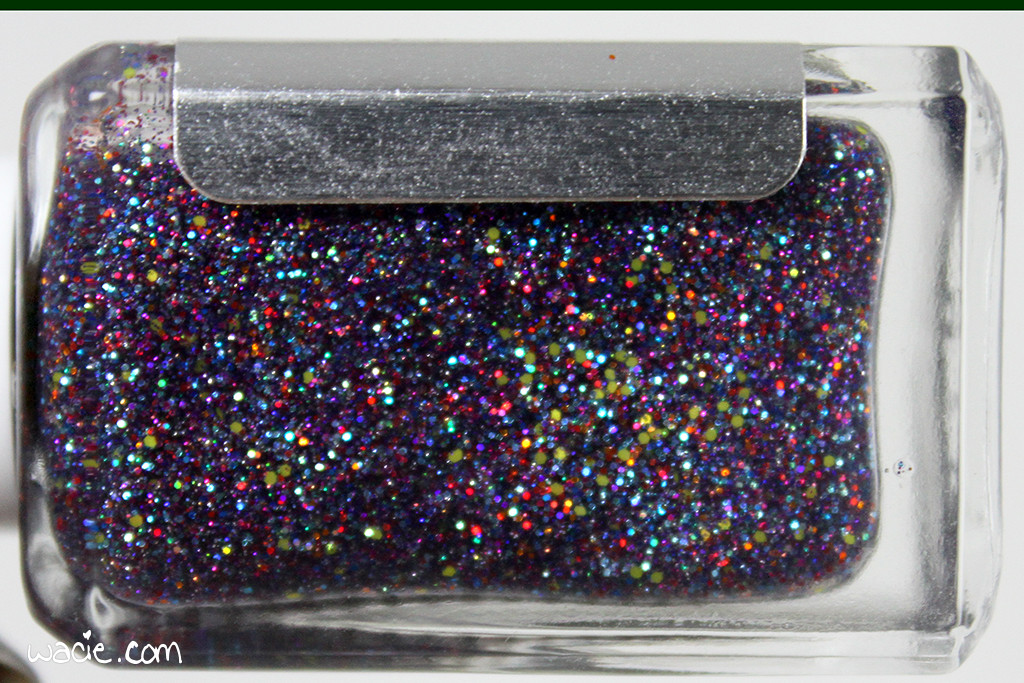 Prototype BBD1.0 is a clear-based fine glitter topper; the glitter mix is predominantly purple holo glitters, but also contains holo reds and blues and matte lime green glitters. Application was easy; the glitter brushed on without any problems, and the product consistency was very workable. It dried quickly and with a smooth finish. I added top coat for extra shine and protection.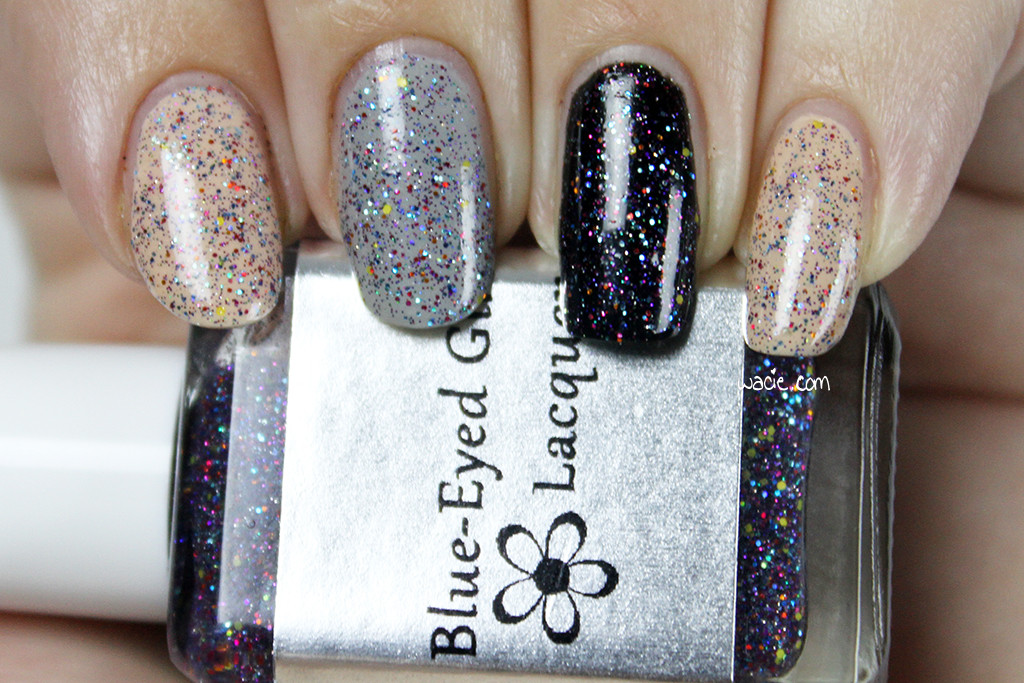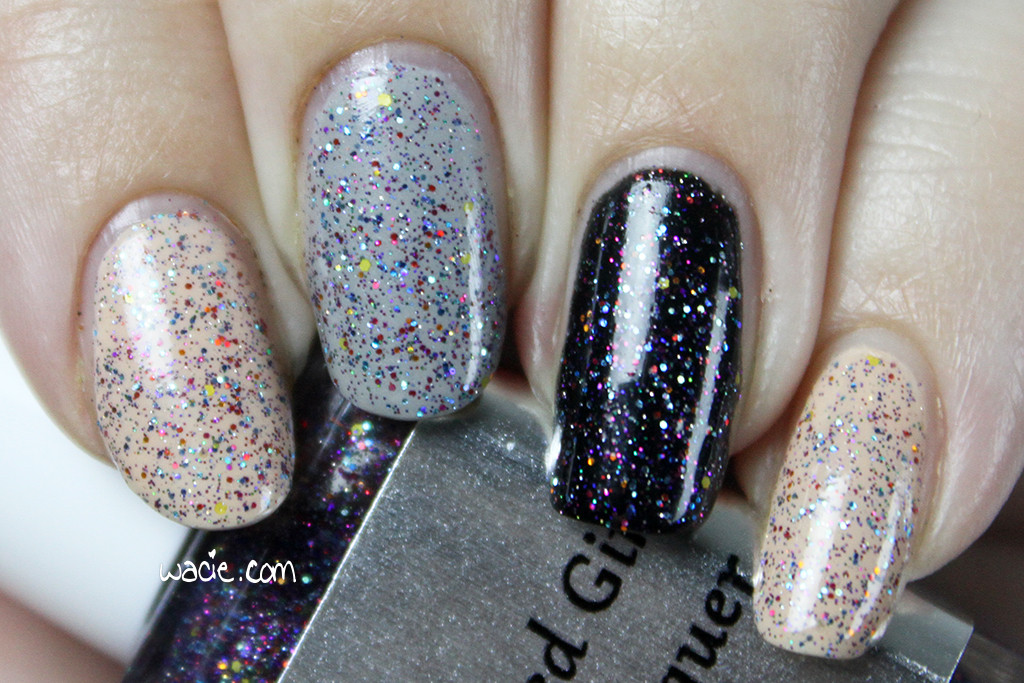 This a really fun polish to wear. I used neutrals for this look because I wasn't sure how the glitter would look over other colors, but the glitter is so fine and so varied in color that it would probably look good over anything. I'm actually impressed by how it looks over black; you get the flashes of color without the speckled effect the lighter colors get. I thought it would be boring over black, but I think it's my favorite of all of them. The lime green satin glitters feel a bit out of place, but I don't dislike them; I think it breaks up an otherwise monotonous (but still quite pretty) glitter mix.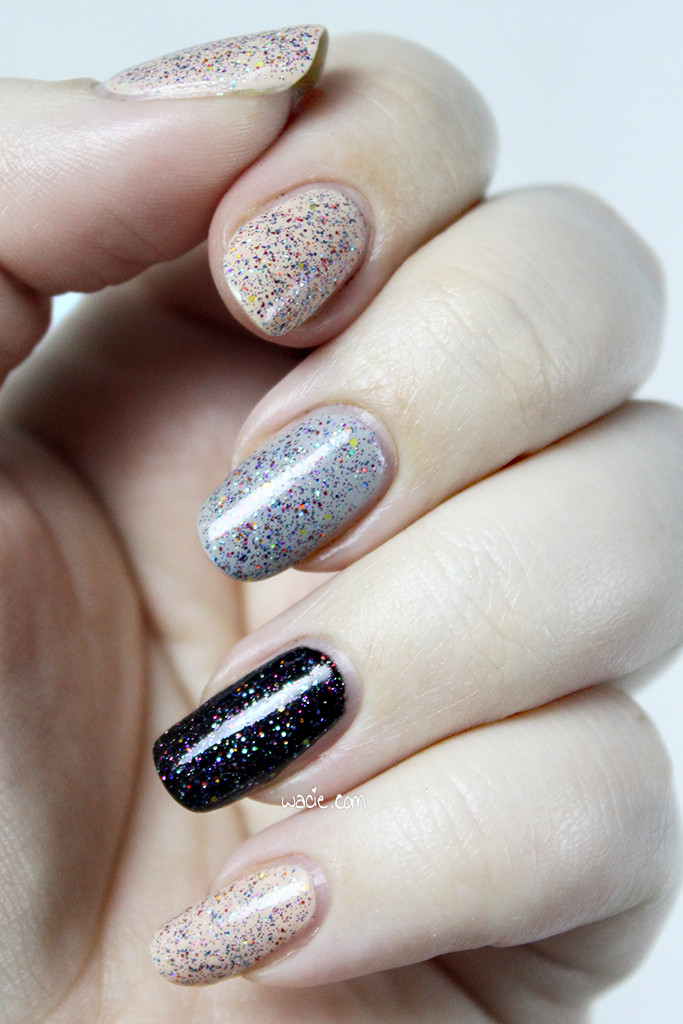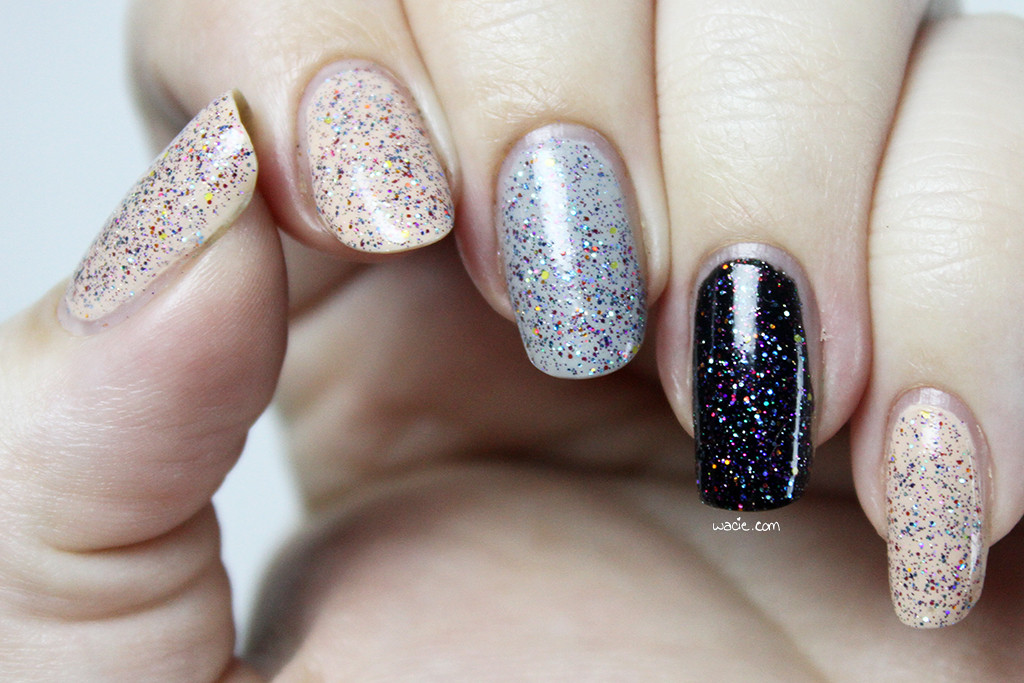 Here are some sun shots. The glitter looks amazing outside; you can really see the variety of colors in the glitters here. The following photos were taken in direct sunlight.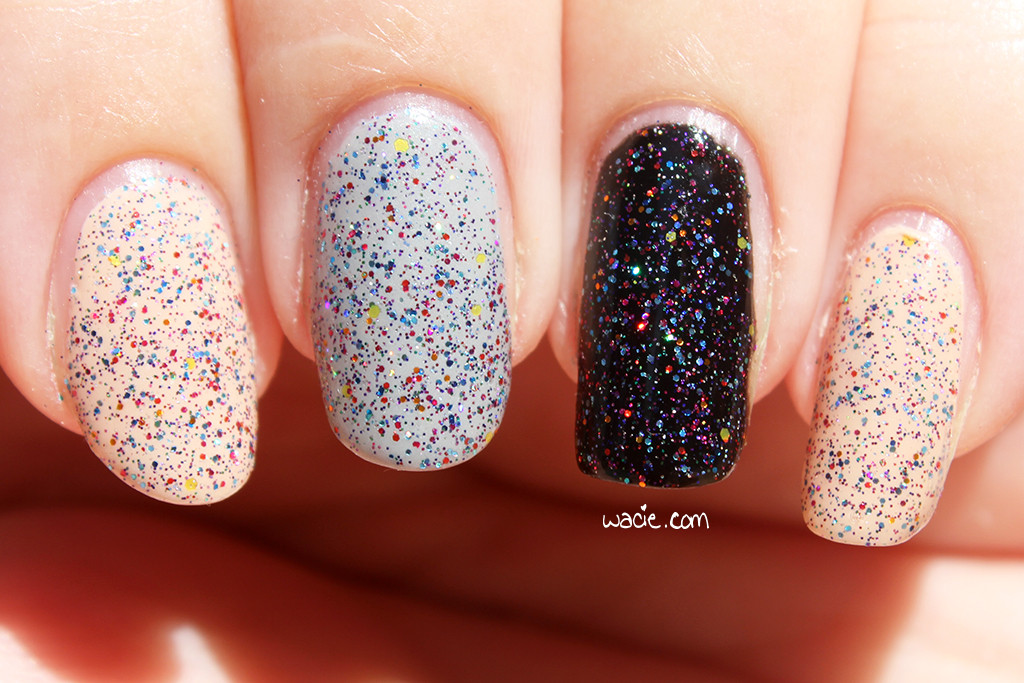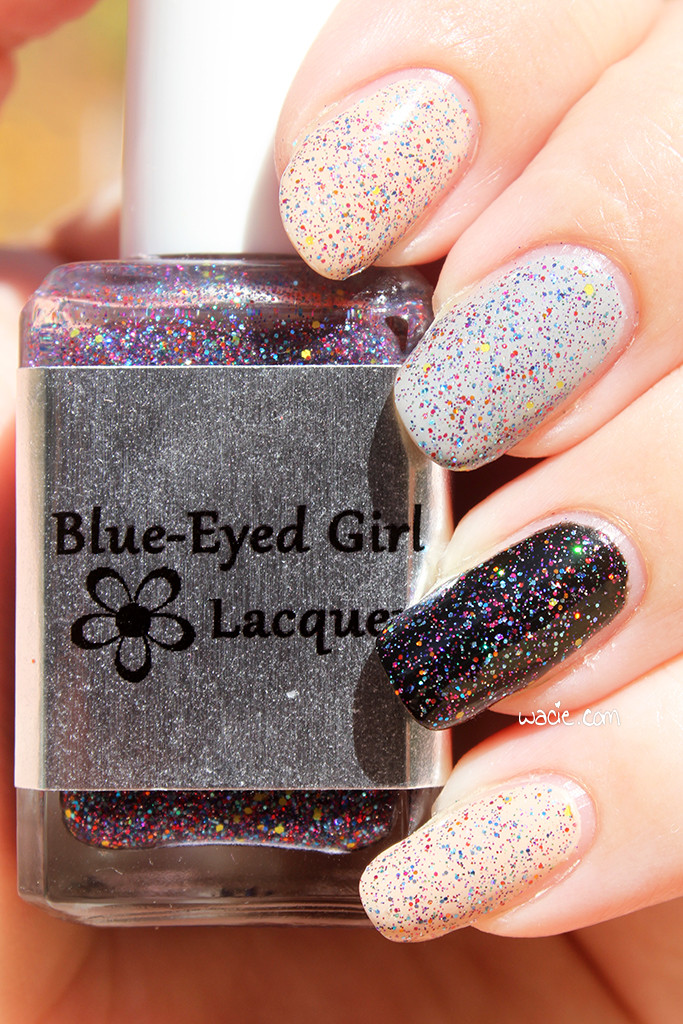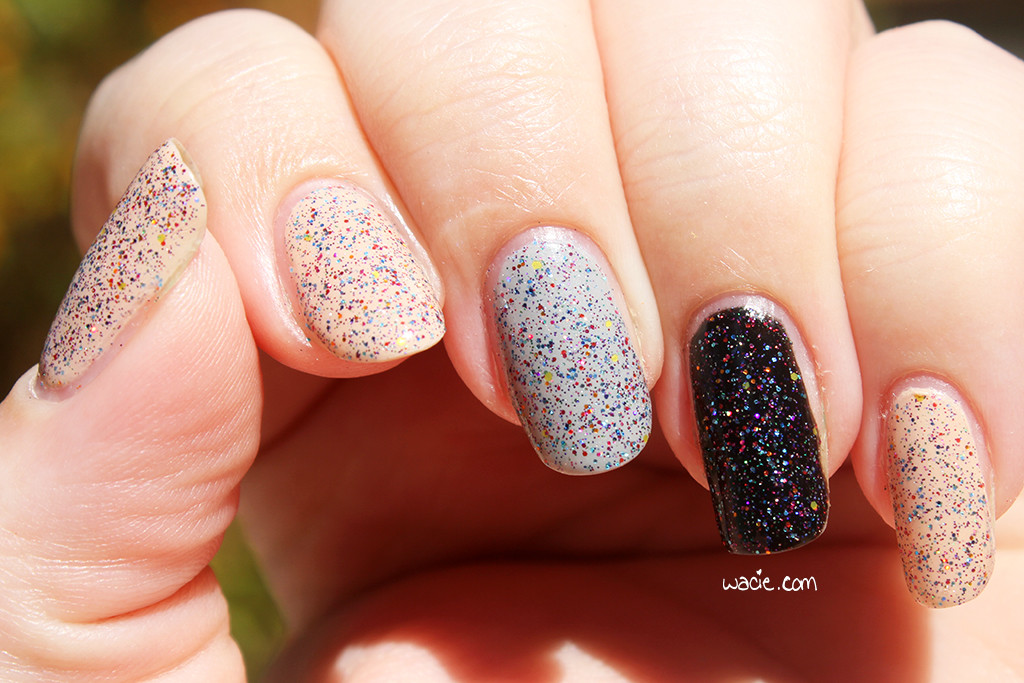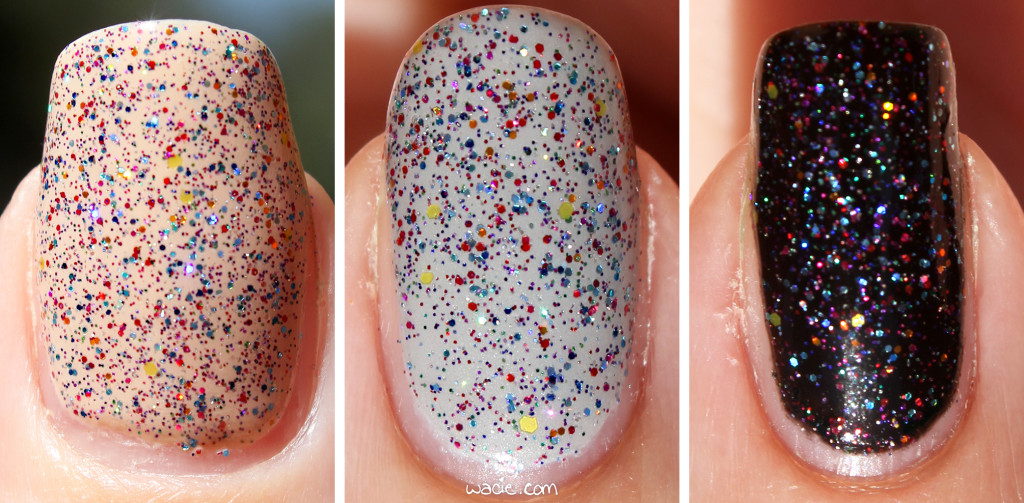 Prototype BBD1.0 is a one-off prototype, and I have the only bottle. Other Blue-Eyed Girl Lacquer polishes can be purchased from their online shop.
I bought these polishes myself.