Swatch Saturday is here again! It's been a busy week for me; in addition to my usual weekly features, I've been working on the Wacie Nail Company launch all week, so I've done a mani every day since Monday. Crazy. Today's swatch is of Blue-Eyed Girl Lacquer Prototype JJ 1.1. You'll remember I wore this on Monday as part of my Manicure Monday post, and I liked it so much I wore it a second time. Also because it was next in the queue. I'm wearing one brushed coat of JJ 1.1 over Revlon's Bare Bones, Deborah Lippmann's Shape of My Heart, and Ciaté's Sugar Plum, as well as one coat of Alter Ego's She Shines top coat.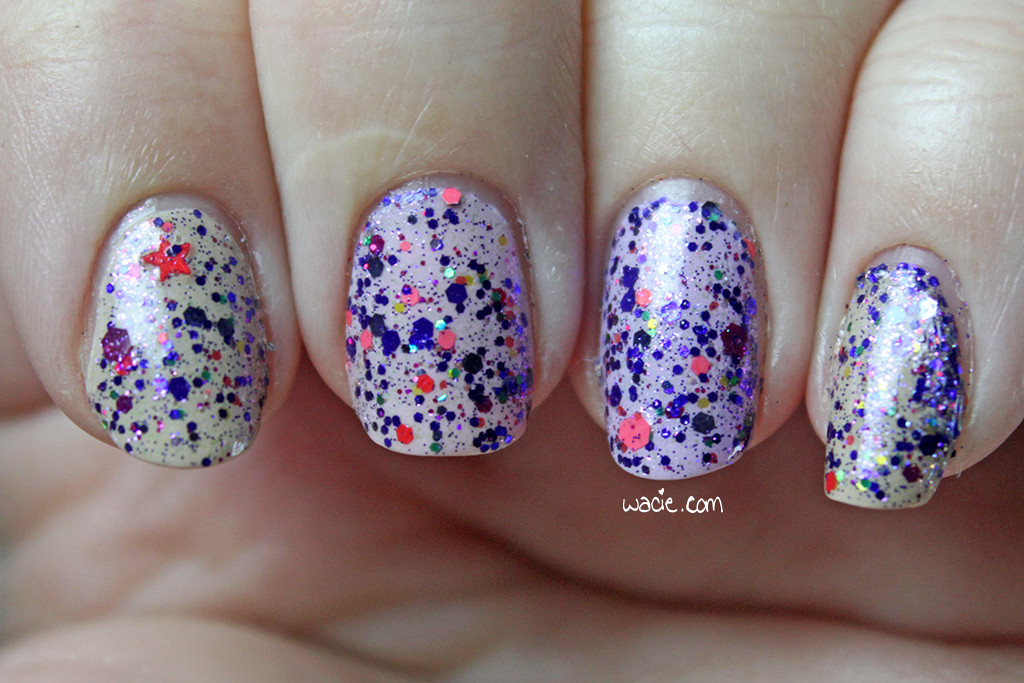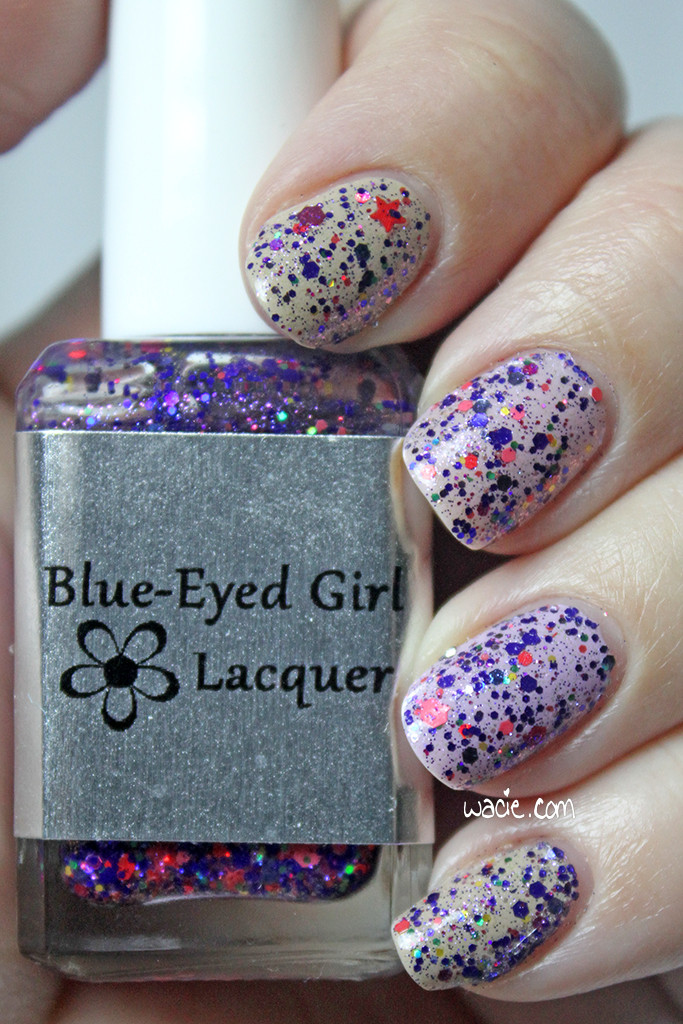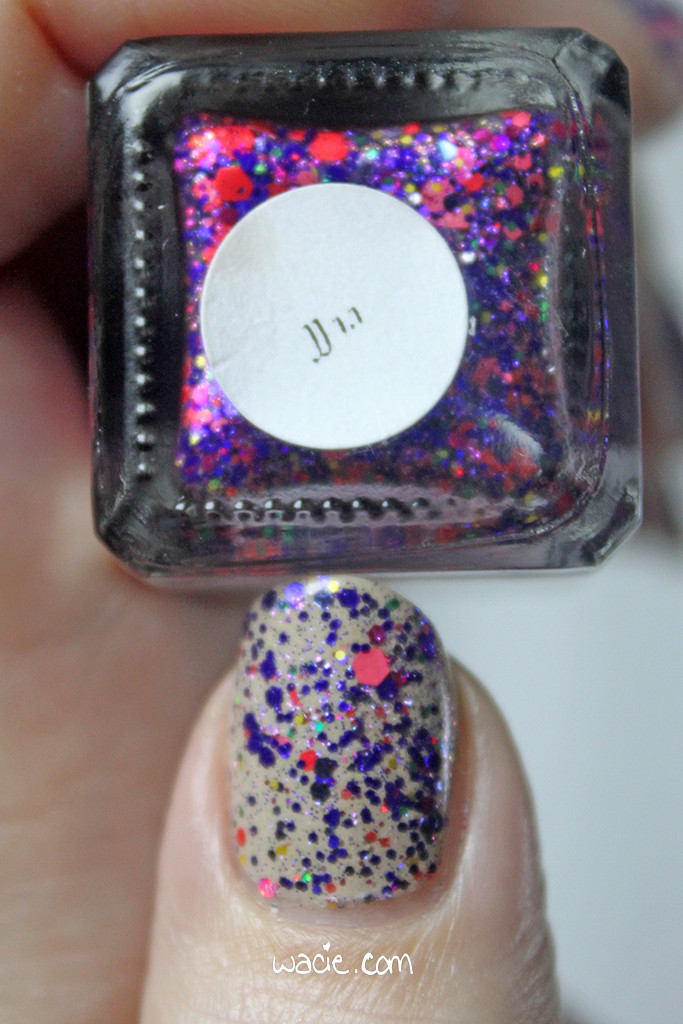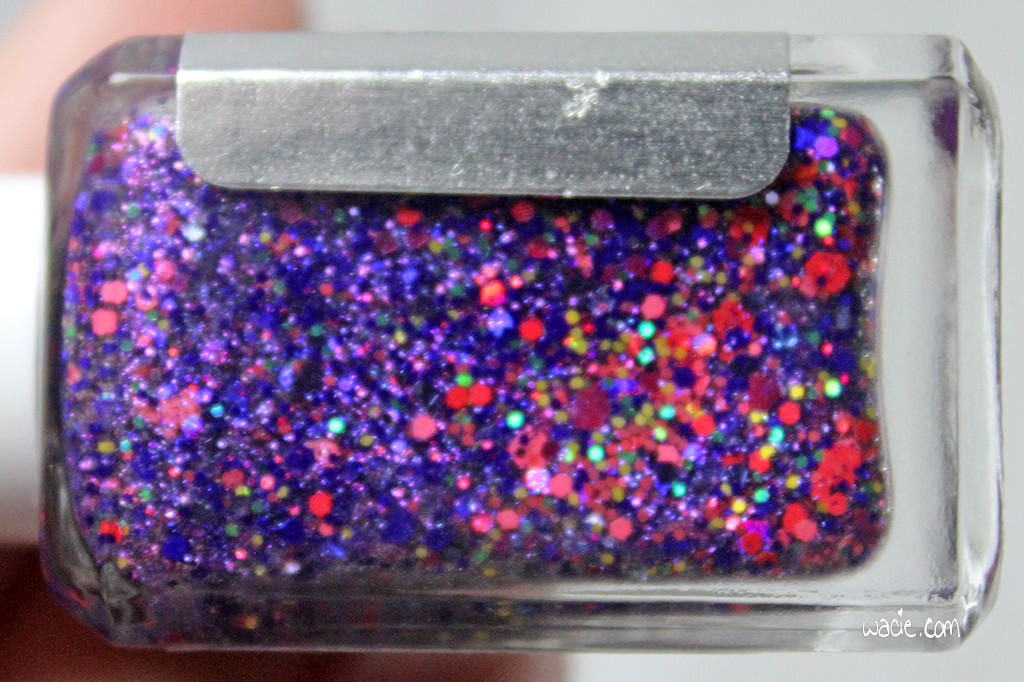 JJ 1.1 is a clear glitter topper with glitters that are primarily purple, bright pink, and deep blue. There are a few other multicolored surprise glitters in red, green, yellow, and aqua. The glitter applies very evenly, leaving a good variety of different glitters on the nail. I did have a little trouble with the glitter sliding into my cuticle, but I'll say that's a user error. Drying times were good; the lacquer was not gooey or tacky for very long. It's very easy to use.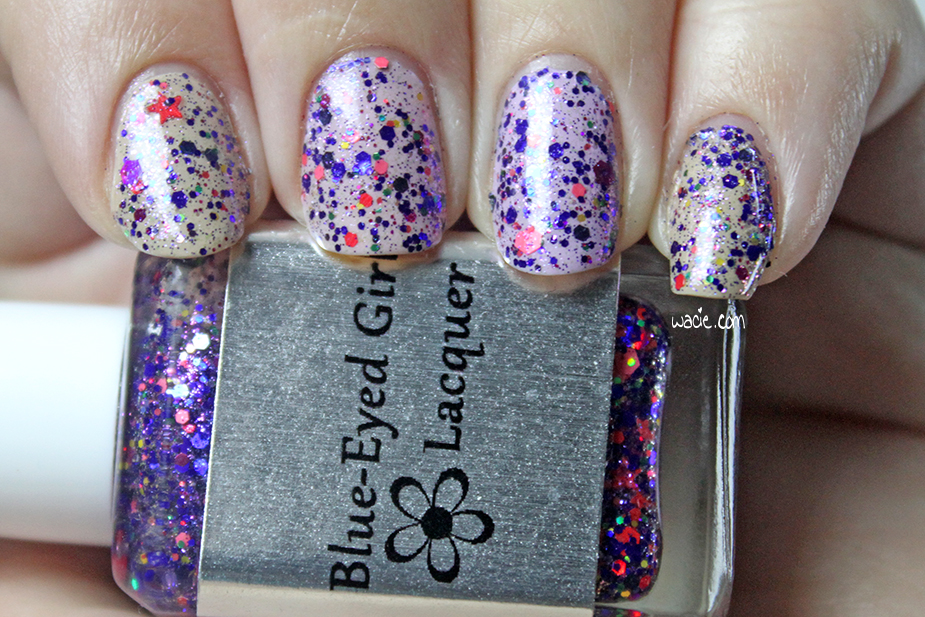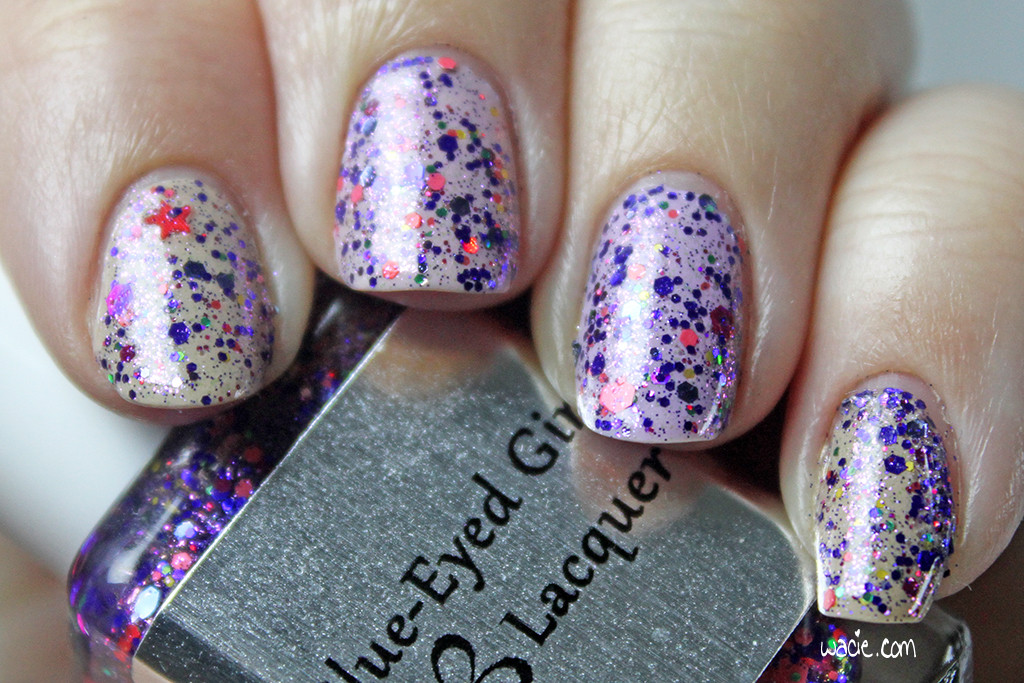 In the days since I wore this polish the first time, I found out this is a prototype of a custom commissioned by Jackie, who is also in the BEGLove Facebook group. It was made to represent the beauty of Texas wildflowers like bluebonnets and paintbrushes. It's a really nice image, actually. I haven't been to Texas yet, but I can't wait to see the spring flowers there. I can only imagine how gorgeous they are. The flower concept kind of makes my cityscape image seems lame.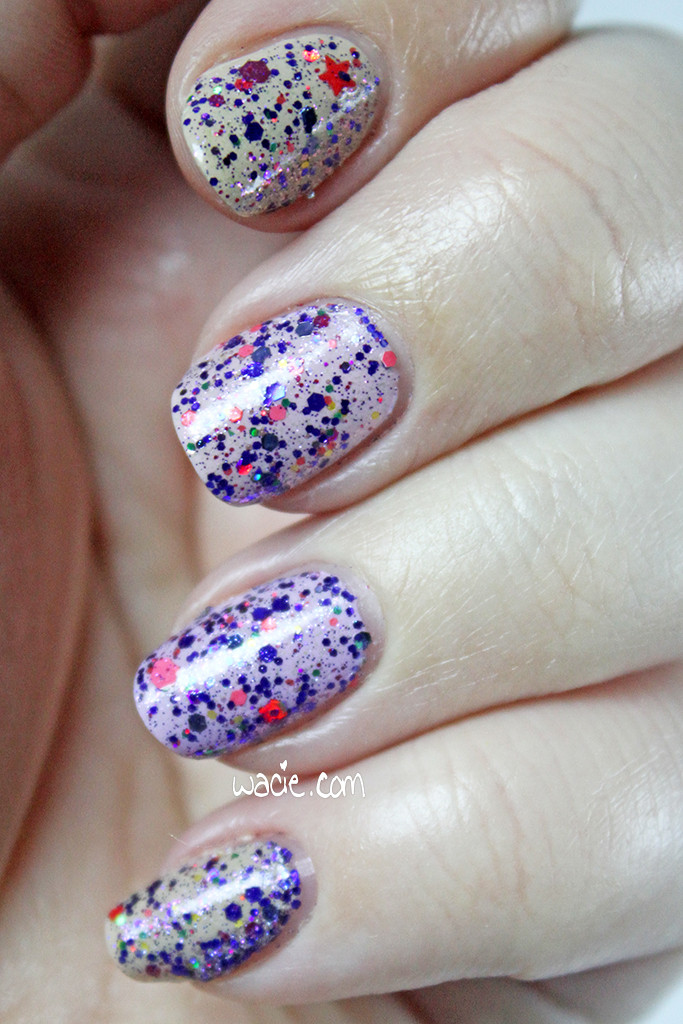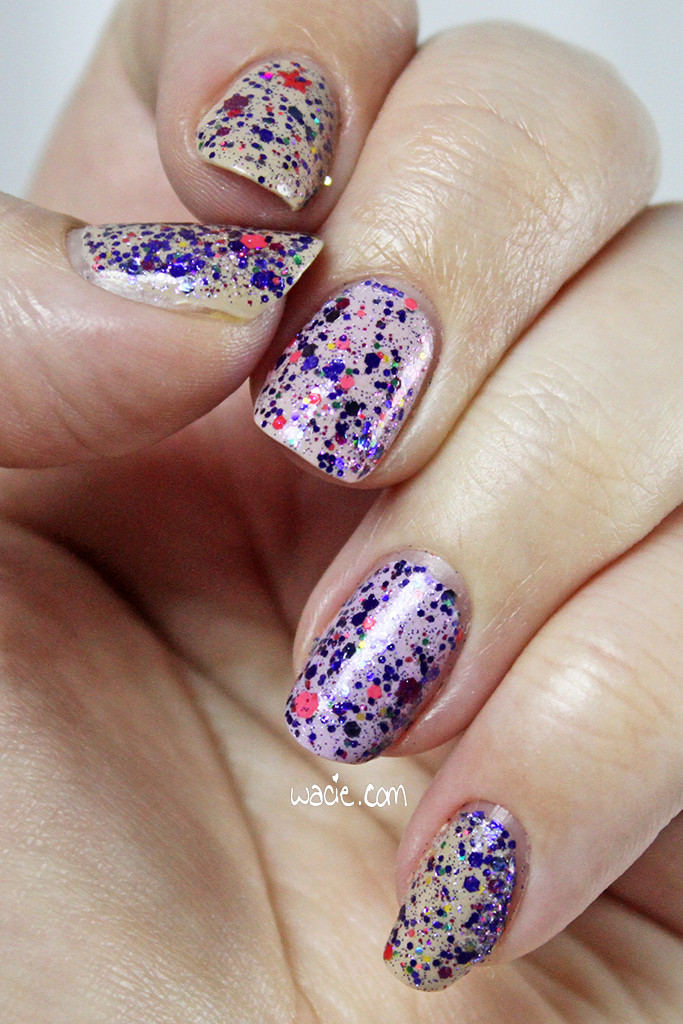 I guess less is more with this polish. Last time I put on two coats because I really wanted a truckload of glitter, but I lost a lot of the finer details. The smaller rainbow glitters are completely invisible. I can't tell if I got any stars or any other fun shapes. I definitely prefer this look.
As JJ 1.1 is a prototype, I have the only bottle. Other BEGL polishes are available from their shop.