Welcome back! Swatch Sunday is exciting today, because the polish I'm wearing is a giveaway prize! Kristi from BeginNails went to the Indie Shop event in California earlier this month and had a giveaway for some nail decals that weren't for her, as well as a little jar of Ever After cuticle crelly. I won! And when I got the package, there was a polish and some scented base and top coats from Dream Polish. How fun! The polish I got is an event exclusive called Cieux Romantiques from Nvr Enuff Polish; I'm wearing three coats with one coat of Dream Polish's Gem Glam top coat in the Melon Baller scent.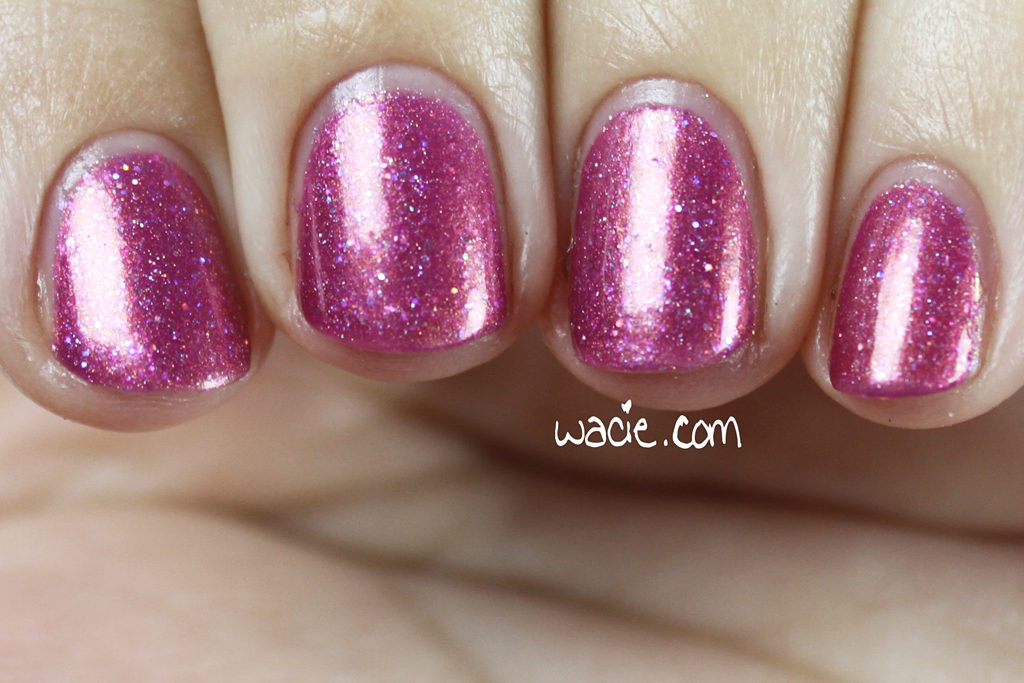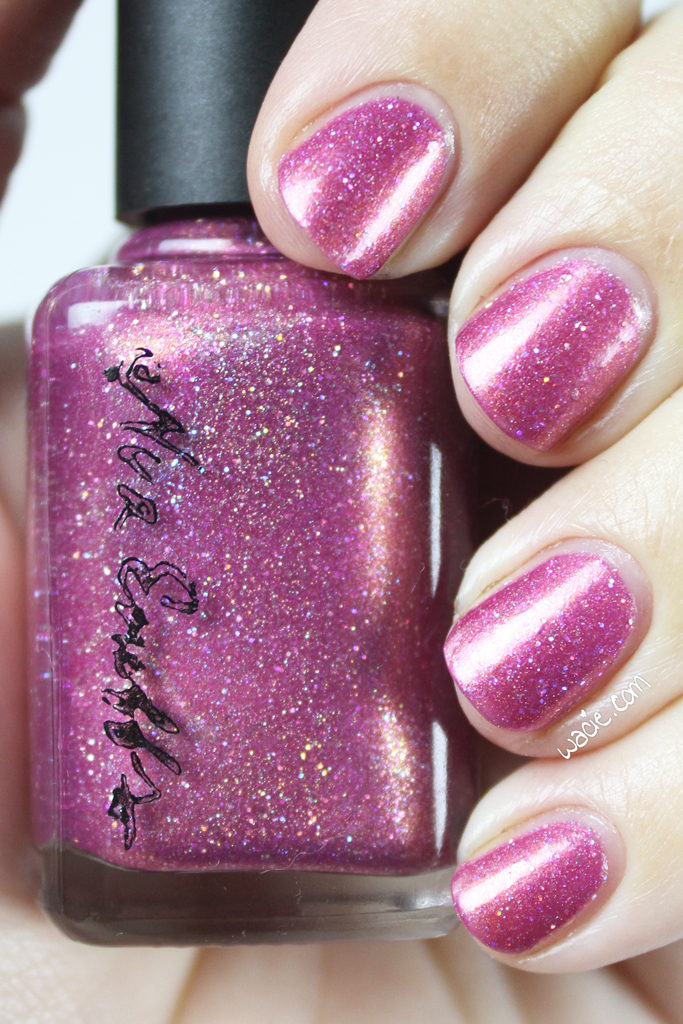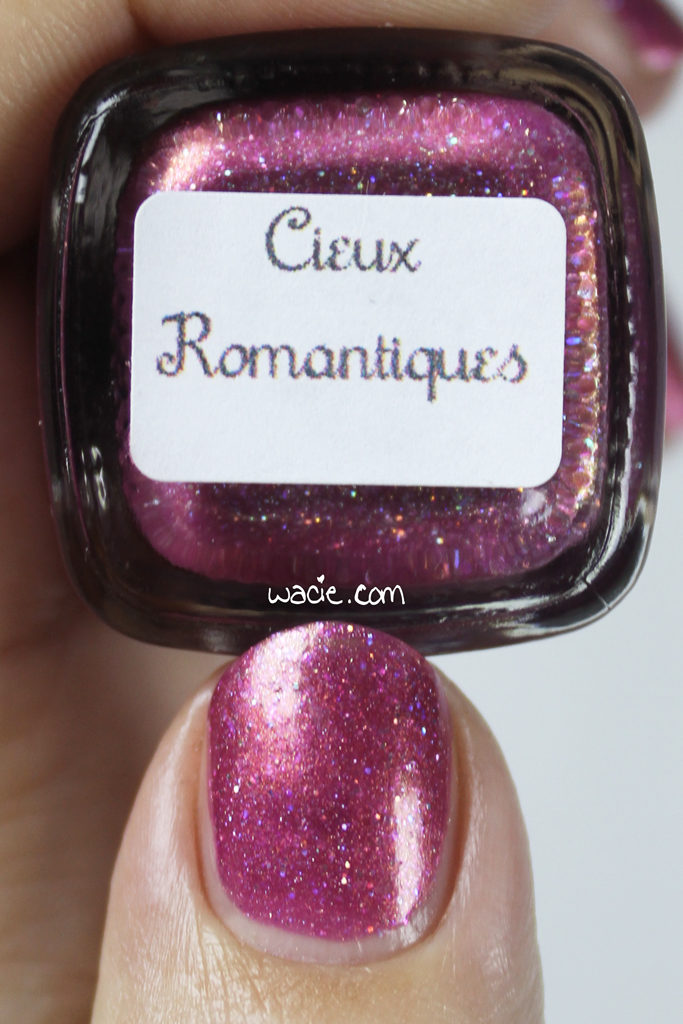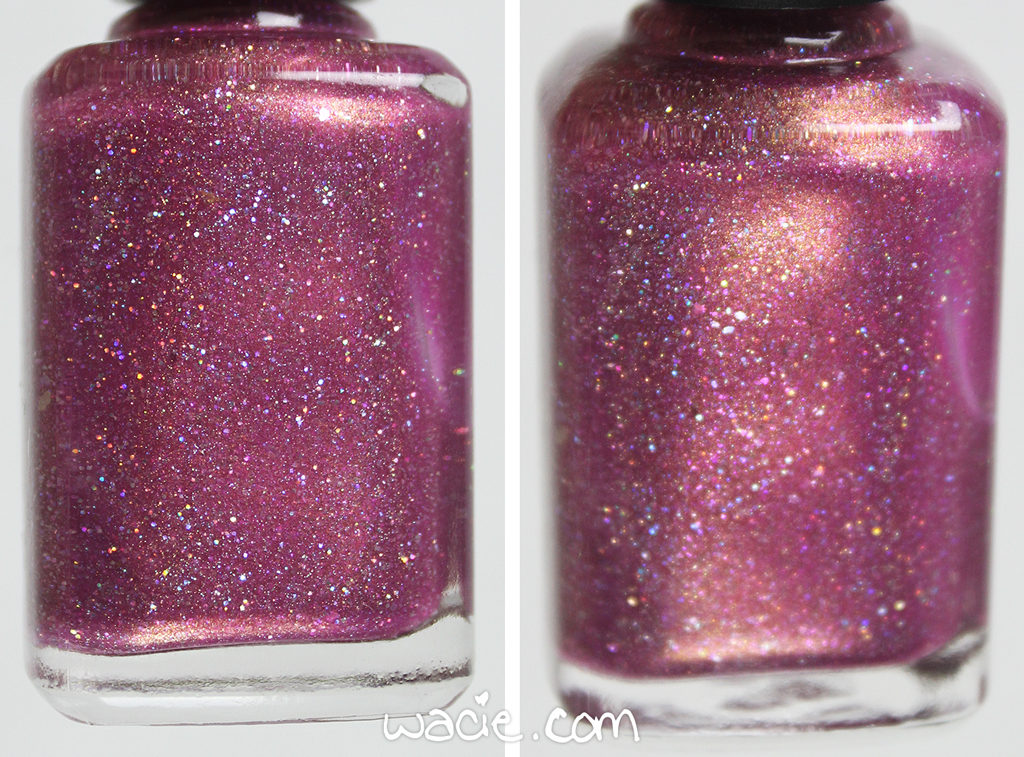 Cieux Romantiques is a shimmery rose polish with a slight holo effect, holo glitters, and a pink to gold shift. Application was good; the product consistency is thin, but doesn't drip or flood the cuticle. The first coat was even but still sheer, and the second coat evened everything out. The polish dries with a mostly glossy finish; I used top coat for shine and protection. The only thing I really disliked about using it was the wide brush; the brush reminds me of the wide and flat brushes used in the Wet 'n Wild Megalast line, or Sally Hanse's Insta-Dri line. I have small nails and I find wide brushes are usually more trouble than they're worth.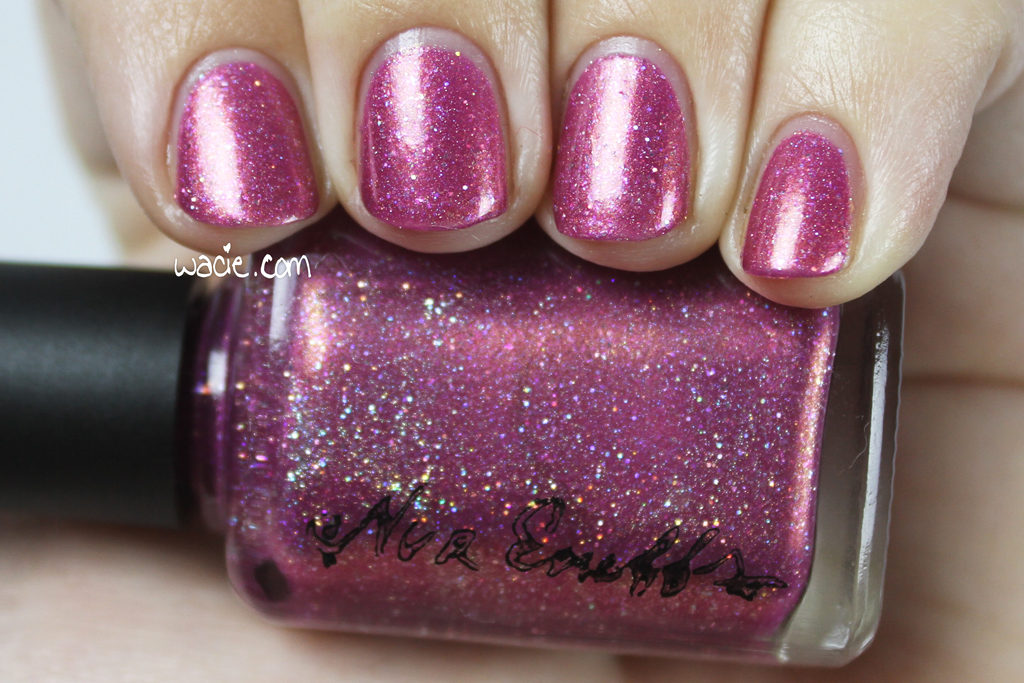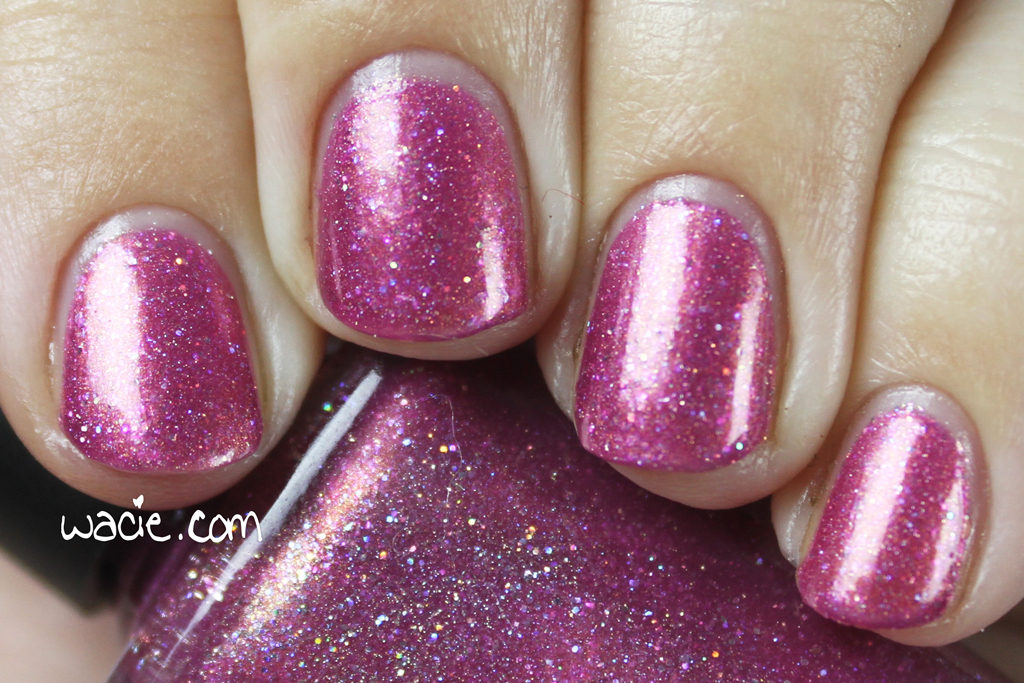 Nvr Enuff is a new to me brand; I'd heard of them, of course, but had yet to try anything. I really love this polish, even though I have to admit I didn't think much of it in the bottle. The rose is a lovely color and intensity, the holo sparkle is just the right amount, and the shift sends it right over the edge. It's glorious.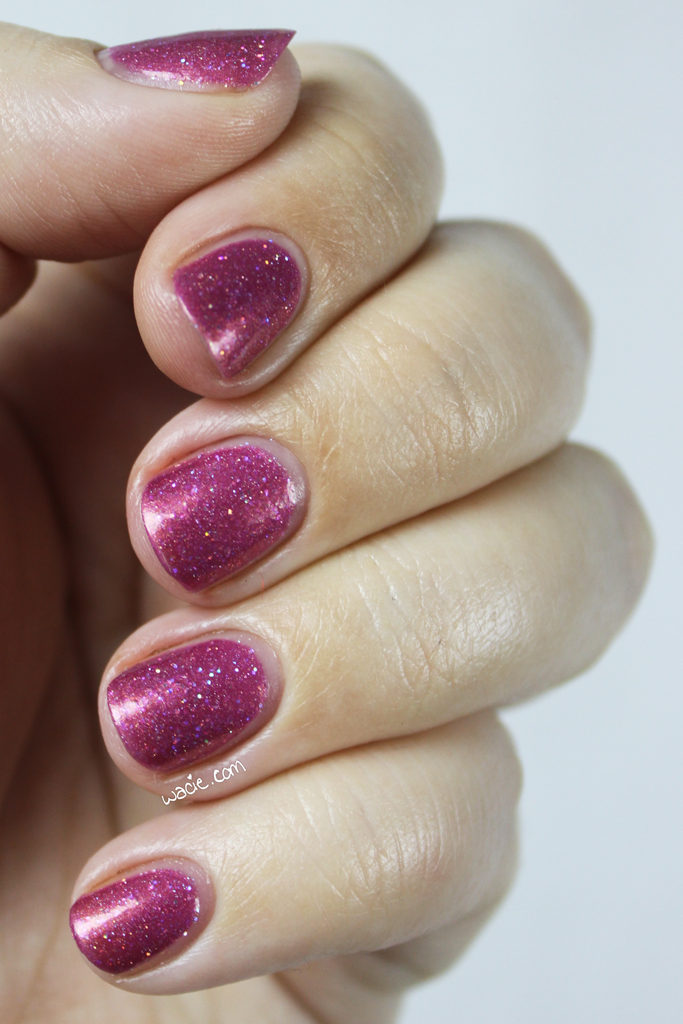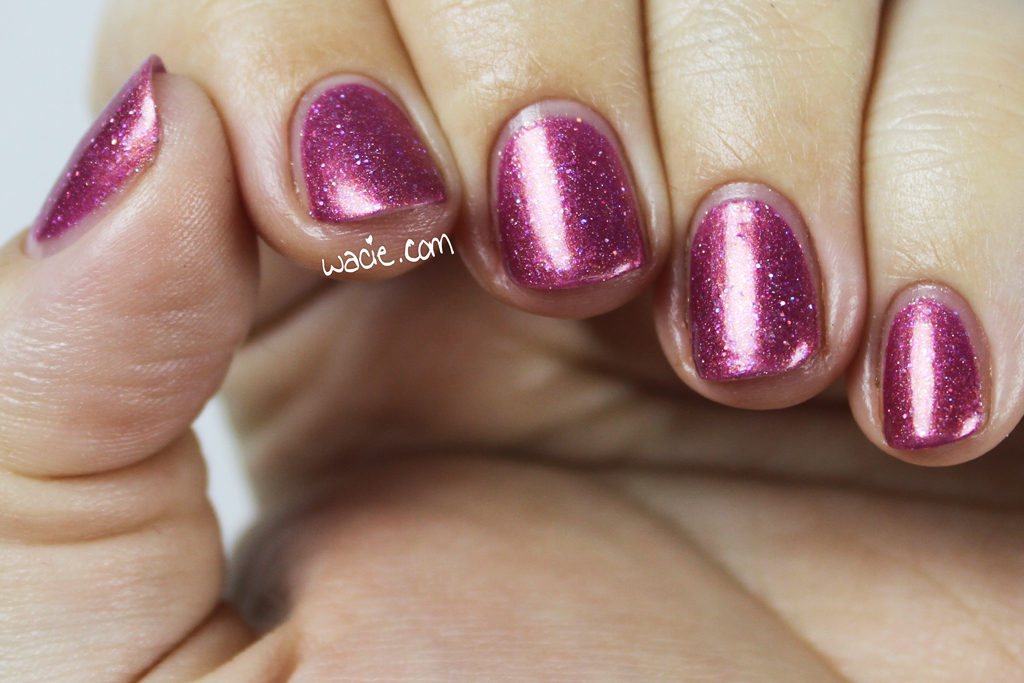 I got some sun shots. It's been overcast here for days, and this is the first time in a while we've had some sun. These are day-after photos, so there is a bit of wear from having washed dishes the night before.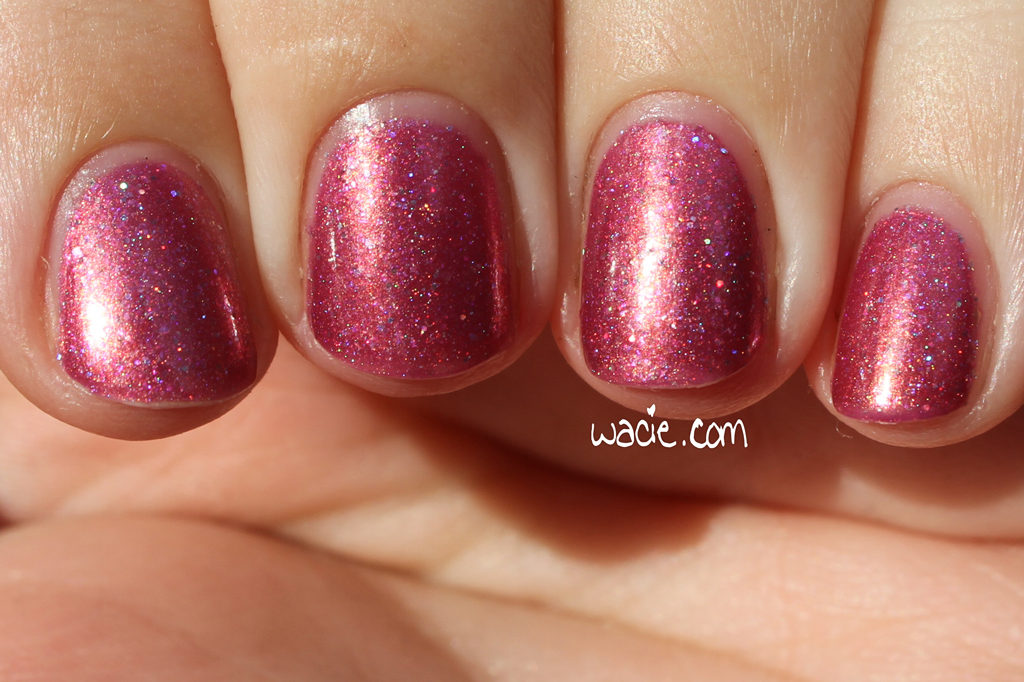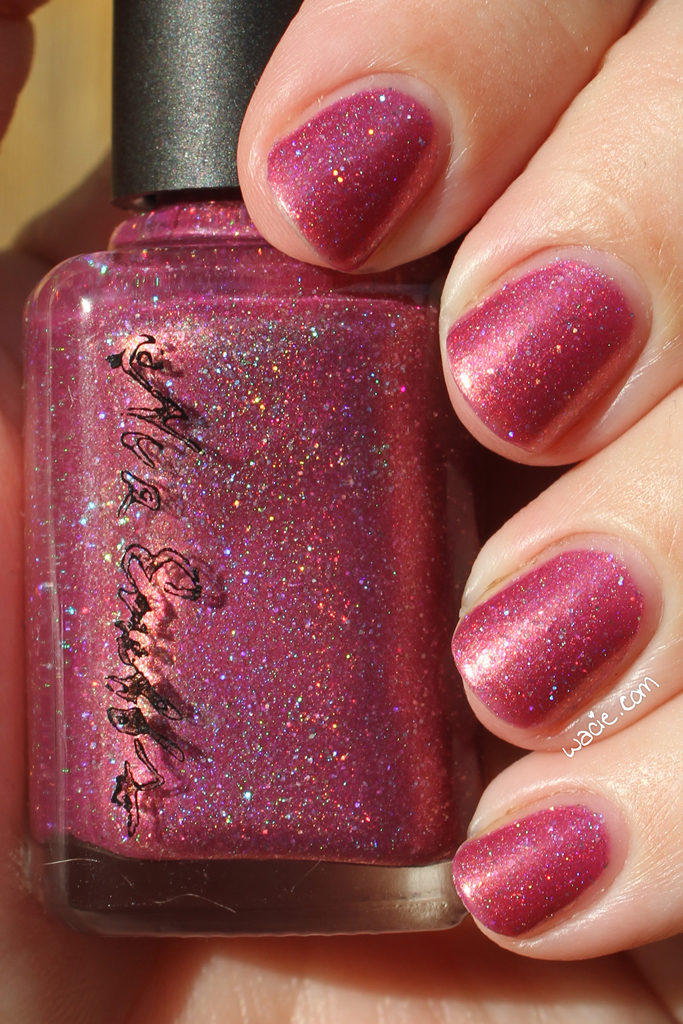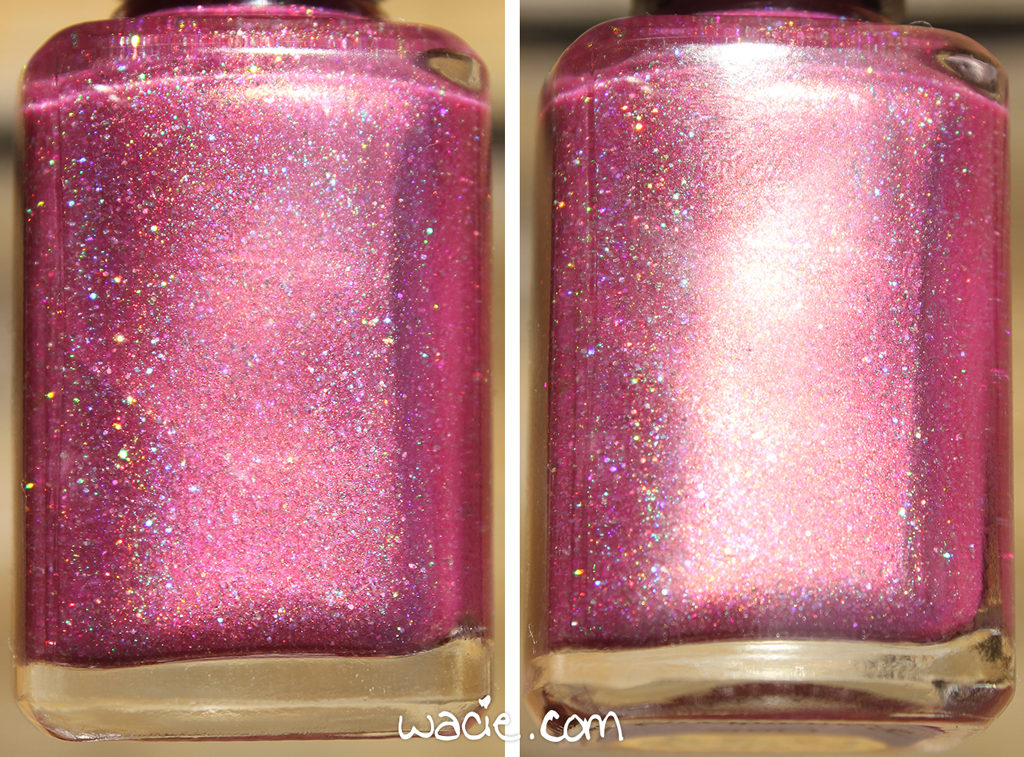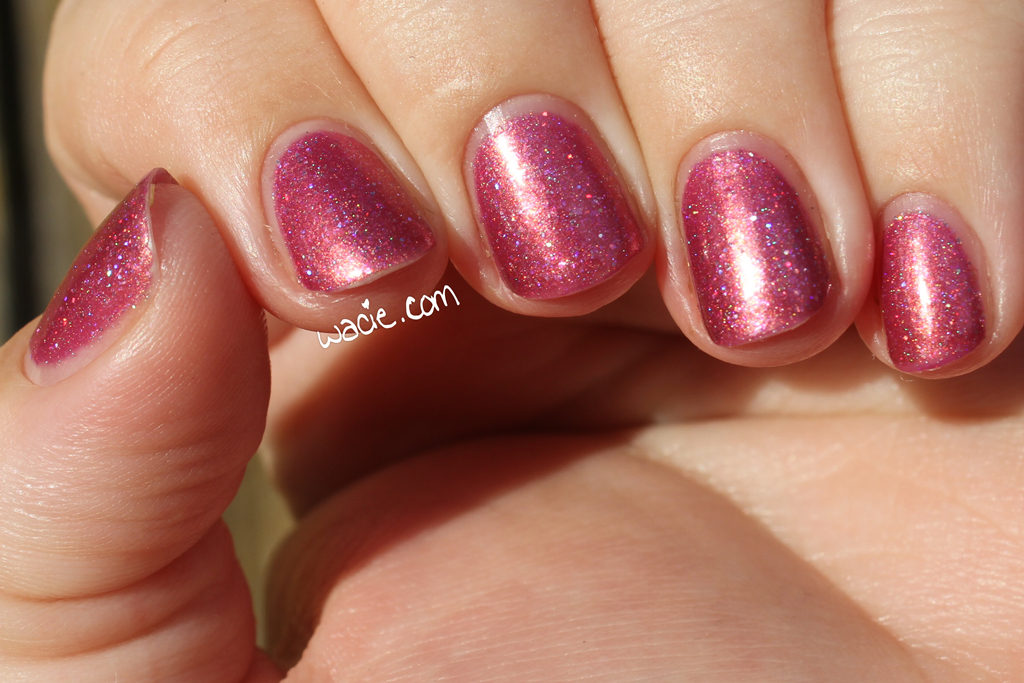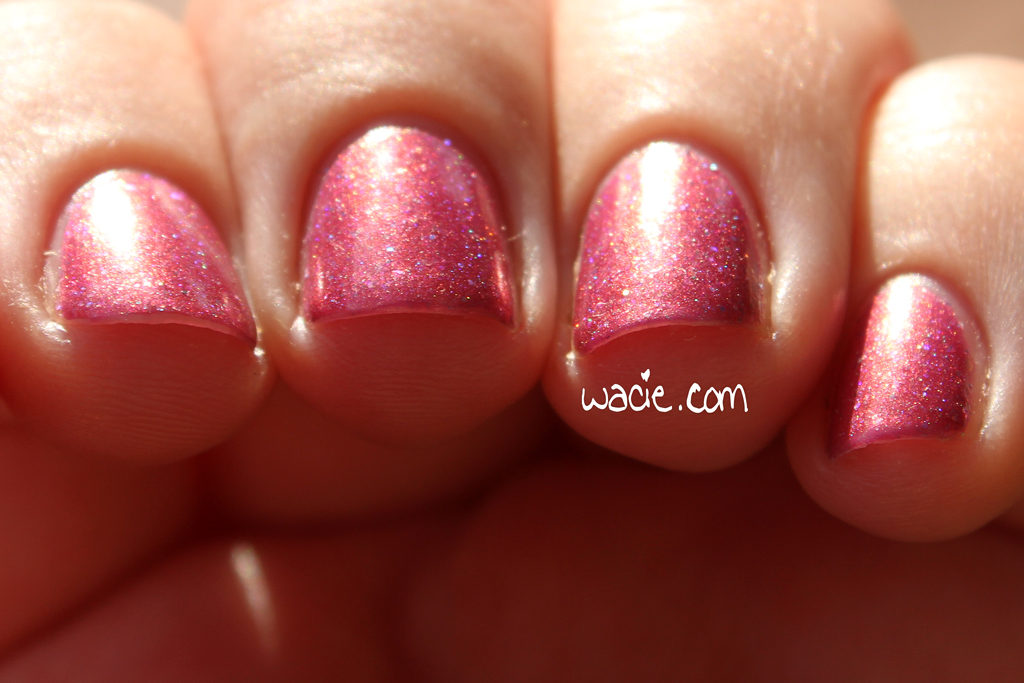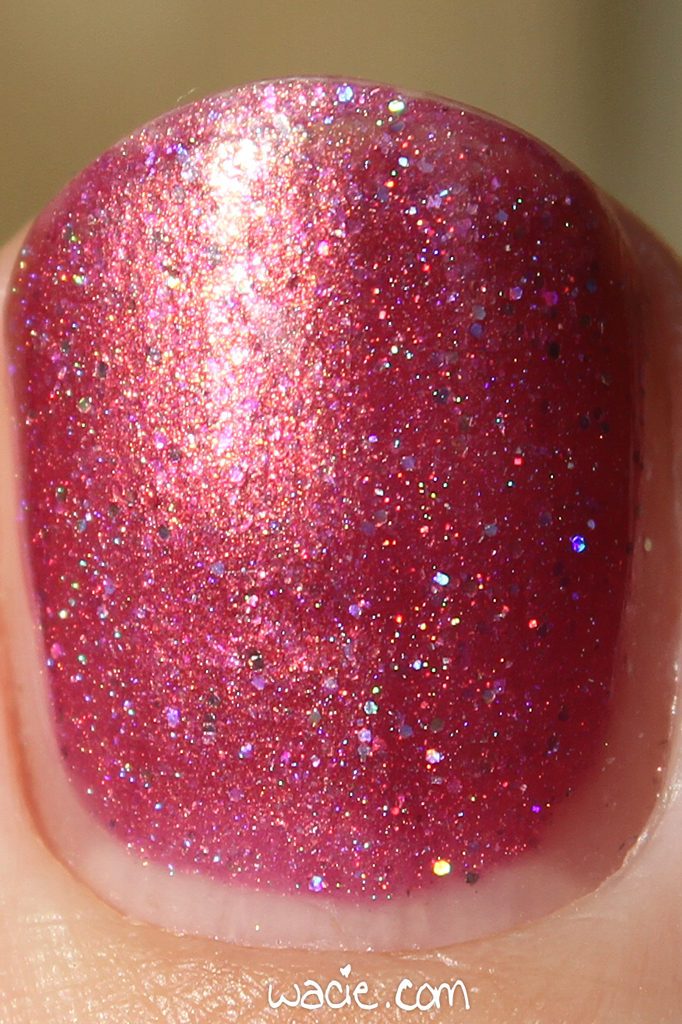 A few things about the other things I won in this giveaway: I used the Gem Stick and Gem Glam base and top coats and liked them a lot. The scents, Grammy's Treats and Melon Baller, lasted a pretty long time, and they were nice, fresh, not overpowering scents. Gem Glam is something I've heard a lot about and I'm happy it lives up to the hype. The Ever After cuticle crelly is awesome. It holds together like a cream, but feels and applies like a lotion. The pumpkin spice scent makes it smell good enough to eat. I've got ideas for the holo decals, so you'll get a better look at those next week.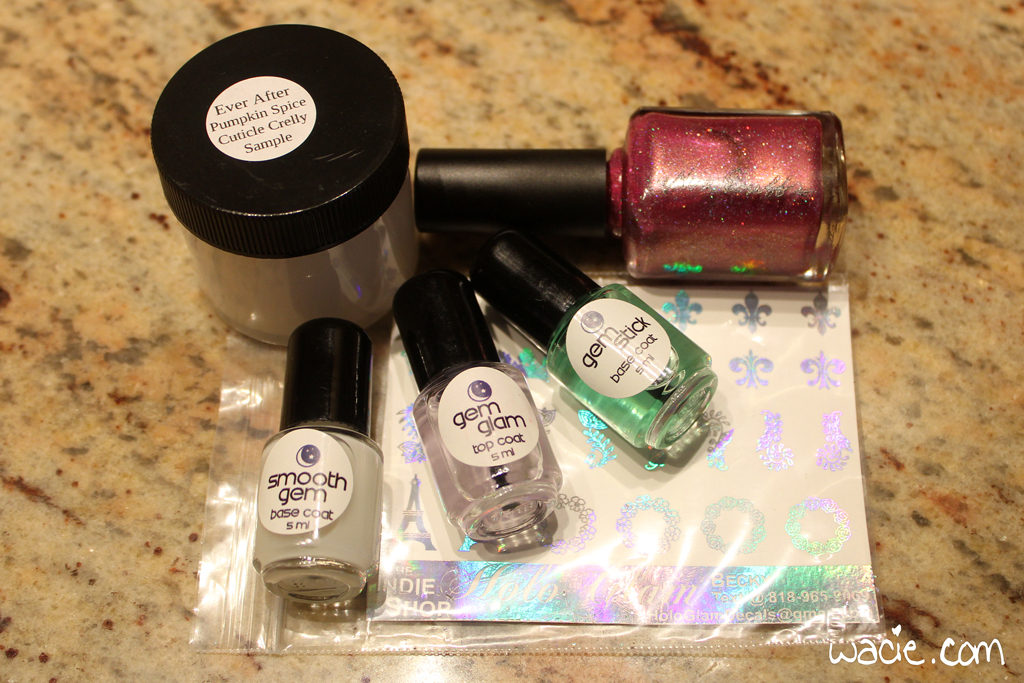 Cieux Romantiques was an Indie Shop exclusive and is no longer for sale. Other Nvr Enuff polishes are sold in their online shop.
I won these products in a giveaway.