This is exciting! For today's edition of Swatch Sunday, I'm wearing one of my first-ever Digital Nails polishes. I got this little mini bottle of Run You Clever Boy with the very first order I ever placed. I'm wearing three coats of it with one coat of Ciate's Speed Coat Pro top coat.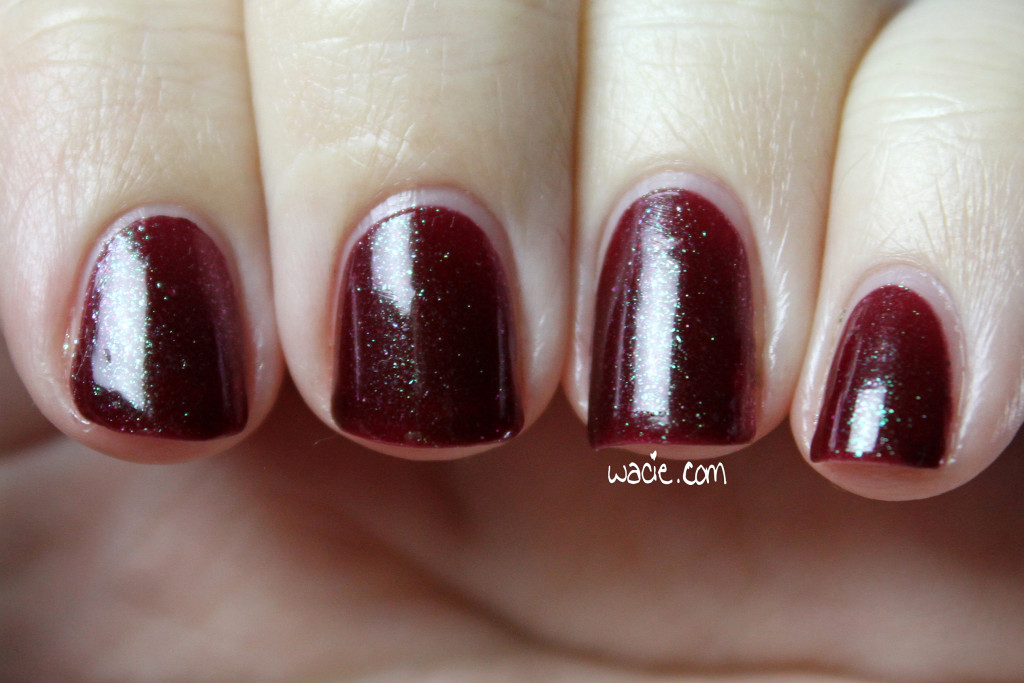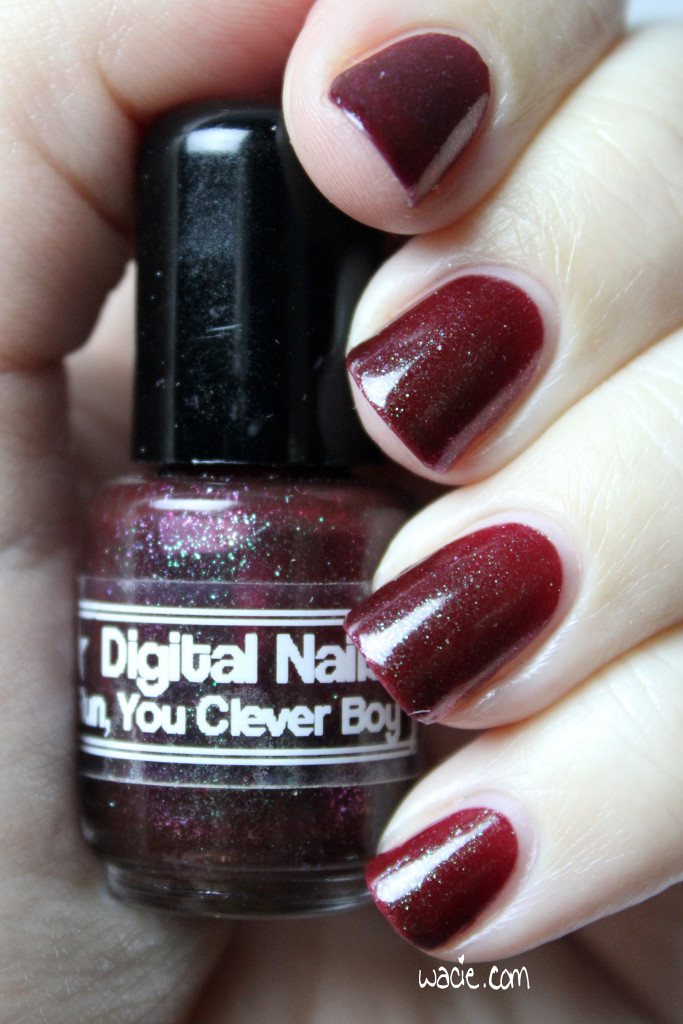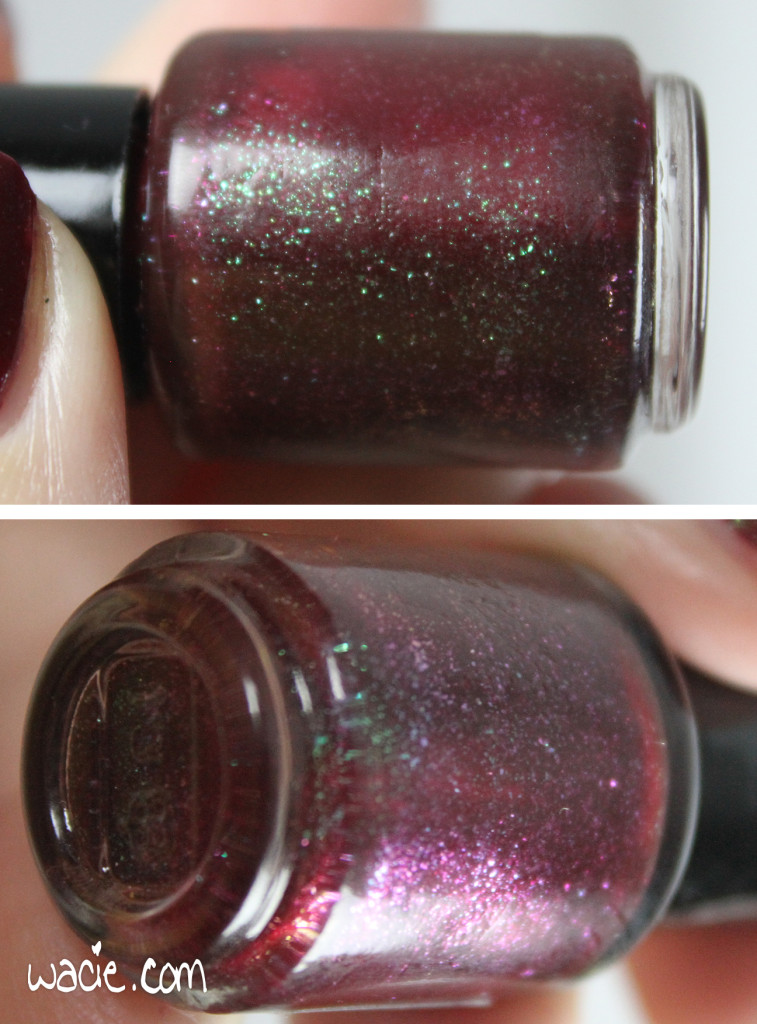 Run You Clever Boy is described by Digital Nails as an "oxblood jelly polish with … green to red shifting microflake pigment". I found this polish very easy to apply; as it is a jelly, the first coat wasn't perfect, but I had perfect opacity at two coats. The maker warns that two coats will still show a visible nail line, but I didn't encounter that. Despite that, it's still really squishy. It dries very quickly and with a glossy finish. You'll still want a top coat to bring out this crazy-awesome shift and additional jelly shine.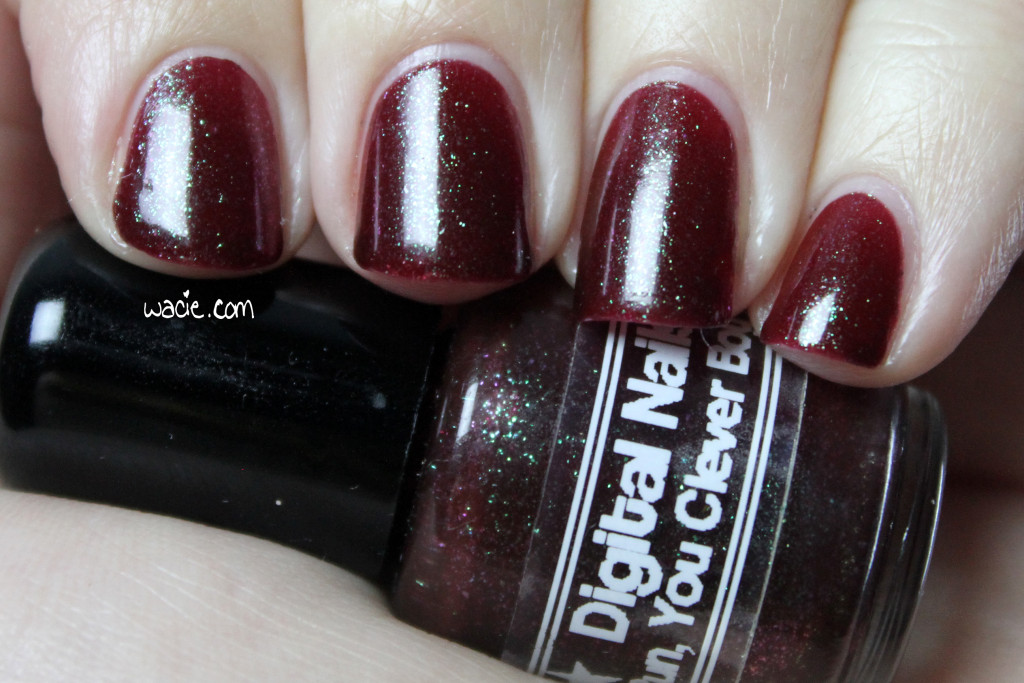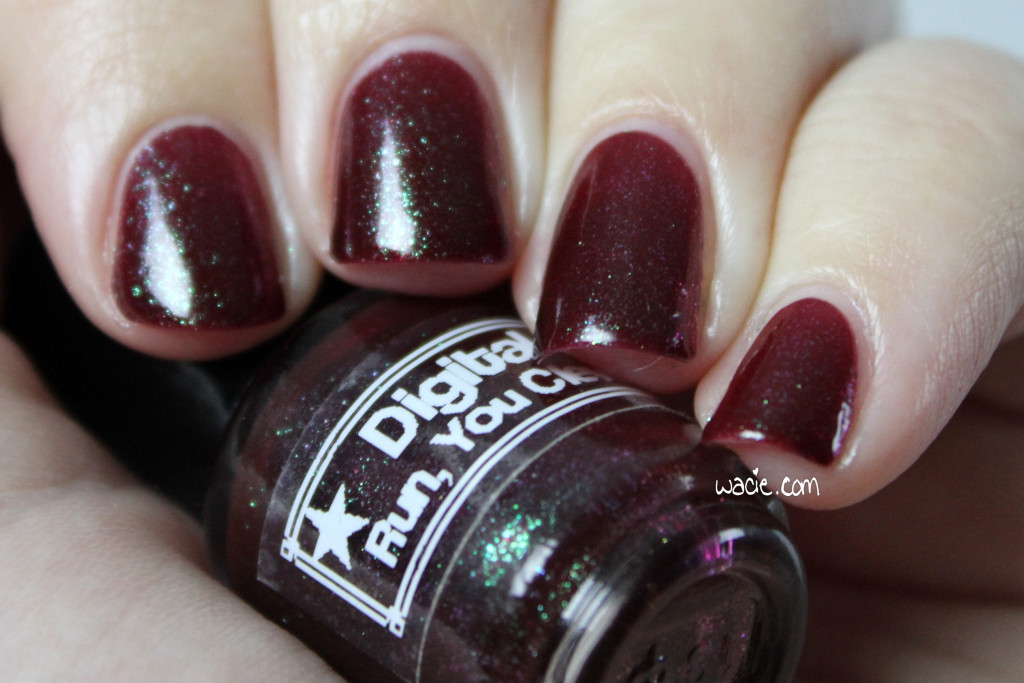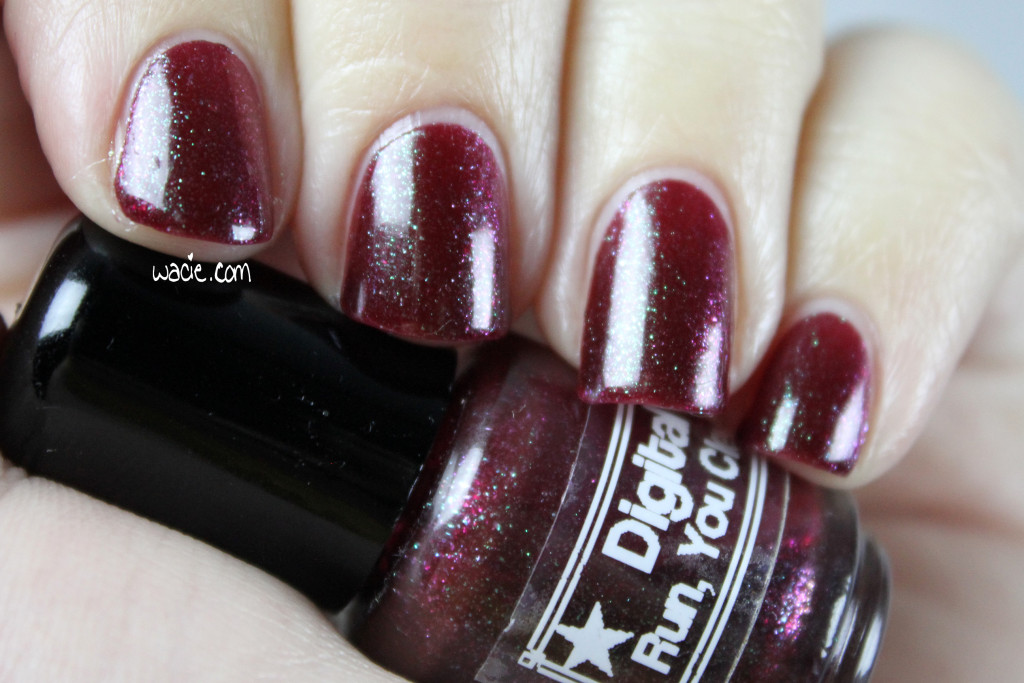 I adore this polish. I feel pretty close to it, as it's one of my first-ever indies, but I've only worn it twice, including now. There's just nothing else like this in my collection. Depending on where the light is, it looks like two totally different polishes. Facing the light, the shifting pigment is red and blends right into the jelly base, giving it a beautiful ruby sparkle. When the light is behind me, the green pops out and the wow starts. It's way more fun than it should be to keep moving my nails around to watch the shift. It's just way too cool.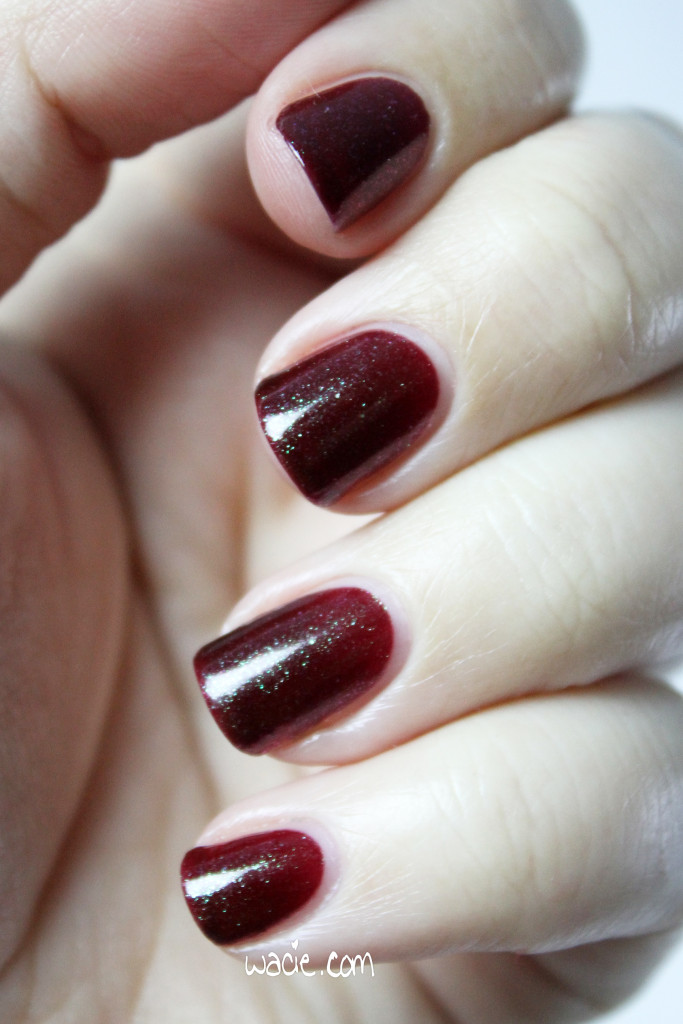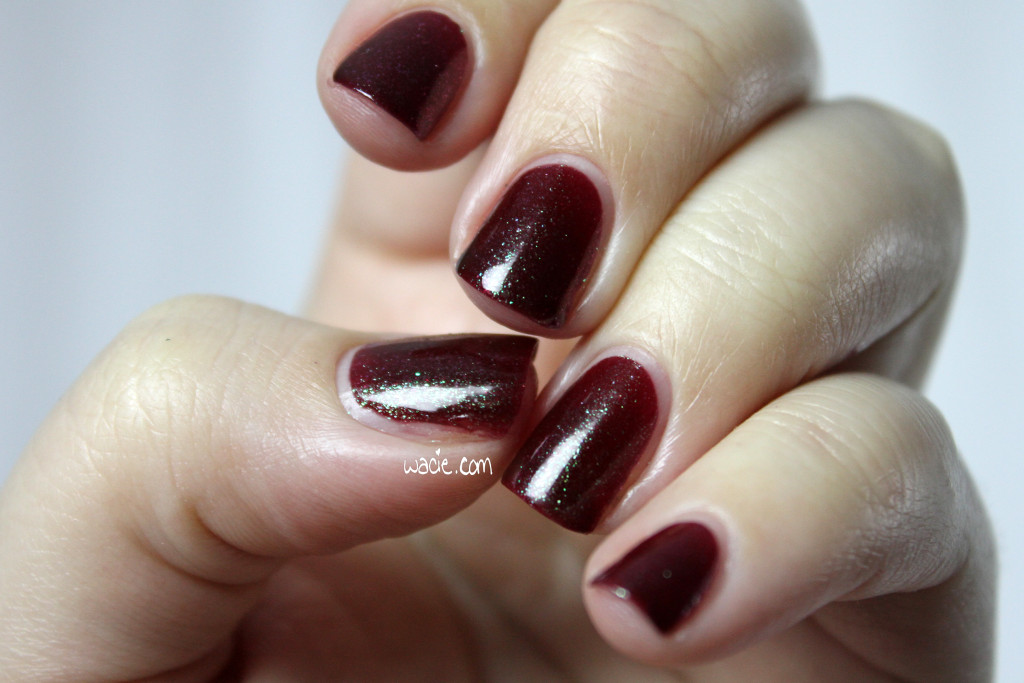 Unfortunately, Run You Clever Boy was recently discontinued. I know, I'm right there with you; it was gone before I had a chance to get my own full-size bottle. It is an absolute tragedy.
I bought this polish myself.