For this week's Swatch Sunday, I'm wearing a brand I'm a little new to: Color Club! I scored a few collection sets in outlet stores, but I've worn all of two since then. I see this brand everywhere, so I'm excited to join the club. Pardon the pun. The beauty I'm wearing today is Wing Fling; I'm wearing three coats with one coat of Ciate's Speed Coat Pro.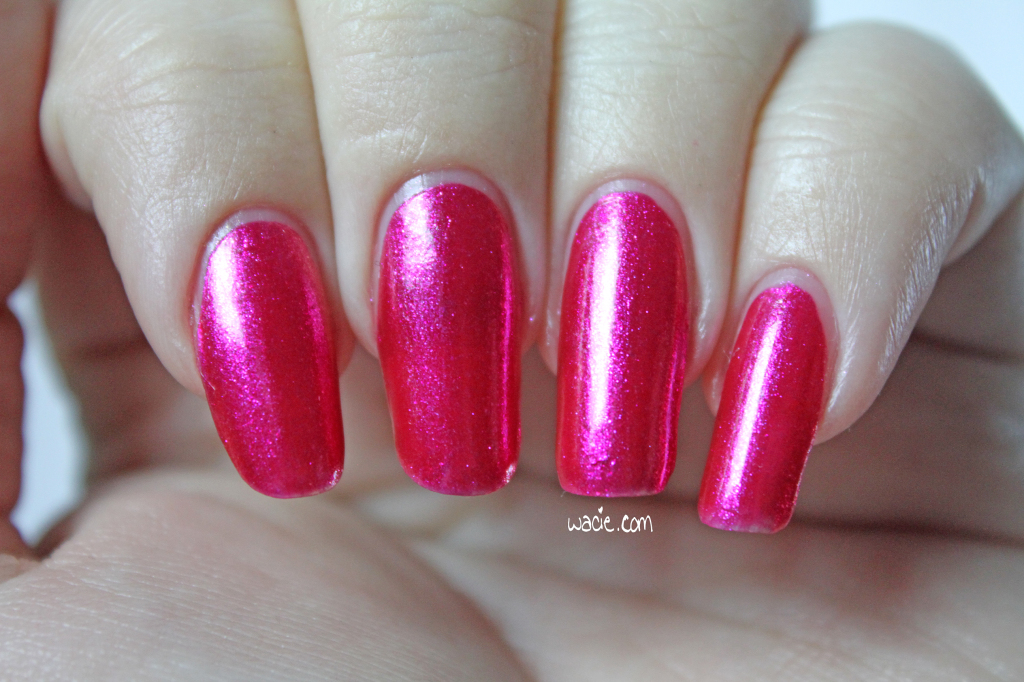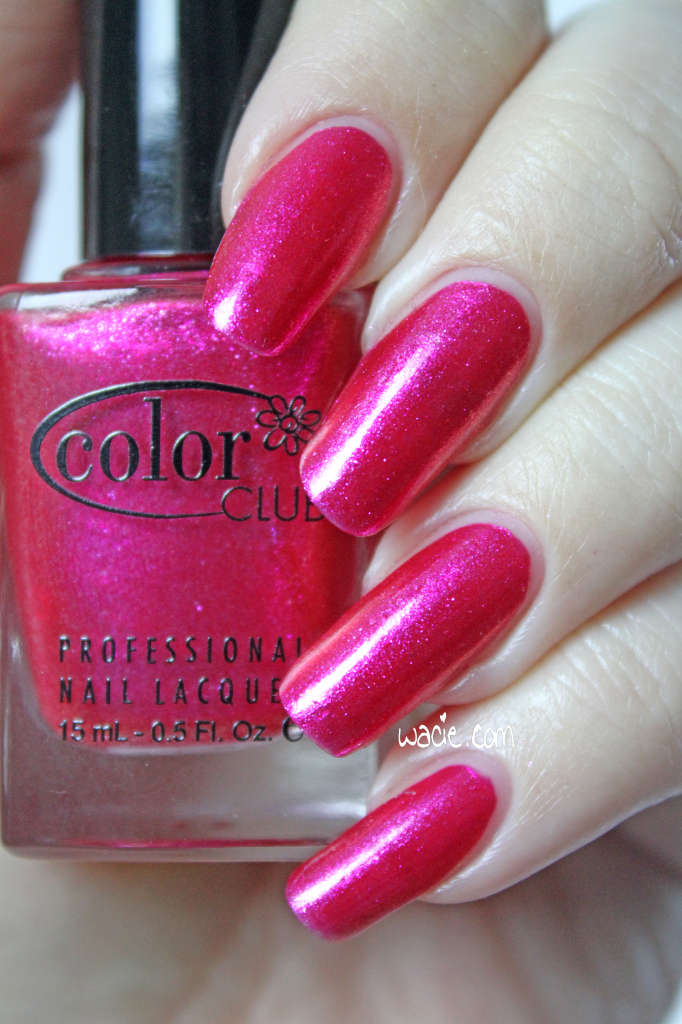 Wing Fling is a sheer and shimmery magenta. Some of the shimmers even shift from pink to orange, giving it just a hint of duochrome fun. Coverage is buildable; I got okay coverage by coat two and good coverage by three. Four might be necessary if you want full opacity. This polish did dry quickly, though, and though it dries with a nice gloss, a top coat is definitely required to bring out as much of the shimmers as is possible. It even looks a bit metallic/foil-like after top coat application. The lacquer consistency was thin, but left no streaks or holes in the coverage. Application was very easy.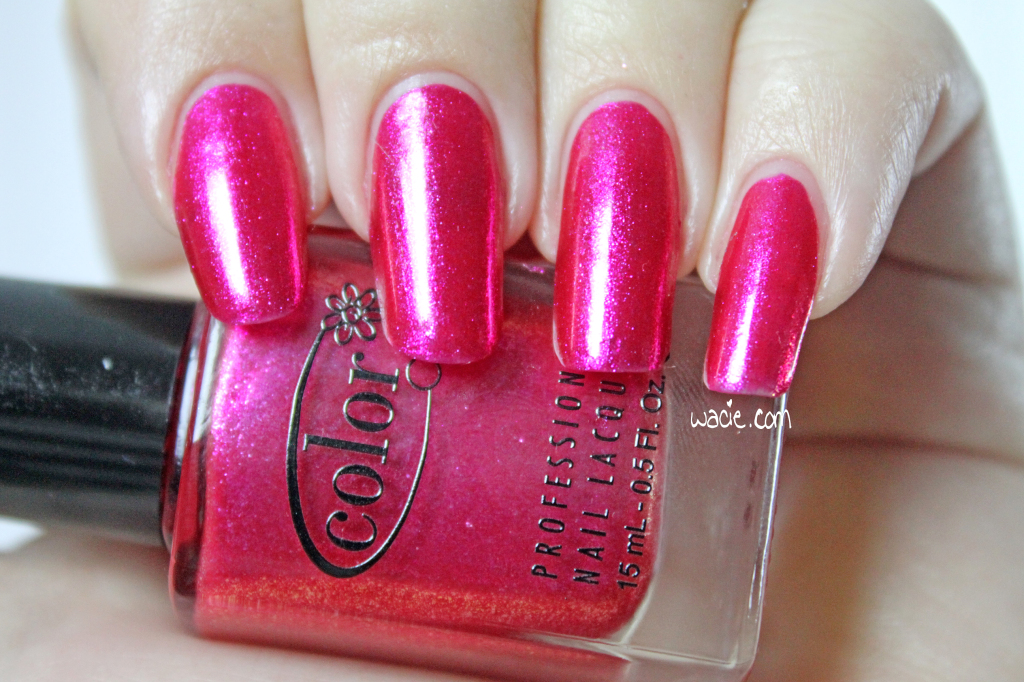 I adore this color. It's very deep and bright, but it's not wildy bright or tawdry. I feel like this could be a polish for everyone; there's just the right amount of sparkle, shine, and color to appeal to everyone and no more.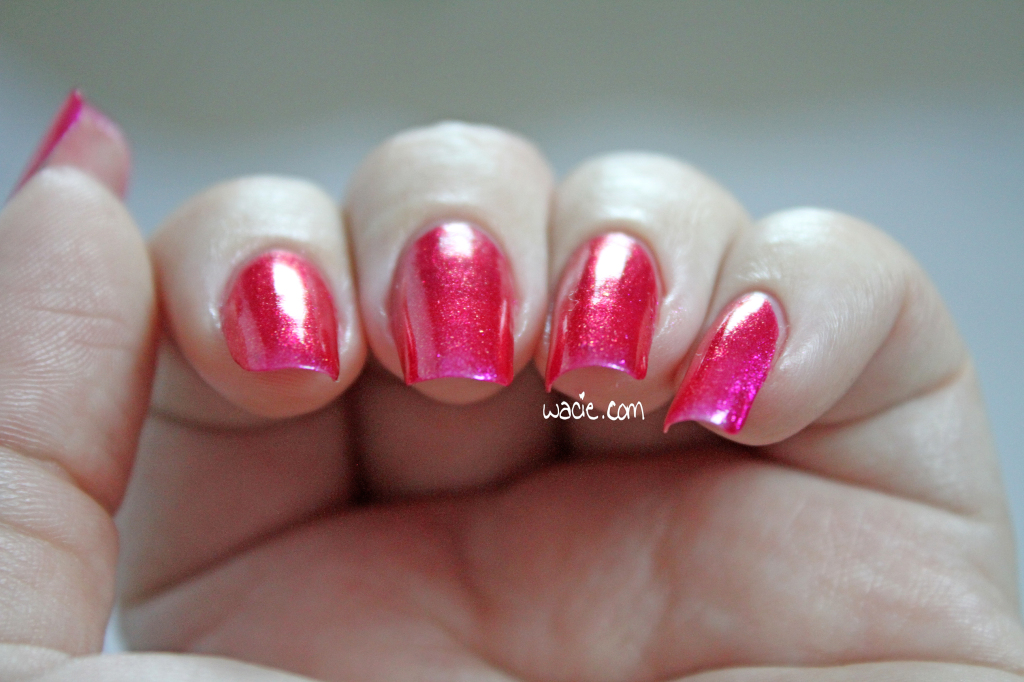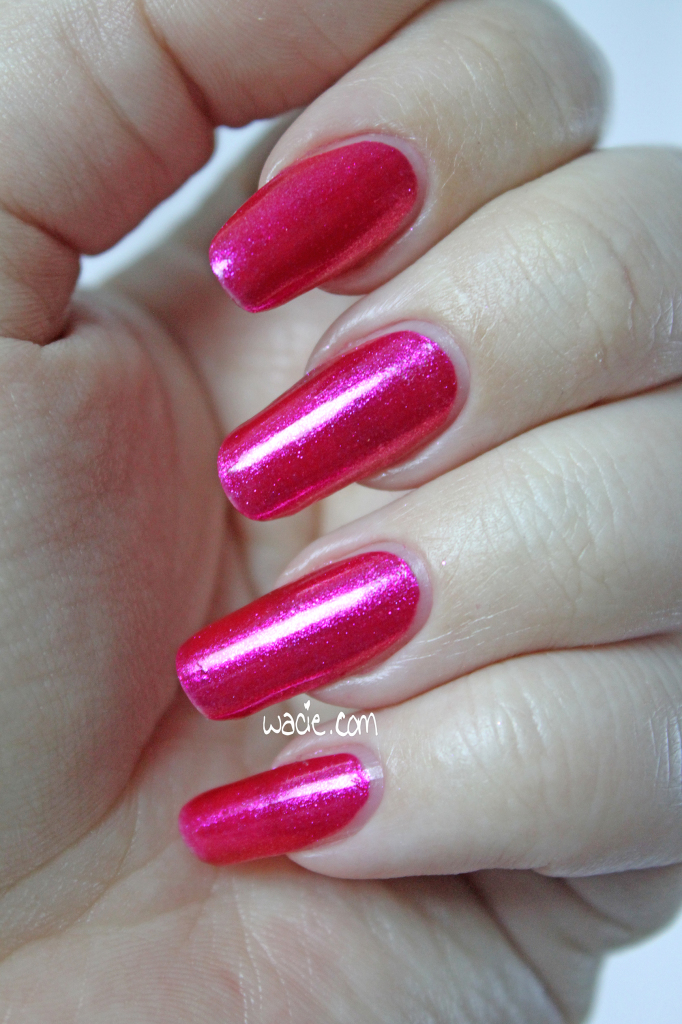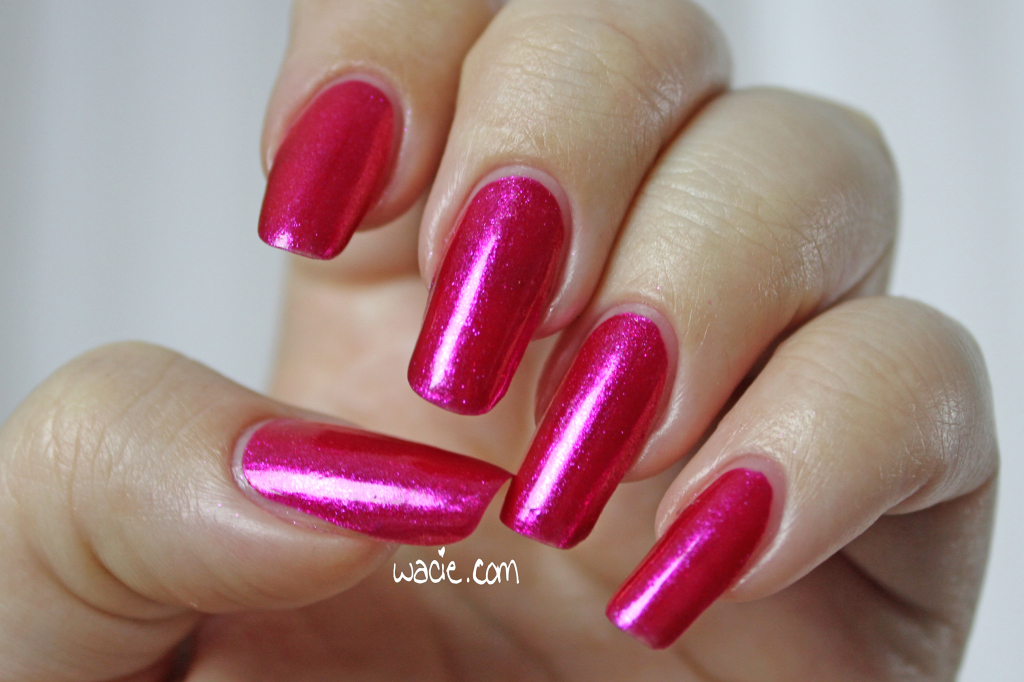 Wing Fling is part of the Take Wing collection from 2012, and is still available on Color Club's website.