It's Manicure Monday, and this week I have the challenge/responsibility of showing you a mani I don't really like. It's like an accidental ode to my grandma. This is three coats of Julep's Lynn, two brushed coats of LA Colors's Tinsel, and one coat of Ciate's Speed Coat Pro top coat.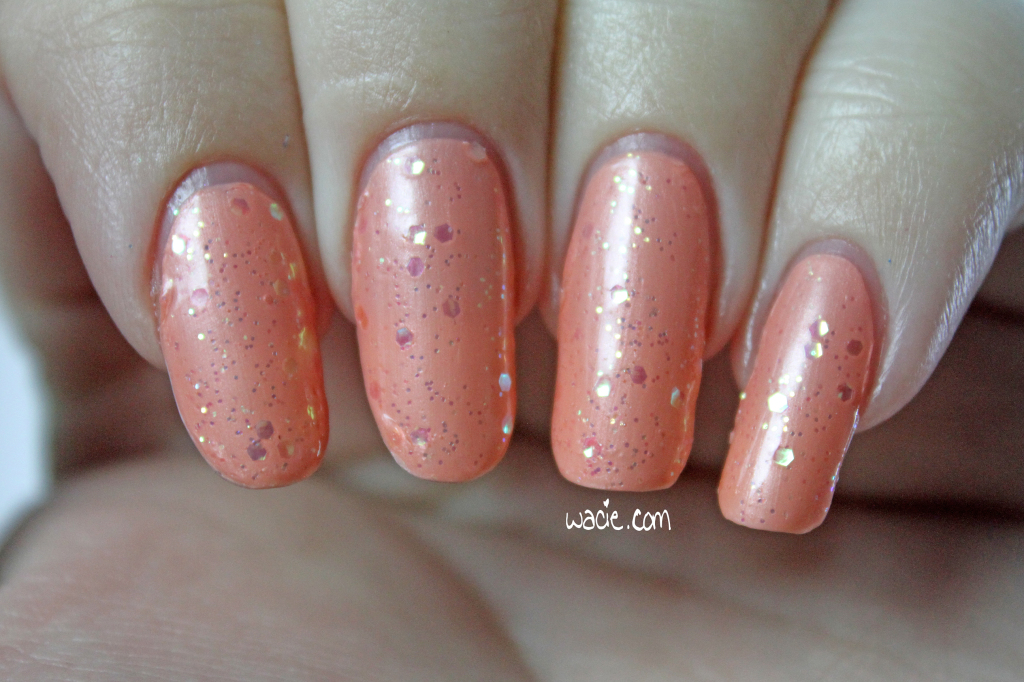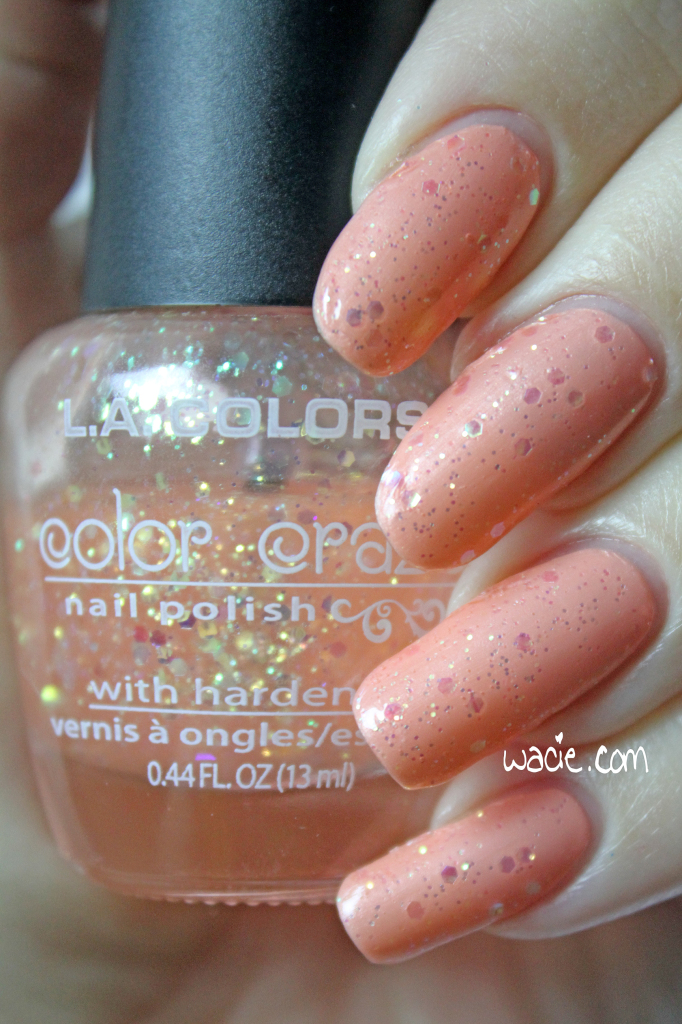 Lynn is a peachy pink with a slight shimmer. Application was okay; normally I'd apply two coats as a base for glitter, but I still had some patchy coverage and streaking by coat two, so I went for the third. Drying time took quite a while, more than fifteen minutes per coat. This might have been due to me adding thicker coats to get more coverage, and then not getting it. The consistency is on the thin side, and is pretty standard Julep quality. The texture after drying was pretty and glossy. There were some brushstrokes left by the shimmer, but they're not very obvious.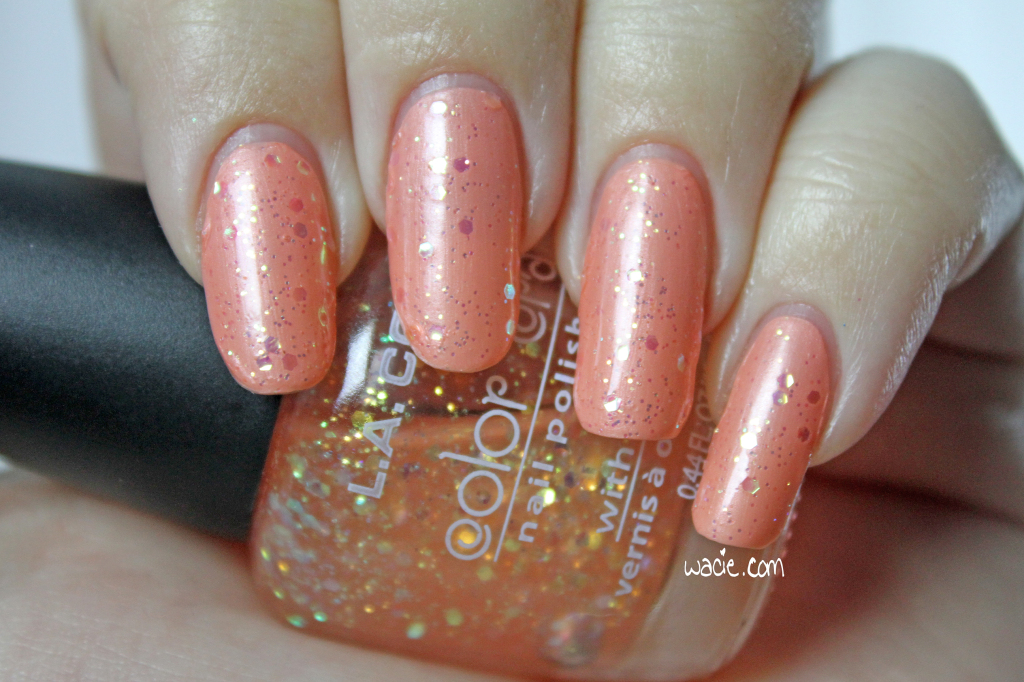 And there's Tinsel. Tinsel is a peachy pink jelly with iridescent glitters. While there appears to be a lot of glitter in the bottle, most of it doesn't brush onto the nail so well. See that smattering of glitter? That's all I got from two coats. It's pretty and all, but it really looks like it's missing something. Perhaps that's why I don't like either of these polishes, they're lacking something special, and seem bland and outdated because of it.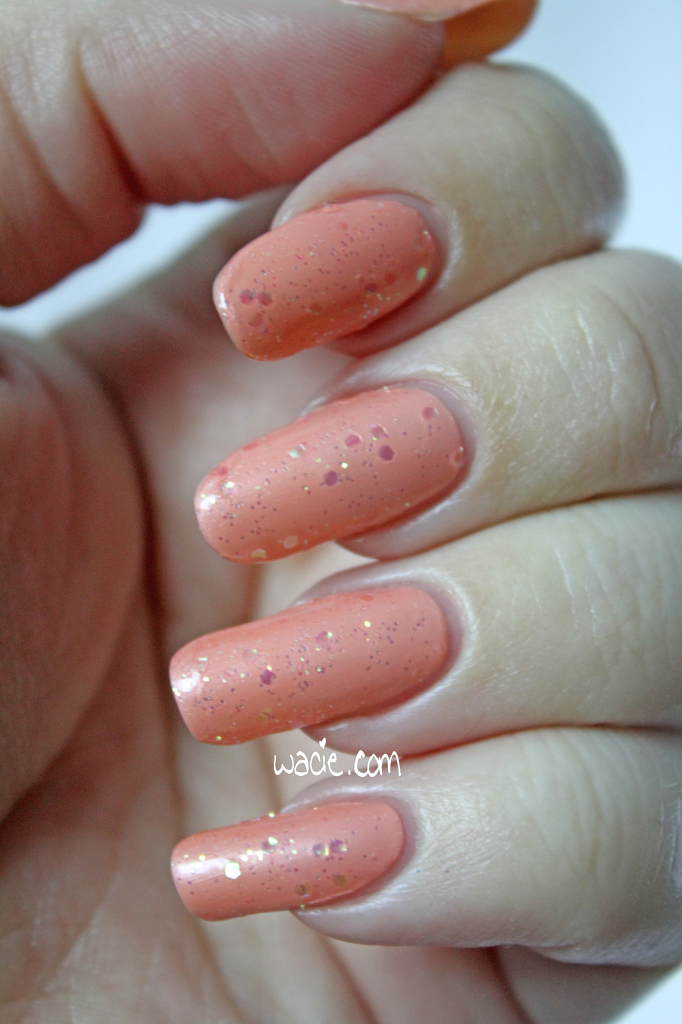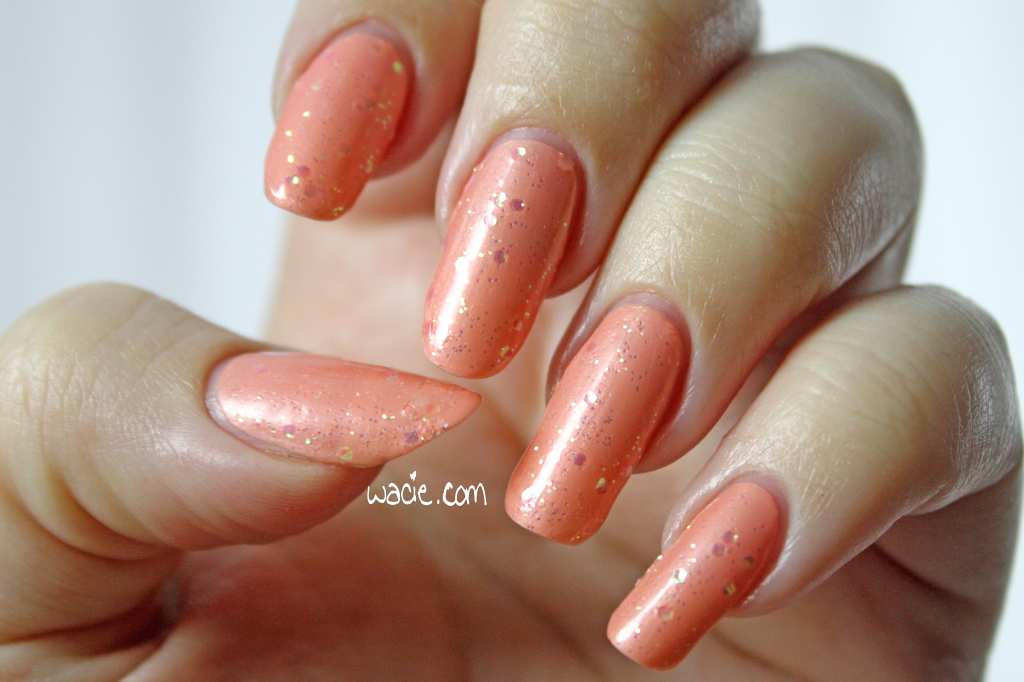 Final word: I'm having a really hard time thinking of this as something other than an old lady manicure.