Swatch Saturday is here again! We're looking at a beauty called MIL-Induced Mimosas. Last autumn, Blue-Eyed Girl Lacquer released a Thanksgiving-themed duo. Here's half of that duo. I'm wearing three coats of MIL-Induced Mimosas with one coat of Ciate's Speed Coat Pro.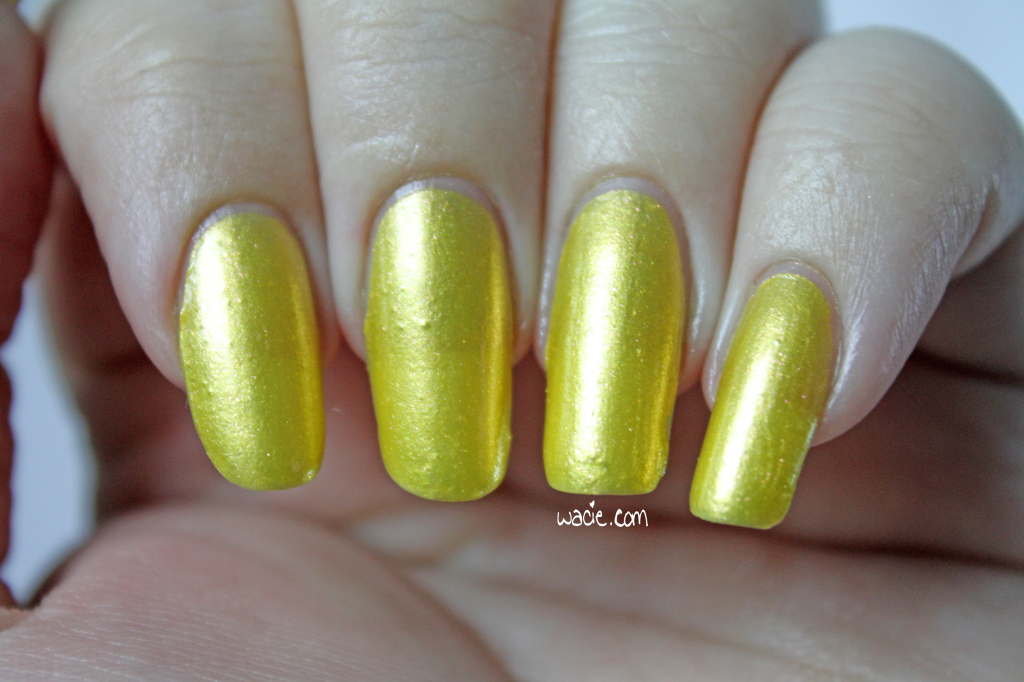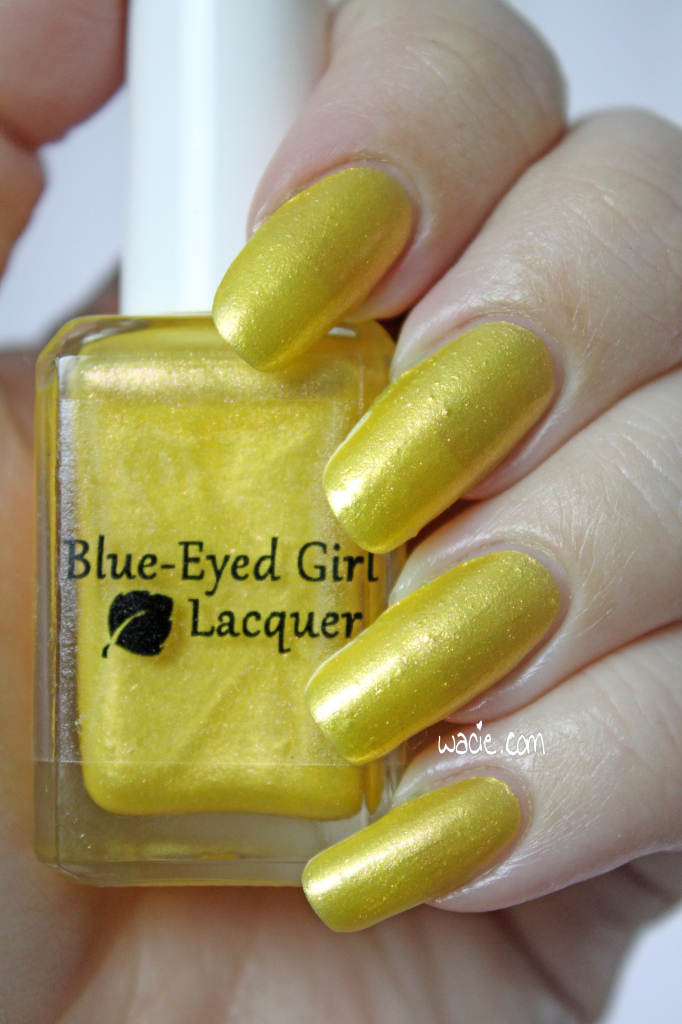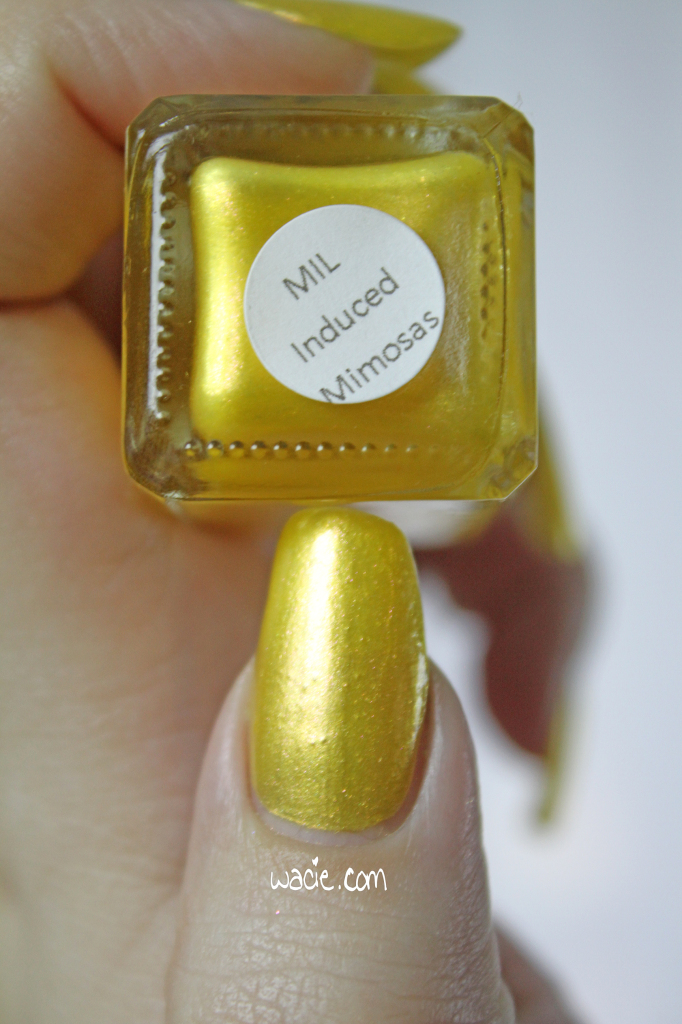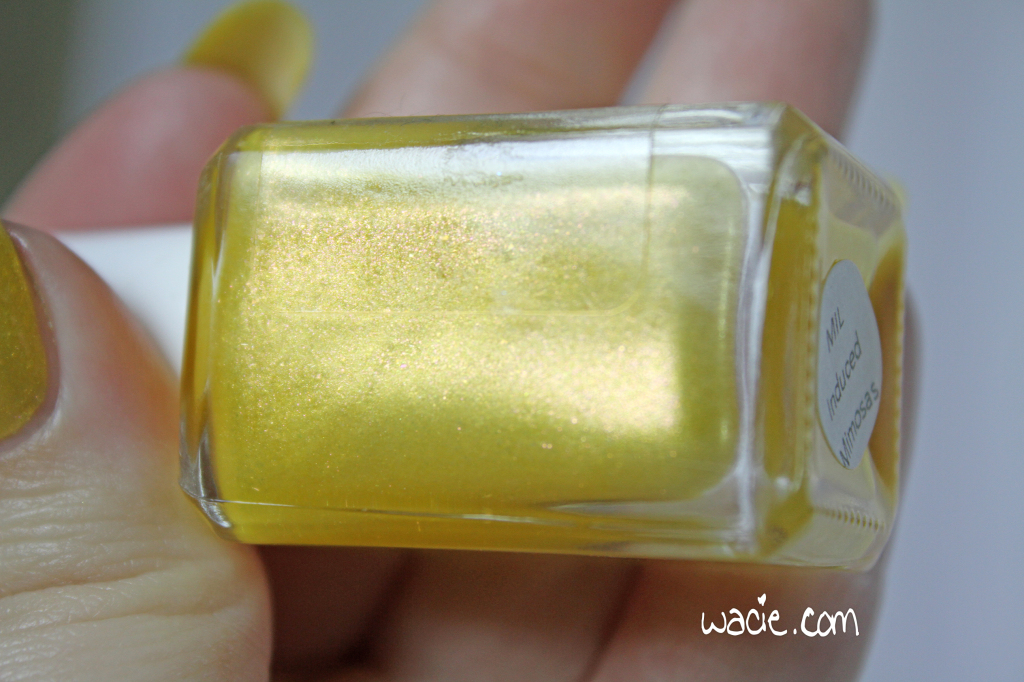 MIL-Induced Mimosas is a golden yellow with red shimmer. The polish itself is on the sheer side, and definitely required three coats for full opacity. A fourth might even do it some good. It dries very quickly, and with a semi-glossy finish. It was very easy to apply and clean up. The shimmers stand out very well.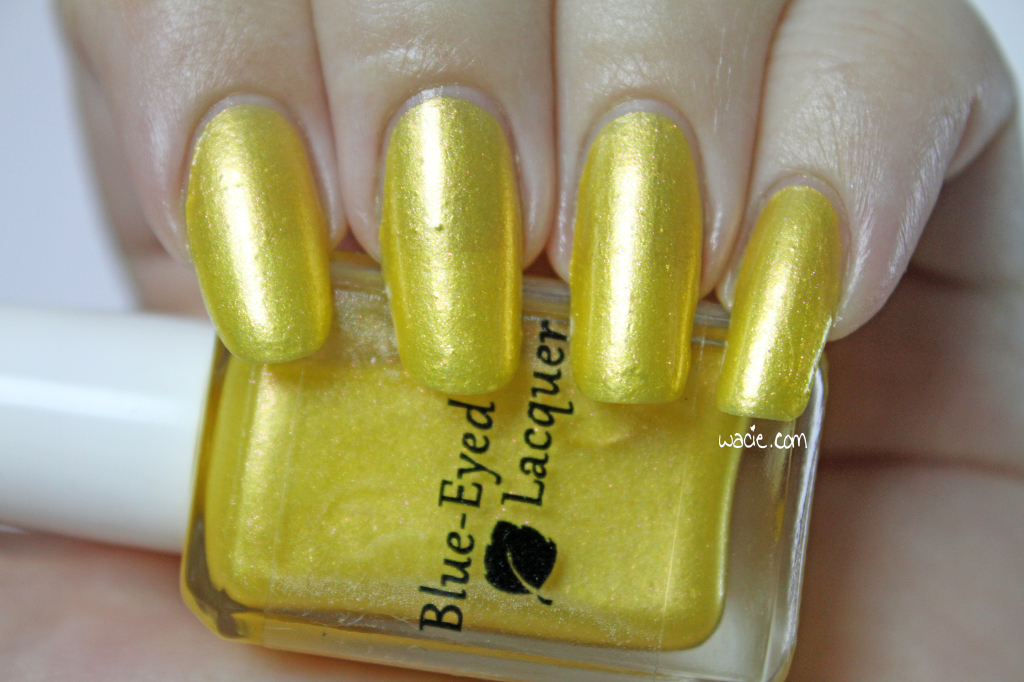 I really love this polish. I love that it's inspired by insufferable relatives and holiday stress, by that slender glass full of fizzy relief, by the calm and courage only champagne and orange juice can bring. Even though it has an autumn theme, this polish could be worn any time of year, especially in the summer. It's a vivid, sunny, cheerful color, which is kind of funny considering mothers-in-law do not have that effect on people.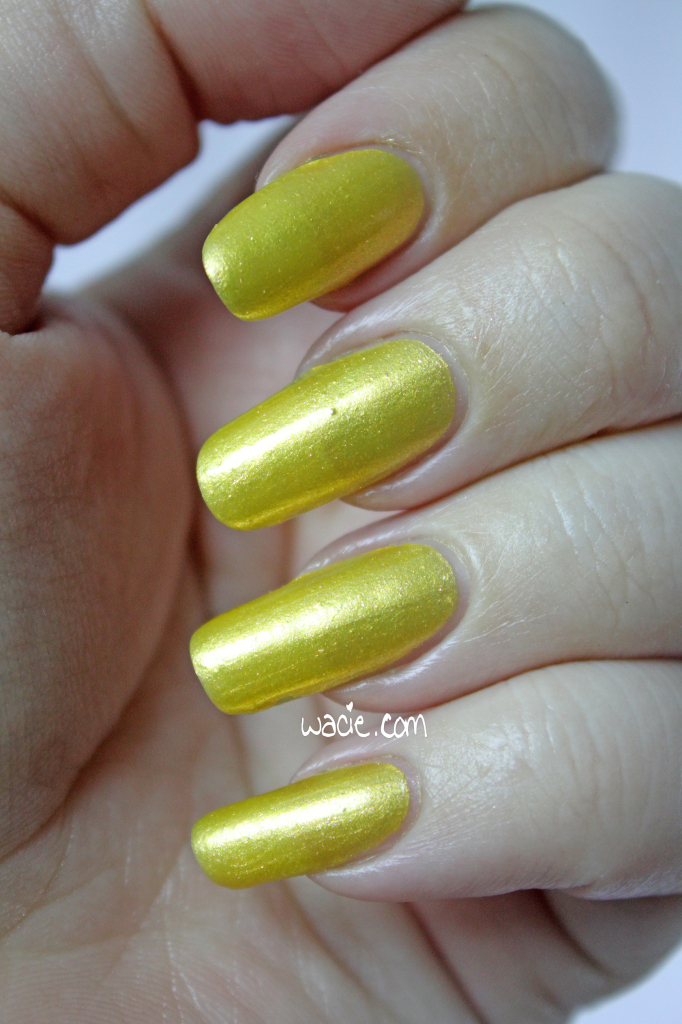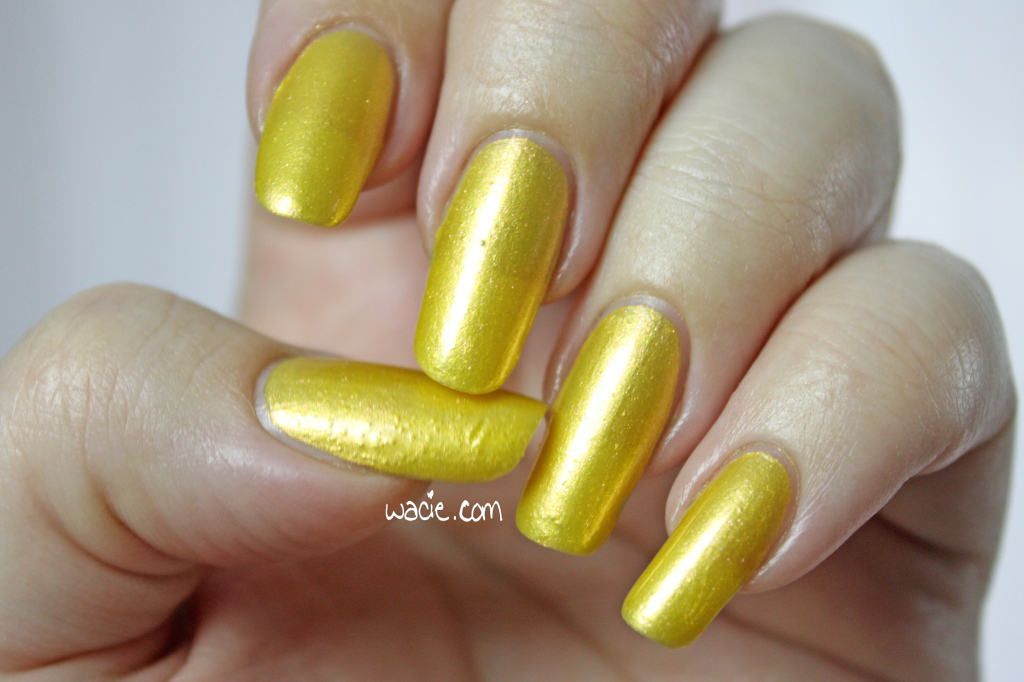 One little detail I absolutely adore about this polish: it is exactly the same color as a mimosa! Painting with my nails with this polish made me want a mimosa, so I made one; lo and behold, it is exactly the same color as orange juice. I don't know how Julie, the mastermind of BEGL, pulled this off. I am blown away that it is just the right shade of orange juice yellow. It is simply incredible.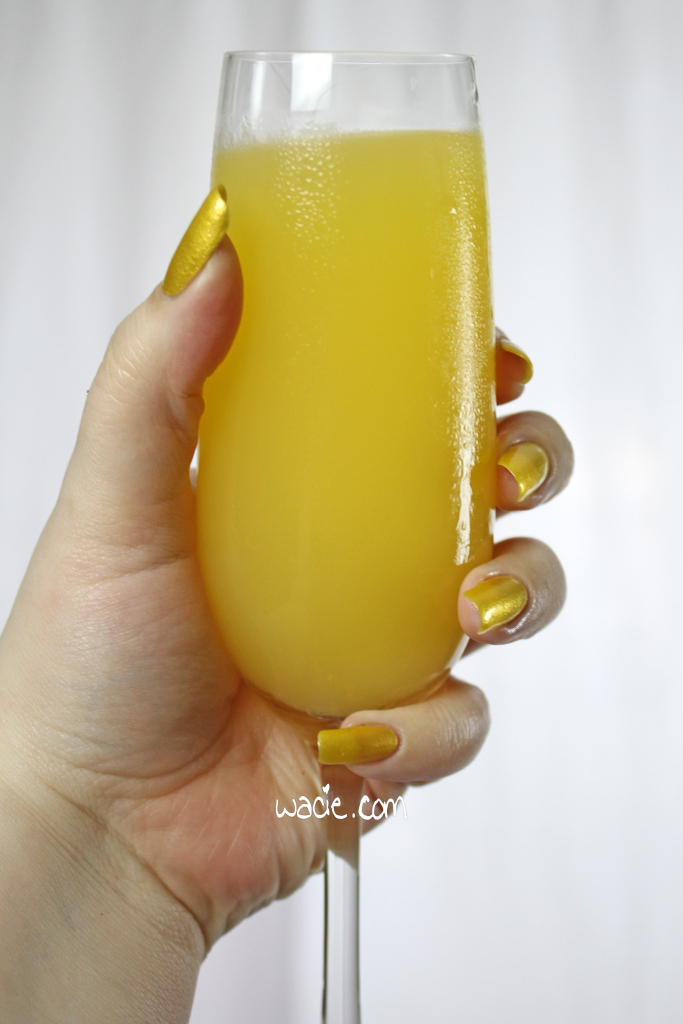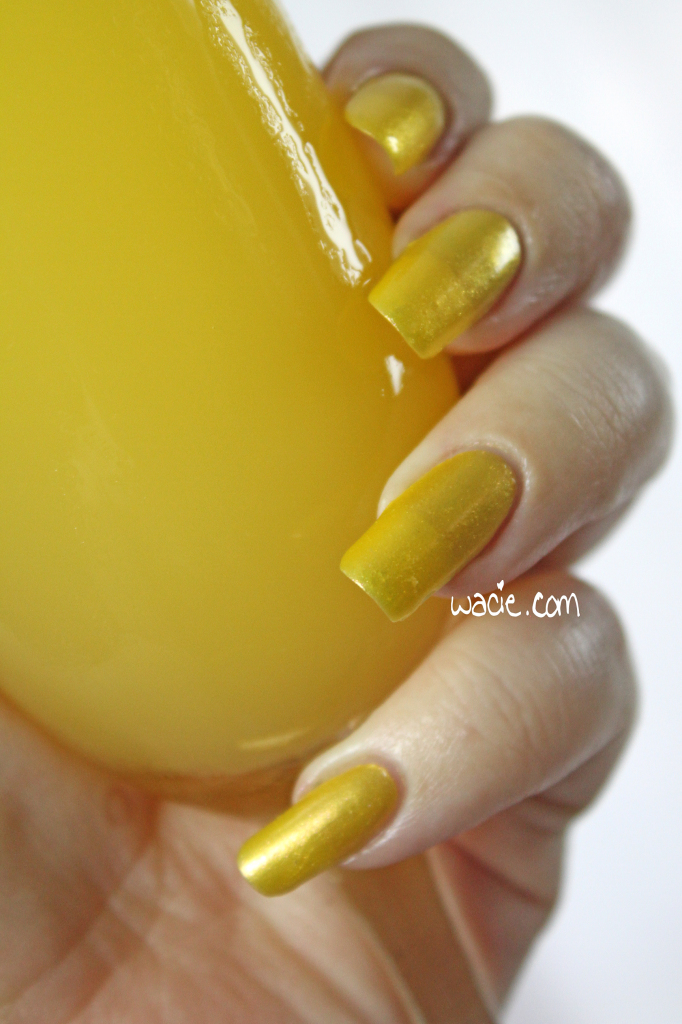 As I said, MIL-Induced Mimosas was part of a fall duo; Turkey Coma, a festive fall glitter topper, was also available. Unfortunately, I do not have Turkey Coma. Also, MIL-Induced Mimosas is discontinued, which is sad for you. If you like yellows, though, you may want to check out Intersecting Lines in the Sand from BEGL's summer collection. It's not a perfect dupe for a mimosa (I made another mimosa, just to check), but it's definitely my favorite from that particular collection.