Swatch Sunday!! Cover Girl is the brand we're looking at today, and this oldie but goodie is called Grapevine. I'm wearing three coats of Grapevine with one coat of Ciate Speed Coat Pro top coat.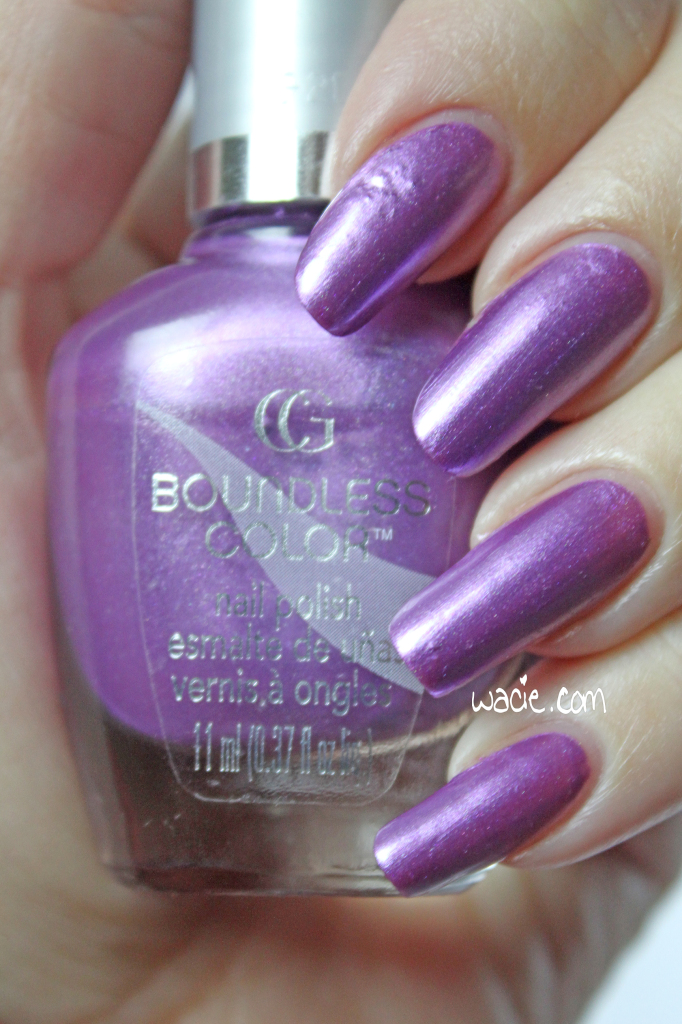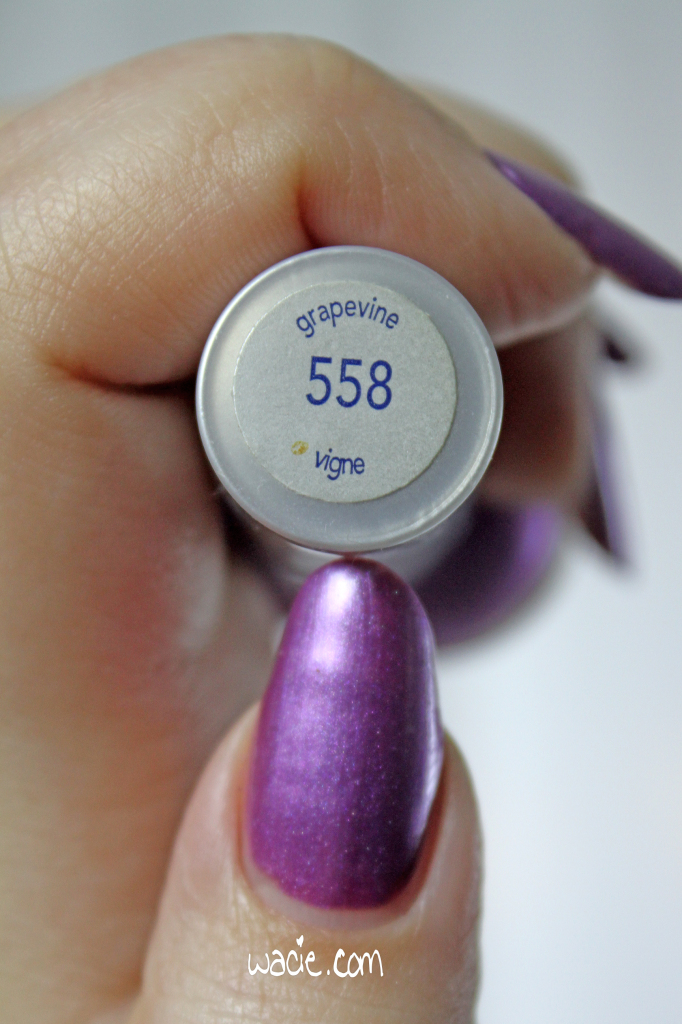 Grapevine is a frosty purple polish. This is a pretty nice formula; the consistency was just right, application was super easy, and it dried quicky and with a satin finish. It's also really shimmery; I forgot for a second that I wasn't wearing Fairy Dust over it. It doesn't look that shimmery in photos, but it's definitely all there. It's really nice to wear.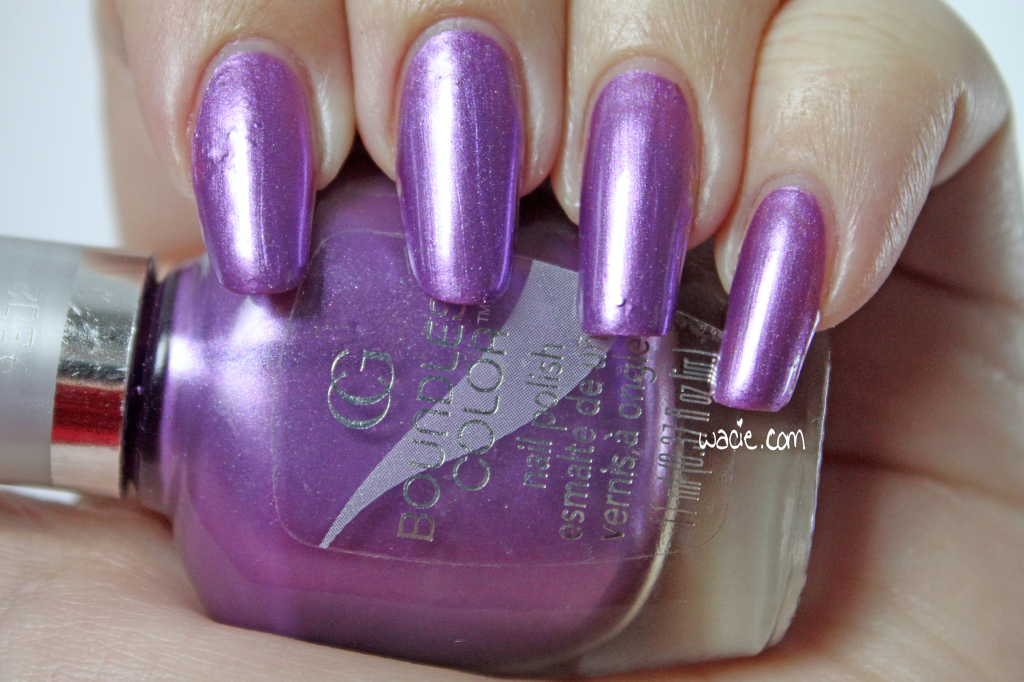 I have had this polish for a really long time. I'm thinking 2008 or so. It's one of my oldest bottles, but has barely been used. This particular brand and formula have been discontinued, and while there is still a Cover Girl color called Grapevine, it does not appear to be the same. I do not have it, but I should probably buy it and do a comparison.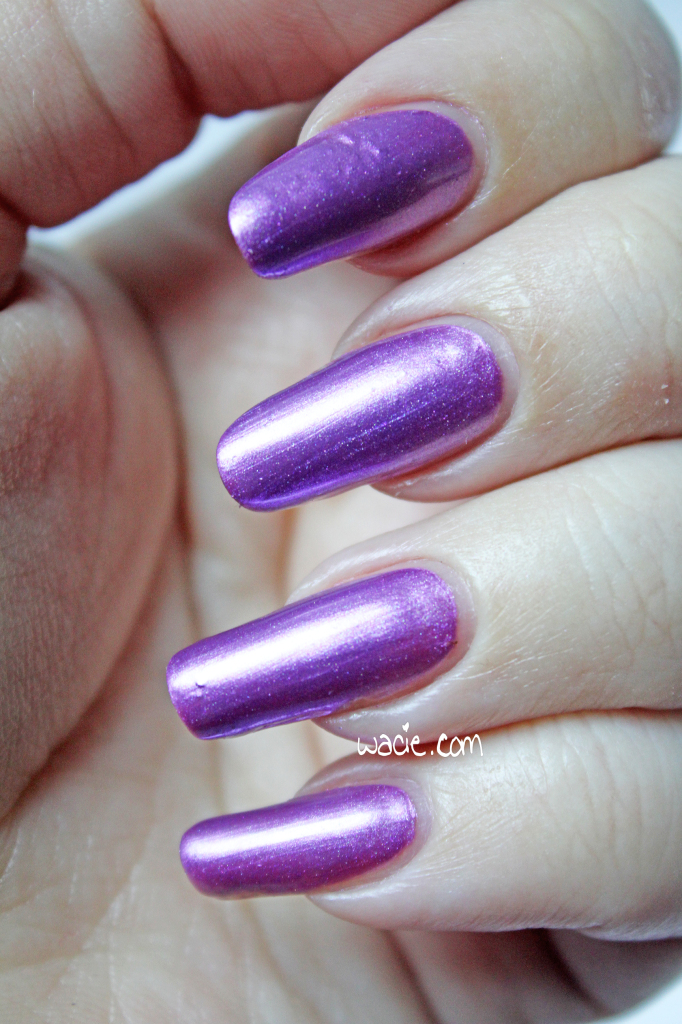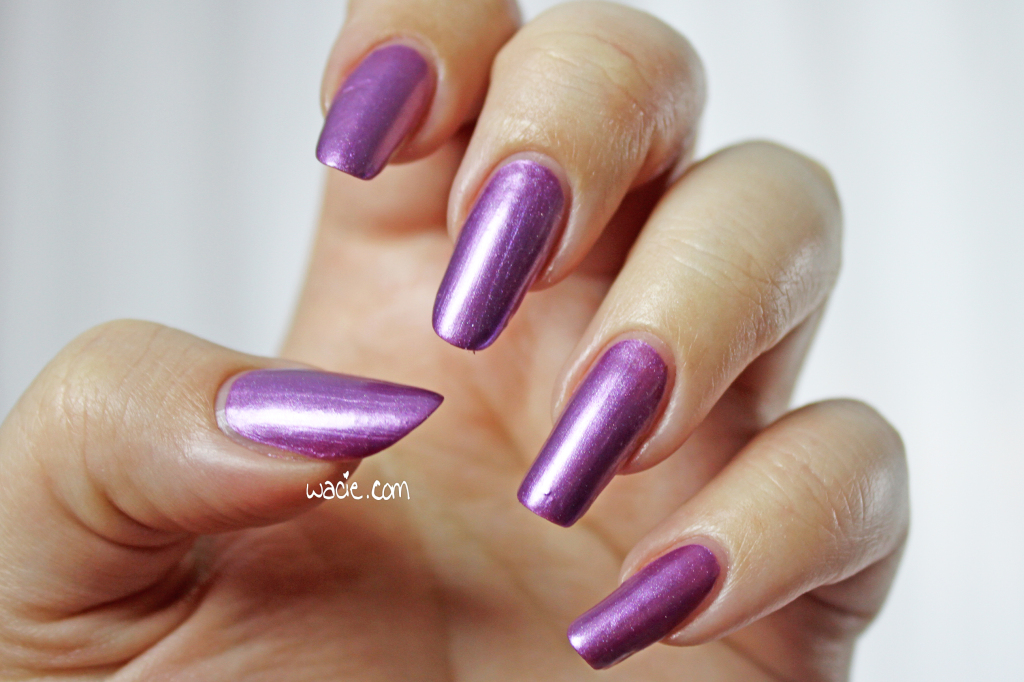 Final word: Surprisingly sparkly.