On this Manicure Monday, my manicure is all the things a December mani should not be. Not that I care. Pastels in December are totally cool. It's warm somewhere. For this spring-forward mani, I'm wearing three coats of Sally Hansen's No Hard Feelings, two coats of Formula X for Sephora's Demolition, one coat of Ciate's Speed Coat Pro top coat, and one coat of Hard Candy's Mattely in Love matte top coat.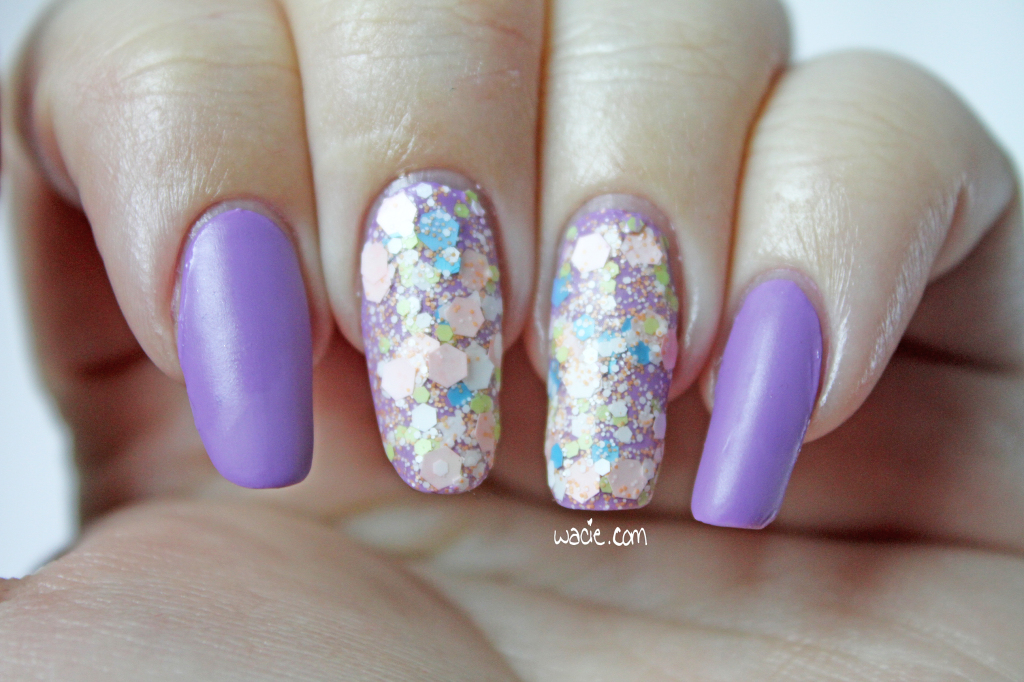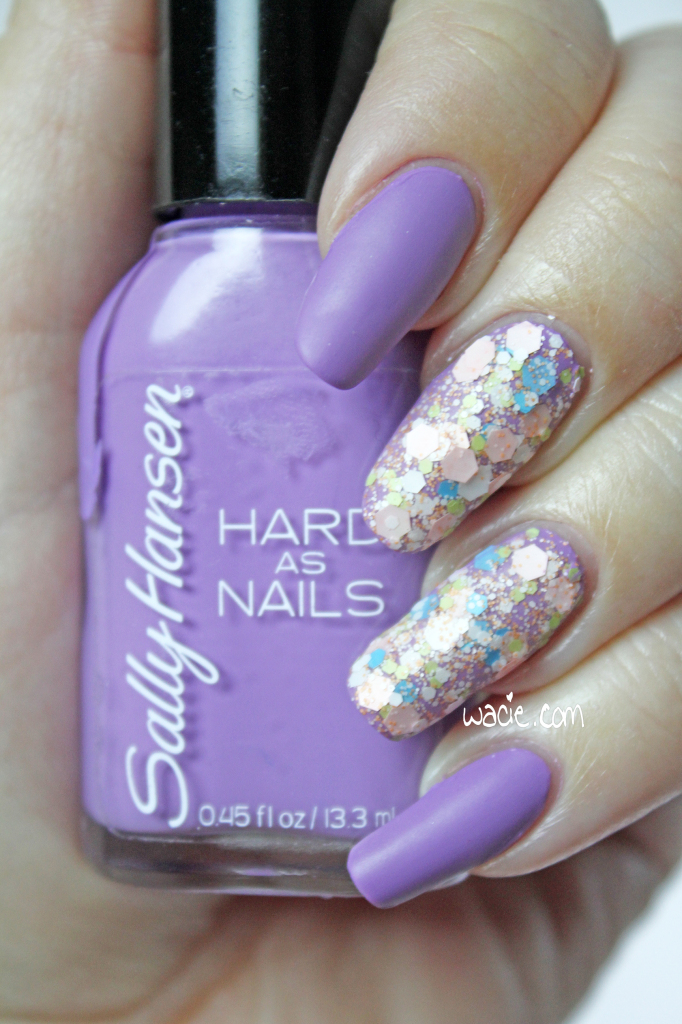 No Hard Feelings is a lavender creme polish. It sounds boring, but it's actually pretty nice. The formula is very nice; it dries in about five minutes, reaches opacity in two coats, and dries with a glossy finish. It's a lovely color, and I felt a little bad dulling it with the matte top coat.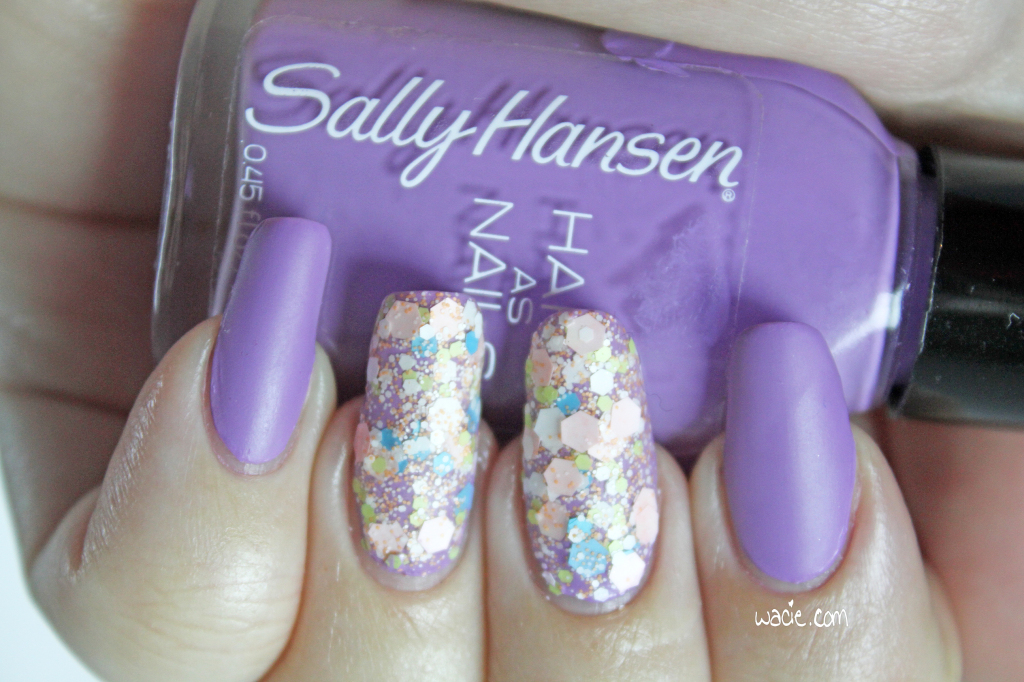 Demolition is the first Formula X for Sephora polish on the blog. It was also the first Formula X I ever bought; it caught my eye immediately because I thought it was an indie polish. No foolin! I don't see many mass market glitter toppers like this, especially with hexes this big. Demolition has large hexes in pink and blue, and smaller ones in pink, green, and blue, and even finer ones in the same colors. It's such a cool look. Of course, with glitter this large, there's a bit of texture, even after adding top coat, especially since the bigger glitters stuck together and piled up on itself. It still looks awesome.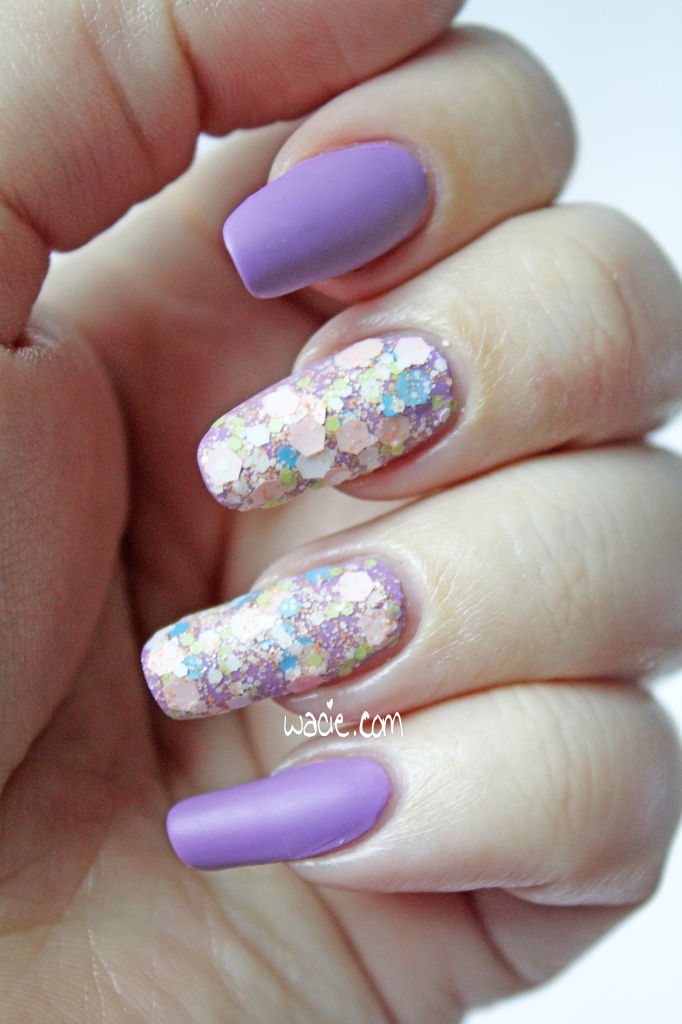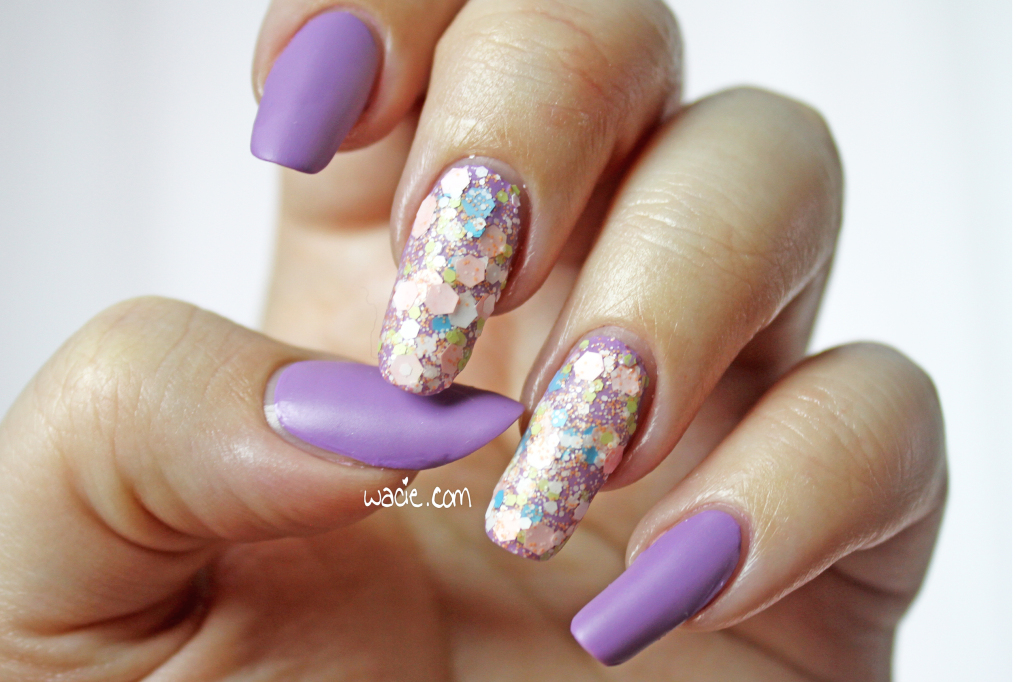 So in all, not bad. I am still not a fan of matte polish, but I think with the satin glitters, it's okay. At least it's colorful.