Welcome to Manicure Monday! Today's manicure looks like it was inspired by Reese's Pieces, but I promise it wasn't. For this look, I used Blue-Eyed Girl Lacquer's Sunburned Siren, Smokey Mountain Lacquers's Electric Sun, and Digital Nails's Enterprise, along with Seche Vite and Essie's Matte About You matte top coat.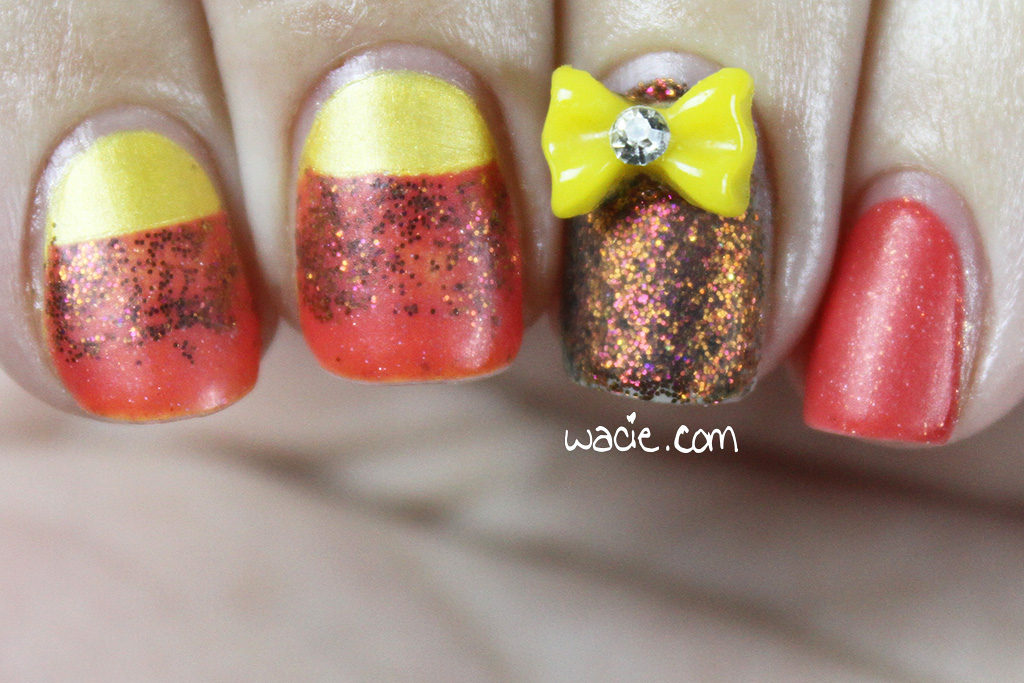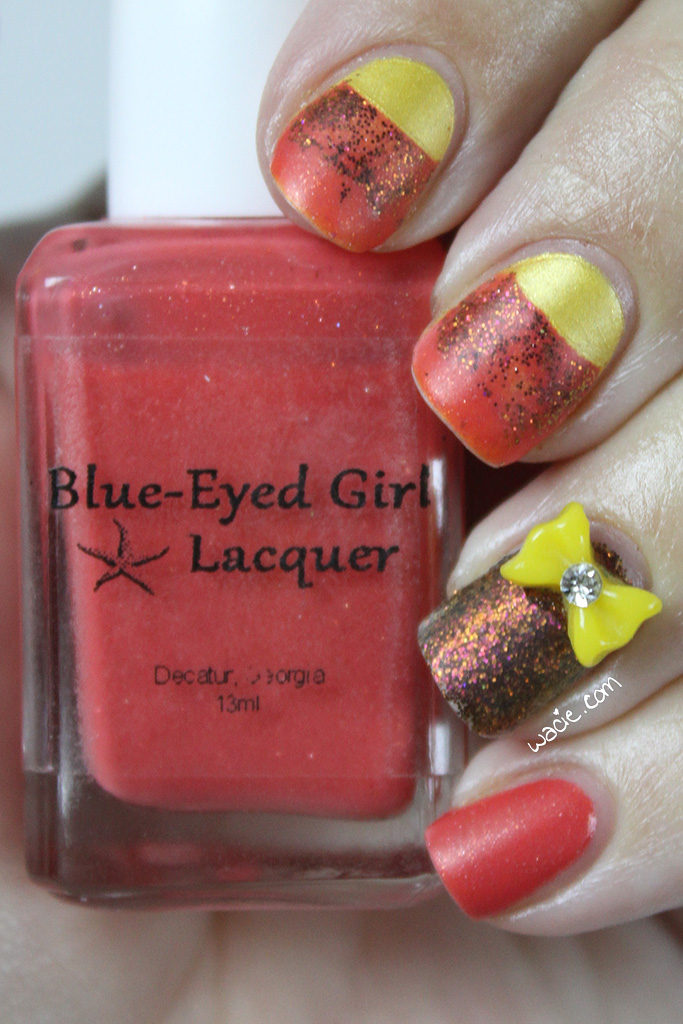 So when I was planning this look, Sunburned Siren was my main color choice. I totally fell in love with it the first time I swatched it. I wanted a nail art look, something that's bright and fun like the Siren but doesn't take away from it. I got Enterprise out because of the wild shift; it goes from a deep magenta to a cool gold, embracing the colors of the Siren's shimmers but also exaggerating them. I added Electric Sun to work with the sunrise motif, to work as a cool shimmery yellow. It's only just occurred to me that their names work together. I wish I hadn't added the yellow, because that's what makes it look like Reese's Pieces, but it helps the sunrise look like a sunrise, so it works out.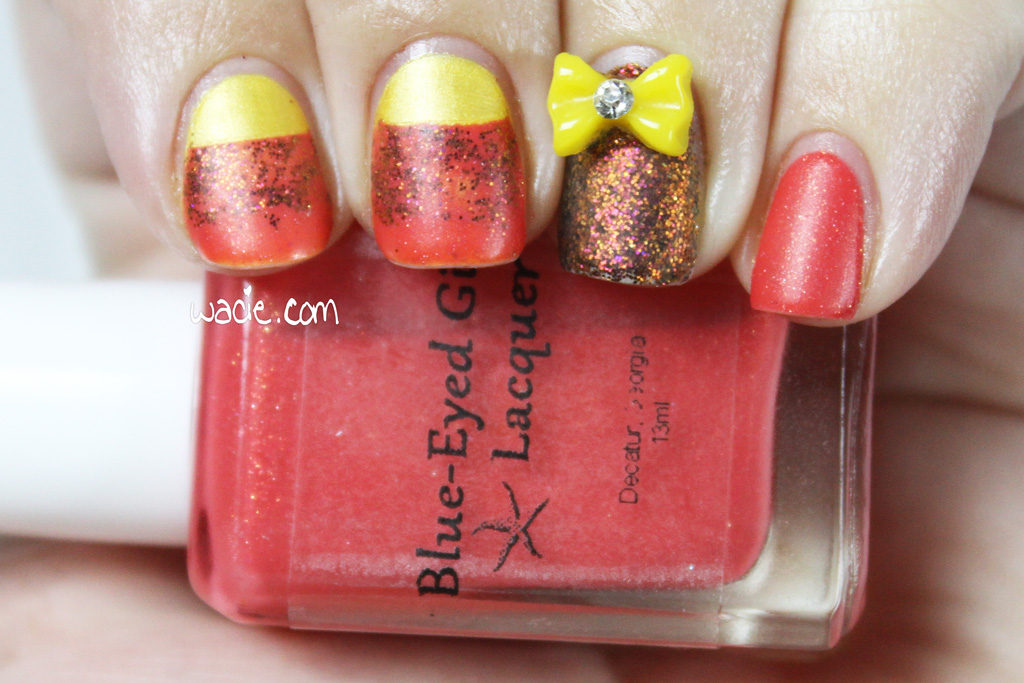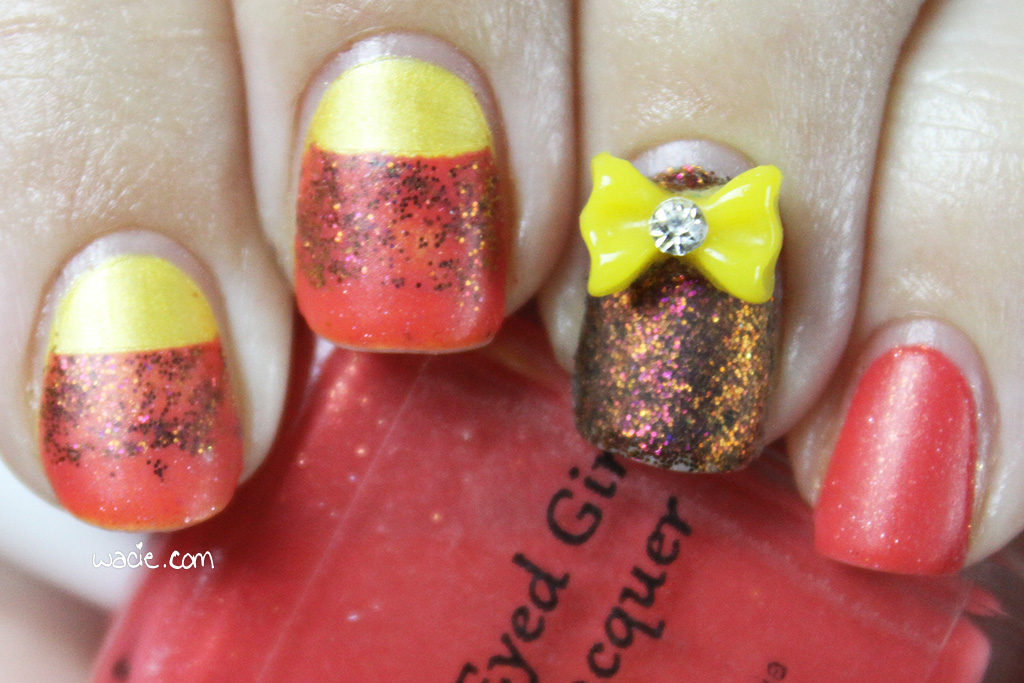 I used Enterprise as shifty sunrays, and I wish I'd used a gold glitter as well. I used an eyeshadow sponge as my application method; I also used it on the all-glitter accent nail. Enterprise is definitely more suited as a topper than a full-coverage glitter, so I did two brused coats of Enterprise, which gave me good but not complete coverage, and just used the sponged coats to cover what was still showing of my nails. I'm surprised it was able to cover so much. And, of course, what's a wacie.com manicure without a bow? I love how many of you comment on the bows I use, it makes me feel like people really are seeing my stuff.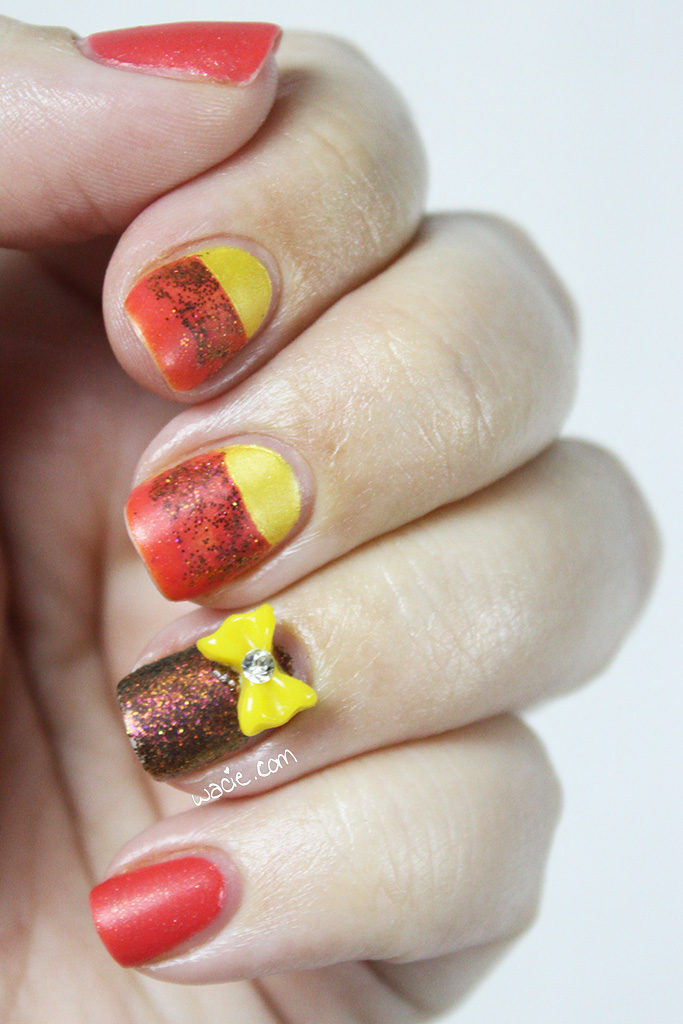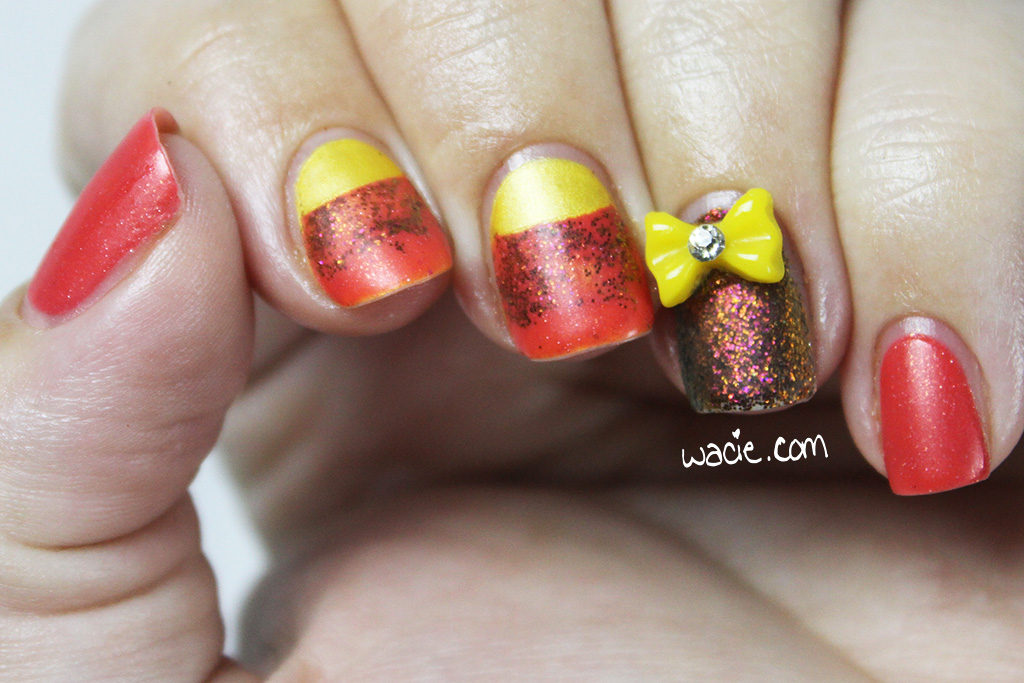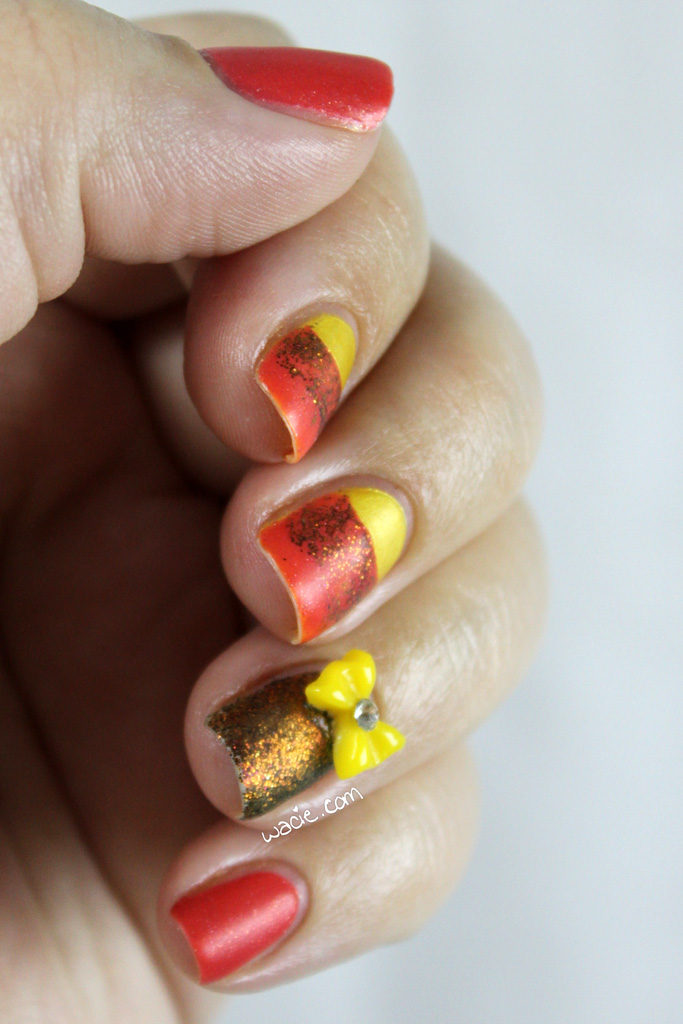 In the sunlight, this mani was exactly what I wanted, even if it didn't turn out the way I'd envisioned. It's bright, warm, and fun, but it's also accidentally autumnal, which works out, since the first day of autumn is in just a few days. These photos were all taken in direct sunlight.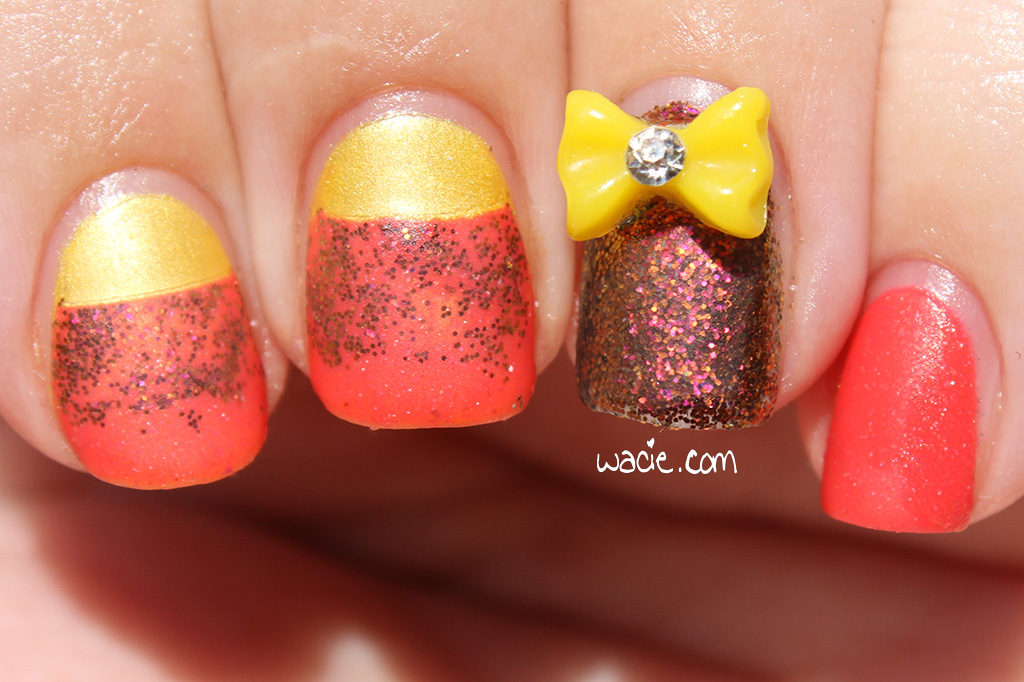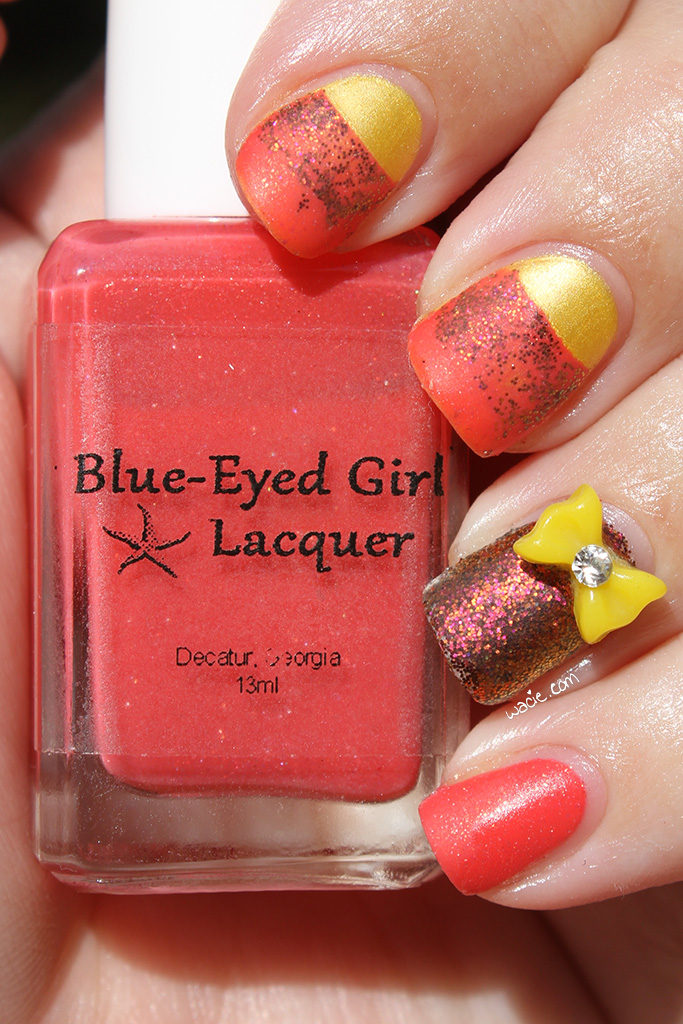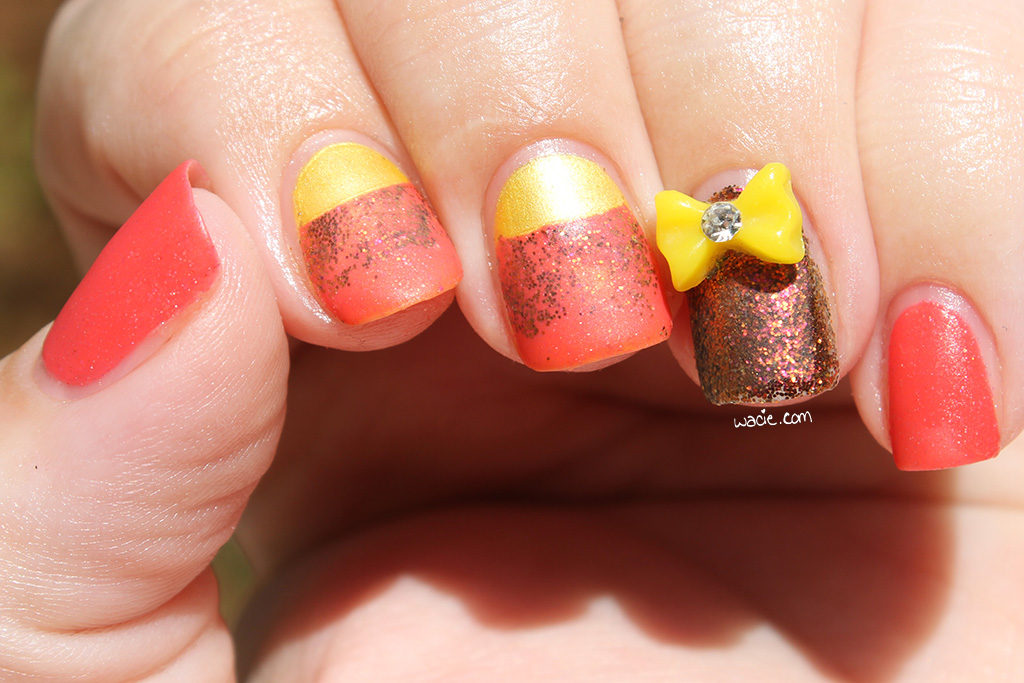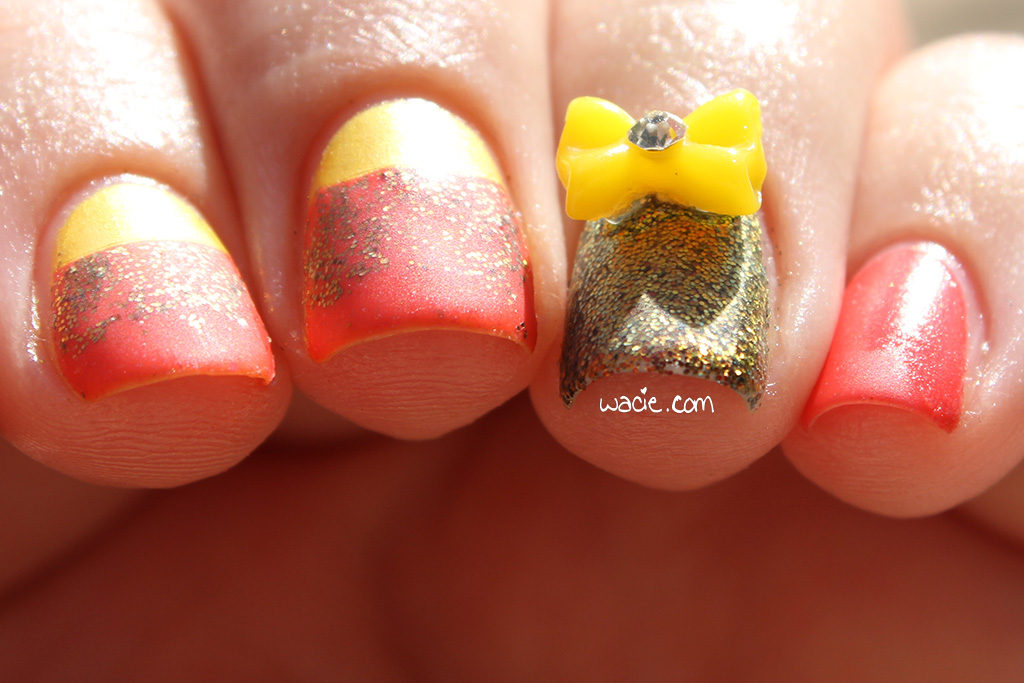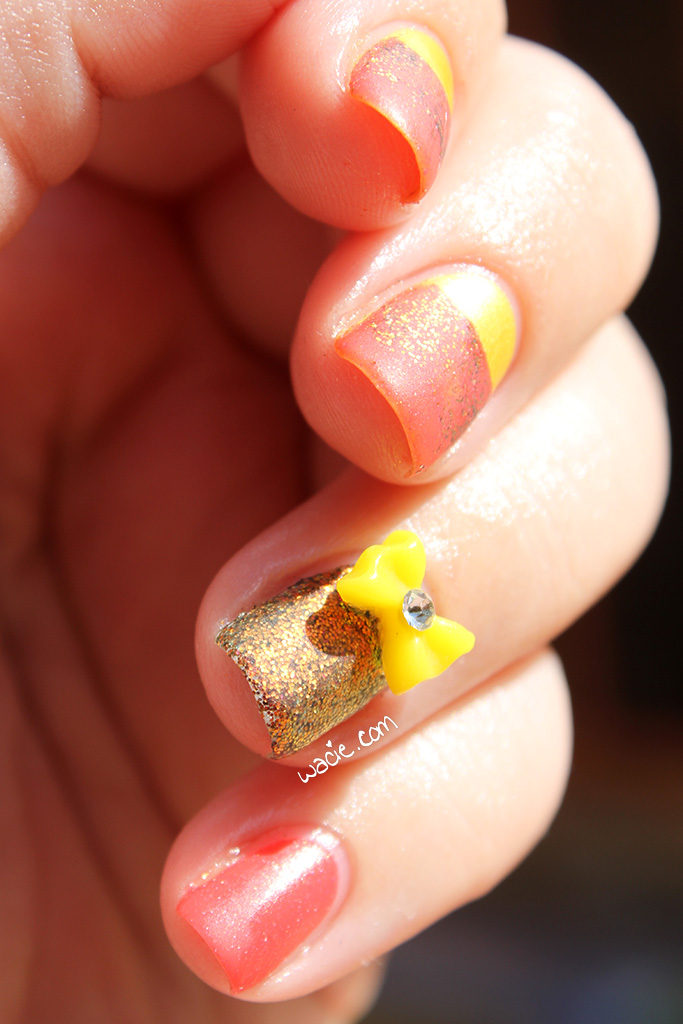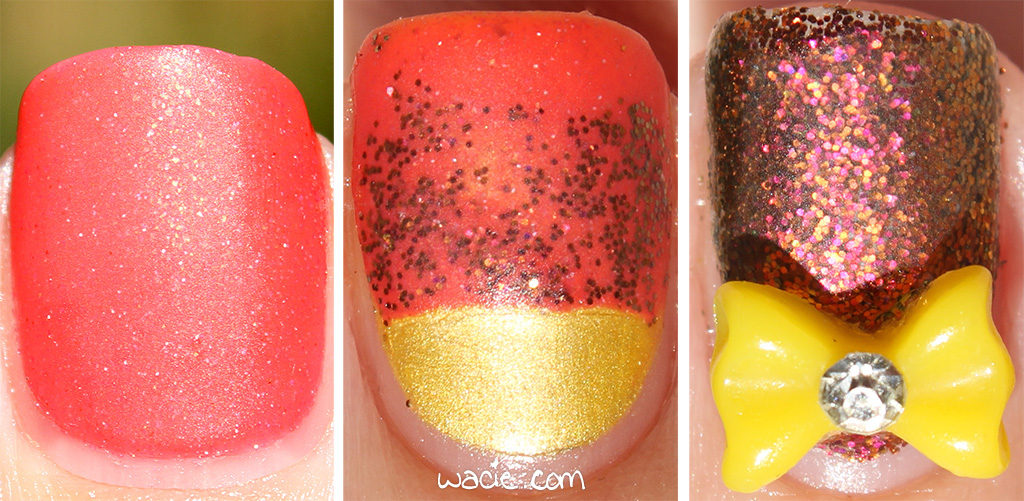 Sunburned Siren was a BEGL limited edition and has since sold out; you can buy other BEGLs from their online shop, though they are currently on a break. Electric Sun was a Beauty Quartet Box exclusive and is no longer available; other Smokey Mountain Lacquers are sold on their website. Enterprise and other Digital Nails polishes are available in their etsy shop. My bow charm is from Claire's.
I bought these products myself.