Welcome back to Manicure Monday! You find me today with the shortest nails I've had all year. My last break was already devastating (curse you, fitted sheets), and now something else has happened to completely finish them off. This is China Glaze's Black Diamond and Digital Nails's Leviathan.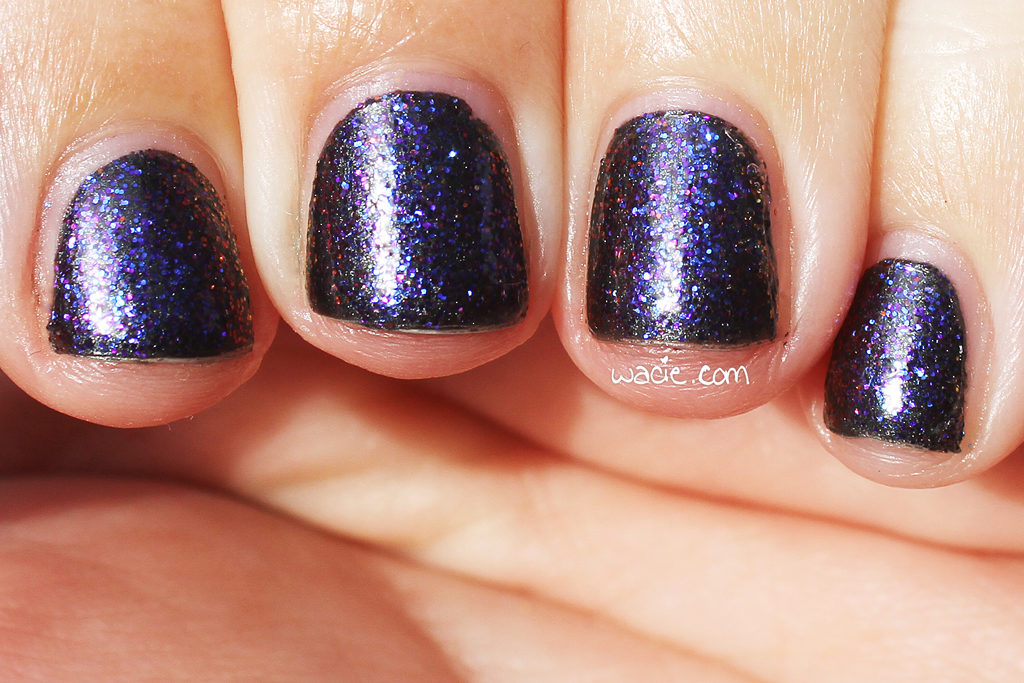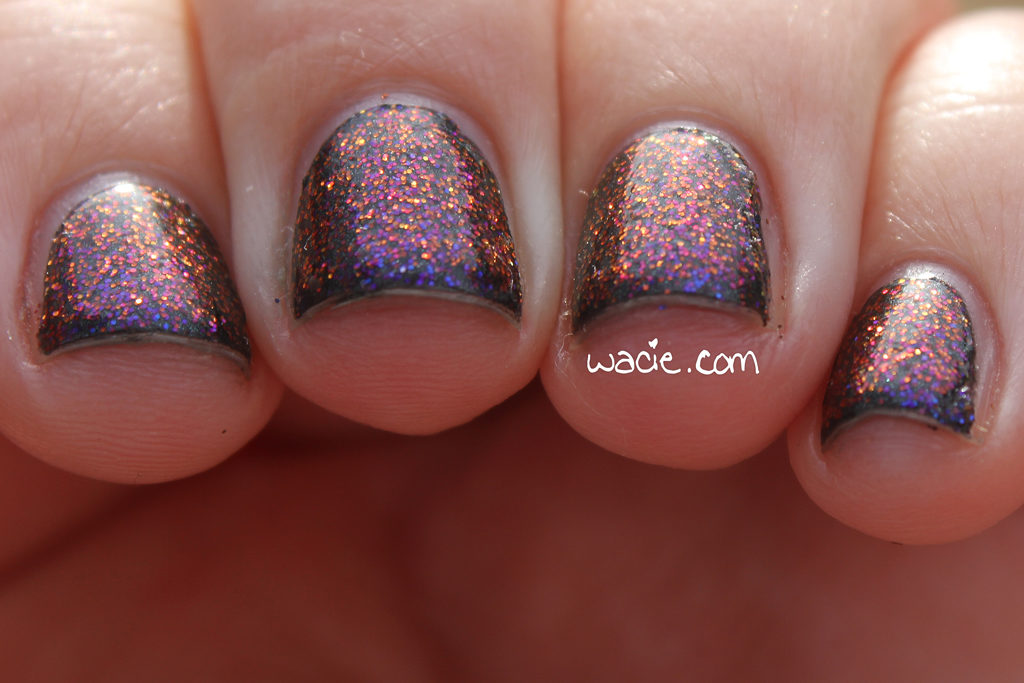 I've had these Digital Nails starship glitters forever, and I'm just getting around to being able to appreciate them. They're beautiful! The shift is just too impressive not to rave about. I realize I am so late to this party, but shifters, man, they're amazing.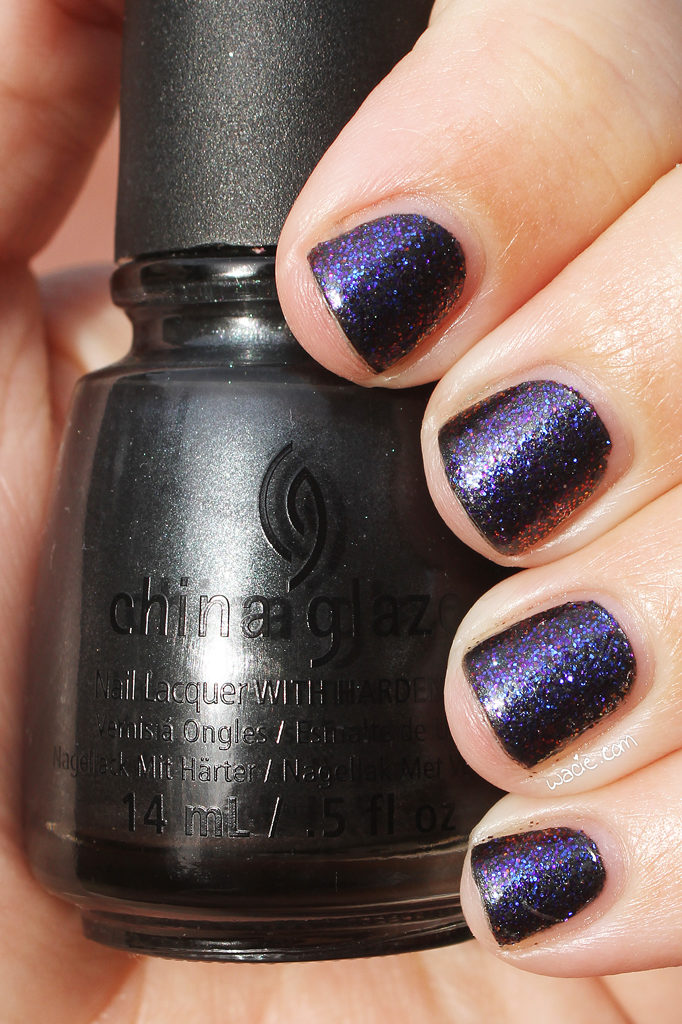 I feel a little bad for Black Diamond, because it's a lovely polish on its own. It's got this subtle gunmetal shimmer to it that the glitter completely obscured. I did plan a glitter gradient to get the best of both words, but there just wasn't room for it on these tiny nails. Glitter wins every time.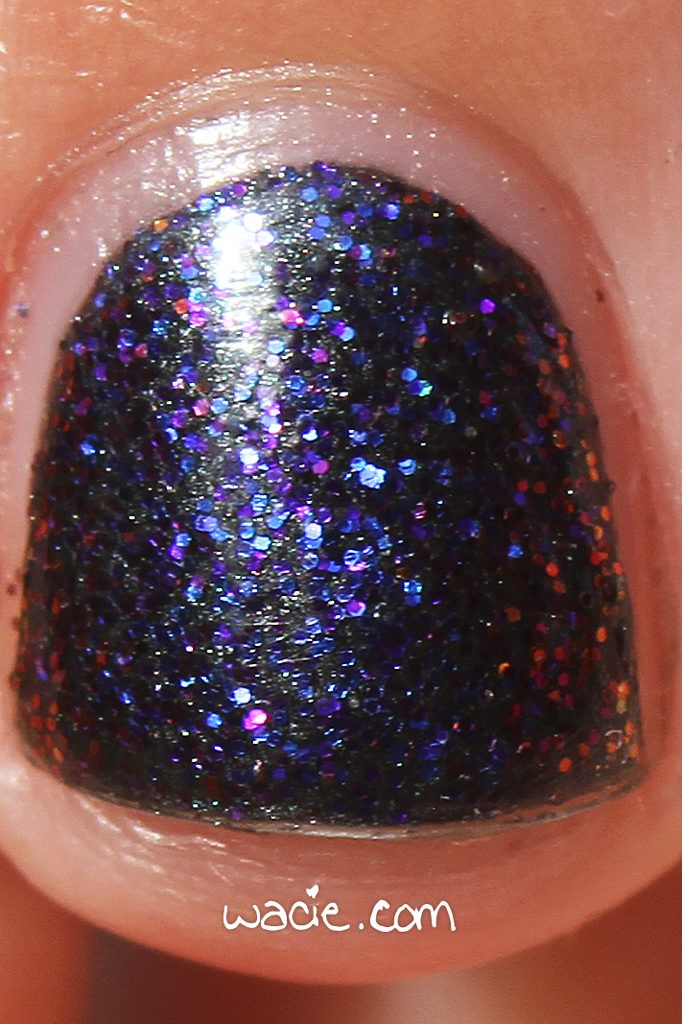 China Glaze is sold in stores; I got this particular bottle at Sally Beauty Supply. Leviathan and other Digital Nails polishes are available on etsy, though they're currently closed.
I bought these polishes myself.