I love putting glitter over gradients! My Manicure Monday project this week was to take Morning Light from Blue-Eyed Girl Lacquer and use it in a fun new way that really shows how versatile it is. I made a gradient with Essie's Fiji and No More Film, then put on two coats of Morning Light and one coat of Color Club's clear coat.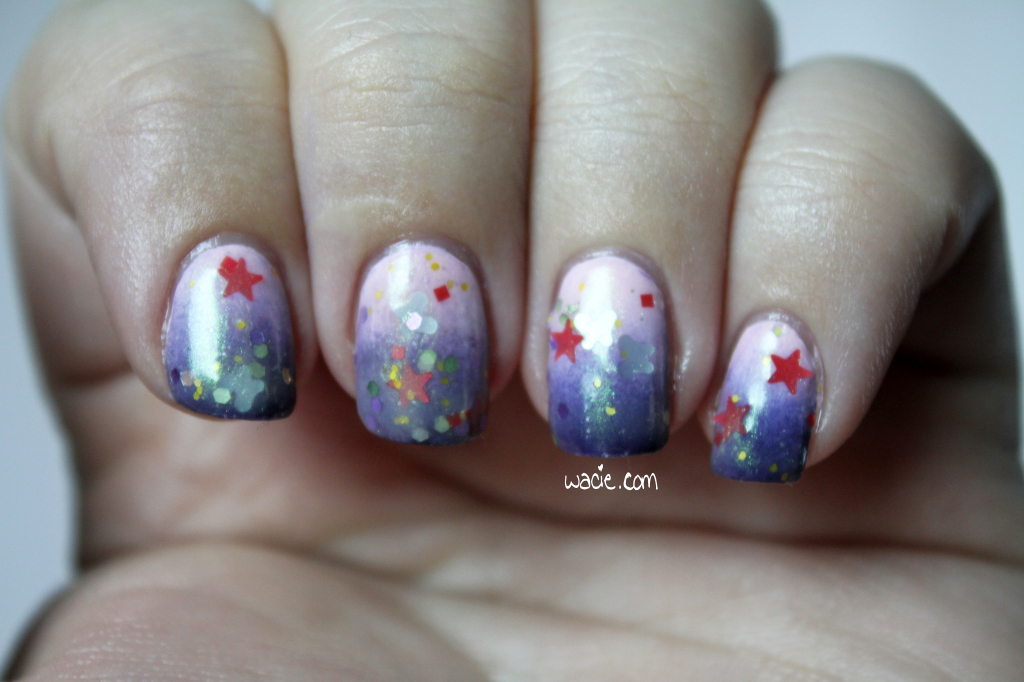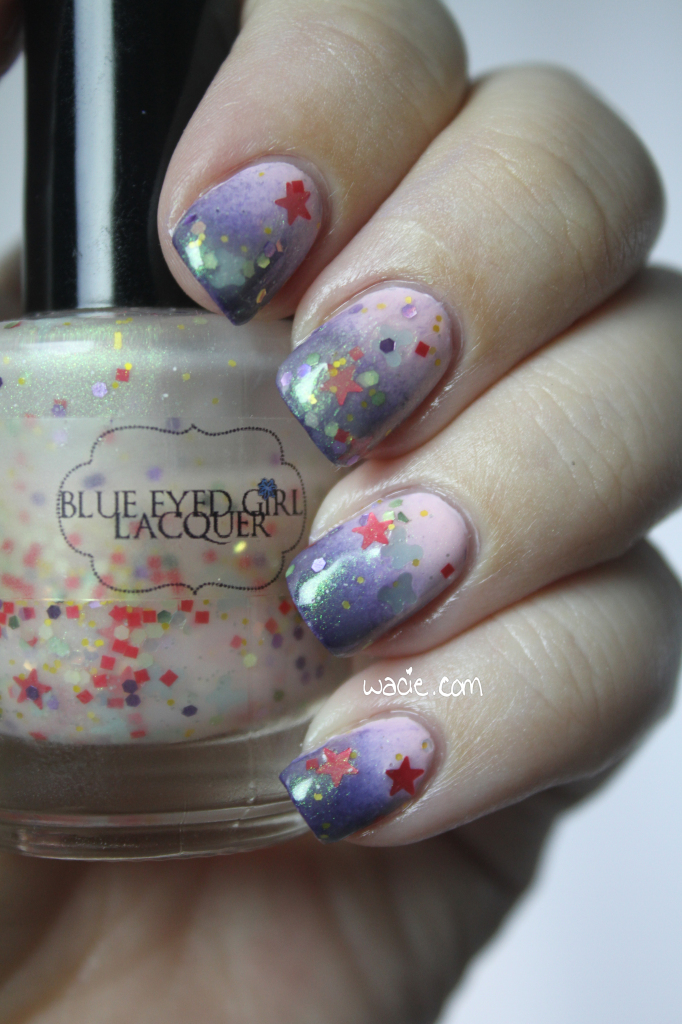 I swatched Morning Light way back in January, and I really loved the way it looked over dark polish, but I didn't want to just wear it over black again, that would be too easy. I went through all of my polishes and after a few misses, chose purple and pink cremes. I wanted a light pink for glitter visibility, but I wanted a darker one to bring out the shimmer. I thought I did pretty well.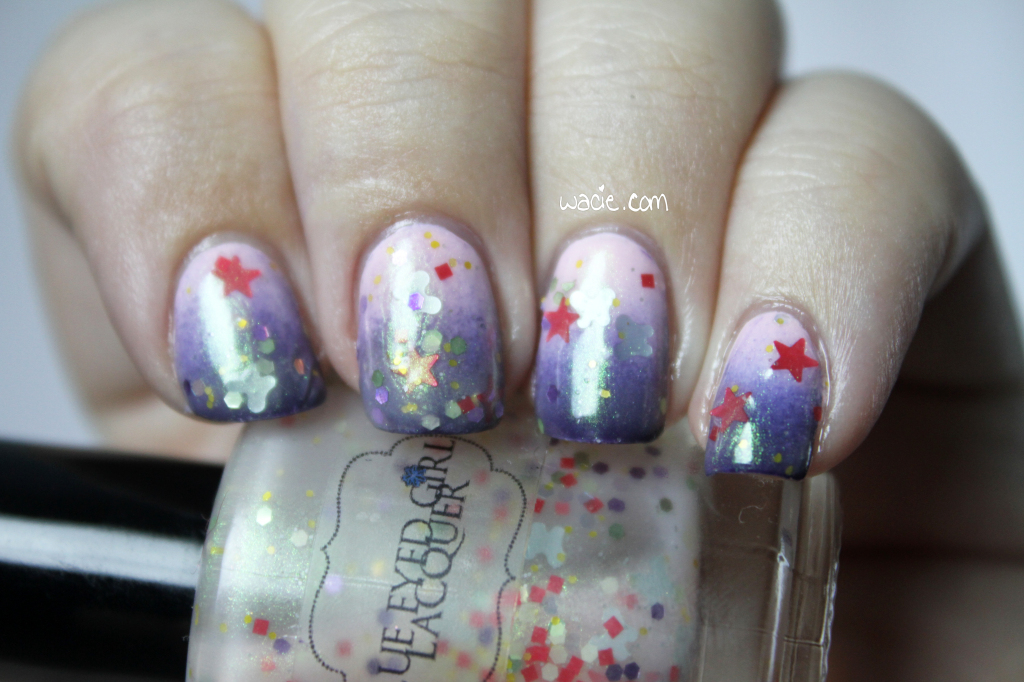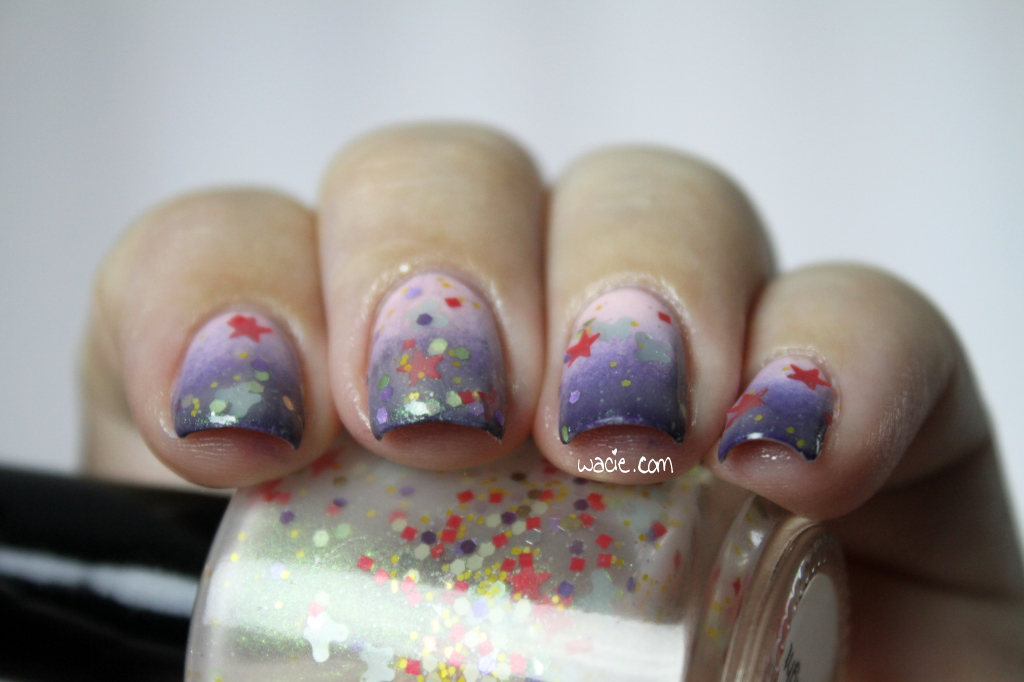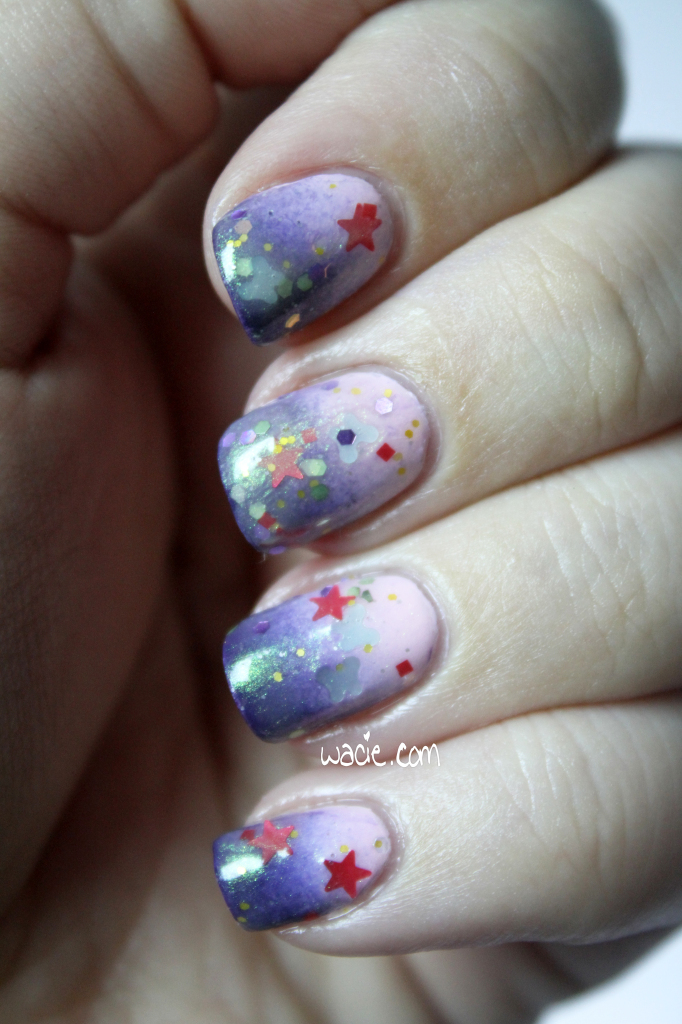 I must admit that I'm not too happy with the gradient. I ran out of eyeshadow sponges the other week, so I used one of the hexagonal sponges that came in a China Glaze ombre set. I didn't really like this method. I didn't have as much control over the blending and the building of color. I also got polish all over the sides of my fingers and it took forever to clean it up. I will probably not use this method again.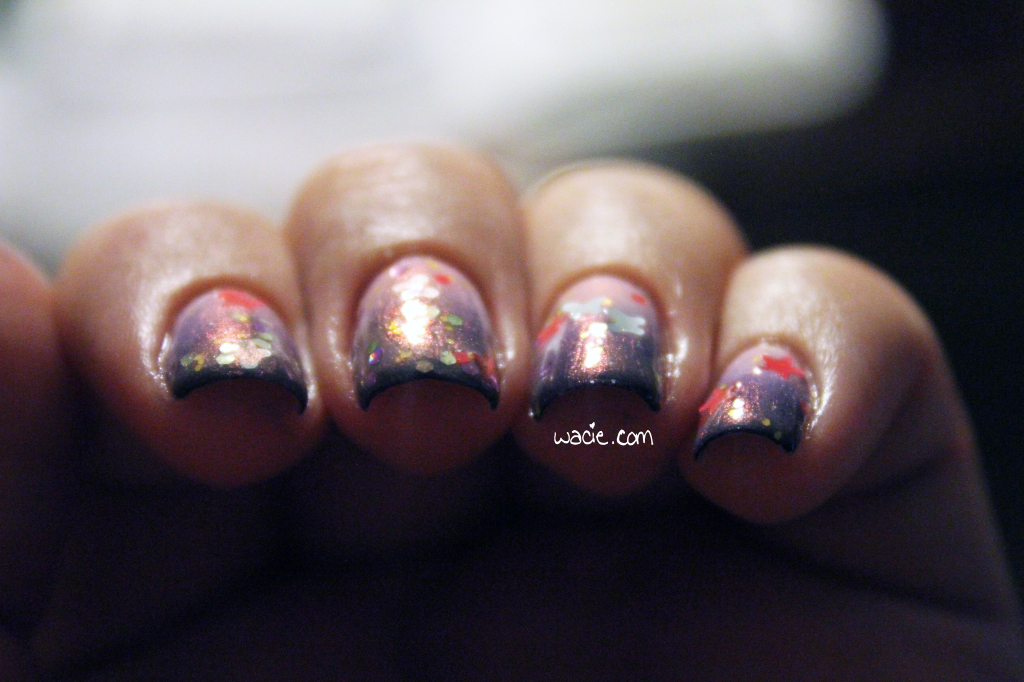 I'm pleased with this look, though. The green shimmer in Morning Light totally transforms No More Film from a deep plum to something lighter and duskier. Also, I noticed something this week that I didn't when I swatched it: the green shimmer shifts to red! At certain angles, the green disappears and a warm red shimmer takes its place. So cool!