It's Monday!! This Monday means a manicure featuring Julep's Jennine! This is my first time using one of Julep's Stardust Finish polishes, and I'm always excited to wear a textured polish in general. For this look, I used three coats of Jennine without top coat.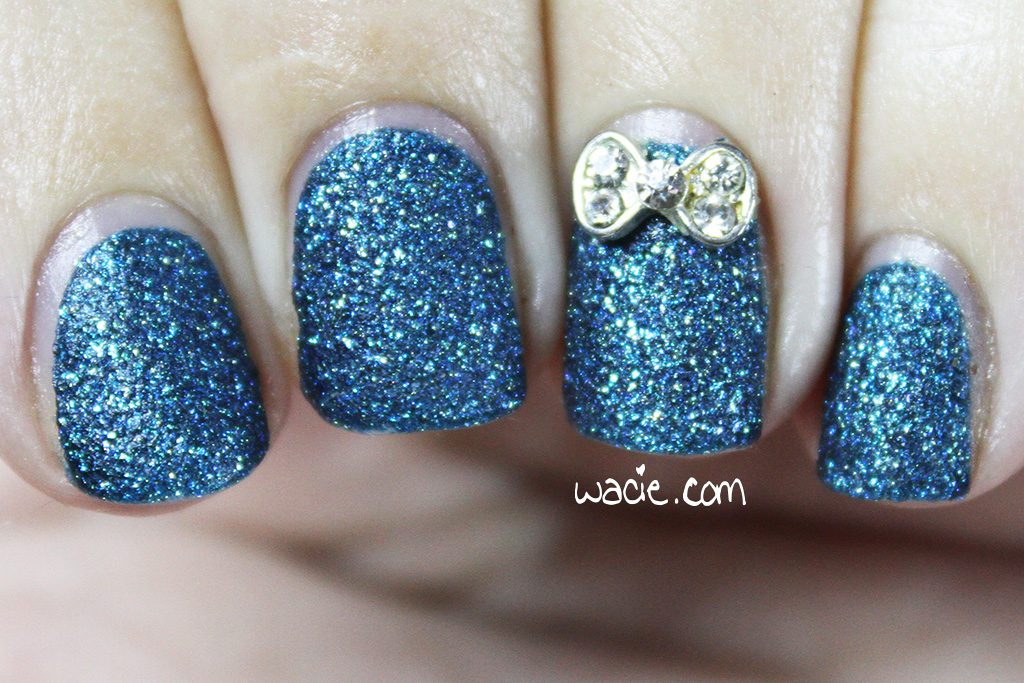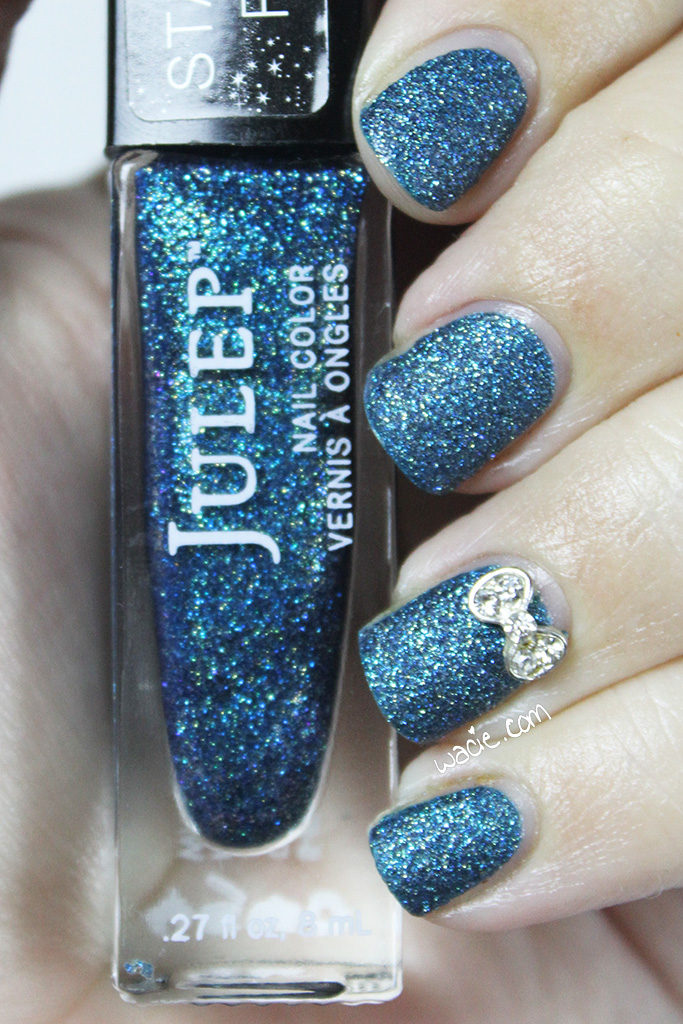 I know textured polishes aren't the trend they used to be, but I still love them so much. They just have such a distinctive glitter look, something that microglitters alone can't quite pull off. Jennine is a mermaidy crust of glitter on the nail, something cool and tranquil but also sparkly and fun.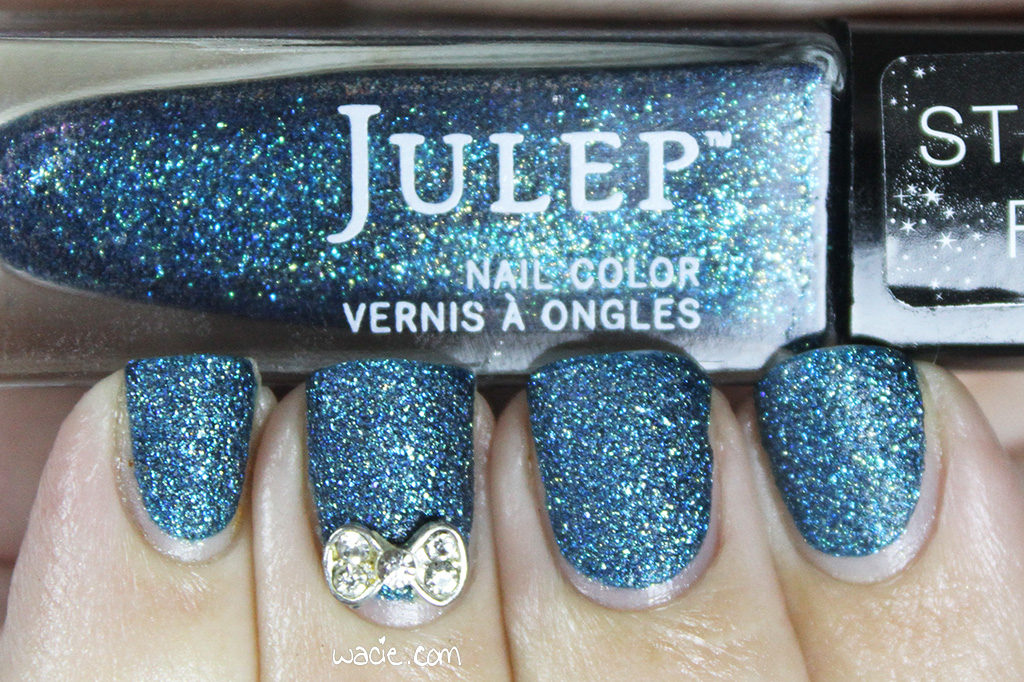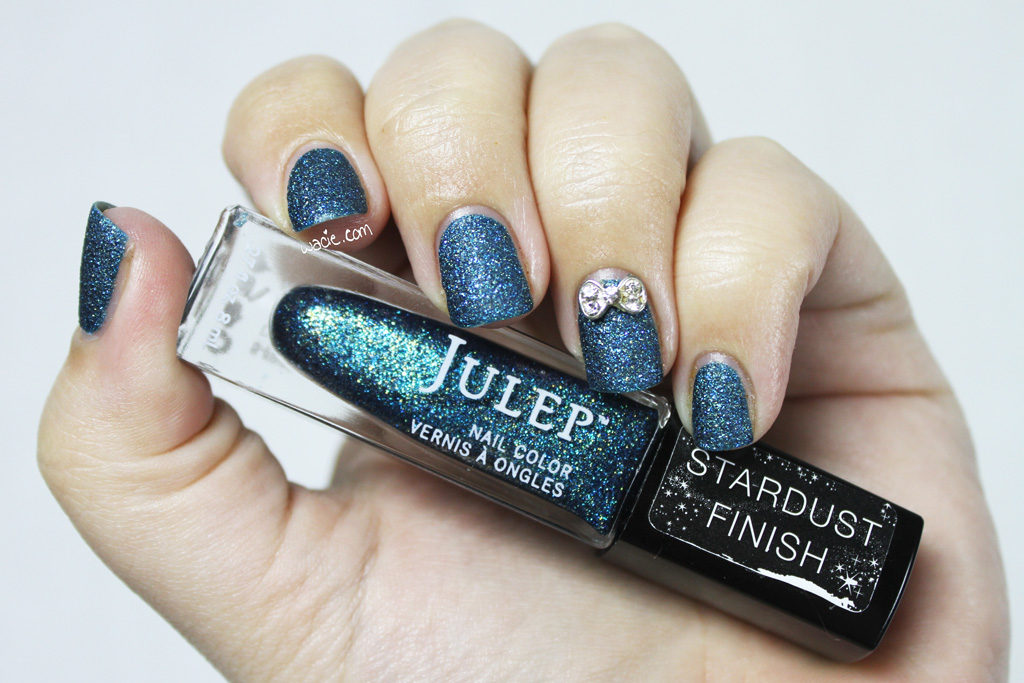 The texture of Jennine is finer than that of other textured polishes I've used in the past. I thought that since there were no chunky glitters, it wouldn't achieve a texture as well, but once I had it on, it looked the way it was supposed to. There is some texture, but it's not gritty or snaggly. It's really nice to touch.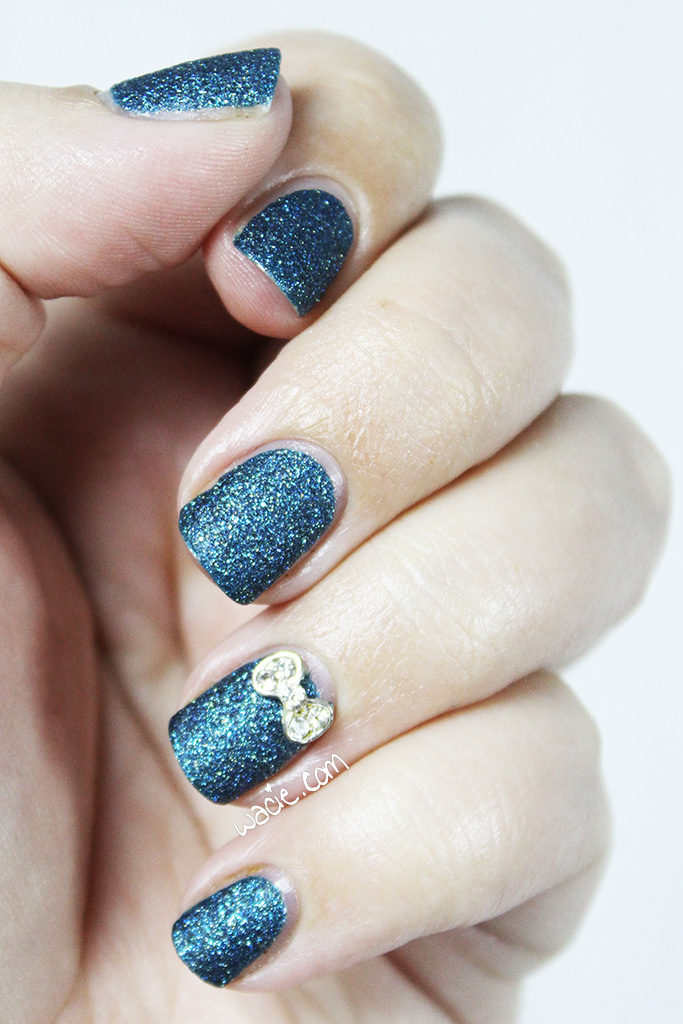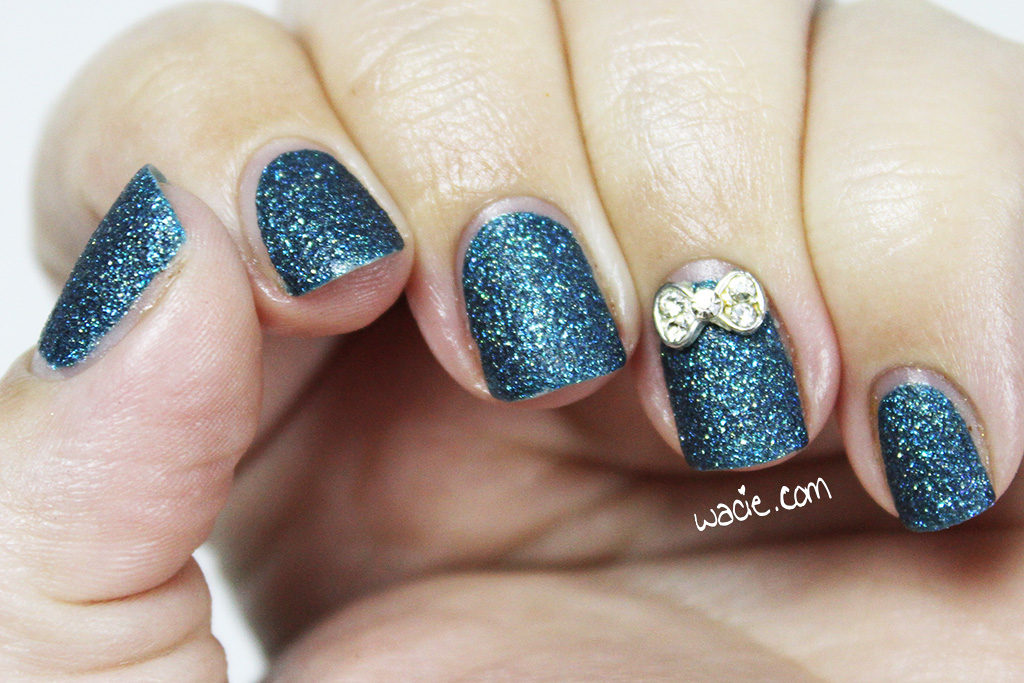 As you might have guessed, Jennine is gorgeous in the sun. I love the allover sparkle and dimension. I look down at them every chance I get!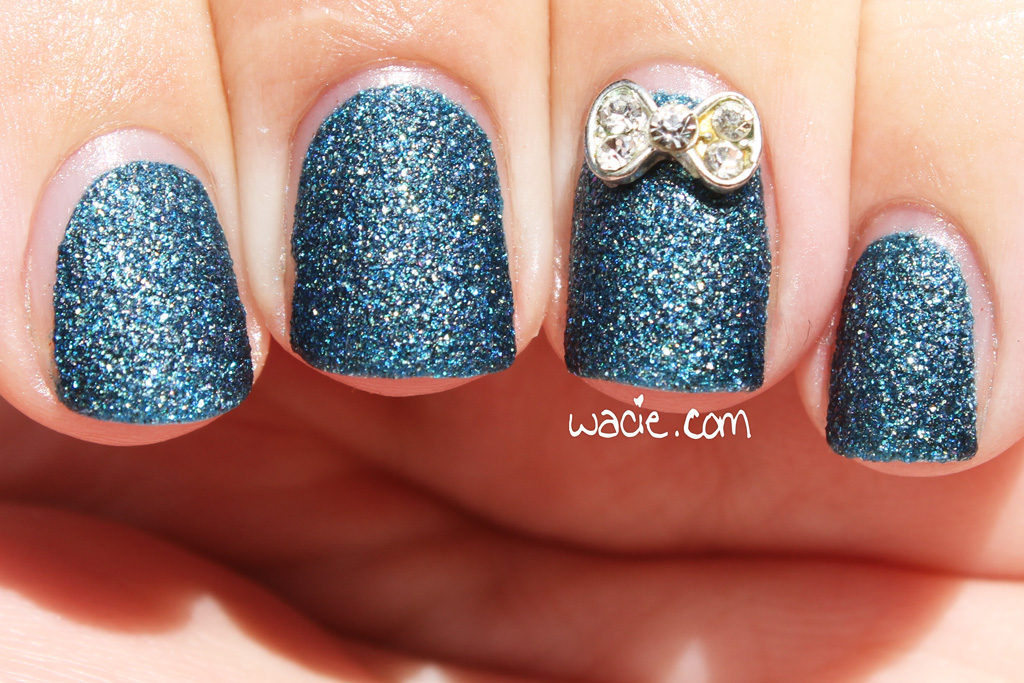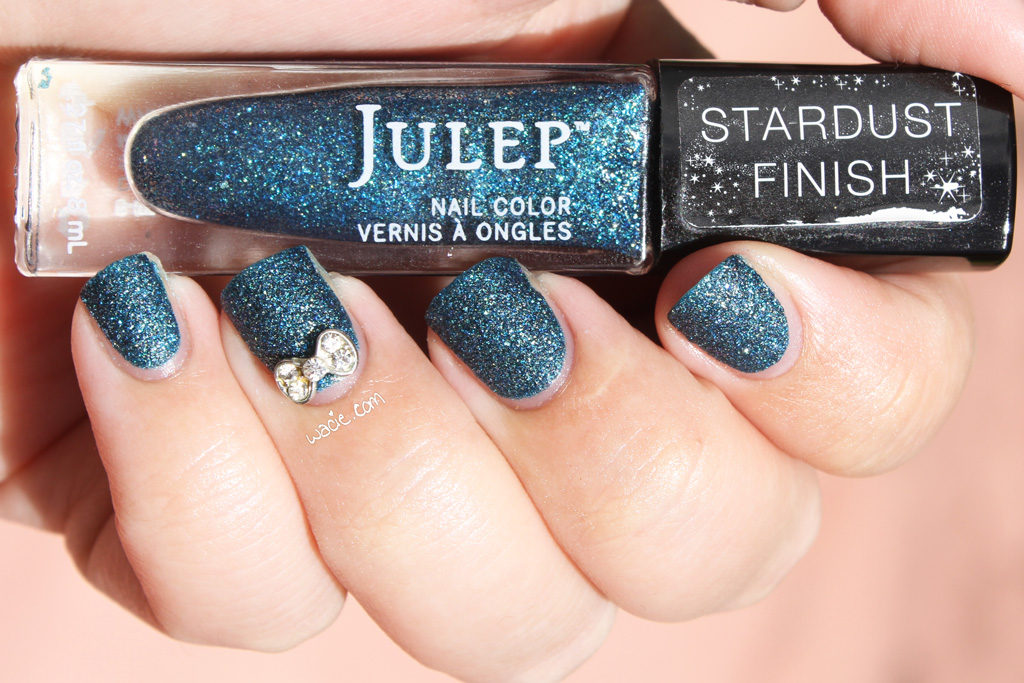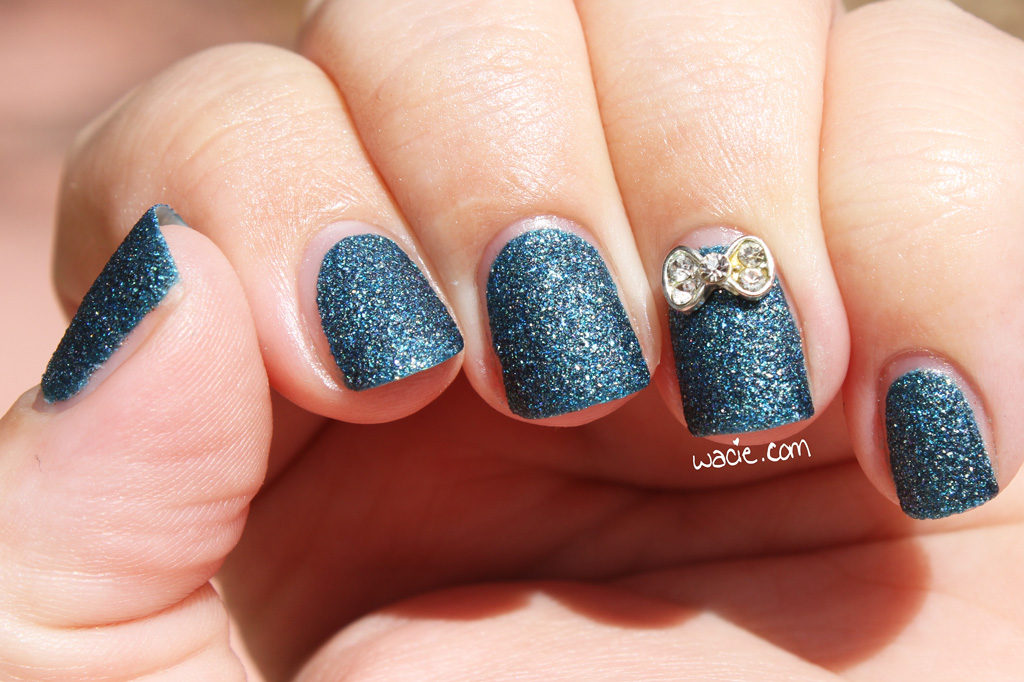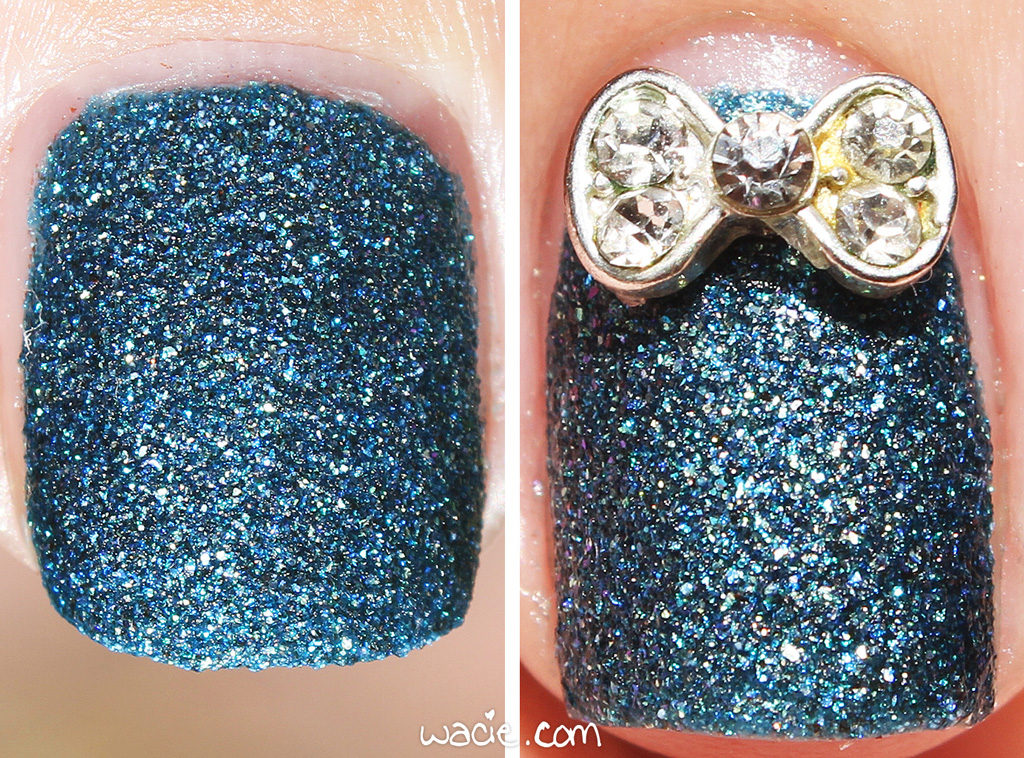 Jennine is out of stock, but other Julep polishes are available at julep.com. My bow charm is from Daily Charme.
I bought this polish myself.