Happy Saturday! Though we got into Blue-Eyed Girl Lacquer's Spark in the Dark collection last week, there is still one more Doctor Who polish to share with you! This lovely is Mickey Smith, Defending the Earth; I'm wearing three coats with one coat of Seche Vite. All photos were taken in direct sunlight.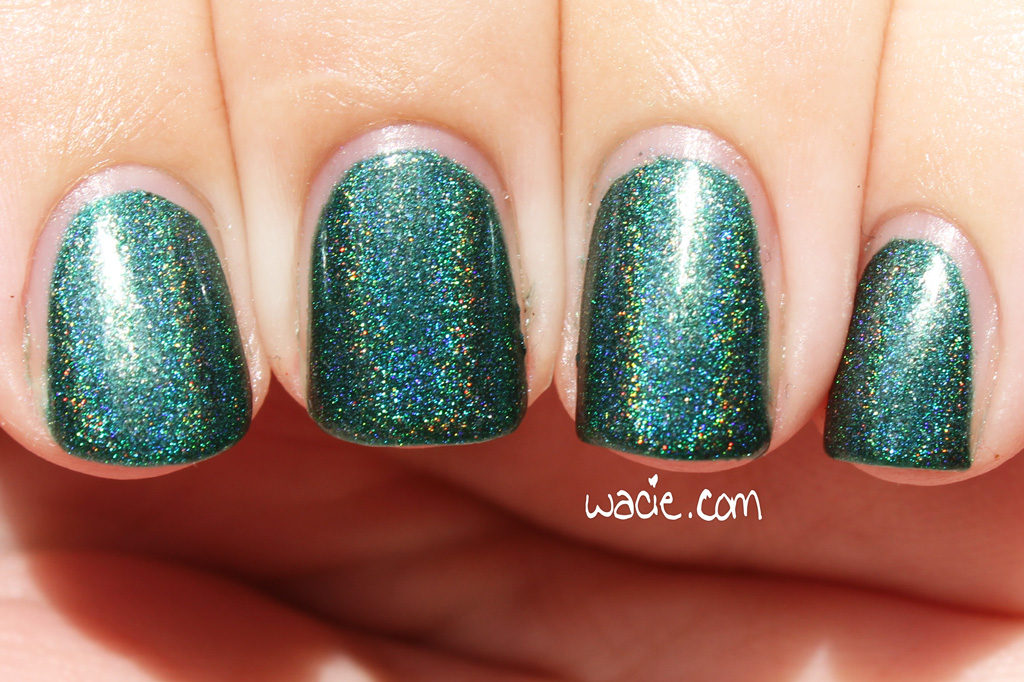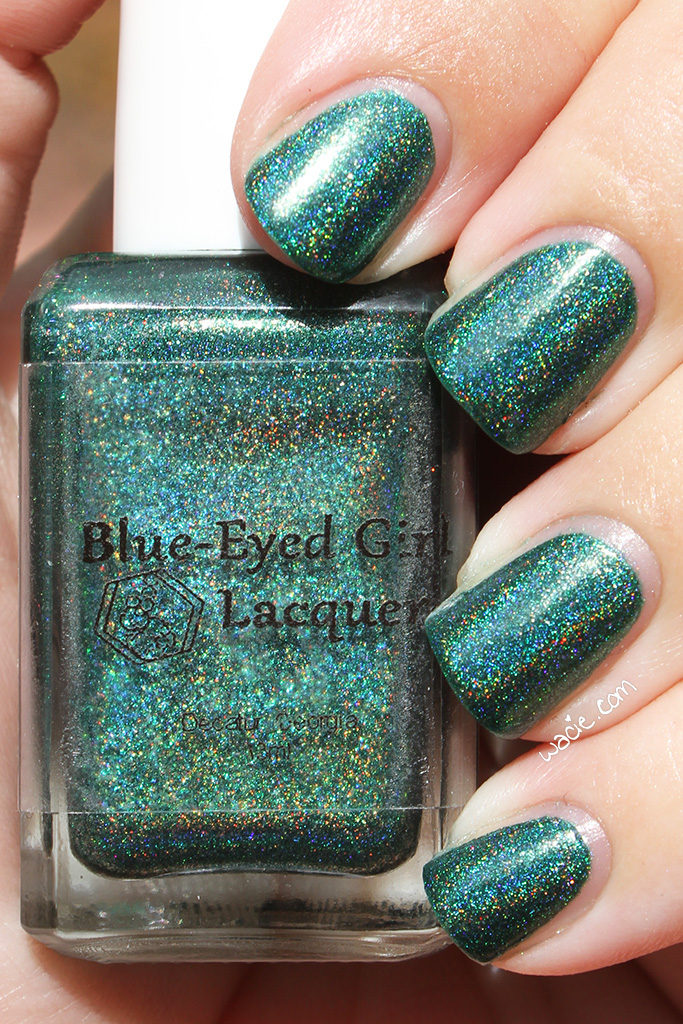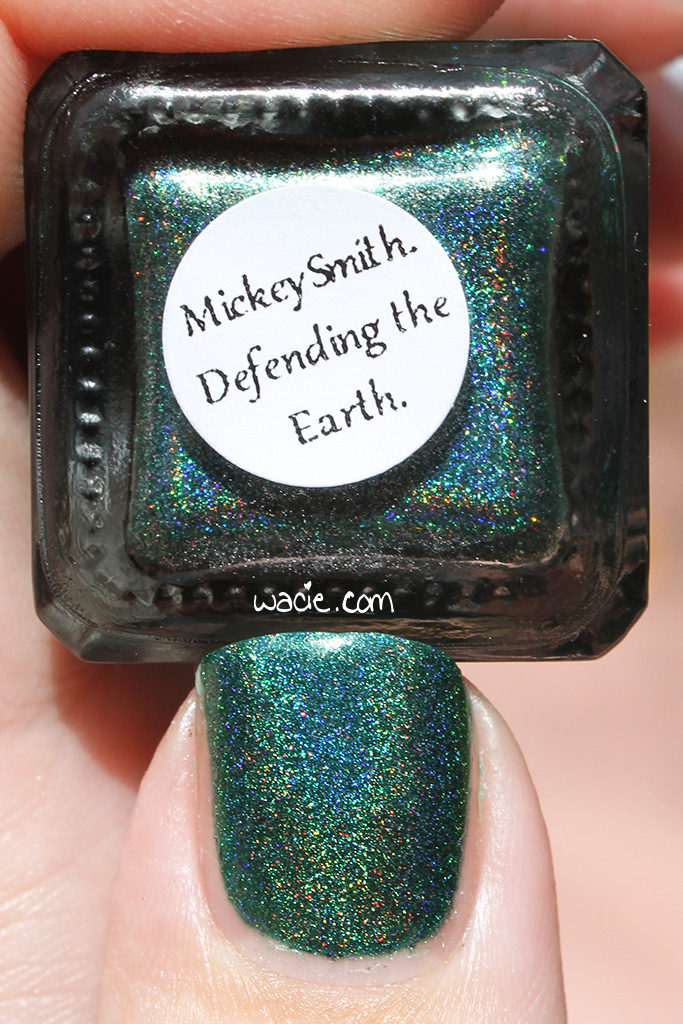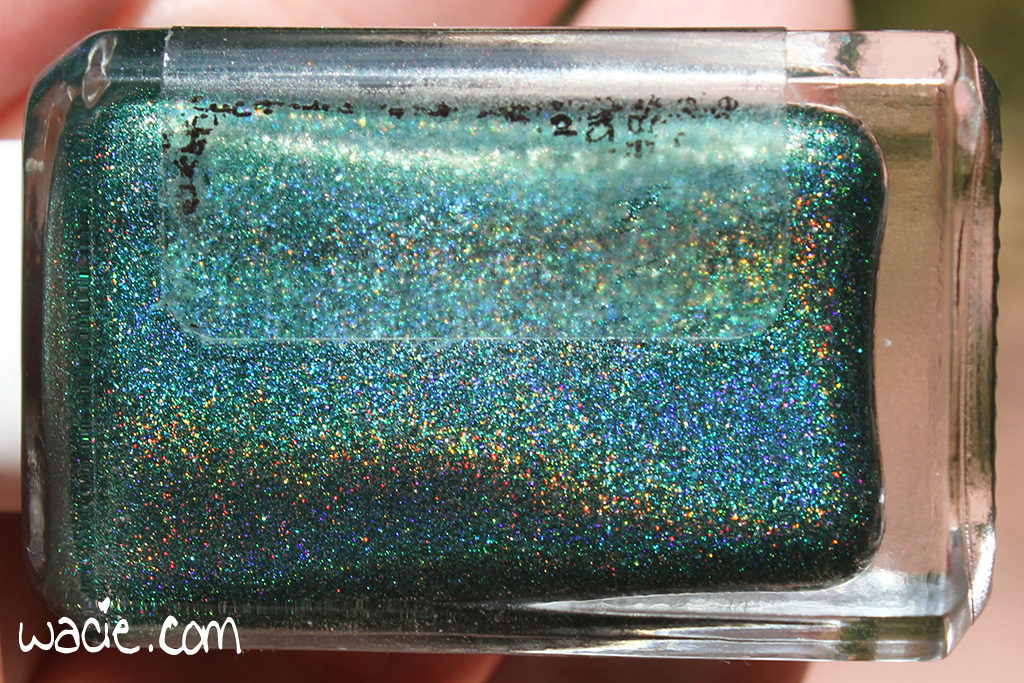 Mickey Smith, Defending the Earth is an emerald green holo with gunmetal flakies. Application was easy; the product is well-pigmented and smooth, meaning you could get away with one good coat if you really wanted to. However, the consistency is a bit on the runny side. The green color is very strong, and washes out the flakies; the only photo where I can see them is the macro. The holo effect is pretty strong despite the deep color. The polish dries with a satin finish; I used top coat for extra shine.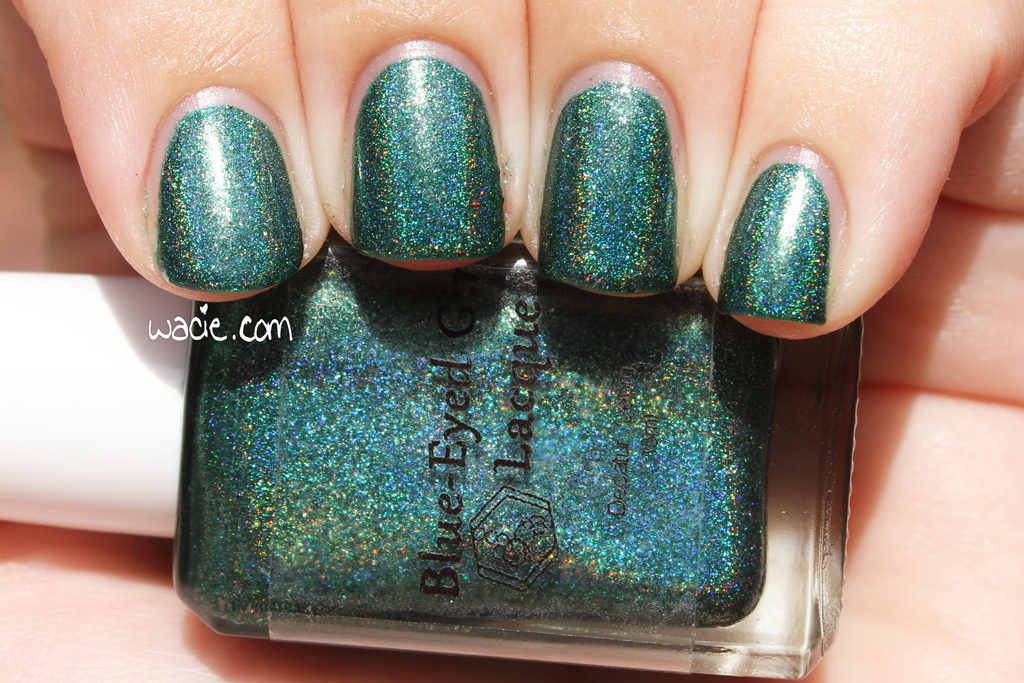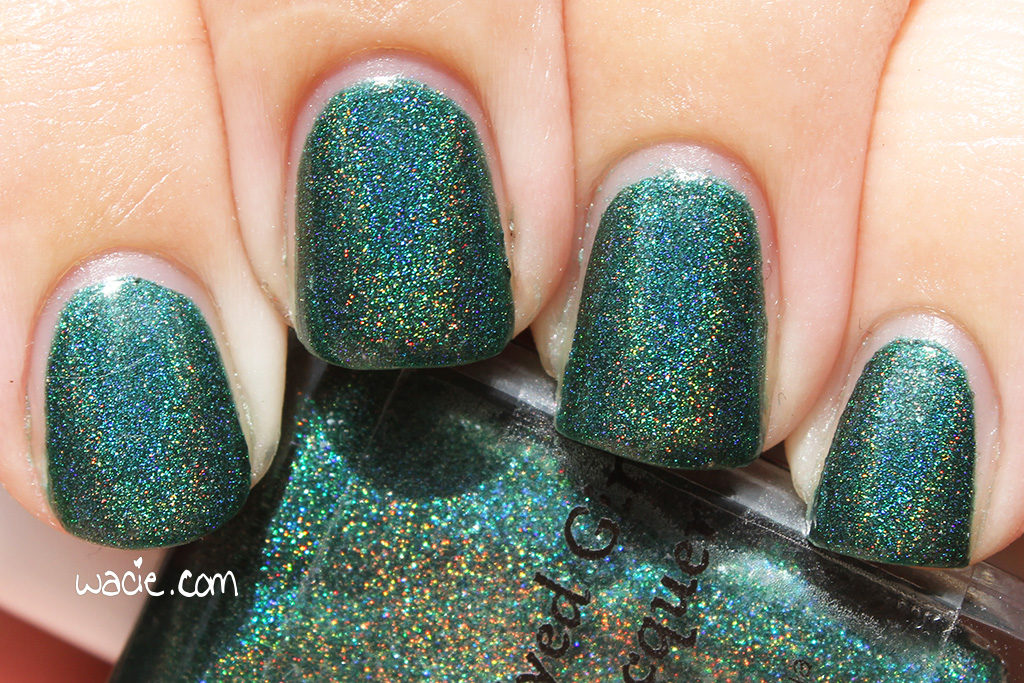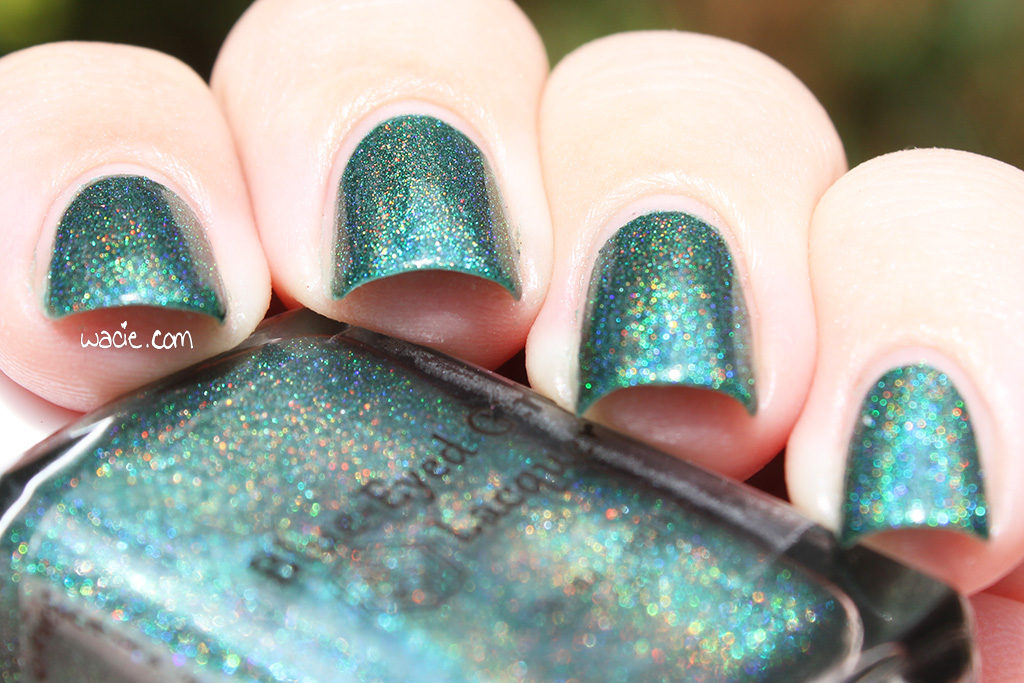 Mickey Smith was my favorite polish in this collection; before this, I didn't own a deep green holo like this one. I love green polish and I love jewel tones, so naturally this was going to be my favorite. Unfortunately, it wasn't the most popular. It's a deep, lovely shade that has a very nice holo. It's a shame it was kind of unloved.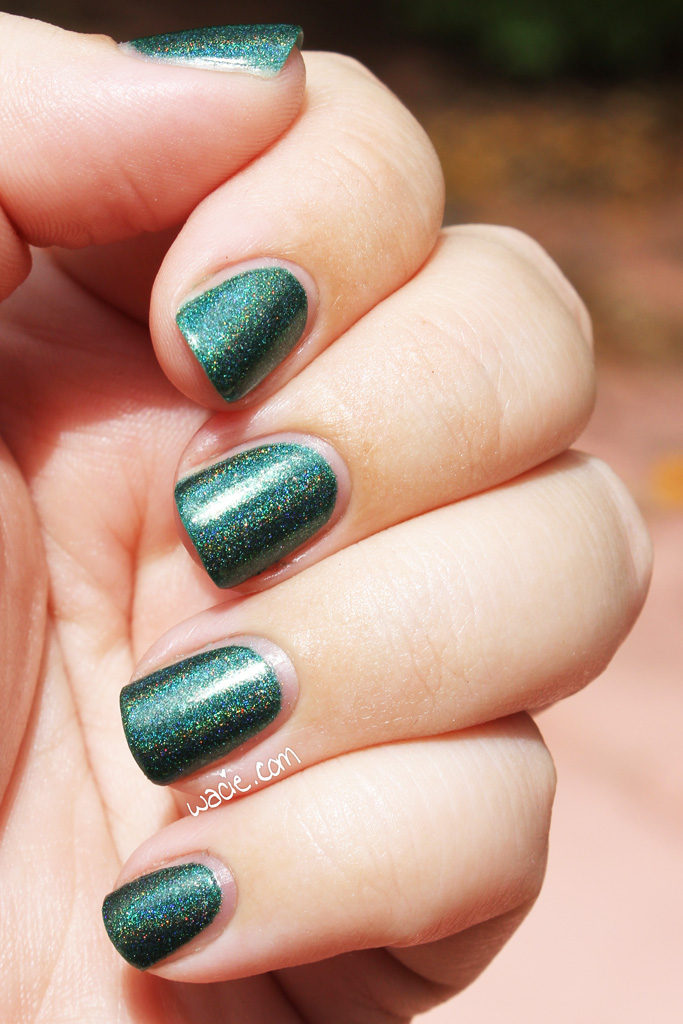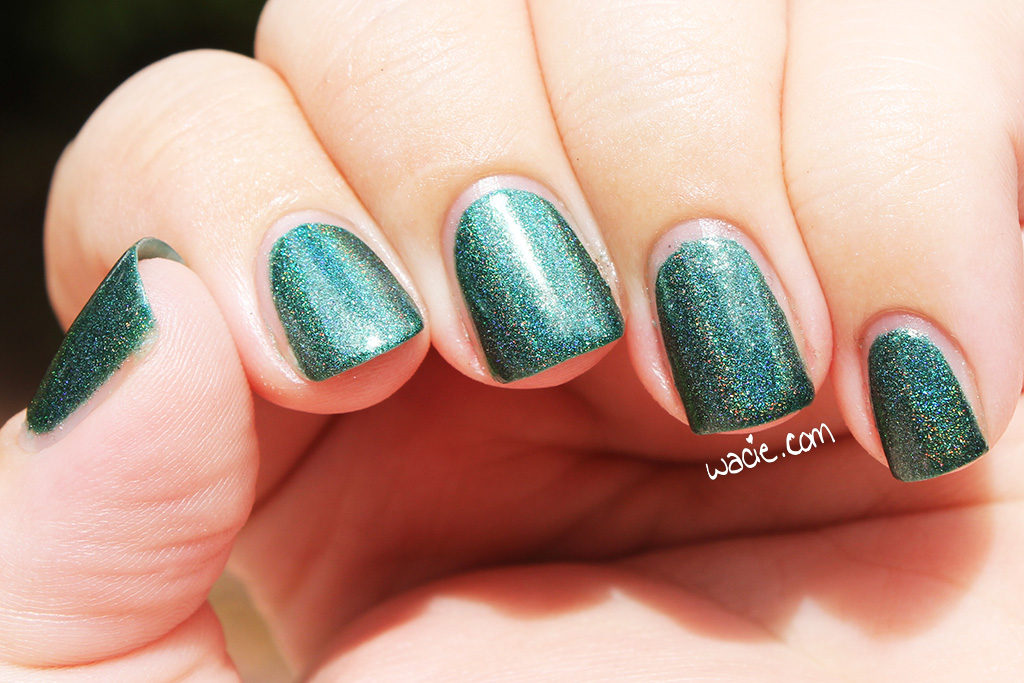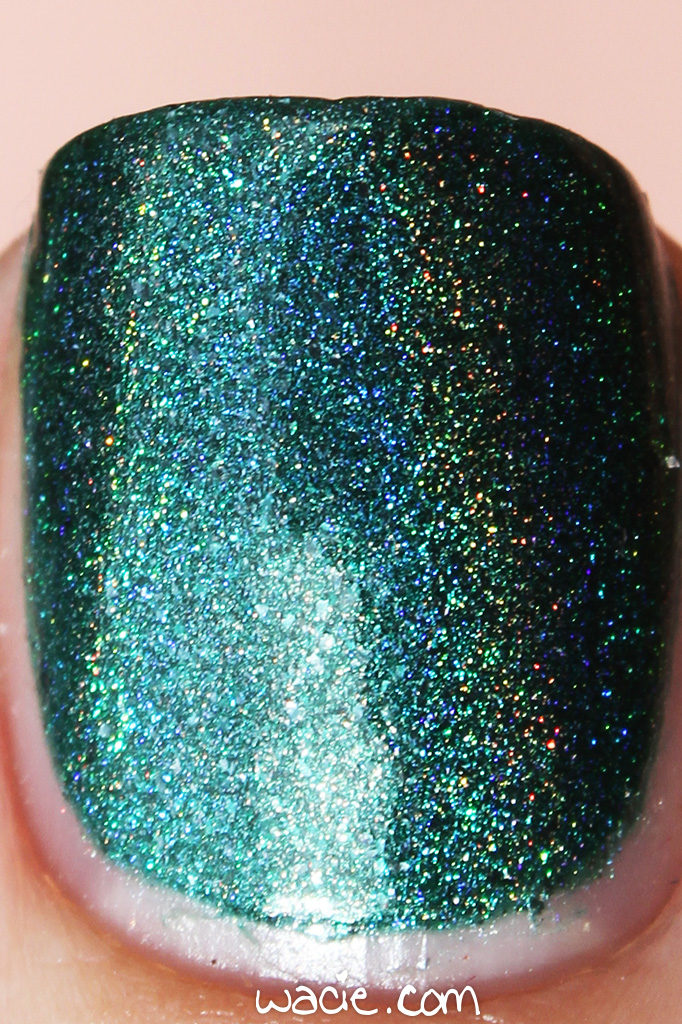 Mickey Smith, Defending the Earth and other Blue-Eyed Girl Lacquers are available in their online shop, which is currently on a break.
I bought this polish myself.