Welcome back to Manicure Monday! Today, I'm wearing a favorite from my collection, Blue-Eyed Girl Lacquer's Floppy. Hoppy. BUNNIES! I'm wearing three coats with Seche Vite top coat and Essie's Matte About You matte top coat.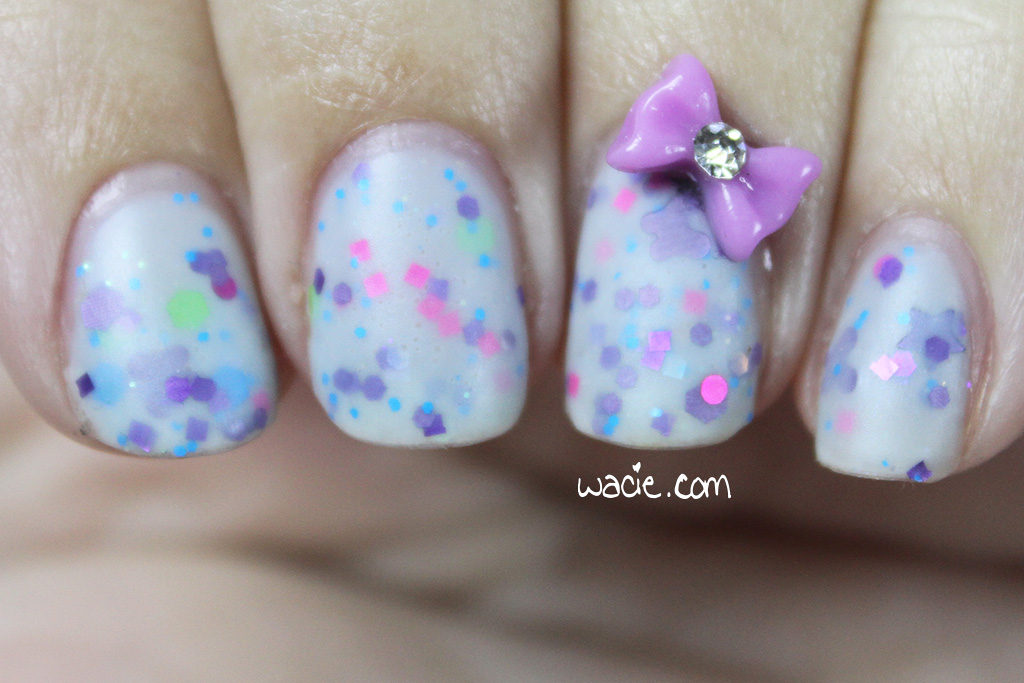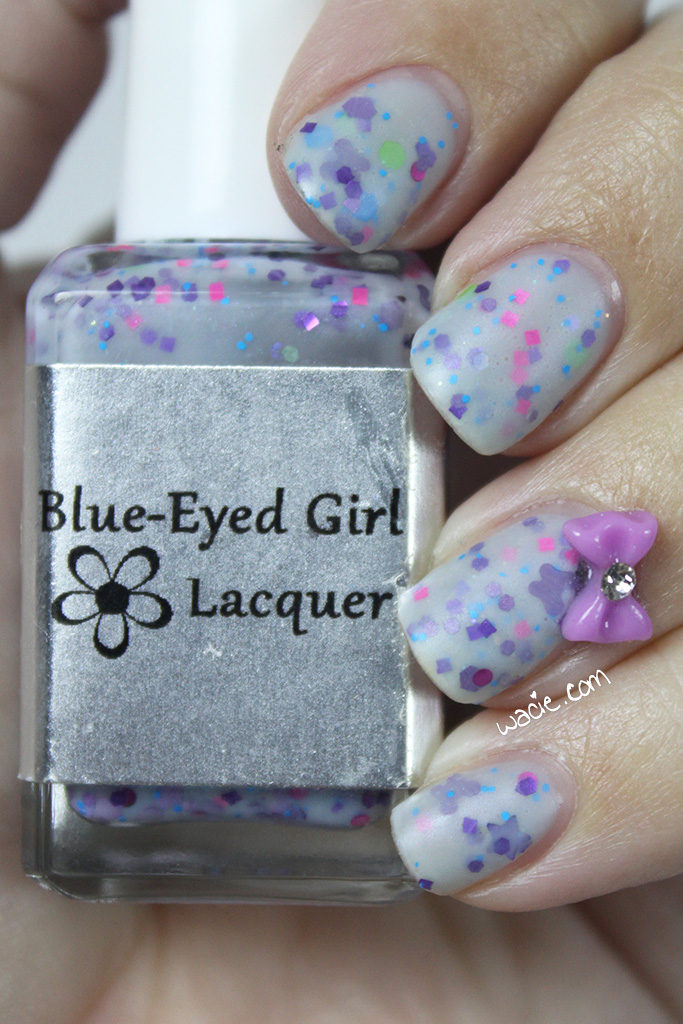 I love this polish so much; it's so whimiscal and cute I could die. It's one of my favorite indies, and it's one of the cutest polishes I own. I like to think it might also be pretty hard-to-find, and that kind of excites me. It was the gift with purchase the first time BEGL's Buffy the Vampire Slayer-inspired collection came out, and when it was re-released a couple years ago, it was replaced with a holo that was actually pretty stunning. It's kind of sad to think it might never come back; as much as I love having HTF polishes, I feel bad that so many people missed out.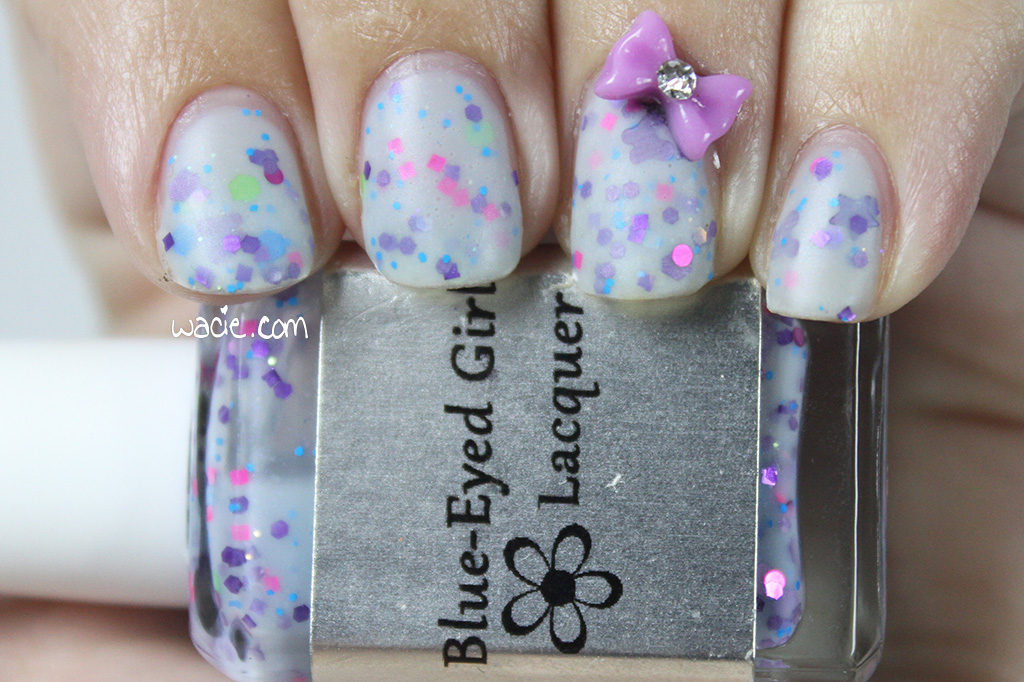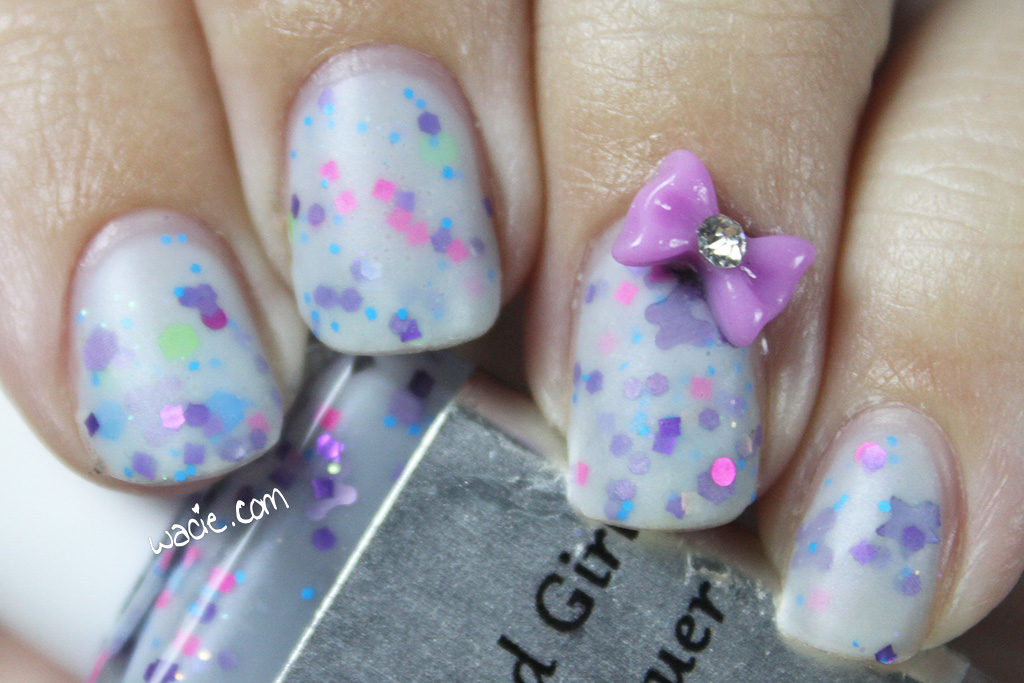 I needed a new matte top coat, so I finally decided to try Essie's. The last time I looked for this, I was buying my first matte top coat ever, and they were just becoming popular. I ended up with the Revlon one because it was the only one my Walgreen's had. I'm still struggling to embrace the matte finish, but I really like how it looks with this polish. The glitters still shine despite not being glossy, and the milky blue crelly looks like porcelain. I actually do have a few matte looks planned in the coming weeks, and I feel weird that I'm looking forward to them.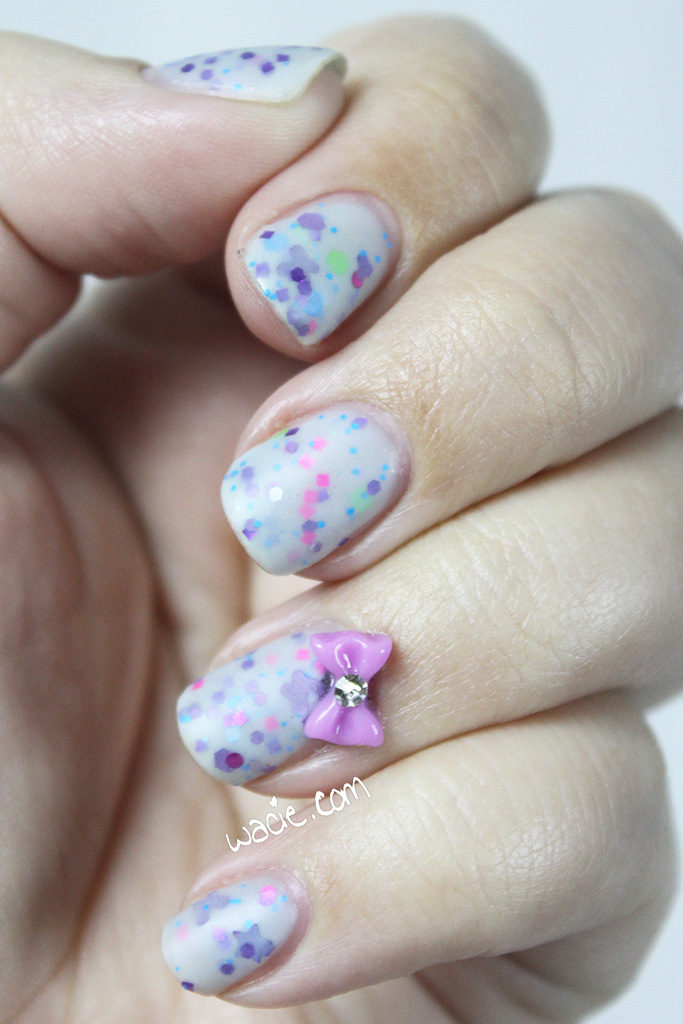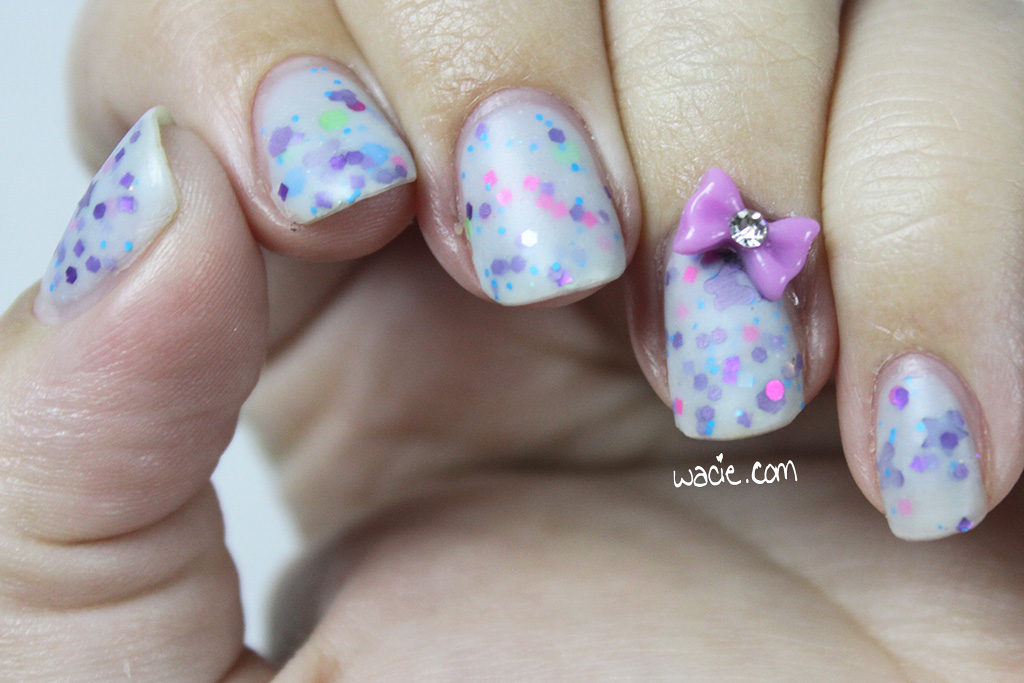 Sunlight photos! The pale blue got washed out in direct sunlight, looking more like a cool white in some photos. The glitters stand out very well though!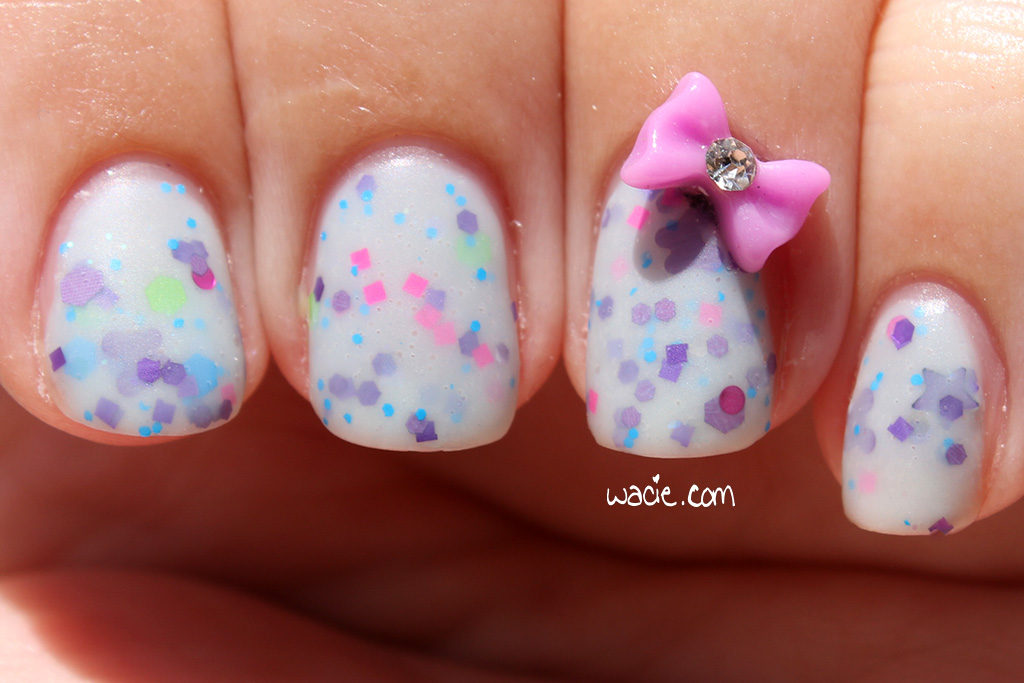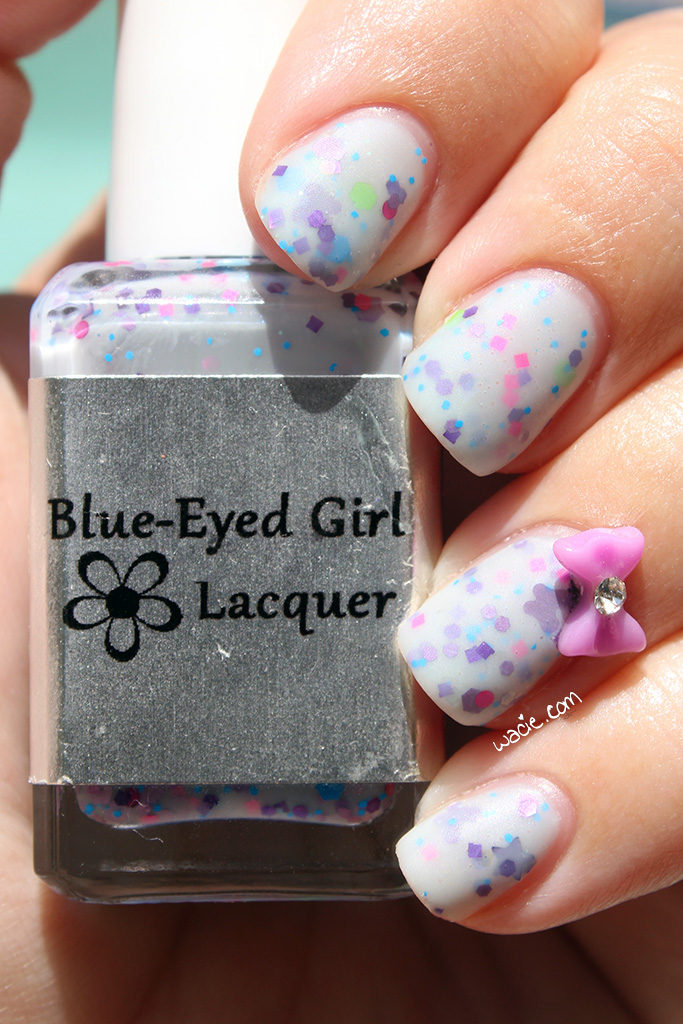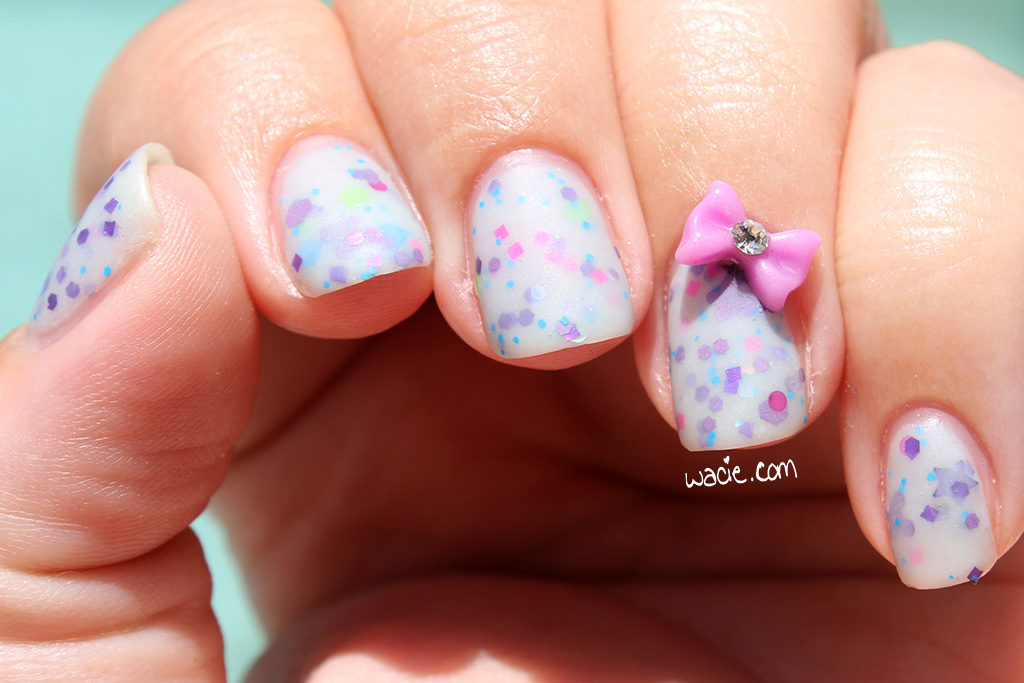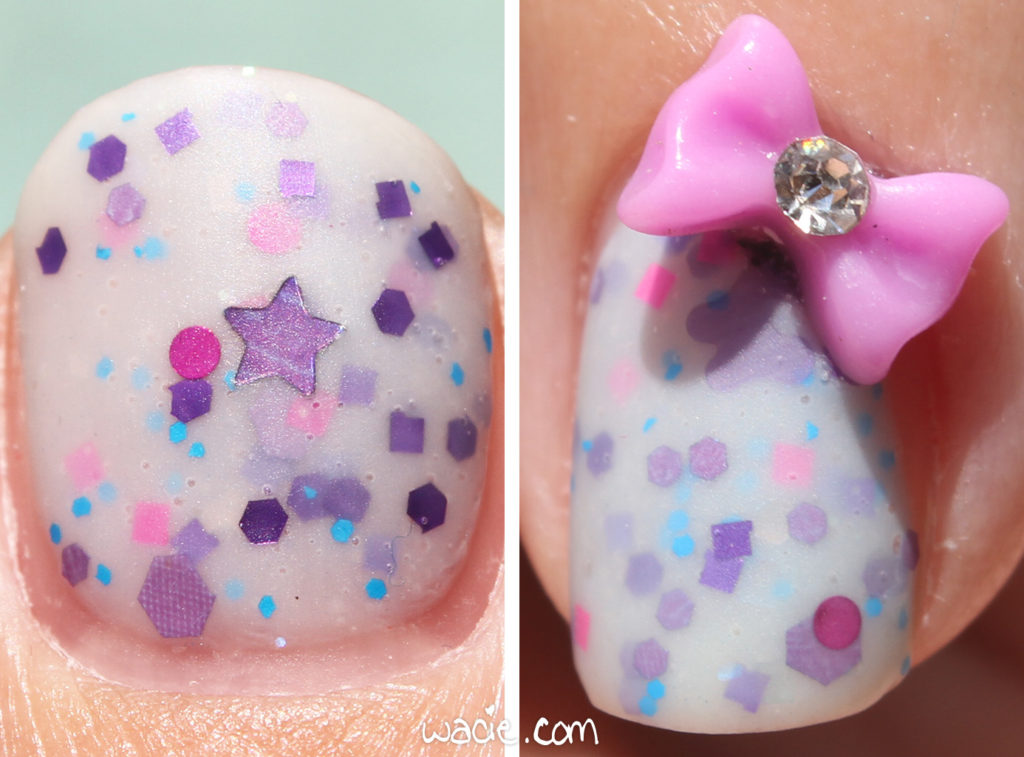 Floppy. Hoppy. BUNNIES! has been discontinued by Blue-Eyed Girl Lacquer; other BEGL polishes are available from their online shop. My bow charm is from Claire's.
This polish was a gift, but was not sent for review.